30 Sets of Watercolor Free Brushes for Photoshop
Watercolor Brush Pack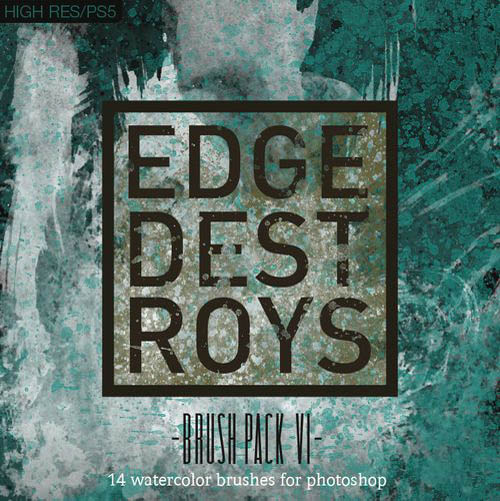 Used in pair with a gloomy or dark coloring this set of Photoshop brushes is able to add a marvelous grunge appeal spiced up with an artistic nature to any interface. There are more than a dozen objects; here you will certainly find a perfect match.
Social Media Grungy Watercolor Brushes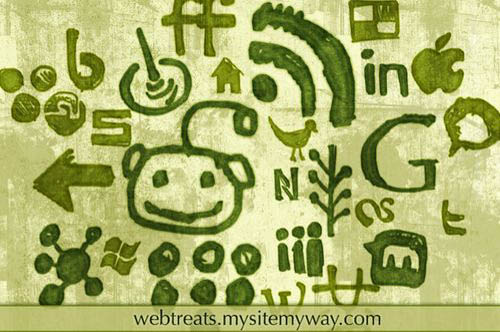 How about combining business and pleasure? This package of watercolor brushes aims to do just that. It enables you to give a creative vibe to the UI, and at the same time, enhance social media functionality. It comprises items in a shape of logos of popular portals such as Facebook, LinkedIn, Digg, WordPress and much more. Moreover, there is also a bulk of other assorted web symbols.
100 brush strokes

Being based on real acrylic brush strokes, this package conveys the nature of watercolor effect like never before. The variety covers 100 different items, starting from fine strokes that easily add delicacy and ending with wide sweeping strokes that produce an overwhelming feeling.
Watercolor I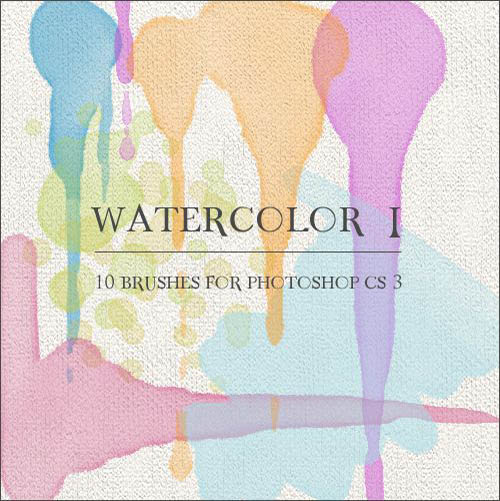 If you want to add an effect of runny paints that is quite often associated with watercolor illustrations, then you should try out this set. It has 10 items where each one in tandem with a soft color is able to easily achieve such result.
Watercolor II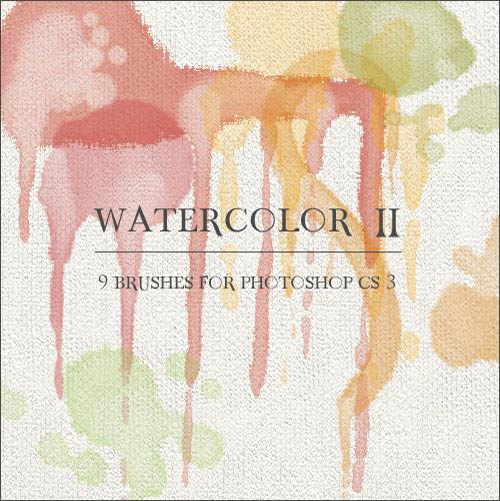 This is a continuation of the previous toolbox. The artist offers a series of 9 high-resolution brushes that have visually appealing blending modes and transparency touches. There are streaks and blobs.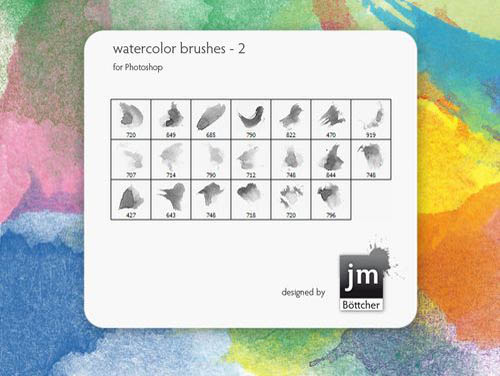 The package is great for providing any illustration with extra depth and complexity. There are 20 items with a different thickness that imitate prints produced by an artist's tassel.
Free Hi-Res Watercolor Photoshop Brushes Set II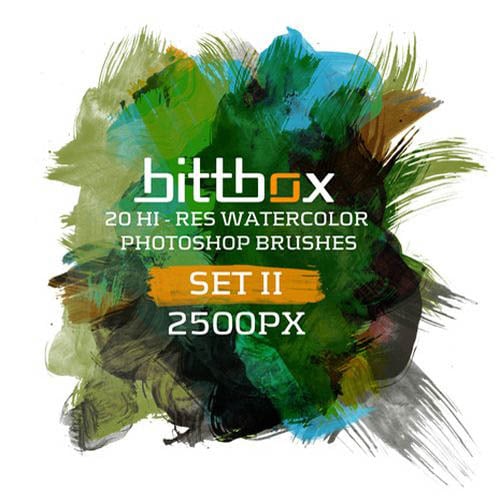 This set is all about the strokes.  Each brush mimics human movement and looks highly realistic and exceptionally good.  Thanks to a superfine paper that was used while creation, each item has got a thorough appearance.