As we have already mentioned in our previous posts – social networks are so much more popular today than they were a few years ago. They even seem to be vital for some people and they spent most of their free time on them.
Website designers should only take advantage of their existence and try to bond with them as much as possible. One way to do that is by using social bookmarks. This way people will share the posts they like on their personal pages and also bookmark your websites. Hence you will get loads of new visitors that would definitely be interested to see and read something fresh and interesting.
You can create your own icons of course and make something original that cannot be seen on other websites. But if you are not really into it, you can also opt for free social bookmarks icons. You can easily find them on the Internet if you make a research and you will see that there is a wide variety to choose from. We made it easier for you and selected a few really creative social bookmarking icons. Hope you like them!
Creative Social Bookmarking Icon Sets
Free Social Media Bookmarking Icon Set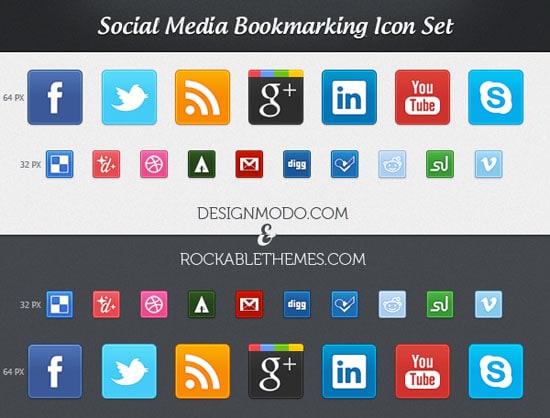 Impress your audience with animated websites and web presentations.
With Slides, we don't make you start from an empty slate. All you have to do is to pick the elements you like best and combine them. Each slide has been carefully crafted to satisfy three key criteria: aesthetic, function and usability. That way you know every element works together seamlessly while enhancing the impact of your content.
Create a Website
Social Icons Made of Wood
Glossy Waxed Wood Social Networking Icons
Like what you're reading? Subscribe to our top stories.