Upload Your Files in Cloud with Dropbox
Dropbox is a cloud storage solution that features extensive file sharing capabilities. With clients for both desktop and mobile devices, Dropbox supports file synchronization between virtually unlimited devices.

Back in 2007, Dropbox revolutionized the way we use, store and use our data.  Nine years ago, the concept of cloud storage was vague and flawed. Existing services were complicated and featureless. Then Dropbox came and changed it all. Along the years, numerous cloud services emerged. Today, the cloud storage industry is in ascensions and Dropbox, in my opinion, is still leading the pack.
Discovering Dropbox
Dropbox is ideally suited for those who value their digital files. You never know when your old hard drive will fail, your notebook will get stolen or your smartphone will get drowned in a pool.  In my experience, this happens a lot. With Dropbox, your data is safe and available at any time.
In addition to that, Dropbox is also a great sharing tool. Share project files with your team, draft articles with your editor or design sketches with your clients, all with just a few clicks. Without a doubt, they have a Dropbox account.
No-Code Email Template Builder
With Postcards Email Builder you can create and edit email templates online without any coding skills! Includes more than 100 components to help you create custom emails templates faster than ever before.
Start Free
In a world where we collaborate on a daily basis, Dropbox offering is quite competitive and convenient for both casual users and professionals. And, as you are about to find up next, Dropbox can help you change the world.
Rediscovering Dropbox
I was an early adopter of Dropbox. I've used Dropbox to store my expanding portfolio, valuable design assets, a couple of *.flac's with some amazing guitar solos and about 25 GB of .nef files, shot through my Nikon.
However, recently, I've discovered the Dropbox is more than a storage solution.
In the past few months, I've been working for a local NGO that deals with domestic violence. After a shocking case that our local authorities failed to address, a couple of friends of mine decided that enough is enough. While, at the national level we have some top notch legislation, that is supposed to work, in real life, we are still far from assuring an efficient mechanism that would allow victims to feel safe and recover from abuse. In fact, domestic violence is one the rise and is one of the main issue plaguing our society. And when the authorities fail, it's up to us, the society, to jump in.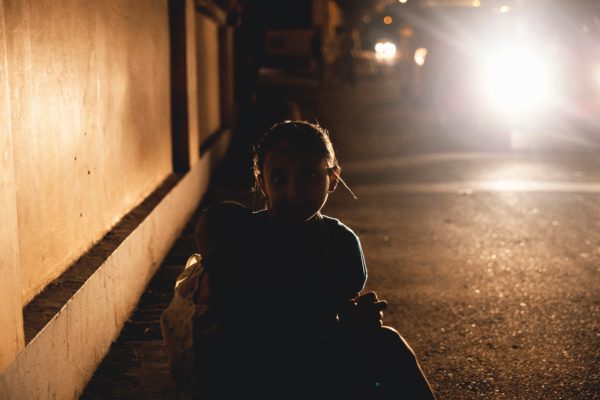 It was a spontaneous project. When we started, we had 3 chairs, 2 laptops, a camera, a recorder and 7 foldable beds. If you've ever used to work for a new NGO, then you know that it's a logistic nightmare, especially when you are dealing with volunteers that come and go. With limited resources available and insufficient funding, working with and NGO it's always a challenge.
How I failed my NGO
As a volunteer, I was tasked with designing brochures, flyers, and booklets for our events. In order to keep things working, I've setup a local server for file sharing and collaboration. I won't get into details, but it' a setup that always used to work for me. It was supposed to boost productivity and efficacy of our team. Not this time.
When working with non-tech start-ups, one of the biggest mistake you can make is overcomplicating stuff . While most of our volunteers are exceptional individuals, proficient in what they do, not all of them are necessarily tech savvy.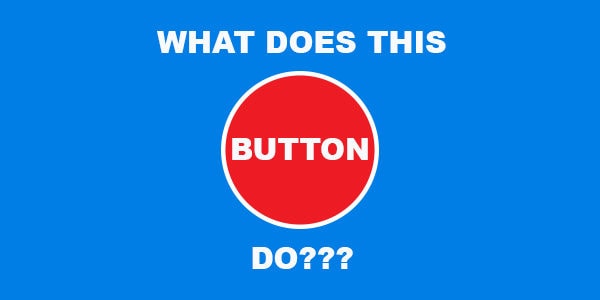 Furthermore, most of the time, both the team members and the volunteers spend their time on the field, for trainings, flash mobs, campaigns, charity events and so on, where the dynamics of my solution coupled with the limited hardware resources available proved to be a bottleneck. My "state-of-the-art" set-up turned out to be too challenging and slow for what the organization needed at this point. Basically, while everybody agreed that it's a nice thing to have,  everybody preferred e-mail for collaboration and sharing.
When a brochure I designed was sent for printing in its draft form, because one of our team members e-mailed the wrong file, we knew that a line has to be drawn. And the, I got hit by a revelation. Most of our team members were using Dropbox for sharing files. And they've been doing this in secret from me so they wouldn't hurt my feelings. And then I knew what had to be done.
Why Dropbox?
Dropbox is ubiquitous. Every team member and most of our volunteers were already using Dropbox for their personal needs. Dropbox was the tool of choice for sharing photographs, music, vacation videos or documents. In fact, some team members were already using Dropbox for our organization needs, like sharing draft documents, presentations or meeting minutes.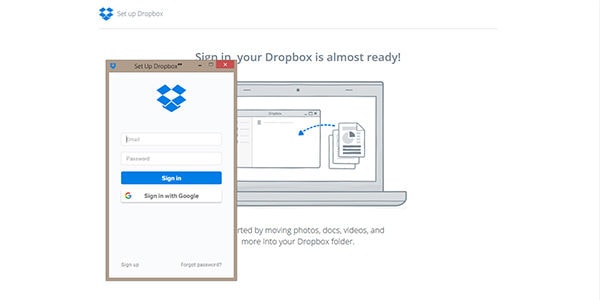 Dropbox is easy to use. Dropbox has a polished and user-friendly web interface, rich functionality and straightforward functionality.  The Dropbox app for desktops is equally functional and easy to use. Installing and configuring the app is a matter of minutes, both on desktop and mobile.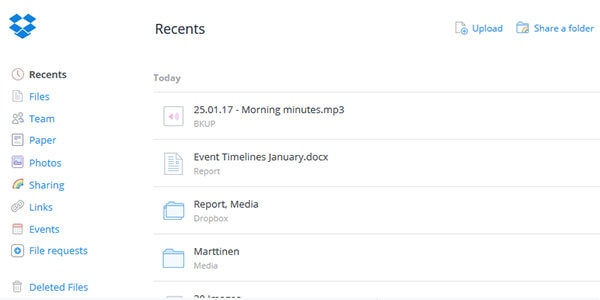 Dropbox is everywhere. Dropbox has support for both iOS and Android devices.  Offline capabilities and smart syncing are there to help for those moments when no internet is available.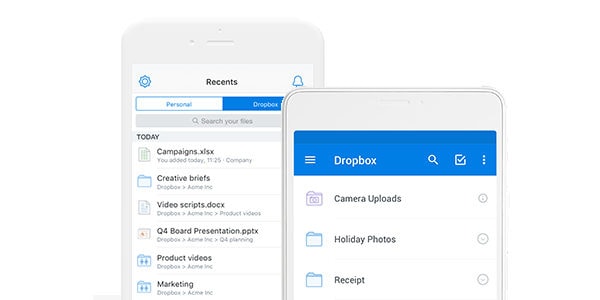 Dropbox is fast. In any workflow, Dropbox is lightning fast. Furthermore, when you install Dropbox on your computer, your files will get synchronized automatically. Just drag and drop them into your Dropbox folder.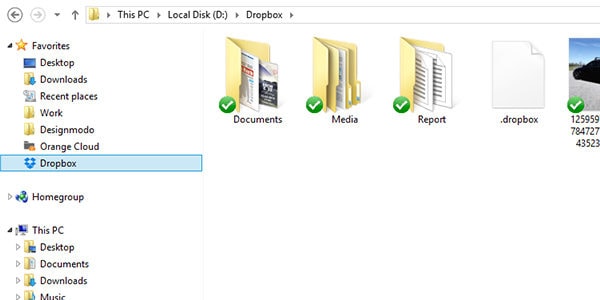 Dropbox is safe. Version control, secure sharing, and two-factor authentication and 256-bit AES encryptions, will keep your data safe. Furthermore, you can password protect your Dropbox mobile apps for an additional peace of mind. You are in control.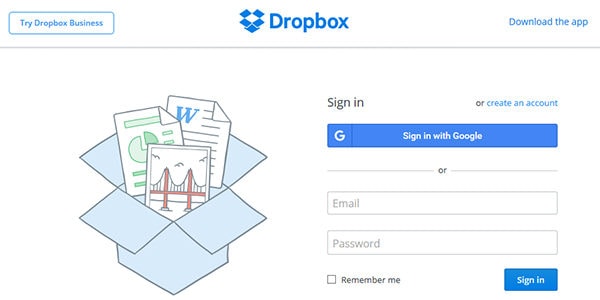 Dropbox has a vibrant ecosystem. With over 300.000 connected apps, Dropbox will work with virtually all the tools you may need to get things done.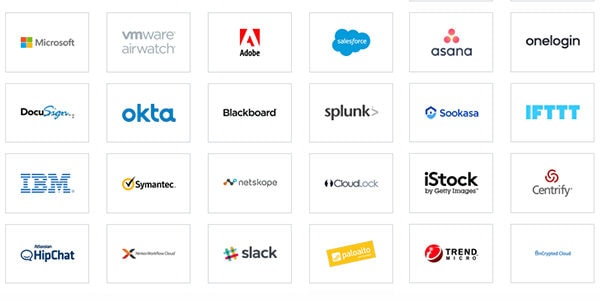 Dropbox is extendable. Thanks to an easy to use API and the accompanying documentation, you can build Dropbox based tools.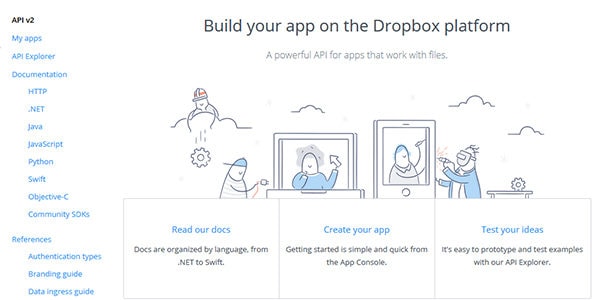 Our success story
So, we started using Dropbox in exclusivity for sharing. We've enrolled in Dropbox for Business and set-up 5 accounts the Community Manager, the Volunteer Manager, the Communication Officer, our Chief Editor and, of course, for me and we started testing. Since Dropbox offers a 30-day trial, we got nothing to lose. The result? We never printed the wrong document again. In fact, after we started using Dropbox, things have improved drastically.
Collaboration at its finest
Our meetings minutes are now automatically synchronized on our team member's devices. If someone misses a meeting, which actually happens a lot, then the meeting minute is available on their device instantly. And since we are recording our sessions, we are also uploading the recordings to Dropbox.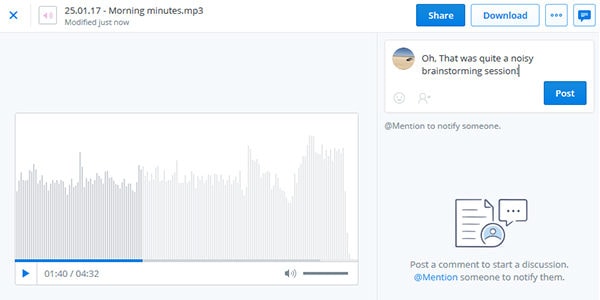 For an NGO that deals with a constant fluctuation of volunteers, it's essential to keep training materials in order and updated. For that, our Volunteer Manager maintains a Dropbox folder with all our training specific materials. When a new volunteer joins our efforts, it's just a matter of sharing the files to get them up-to-date with our goals and methodologies. Before that, we either emailed the training materials or printed them, which amounted to more than 50 pages of wasted papers and ink. Dropbox spared us of some unnecessary expenses and, saved a few trees in the process.
Increasing our transparency with Dropbox
Since an NGO's primary asset is their reputation, our Community Manager keeps and specific folder with our activities so our donors and volunteers can get a quick look at our milestones achievements. The fact that our donations are increased suggest that it was the right thing to do.
Document management with Dropbox
Thanks to Dropbox's efficient hierarchic file structure and robust file versioning system, our Chief Editor has never been happier. As we get a lot of articles from our volunteers, storing them for editorial review has never been easier. And while our Chief Editor is always on a tight schedule, the tension that usually accompanied writing and reviewing articles or press releases is gone. And he never missed a deadline.
Occasionally, we got some documents misplaced or overwritten. Thanks to Dropbox's versioning feature, restoring the previous version is easy. Before that, restoring files from back-ups or recovering them with various last resort tools was a tedious and dramatic process. And not always successfully. By the way, with a Pro account you get 30 days to restore your deleted files. For the Business tier, you have unlimited file recovery and version history.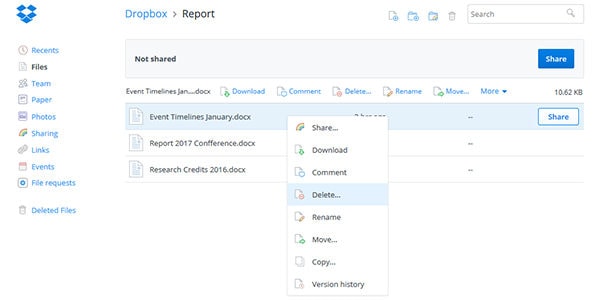 We use Dropbox to distribute our publications. While we print some publications for distribution, most of our work is available online. Thanks to Dropbox, we share them with our beneficiaries, newspapers, online magazines, and bloggers with a few clicks and robust file sharing permissions, fine-tuning permission is easy and convenient.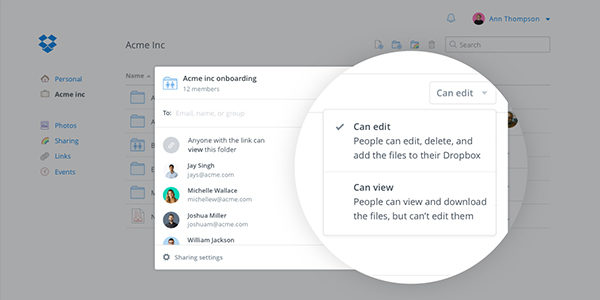 By the way, In addition to support for text and PDF files, Dropbox has excellent support for .eps, .psd, .ai, and .svg files. Our designers can share high fidelity mock-ups of various designs for our organization needs.
The same goes for our photographers. All of them are using Dropbox Pro accounts for storing their .raw and .jpeg files. In their opinion, Dropbox has one of the best implementations of sharing, viewing and downloading photographs. I second that.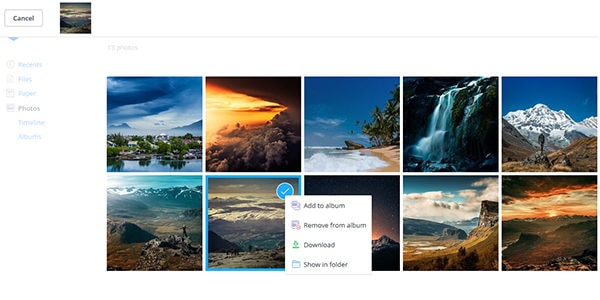 Using Dropbox to achieve our goals
In our efforts to eradicate the domestic violence phenomenon, we had to partner with different public institutions, organizations, experts, and human rights activists. Dropbox proved to be an excellent tool for sharing our agenda, goals, and experience, and, at the same time, getting valuable input and know-how from our partners.
Furthermore, we've used Dropbox for some delicate scenarios. To keep in touch with our beneficiaries, in addition to e-mail and messaging, we use Dropbox to share tools and guides to keep them safe and informed without needlessly exposing them to their abusers. However, in some cases, Dropbox proved to be a life-saver. When we lost contact with a victim, she shared a screenshot of her location from her smartphone. Since she wasn't reachable on her mobile, we immediately alerted the police and managed to get to her just in time. Currently, her assailant is facing criminal charges and, hopefully, he'll get all the time he needs to reconsider his actions.
What's next?
Dropbox, helped us become a better organization. As we scaled up, we started looking into tools like Slack, xPenditure, HipChat or Trello to boost our efficiency further. All the services mentioned above can be easily integrated with Dropbox. Have a look here, and you'll be amazed to see the number of services and products that feature Dropbox support. We'll continue to use all the tools available to get things done, but one thing is for sure, Dropbox will remain a valuable tool for our organization.
The choice of using Dropbox proved to be catalysts for our success and, subsequently allowed me to succeed in what seemed to be a dramatic point in my career. Nothing is sadder than failing your ideals. Thanks to Dropbox, we are now embracing new challenges and new possibilities. Just like us, thousands of individuals and organization around the globe are using Dropbox to excel in what they do. Finding cures for incurable illnesses, building better products and services, shaping amazing customer experiences, creating and promoting art or rediscovering Earth is infinitely easier, thanks to Dropbox. Is Dropbox the right solution for you? It's now easier than ever to find out.
This is a sponsored conversation written by me on behalf of Dropbox.  The opinions and text are all mine.
Like what you're reading? Subscribe to our top stories.