Saying goodbye to Adobe Fireworks
On May 6th 2013, I read that Adobe had decided to stop development of Fireworks. A sad news especially for me as I have been using it since 2001. I developed interest in the web thanks to a book titled "Teach yourself HTML in 24 hours" which my brother was reading back then, but it was only until I  used Fireworks that I realized how easy it was to design and create a website.
I have used Photoshop countless times but over the last decade Fireworks was the only design tool that I needed to create websites.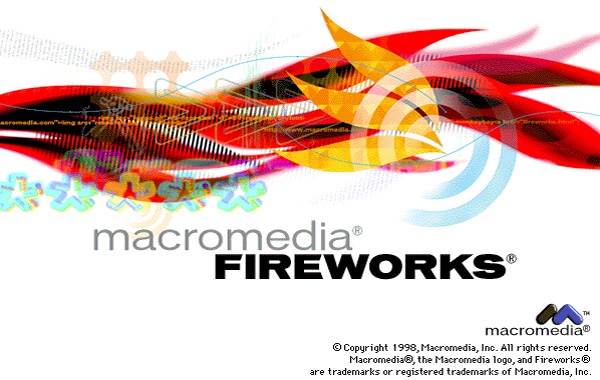 History of Adobe Fireworks
Fireworks was a vector graphics editor introduced to the world by a company called Macromedia back in 1998. There have been 12 iterations to it since then, but it never gained as much popularity and adoption as Photoshop. It was never intended as a tool for everything but only to aide in the designing of websites or user interface's in general and without doubt it did that very well.
I personally don't think Fireworks had grown very much ever since Adobe purchased Macromedia in 2007, but they did make it work well with other Adobe software such as Photoshop & Illustrator which had helped tremendously in working with other designers who do not use Fireworks.
The future of Adobe Fireworks
With Adobe announcing in its Adobe MAX conference that it would no longer update Fireworks, the Fireworks community has become more vocal on Social Media sites. A recent post on Adobe blog tiled "The future of Adobe Fireworks" does answer few questions let me put down in points what it means.
No-Code Email Template Builder
With Postcards you can create and edit email templates online without any coding skills! Includes more than 100 components to help you create custom emails templates faster than ever before.
Try Free
Other Products
So what is the future of Adobe Fireworks?
Adobe will no longer continue development of Fireworks but users can still buy Fireworks CS6 as a standalone software or through the Creative cloud subscription.
Adobe promises to offer security updates for Fireworks.
Adobe will be releasing fixes, including "File not found" issue on Mac OS 10.8.
They

may provide bug fixes.

 Adobe plans to update Fireworks to be compatible with next major releases MAC OS X and Windows but

these plans may change

.
Reason stated by Adobe for closing development of Fireworks…
"Over the last couple of years, there has been an increasing amount of overlap in the functionality between Fireworks and both existing and new programs like Photoshop, Illustrator, and Edge Reflow. At the same time we have shifted to focus our engineering teams on building smaller, more modular, tools and services for specific tasks in web design. Due to this overlap and as well as our change in our product development focus, we have decided not to update Fireworks to CC and instead will focus on developing new tools to meet our customer's needs."
– The Web Platform and Authoring team
Way Forward
For users like me who are dependent on Fireworks, we can continue using the software as long as possible which in reality could be at least a year or 2 if not more. If you prefer planning ahead, then this would also be the right time to invest time in learning and mastering another tool such as Photoshop or Illustrator. But for those of you who simply cannot imagine themselves using Photoshop or Illustrator for their web design projects, then you better start looking for an alternative.
Though there are no real alternatives to Fireworks that have every single feature Fireworks has to offer, the only options users now have are to use Photoshop or Illustrator or looking into something totally different such as:
Sketch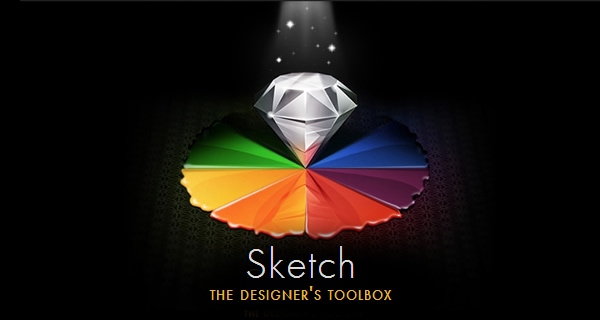 Sketch is a professional vector graphics app with a beautiful interface and powerful tools. The company behind it created "Sketch" with an aim to build a better app for graphic designers. Unfortunately at this moment, Sketch is only available for MAC users.
If you have been using Fireworks only for wire-framing or prototyping then you could also use some of the tools listed on our earlier article "10 Wireframing and Prototyping Tools"
Adobe over last 2 years has also created some specialized tools targeted towards web development. Some of them are:
Adobe Muse CC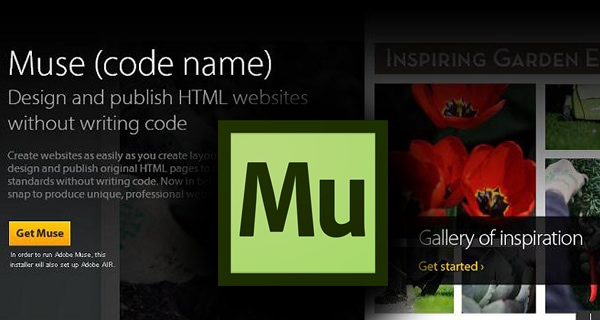 Adobe Muse CC is a software focused on allowing designers to create HTML websites without writing any code.
Adobe Edge Reflow CC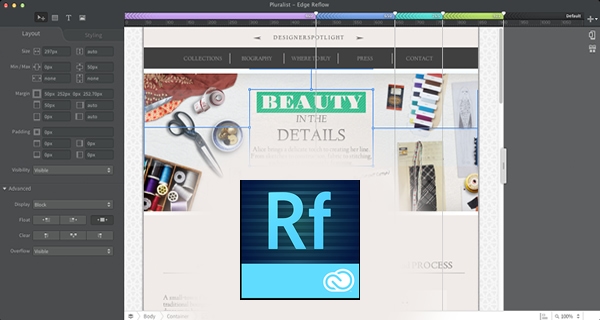 Adobe Edge Reflow CC on paper sounds like a good replacement for Fireworks. Edge Reflow is a highly visual tool with features for designers to quickly created responsive websites on a native web surface while accessing the latest CSS features and the ability preview designs in real time. Once a design is created, designers could extract generated CSS code to be used in other editors for modification or deployment.
Conclusion
I have designed many websites in last 9 years using Adobe Fireworks. I have used Fireworks not only to create prototypes or wireframes, but also detailed website layouts. I for one cannot imagine myself using anything else for now and so I plan to buy the latest version – Fireworks CS6 and use it as long as I could. I also plan to test Adobe's Edge Reflow CC as it seems to be a promising tool to manage the complexity of designing a responsive site.
Change is difficult. Whether Adobe's decision to stop development of Fireworks and focus on smaller task based tools is helpful for us would only be clear in next few years.
Like what you're reading? Subscribe to our top stories.