Google+, the happening and the advanced Google social networking platform, is a recent phenomenon in the web world but the talks are already on in full throttle about its achievements and performance. This internet social networking venture became a rage as soon as it was thrown open to the public. The meteoric sign up rates forced the internet giant Google to restrict the number of people joining this bandwagon. But this didn't help as within few days' time over 25,000,000 users from across the world became a part of it, says the social media specialist Paul Allen.
Google Plus is, although, a new entry in the realm of cyberspace; but its uber-cool interface has created enormous impact on the people's mind, making it suitable for hanging out with others in a circle or a group through sharing messages in different format. From the web-developers' perspective, it can help drive traffic to the website through the means of viral marketing campaigns with Social Media tactics. Seeing its potential, different Google+ (Plus) icon packs have been released in the market. These icon packs are especially meant for the use of the web designers and developers.
You can incorporate the Google+ icon in your website in order to run viral marketing campaigns for the site's widespread promotion. The icons can be given personalized touch to match the theme of your website. You can get your icon in funky and formal designs having striking yet sophisticated colors. The Google+ icons are easy to download as well as simple to use.
As the choice of icon packs may depend on color or designs, so do make sure to explore all of them before making any final decision. Some ideal varieties that are normally seen in Google+ Icon Packs include circular shape, square shape, 3D glass shape, neon style and tango style.  These are just to name a few. The collection of Google Plus icon packs is tremendously vast.
If your website has one of these attractive icons on the pages, your users would simply need to click on it to share your article, service or any product with others in their network. You can give a try to these icon packs to increase the performance of your website and to make its presence felt in the social networking platform. If you really want to see its effect, just go and get the one for your web property.
Free Google+ (Plus) Icon Packs (Set)
Free Social Media Bookmarking Icon Set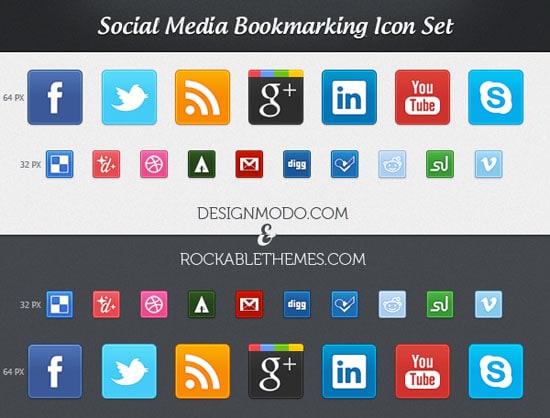 Google+ Icon Set
Google Plus (+) Icon Set PNG (dpp)
Online HTML Email Template Builder
With Postcards you can create and edit email templates online without any coding skills! Includes more than 100 components to help you create custom emails templates faster than ever before. Try now for free!
Learn More
Other Products
Google +1 icons
Google icons
Free Google Plus Icons Set
Google plus icons (PSD)
FREE Google Plus Icons
Design a Sleek Google+ Icon (Plus Free Google+ Icon Set Download)
Google+ Icon Set
Social Gems ∞
Google Plus Icons
CardFlick Icon Test
Google+ icon
Google+ Icon
Free Google Plus Icon Vector
Google+
Google Plus
Google Plus(+) Icons (PNG & PSD)
Google Plus One Icon
4 Free Google+ Icons
Google Plus Vector Icon Pack
GooglePlus
Google+ Icon Set
Google Plus + Icons Free PSD
Google+ Me
Google Plus Icons
Google Plus
+plus+
Google+ Icons
Like what you're reading? Subscribe to our top stories.