Are You Ready for Microsoft's New Paint?
Many of us started with Paint. As old as Windows itself, for the 90s generation, Paint was, for most of us, of the first "professional" graphic design tool. My first "artwork" was recreating Nirvana's Nevermind album cover. Obviously, my version was far from the original so don't be ashamed if you started with cucumbers or stick figures. Every great artist was once a beginner.
Launched in 1985 with Windows 1.0, Paint was a licensed version of ZSoft Corporation's PC Paintbrush and supported only 1 bit monochrome graphics. Five years later, along with the BMP and PCX formats, Paint was upgraded to color graphics and a new interface. Starting with Windows 95, support for JPEG, GIF and PNG was added, but only if correspondent filters were installed. Windows XP had out-of-the-box support for the above file formats.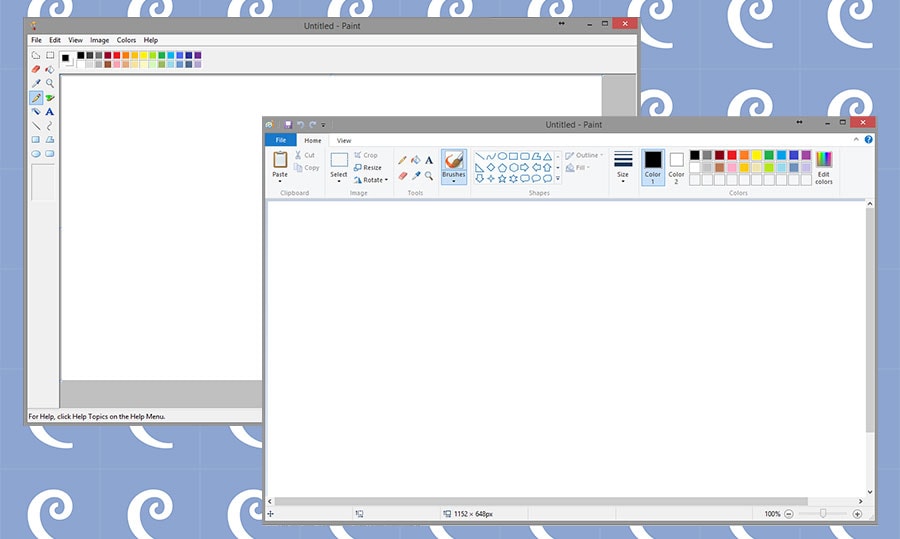 Largely unchanged over the years, the first major UI redesign was shipped with Windows 7. The addition of Ribbon GUI prompted thousands of purists around the world, myself included, to find a way to revert to Paint's classic interface. The Windows 7 version also introduced artistic brushes and resizable anti-aliased shapes.
Windows 10 is the end of the line for Paint (mspaint.exe). Ported to Microsoft's Universal Windows Platform, the legacy application is still available on Windows, however, I wouldn't hold my breath for updates.
Meet 3D Paint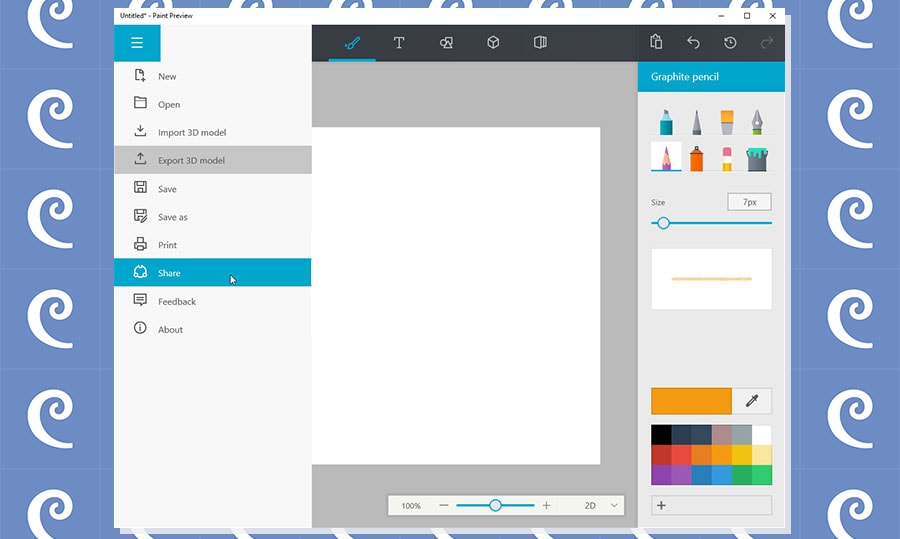 No-Code Email Template Builder
With Postcards you can create and edit email templates online without any coding skills! Includes more than 100 components to help you create custom emails templates faster than ever before.
Try Free
Other Products
And while the old Paint is now obsolete, Microsoft is working on a revamped Paint. Five months ago, a new app surfaced on the internet. The overhauled interface is different from the classic Paint, and is built with support for pen and touch interfaces. Recently, Twitter user Walking Cat shared a new batch of videos which offer a glimpse at Paint's new features.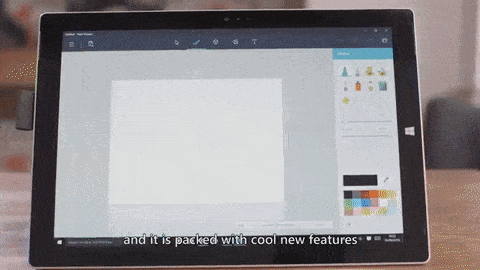 Like the old Paint, the new version will remain accessible to casual users. Drawing, cropping or inserting text is as simple as before. While clearly designed for touch and pen, a mouse is still enough to do the job. In addition to the traditional canvas and pen tools, the new Paint features a range of brushes and art tools aimed at creating 3D objects. The objects can be created from a selection of basic shapes or can be imported from an object library. Taking in to account the imminent release of Microsoft's Hololens to consumers, Paint 3D capabilities will prove to be handy (Designmodo will have more on this soon).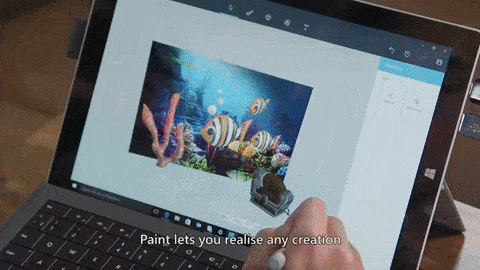 A major drawback is the lack of support for layers. At the time of writing, it's not clear if the final version will add support for multi-layering. If Microsoft has serious plans for Paint, and apparently it does, then this feature should be included.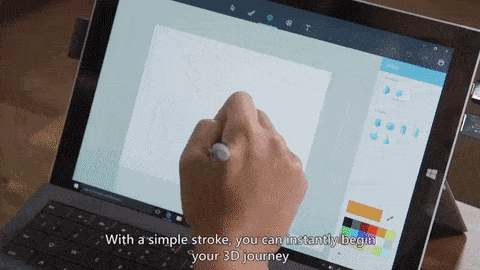 While a release date is yet to be published, Paint will probably be unveiled at Microsoft's upcoming Surface Event, along with news about the new Surface, Xbox and Windows 10.
Obviously, Microsoft is not positioning the new app as a fully featured graphics editor. Instead, Microsoft is intending to deliver an agile and lightweight tool for the designer looking to get things done in a straightforward and clutterless environment, similar to how Bohemian BV managed to push traditional Adobe users to its Sketch app.
If you want to test the new app ahead of the official launch, you can get the original MS Paint app using the Microsoft Marketplace certificate found here. While the file seems legit, it would be wise to test the new app on a disposable virtual machine.
Like what you're reading? Subscribe to our top stories.