10 Useful Menu Plugins for WordPress
Menus are one of the easiest ways to liven up your WordPress site. This is largely because they are relatively simple to install. It doesn't take a lot to get a WordPress menu plugin onto your website. Indeed, it merely requires that you download the plugin, install the plugin onto your website, and then begin using it. You'll want to make sure that you choose the correct menu for the new design to fully take effect. Many of these menus work to provide you with interesting themes and more variegated options when it comes to your menu bar.
These menus are typically found at the top of every page just below the header. They work to make the site easily navigable while also keeping your pages organized. This is particularly helpful if you've got a website with quite a bit of secondary pages to choose from. It's likely that you won't want a menu filled to the brim with all different kinds of pages. Newer menus allow you to make the site more intuitive and also much prettier. Below are ten of the best menu plugins for your WordPress site.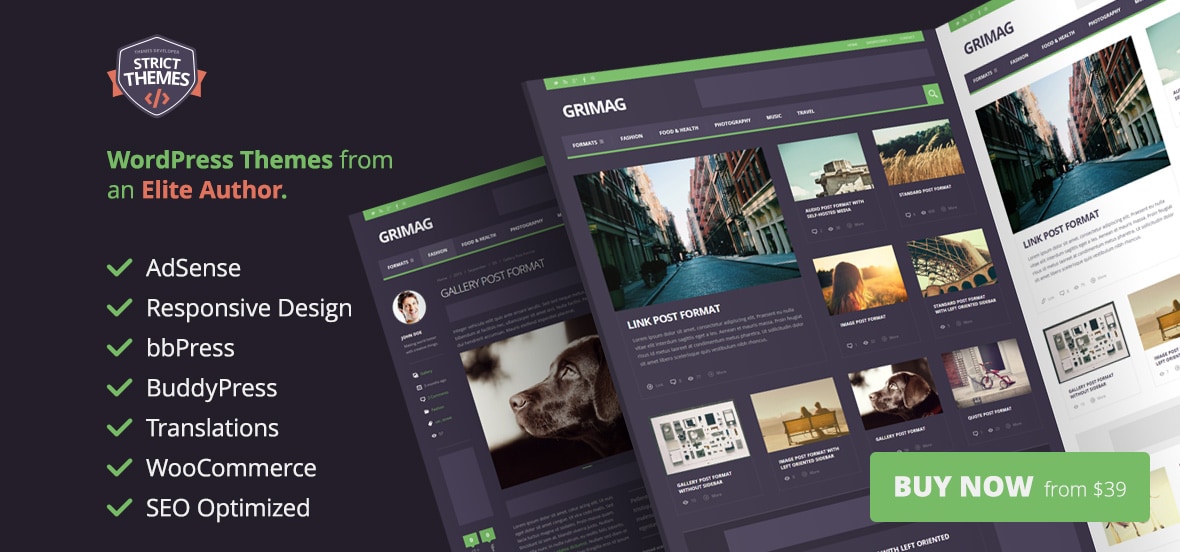 Menus are a big part of the success of any website. Finding the right one can make all the difference when it comes to attracting customers and more page views. If your page lacks any panache or isn't quite as navigable as you'd like, it might be time to invest in a new menu. With your WordPress site, there are really no limitations as to what you can accomplish. Your website is fully under your control and it really all starts with a high-quality menu at your disposal.

This plugin helps keep your site organized and your menu fully functional. Not only does it come in a variety of different designs, it's also easy to install and easy to use. It features items called Mega Menus, Fly Menus, and, of course, UberMenus. These UberMenus feature all kinds of different information in a single drop-down menu, including images, maps, text descriptions, contact forms, and much more. The menu itself almost acts like an entirely different page on your website.
Online Email Template Builder
With Postcards you can create and edit email templates online without any coding skills! Includes more than 100 components to help you create custom emails templates faster than ever before.
Try Free
Other Products

This plugin gives you the ability to manage your WordPress menus more fluidly. As a general rule, the WordPress menus can be a bit difficult to master. That's not because they are difficult to use; they just become overwhelmed when you've got many different things happening on the same menu. This plugin removes the headache by giving you backend support for all your difficult to manage content. It's also optimized for use in conjunction with UberMenu, the plugin directly above this one.

This product provides users with an enhanced Mega Menu experience. Indeed, you could feasibly have menus filled with all kinds of different content. The streamlined look of this menu is certainly very nice to look at. But, if you have any experience with CSS, you can edit the theme and style of the menu to fit your overall needs. The smooth graphical quality of the menu and the easy interface make this a potential buy for anyone.
Sticklr WP – Sticky Side Panel WordPress Plugin

This plugin provides you with a sticky side panel. This essentially means that you'll have a menu on either side of your site that can redirect your visitors to different pages or even entirely different websites. Because it is optimized for WordPress, you won't have to worry about any changes to the code to get it to function properly. The administrative tools are simple and the whole plugin is exceedingly easy to install.

The elegant and smooth dropdown menus included with this plugin are sure to make the functionality of any website zoom. It comes in a variety of different colors and themes and even lets you change the animation of the actual act of the menu dropping down. It features the option for a mega menu that gives you the option for wide blocks of text. With helpful option panel and flexible customization, this plugin proves to be valuable.

This menu option essentially allows you to hide any vital options from certain users or clients on your website. This includes the menu items like the "Settings" option or really any other administrative choices. It essentially helps to keep private information as private as possible. It even gives you the option to allow access to certain individuals. Of course, its main role is as a restrictive feature.
Smart Skinable Tabs

With this plugin, you can use easily navigable and dynamic skinable tabs to create easy and interesting menu items. Indeed, you won't find a lot of websites with this option. It effectively treats your website like its own miniature web browser with tabs that can reveal content from the menu. Users won't even have to navigate around to different pages because the tabs are all in one convenient location. This is certainly a unique way to give yourself a menu on your WordPress website.
jQuery Searchable 3 Level Accordion For WordPress


This accordion-like menu provides easy searching in a sort of tab format. You'll find three levels of tabs that will open and close when you click on them. When fully expanded, this gives the illusion of an accordion. But, instead of musical tones, you'll see enhanced menu options or even content. This plugin works generally as a sidebar and the virtual accordion opens up vertically. It comes with four different skins, code customizability, and the ability to modify animations.

This kind of menu gives you preeminent functionality when it comes to menu options. It effectively works almost as a slideshow where each menu option produces an animation that switches the current page out for the other. For instance, if you were to click the "About" menu option while on the Home page, the two pages would sort of "switch out." Although altering the CSS code isn't necessary, the developers left that option open for those inclined to customize their menu.

This fading menu provides an option for websites in which the actual page's content extends below a point where the menu bar is still visible. It essentially sticks at the top of your screen to make sure that navigating is never an issue even on pages with tons of content. It's also got a notification bar that can be connected to your Twitter account to update users with the latest tweet. It features dropdown menus and submenus for your convenience as well.
WordPress has provided a service that makes it easy for you to create and optimize websites to best of your ability. There are tons of different add-ons and downloads that make your WordPress site entirely customizable. Many individuals prefer to use WordPress as their main website creator precisely because it is so customizable. Many individuals might think that WordPress is limited to blogging functions or other applications of the sort. On the contrary, WordPress is full of all kinds of different options that make its sites indistinguishable from virtually any other site created through different means.
Of course, there are plenty of customization options to choose from and can seem overwhelming at times.
Like what you're reading? Subscribe to our top stories.