10 Useful WordPress Email Newsletter Plugins
One of the best plugins you can include on your website is a newsletter widget. Many websites have these widgets as a way to connect with a particular consumer base on a consistent level. Being able to maintain contact with clients via the ease of bulk e-mails is always a plus. There are many different options when it comes to newsletter plugins, but each one works in relatively the same way. Remember to use good coded email HTML templates.
Essentially, the plugins put a newsletter sign-up widget onto your website wherever you want it to go. It also features double or single opt-in options to ensure that each subscriber agrees to receive the bulk e-mail. Then, anyone who is interested can input their name and e-mail address into the text fields.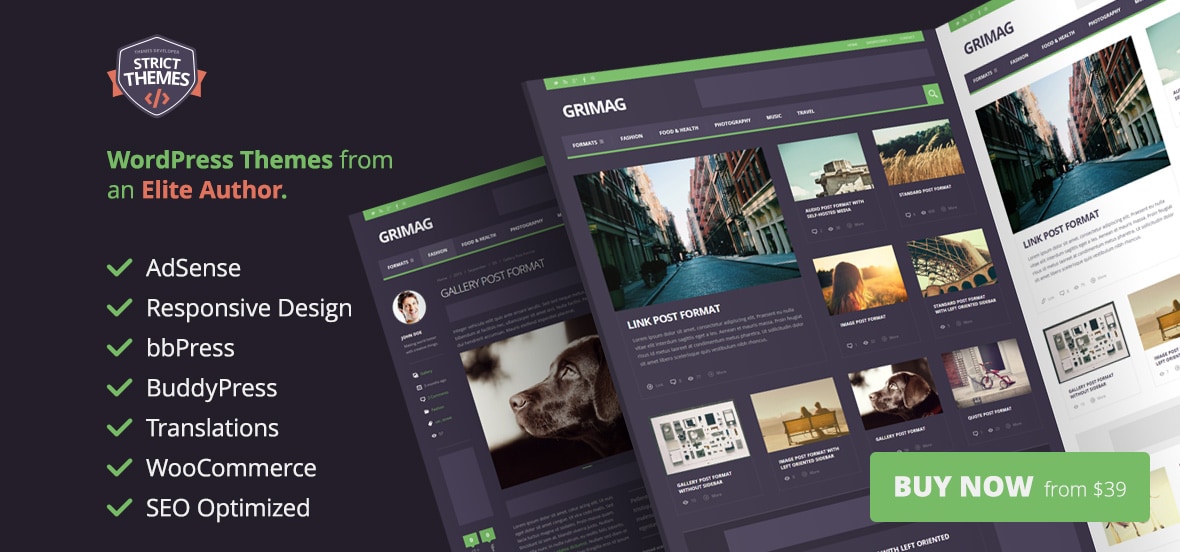 Of course, after that, the name and e-mail address of the future recipient of your newsletters will be logged into the backend portion of your WordPress site. From there, you'll be able to look through all the e-mail addresses and other accoutrements. You'll also be able to compose all of your newsletters from this special inbox. The plugin will be able to personalize the e-mails by including the first name of the recipient for each individual message.
Then, you'll be able to send mass e-mails to a number of different addresses all with a few clicks. There's really no more convenient way to reach such a wide swath of your customer base.
There are many different options to choose from when it comes to newsletter plugins and below is a list of 10 of the best choices.
Online Email Template Builder
With Postcards you can create and edit email templates online without any coding skills! Includes more than 100 components to help you create custom emails templates faster than ever before.
Try Free
Other Products

With a simple to use design, this newsletter plugin helps you get the best out of your website. It comes with a variety of different options including a WYSIWYG editor and five different newsletter templates. The widget on the site is simple and comes with the standard two text fields. You'll also have the ability to send newsletters to subscribers, authors, or even administrators with the click of a button.

Keeping track of your customers is much easier with this plugin for WordPress. It features a locator that can see where your customers are opening their newsletters from. This effectively lets you see the scope of your newsletters each time someone opens one. It will also keep track of bounced (unsent) e-mails. In addition, the plugin is Retina-ready and even editable for design whizzes.
Simple Mail Chimp Signup Forms

If you're looking for simplicity and functionality, then there is nothing better than the Simple Mail Chimp plugin. It also features a chimp mascot that is charming and quaint. The plugin essentially takes newsletter options to their bare minimum. It provides a widget on the site and backend support for any admins.

Again, simplicity is on display with this plugin. You will get a "subscribe to newsletter" widget with many different text and checkbox options. It also features an easy to use backend interface in which subscribers will be listed conveniently for admin viewing. With an easy installation and setup, this plugin could be right for any website.
Subscribe Popup

With Subscribe Popup, your newsletter prompt will literally pop up for users to sign up. The popup box uses HTML, CSS, and AJAX. It also allows you to customize everything from the size of the widget to the colors and opacity. You can even edit the CSS code if you feel so inclined. There is a WYSIWYG editor for novice users.

Newsletter Tycoon allows for a highly customizable newsletter widget that will fit into the theme of your website adroitly. You can also edit the code completely in HTML if you want to. There are also options to send the newsletter out based on time (weekly, monthly, and so on). You can also send entire pages or posts on your website with this particular newsletter.
All-in-One Subscribe Popup

The plugin gives you seven different options for popup subscription widgets. Users will be given the standard opt-in options along with an intuitive, sleek design for the widget. The system also allows you to construct subscriber lists with ease and save them in CSV files. This makes them compatible with other newsletter plugins in the event that you change plugins.
Subscribe & Download

When downloading files from your website, users will need to submit their contact details with this plugin. That essentially means that you're able to get their details and continue a line of contact with them in the future (through newsletters). The plugin is optimized for MailChimp and iContact, and subscriber lists can be exported to your hard drive in a CSV file.
Subscriber Traffic Pop for WordPress

With the Traffic Pop technology, you can create a massive database of your subscribers and easily edit the list to your liking. The plugin will also feature a popup box for subscription along with advanced close methods (including the ESC key and clicking outside the popup box). You can customize the popup by setting how often it shows up to a user browsing your site.
Subscribe to Unlock Content

As the name suggests, this plugin allows you to require subscription to view special content. The plugin will also remember (through a cookie) users who previously subscribed to ensure that they don't have to continue subscribing each time they go to the site. This essentially allows you to retrieve contact details in exchange for providing content to users. You can then use those contact details to maintain a link to your clientele via bulk e-mails.
The idea of bulk e-mails might sound difficult to pull off, but with these widgets it only takes a basic knowledge of the WordPress format. You'll be able to keep in contact with your most important customers while also being able to keep a database for viewing your subscribers in the backend interface. Many of these plugins provide simple use for prospective subscribers as well as intuitive design for the admins to stay organized.
WordPress has basically revolutionized the way we view the internet. It has made customizing websites much easier and more diverse than ever before. With the click of a button, you can often make huge changes to the content of your website. The whole operation benefits from its open source nature and the ability for anyone to create different plugins for a wide variety of different website items. Indeed, you can find plugins for anything from banners to menu items and everything in between. This helps you make truly unique websites often without ever having to know any code.
Virtually any website that needs to maintain contact with their clientele or their visitors is going to need a newsletter widget. Whether you represent a Fortune 500 company or a small indie band, newsletters help you keep your most important visitors interested and informed for the long haul. With WordPress, you're provided with innumerable options that are easy to find, install, and use. The customizability of the WordPress format is second to none and it's important to use that customizability to your advantage. Not every website is going to have the same options afforded to WordPress users, and, with so many options available, it would be a shame not to make use of a lot of them. Newsletter plugins for WordPress are just some of the many options you have when customizing your website.
Like what you're reading? Subscribe to our top stories.