10 Top WordPress Plugins You Can Use to Improve Your Websites
WordPress plugins are very important. They are to your website designs what cheese, sour cream, and bacon bits are to a baked potato.
They can turn the so-so into the extraordinary.
They can produce features for your website that might otherwise require a ton of code to create.
Incorporate a suite of plugins into your backend. You can improve your site's aesthetics and efficiency and add to its functionality.
Finding a handy plugin isn't hard. There are more than 54,000 WordPress plugins out there.
Finding those you believe you could use might take a little more work.
We'd like to give you a helping hand by sharing our expert pick of must-have WordPress plugins in 2019.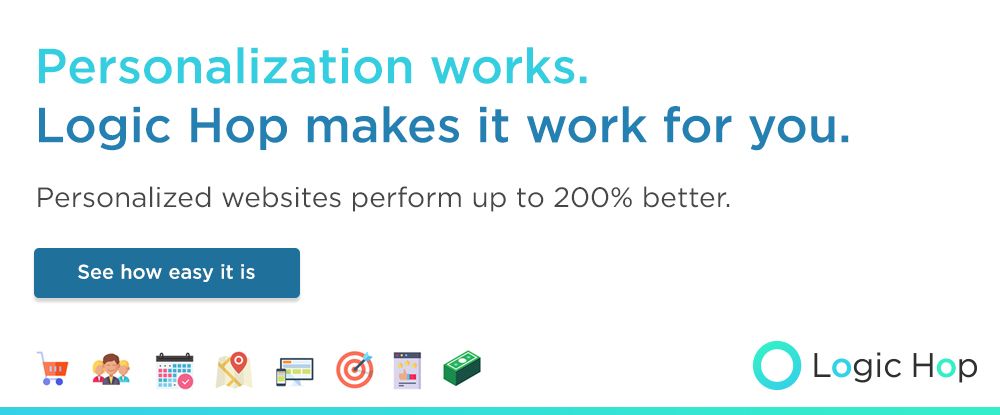 Personalized marketing is quickly becoming the must-have tool for digital marketers, ecommerce stores, and, frankly, anyone looking to monetize their website. While there's a dizzying array tools that provide personalization, only Logic Hop offers a fully integrated solution for WordPress with a robust set of features.
Generic CTAs and stale content are a thing of the past. Logic Hop makes it easy for anyone to personalize their site and automatically display targeted content based on visitor behavior, geolocation, UTM codes, and much more. Personalized experiences mean lower bounce rates and increased conversions. Who doesn't want that?
With rich support for modern page builders, including Elementor, Beaver Builder, Divi and Gutenberg, Logic Hop will have you creating personalized experiences in no time. Want to personalize with data from Gravity Forms, WooCommerce, Drip, ConvertKit or HubSpot? Logic Hop makes it easy.
Logic Hop offers a 14-day free trial and stellar customer support that will help you get up and running quickly. Try Logic Hop today and take your digital marketing to the next level.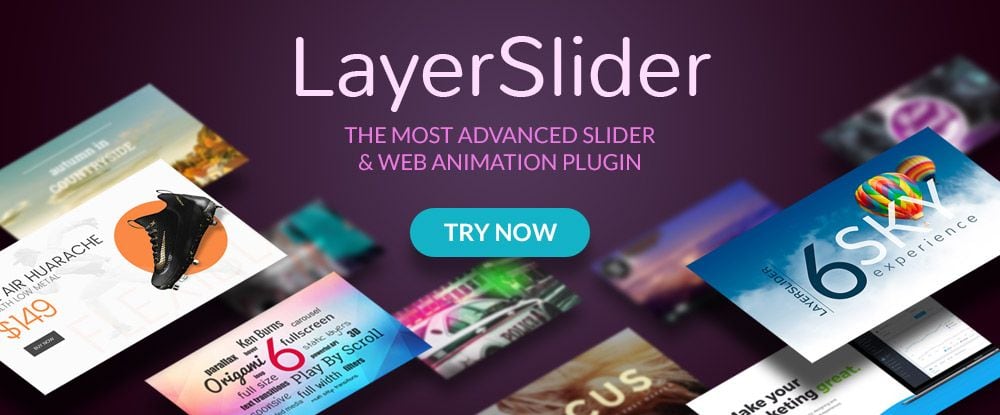 The name Layer Slider is somewhat of an oversimplification in that this plugin's features and functionality combine to give you a complete animation platform. Instead of simply being able to add sliders to your website, you could use Layer Slider to build a complete website.
Because of its popularity among web designers the name isn't likely to be changed. That said, you can use this multi-purpose platform to create sliders, image galleries, popups, landing pages, and slideshows with mind-boggling effects.
Since Layer Slider is totally device friendly, your slides and other special effects will always look great on smartphones, tablets, laptops, and desktops.
The package includes hand-crafted slider templates for professionals and beginners alike, a drag and drop visual editor, and detailed documentation. Layer Slider is SEO-friendly, developer-friendly, easy to use, and requires no coding.

NextGEN Gallery is the industry standard for WordPress gallery plugins and has been for the past dozen years. NextGEN Gallery experiences an average of 1.5 million downloads per year, and you can download it for free, try it out, and see if you may eventually want to upgrade to their premium plugin, NextGEN Pro.
On the backend, this powerful plugin gives you a complete WordPress gallery management system you can use to batch upload photos, sort and rearrange photos, create gallery albums, and more.
The frontend features slideshow and thumbnail gallery styles, two album styles, and a wide array of options. The NextGEN Pro offers its users a huge array of useful extensions that can be applied to create an infinite variety of gallery sizes, styles, and special features.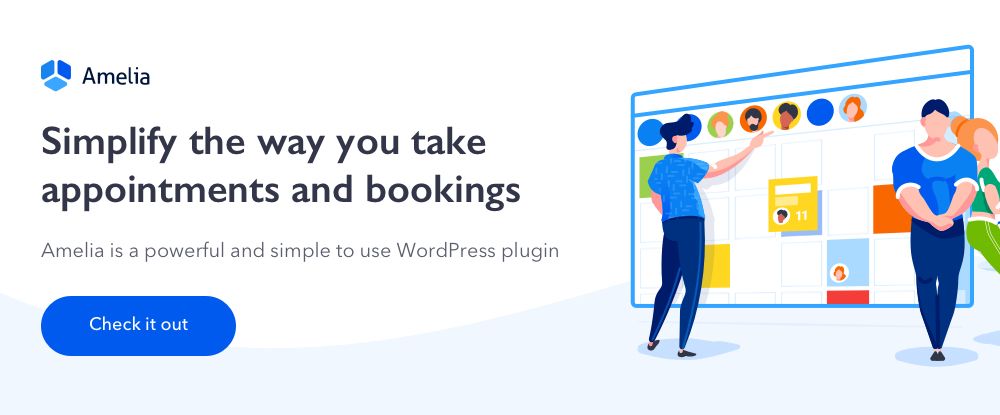 Amelia is a power-packed plugin that business owners and managers can use to fully automate their appointments, bookings, booking management, and online payments processes. It's a huge time saver, and consequently a money saver as well.
Amelia gives its users full flexibility in defining their appointment scheduling times, dates, and pricing, and integrates seamlessly with Google Calendar, WooCommerce, PayPal and Stripe.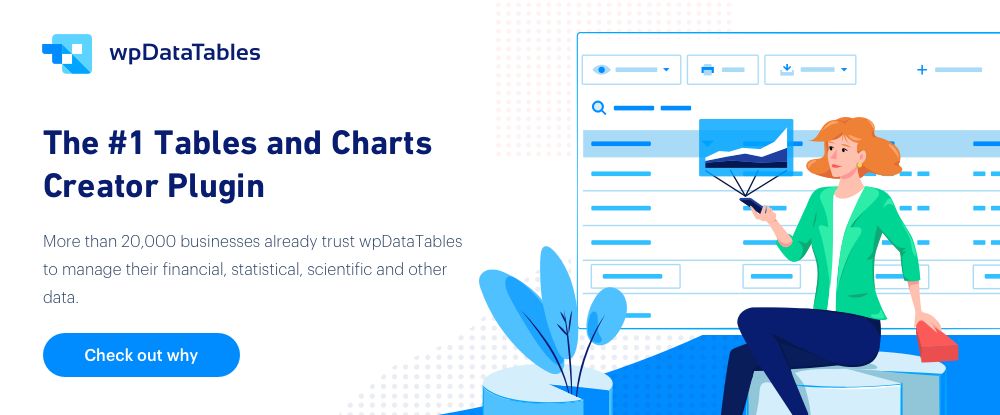 wpDataTables isn't your ordinary chart and table plugin. This all-in-one solution allows you to manage huge amounts of data and fully customizable data designs that are responsive, colorful, and front end editable (i.e., easy to maintain and update).
Conditional formatting or highlighting of cells, rows, or columns is one of the most popular features, and wpDataTables fully supports MySQL, MS SQL, and SQL databases.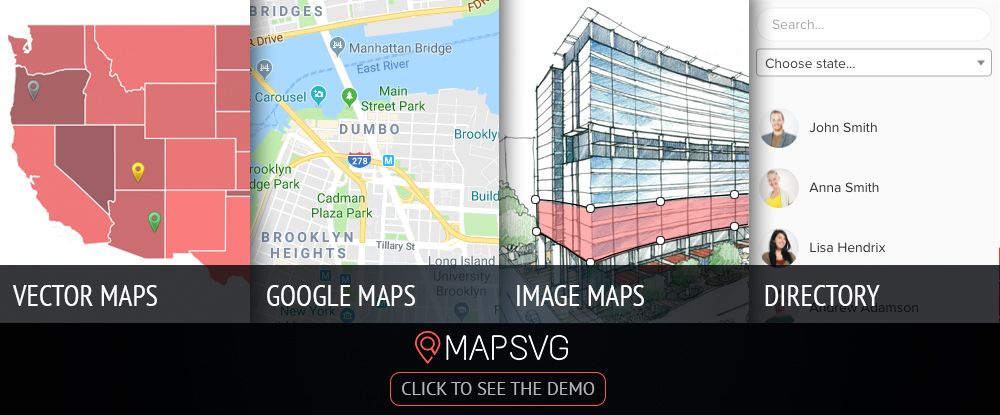 MapSVG allows users to create interactive vector maps from any SVG file. It is currently the only plugin which enables users to create interactive vector maps, interactive Google maps, and interactive image maps.
The MapSVG database can be accessed to create custom objects and show them on a map or in a directory associated with the map. MapSVG's main features can be viewed on its landing page.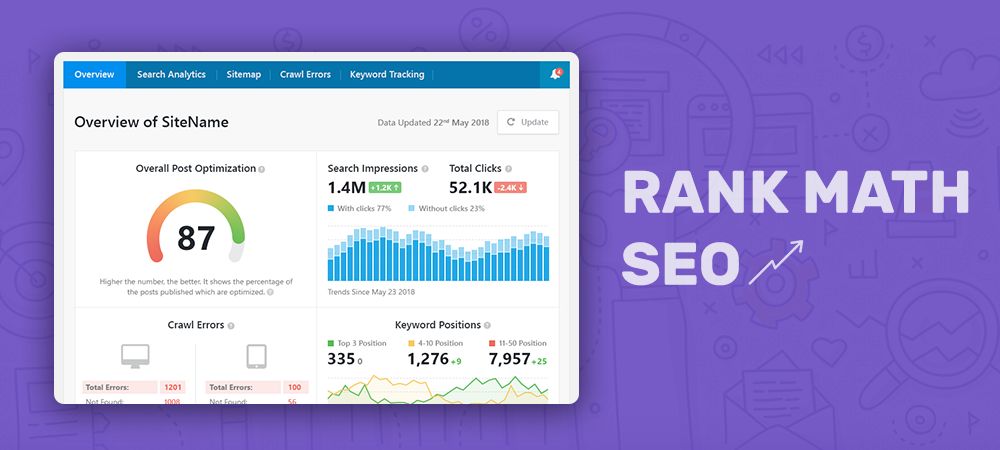 This plugin gives you a veritable Swiss Army knife of WordPress SEO tools to work with. It loads super-fast, it's extremely easy to use, and it will help you get your website ranked higher by making it SEO friendly.
Features include an SEO analysis tool, WooCommerce SEO, video and local SEO and more. You can download the Rank Math SEO plugin for free.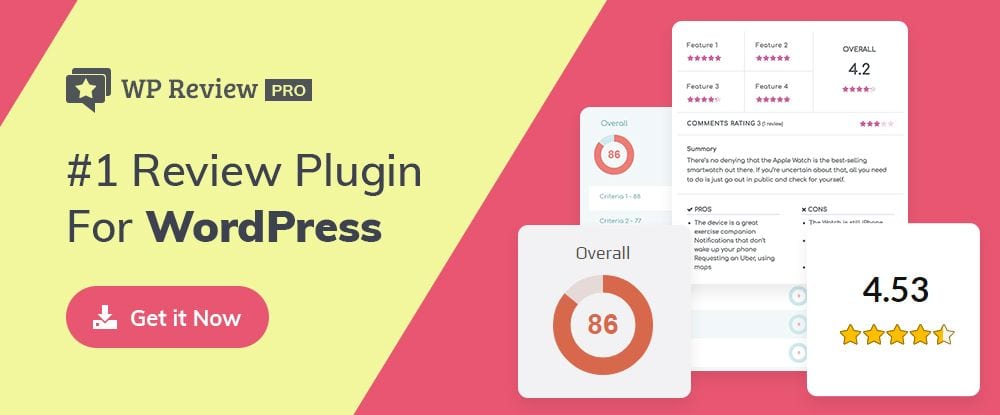 Whether you're reviewing books, games, products, movies, or anything else – WP Review Pro is the best review plugin on the market. Choose among stars, percentages, circles, and points as you create your reviews.
WP Review Pro also enables you to publish comparison tables to compare various features of multiple products, import Facebook reviews, and much more. This premium plugin is optimized for speed and is WooCommerce compatible as well.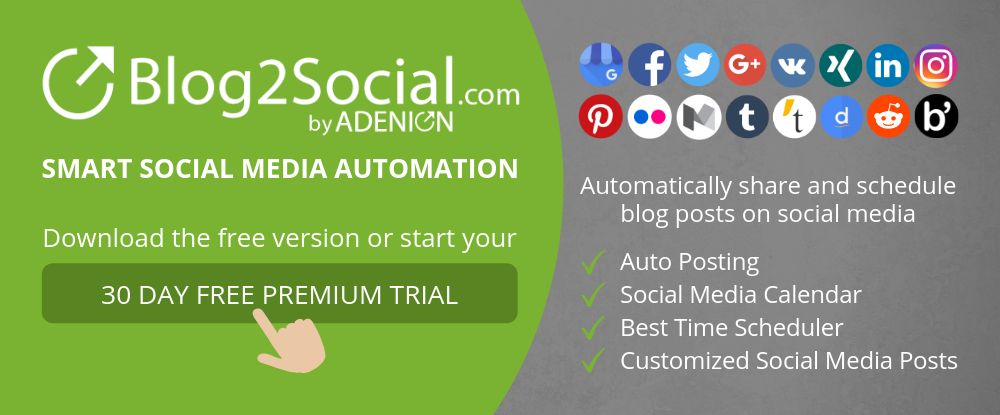 Blog2Social provides an all-in-one automation solution for social media teams, agencies, solopreneurs, marketers, and businesses of any size. It's available as an integrated WordPress application or as an independent web app. Blog2Social supports LinkedIn, Facebook, Google+, Twitter, Pinterest, and 12 other social media networks,
You can automatically share, reshare, and cross promote your social media content and organize scheduled content and team activities with its drag and drop social media calendar.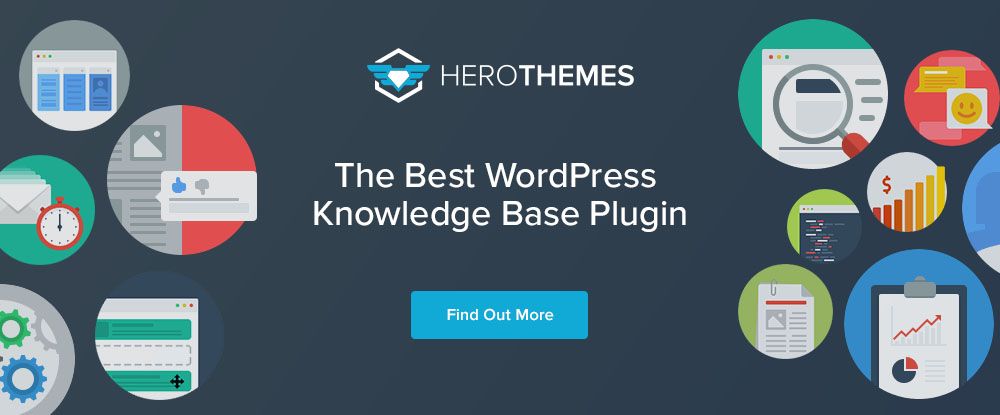 You'll avoid having to respond to the same questions over and over again, and your site visitors will be happy to be able to get their questions answered in seconds 24/7, once you install Heroic Knowledge Base with its lightning-fast Ajax search capability.
Visitors who can get quick answers to their queries are more likely to make purchases, and more likely to recommend your products or services to others.
Conclusion
Having read these reviews and recommendations, the initial comparison makes more sense. Any of these plugins could make a tremendous difference in the way you promote a product or service.
It's quite likely you could use several of them. By doing so you could really satisfy your visitors' appetites. You can do so by giving them something they can really dig in to!