4 Benefits Of Marketing Your Business Through Videos
YouTube has become such a popular online resource for so many people that there are now over 1 billion videos posted every month. This means that you have a very good chance of getting any information or video about your company seen by almost anyone who goes online.
With the introduction of video promotion, you have the opportunity to reach people who may not be able to visit your website or don't even know your site exists. When you have an interesting video about your products and/or company, chances are many more people will be able to find and watch it.
What Is Video Marketing?
Video marketing is the process of promoting a brand or product using the power of visual media. Businesses are now competing against each other for their audience's attention, which can be difficult to grab in a crowded marketplace. For this reason, it's important to opt for a form of advertising that will engage your audience, as well as let them know that you recognize the value in what they're buying or availing from your company.
How Can Video Marketing Help Your Business?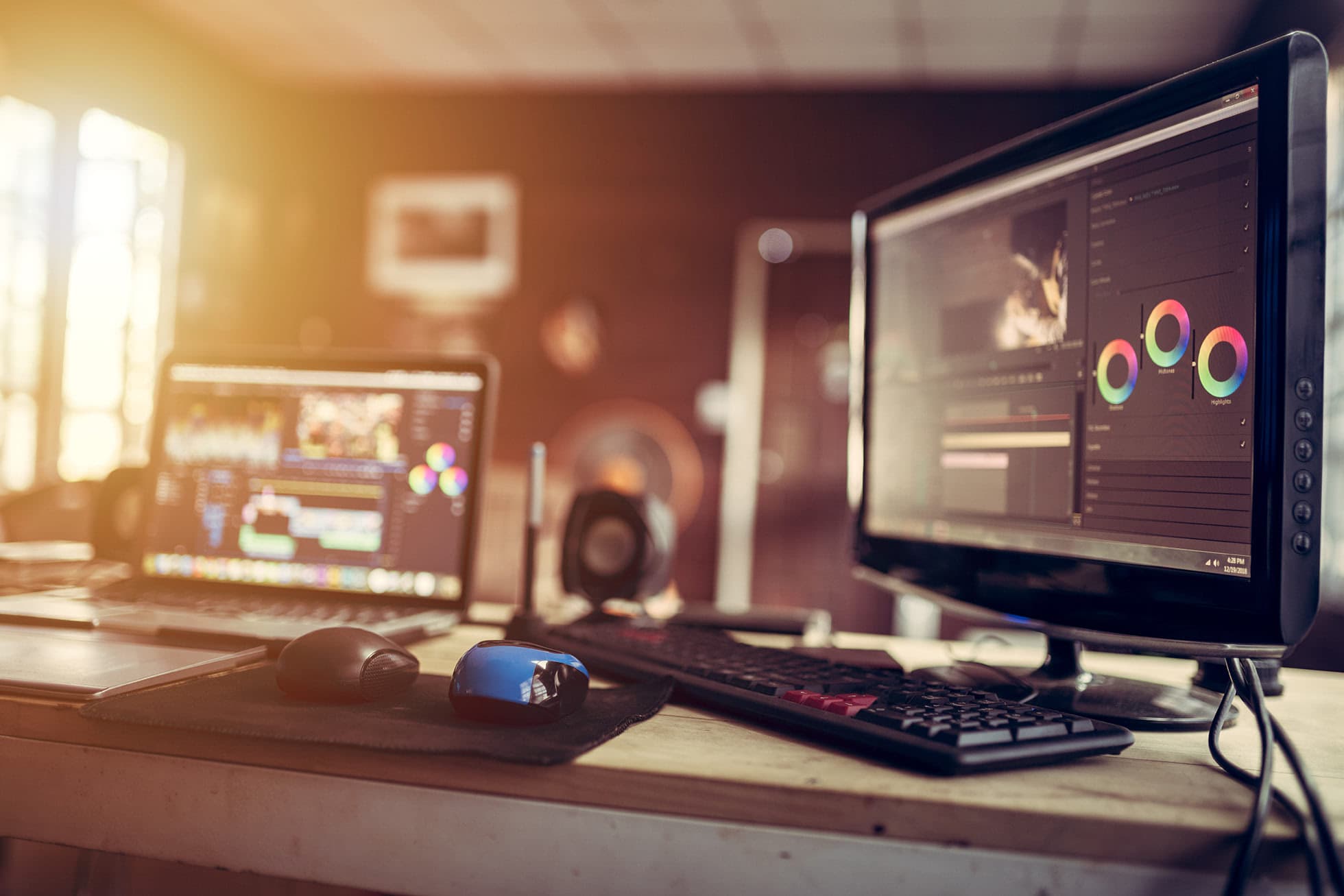 Many people think that making and uploading a video clip using a video maker is a complicated process. But, in truth, it's actually easy, fun, and very effective, even if you are new to it. This is why a lot of online businesses today use video marketing to promote their products and services. This is why a lot of online businesses today use video marketing to promote their products and services. There are numerous AI tools available to assist you in creating videos without requiring extensive editing expertise. You can simply begin by utilizing a free video editor and eventually determine its suitability for your needs.
Here are some of the ways video marketing will help your business:
Promotes Trust
According to statistics, more than three-quarters of consumers think that videos are more trustworthy than regular pictures and other forms of images. This means that if you want to effectively integrate a video marketing strategy into your overall marketing strategy, you must first convince potential customers why they should trust you with their most valuable information.
Your website content, for example, can help you do this. By providing clear, concise, and useful information about your product pages, you can convince your customers that you're serious about what you're offering or selling.
Improves Brand Recall
About 80% of customers remember a video they watched over the last 30 days. This means that it's easier for people to remember a video clip they watched rather than an image or an article they saw or read on the Internet.
When your audience or potential customers remember your video, they can automatically recall your brand. This translates to more leads and conversions. When these people enjoy your videos, they also share them on their own social media pages, thereby expanding your online reach. That's why it's important to make your videos as memorable as possible, to the point of going viral. This ensures that people will be fully aware of your business and your brand.
Improves Google Rankings
When a person watches a video on your website, they stay much longer on your website. Longer exposure not only builds trust between you and your audience, but also signals search engines, like Google, that you're a trusted and high-quality website.
If you have a video on your website, you're 53 times more likely to show up on the first page of the search results. That's why it's a must to optimize video content for SEO or search engine optimization. How do you do that?  Here are simple tips to follow:
Come up with titles and descriptions that'd interest your target audience. Don't forget to add your keywords to the titles and descriptions as well.
Add a link to your video that directs the audience to your website, where you display your products and services.
Explore interactive videos to improve customer engagement.
Always give potential customers a call-to-action statement to push them to make a purchase or go to the next step.
Reduces Advertising Costs
Another benefit of using videos for your online marketing campaign is that creating them entails low costs. Most video hosting platforms, where you can upload your videos and use a range of creative graphics that will allow you to promote your brand effectively, offer their services for free.
Ensure that you make your video content accessible to your audience, and that the videos can be played easily.
Final Thoughts
Marketing with videos can be very successful if a business comes up with high-quality video content. Well-made videos containing information the viewers find interesting and valuable will surely encourage them to check out what your business has to offer.
When planning your next online marketing strategy, you should incorporate video marketing into your overall marketing strategy. Your videos should be engaging, informative, and clear, all of which will help to build your brand.
Like what you're reading? Subscribe to our top stories.