Interview with Designer: Dann Petty
I've admired Dann's work since I've started in this industry; I found his work to be simply amazing and I've always wanted to achieve such sexy designs myself. I'm sure I am not the only one as Dann is a vivid designer within our industry that so many people follow and admire as well.
I've got a change to conduct this incredible interview with him and get to know how he does what he does and why he does it. Understanding these two concepts is key in understanding how Dann create his kick ass work. I must say it was a pleasure so read on!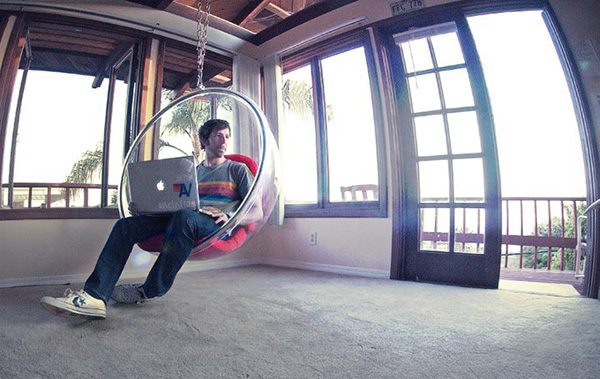 How did you become a designer?
I started an internet company when I was about 16-17 and needed to learn Photoshop to bring it to life. It was an online magazine for import tuner cars and I created posters as well to sell. I was always creative and artistic and drew a lot, but never knew how much fun it was to do all of that on a computer. My mom got me a copy of Photoshop 5 and the rest is history.
Why do you love what you do?
Mainly because it's challenging and addictive. I'm very competitive so I love the competition I have with myself to make each new thing better and better. I tell everyone I have the best job in the world, besides surfers, because I get to be creative all day! Oh, and being a designer you can work from anywhere; it's brilliant!
If you had to do pick a different career path, would you?
Easy. Professional surfer. I would work my tail off for that. Sun. Beaches. Surf. Sand. Tropical locations. Tropical foods. Different cultures – getting to travel the world and surf, are you kidding me?! I'm not bitter about it at all.
No-Code Email Template Builder
With Postcards you can create and edit email templates online without any coding skills! Includes more than 100 components to help you create custom emails templates faster than ever before.
Try Free
Other Products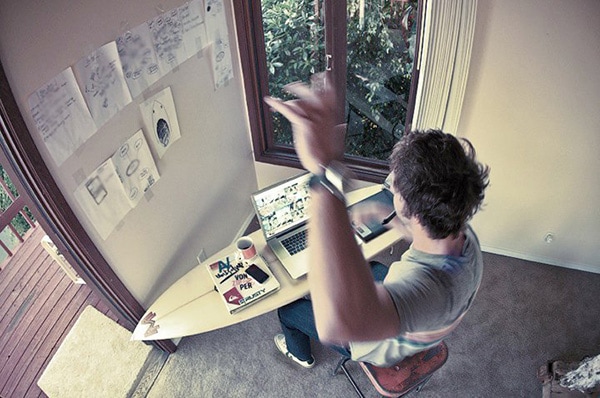 What types of projects do you enjoy working on the most?
I enjoy doing concepts. Mainly because I have severe ADD and just love throwing out crazy ideas. So when clients come to me and ask for wild redesigns for websites, I'm super pumped. Besides that, iPhone apps are a lot of fun. More importantly though, my own personal projects are the most fun and projects I really am passionate about, like the NIXON.com redesign.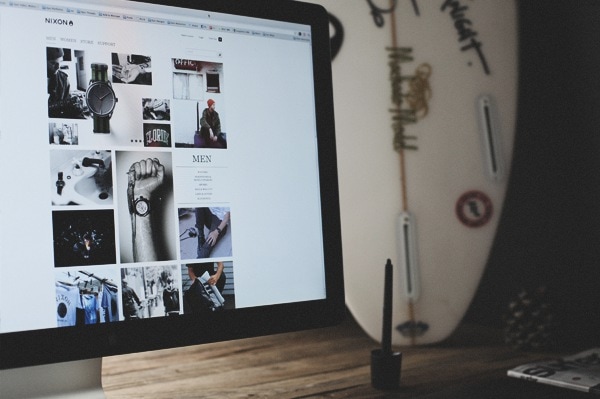 What obstacles did you face in trying to become a designer? In getting where you are today?
Credibility. I was a Creative Director when I was 25 at a popular design shop in San Diego, CA. All the other designers there were older than me and because I was young, it was a real uphill battle. That's why I went freelance. Designers are getting younger and younger these days which is amazing, they just need to show they are great at business as well, which ultimately, comes with experience. Also, I've always been a quiet person. So many people think you have to be loud and obnoxious to be a CD or AD, don't let them fool you! You just have to be a great thinker and listener.
You are a very popular designer in various communities such as Dribbble and Behance. How did that affect your career?
It definitely helped a lot, especially Behance. I get the most fun projects through Behance. Dribbble has some fun projects as well, but it's so crowded. It's really tough to pick out good designers on Dribbble. Behance just has a more professional vibe and it's easier to stand out since you have to show full completed projects. Dribbble is fun though, especially getting to talk to all of my designer friends on there. Btw, I think Evan Williams found me via Dribbble for when I got hired onto Obvious Corp. Thanks Dribbble! I wouldn't worry too much about your .com these days. Sites like Behance and Dribbble is where the clients are!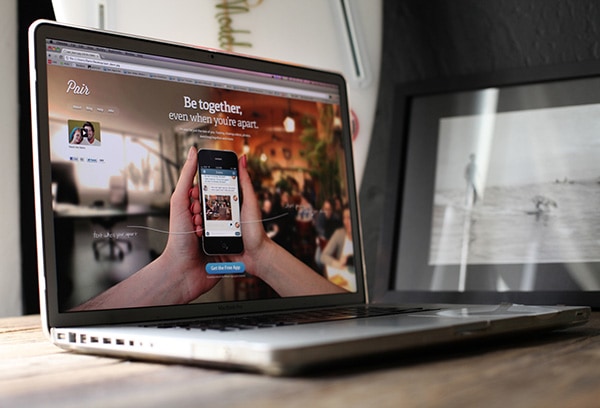 How do you deal with difficult clients?
I just carry on. It's something you have to learn and definitely isn't easy. You got to understand where the client is coming from, in most cases, it's a entire group of people but you only talk to one person and you really can't take anything out on the messenger. I try to make clear upfront that we're working together and not for one or the other. If you start off the project showing you really want a relationship with the client and not just see it as a job, it will most likely go smoothly. I typically become great friends with a lot of my clients. I've only had one bad experience in my whole career and I should have known by researching his name before we started. It's always great to do that prior to your first chat.
Do you prefer to work on multiple projects at once, or one at a time?
Definitely multiple projects. I don't understand how people work on one project. When I do that, my creativity suffers. I find I do my best work when my mind is going nuts on multiple projects. It really helps me think of ideas that I might not have originally thought of. That's why I loved working in advertising so much. You work on a gazzillion things at once!
What are you doing when not designing? Any hobbies or interests?
Surf or snowboarding. I'm a big surfer. It's my passion, my getaway, my inspiration. So any chance I get, I'm in the water. Of course I love spending time with my wife every chance I get as well and playing with our little dog. If I'm not designing, I'm definitely either with my wife or in the water.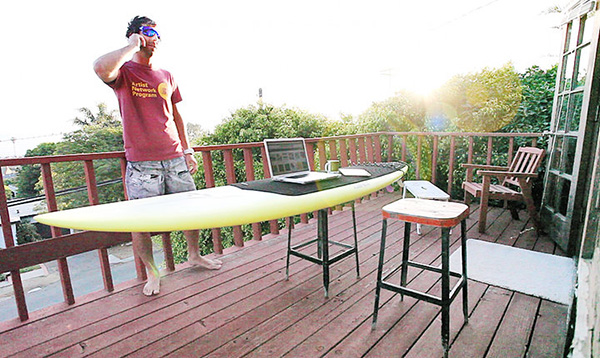 What do you think constitutes a good design?
Typography! For me, typography is always the most important part of any design. If it's got bad type, the design immediately fails. If you're a new designer starting out, focus on good type. Study it hard. If you can perfect your typography skills you're definitely going to shine.
What is the most important component of a design project?
Space. Designers need their space. Design is 50% thinking, 40% doing, and 10% happy accidents. It's hard to work on a design project when parts of that gets interrupted, i.e. meetings, daily phone calls with clients, emails. You can always tell a good client when they understand time and space.
How would you describe your designs? Their style?
My style is very surf, snowboard culture inspired. Usually with big type or big photos. I like to use as little copy as possible and let photos do the talking.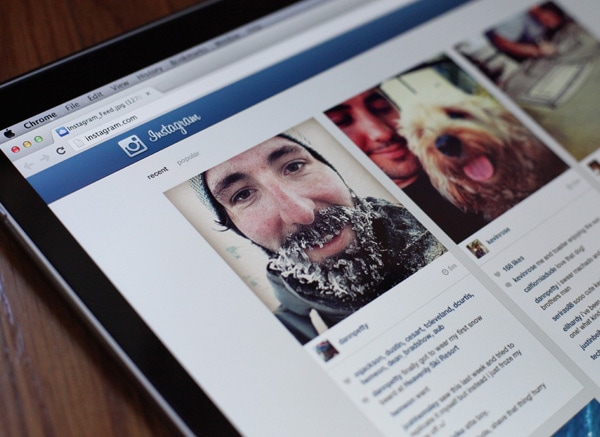 How do you handle criticism?
I don't think there's a perfect way too. I mean, sure, you take it well and keep it in the back of your mind when designing the next thing. But what most people don't understand is that design is an opinion. It's like art. What if someone came to David Carson and was like, "Dude, you're typography is terrible"? Imagine if he stopped doing his style because everyone tells him that. I take all criticism that way — as purely opinions.
What are you up to at the moment? What are your future plans?
I'm currently freelancing but also a co-founder of a start-up that will hopefully be gracing all of your screens very soon, hum.io. Follow @hum on Twitter for updates about it. It's a project I left Obvious Corp to start. That and I'm about to be a father to a little baby girl :)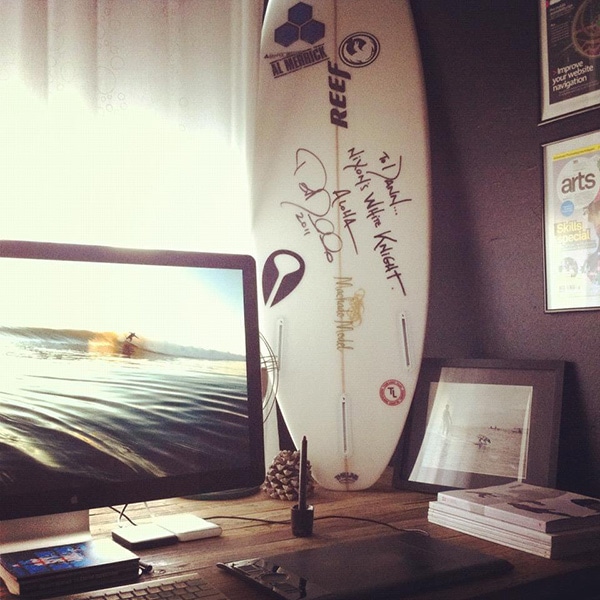 What is your advice to designers who are trying to make a name for themselves?
Three things. One, brand yourself, right now and stick with it. Two, choose a style, and stick with it. Three, stop taking Dribbble so seriously and don't be that "feedback on everything this is how I would have done it" guy :) Seriously though, I've seen a lot of young designers lose their credibility by making trolly criticism on people's shots. They really need to understand not only do others see it (clients), but we designers see it and that effects your future referral from us.
Links
Website: dannpetty.com
Twitter: @dannpetty
Dribbble: @dannpetty
Behance: @dannpetty
Like what you're reading? Subscribe to our top stories.