28 Examples of iPhone App User Interfaces
Attractive and interactive user interface designs are all the rage for smartphone, tablet and other tech savvy device users, therefore the appearance of an application is of utmost importance when it comes to how popular it is going to be. The more well designed, interactive and simple to use an app's user interface design is, the more downloads and purchases it will have.
The iPhone is like the oasis of all device technology, with its stunning form, mind-blowing navigation and software and user friendly interface. He has made severe strides in the market of mobile technology and ever since its birth it has slowly been eradicating any perspective competition, giving them a run for their money.
The apple store is the first platform to present such a remarkable list of mobile applications and other services that make mobile technology fun and productive experience, leaving its sorry rivals with no choice but to try and follow. Still, some may say there's no competing with Apple – most would agree. With the greatest app library on the web, it showcases a large number of iOS apps of every nature, genre and category. The iPhone allows for magnificently designed iPhone apps what with its own stunning user interface for the pleasure of iOS users across the globe.
We will be looking at some 28 eye catching iPhone app user interface designs below, a collection of neatly and creatively put together visual designs of apps available for download so you can experience their brilliance first hand.
iPhone App User Interface Designs
Istid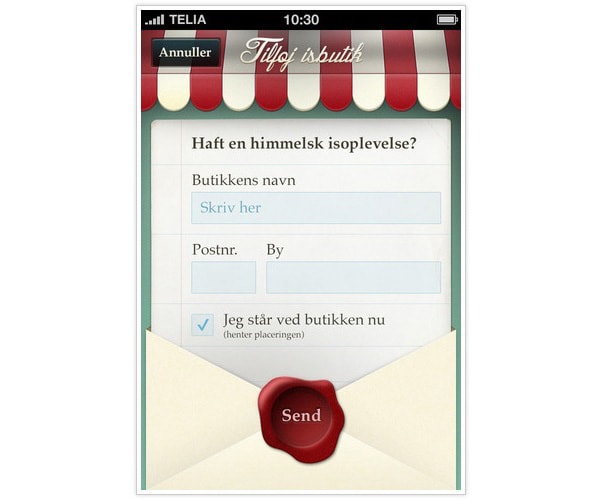 Istid is an app that picks up your location and maps out a number of the best ice creameries nearby and also provides users the option rate them. Designed by Danish designer Karsten Moskajer Kofood, it boasts a smooth graphic design with its clean cut layout and online form.
No-Code Email Template Builder
With Postcards you can create and edit email templates online without any coding skills! Includes more than 100 components to help you create custom emails templates faster than ever before.
Try Free
Other Products
Blackbook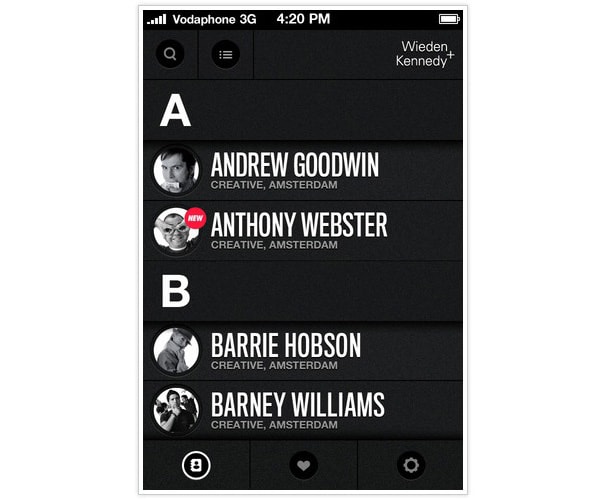 Blackbook is your ideal one-stop contact list, with its neat black and white design, makes for an attractive and contemporary user interface. This app was actually launched by a major international design form, Wieden + Kennedy, exclusively for their employees.
HQ 2.0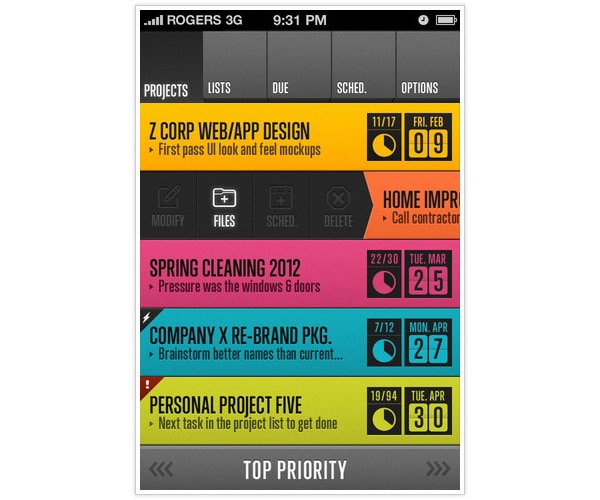 HQ 2.0 was still an in progress project when we last checked, but after coming across some stunning screenshots we decided this is not one to miss. HQ 2.0 is a project and task management organizer app with a beautiful interface designer around a dark background fusing with different colors.
WEAT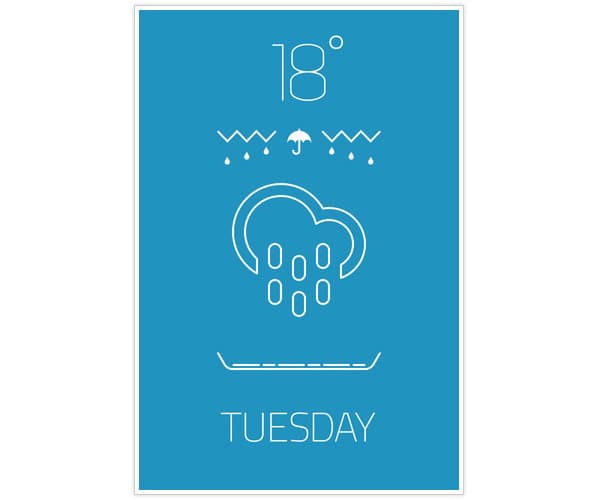 Weather apps are at large among iPhone users so it has to be pretty neat for it to stand out among its many rivals. Weat may just win the race with its sleek use of retro graphic style, minimalistic color scheme and stunning use of line, designed by Turkish designer Atilla Ozcan.
Wthr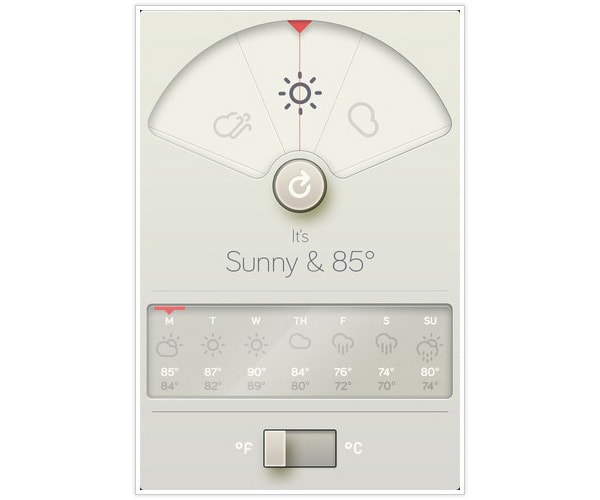 Another stunning and contemporary style weather app, Wthr boasts itself as "a simpler, more beautiful weather app", and we can't say we disagree. Its clean and comfortable user interface design ensures a following of iOS users.
Camera Genius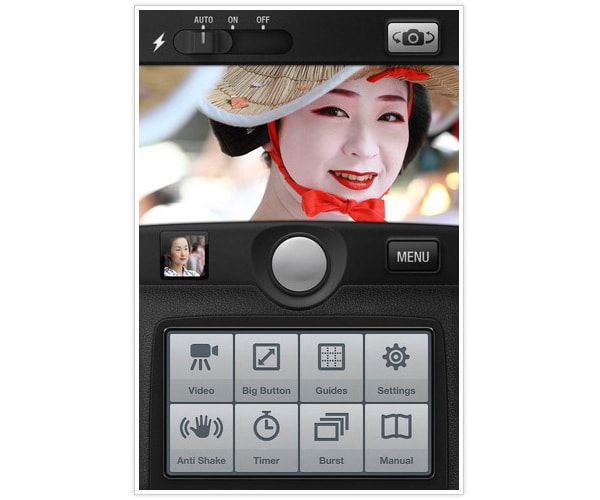 Camera Genius is a super cool photo and imaging app. Although its not Instagram, it is certainly taking iOS users with a storm. The design of Camera Genius is highly suggestive of the use of skeumorphism, designed by Eugene Cheporov of Artua Studio.
Air Dictate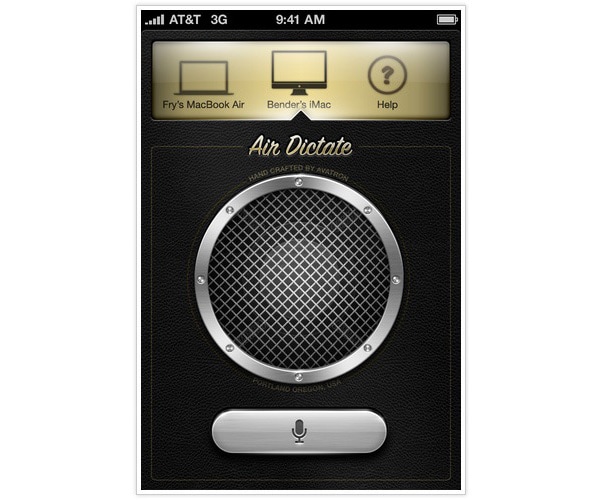 Art dictate is true to its name, allowing for a comfortable voice dictation experience efficiently employing a speech-to-text functionality. This app takes the capabilities of Apple's famous Siri to new heights, making for an overall beautifully designed and user friendly interface.
Jauntly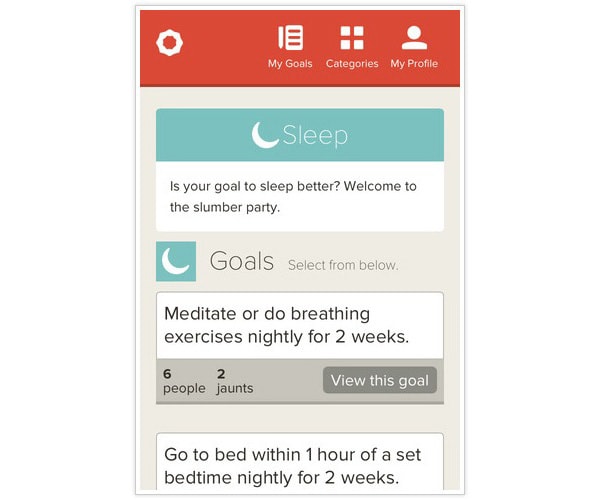 Jauntly is a pretty simple app that facilitates the lives of iPhone users by working around a goal setting method. It helps you keep track of your goals and instigates you to accomplish them, so to speak. We must point out that this app stands out not only on iPhone screens, but on just about every compatible device.
Metheo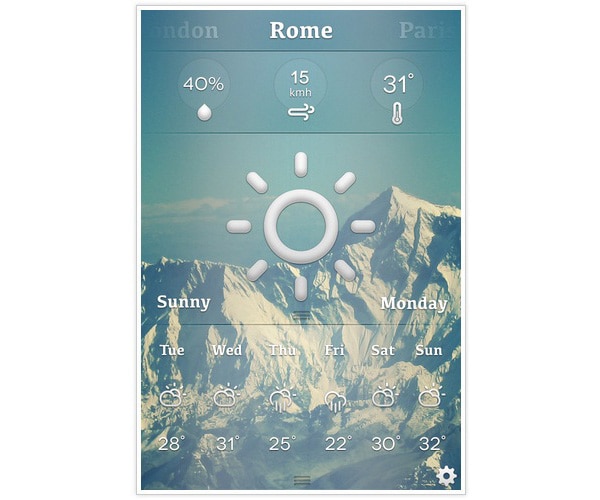 Metheo is another contender in the fast and furious race of weather apps, and it is surely a worthy one. Metheo's neat minimal icons, cooling color theme and overall layout suggest a very light design very pleasing to the eyes, altogether resulting in an exquisite user interface design.
Overlapps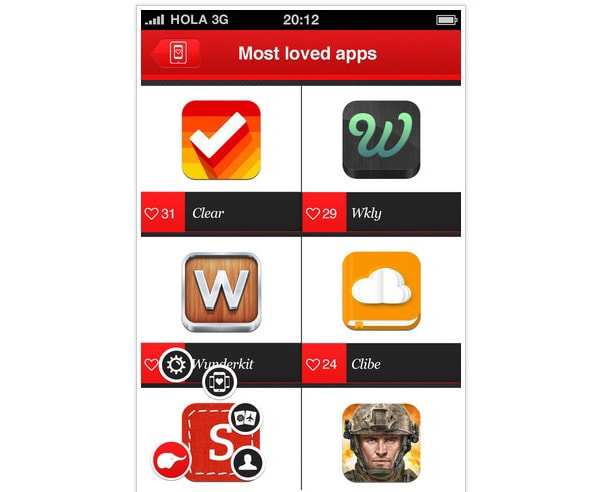 Overlapps is the iPhone and web junkies dream come true. Overlapps allows you navigate through a number of very popular apps that people love and frequent, and essentially, so will you. It boasts a very cool icon based user interface that even those of you who are content enough could not refuse
SNES UI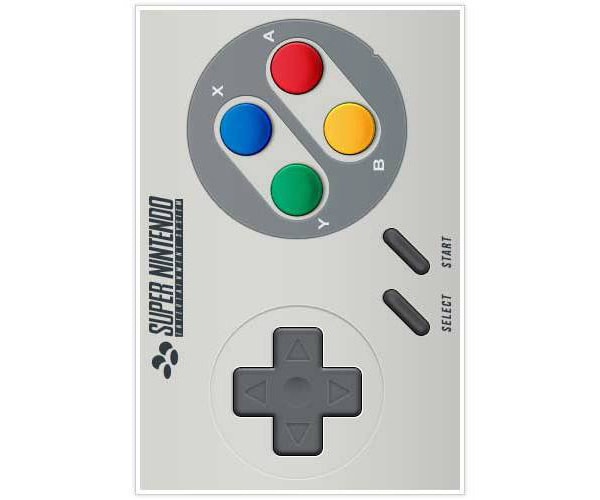 An exquisite tribute to Super Nintendo at the hands of skillful interface designer, Oskar Smith. The app reinvents the original SNES controller with stunning rendering, a nostalgic recreation of our gaming era.
Chaincal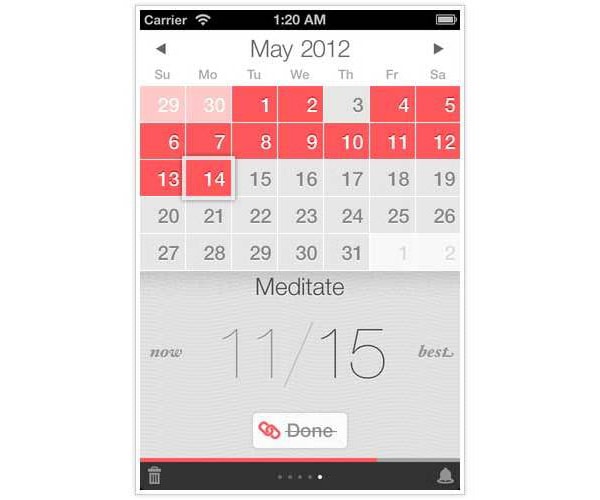 Chaincal is an iPhone app built around the calendar to provide for habit building motivation in iPhone users. Chaincal's clean and minimalistic design allows for smooth navigation through the app as the user goes through accomplishing set goals one day at a time.
Nike Fuel+ App Concept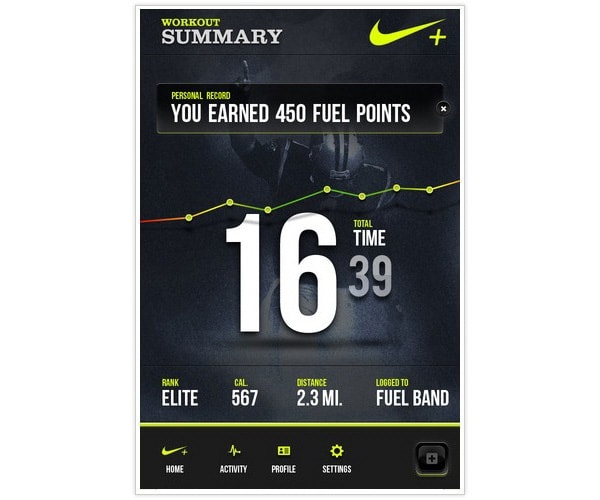 We're well familiar with Nike's collaboration with Apple to make this amazingly productive fitness app for iOS users. The Nike fuel concept is an efficient countdown timer that documents your exercise and workout experience, in the process awarding your physical activity with special Fuel Points to keep you going.
Moodswings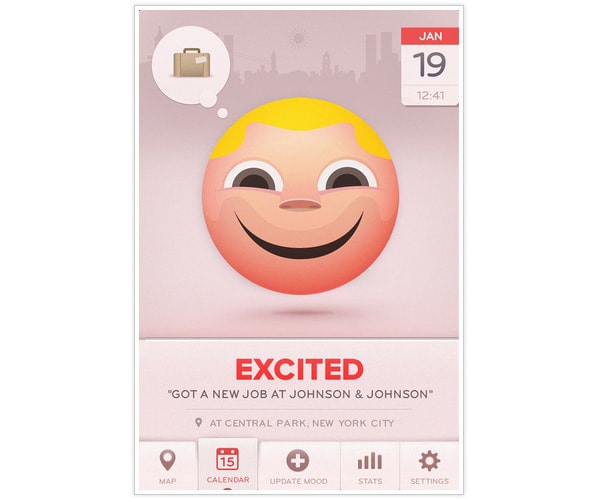 Moodswings, designed by Swedish designer Gustav Schiring, the maestro behind this awesome concept app that interestingly tracks your changing moods throughout your active day. It's got an adorable animation based layout with an amusing sense of humor.
MemoCards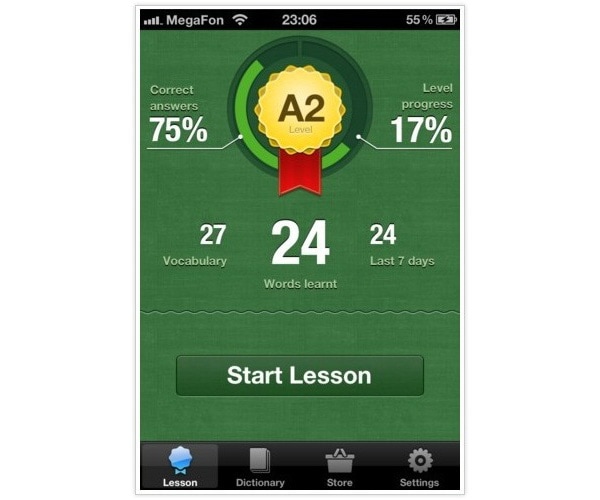 MemoCards is a fun, interactive and enlightening app with its underlying educational theme. The app is fully packed with different topics and a hands on built in dictionary, along with its basic yet attractive theme it will ensure a fun learning experience.
Quote Roller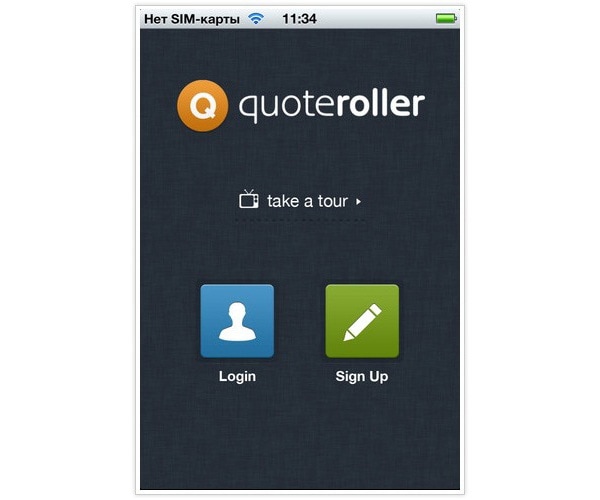 Quote Roller is an app with a pretty simple a minimalistic somewhat modern concept user interface design. The use of shapes and icons further enhance the contemporary look of the app – straight forward with a neat, user friendly interface design.
AirCasette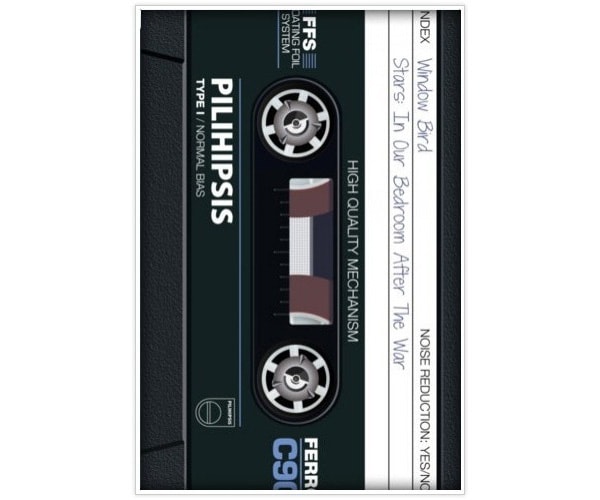 This is a super cool user interface design beaming off heaps of vintage spunk. Although cassette tapes aren't too far faded into history, the amazing implementation of the cassette gives the overall interface design of this musical artist app a stunningly unique look.
Mingle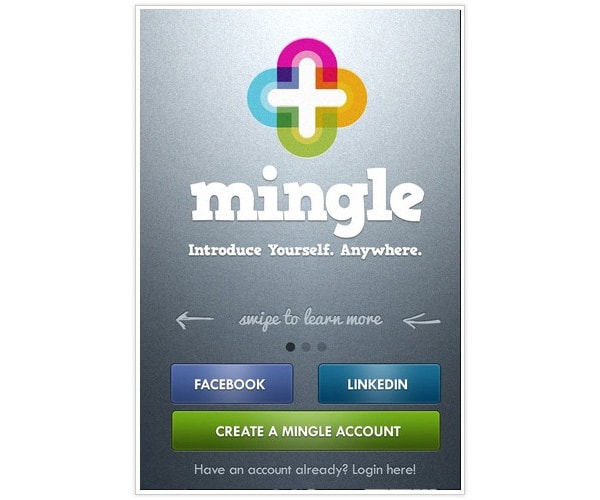 Mingle is a social networking app that allows users to do just that – mingle. It's user interface design, like most networking apps, suggest a clean and well designed space, incorporating characteristic elements such as the logo and basic color scheme. All this paired with the selected background makes for a slick interface design.
Sudoku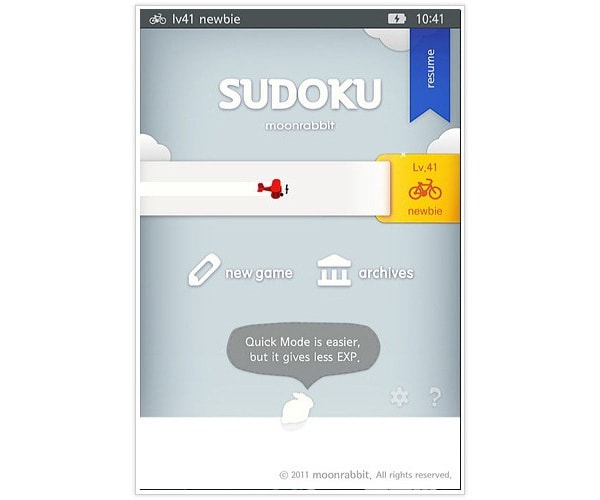 Sudoku is an age old game we are all familiar with, or at least should be. The outbreak of advanced technology allowed for games like Sudoku to set out a new mobile gaming platform stretch, and with this simple and attractive interface design, this app will be the one.
Meernotes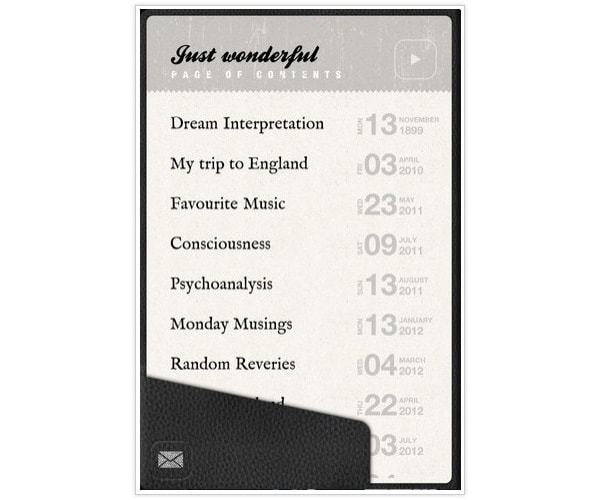 Meernotes is a personal favourite of ours, not only because of its stunning functionality, what with the various interesting available categories under which notes and drafts can be saved, but also because of its well organized and leather bound interface – as though its right out of your pocket (which it usually is).
Ogorod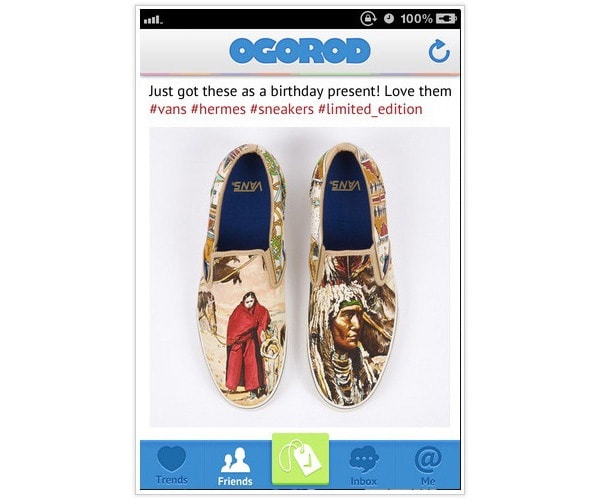 Ogorod is an excellent app for sharing tags and interests with people and the browsing community at large. The user interface design of Ogorod what with its simple image based layout makes for a fun user experience.
TV App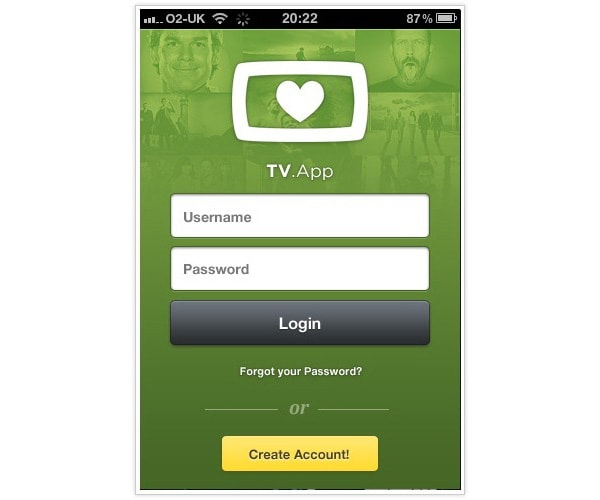 TV App is an app that basically sets out to bring iPhone users all the latest on tv shows, series and their seasons. It allows for an up to date following of TV schedules and plots put together on a simple yet well designed user interface.
WoooBee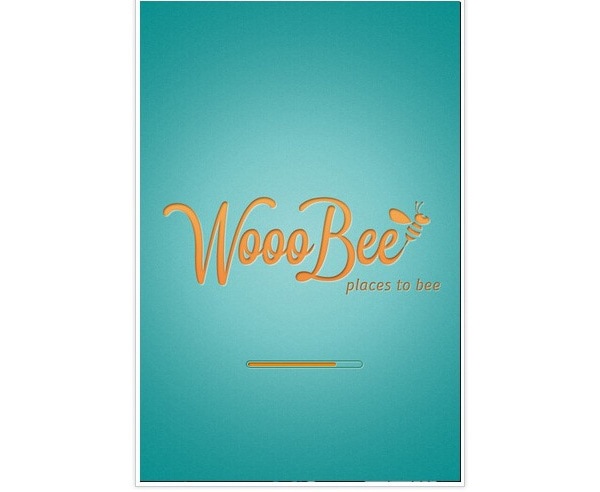 WoooBee is a cute iPhone app interface design serving as a database of places to be. The teal and turquoise color tones along with the ochre bee and logo text make for an attractive and complete interface design.
Probki.tv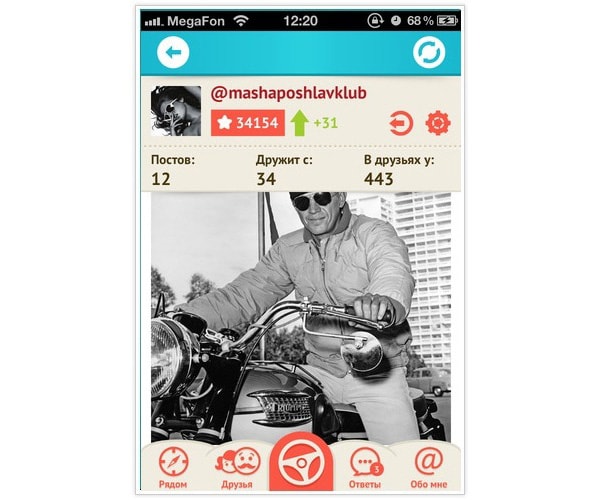 Probki.tv is an icon based themed app with a pinch of spice. The design of the iPhone app's user interface suggest subtle hints of graphic comic elements that add spunk and funk to the overall interface layout in a fairly simplistic manner.
Italian Challenge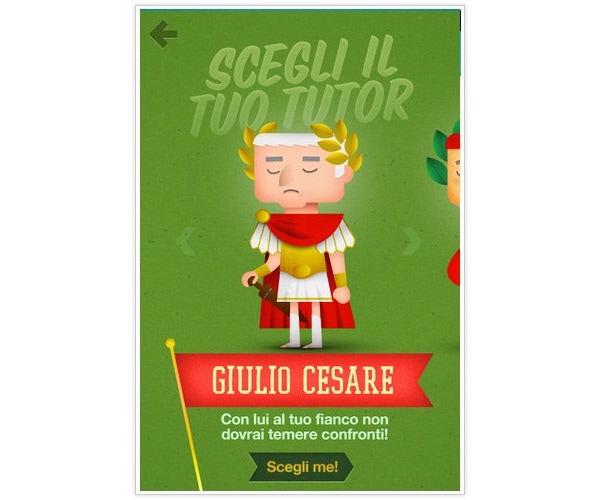 An awesome iPhone game on Italian trivia – the character animation of Caesar gives the layout a neat look.
redpepper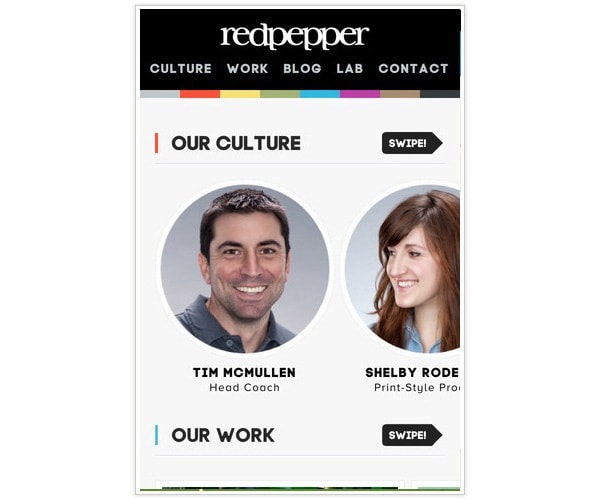 Redpepper's cultural blog iPhone application takes an artsy approach in its user interface design, resulting in a very design active user space.
My Seeen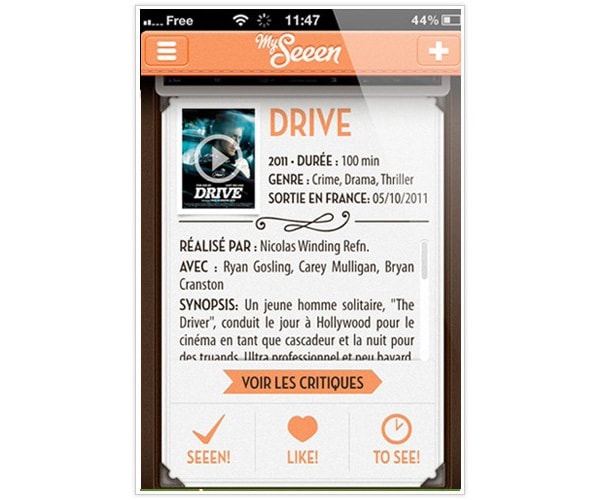 My Seeen. It's clean. It's spiffy. Well built. The colors are great. The user interface of this app speaks personality and character.
Like what you're reading? Subscribe to our top stories.