Evoke an Emotional Response: Using Red as a Design Tool
We all dream in color. Every design concept and sketch comes with some sort of color association. But what do those colors mean? What associations are we making just with that choice alone?
Red has very strong meanings and symbolism and can have additional associations between cultures. Use red to generate and attract attention in photos, backgrounds and even text.
Here we take a look at red – meanings, color pairings and sites that are doing it well.
Shades of Red
Café Rouge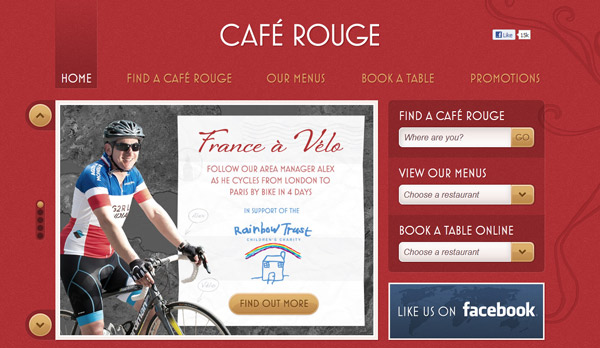 Revolver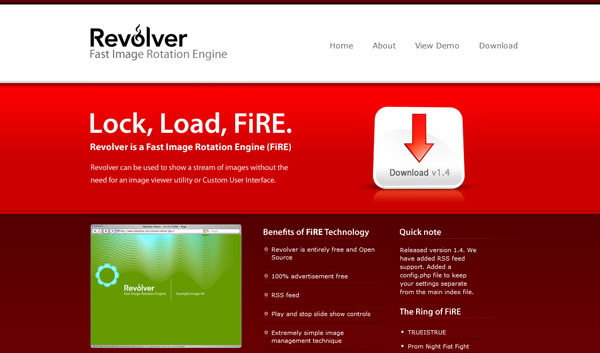 Mr Singh's Sauce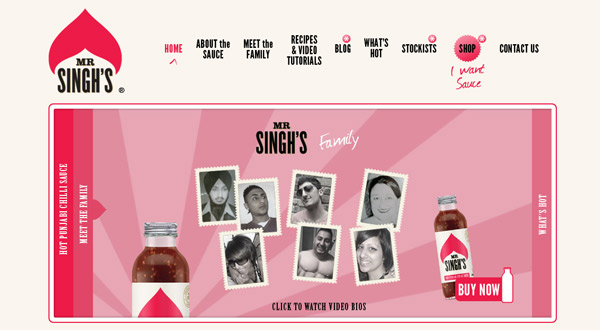 No-Code Email Template Builder
With Postcards Email Builder you can create and edit email templates online without any coding skills! Includes more than 100 components to help you create custom emails templates faster than ever before.
Start Free
Simply red is an intense color. It is the color of fire and blood and has associations that range from energy, love, determination and power to war, danger, rage and wrath. Red is an attention-grabber. It is no mistake that the color is often used for type such as "buy now" or "click here" in design.
Red is enticing as well and is commonly used on websites for restaurants because some studies have concluded it can help stimulate the appetite. The color can cause a person to breathe quicker, speed up his or her metabolism and even raise blood pressure.
The purest shades are most often associated with love, eroticism, danger and life. Stop signs are painted red because of the color's high visibility. Red lips (think of the Snow White fairy tale) are linked to beauty and longing.
Light red: Lighter hues are most linked to more pleasant associations such as joy, passion and love.
Dark red: Darker shades have stronger and more varying meanings such as vigor, rage, courage, malice and leadership.
Pink: When mixed with white to form pink shades, the color takes on a much more feminine meaning – love, friendship and romance.
Reddish-brown: Brownish-reds are associated with the fall and harvest.
Cultural Considerations
In American and Western Europe, reds carry a variety of meanings but that is not the case for some parts of the world. Red can have distinct meanings for certain cultures that are very specific.
In India, for example, it represents purity and is often the color a bride wears on her wedding day. The Chinese associations are also more positive – joy, festivity, wealth and luck.
But in some cultures, the connotations are more negative. In the Middle East, red is strongly tied to danger and evil. The same is true in Japan.
In the concept of chakra in Hinduism and Buddhism, red is also the color that represents the root chakra at the base of the spine. It is the color that is associated with being grounded and trust.
Color Wheel and Pairing
Red is one of three primary colors that make the color wheel. (The others are yellow and blue). Primary colors can't be created by mixing other colors and every other color in the rainbow is created by mixing shades of yellow, blue and red. The wheel further expands to 12 tertiary colors to create many of the most common color schemes.
Using the color wheel, you can create a harmonious (or chaotic) color scheme by pairing and matching shades on the wheel. Create a scheme using three side-by-side colors for an analogous scheme – reddish-orange, red and purple. A complementary scheme pairs red with green (opposites on the wheel), while natural schemes pair red, green and yellow because each color appears in nature.
Seeing Red

When should you use red as a primary element in your site design? Ask yourself a few questions about your content:
Does it spur enthusiasm or interest?
Is it a source of energy or active movement?
Do you want to encourage action or involvement?
Are you trying to promote a sense of protection?
If you answer yes to any of the above, red might be a great choice for the dominant color on your site – as a background, as the main color in a large image or for large text elements.
Famous Brand Associations
Coca-Cola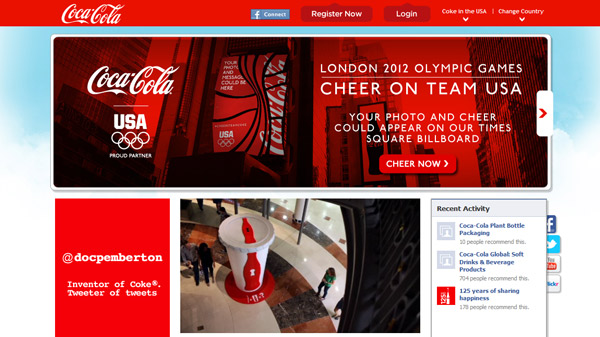 (RED)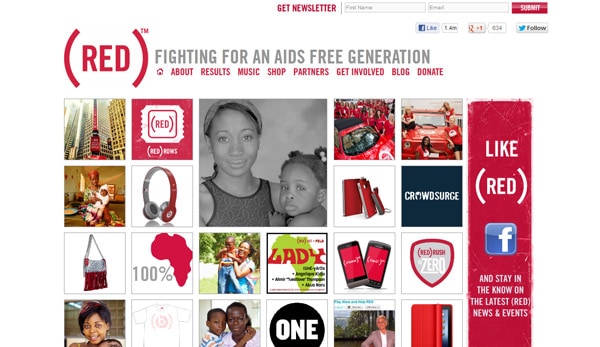 Detroit Red Wings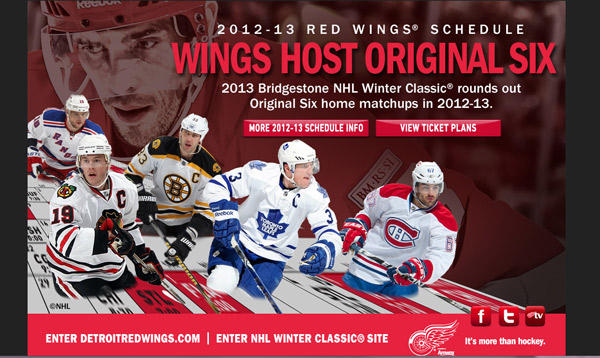 Red is the color used by many famous brands around the globe. It is also one of the most commonly used colors for sports teams.
Brands that use red of part of their identity include Coca-Cola, Red Bull, American Red Cross, (RED) and (Product) RED, and as a symbol of AIDS awareness. Professional sports teams that use red as a primary color include the Chicago Bulls (NBA), Detroit Red Wings (NHL) and Boston Red Sox (MLB). Red is also used with blue to identify members of Team USA (as well as others) in the Olympics and at other world sporting events.
Doing it Well
Because of its versatility, red can be used in an almost uncountable number of ways. Here are a few sites that are each using it in a different, yet effective way.
Levilive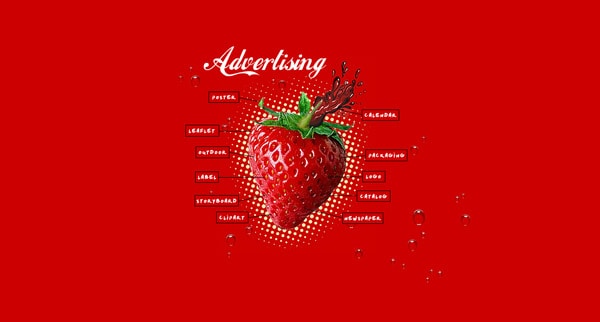 Dominance: This site is enticing. The red is evokes your curiosity and encourages you to click the links and venture into the site.
taami berry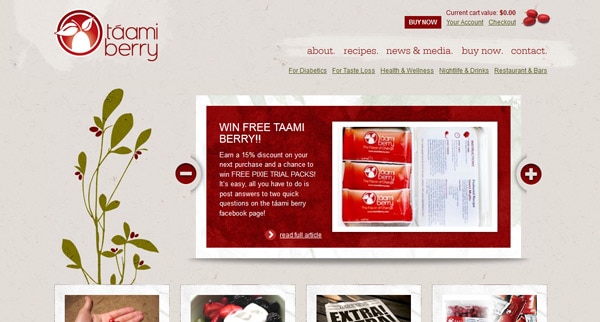 Nature and harmony: The red navigational tools and background for images pair nicely with green, nature images to create a sense of ease, balance and harmony.
Leonardo DiCaprio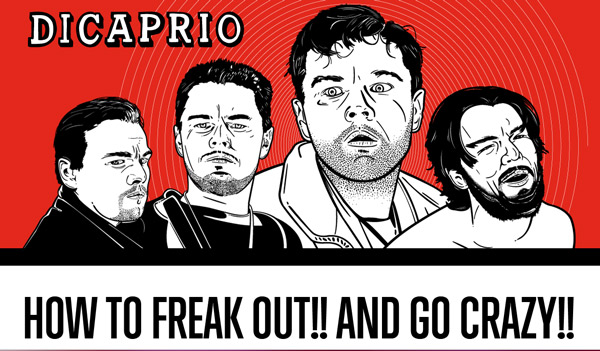 Unease and anger: The words, color and images all come together to make you very uneasy with looking at The Many Faces of Leonardo DiCaprio. The red background really emphasizes the tension the site is trying to create. Think how different you might feel about this site, if the background were blue or green.
Like what you're reading? Subscribe to our top stories.