14 Bad Ad Policies That Will Get You Blacklisted in Chrome
Google's web browser, Chrome, now blocks ads by default. Why would Google block ads? Well, taking into account that more people are becoming increasingly aware of ad-blocking options, it was only a matter of time until Google had to do something about it.
69% of people surveyed said that they were motivated to install ad blockers by annoying or intrusive ads.
It started with Better Ads, a set of standards published by an industry group called the Coalition for Better Ads, of which Google is a member. The working group established a set of principles, aimed at helping publishers design better ad experiences for users and, subsequently, better ad policies. The policies are based on a research paper on human behavior and establish ad experiences that fall beneath acceptable consumer acceptability.
Here is the list of ad experiences that will get your website blacklisted in Chrome for desktops:
Pop-up Ads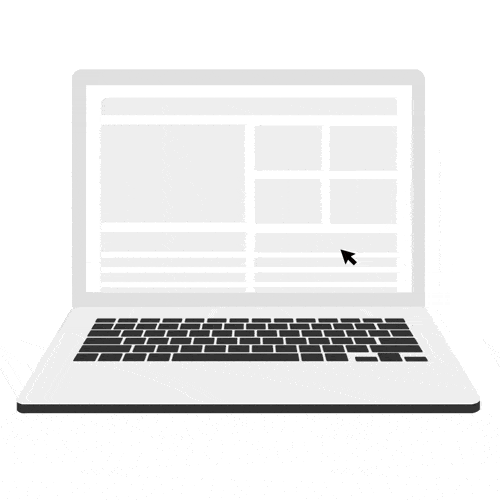 One of the most annoying types of ads, pop-ups block content either entirely or partially and require user action to be closed. Usually, the close button is disguised, and users end up landing on the add page.
No-Code Email Template Builder
With Postcards you can create and edit email templates online without any coding skills! Includes more than 100 components to help you create custom emails templates faster than ever before.
Try Free
Other Products
Auto-Play Video Ads with Sound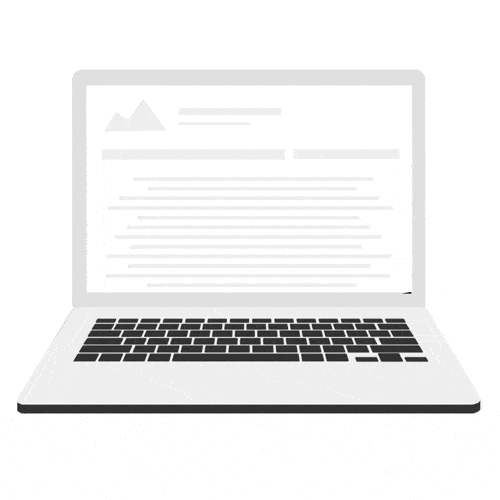 This type of ad will get you on bad terms with your boss, wake up your baby or simply ruin your Mozart experience that runs in the background. It's frequently used to display random unsolicited financial advice, the latest MMORPG, or as a method to deliver content to users. And this is wrong. It should be noted that quick-to-play ads are still acceptable.
 Prestitial Ads with Countdown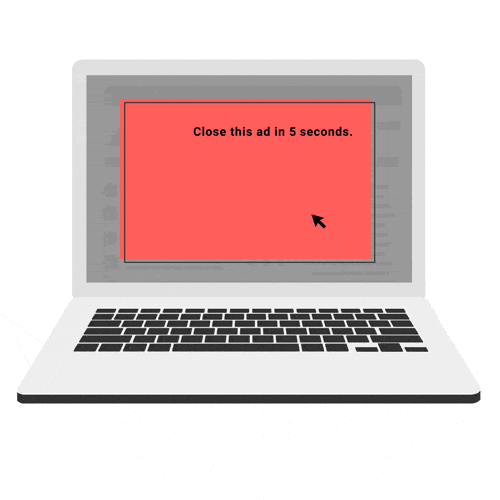 In my opinion, these types of ads are a blatant middle finger to your visitors. It degrades the value of content, by ruining the interaction between users and content. I mean, if you place an ad between me and your article, why should I read your article?
Large Sticky Ads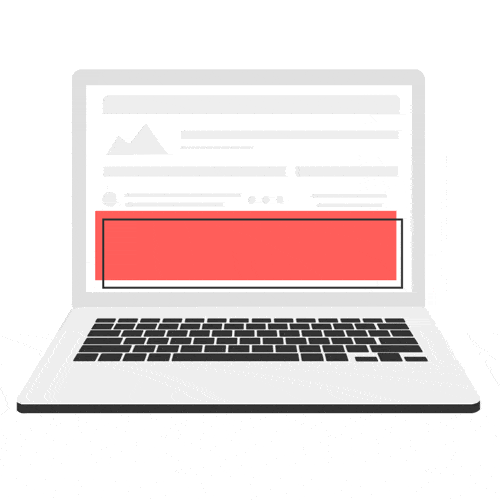 Sticky menus are great. Sticky ads are not. Displayed at the bottom of the page, this type of ads block content and requires a lot of effort from users to dismiss them.
The list continues with lousy ad experiences on mobile:
 Pop-up Ads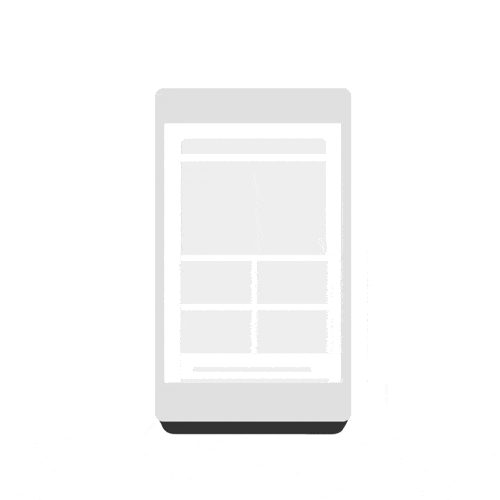 The king of the bad ad behavior is also present in the mobile blacklist. Pop-ups that require interaction are bad.
Auto-Play Video Ads with Sound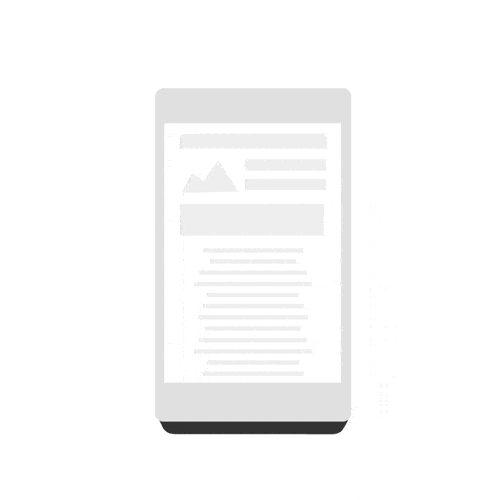 In addition to being a catalyst for bad user experiences, this type of ad eats your precious mobile data, discharges your battery and pauses your music.
Postitial Ads with Countdown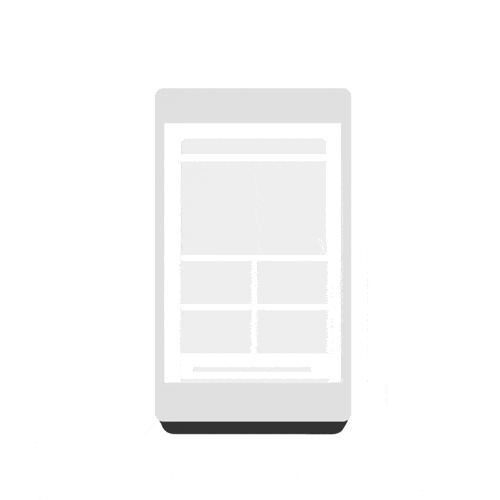 Preventing interactions with countdowns is terrible, both on mobile and on the desktop. It's common sense. You don't need Google to tell you that.
Prestitial Ads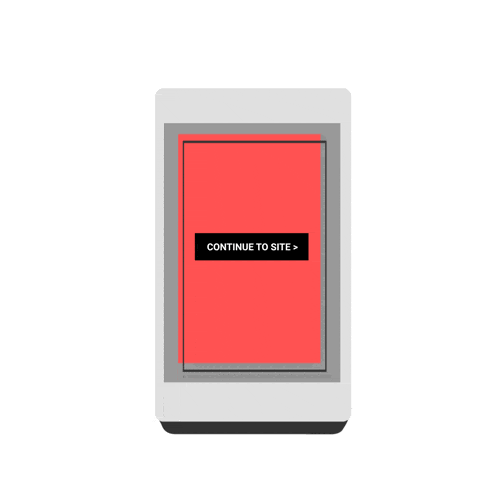 You'll never find a design principle that would encourage this type of UI block. You are basically adding a layer of distrust between you and the user. We are on your website for content.
Flashing Animated Ads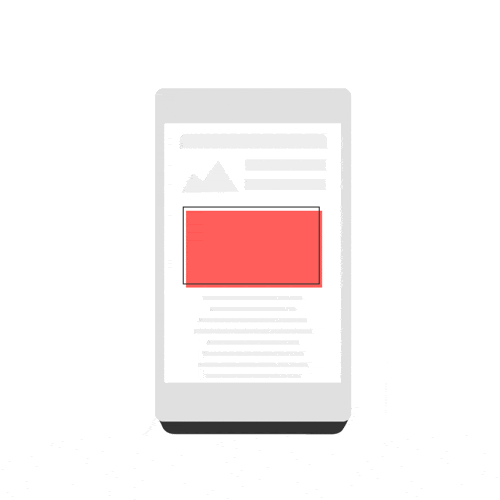 Flashing animated ads are the reason ad-blockers exist. The earliest monetization strategy is finally about to get shelved. The web is no longer the wild wild west. The ad rush is long gone.
Large Sticky Ads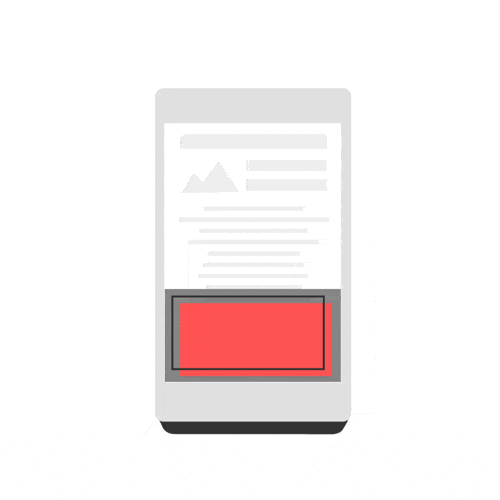 Unlike desktop experiences, where sticky ads are horrendous, on mobile screens, it's more natural to close this ad with a thumb movement. Well, as long as there is a close button. Don't use them.
Ad Density Higher Than 30% on Mobile Screens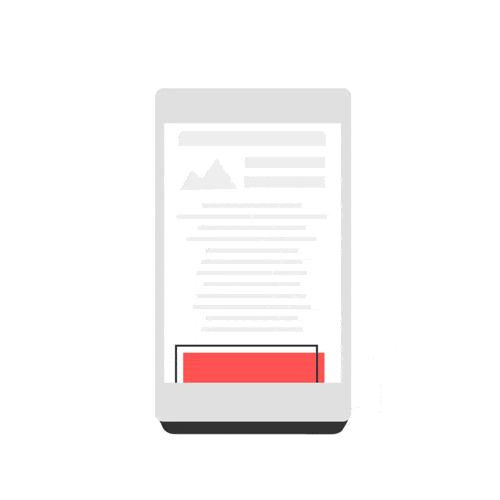 If ads are covering more than 30 percent of the screen, you will find yourself on Chrome's blacklist. Overcrowding content with text, image or video ads is bad.
Full-Screen Scrollover Ads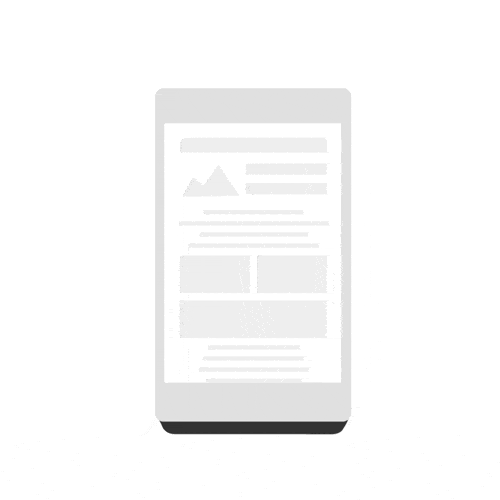 If you are using this type of ad, then you'll be happy to know that I ad-block your website. And if a single user is not enough to bring sense to your ad strategy, then Chrome will teach you a lesson.
How Will Chrome's Ad-Blocker Work?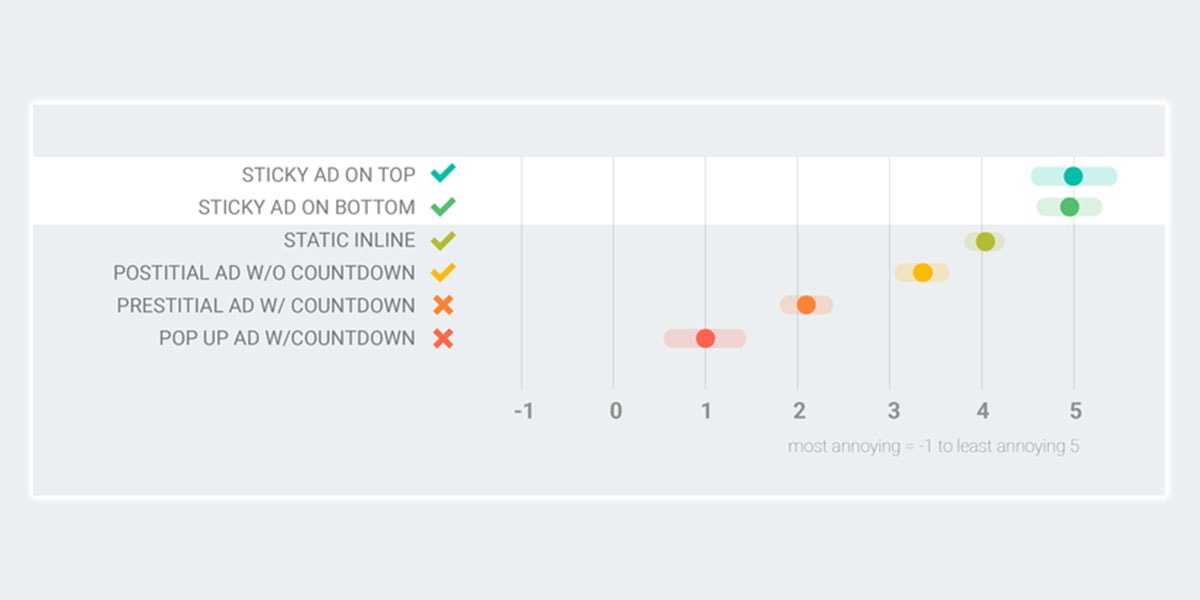 Google will evaluate sites for compliance with the above standards. Any sites that don't comply will be informed via API. If offending ads aren't taken down after 30 days, Chrome will block all ads. Yep, compliant ads will also get blocked. So, leaving Chrome to take care of your user's experience won't do the trick. Furthermore, Chrome will also notify users that it's blocking ads.
Ads Are Not Evil
Ads are not evil. Obtrusive ads are. I've always tried to keep my browsers away from ad-blocking. I know that a lot of publishers are making a living from ads, and I know that servers don't pay for themselves. Instead, I chose to block sites with irresponsible ad policies. And now Google will make this task easier.
Google's latest move will hurt some publishers. However, complying with the outlined principles will prove to be beneficial for the web. One thing bothers me. Who watches the watchmen? Who knows what else will Chrome block in the future.
Like what you're reading? Subscribe to our top stories.