Startup 4 Just Got a Whole Lot Better!
This week there's big news for Startup 4 users: an update with a ton of awesome new features! We've been working really hard on this, and after four long months, it's ready for you to try out.
The online editor is now more powerful, and there's lots more you can do with it.
What's New in Startup 4.3?
Adding different UI elements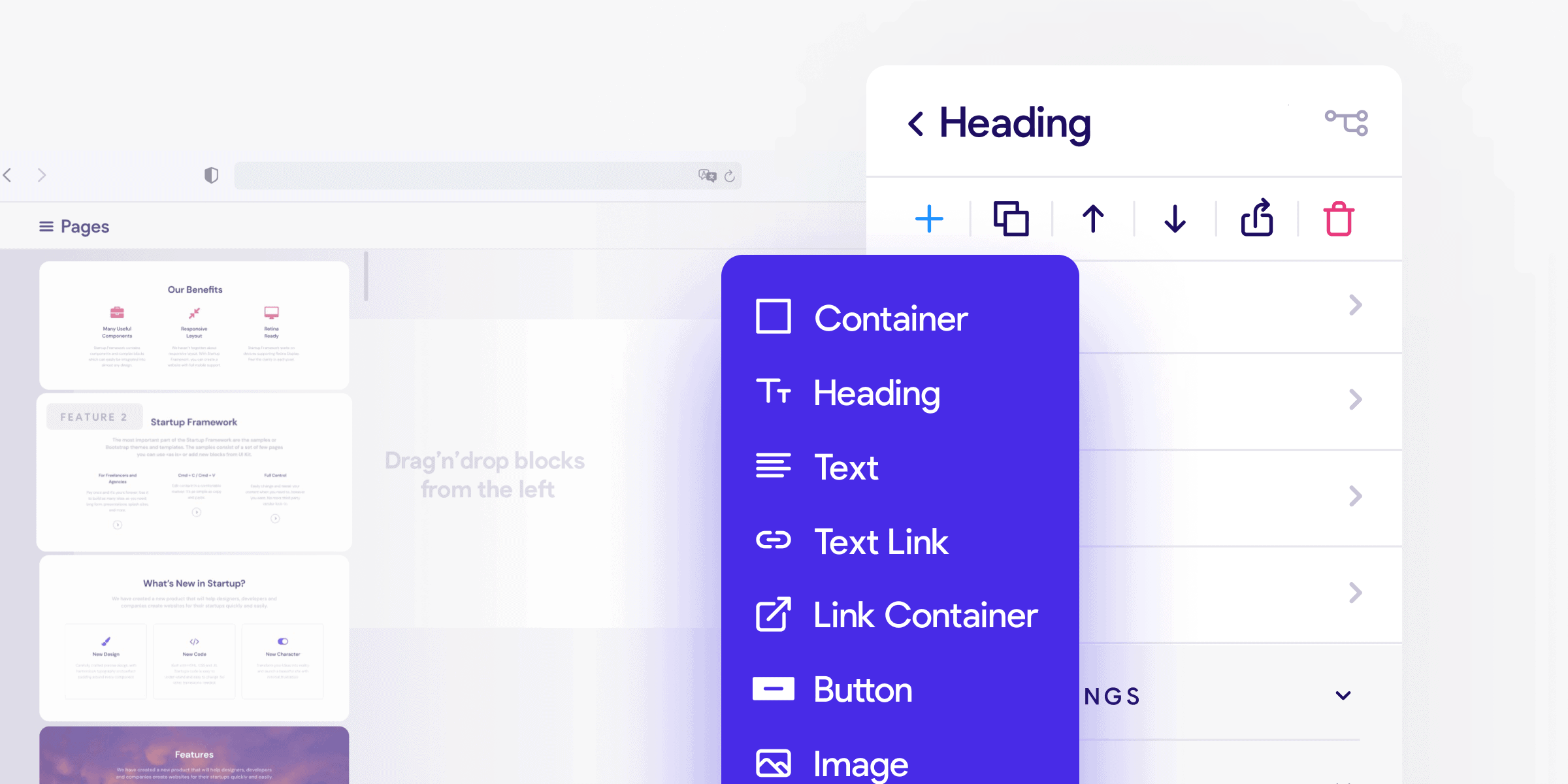 Now, you can add new, predefined elements into your pre-designed blocks, saving you time and giving you more customisation.
Cloning and removing elements
If you want to recreate an element, now you don't need to start again from scratch. You can simply hit 'clone', et voila! You've got a perfect copy ready to go. You can even clone whole groups of elements, like a form, or if you're not happy with them, you can remove the elements entirely.
Moving elements up and down
It's now easier to move elements up and down the page. You can select them in groups and move them all at once.
Organising elements into hierarchies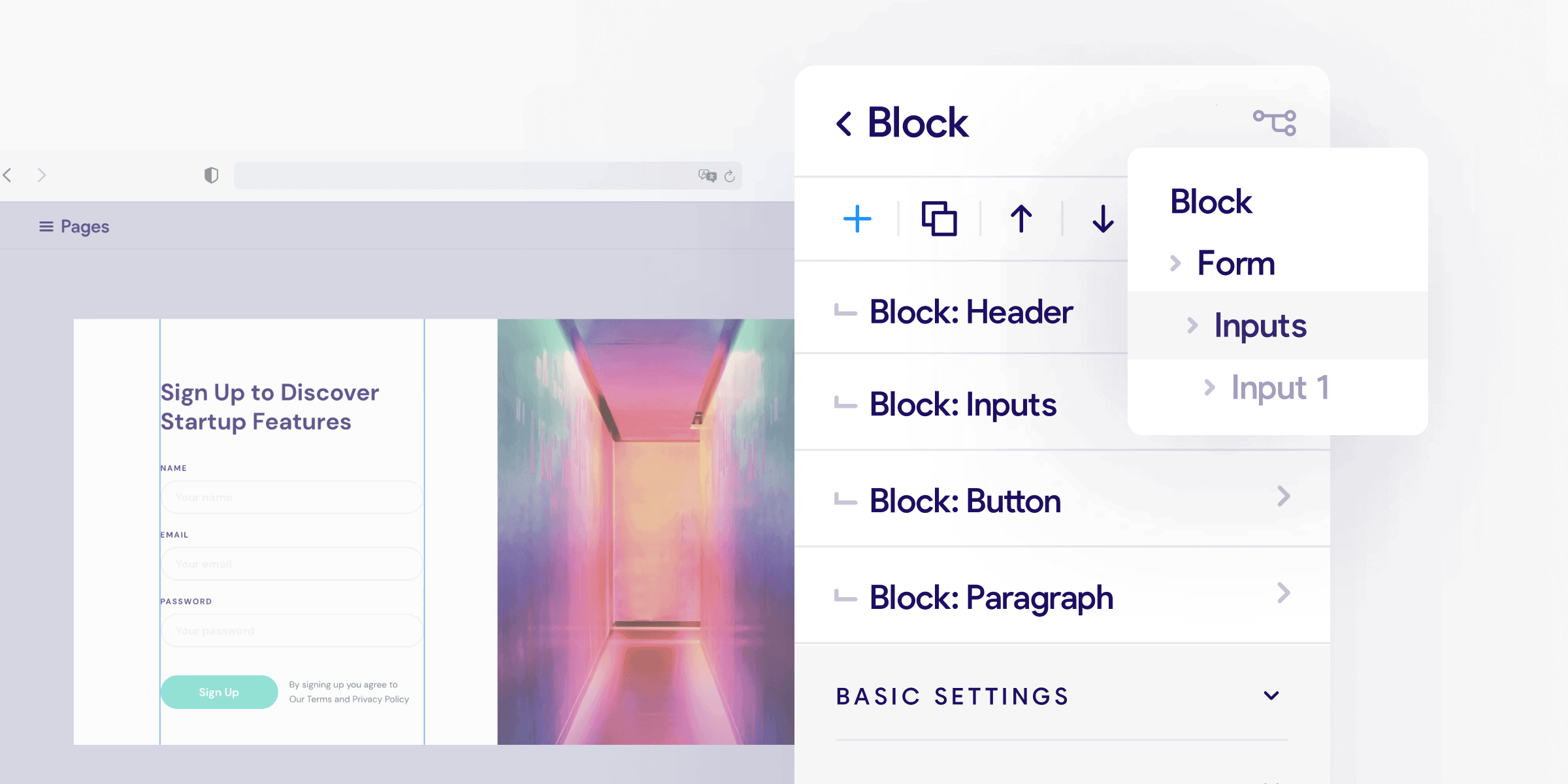 Different changes to elements are now organised into hierarchies, or 'trees', so you'll see the most important ones up top.
Editing all element options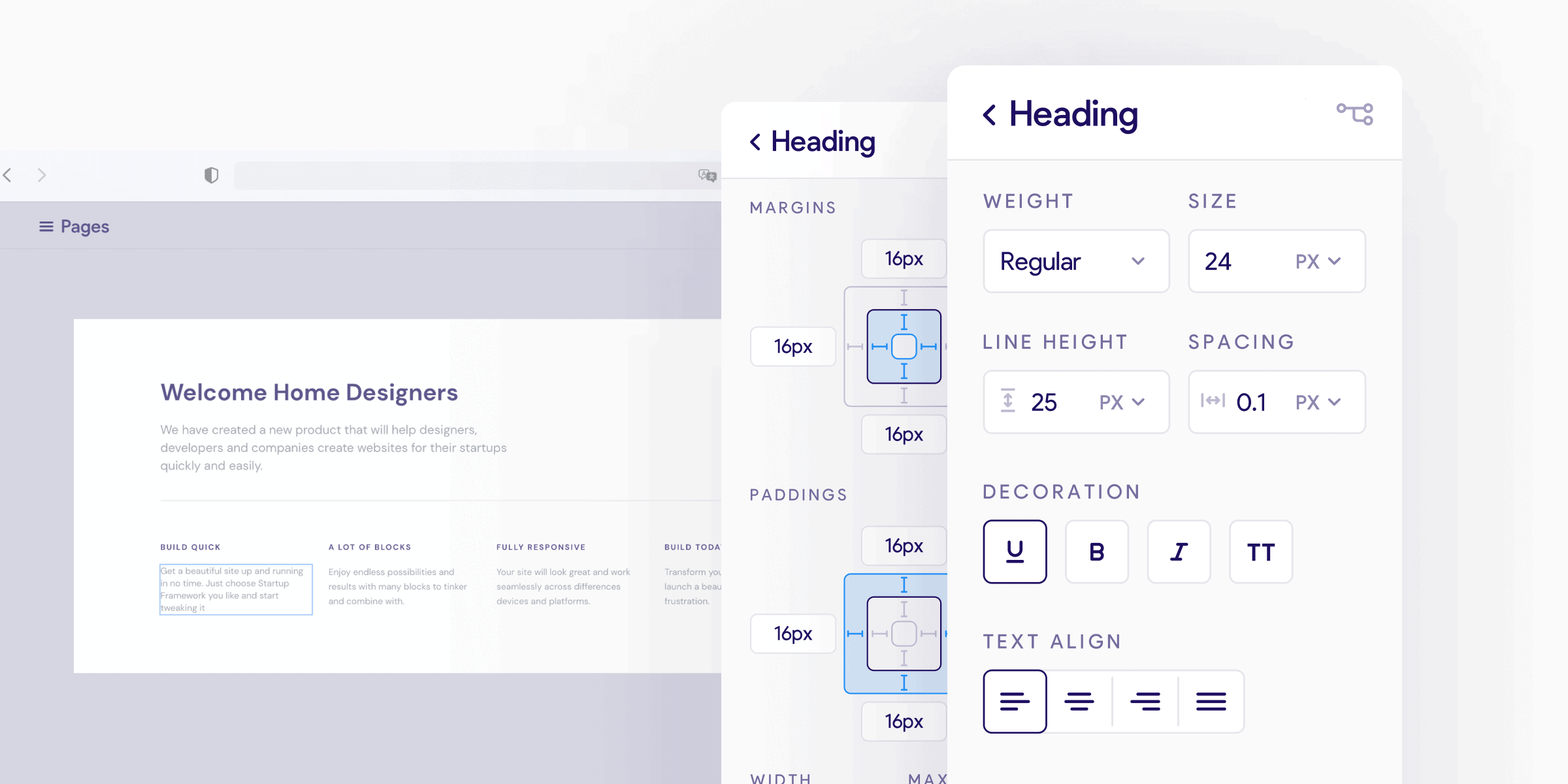 There are now many more ways you can make each element your own. Depending on the element, that might be:
Text
HTML tag
Links
Background colors
Margins and paddings
Height and width, and limits for height and width
Font styling (like size, alignment, colors)
Button colors and links
Borders around elements
Rounding corners
Settings for fields in forms (like whether it's required, any pre-selected values)
Animation settings (like type and response delays)
There are also new ways to change how the element displays, so you can use the full capabilities of Bootstrap — like creating a multi-column layout with several blocks of different widths in one line, aligning elements vertically or horizontally, sorting them in different ways, making them more transparent or hiding them entirely.
Startup 4 is perfect for coding gurus and newbies alike…
If you're an advanced developer, you can now edit any class or element attribute however you need to. And if you're not, you can still create blocks from scratch without coding at all!
A short video demonstration
Sound good? There's more where this came from!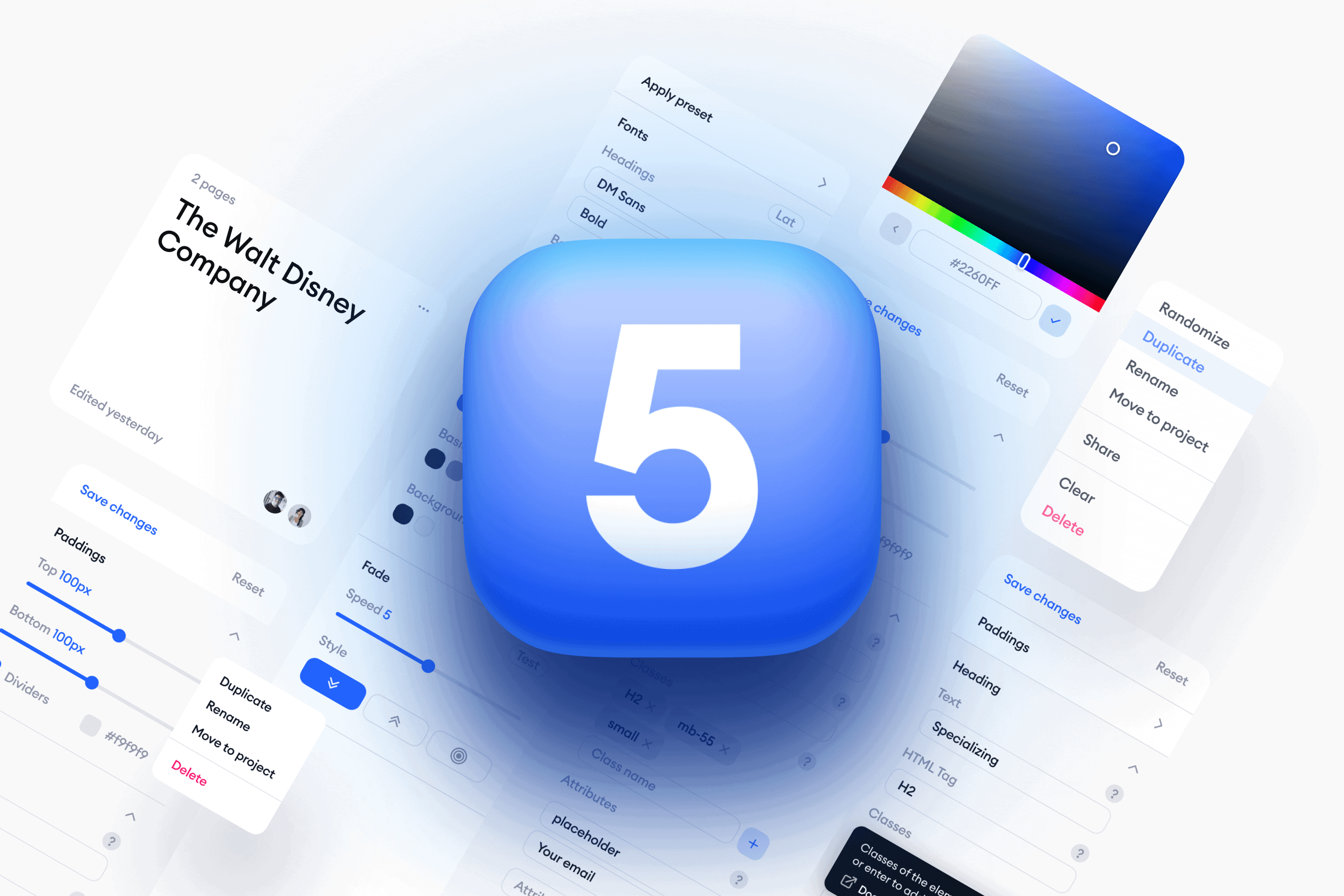 Next up is another major update: Startup 5. It'll come with Bootstrap 5 and a redesign of the app to make it more user-friendly, and we're refreshing the design of all the blocks too.
❤, Designmodo Team
Follow us on Twitter, Facebook, YouTube, and Dribbble.
Like what you're reading? Subscribe to our top stories.