Emailvalidation.io – Has Everything You Need in Email Checker Software
Everyone who's ever sent an email knows the power of having a good list. An email validation service can help ensure that you are maximizing the potential of your email list by checking and verifying email addresses before you send.
This can help you improve communication with subscribers and remove all those bad email addresses from your lists.
Here, we're going to look at Emailvalidation.io, a tool that can help you ensure your lists and sends are clean.
What is Emailvalidation.io?
Emailvalidation.io is a free and easy-to-use email checker software that allows you to validate addresses. The software is made by a trusted API company that is also known for tools such as CurrentcyAPI, IPbase, and NumlookupAPI.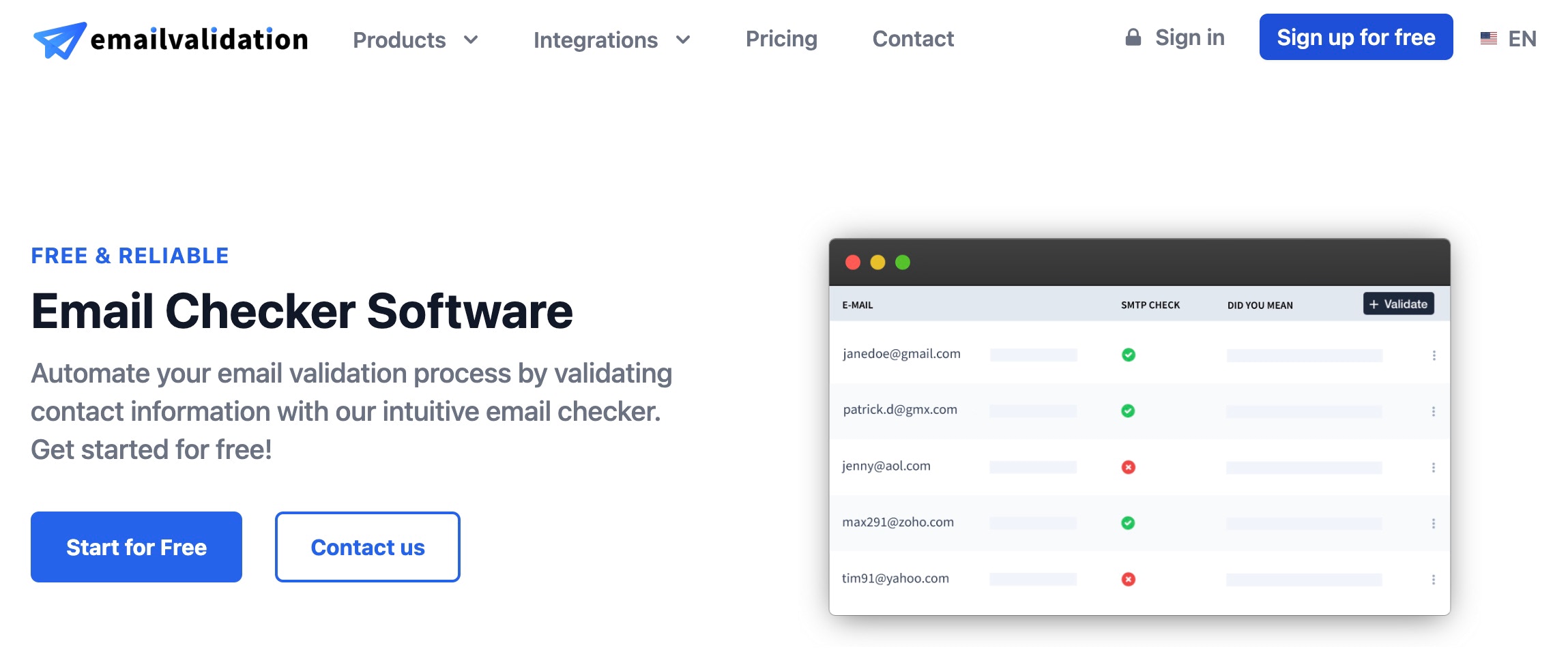 What's great about Emailvalidation.io is that it is both intuitive and accurate, offering the ability to verify emails in real-time or with batch verifications. That means that whether you need to test one email address or upload a spreadsheet containing thousands of emails, the same tool can handle it all.
Users can try Emailvalidation.io for free with up to 100 requests per month, and no credit card is required. Plus Emailvalidation.io has competitive plans for every other use case, from small businesses to enterprise-level accounts.
Why Should You Use an Email Validation Service?
If you aren't familiar with email validation services, now is the time to education yourself.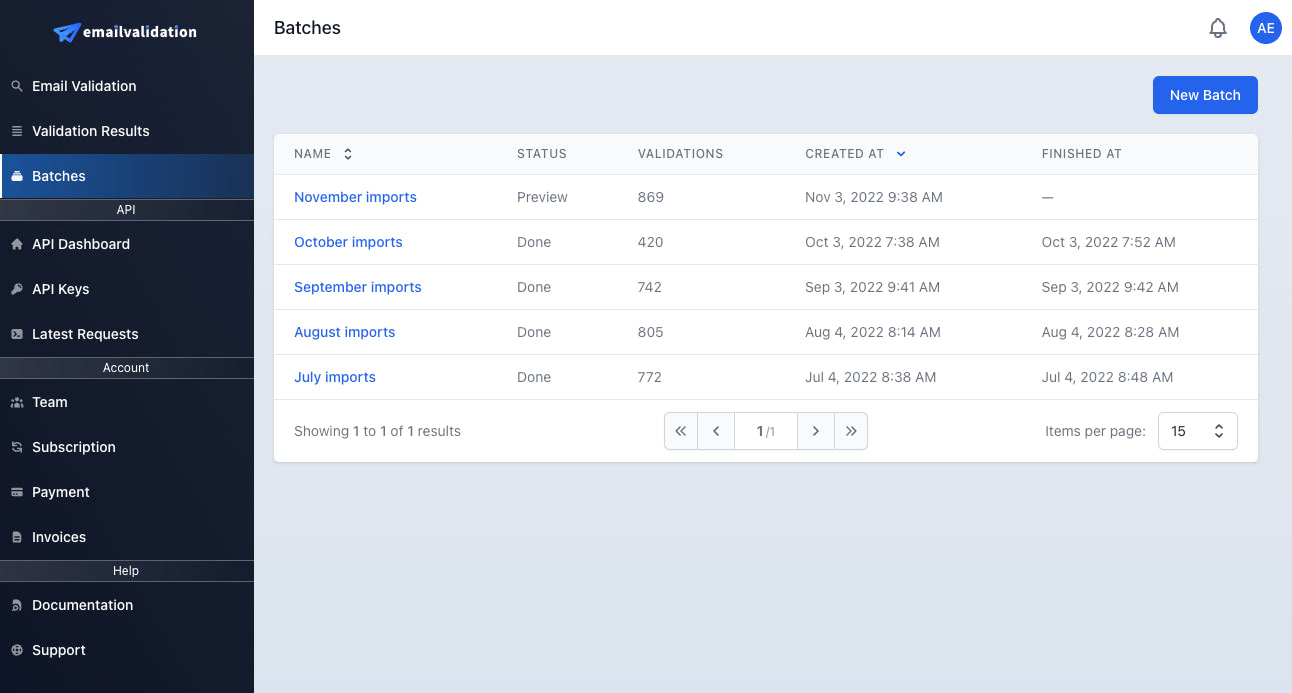 The main reasons to use an email validation tool include:
Reduce the number of email bounces in search send
Save money on email tools by not having a list of bad addresses
Show better, more accurate campaign results
An email validation tool will check the four parts of each email address to ensure validity.
Recipient name
Address includes @
Domain name
Top level domain
When all of these things come together, it is more likely that you have a valid, and usable, email address to send to.
Key Features of Emailvalidation.io
Emailvalidation.io is one of the most accurate tools you can find with 99% accuracy, it's GDPR compliant, and comes with premium support. These are three key features to look for in any email validation service provider.
Validation protocols include SMTP verification, email verification API, feature completeness, real-time results, and a scalable and secure interface that is compatible with any other tools you use.
The integration is 100% flexible with a REST API or third-party option through tools such as Zapier.
Enterprise level clients have access to other custom integrations as well; just contact the company to learn more. Enterprise-level customers also have access to personal onboarding and support to ensure that you are getting the most out of the software.
Emailvalidation.io also has super competitive pricing and plans for companies of every size, including a free plan for hobbyists. Paid plans are based on overall usage and include great syntax and typo checking plus HTTPS encryption, and the ability to send concurrent requests. You can see all of the plan options here and there are discounted options for yearly billing.
Perfect for Personal Site or Enterprise Accounts
Emailvalidation.io is a single tool for any email validation task and it is designed to scale as your company or email list grows, so you never have to look elsewhere for email validation software.
You can see instant results for email checks and even upload bulk lists from a spreadsheet to help improve deliverability and overall campaign performance. The REST API is flexible and gives you full control of software integration.
Plans are made for scaling so that you can change as needed and Emailvalidation.io can help you create a custom or enterprise-level option if you need it.
Learn More
If you are regularly sending emails, Emailvalidation.io is a must-try tool. Some of the world's top brands, including Heineken and Coca-Cola, are already on board.
Visit emailvalidation.io to see how it works and even validate an email address for yourself.