Figma Updated with Support for Pages
The UI design tool ecosystem is quite agglomerated. The heavyweights, Sketch and Affinity Designer, are facing some stiff competition from challengers such as Adobe XD and Figma. The latter appeared on my radar when I was surfing Quora.
In case if you didn't get your hands on Figma yet, then you should know that it's a platform agnostic UI tool designed with real-time collaboration in mind.
Figma, the Online UI Tool
Oh no, not another laggy online tool that promises to do everything, but fails to meet the expectations. Well, that's not the case. The app is fast, lightweight and won't crash your browser. Here is an excellent post on how the developers behind the tool managed to build a snappy app that has the natural feeling of a standalone application. Of course, if you throw in big files, for example, 60+ MB files, you may experience some hiccups, but nothing too serious.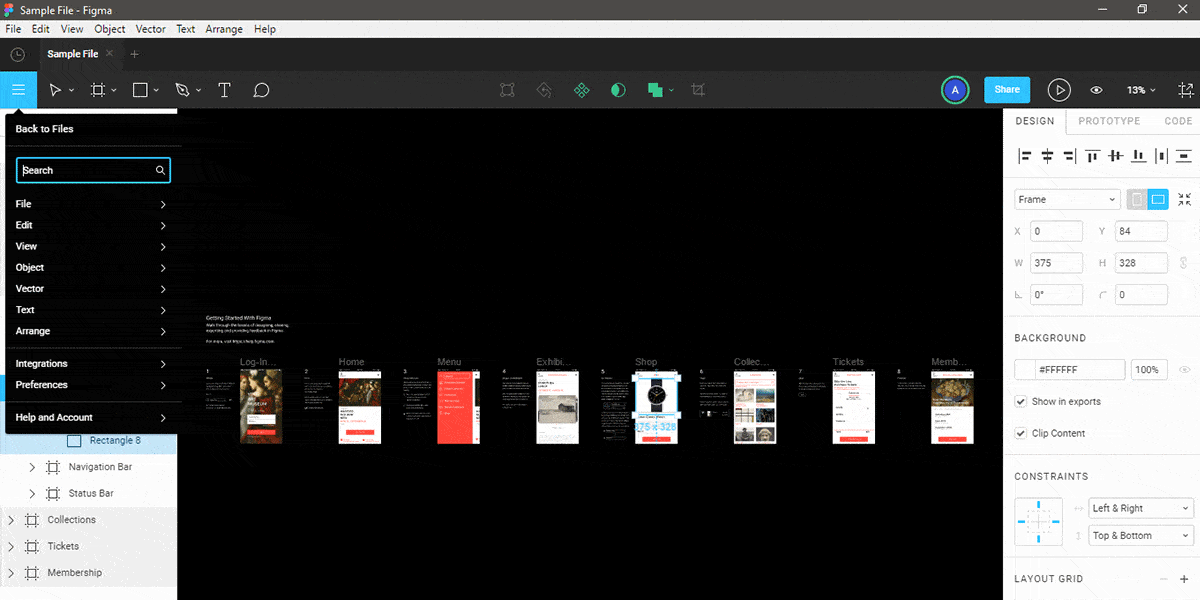 You can even get that app feeling by downloading the Figma app for your Windows, OSX or Linux station. While it's a dedicated browser for the app, you'll benefit from increased support for keyboard shortcuts. Of course, the main disadvantages of an always online tool is applicable here, too. No internet connection, time for a time-out.
Figma for Teams
On the other hand, being a web-based app, Figma has a lot of benefits for team workflows. Let's put it this way, if you prefer Google Docs in the cloud instead of Microsoft Office on your device, then the tool will feel like a natural choice. Especially if you work with a big team. Because files are available online, any team members can work together on designs. Versioning adds a safety net so that no one will ruin your design. (Well, unless your Creative Director is messing around. We all know that creative directors are allowed to do whatever they want.)
No-Code Email Template Builder
With Postcards you can create and edit email templates online without any coding skills! Includes more than 100 components to help you create custom emails templates faster than ever before.
Try Free
Other Products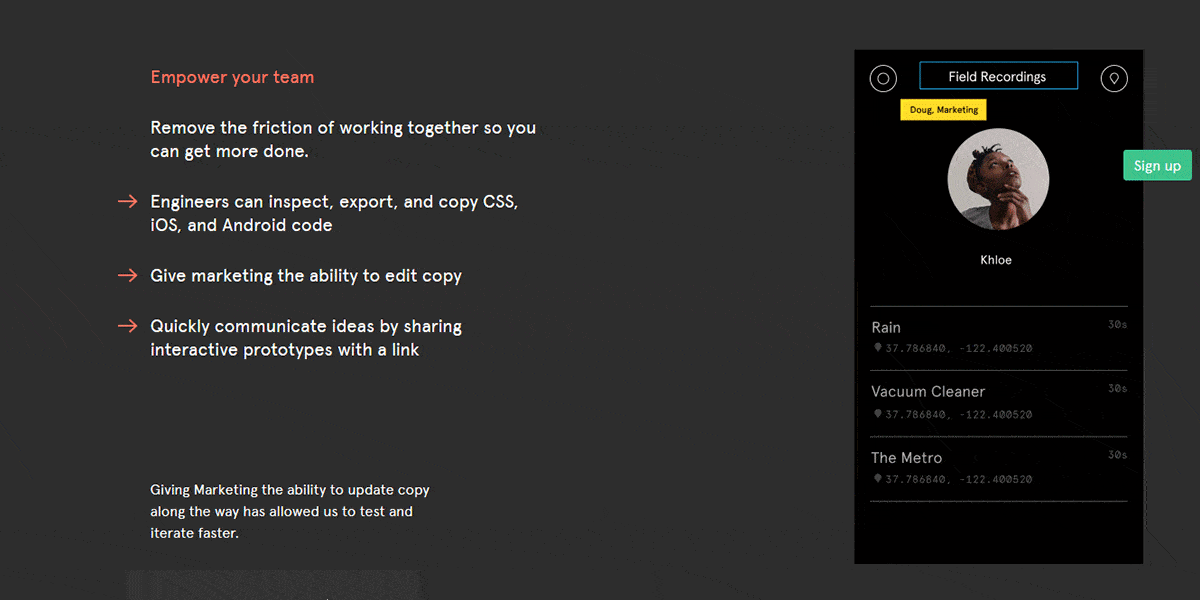 Figma is not only a helpful UI tool. It also features some fantastic goodies such as grids and constraints, vector networks, shareable components and more. It's a tool worth exploring. Without a doubt, many designers could even use the tool to replace their default apps.
Figma Pages. Finally!
Figma now supports pages. The option is available on the left-hand panel of the workspace. From there you can add, switch or delete pages. Sketch fans will be glad to know that they can import Sketch pages to Figma. Have a look at this blog post, and see how Larry Weinberg sees various use case scenarios for this new feature.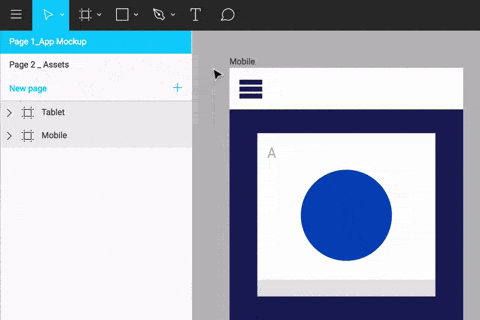 To summarize, you could use this new feature to:
Keep your work stages separately
Design for multiple platforms
Categorize elements in separate pages
Create multiple prototypes
And much more
Should You Use Figma?
With this update, Figma proved that it's in touch with users. It demonstrates that it can both adapt to its users' demands and innovate at the same time. Will Figma become my default tool? Not yet. Call me old-fashioned, but I am still not sold on the subscription-based model. With Sketch, I still get an install file, that's mine forever. And I don't like my files to be out of my reach. Yes, I know the app has an amazing uptime, but what happens when "someone" cuts the lights? Where will my files go? And what if I need my data when I am offline? What about plugins?

Of course, this doesn't mean that you shouldn't use Figma. Maybe, for your use cases, Figma is great. Perhaps it's features outweigh the minuses. I know a lot of designers and team managers who love Figma.
So, try it out, and see what happens. If you are comfortable paying for multiple tools, then you should add Figma to your toolset. You won't regret it. And your creative director will be thrilled. (Trust me! I am married to a creative director.)
Like what you're reading? Subscribe to our top stories.