Vivaldi Reinvents Browser History
Vivaldi, the non-conformist browser, got upgraded to version 1.18. And if you are expecting typical release notes, then you are in for a surprise, especially if you like to keep things in control.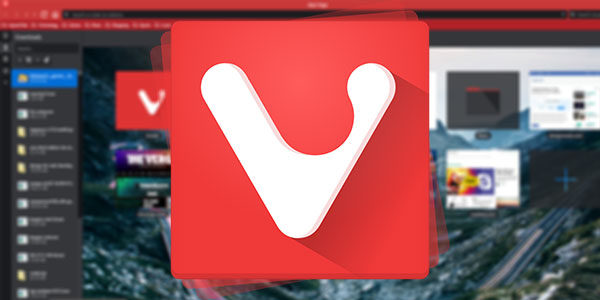 My typical browsing habits may seem weird. I keep Nightly open for geeky stuff, Opera for casual browsing, Opera Neon for showing off and Vivaldi for reading news, articles, blog posts, etc. It helps me remain organized and focused on tasks. Nothing is more disturbing than running in a tab with that delicious carrot cake with pineapple cream cheese frosting recipe when trying to get some serious work done. You won't find any kind of distraction in my Nightly install. Of course, I could use the same browser with separate windows, but it's not as productive in my case. But with Vivaldi's new release, my entire philosophy on productivity is in peril.
Browsing Your Browsing History Like a Boss
If you keep many tabs open in your browser, cycling between news and documentation, with occasional (yeah sure) peeks on Facebook and Pinterest, constantly shifting from work mode to let's-take-a-break mode, then Vivaldi will become your favorite browser.
In an unprecedented move for a browser, the Vivaldi team implemented an exhaustive history metrics module. The bland list of visited sites is getting replaced with a fully-featured analytics tool which displays statistics in an entertaining and productive way.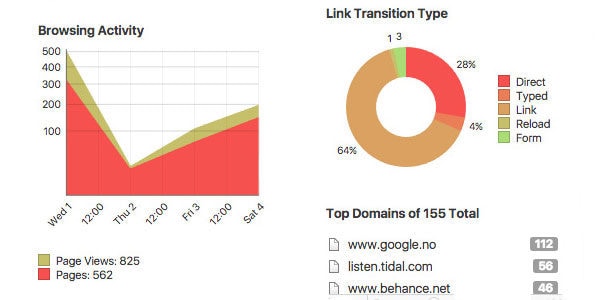 No-Code Email Template Builder
With Postcards Email Builder you can create and edit email templates online without any coding skills! Includes more than 100 components to help you create custom emails templates faster than ever before.
Start Free
"At Vivaldi, we always want to give you the flexibility you deserve so that you can use the browser exactly the way you want. History is no exception, and there is more than just one way of working with it," said Jon von Tetzchner of Vivaldi.
Your browser history is available in monthly, weekly and daily overviews. Daily and list views are almost identical. The weekly view provides a summary list for each day in a seven-day period. The monthly view displays a monthly calendar on the left, with each day filled with an intuitive color-coded overview of pages and sites visited. From there you can select a day to reveal a time-stamped list of entries for the day.
Visually enticing graphs and maps will show online activity and browsing trends. You'll get to know your top websites, link transition types, page views, browsing habits and more.
Improved History Search
The human brain is not built for storage, and it's not good at multitasking. Various tricks and countless associative and pattern-based techniques are available to train your memory. Still, we won't ever be able to keep up with all the stimuli and information we are bombarded every day.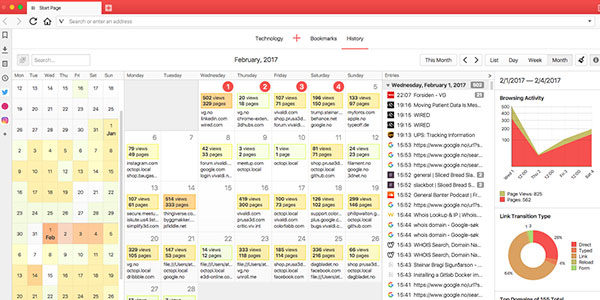 That's why we have to-do and note taking apps, and that's why some of us are still carrying a paper notebook. And now, we have Vivaldi to take care of our browsing history with visual and contextual search, enhanced filtering capabilities and detailed statistics.
Contextual Search
Occasionally, you may find a beautiful pic of a black hole shooting out X-ray flares. Because you got caught up with daily tasks, you forgot to save it. And because today is the perfect time to change your desktop wallpaper, your are desperately looking for that particular pic. Any attempts to find that elusive pic failed. A dead end?
Let's say that you recall that it was on the day when you spend a lot of time on Designmodo, reading articles. With Vivaldi's new search, you could scan your history, find those days where Designmodo topped your browsing trends and narrow your way. Voila, the pic is here! Well, the chances are that you are a frequent Designmodo reader so that this strategy won't work, but you get the idea.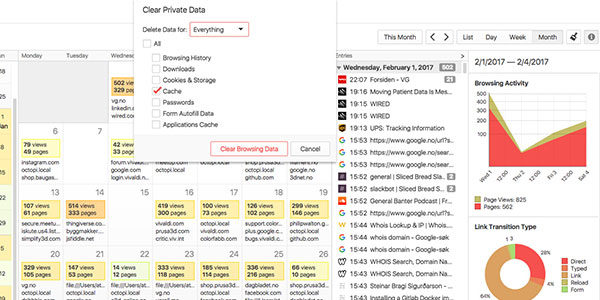 In addition, Vivaldi adds the option to search in a particular time or date interval, unlike other browsers with their rigid (today<yesterday<last seven days<the beginning of times) approach.
For your peace of mind, Vivaldi interprets your history locally, without sending a single byte of data out of the privacy of your computer. (Now, where is that special cat video compilation?)
By the way, the history feature shows the metrics that various third parties are trying to monetize by tracking your on-line activities. Scary stuff.
The newest Vivaldi release also comes with improved note taking, tab, and usability features.
The note feature gets an upgrade as well. You can take notes by dragging and dropping selected text from a webpage directly to the notes menu. A context menu is also available (Right Click > Copy to Note).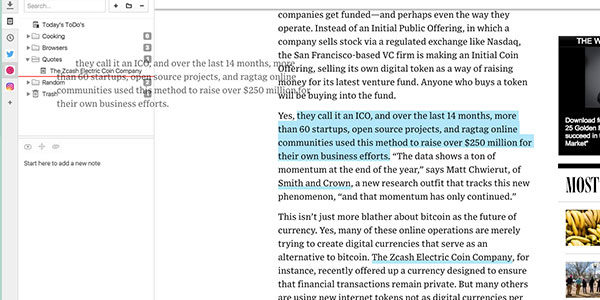 Tabs can now be muted selectively. You can allow all tabs to play sound, restrict sound to the active tab or allow background tab play as long as the active tab doesn't (Settings > Tabs: Play All Audio, Play Only in Active Tab, and Prioritize Active Tab). This is a feature that sounds great.
However, the last option doesn't fit me. I use Vivaldi exclusively without an ad-blocker. Unfortunately, I still run into some auto-play video ads. Anyway, it's not Vivaldi's deficiency, and I may have to look into enabling Ghostery in Vivaldi, too.
Other Significant Improvements
The option to enable or disable auto-updates on Windows
The option to display hibernated tabs in grayscale (Dim Icon when Hibernated (Settings > Tabs)
Translation improvements
Image search from the right-click menu (Right Click > Search Google for image)
Download Vivaldi
Vivaldi 1.8 is available for Windows, Mac and Linux. A 64-bit build is also available. If you are a first-time Vivaldi user, just for fun, import your history from your current browser. Vivaldi is a beautiful browser that gets better and better with each release. It's a perfect example of user experience focused design. Hop in!
Like what you're reading? Subscribe to our top stories.