Glossy and Transparent Elements in Mobile App Interfaces
Transparency – is an effect that works well both on a large and small screen. It is skilled in creating contrast and a firm foundation for navigations, control centers and content, providing them with solid layouts. It is also able to preserve all the beauty of background embellishments and spectacular images that generally has a slightly blurred touch.
In addition, you can easily experiment with levels of opacity in order to achieve various effects, for example, more light-tight layers add a glossy and polished touch to an interface while almost translucent canvases add a feeling of delicacy and subtlety. Anyway gauzy backgrounds allow to spice up almost any interface with an elegance and sophistication, furnishing components with a more smooth and flawless look.
Today we are going to take a gander at various exquisite application interfaces that shine with a refinement of low opacity layers.
Glossy and Transparent Apps Examples
Mobile Portfolio by Alex Bender looks exquisite and polished. Inspired by iOS7, the designer took all the best of a new redesign to give the interface a cohesive feel.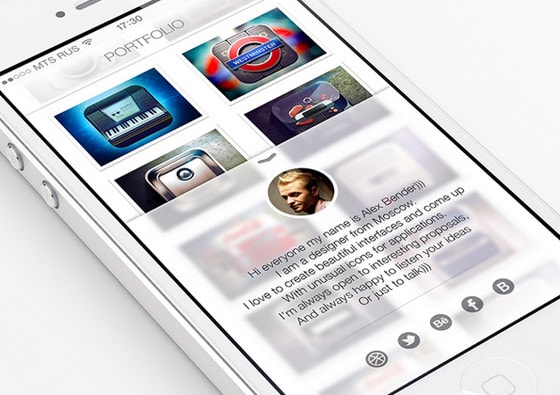 Recipe app by Ste UI. Designer ably utilizes a blurred yummy photo background to set a proper mood and effectively accentuates semi-transparent dark menu items made in a lovely ribbon style.
Online Email Template Builder
With Postcards you can create and edit email templates online without any coding skills! Includes more than 100 components to help you create custom emails templates faster than ever before.
Try Free
Other Products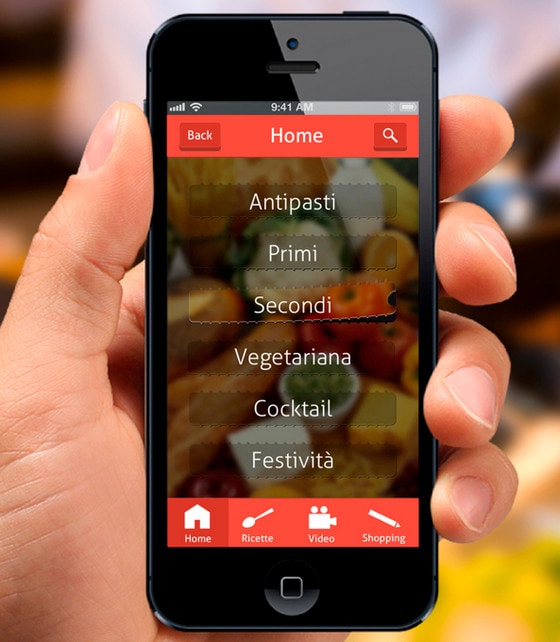 Extranet App for tutors has a smooth and slightly greased appearance. Circular white functional components with a low opacity wonderfully complement illegible image background.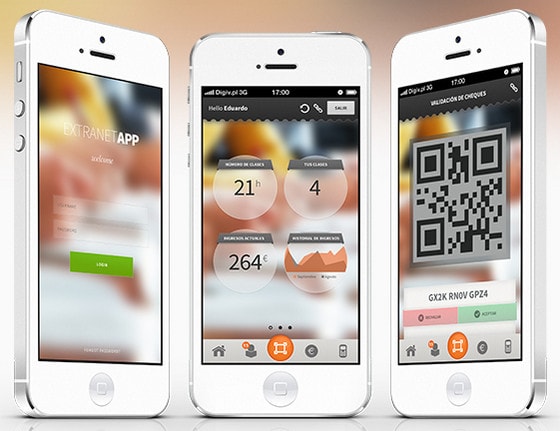 New Music App by Amit Rai has a subtle control panel that certainly evokes comfy feelings. An elegant narrow type in conjunction with white bold icons gives the UI a delicate touch.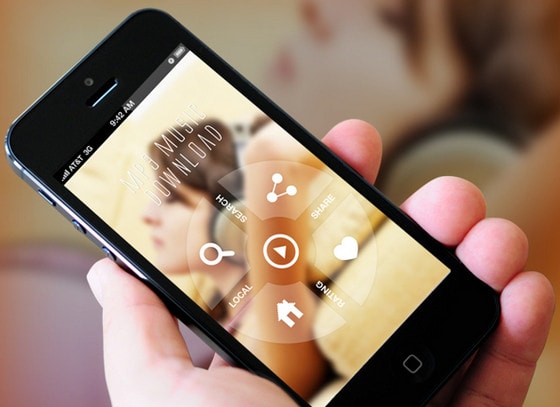 iOS7 Theme by Patrick Cabral – The concept features a soft opaque quite advanced navigation system with a great deal of helpful information.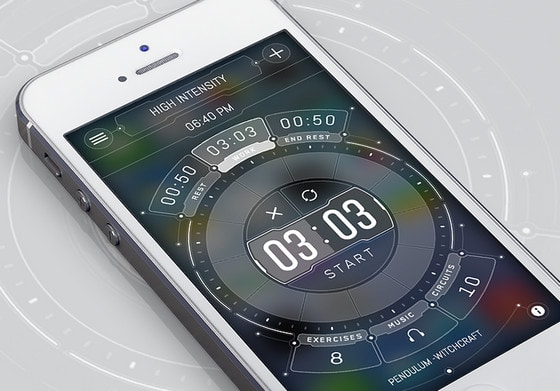 Weather widget by Piotrek Sliwa easily conveys a warm experience. Shot of a spectacular sunset nicely cooperates with strong white icons, sharp type and slightly transparent blocks.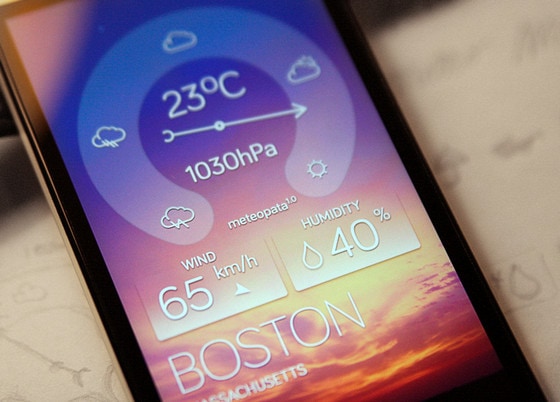 Timers by Marcos Paulo Pagano. An interface skillfully heightens sense of time, providing owners with comprehensive visual tools. Outline circular components together with frosted "Add" buttons lovely stand out from an abstract unfocused image.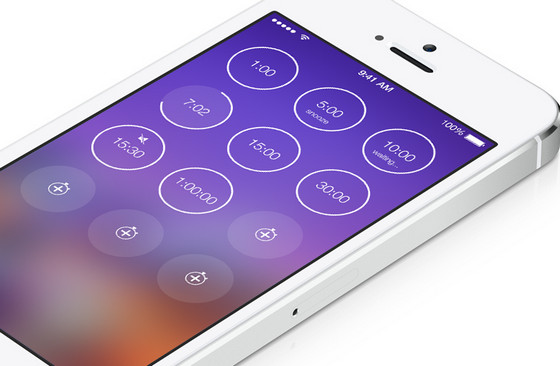 App v.2 by Dmitriy Haraberush willingly familiarizes user with a weather forecast by means of a neat, sophisticated content box that includes slightly transparent dark background and contrasting white text.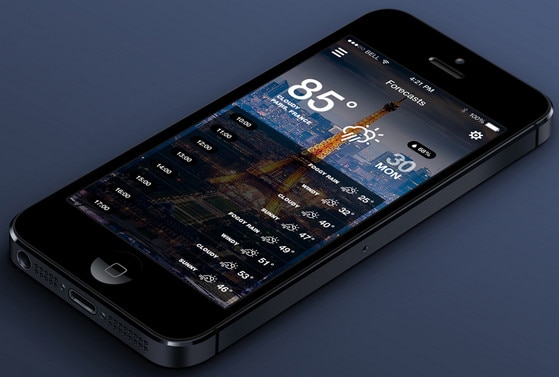 Activity Tracking App Concept by Alexander Zaytsev demonstrates an organized flow of data that are non-intrusively split into rectangular blocks. Light content boxes are nicely contrasted to dark blue obscure background.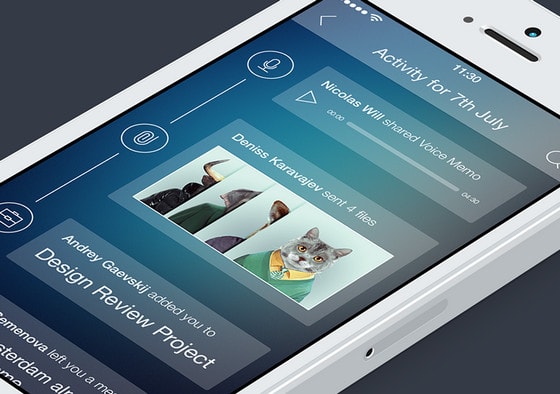 Weather App by Jan Erik Waider includes a lot of gentle circular elements that play both decorative and functional role. Huge almost transparent circles in a header beautifully resemble sun glare.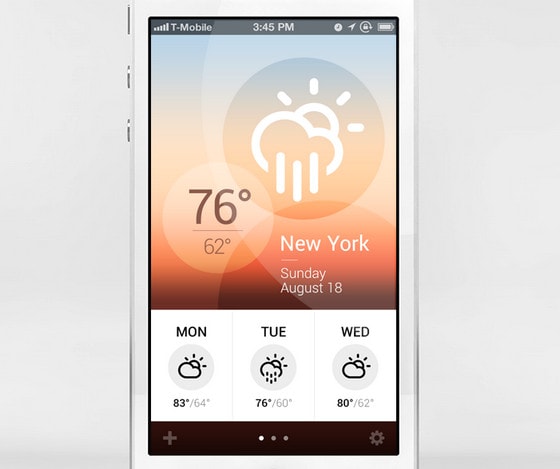 iOS 7 Control Center Redesign by Sam Nissinen. Designer completely ditches a skeuomorphic design and ably embraces white and green color palette that rejoices onlookers with a strong organic atmosphere.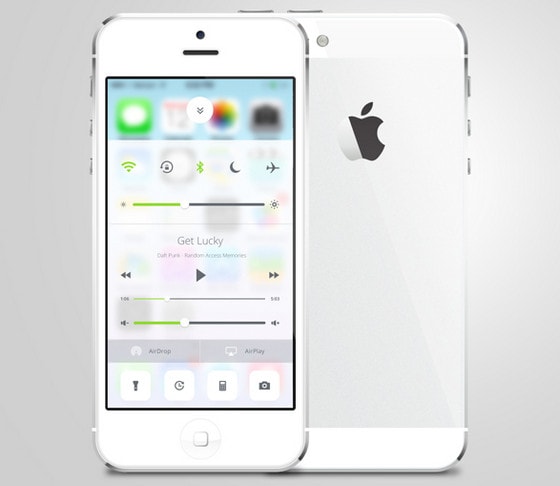 Code Name: Switch by CreativeDash has a photo-based interface on which you can find appetizing images that are nicely bolstered by elegant translucent dark captions.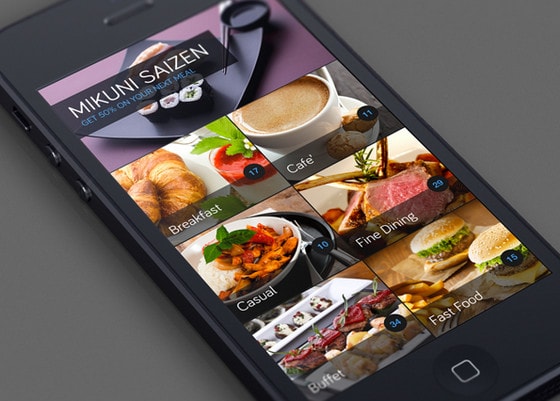 'Cel˚C us' weather App by Ryan Jeon wonderfully showcases weather conditions by means of elegant dark blocks with low opacity on a spectacular nature-inspired background.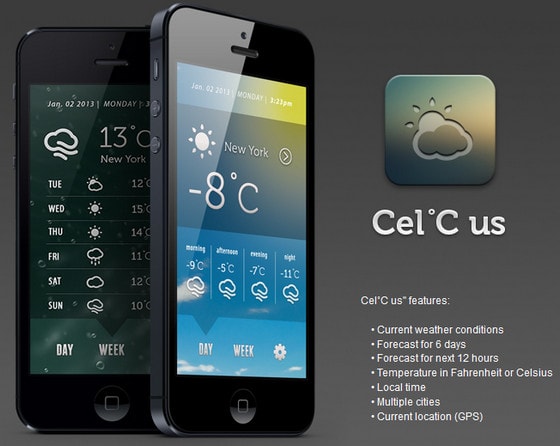 Photo Play Pro App has an advanced and quite coherent interface with a bundle of helpful tools. Toolkit with a translucent background is compactly arranged along the right side.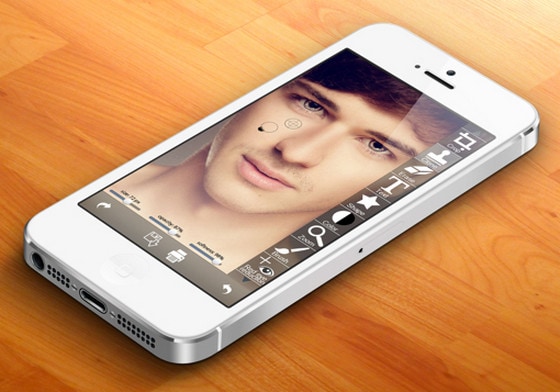 Juventus mobile version by Ammar. Black, white and yellow perfectly cooperates with each other. A gauzy stripe layout helps to bring football personality out.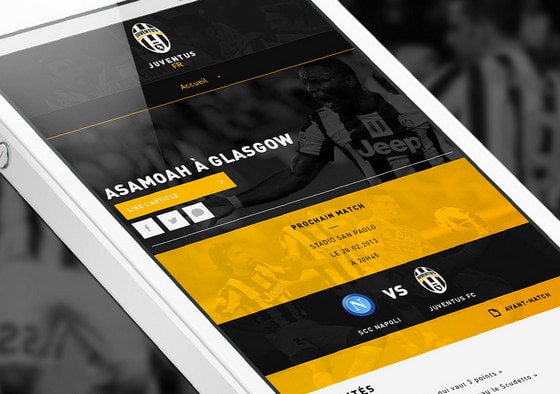 iOS7 Simple Music Player App by Kreativa Studio has a modern and stylish color palette. Designer leverages a soft mint coloring for displaying a progress and highlights active components.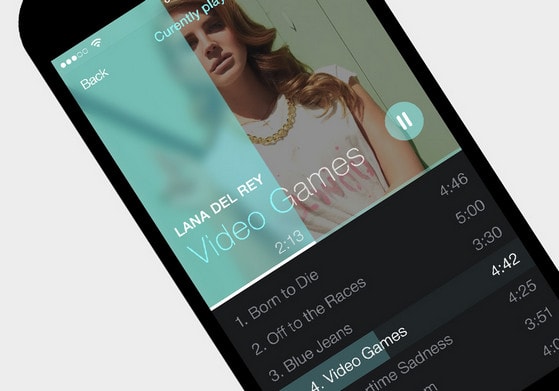 Marrakech by Ismail MESBAH is a restaurant-related app that has a quite comprehensive design. Enormous circular icons perfectly stand out from an appetizing heavily muted image background.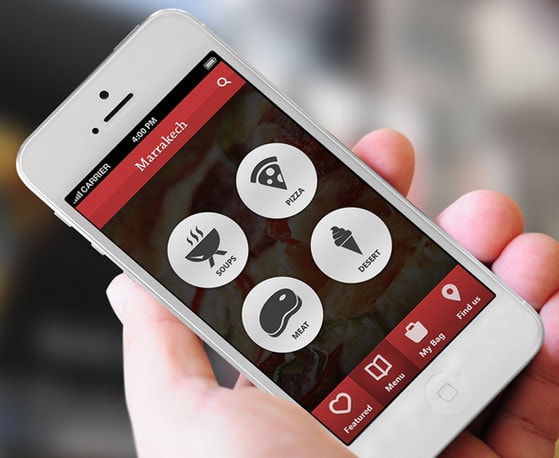 App by Rodrigo Alberto Cavazos is nicely brightened by garish color scheme. A pink diaphanous caption wonderfully accompanies picturesque urban background.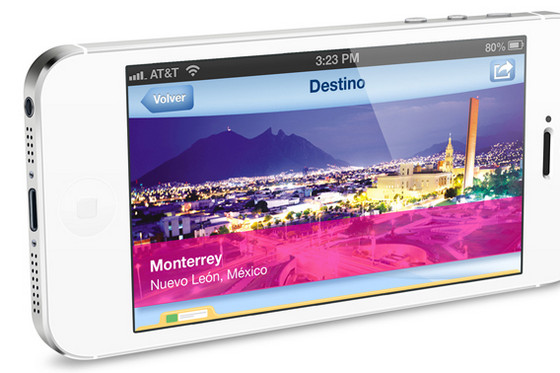 Dreamy weather by Marek Cina. Light transpicuous data blocks with a delicate white and black type fit quite well with a night dreamy theme.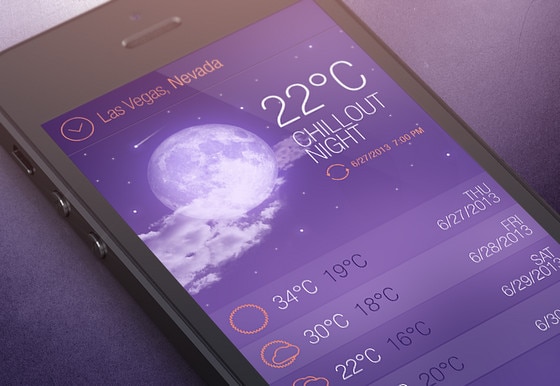 Just Weather App by LEX NAU has a rather intuitive and apprehensible interface that depicts relatively huge weather icons and refined panel with a weather forecast.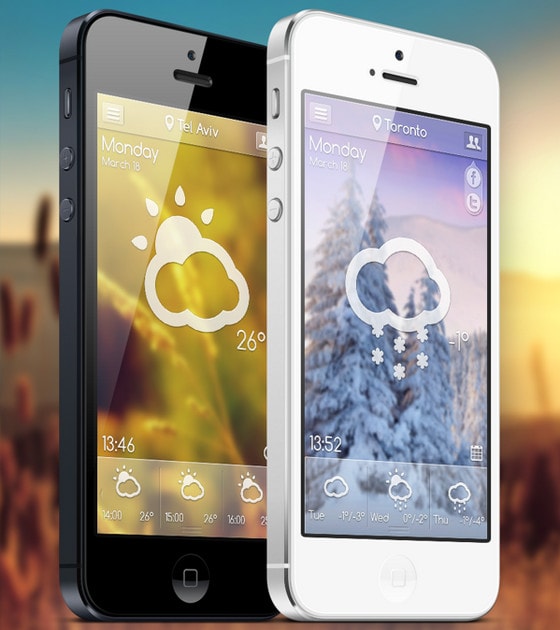 Weather iPhone APP by DrawingArt is based on a grid layout that spiced up both with glossy and glassy effects. Regular white icons and simple font look prominent and conspicuous on such a patchy canvas.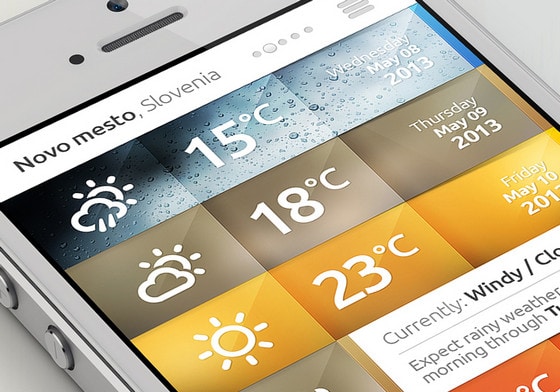 Citizen.tv by Alexandre Protikhin. An app design is supported by a stripe layout that is filled with professional images. Each line has a neat caption that is placed on a translucent bright background.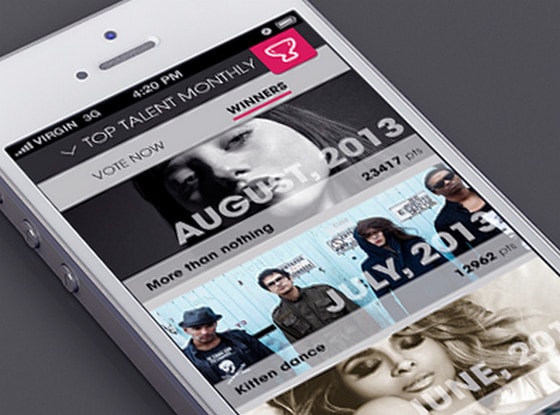 Transparent Wireframes by Zeki Ghulam looks very "thin" and delicate. White color harmoniously and rather distinctly juts out from an almost transparent canvas.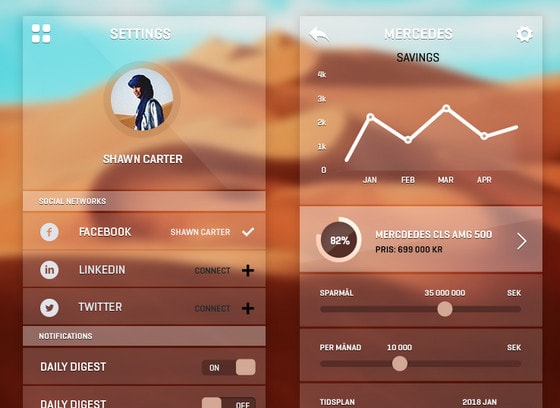 Calendar by chocolatina (Shoko Oyamada) produces positive and cheerful vibrations. A bright riot of colors naturally complements casual typography with a subtle shadow and semitransparent boxes.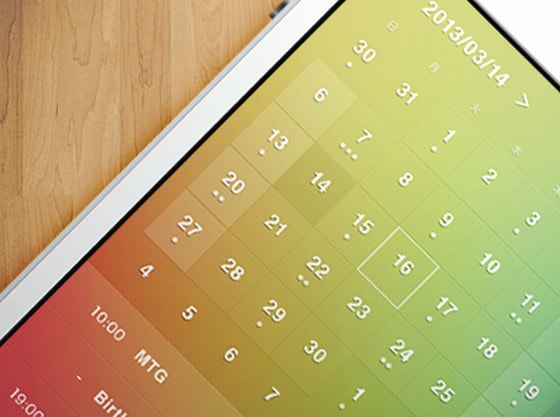 Peach Me – My Profile by Rob Davis. Designer wonderfully combines together blurred background, frosted buttons and several transparent circular elements that give the UI an appealing design.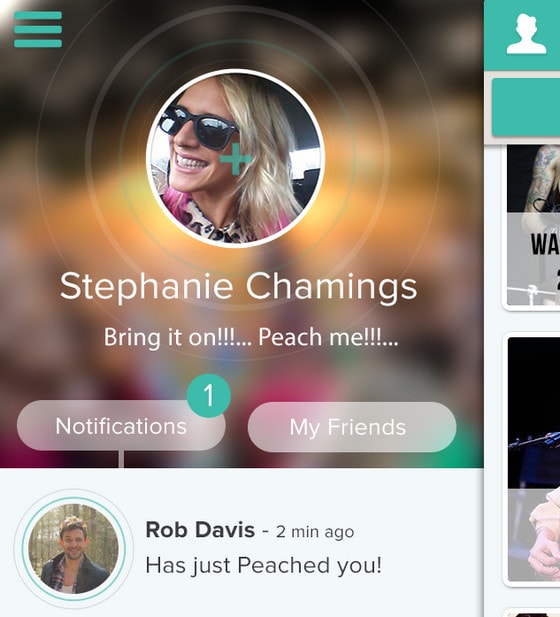 WEATHERIA by First Draft Studio. The designer employs a set of marvelous bright nature scenes that serve as a good basis for dark limpid background with climate symbols.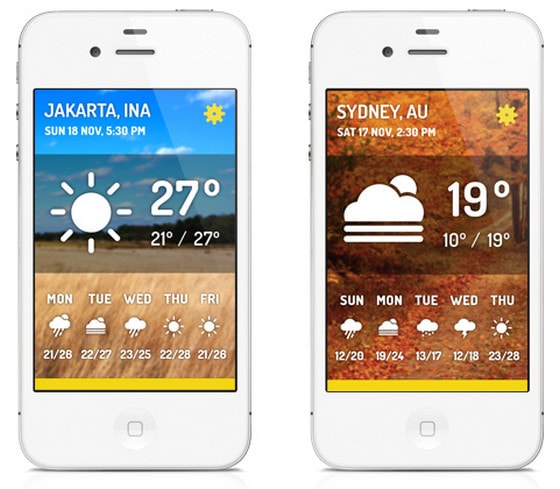 Reflection
Although, at first sight, it seems that background with a low opacity leads to a dearth of clarity of content. Actually, if an effect was executed properly and designer was able to achieve a balance, a widget with a transparent layer won't suffer from a lack of readability. Moreover, playing with a level of opacity you can effectively control distinctness and sharpness of content.
Use our comment section to tell us what do you think about making the widget background "thinner"?  When and why do you implement such an effect?
Like what you're reading? Subscribe to our top stories.