Ning Helps You Build and Grow an Online Community
Are you trying to develop a website that is rooted in conversation and social engagement?
The answer might be Ning. The tool is a website builder that's packed with features designed for building a community. Whether you are building engagement around a niche event or activity or just want to have a place where users can comment and communicate directly, Ning is the website builder that's based around community.
Here's a look at how it works:
A Different Kind of Site Builder
Ning is a website builder that's made for communities that want to communicate with each other. From social sharing to forums and chat, Ning includes a bundle of tools to make it easy for users to interact with each other.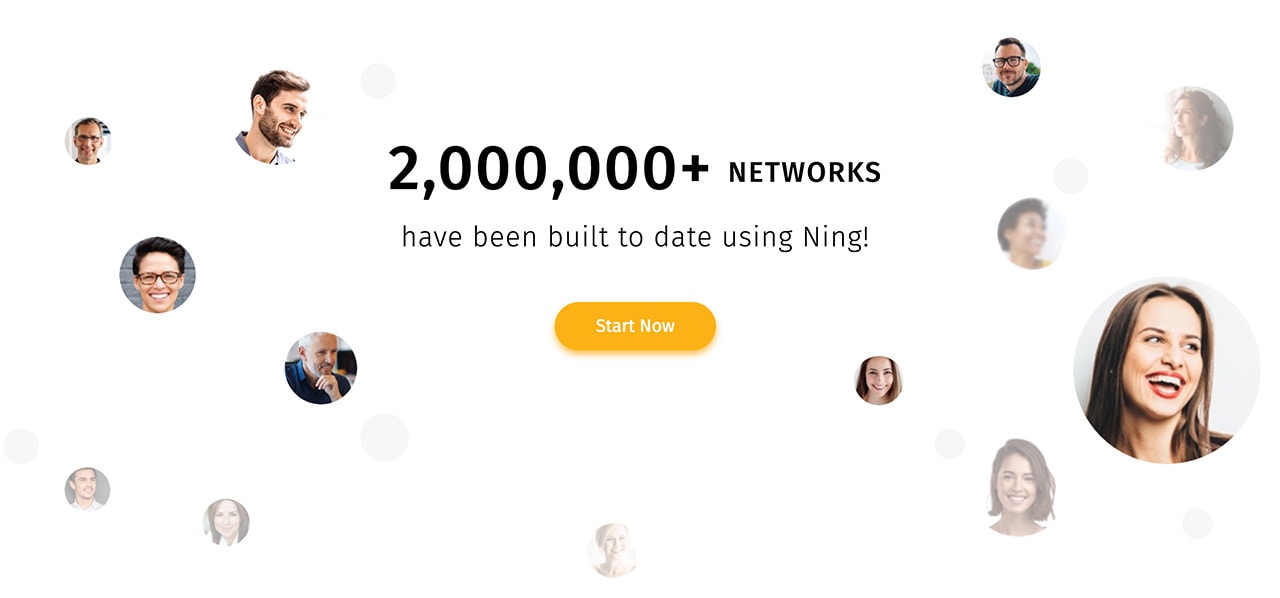 Ning website communities can be as small as a family or classroom group and expand to hundreds of thousands of online users. There's a plan – and option – for almost any type of community.
And what's great about Ning is that it allows you to create your own website with these tools integrated right in. And you don't need to know a single line of code to design a custom website. Ning is a website builder, so users can start with a template, or theme, and make customizations and adjustments to meet their online needs.
No-Code Email Template Builder
With Postcards you can create and edit email templates online without any coding skills! Includes more than 100 components to help you create custom emails templates faster than ever before.
Try Free
Other Products
(It couldn't be easier to build an online community.)
New Feature: Monetization Tools
One of the most exciting features that sets Ning apart from other website builders is that in addition to community-building tools, it also comes with a robust set of options to help you monetize your website.

From bloggers that want to turn a profit to websites that "sell" advice and tutorials, the Ning e-commerce options can help.
Ning's monetization options include these tools:
Ability to collect donations with a donate button right on your website
Paid access to content with the ability to choose from options such as price, time period or user group
Paid website membership lets you ask for a one-time or recurring membership from website users
All of these tools are built right into every Ning plan. They are perfect for bloggers and content creators, business and niche communities and even nonprofit groups.
Key Features
The key thing that makes Ning easy is that it features drag and drop tools to help you build an online community. Pair that with blog and forum features, ability to download photos and videos to the network and great communication tools, and a Ning website is your go-to website community building tool.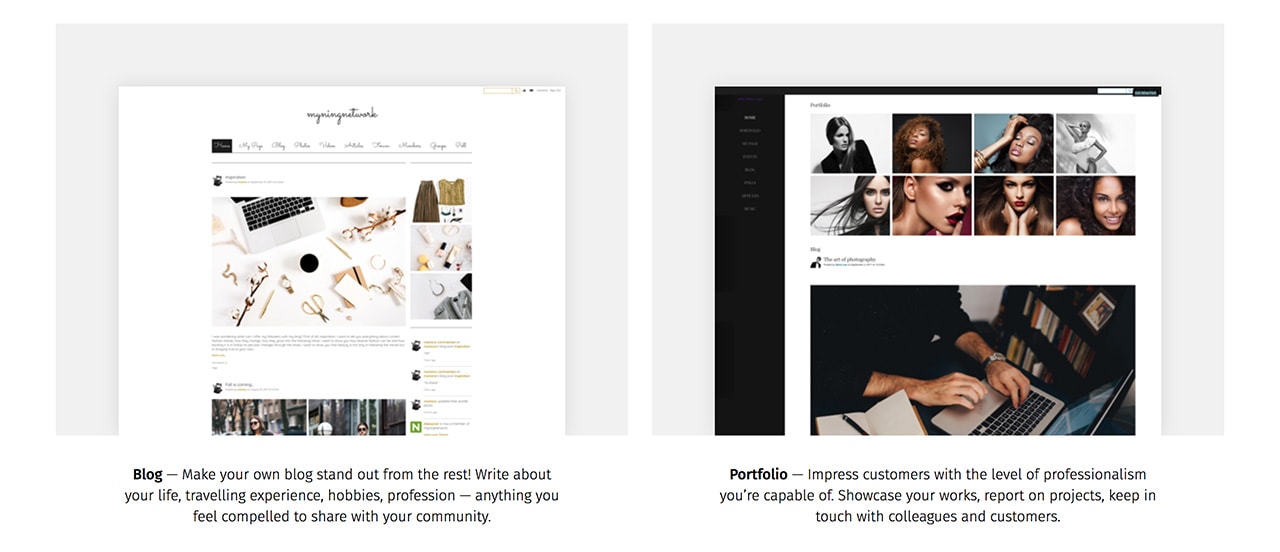 Other key features include:
Ability to use any domain (even if you already have it somewhere else)
Member profiles and options with social sign-in available
Events module
YouTube and Vimeo video integration
Real-time activity feed
Ability to add custom code if you like
Unlimited custom HTML pages
Integrated analytics
Responsive design that works on any device
Plenty of privacy controls and anti-spam protection
Robust template library to get started (choose a template based on network type such as a blog, portfolio, education, charity, sports, music and more)
Pricing
Ning plans start at $25 per month and all plans come with a free trial to help you figure out if the website community builder is right for you. (All plans include monetization options.)
Plans include:
Basic ($25/month): Described as an easy way to set up a small network for a classroom, community group, nonprofit or family. Includes two admins, up to 1,000 members and comes with 1GB of storage.
Performance ($49/month): Provides more control over community networks with design flexibility and customizations. Includes five admins, up to 10,000 members and comes with 10GB of storage.
Ultimate ($99/month): Described as an ideal way to build a custom social experience with lots of bells and whistles, integrations and more bandwidth and storage. Includes 10 admins, up to 100,000 members and comes with 500GB of storage.
Conclusion
Ning is a specialty website builder, perfect for projects where you want to create more of a community than a straight website. The tools are made for social engagement, communication and sharing.
Most website builders don't include the tools to create a forum, live chats or other social services in the same way that Ning does. If these tools appeal to you, start a free trial and see if it is the right website builder for your online community.
Like what you're reading? Subscribe to our top stories.