Best Practices: Leading Brands and Promotional Websites
Though it seems that such powerful, famed and instantly-recognizable brands as McDonalds, BMW or Samsung don't need extra publicity since the names speak for themselves, they do face competition. They are fighting for the same potential customers as you are (and many others as well) with millions of dollars invested in advertising campaigns. For some time, leading manufacturers started to show a deep and avid interest in creating websites dedicated to upcoming or new products. It is here where we can really learn something as well as broaden our experience and master important skills by studying how some of these big-name companies work.
Top-notch promo websites are often designed by high-end agencies that have lots to offer, especially for web designers/developers. They are excellent illustrations of how modern techniques and styles work. They show rules of attraction and indirectly affect your consciousness by working into projects various emotional components and psychological tricks that help win over purchasers. All you have to do is carefully analyze and pick out essential elements that are skillfully placed in front of your eyes.
So, let's kick off with some enlightening and inspiring vibes employed by outstanding examples of promo websites created for top brands.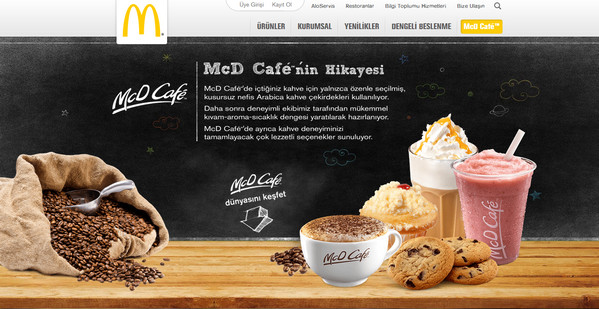 McD Cafe is dedicated to fresh, mouth-watering drinks from McDonald's. The design is quite complex; it is based on a mix of several well-crafted textures (wood, leather and chalkboard) that are bolstered by fine, hand-written illustrations and wonderful typography that evokes the desire for a snack.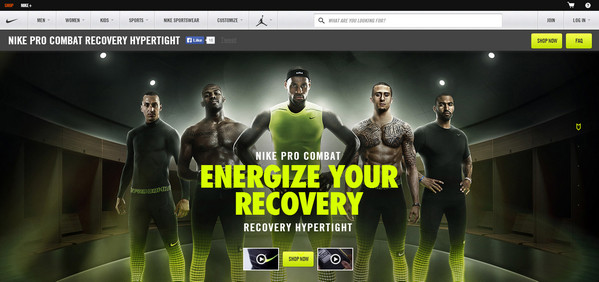 No-Code Email Template Builder
With Postcards you can create and edit email templates online without any coding skills! Includes more than 100 components to help you create custom emails templates faster than ever before.
Try Free
Other Products
Recovery Hypertight is an exceptional promo website for Nike. The appearance of the website differs from others through an eye-catching toxic green color that effectively highlights advertised sport wear, and at the same time, establishes an energizing atmosphere for supporting the main tagline.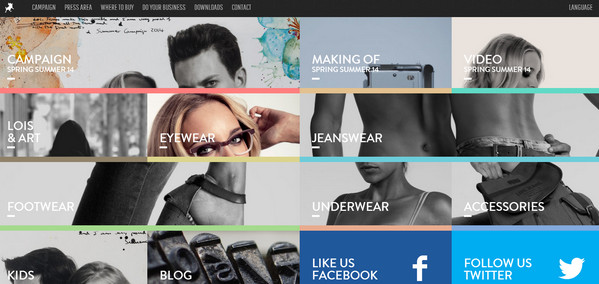 Lois Jeans is a tile-style layout that effectively contributes to the user experience The organized home page helps users instantly uncover main categories, drawing attention to the variety of goods. Fashionable photos, which befits this kind of website, enrich the project.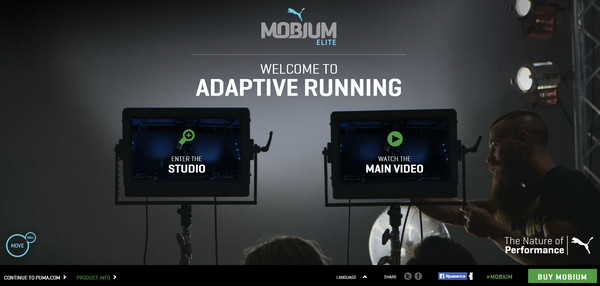 Mobium is a matchless interactive website for promoting Puma sneakers. If you want to make your goods "closer" to potential customers and almost let them touch and experience a product, then you should definitely bookmark this website. It skillfully enables users to become an integral part of a special journey that reveals the benefits of using Puma sports wear.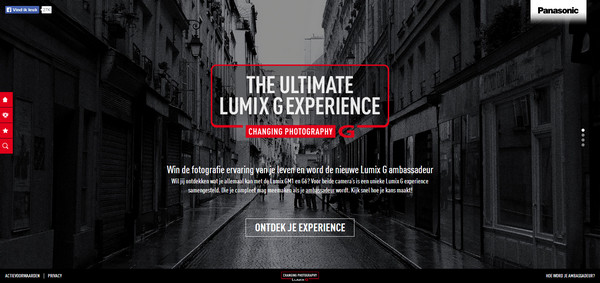 Lumix G speaks through visuals by presenting fantastic high-quality photos that are made with the help of the brand-new Panasonic camera. It even lets you vote for beloved snapshot or album in order to effectively bolster the brand by drawing professional and amateur photographers in.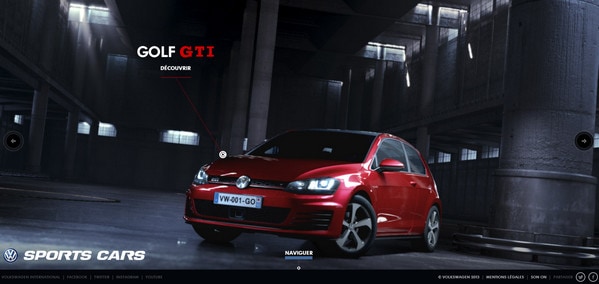 Golf GTI is part of one of the largest and most competitive industries — automobiles. Leading manufacturers use internet advertising and provide users with splendid promo websites that showcase new vehicles in the best possible light. The website of new Golf GTI simply brags about various built-in advanced techniques.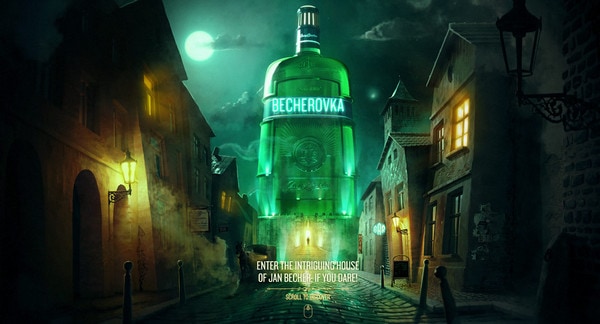 Becherovka features a design that is guided by the popular belief that Prague is a mystical city and Becherovka is its famous drink; such an enigmatic appearance simply beckons. However, when you enter the website you stumble upon some wonderful photos with a cozy and friendly atmosphere.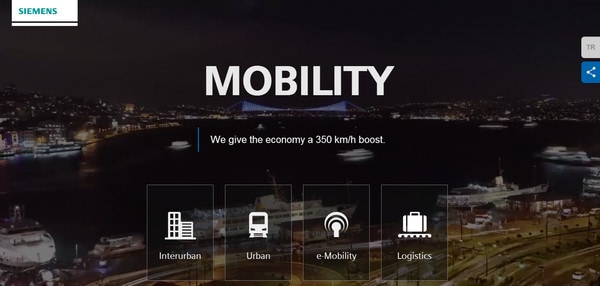 Mobility is divided into several sections, each of which is based on a video background. Dynamic content and interactivity dominate, making exploration of the website alluring and interesting.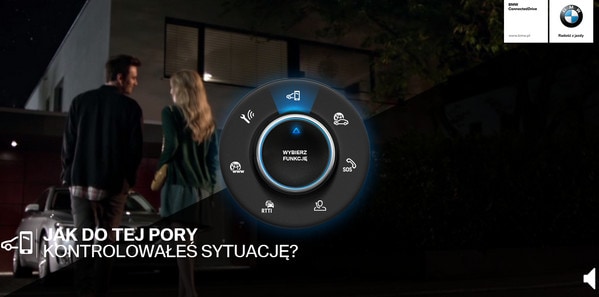 Connected Drive features a skillful combination of video, interactive elements and fine graphics. You can easily familiarize yourself with a power hidden in BMW cars thanks to this project.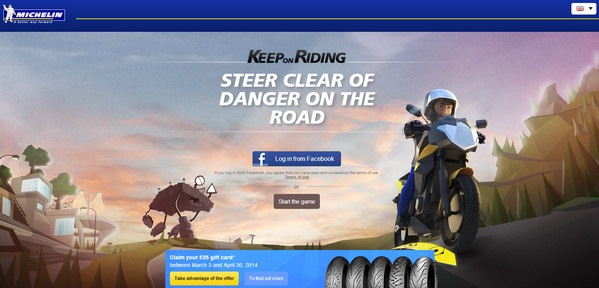 Michelin uses an entertainment solution to draw users in with a tire-based game. Being meant for fun — and at the same time, for promotion — the website creates a strong impact.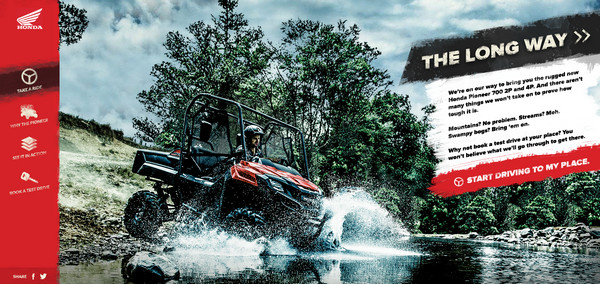 The Long Way has an admirable design that can boast of various eye-catching moments. First, the fantastic grunge effect that is applied throughout the design adds the brutality and establishes a quite masculine atmosphere; Second, the design has numerous high-quality merchandise photos that are supported by spectacular landscapes and artistic watercolor effects.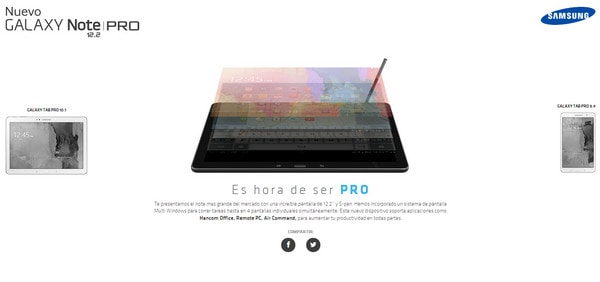 Galaxy Note Pro tells users about the gadget. It includes visual storytelling that characterizes product under different angles, trying to unobtrusively embrace various key factors.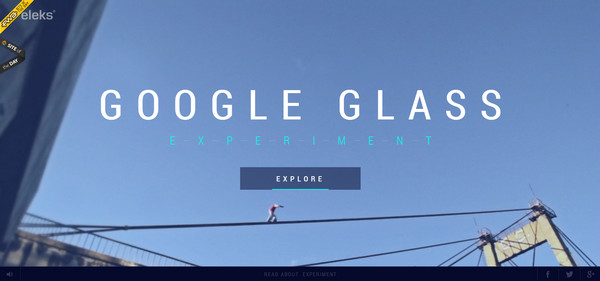 Glass Eleks, which is a Google project, is always ahead of the rest, is on-trend and serves as a great source of inspiration for those who prefer to put into action various brand-new techniques and solutions. This first-rate website dedicated to smart glass produces a powerful impression with its interactive journey.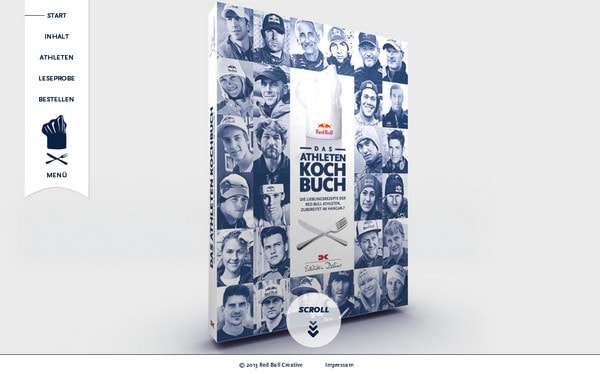 athletenkochbuch makes the most of parallax effects that help to enliven a simple book and transform the website into something memorable and visually-alluring. The design has a clean, neat and a bit primitive appearance, however, it is not the centerpiece. The way the team members are presented is what's definitely worth attention.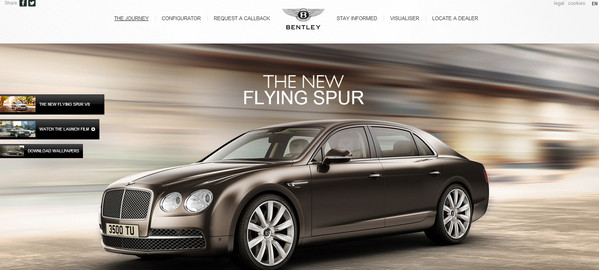 The New Flying Spur is able to convey the powerful charisma, spirit and high status inherent to Bentley cars thanks to neatly-implemented textures, soft coloring and modest design. It allows visitors to get a closer look at the automobile and its key features.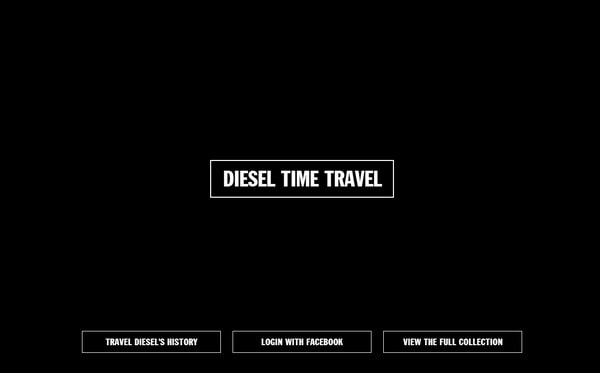 Time Travel is steeped in a rich and colorful history, so why not to use it as an advertising tool. Diesel shows how to do it by telling a story of success with the help of a simple parallax-based website that is full of interesting facts and popular products.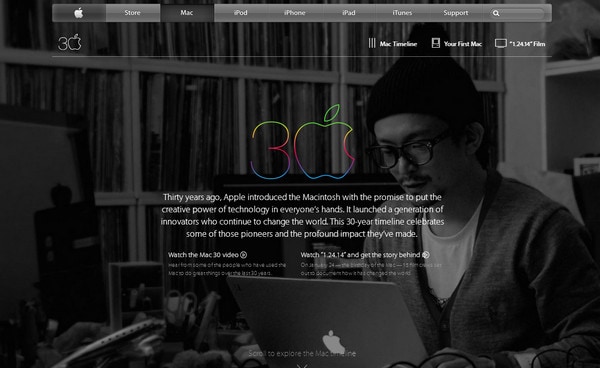 30 years -is a refined, high-end website that tries to draw the audience's attention to the interesting, full of ups and downs, history of Macintosh. The timeline is a real masterpiece that lets you understand all the evolutions of this high-tech device.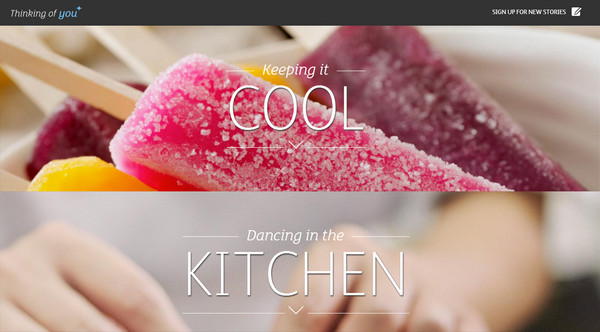 Thinking of You is wisely split into four main categories. Each includes its own slogan and supportive image background. Every design element relies on a visual impact produced by spectacular photos.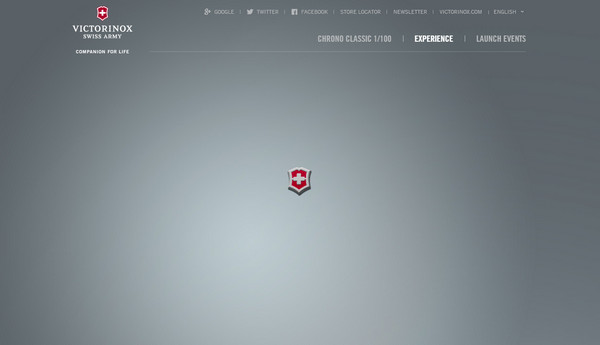 Victorinox is the debut of new chronograph. Swiss accuracy and precision are nicely built into the website design. Every section shows the benefits of the new product.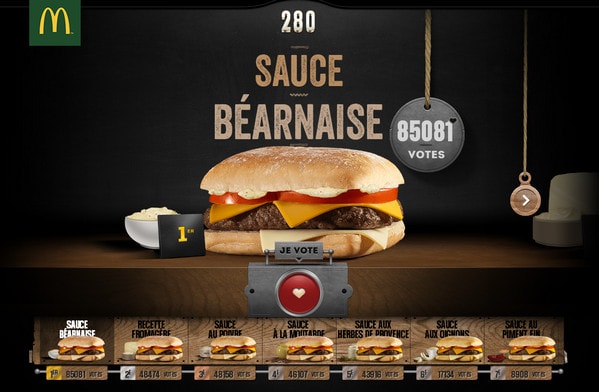 Les meilleurs 280 is the second splendid promo websites of McDonalds, which opened and closed this collection. It is quite symbolic since this brand effectively manipulates the minds of regular users with brilliant websites that easily spark appetite.
Conclusion
Promo websites of leading manufacturers should become gurus for those who want to be on-trend and implement new techniques. Use them as a source of inspiration that not only shows off fresh methods in action but also demonstrates some rules of customers' attractions.
Like what you're reading? Subscribe to our top stories.