Different Faces of Gamification in Web Design
It will come as no surprise that games have become a part of our everyday life. Whether it is a multiplayer online role-playing game like PUBG or just a small oversimplified platforming video game like Doodle Jump, you'll certainly have something on your mobile, PC or home game console. Having conquered the real World, this sphere just could not help but start its invasion of websites having triggered the massive gamification trend.
History
The history of gamification is not as short as you may think. Its roots lie in the ancient Flash era. If you take a trip down the memory lane, you will definitely recall some mind-blowing examples. Need some real proofs? Just dive deep into FWA collection; it still features flash websites dated back to 2010.
Despite the fact that Flash rests in peace; its legacy was not destroyed. On the contrary, it has been revived and reimagined. Yes, there was a time when gamification subsided; but thanks to improvements in HTML5, JavaScript, and other tools, it managed to find its second wind. From overwhelming universes with thrilling plots and outstanding scenes, like in the case of Knife Game created by a team of real professionals, to simple yet inviting projects created by enthusiastic developers like Dara's World, nowadays it has different realizations.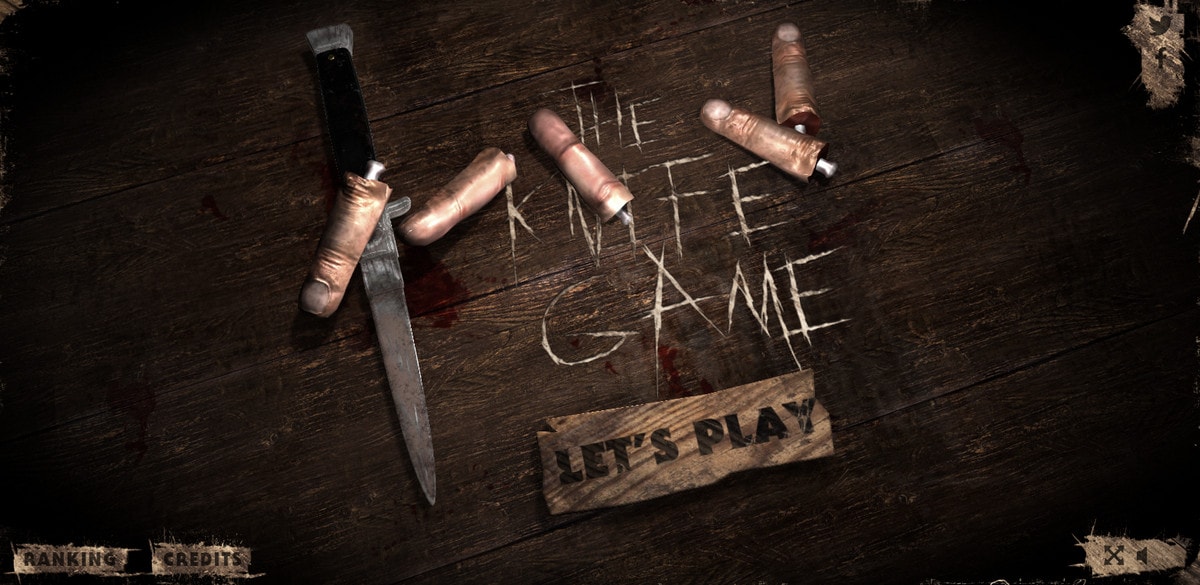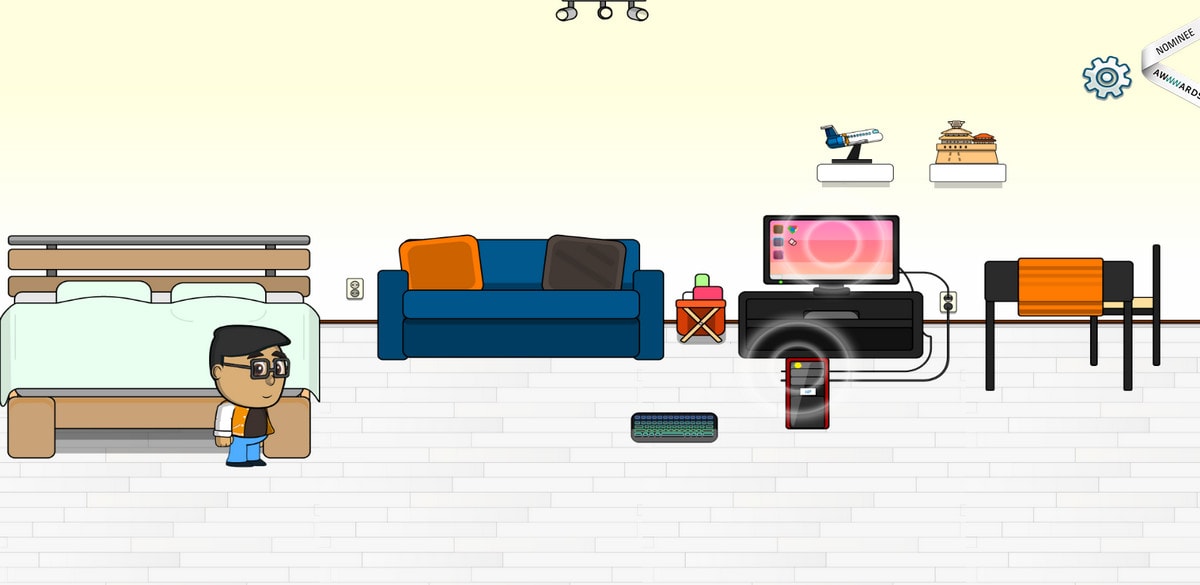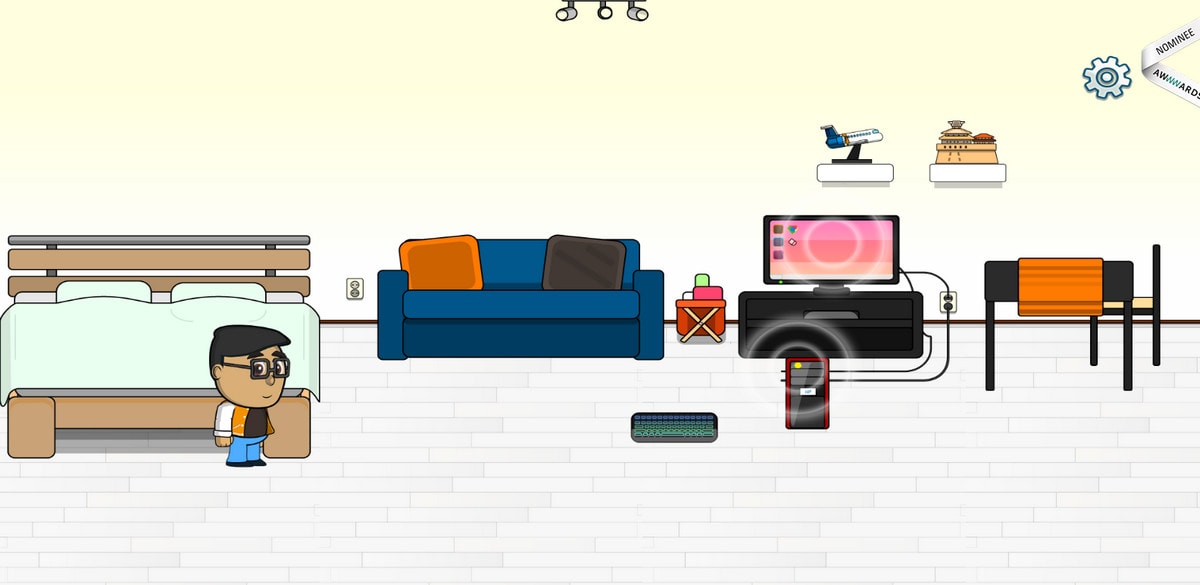 Dara's World
Luxury
Owning a website with a fully fledged game experience is not in everyone's price range. It is a luxury that is affordable only for big players. So obviously, the pioneers in this area are industry Goliaths.
No-Code Email Template Builder
With Postcards you can create and edit email templates online without any coding skills! Includes more than 100 components to help you create custom emails templates faster than ever before.
Try Free
Other Products
Take a multinational sportswear company such as Adidas, for example. Its bosses quite often pamper their million fan crowd with games on their websites. The most recent is Adidas DFB Jersey. It is a WebGL-powered mobile game promoting German home kit for the 2018 FIFA World Cup. You use your keyboard to guide the football player through all the obstacles placed on a football pitch. Or, Kidcorner, which was created specifically for an international hotel company, Ibis. It is not as sophisticated as the previous one, yet, it stands out from the crowd with its ingenious realization. Here you can enjoy a top-notch hand-drawn experience. Craft the wallpaper, and maybe it will be used to decorate the wall in one of the hotel rooms.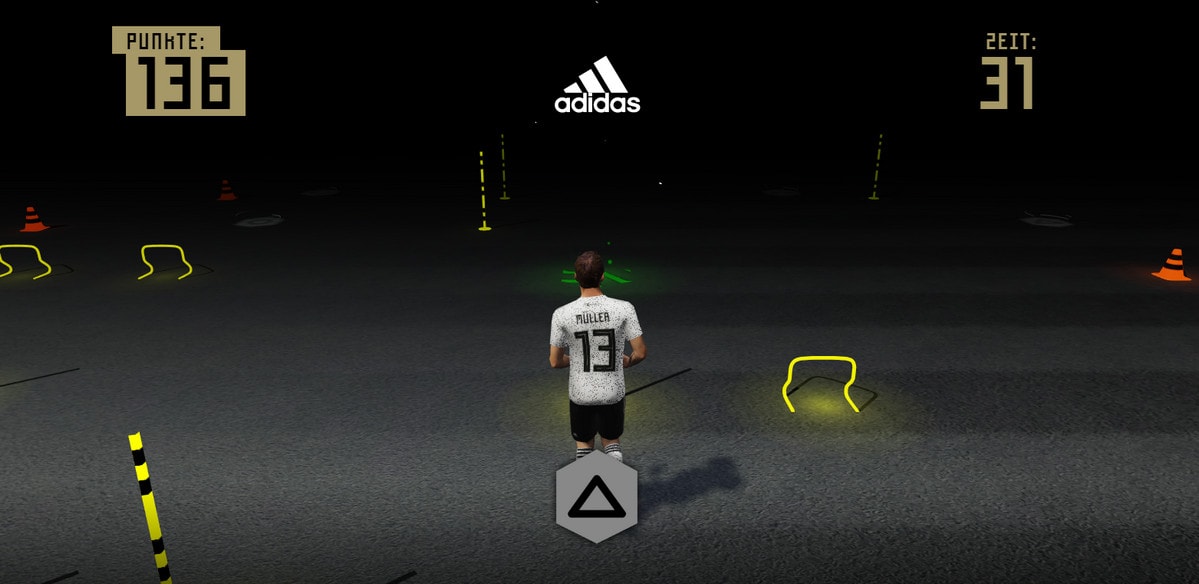 Adidas DFB Jersey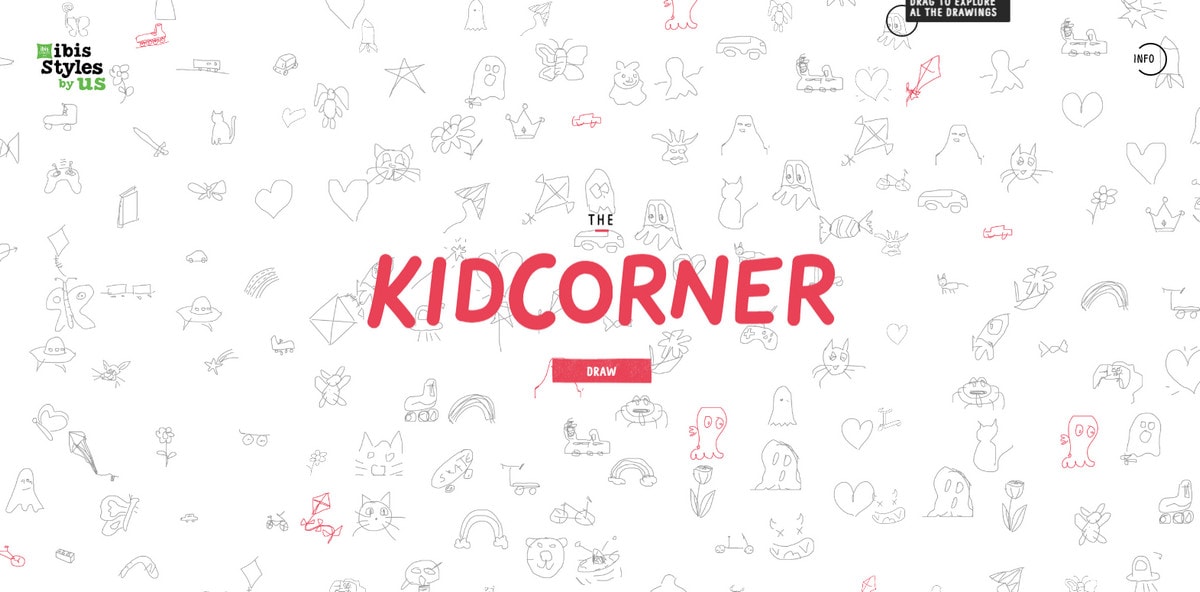 Kidcorner
Gamification is very popular among the sports companies, automotive companies, food companies and of course those whose sphere of expertise is entertainment such as broadcasting channel companies. Even the perfume brands go for creating microsites for advertising their products. Consider Mystery Mansion, Popcorn TV, and Stranger Play.
Mystery Mansion is an intriguing game with the mind-blowingly detailed scenes. There is a murder in the plot and riddles in the concept. It aims to collect users' mail addresses to promote the products in the future.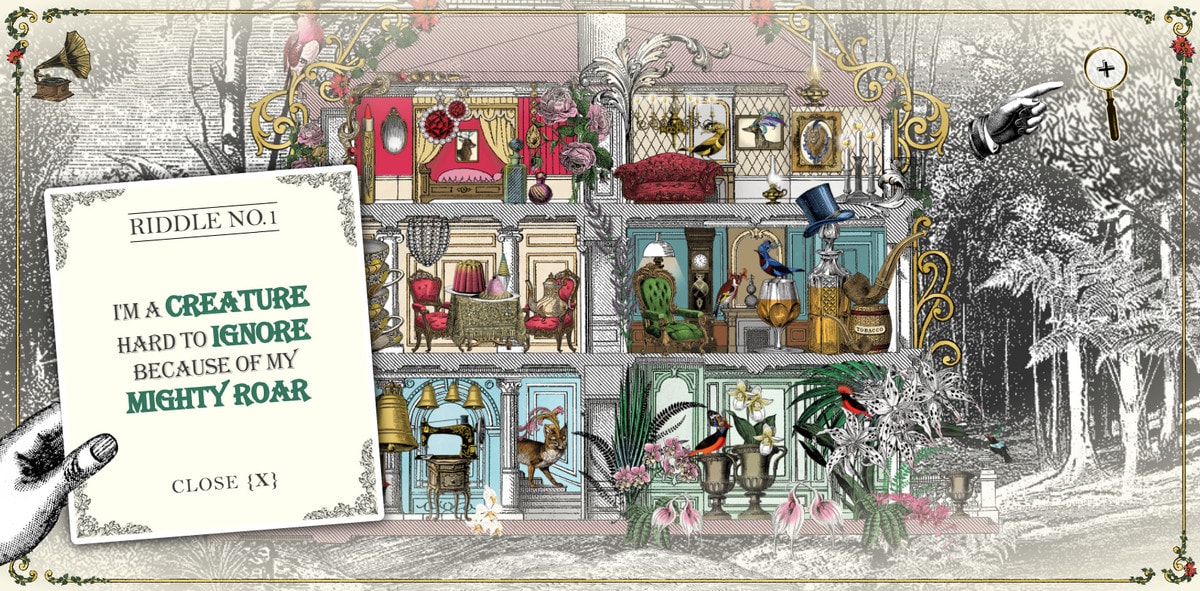 Mystery Mansion
The Popcorn TV amuses the online audience with a mind-blowing digital quiz. Its realization was inspired by the beloved Wimmelbuch activity books. If you consider yourself a cinemaddict, then we strongly recommend that you visit this website. Its main scene includes visual hints to popular TV series. There are 66 clues – can you name them all?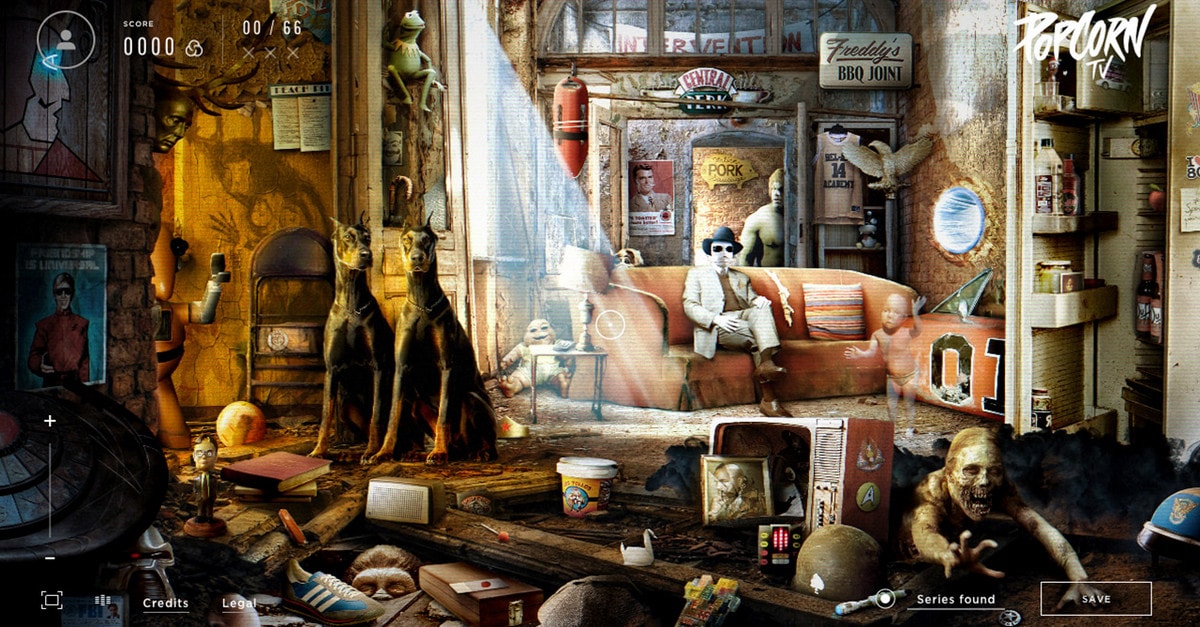 The Stranger Play, as you may have easily guessed from the title, is a small game created to popularize the enigmatic Duffer Brothers' masterpiece. Although the experience is not as dramatic and thrilling as the TV series, it certainly still wins some points.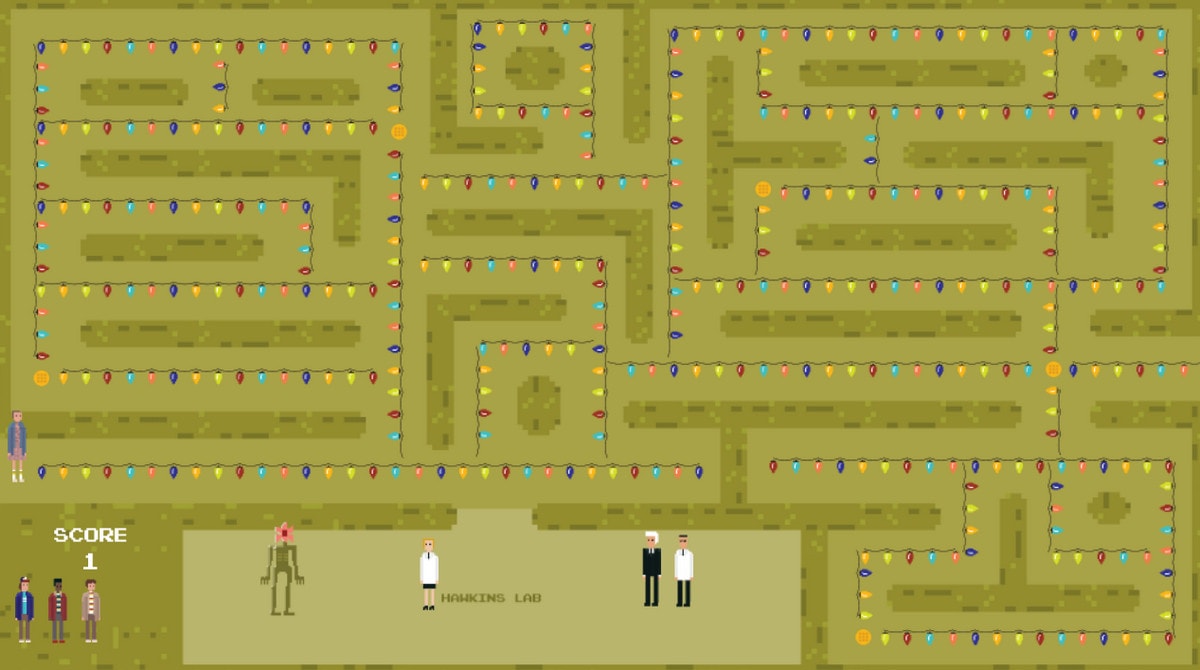 The last two examples relate to the movie industry. It is not surprising, since it goes hand in hand with the gaming sphere, standing behind the majority of entertainment in our life. It is not just a marketing trick that naturally preheats and drums up general interest, preparing the solid ground for the upcoming TV series or drama; nowadays it is a rule of good taste.
Another industry that just could not help but use such kind of micro promo sites in their preparation of releasing new products is gaming industry. It may sound like an overdoing, but it has its perks. Besides, when it comes to the game industry, there is no such word as too much.  Consider Dee Zaster on Monster Island and Terraforma. These two have different types of game experience. While the first one offers a classic adventure that is in every inch schmaltzy, the second one involves us in an apocalyptic future looking cryptic and enthralling.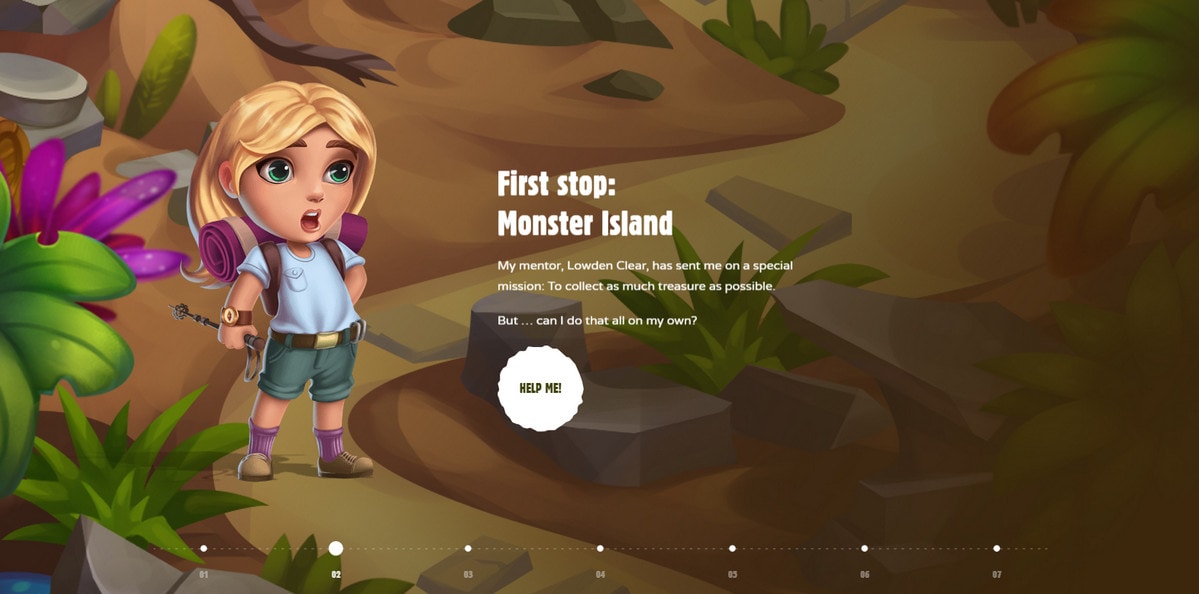 Dee Zaster on Monster Island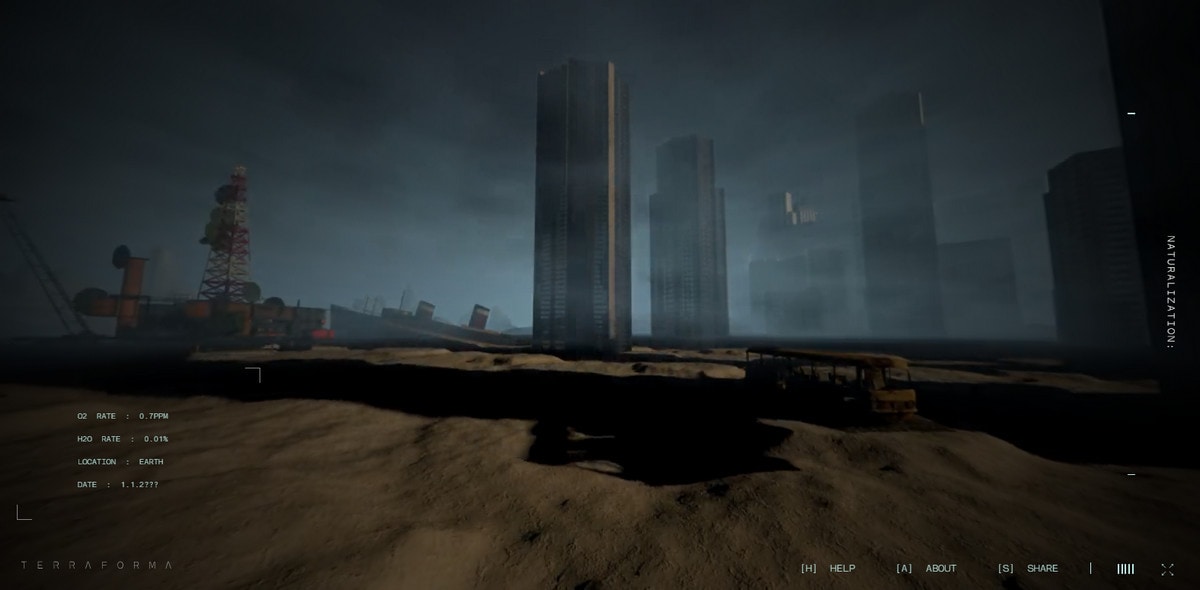 Terraforma
Developers just wanna have fun
While I have stated earlier that gamification is a privilege of the rich; this is not exactly true. All this time we were talking about mobile and website games with a sterling universe, spectacular scenes, and massive experience; however, what if you are up to little fun that does not require big undertakings? It is here where minor players come into view. Consider Warm Christmas by LatinMedios, Playground, Star Wars Galaxy and Cores by TM74.
Warm Christmas represents one of the beloved types of websites. It is used to congratulate the online audience with the Christmas. It does it in a unique Latin-inspired manner.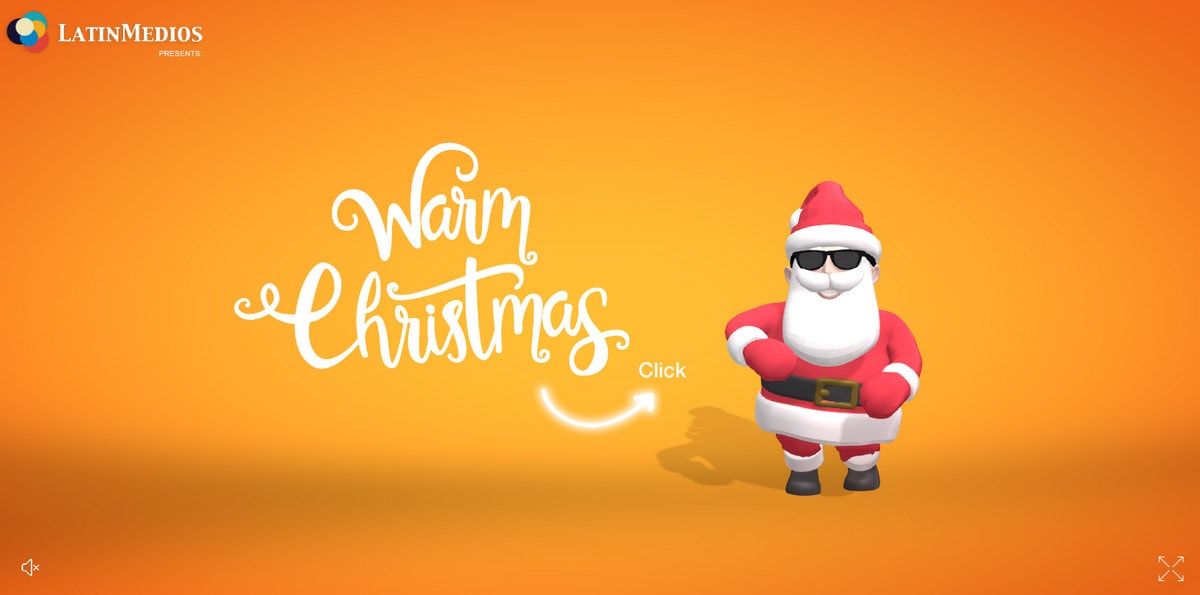 Warm Christmas by LatinMedios
The playground is a fantastic example of how to revamp the official website and at the same time stay in touch with the potential clients, maintaining interest. The team has transformed a boring coming soon page into a frisky and inviting playground.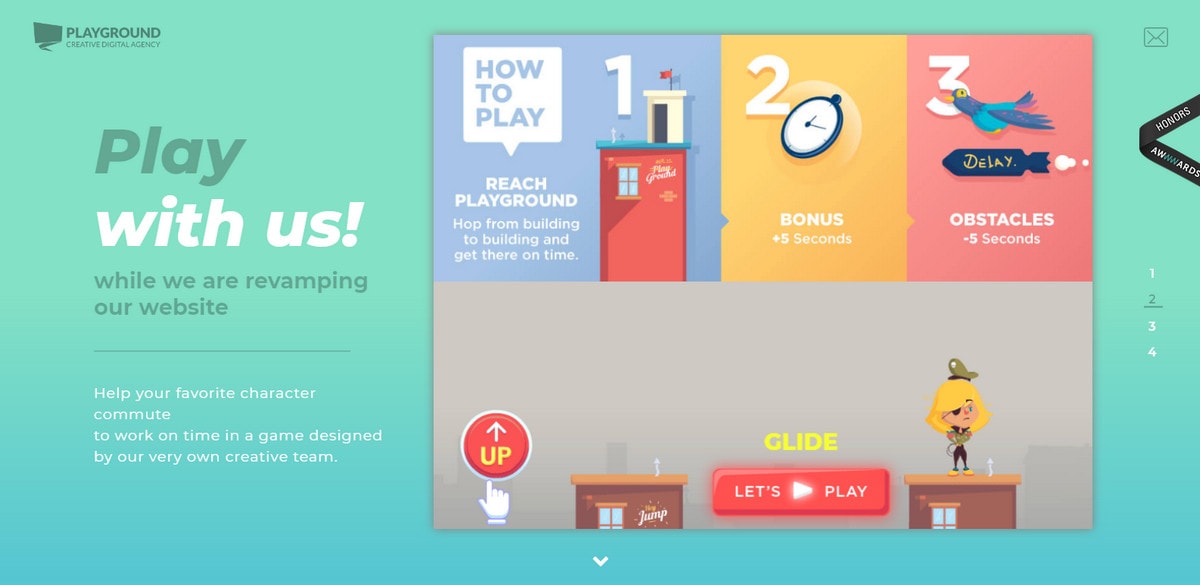 Star Wars Galaxy is a personal project of Nclud agency. It is a tribute to the beloved cosmic saga created by George Lucas. It is an interactive galactic experience that all the fans will appreciate.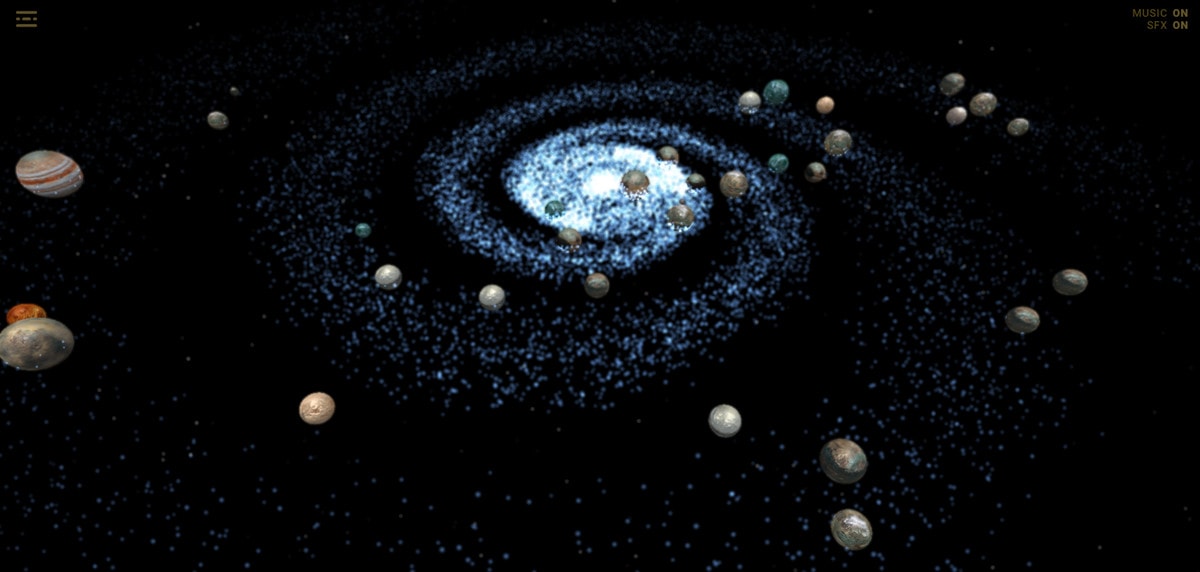 Cores by TM74 is a minimalist speed action strategy game. As a matter of fact, this game was created for iOS devices; however, the version for a browser is also pretty exciting.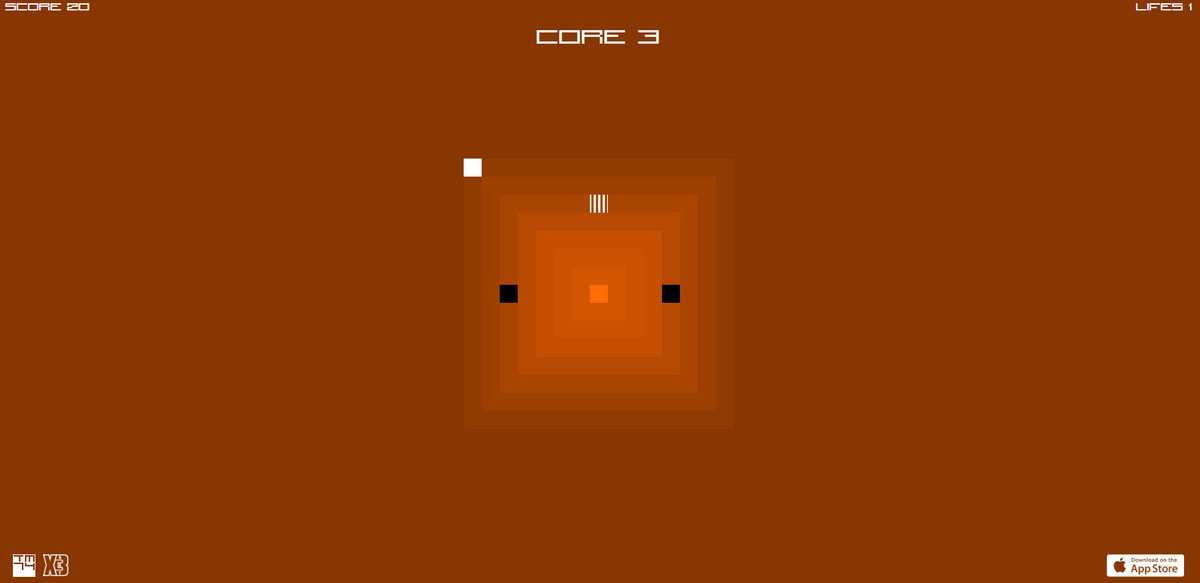 Cores by TM74
Conclusion
Gamification is massive. It has so many faces. From the oversimplified to the more sophisticated realizations, from plain minimalist designs to impressive highly detailed scenes, from insipid ideas to exciting plots with action-packed stories; it is certainly an area to throw you into and start to dig. It is very inspirational and recreational. It is an apotheosis of contemporary techniques and modern trends.
Tell us, which game caught your eye? What do you think about gamification?
Like what you're reading? Subscribe to our top stories.