Microsoft Outlook Update: Animated GIF and Other Features
Although Microsoft Outlook is most widely used for B2B customers, something like sending an email with the unique layout is practically impossible. The reason for this lies in the fact that the Outlook is not compatible with most HTML innovations.
However, there are some improvements on the horizon according to Microsoft Office Insider team, and as they say, the latest update is support for animated GIF in Outlook desktop. And it doesn't stop here!
Tip: Try to Create HTML emails with GIF's in minutes without coding knowledge.
Microsoft Outlook: New features
It is all about the user experience, isn't it? Microsoft Insider Team also recognizes that, so, they have decided to share with us how they have improved user experience with new features.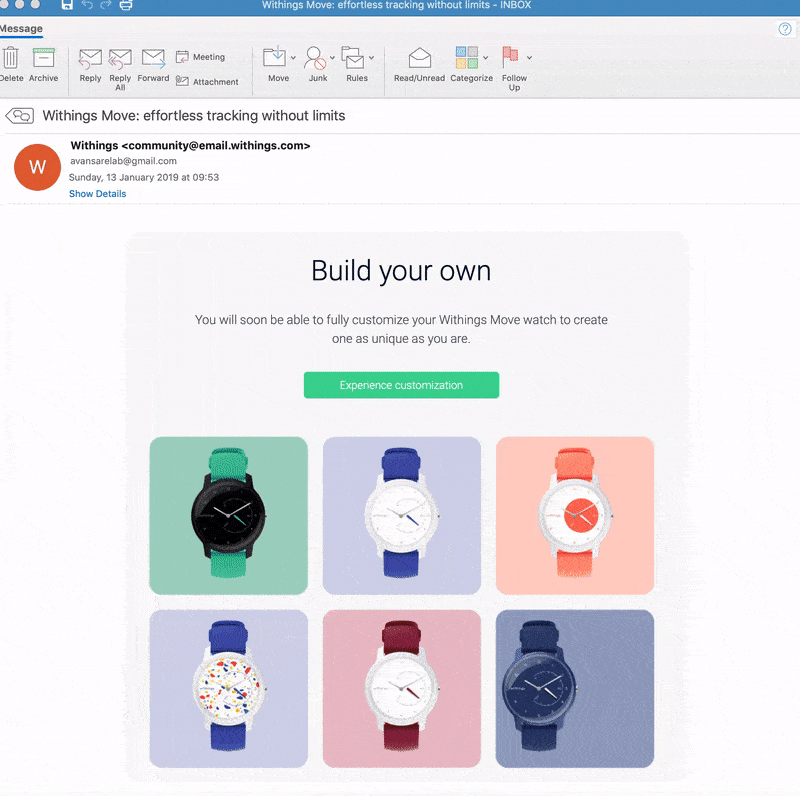 They have added user experiences such as @mentions in comments, Search keyword suggestions, accessibility support, and support for animated GIFs to render in most Outlook versions starting from Outlook 2010. Microsoft Outlook allows inserting animated GIF, and the new update supports 'displaying' the entire animation instead of just the first frame. These updates work on Outlook 2010, 2013, 2016, 2019, and Office 365.
What's in it for Marketers?
Actually, these updates can serve B2B marketers. For example, if they have to send a detailed instruction for something or explain the product, it is more effective to create a how-to GIF.
No-Code Email Template Builder
With Postcards Email Builder you can create and edit email templates online without any coding skills! Includes more than 100 components to help you create custom emails templates faster than ever before.
Start Free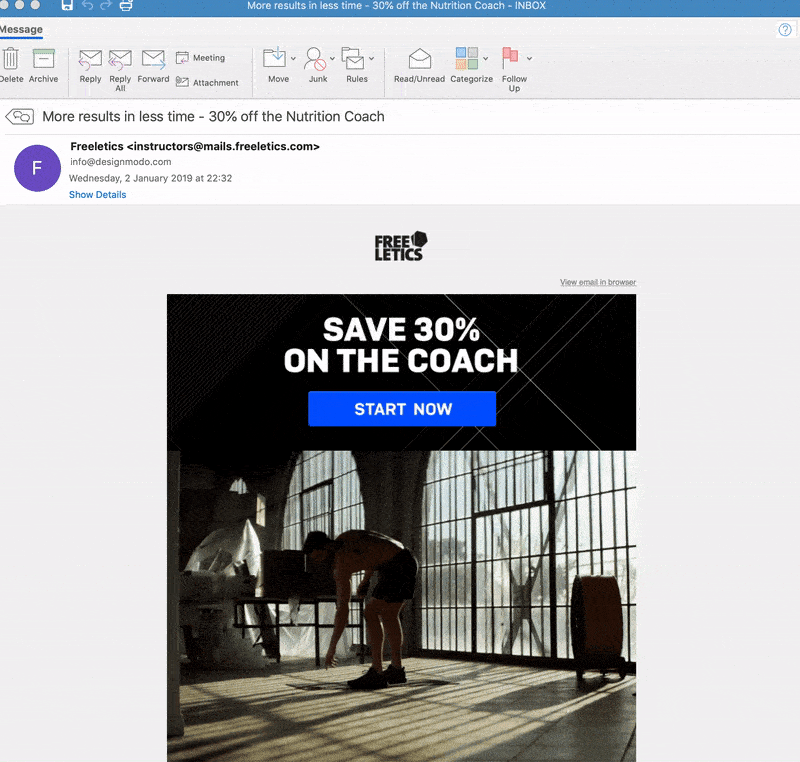 Furthermore, they no longer have to deal with a blank first frame when they open the email. Outlook has finally allowed an entire animation to be displayed. Also, recipient of the email doesn't have to be online to see GIF in action. Even though Microsoft is heading in a positive direction regarding their service, you should keep in mind that they haven't pushed this update on all their Microsoft Office versions.
If you are a marketer, make sure that people on your email list own a version that supports new features.
Like what you're reading? Subscribe to our top stories.