Reclaiming the Design to Development Process
Owning a web design agency is easy, and fun… said no one ever. Well, maybe Aaron Draplin or Justin Ahrens, but those are pretty positive guys.
Not only are you directly responsible for the success and well-being of your own employees, but you are also in charge of attracting, retaining and cultivating happy clients. This needs to be done all the while maintaining your bottom line and hopefully making a buck at the end of the day.
Although we always say we're in it for the freedom, or the ability to express our creativity, or for the joy of delivering something useful that helps other people, at the end of the day, your agency is a business and it needs to turn a profit.
I won't go as far as to say that money should be your only concern, but understanding how much you're making in regard to overhead is extremely important.
70% of Your Budget is Going to Development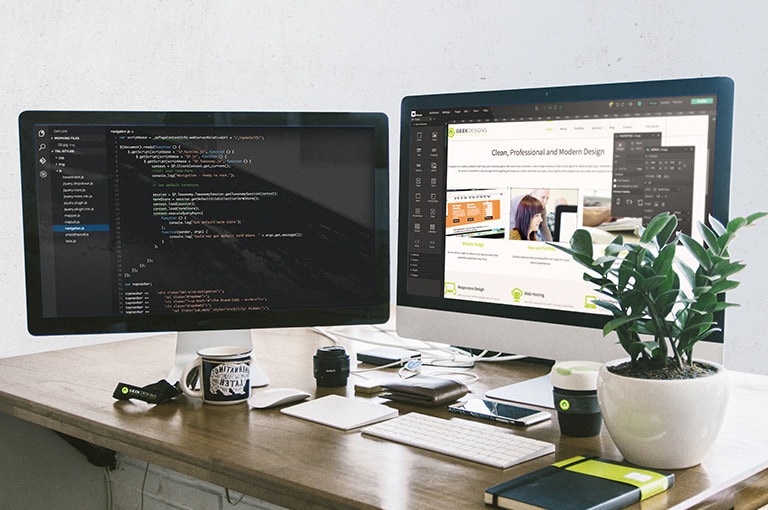 Webydo conducted a study not too long ago and, on average, if you are a web designer or agency 70% of your budget is going towards development. Yes, 70%. That's crazy, right?
No-Code Email Template Builder
With Postcards Email Builder you can create and edit email templates online without any coding skills! Includes more than 100 components to help you create custom emails templates faster than ever before.
Start Free
And we aren't even getting started with the endless loops of feedback, the loss of creative control, and back-and-forth experienced in the black hole that is the design to development workflow.
I feel like Matteo Bologna, humorously nails this design-development dilemma by explaining that:
"Since the coming of the Internet, designing and creating websites was a nightmare. You design in Photoshop and everything looks wonderful. So, then you hire developers, pay them a big chunk of the budget and instead of designing you spend most of your time explaining all the things that they fucked up…It's like if you want to kiss a woman, or a man, do you actually want to feel their lips or do you want someone else to stand in the middle and do it for you?"
Overcoming the Design-to-Development Time & Money Dilemma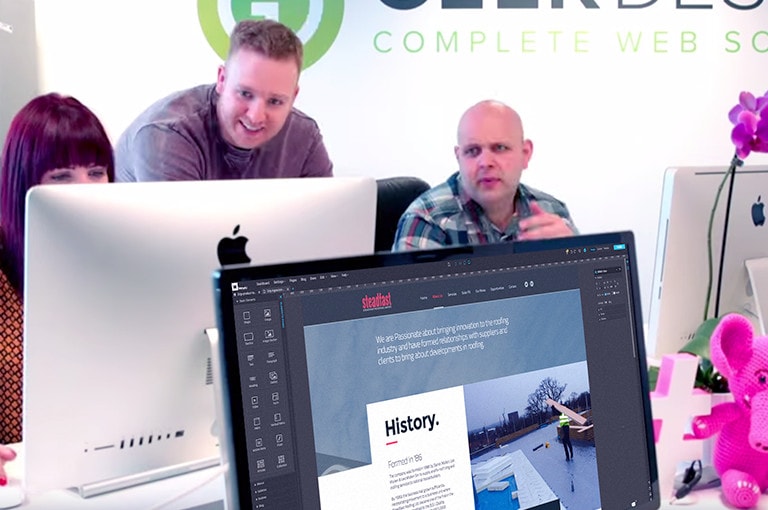 Alex Walker, owner of Geek Designs – a web agency based in the UK – has lived this dilemma of spending a ton of the budget for a given project and countless hours of feedback, and came out on the other side.
When Alex first started out it was just him. He designing websites in Photoshop and had a developer translate his design into code. He was able to corner the market for small-medium business websites in his area and took on another designer to expand the business. Not too soon after, though, he hit a roadblock. The development roadblock.
The issue of time and money spent on development wasn't allowing Alex to create websites at a pace where it made sense to expand.
Alex explains that, "before Webydo, we were lost as a company, projects used to drag due to the need for extensive development and the bewildering task of white-labelling our websites once completed was holding us back."
Seeking a Solution to Create Branded Websites, Faster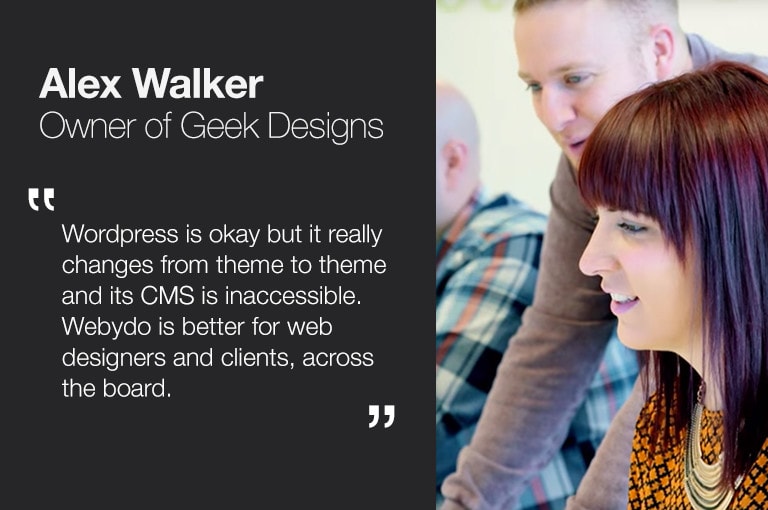 Alex, like most web designers tried out all of the big names, from DIY website builders to more developer-oriented solutions such as WordPress.
While, the DIY site builders didn't offer enough design control and didn't employ modern design features and trends for his agency, the professional solutions, specifically WordPress, didn't offer an easy enough CMS for his clients and were finicky theme to theme.
Alex elaborates that, "Wordpress is okay but it changes from theme to theme. Moreover, when we give the CMS to our clients, they just couldn't get their heads around it unless they used it all the time or were familiar with it already."
Searching for that one platform that would allow Geek Designs to focus primarily on the design of a website, that had modern features, without having to worry about a misspelled line within the code and that was white labeled became the holy grail.
Not long after, Alex found this all-in-one, white labeled solution in Webydo.
A Web Design Platform for Web Designers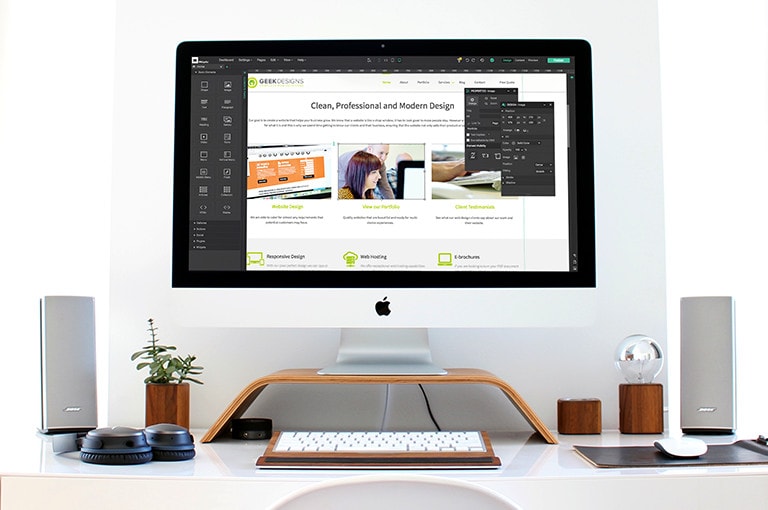 With Webydo, Alex is able to design custom, branded websites from a blank canvas to deliver a bespoke result to each client – a point that he feels pride in, and for which he is able to charge significantly more money.
"What really motivates me is delivering a custom experience to every client. Not only it is dull to give the same carbon copy of a to every new client regardless of industry they are from or business the are running, it's wrong. Handing over something that inspires my clients to pay it forward with referrals is what I love about my job."
Not strictly limited to a black canvas, Alex also feels a greater efficiency in the actual design process. The Studio's design-centric features help streamline his company's workflow. "We always get quite excited when a new feature comes out… when you guys released the Drag Handle and Automatic Layouts, those little tools saved us so much time, it's amazing."
So, instead of working off templates with limited flexibility and design functionality, Alex is able to leverage Webydo's powerful all-inclusive design software to fulfill his mission of creating high-quality, custom sites to help his clients increase their online revenue.
Rapidly Scaling a Web Design Agency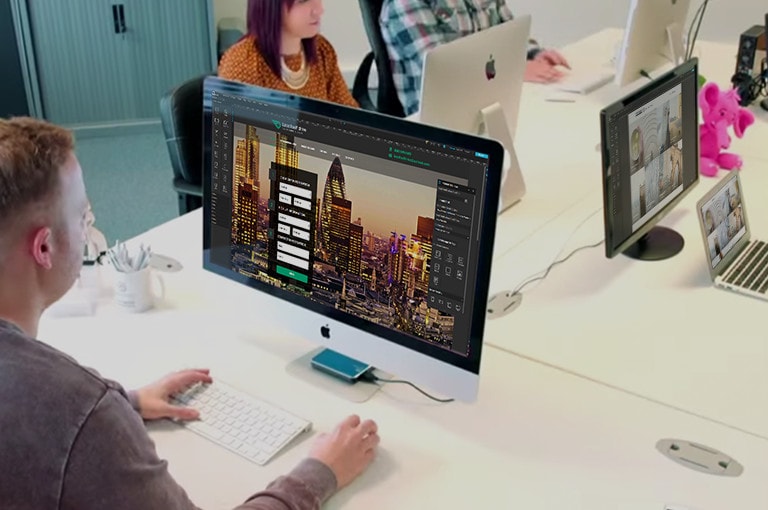 Upon making the switch to Webydo, Alex understood an inherent potential. Moreover custom design and flexibility, his designs were producing satisfied clients and a greater influx of referrals.
He was soon able to hire another designer to work simultaneously under the same account, maximizing the design workflow.
"Between two of us, we got a website done in 2½ days…the site even went live within about four days."
After establishing a rhythm Alex was able to grow his operation to 5 full-time employees creating 70 sites a year, up from just 10 websites a year and 1 employee. That's a huge increase in output and revenue due to a more streamlined process.
Owning a Web Design Agency can be Easy (and Fun)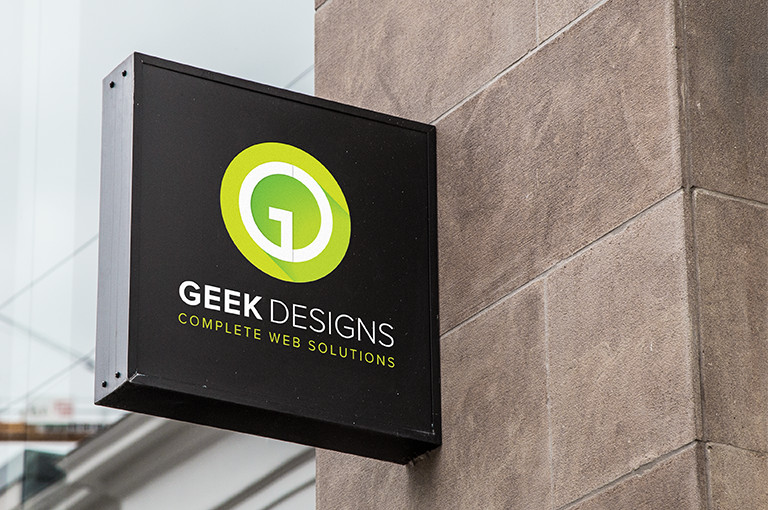 Take it from Alex when he says that "We're now able to produce better looking and functioning websites in a fraction of the time with Webydo, which has helped us to grow as an agency due to being able to take on larger work loads."
Geek Designs is thriving. And not only are they thriving, their clients are happy.
With Webydo's client-friendly CMS and white label knowledge base, the time spent on teaching clients how to manage the content on their site dropped significantly and they receive less follow-up requests for changes to their sites.
So, when I said above, that no one ever said that owning a web design agency was easy, I may have spoke too soon. Alex Walker of Geek Designers is the exception and Webydo made it possible…"Giving us the power to create bespoke, modern sites without having to know code or use templates is the most effective way that Webydo has helped us gain clients and referrals."
Like what you're reading? Subscribe to our top stories.