Best Web Dev/Design Conferences You Should Attend in 2017
I've never been a fan of conferences, boot camps or any other large meetings where introverts like me are usually found in the darkest corner of the room. Still, if you are looking to get an insight on the latest developments in web design and web development, you should, at least, keep an eye on keynotes and press releases.
Of course, the real deal is attending at least one conference/meet-up a year, to fill in any networking voids, get up-to-date with cutting edge technologies and implementations and also to make new friends.
Nowadays, development is equal to teamwork. And you'd want to have the best colleagues anyway, wouldn't you?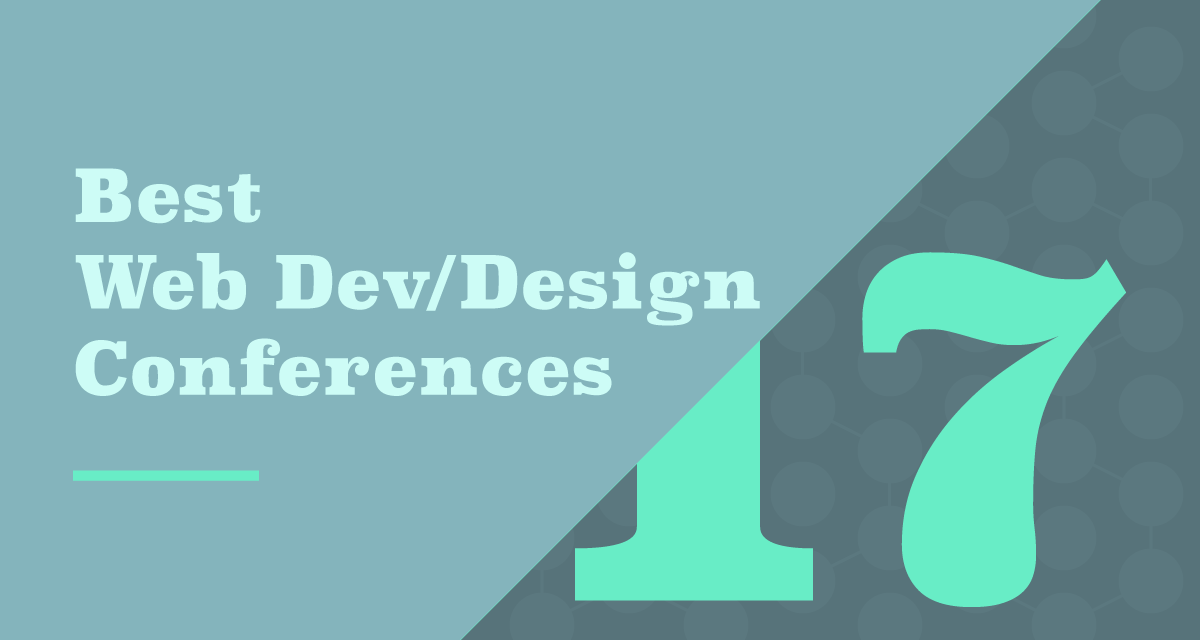 So let's have a look at some of the most important conferences every you should keep on the radar. You may want to note them in your calendar, and amend your budget, because, without a doubt, you'll find at least one to interest you. By the way, registration for Apple's WWDC is over :P.
ng-cruise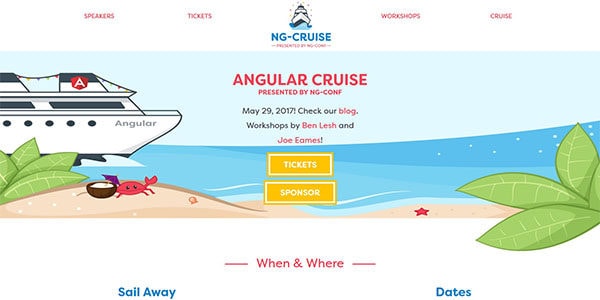 Newsletter Template Builder
With Postcards you can create and edit email templates online without any coding skills! Includes more than 100 components to help you create custom emails templates faster than ever before.
Try Free
Other Products
When:
May 29-June 2, 2017
Where:
The Bahamas
Why:
The beautiful Bahamas becomes even more appealing on May 29 – June 2, when ng-cruise, a community conference for Angular developers takes place. A 3 ½ day event with great speakers, workshops, excursions and, as we got accustomed, lots of fun.
---
International PHP Conference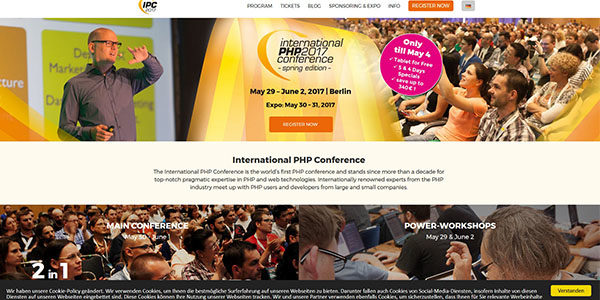 When:
May 29-June 2, 2017
Where:
Berlin, Germany
Why:
On 29 May – June 2, Berlin will host the world's first PHP conference for top-notch expertise in PHP and web technologies – The International PHP Conference. It's a must for any PHP developer. The discussion will deal with the latest on PHP Development, JavaScript, Architecture, Testing & Quality, Web Design and, of course, Agile & DevOps. Tickets may still be available.
---
Awwwards Los Angeles Conference 2017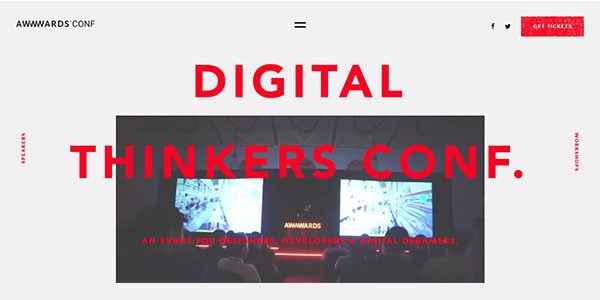 Bootstrap Template Builder
With Startup you can build a website online using the Bootstrap builder with ready-made designed and coded templates and themes.
Try Free
Other Products
When
June 1 – 2, 2017
Where
Los Angeles, CA, USA
Why:
Awwward Conference is an event that great designs. It's geared towards designers that build beautifull things. It's a 2-day experience where you'll meet the influencers of the next web and make valuable connections.
---
.netfr!nge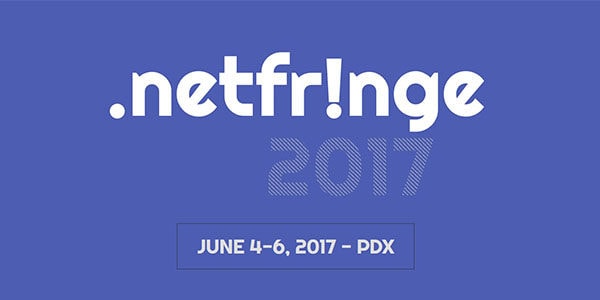 When:
June  4-6, 2017
Where:
Portland, OR, USA
Why:
.Net Fringe is an atypical conference focused on .NET, offering insights is one of the most active communities of .NET developers. Seriously, the seem to be all over GitHub. The .NET OSS community collaborates with Microsoft, Xamarin, and hosts some very important projects on GitHub. By the way, the offer some big discounts for students, and are known to generously offer some free invitations. So, if you live anywhere near Portland, you have no excuses.
---
WWDC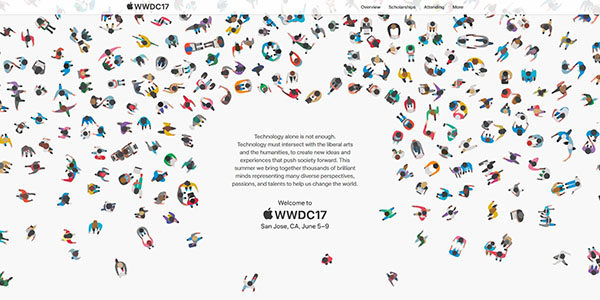 When:
June 5-9, 2017
Where:
San Jose, CA, USA
Why:
Thousands of World's most brilliant iOS developers will gather at Worldwide Developer's Conference. WWDC is a unique chance to get proficient guidance from Apple engineers, learn about implementing new technologies, make an appointment with Apple experts for personal one-on-one help on user interface design, watch exciting talks given by pros. This year will bring Women@WWDC breakfast Get Togethers.
Attending the event is really a privilege, in 2013 the tickets sold out in just 2 minutes,  since then, random selection is the only way to purchase one. If you are lucky to own a ticket, you should consider getting a lotery ticket. One will be enough.
---
UXPA International Conference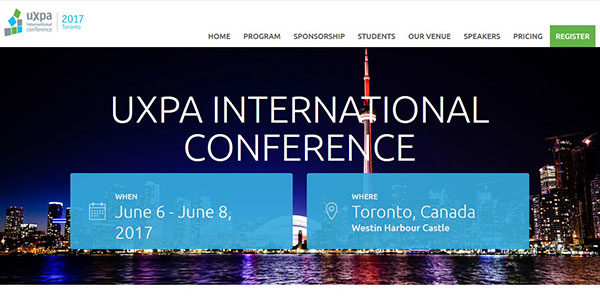 When:
June 6-8, 2017
Where:
Toronto, Canada
Why:
Considered by many one of the most influential user experience annual event in the world, UXPA is a must attend conference for anyone who is passionate about all things UX. VR, AR, the psychology of successful UIs are only a few of the subjects a addressed at the conference.
---
Enterprise UX 2017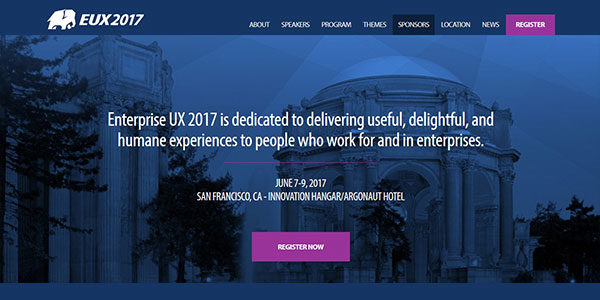 When:
Jun 7–9, 2017
Where:
San Francisco, CA, USA
Why:
EUX 2017 is for designers and developers that work for enterprises. The conference is designed for the unique UX challenges found within enterprise businesses. The subject covers the best practices in building user experiences for enterprise. Some of the focus points are crafting enterprise experiences, transcending silos, and creating legacies.
---
Kerning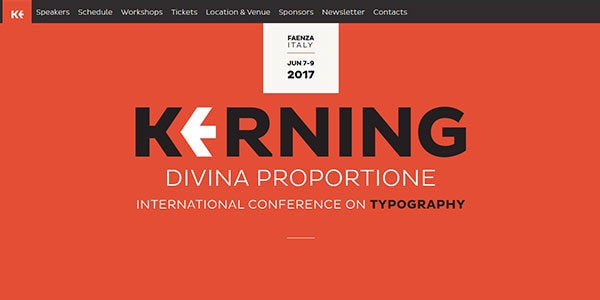 When:
Jun 7–9, 2017
Where:
Faenza, Italy
Why:
Kerning is an international conference dedicated solely to typography and web typography. Two days of workshops and one day for presentations brought by top notch speakers from the whole world of digital and web typography are the ingredients for an intriguing conference. Any typography aficionado should join the conference.
---
php[tek] Codegarden (Umbraco)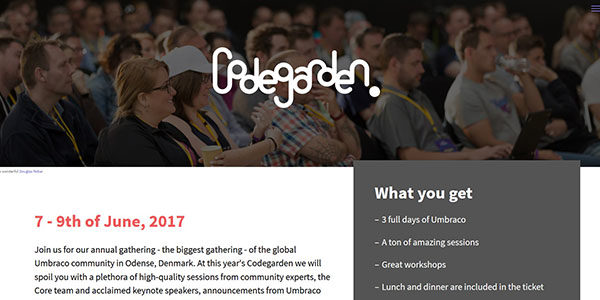 When:
June 7-9, 2017
Where:
Odense, Denmark
Why:
Helloo there Umbraco fans. Codegarden is the most important annual meeting of the global Umbraco society. It will take place in the wonderful city of Odense, Denmark, and will deliver the best presentations from experts, speakers and the Core team, announcements from Umbraco HQ, workshops, and more.
---
JavaScript International Conference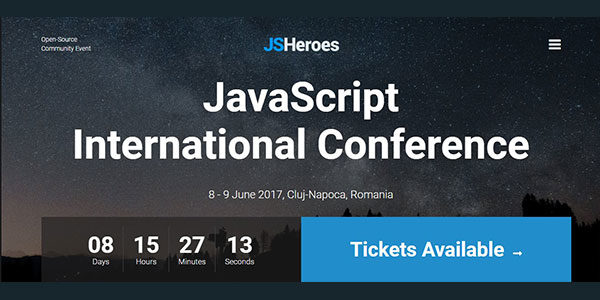 When:
June 8-9, 2017
Where:
Cluj-Napoca, Romania
Why:
One of the biggest regional conference dedicated solely to JavaScript, will take place in the beautiful city of Cluj-Napoca. Twenty international JavaScript experts and no more than 500 attendees. Two days of high-class JS talks and some exquisite traditional cuisine.
---
PHP South Coast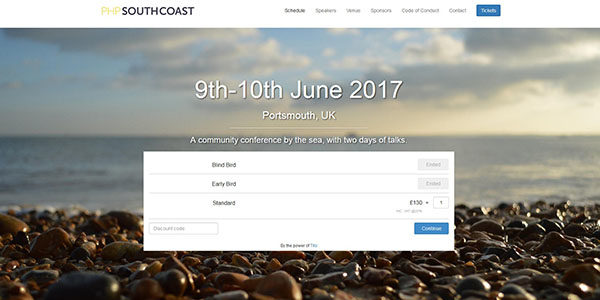 When:
June 9-10, 2017
Where:
Portsmouth, UK
Why:
PHP South Coast is a two-days community conference, held by the sea. The organizers ensured that the best speakers and experts from UK, as well from the international PHP community will give the best presentations, making the event a great place to exchange ideas and meet new friends.
---
GOTO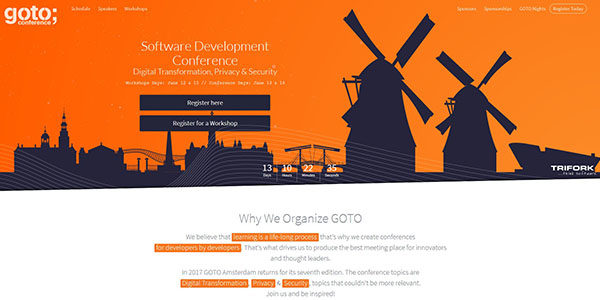 When:
June 12-15, 2017
Where:
Amsterdam, Netherlands
Why:
GOTO is a conferences for developers by developers. It's a mature conference, with the 2017 edition being the seventh edition. The main topics are digital transformation, privacy and security.
---
The UX Conference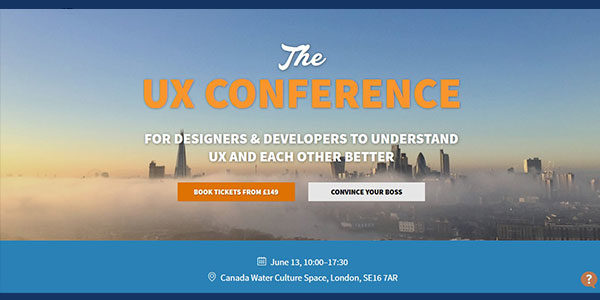 When:
June 13
Where:
London, UK
Why:
One day event for  practical UX design talks and workshops for designers and developers on creating chatbots, running UX research, user testing, teams, versioning design and prototyping.  The conference will feature professional designers and developers from Microsoft, British Gas, Heatrow and more.
---
Smashing Conference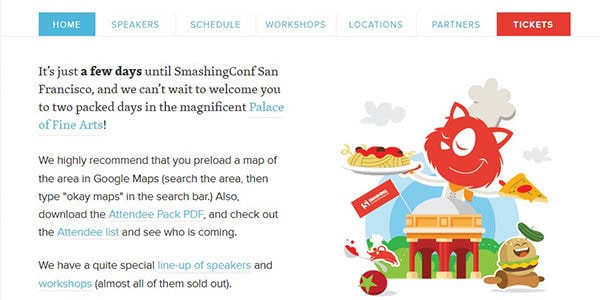 When:
June 13-14, 2017
Where:
New York City, NY, USA
Why:
Two full conference days, 10 workshops, 15 speakers. Smashing Conference is a place to share your superpowers with the most skilled front-enders and also to learn from them. With only 400 tickets available, the conference may be sold out soon.
---
ConvergeSE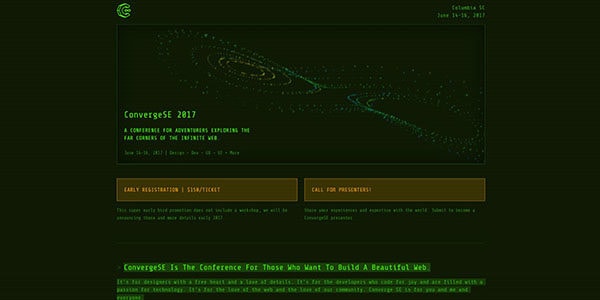 When:
June 14-16, 2017
Where:
Columbia, SC, USA
Why:
ConvergeSE is a conference for everyone who is interested in building a beautiful web. It's meant for passionate developers who love coding and also for painstaking and spirited designers. It brings together the wonderful community that shares the same love: the love for web.
---
CSS Day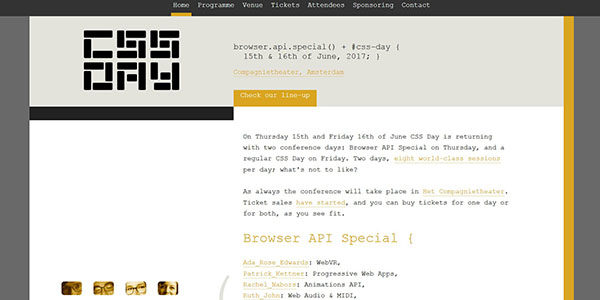 When:
June 15-16, 2017
Where:
Amsterdam, Netherlands
Why:
CSS Day is back with two conference days: Browser API Special Day hosted by Mathias Bynens on Thursday, and a regular CSS Day  hosted by Vasilis van Gemert on Friday. Each day, 8 workshops for a total of 16 sessions.
---
WordCamp Europe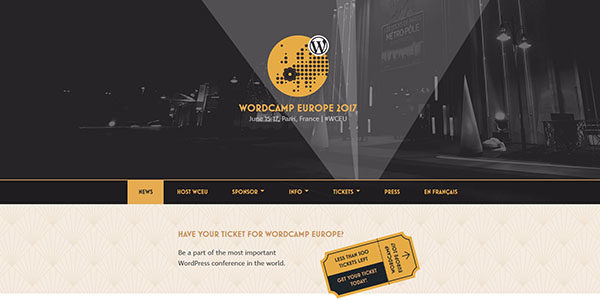 When:
June 15-17, 2017
Where:
Paris, France
Why:
After Leiden, Sofia, Sevilla and Vienna, Paris will be this year's location. The organizers promise that this edition will be "bigger and better than ever", and there's a good reason to believe them. More than 2100 tickets are already sold, which means that the number of attendees from the last year is already surpassed. Another 670 unclaimed reserved tickets were released at a very fair price. Don't miss the chance to get to the fifth annual event hosted by European WordPress community.
---
Ruby Nation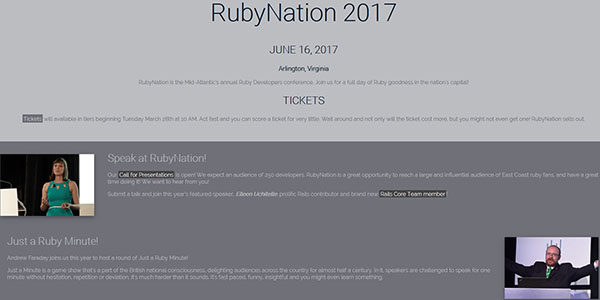 When:
June 16, 2017
Where:
Arlington, VA, USA
Why:
RubyNation is the Mid-Atlantic's annual Ruby Developers Conference. Attending this conference is the way to reach the audience of East Coast Ruby fans, but everyone is invited. Last year's conference was a success, so expect the same from this year's conference.
---
O'Reilly Fluent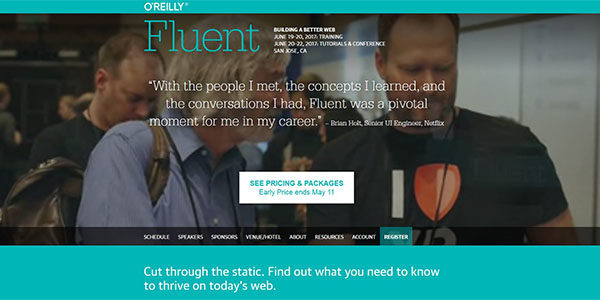 When:
June 19-22, 2017
Where:
San Jose, CA, USA
Why:
O'Reilly Fluent started in 2012 as a conference for JavaScript, HTML5 and other web technologies users. Since then, it evolved so much, that now it covers all areas of the web: from frontend and backend systems to web design, security etc. It's a must-attend confference.
---
VueConf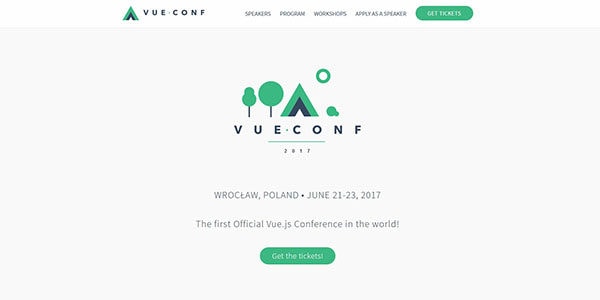 When:
June 21-23, 2017
Where:
Wrocław, Poland
Why:
VueConf, the first official Vue.js Conference in the world, gathers the best experts and speakers right in the heart of Europe, in Wrocław, Poland. So, if you are into Vue.js, which you should, then you'd better hurry. I have the ticket, the plane ticket, and I am counting the days. Nothing will stand between me and VueConf. And NO, I am not selling my ticket! Vue.js for the win!
---
ADDC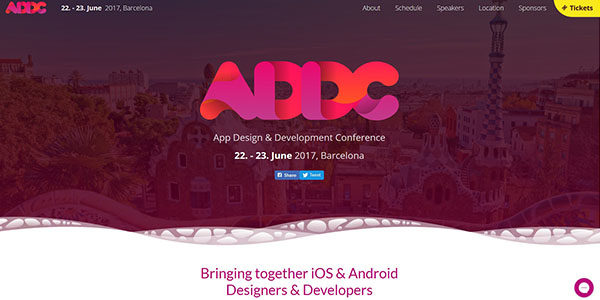 When:
June 22-23, 2017
Where:
Barcelona, Spain
Why:
No, it's no AC/DC, it's ADDC, a conference looking to help app designers and developers around the world  join their forces. It's a great opportunity for both professions to meet, innovate and get inspired.
Like what you're reading? Subscribe to our top stories.