Best Practices for Websites with Looped Video Backgrounds
Loop is a Boolean attribute of the video tag in HTML5 that is supported by the latest versions of modern browsers, including IE 9.0. It specifies a series of short movie clips that start over and over again. This feature was warmly welcomed by the web developer community and already affected numerous projects, having made websites look more intense and exciting.
These repeating sequences benefit various sorts of web projects starting from online portfolios and ending with mobile application sites. Web developers give preferences to short 5- to 10-second videos that as a rule, unite a theme or pursue one goal, for example, to show off agency's potential through ever-changing video reports on work done. The solution helps to intrigue people, stir up interest, catch the attention as well as enrich the appearance, improve user experience and reinforce the general feeling. Although working it into a project is a quite tricky and time-consuming task, especially when you need to shoot everything from the ground up, yet, it is certainly worth these efforts.
Let's explore some excellent examples of website designs that have overcome all hurdles and have enriched their websites with splendid looped videos.
Examples of Websites with Looped Videos
Haigh and Hastings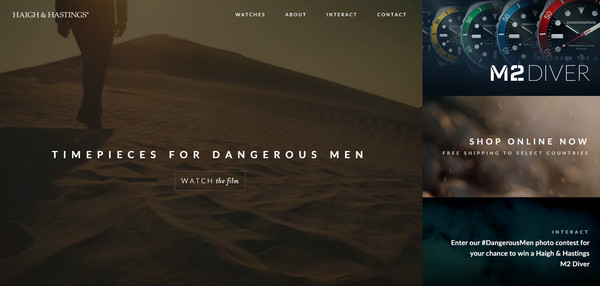 Haigh and Hastings represents a fruitful collaboration between an introduction section that features a series of looped videos and a sophisticated navigation menu that makes use of high-quality image backgrounds.
Webgriffe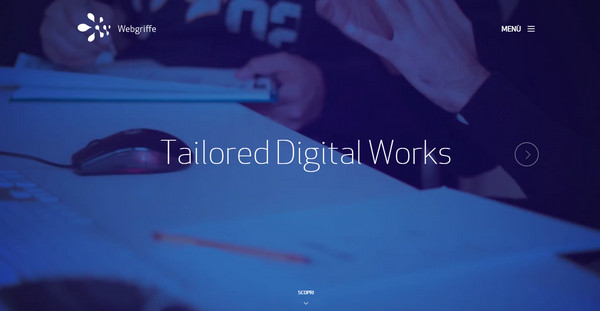 No-Code Email Template Builder
With Postcards you can create and edit email templates online without any coding skills! Includes more than 100 components to help you create custom emails templates faster than ever before.
Try Free
Other Products
Webgriffe bolsters its brand and develops identity through a nicely executed "welcome" section that gets its magnificent and memorable appearance from a series of endless short videos. The latter demonstrates the workflow of the agency in an alluring way.
Spacejunk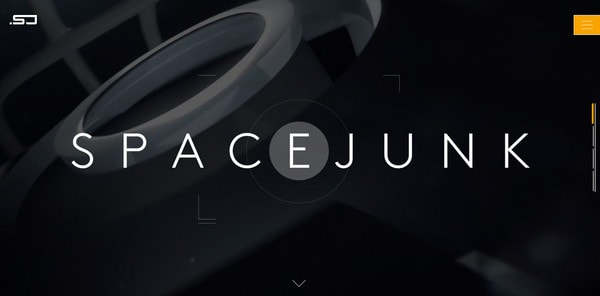 Spacejunk, from the first seconds, leaves a distinctive imprint on regular users and exudes an image of exclusivity and refinement. Series of mind-blowing professionally executed videos that are infinitely repeating performs an important and significant role here.
Eva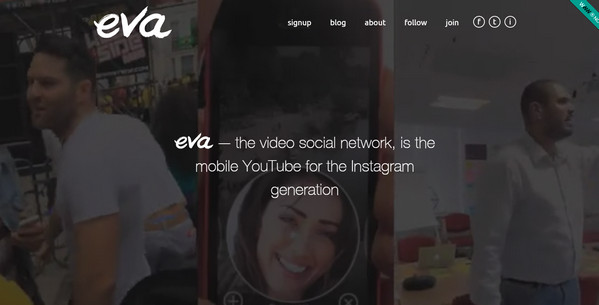 It is quite obvious that the magnetic appearance of the landing page of a popular video social network is produced via set of looped features. The page is wisely divided into three even parts in order visually to embrace various spheres starting from fun and entertainment and ending with workflows.
Newrow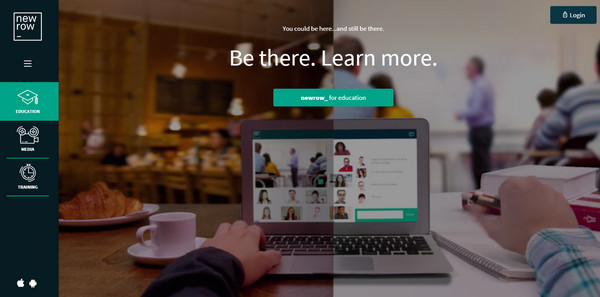 The chief aim of this cycle of videos is to encourage people, who want to live life to the fullest, to use the new way of education. Here the home page is split into two parts that creatively and effectively support the tagline.
Gracepoint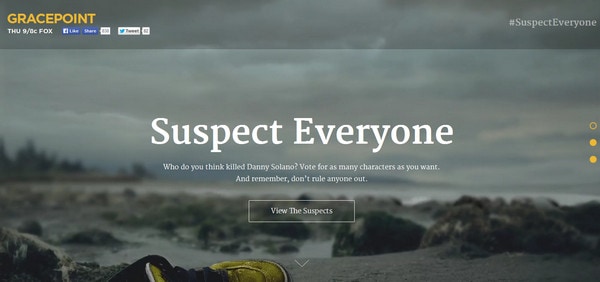 Gracepoint is a one-page website that guides online visitors attention towards the crime drama on the Fox network. Though it has only three subpages, the team managed to convey a sinister atmosphere through a gloomy dynamic cinematography-style backdrop.
Pastamancini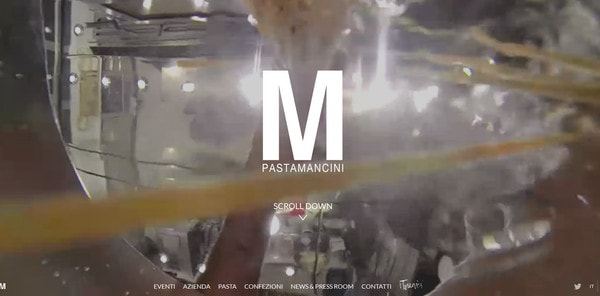 Pastamancini is charged up with purity and naturalness thanks to a series of short videos that feature spectacular landscapes and close-up countryside scenes. The solution beautifully echoes the rest of the visuals on the website.
Dalbello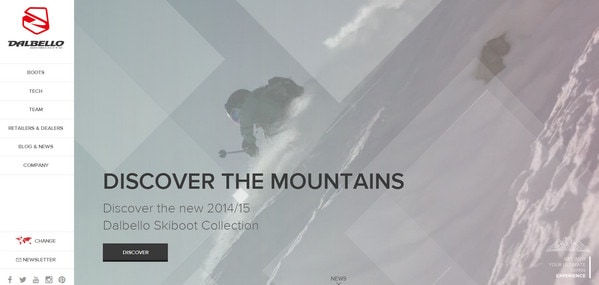 Here, several videos of picturesque snow-capped scenes, filled with positive emotions and sports vibe, play round and round in order to intensify the project. They ideally blend with the whole website design made in light coloring and support the theme.
Distill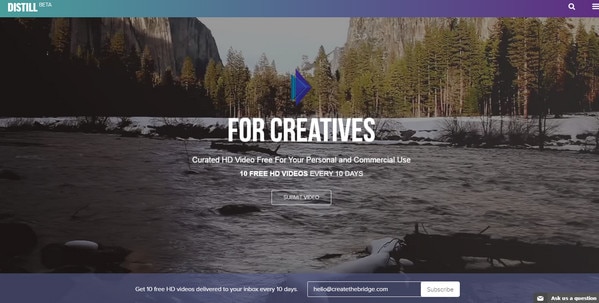 Distill is a project that is targeted at creatives, who need free short HD videos for personal and commercial projects. The "welcome" screen of this helpful service features a stunning landscape that not only serves as a representative example, but also pushes forward the concept.
Drygital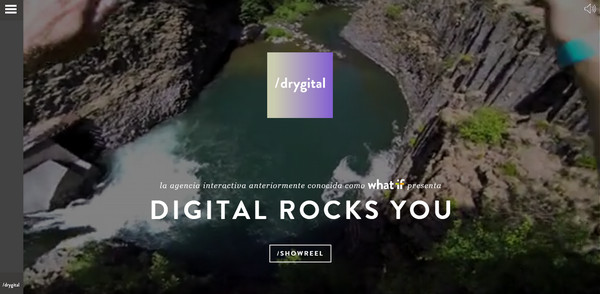 Drygital greets online audience with exciting and dynamic shortened videos that are slightly overshadowed by a subtle halftone effect in order to effectively excel the logotype, tagline and "ghost" call to action button from the background.
Trif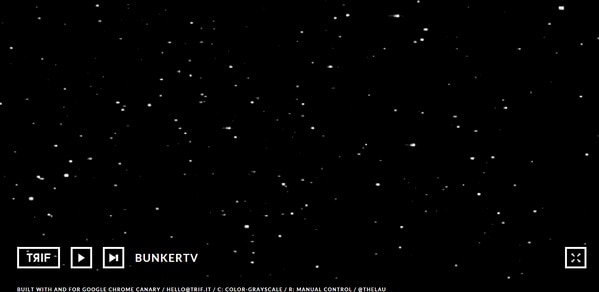 Trif looks quite pioneering, evoking quite mixed feelings. The team opts for a series of enigmatic, ambiguous but intriguing videos that certainly captivate and drum up interest.
Mr. Stefan Braun's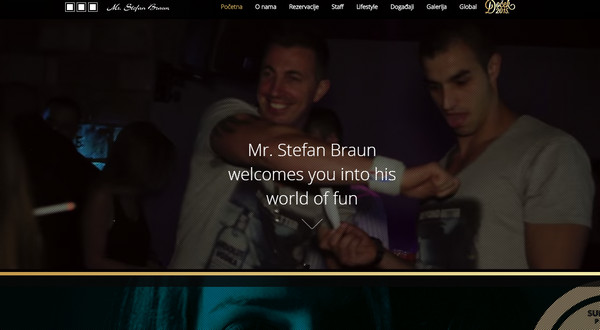 Mr. Stefan Braun's official website is charged with positive emotions, electric atmosphere and lots of fun. The party-themed videos speak for themselves, reinforcing the website and invigorating the design.
Z+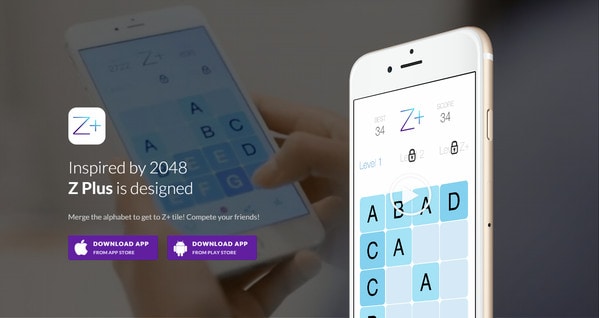 Using visually-pleasing gif animations that reveal workflows of future applications is a huge trend among mobile developers. The official website of Z+ includes a couple of videos that give a few subtle hints about this small challenging game.
Boo Cat Club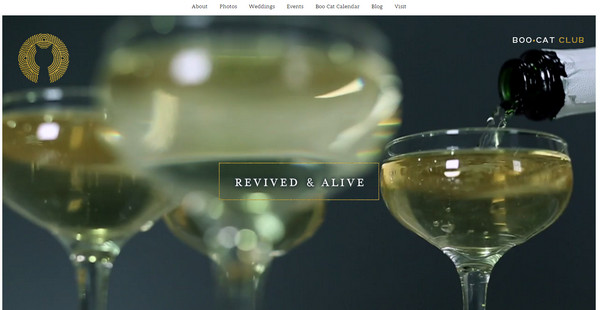 Not only does catchy tagline "Revived and Alive" characterize the club, for which this website was created, but it also matches several short videos that convey cheerful mood. The solution inspires online readers to visit the establishment.
Triptych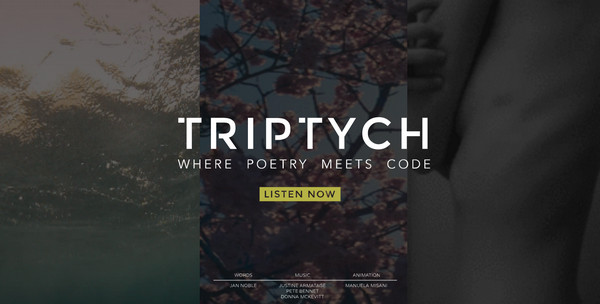 The home page owes its remarkable and lively appearance to 3 flawlessly executed still photos with wonderful subtle motions. They reflect the concept of triptych; that is a type of art or photo composed of three different sections divided by plain borders and variations on one theme.
Primal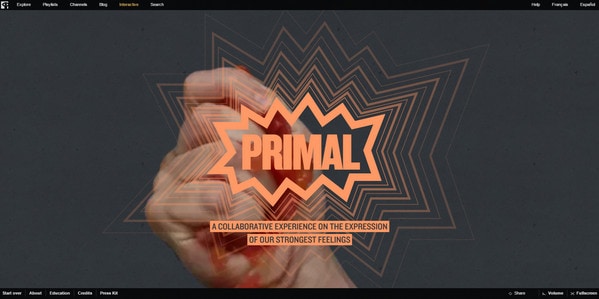 Primal includes a dozen of around five seconds long videos dedicated to a scream that serves as a peculiar opener. The home page is based on one looping video with a double meaning.
I am Baaz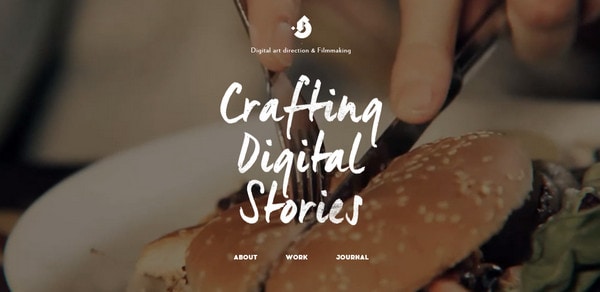 The team adds to the website a sense of creativity, and at the same time, shows its sphere of expertise with the help of five professionally filmed videos that are complemented by ornamental brush typography and some tiny effects. Thanks to continuous playback, user gets an opportunity to enjoy the craftsmanship of the filmmakers.
Vesper Hotel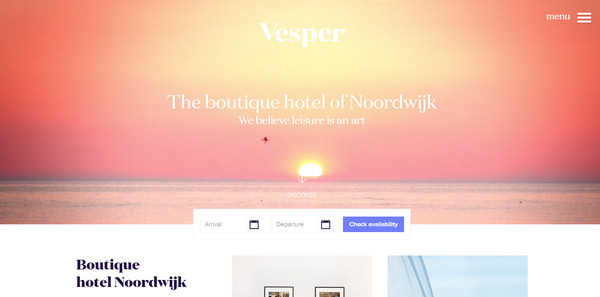 The front page tries to convince online visitors that Vesper Hotel offers you an unforgettable pastime through bright and picturesque videos that play without delays and pauses.
Tours Altitude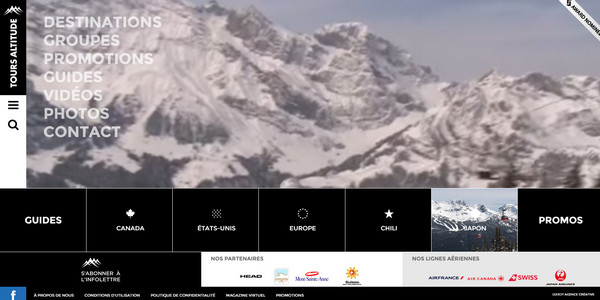 Tours Altitude breaks the molds of conventional home pages with its video-centric design. The front page includes several magnificent videos that should motivate potential tourists. Moreover, each represented region is accompanied by a series of breathtaking images.
Umbrella Here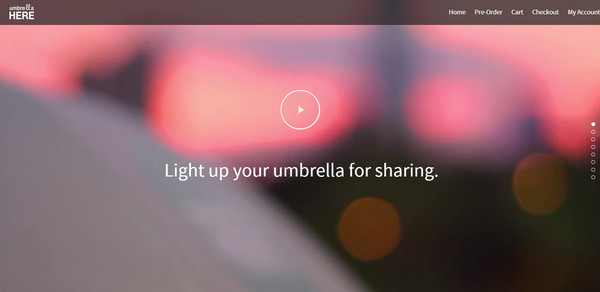 The website relies on visuals, delivering a firm general impression and creating a far-reaching impact. Several splendid looped videos supported by excellent and rather descriptive image backgrounds draw a picture of an upcoming product.
Conclusion
Vine, a huge trend among amateur filmmakers, has already affected website design. The series of short-form looping videos wonderfully mark front pages, give the site a spectacular aura and to some extent entertain users.
Like what you're reading? Subscribe to our top stories.