30 Sets of Watercolor Free Brushes for Photoshop
Adding a watercolor effect to a design has become pretty popular lately. Besides it being popular in web design, it also looks really nice when you edit your photos and want something different.
It is pretty difficult to replicate the watercolor effect digitally, but with some work and practice you can definitely achieve great results. You just have to follow some tutorials that you can find online and download some brushes that you will need to work with.
If you choose to work in Photoshop, then the diversity of brushes you can choose from is huge. You sometimes might get confused, but the important thing is to choose the ones that you will really need, otherwise you will end up hoarding lots of stuff you won't even use on your computer.
We have saved you some time and gathered 30 sets of watercolor brushes for you to choose from. Hopefully these will be helpful for you and you future cool designs.
Watercolor Free Brushes
Foliage Sketches Photoshop and GIMP Brushes
A set of Photoshop brushes composed of various foliage, in the form of sketches. These are drawn by hand and are all high resolution, with the average size being about 2000 pixels.
Watercolor Splatters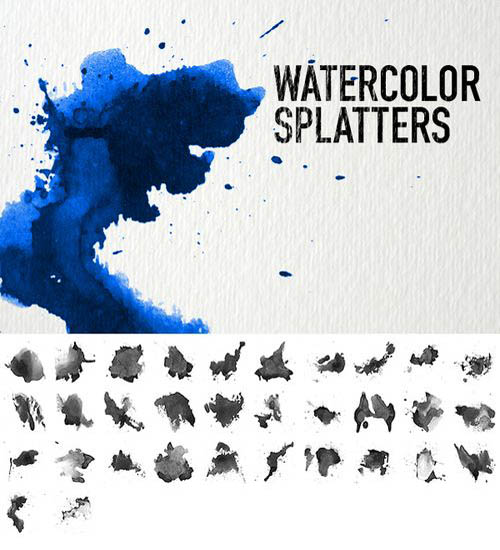 No-Code Email Template Builder
With Postcards you can create and edit email templates online without any coding skills! Includes more than 100 components to help you create custom emails templates faster than ever before.
Try Free
Other Products
Includes 32 high-resolution splatter brushes that fascinate by its professional execution. Each blob has its unique shape and intersection of layers that is ideal for producing watercolor effects with depth. It works in various Photoshop versions starting from old-timey CS. As a bonus, you will get 3 extra photo textures.
WaterColor EXTREMUM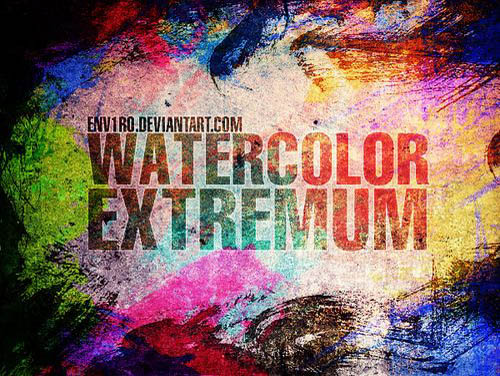 The artist offers a huge pack for facilitating creation of watercolor effect. There are 41 detailed brushes that look exceptionally good not only on small or standard screens but also on huge ones. They are compatible with PS 7 and higher versions.
WaterColor Reloaded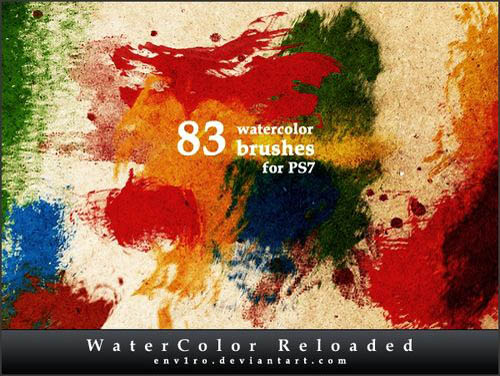 This is another vigilantly created pack of watercolor brushes from the same author. It has 83 items that can come in handy in different art projects.
Note: this time brushes do not have such a fine quality so that they are suitable for small resolutions.
Watercolor brushes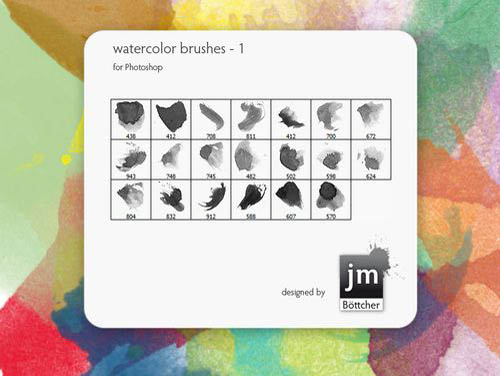 It's an excellent set of 20 brilliant, decent watercolor brushes that look splendid when a vibrant coloring is applied. They perfectly work in old Photoshop versions and licensed under CC.
HIGH RESOLUTION WATERCOLOR BRUSH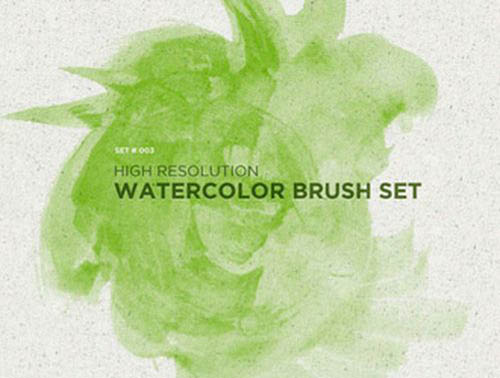 9 high-quality watercolor brushes with a distinctive grunge touch are hidden in this freebie. Resolution of 2500×2500 px provides you with an enormous potential, making graphics appropriate for numerous artworks, especially those where legibility and detail play the first fiddle.
22 WATERCOLOR BRUSHES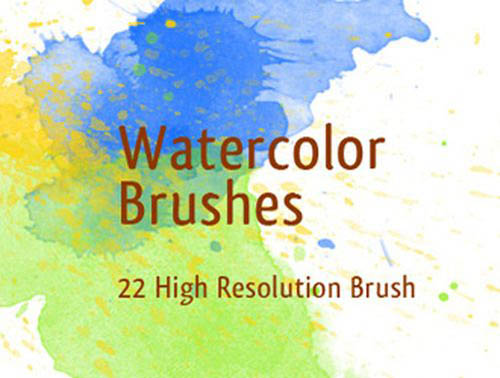 This set of Photoshop watercolor brushes is great to have on hand. They are sleek, neatly executed, highly detailed and can be used both for personal and commercial projects. Here you will find 22 splatters.
WG Dry Paint Strokes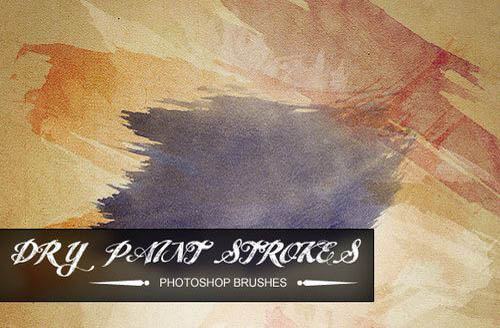 Unlike the previously listed above samples, this one offers tools for recreating dry paint strokes. It is another way of conveying watercolor touch. There is only 10 yet high-quality and varied items that can be used for personal purposes only.
Soft Watercolor brushes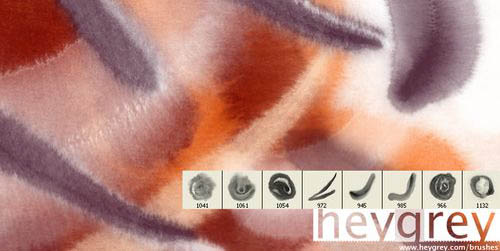 The set differs from others with its realization. While the majority of such type of packages include watercolor splatters with ragged edges, this set has a more smooth lines that well-suited to subtle, delicate environment.
Watercolor Brush Pack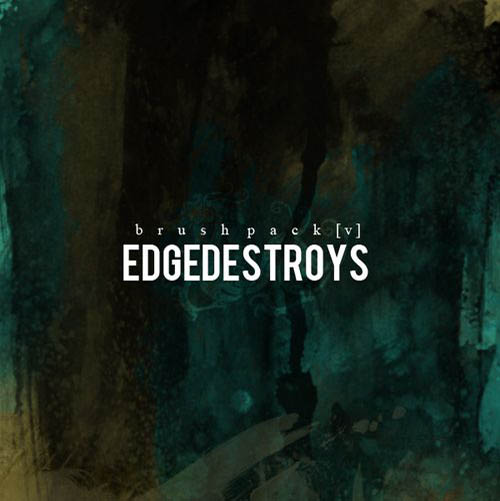 The pack recreates interesting watercolor effects that are suitable for prettifying backgrounds.  It includes 7 vigilantly designed and treated items.
Watercolor Brush Pack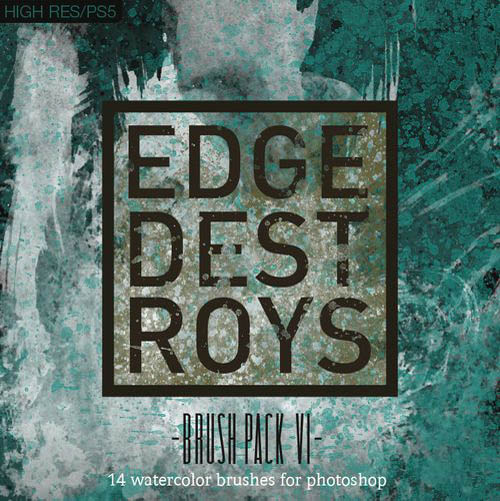 Used in pair with a gloomy or dark coloring this set of Photoshop brushes is able to add a marvelous grunge appeal spiced up with an artistic nature to any interface. There are more than a dozen objects; here you will certainly find a perfect match.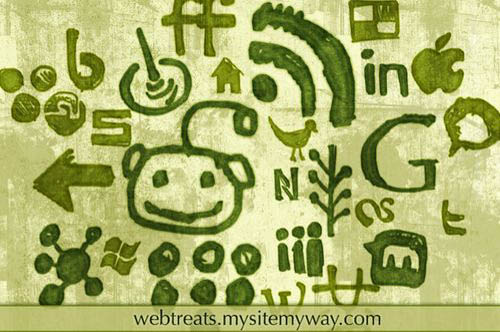 How about combining business and pleasure? This package of watercolor brushes aims to do just that. It enables you to give a creative vibe to the UI, and at the same time, enhance social media functionality. It comprises items in a shape of logos of popular portals such as Facebook, LinkedIn, Digg, WordPress and much more. Moreover, there is also a bulk of other assorted web symbols.
100 brush strokes

Being based on real acrylic brush strokes, this package conveys the nature of watercolor effect like never before. The variety covers 100 different items, starting from fine strokes that easily add delicacy and ending with wide sweeping strokes that produce an overwhelming feeling.
Watercolor I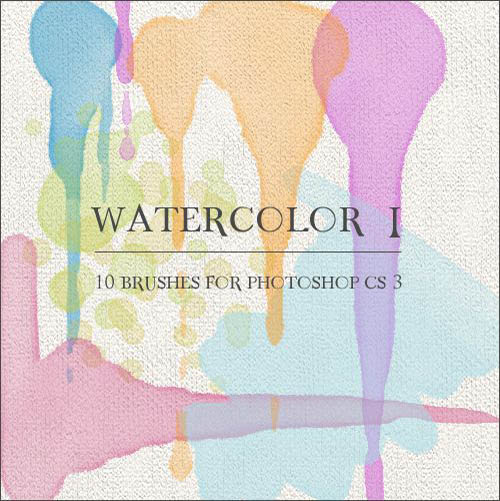 If you want to add an effect of runny paints that is quite often associated with watercolor illustrations, then you should try out this set. It has 10 items where each one in tandem with a soft color is able to easily achieve such result.
Watercolor II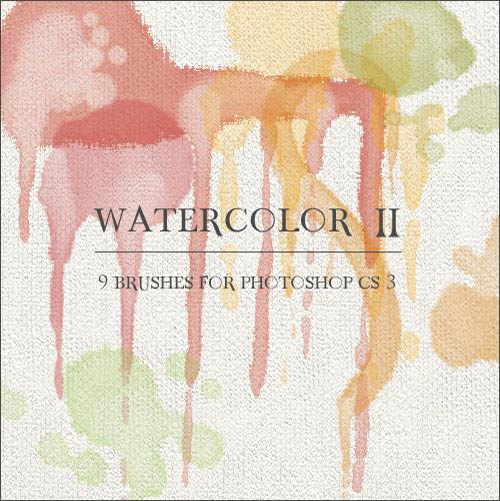 This is a continuation of the previous toolbox. The artist offers a series of 9 high-resolution brushes that have visually appealing blending modes and transparency touches. There are streaks and blobs.
Watercolor brushes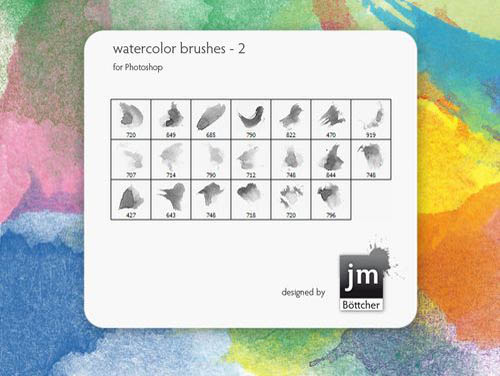 The package is great for providing any illustration with extra depth and complexity. There are 20 items with a different thickness that imitate prints produced by an artist's tassel.
Free Hi-Res Watercolor Photoshop Brushes Set II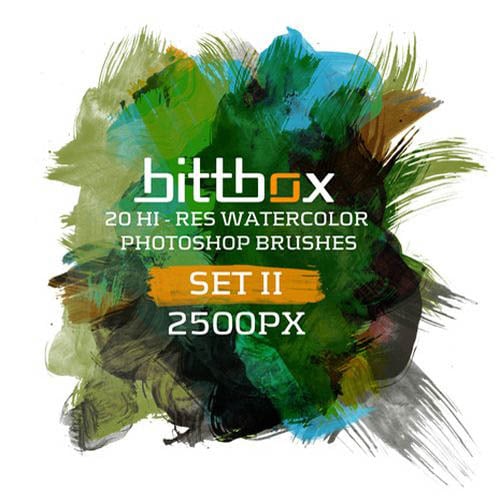 This set is all about the strokes.  Each brush mimics human movement and looks highly realistic and exceptionally good.  Thanks to a superfine paper that was used while creation, each item has got a thorough appearance.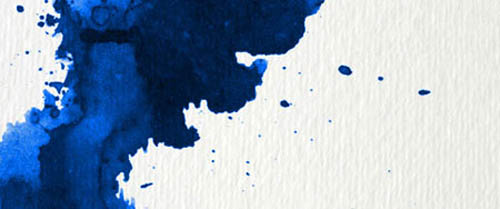 Brushes by Fudge Graphics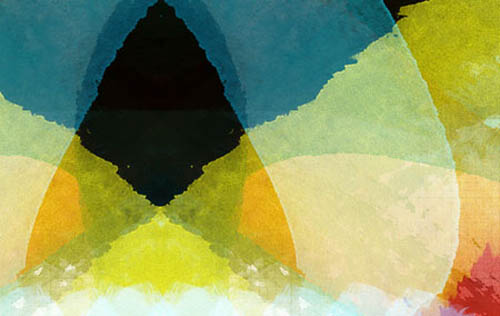 Watercolor strokes by Smashing Magazine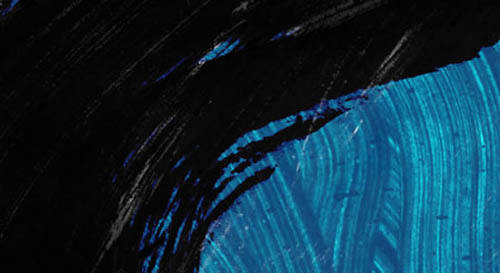 Created by a person who stands behind Qbrushes.com, this pack of watercolor brushes is going to be a real gem in your collection. It counts 4 excellently crafted stroke brushes that come in a pretty large size and work with Photoshop CS and higher versions as well as in GIMP 2.4.
Simple smudges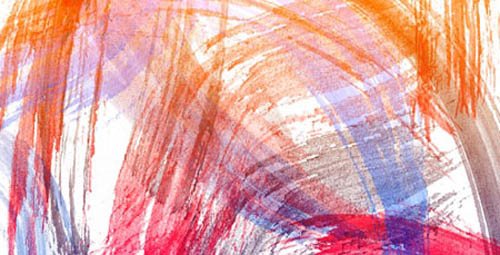 It's a perfect option if you need to create something exceptional and beautiful. Just play with a coloring and blending modes, and this set of brushes will show some magic. The kit comprises 32 items made in Photoshop 7 CE.
Watercolor Splatters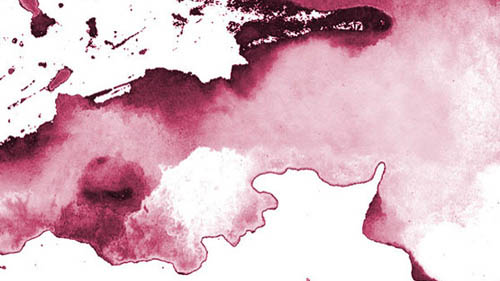 Ranging in resolution from 1250px to 2500px, this kit is ready to solve all your issues. 32 splatter brushes with the finest quality that are available for commercial projects just can't be missed. Add to this additional 3 photo textures and it certainly becomes a must-have.
Soft Watercolor brushes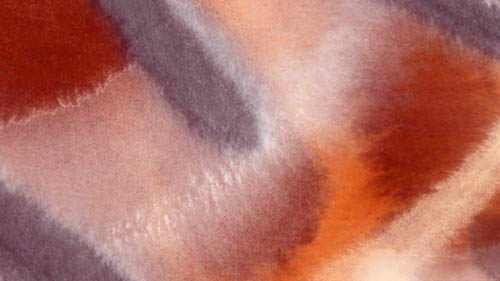 It's a set of instruments that designers need on a regular basis. Whether you need to polish your illustration or add an artistic touch to the interface, this pack of 8 amazing watercolor brushes with soft edges and furry nature is ready to help. It is compatible with Photoshop CS4 and higher versions.
WG Watercolor Brushes Vol1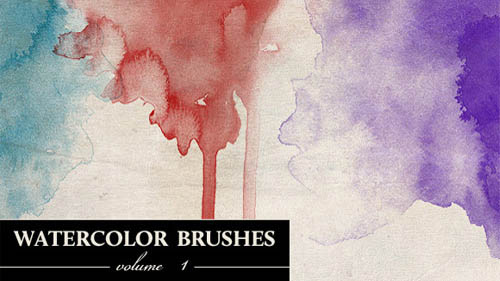 20 high-resolution brushes are hidden in this kit. They can be easily installed in Photoshop and are eager to help to mimic the layering of painted canvases. They are exceptionally good when applied on paper textured backdrops.
WaterColor .1. Brushes Pack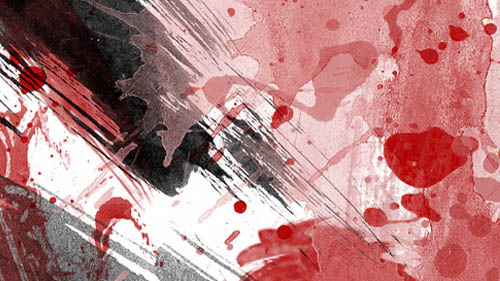 Want to have some fun with watercolor effects then check out this small yet comprehensive package of brushes. It includes 17 different styles of strokes that simulate human touches.
Watercolour Brushes Set 2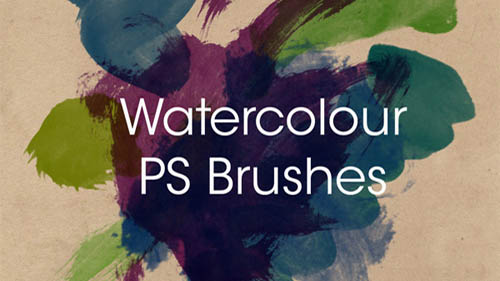 The freebie from fudge graphics offers 25 high-quality watercolor brushes with sensibility and human feel. There are sharp and smooth strokes. Resolution varies, starting from 1500 px and ending with 2500 px.
Watercolour Strokes Brushes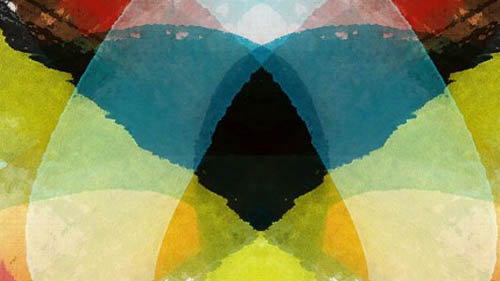 The set provides you with a simple way of adding watercolor strokes that can prettify any design. Some of them perfectly reflect pressure, others boldness, nevertheless, all of them boasts of excellent transparency and layering.
Splatter and Watercolour Brushes For Photoshop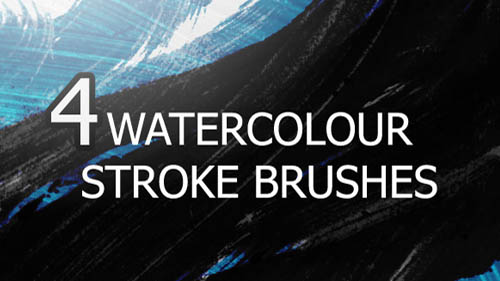 Having an average size of 2200 px or 2500 px this kit of brushes seems to be a perfect deal for those of you who seek detail, accuracy, precision and quality. It consists of 21 high-resolution items that falls into three main categories: splatter, stroke and watercolor effect.
Conclusion
An ever-growing library of Photoshop instruments of every kind is a must have for every designer. Among all sorts of tools brushes one of those who enable imagination to run wild, especially when it comes to reproducing artistic mediums such as watercolor effects. We hope our collection let you bring to life most cherished and bold ideas.
Like what you're reading? Subscribe to our top stories.