20 Useful Free Google Docs Templates
A Google Docs Template allows us to upload, download and create documents with file extensions such as .ppt, .xls, .doc, .jpg, and .bmp to access on our personal computers. There are a wide range of templates available with Google Docs that can be used for converting or to generate the content for the internet users. These document templates are quite compatible with MS Word for notepad, Mac and PC and TextEdit. These Google docs make our life and job easier with the wide variety of elegant and simple to use templates. Using these templates, you can create a spreadsheet, presentation or a document with the preset design styles.
The templates play a major role in boosting your productivity towards work and also save your valuable time. You can either select one from the existing documents or even you can create one of your choices. Though there are numerous products and services available with Google, the doc templates are the most popular among them which is absolutely free. Even if you have Power point, MS Word or Excel, you can definitely try these Google Docs. You can also get the help of a spell checker, formatting tools and the line spacing and many more in these Doc templates.
There is also an option to insert footnotes, comments, images, links, tables, table of contents and headers with the templates. For any online business person or marketer, a spreadsheet is very essential and using the Google Docs templates, it is quite convenient and easy to create one. You can also create presentations and forms that help you to keep track of the events or occasions with the calendars, schedules and invoices. When you start using the Google docs, there would not be any hassle with your work or with your rapport with your co-workers and employers.
And also since these docs are stored in the Google account and not on your personal computer, you can open and view these files from any part of the world and can even make changes to them. Try to choose templates that have minimal decoration and ornamentation and which does not have tables or any other MS formatting functions. Make sure the Google Doc Template you choose make use of chapter headings, section breaks, table of contents and page numbers which would be convenient for the e-readers.
Google Docs Templates
Family Budget Planner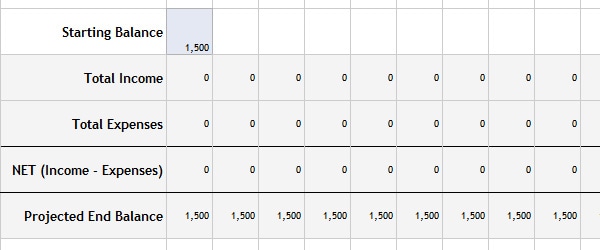 Family Budget Planner is a simple table that does not require any proper skills to work with. It embraces all the possible aspects including starting balance, total income, total expenses, end balance and others. It considers the determinants that form a clear image of your receipts and expenses.
Online Email Template Builder
With Postcards you can create and edit email templates online without any coding skills! Includes more than 100 components to help you create custom emails templates faster than ever before.
Try Free
Other Products
Circles Resume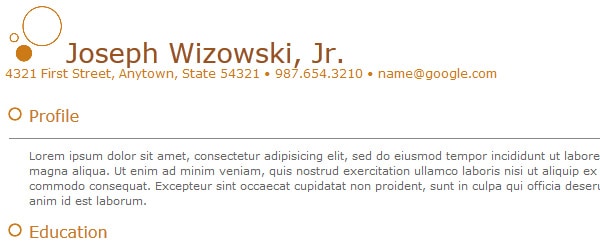 Circles Resume has a classic design and time-proven horizontal stripe layout that are spiced up with a subtle circular vibe. It does not include decorative details nor impressive visuals. However, its clean and tidy appearance in tandem with well-organized information hierarchy produces a favorable impression that can win over the potential clients.
Personal Monthly Budget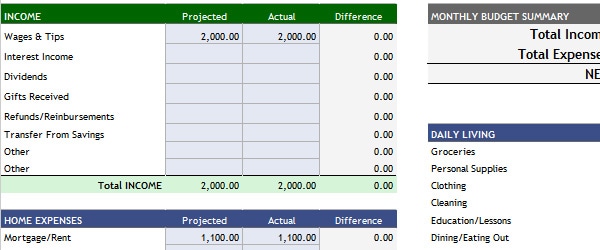 The paper lets you handle the finance plan of your family quite effectively. It includes several big tables such as Income table that takes into account
wages and tips;
dividends;
gift received;
refunds;
transfers from savings and other factors.
Home Expenses table with such fields as rent or food, and of course, a Summary table that showcases the result in an unobtrusive way.
Project Management Schedule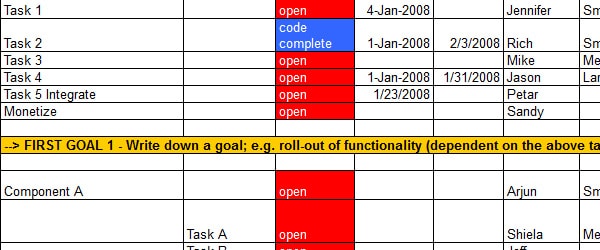 Project Management Schedule helps you to streamline the workflow and get the most out of cooperative work. Although there are lots of online services that perform the same role, however, this is a time-tested and viable solution to properly manage task without paying a penny. The table comprises only necessary stuff and is color coded, so that scanning of a grid turns into a mere pleasure.
Service Invoice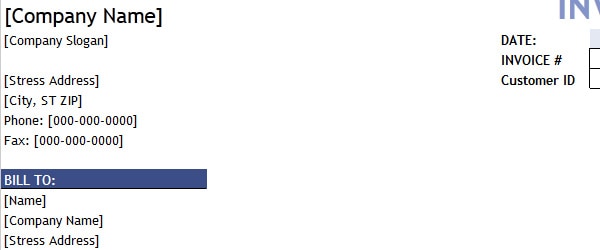 Service Invoice will come in handy for any freelancer who works with a huge company. If you do not know how to draw up such type of documents correctly then this template will sort out all the issues. It offers a small draft with all the required fields such as Company Name, Contact information or Invoice Number. Just select the required ones and fill them up.
Blue Rays Resume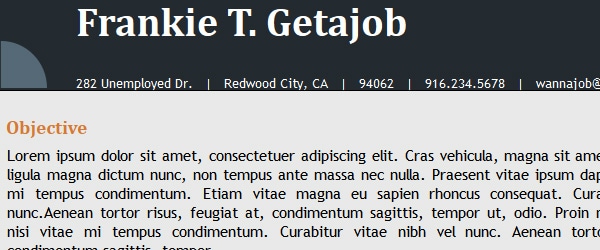 Blue Rays Resume is based on a traditional compact layout that gives the content a dominant position. As befits, there is no twists and eye-catching touches, yet it serves the purpose quite well. All the vital contact information is accumulated on the top while the rest of the content including bio, skills, and some other aspects takes up the huge part of the design that is left over.
To Do List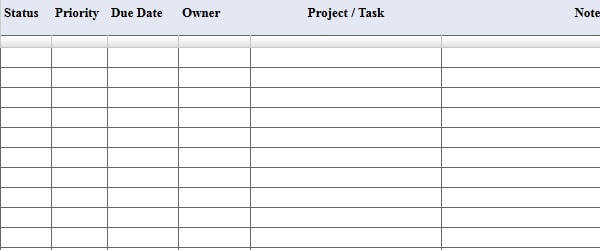 To Do List is a classic solution for organizing tasks that you or your team need to fulfill. It is a plain table that includes such columns as
status of the task;
priority (high, low);
due date or bottom-line;
owner;
project or task.
As you can see, there is nothing extra, only key fields.
Monthly Household Budget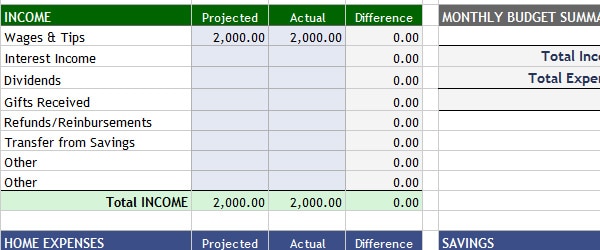 Monthly Household Budget differs from the 'Personal Monthly Budget' in several factors that should be taken into consideration such as a table dedicated to children or vacation. The worksheet utilizes a soft color scheme that perfectly sets one column apart from another, naturally highlighting important details.
Project Timeline (Marine Theme)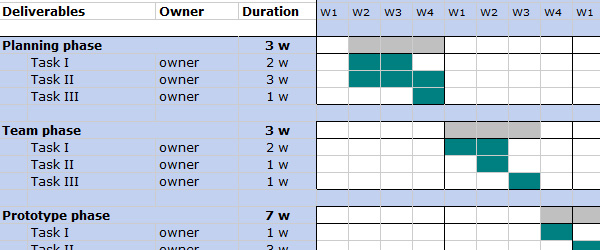 Project Timeline (Marine Theme) makes use of smooth pastel color palette based on blue, teal and neutral gray. It allows you to assign various phases of the work, owner and duration as well as monitor the progress of a process. The table looks highly organized and very comfortable to browse through.
Simple Budget Planner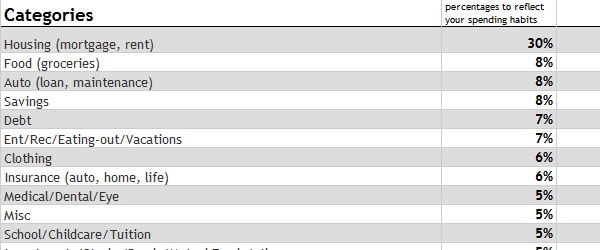 Simple Budget Planner was created for those of you who need a simple yet effective way to trace its expenses. It takes into consideration such constituents of everyday living as
food;
housing;
insurance;
clothing;
transportation;
children/school;
medicine and some others.
The standard horizontal line stripe layout that employs green and white coloring keeps everything systematized.
"Contact us" website form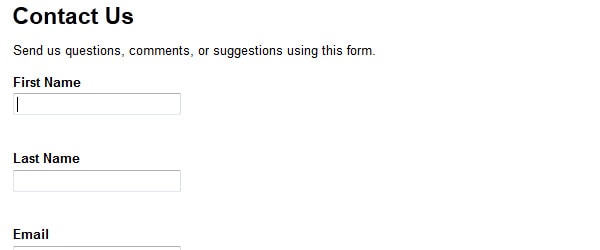 'Contact Us' website form is a typical mockup. It consists of basic fields that should be included in a form for leaving comments, suggestions or just feedbacks. There are inputs for the first name, last name, email, telephone number, and others. Of course, the design is merely primitive, yet it serves as an excellent foundation for creating something big and complex.
Resume with Cover Letter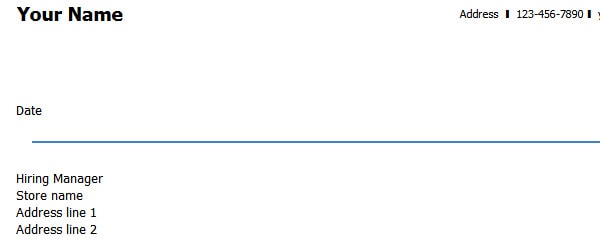 As you may have guessed from the nameplate, the template performs two roles. First of all, it offers a simple layout for constructing your CV with all the essential pieces of data such as contact info, portfolio, bio, skills, and preferences. And secondly, there is an optional yet quite valuable marketing device that bolsters brand identity and impresses potential employer.
Examples of New Charts in Spreadsheets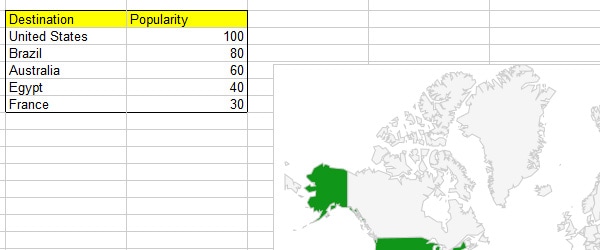 Examples of New Charts in Spreadsheets enable you to benefit from the possibilities of graphical representation of data. You will be able to familiarize readers with tabular data or just simple statistics in an engaging manner.
Credit Card Payoff Calculator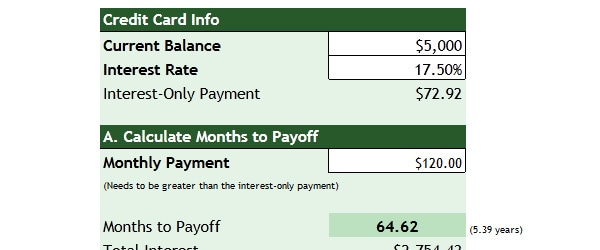 The doc template for Credit Card Payoff Calculator breaks the data into several portions. Thus, you will find a basic info with such factors taken into account as current balance or interest rate; calculated months to pay off with the monthly payment and total interest; and Monthly Payment. The color scheme based on a green perfectly meets the tone of the project.
Monthly Calendar 2012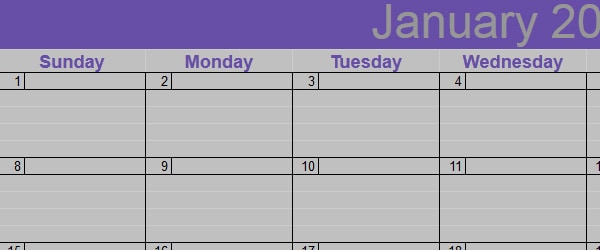 Monthly Calendar 2012 is quite universal so it can be easily adapted to any year. It features an intuitive layout and clear structure so that you won't get confused. While the predominant gray tone that is used for background lets leverage template for business purposes, deep violet brings important data into focus and slightly expands its scope of use.
Example Spreadsheet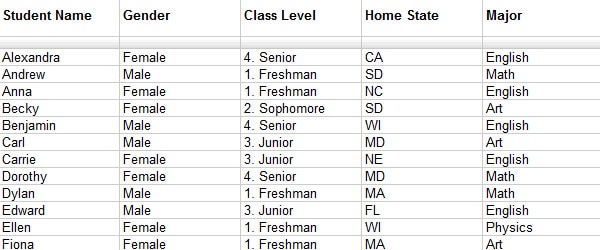 Example Spreadsheet deals with an intensive content with ease, saving viewers from distractions. It skillfully puts every piece of data into its place, providing the information with a strict hierarchy and organization. The mockup gives a sense of order and demonstrates the good use of white space.
Modern Resume – Blue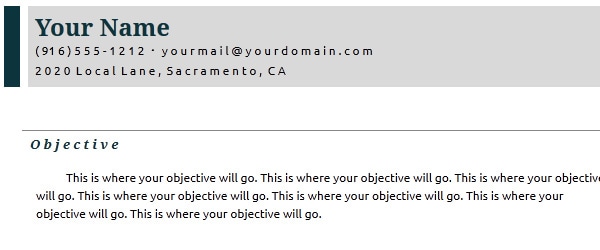 Modern Resume – Blue gives enough prominence to critical features of your CV. The alma-mater, skills, and experience always stay above everything. The layout is intuitive, and the coloring is soft, pleasant and moderate. A ton of white space completes the business tone of the project. The template delivers a quiet favorable impression.
2012 Calendar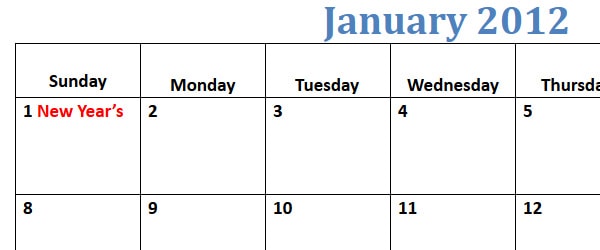 2012 Calendar is another table-based document that is generic and versatile. Although you will need some time to adjust it to the current year, however, thanks to visual clarity and linear intuitive layout the process won't give you much trouble. The well-thought-out design makes the template feel less cluttered and more organized.
Conclusion
These, at first sight, primitive doc templates hide a vast potential. They show you how to create order out of chaos, keep things simple and intuitive, and avoid messy appearance. Some mockups let you achieve the desired result using just several intersected columns and rows reinforced with some clever color differentiation. If you are sick and tired of sophisticated online applications, then you should try these old-school solutions.
Like what you're reading? Subscribe to our top stories.