19 Free Fonts You'll Want to Use in 2020, Trends and Examples
Every new year comes with lists of new design trends and techniques you'll be using in the months to come. But what about typography?
While type trends are often parts of these lists, there aren't as many devoted to fonts that will make your life easier. Designmodo is here to solve that problem. Here, we've compiled a list of 19 go-to new free fonts that you'll want to use in design projects this year.
While some of these options are free fonts, others are premium typeface options (everyone needs a few go-to premium type families). There's also a mix of new and classic fonts to choose from.
2020 Free Fonts Type Trends at a Glance
There are a few things we're already starting to notice when it comes to typography this year. Many of the options in this list have these trending styles in mind.
San serif stacked typography with three- to five- lines of text.
Use of more serif font options.
Retro and outline/inline styles with a classic vibe.
Elaborate swashes and flourishes for short text.
Thick lines and bold letterforms.
Coves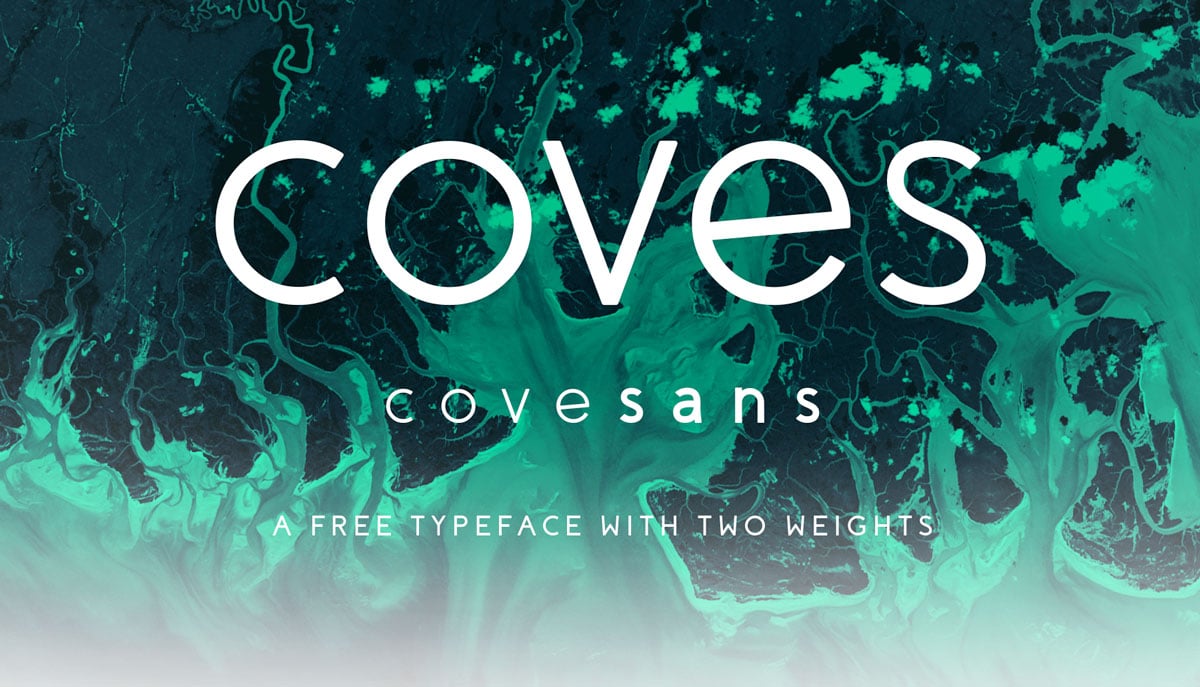 Coves is a sans serif font with a nice round shape and a full set of upper- and lowercase characters that are highly readable a small and large sizes and in stacked applications. The rounded edges give this font a special touch that's just a hint different.
Download it free (for personal use) from the designer on Behance.
Online Email Template Builder
With Postcards you can create and edit email templates online without any coding skills! Includes more than 100 components to help you create custom emails templates faster than ever before.
Try Free
Other Products
Univers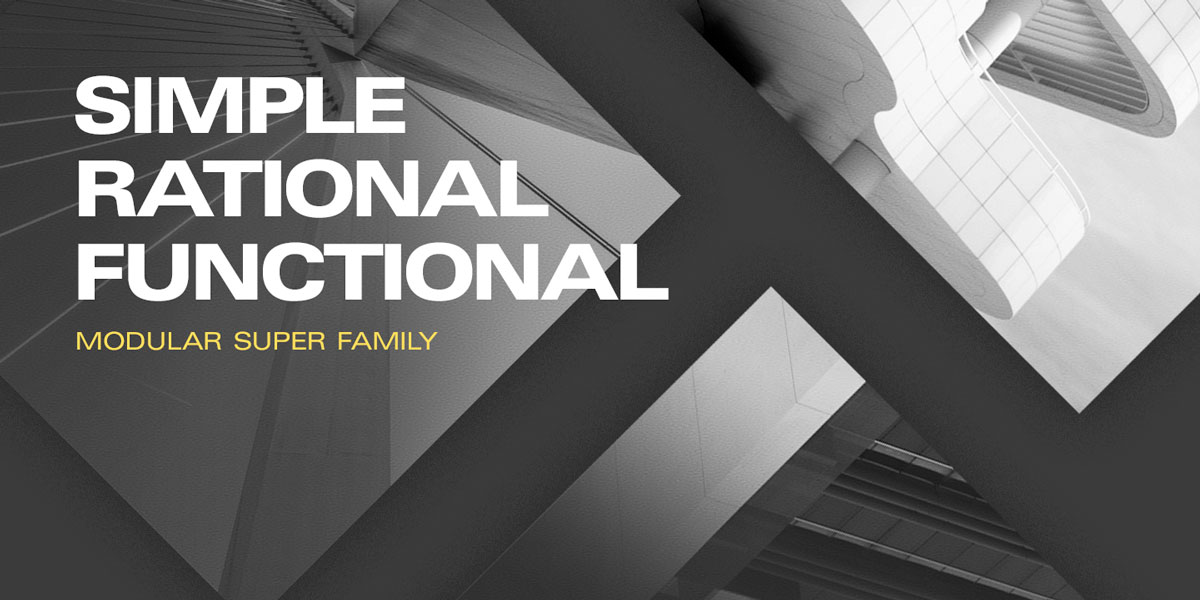 Univers is an "oldie but goodie." This typeface is so usable that it fits into almost any design aesthetic with ease. The simple shapes of this sans serif also make it idea for oversized or stacked typography.
This premium font is available from MyFonts.
Morganite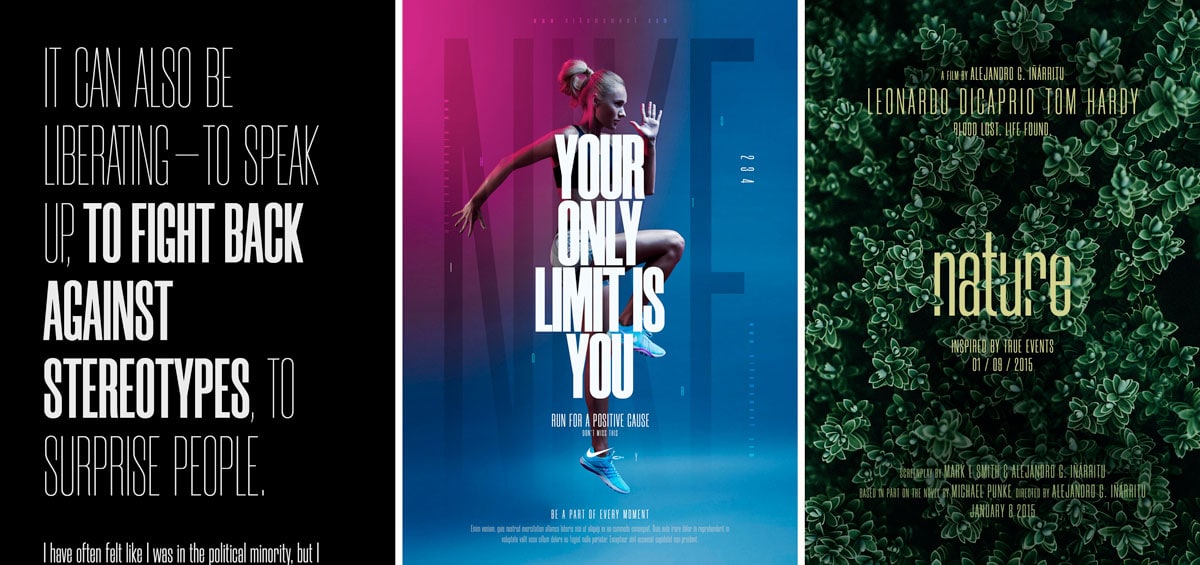 Morganite is an amazingly complex free sans serif font. The uppercase character set is lovely for display and while lowercase letters have a "crunched" feel, they can work nicely for short text elements. For a typeface with such a high x-height it is quite readable. Find from the designer on Behance.
Lato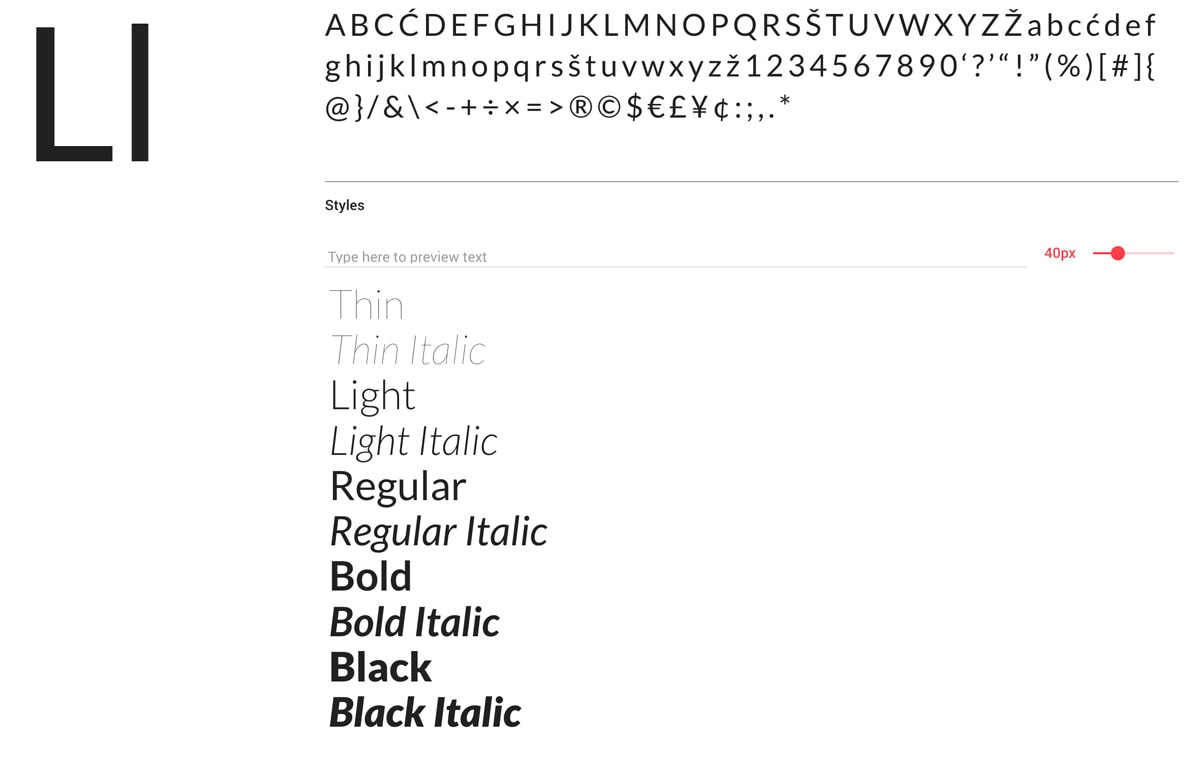 Lato is one of those fonts that never gets old. Semi-rounded details of the letters give Lato a feeling of warmth, while the strong structure provides stability and seriousness. "Male and female, serious but friendly.
With the feeling of the Summer," according to designer Łukasz Dziedzic. This is a popular typeface, thanks to inclusion in Google Fonts.
Evolve Sans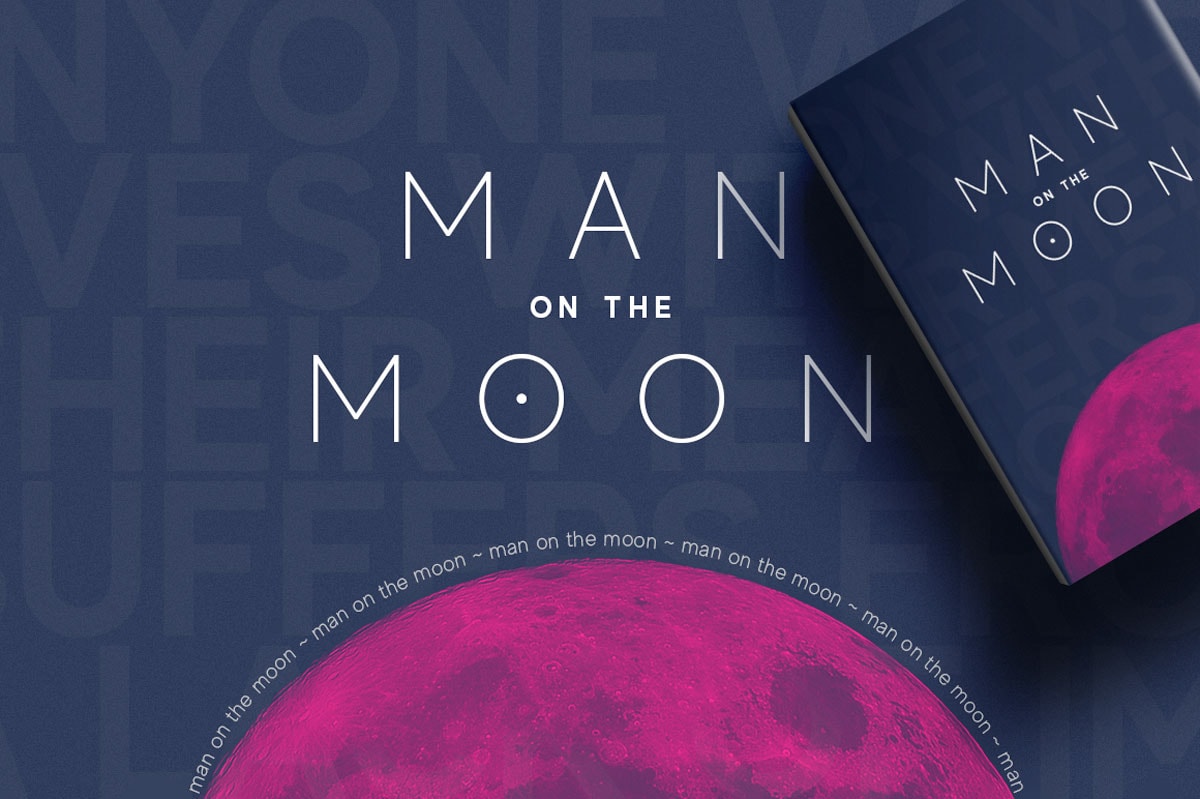 Evolve Sans includes 10 fonts in multiple weights and a futuristic alternate that's fun for specific characters or uses. The thin versions are only heavy enough for oversized applications, but the regular and bold weights are exceptional for almost all display text.
Quick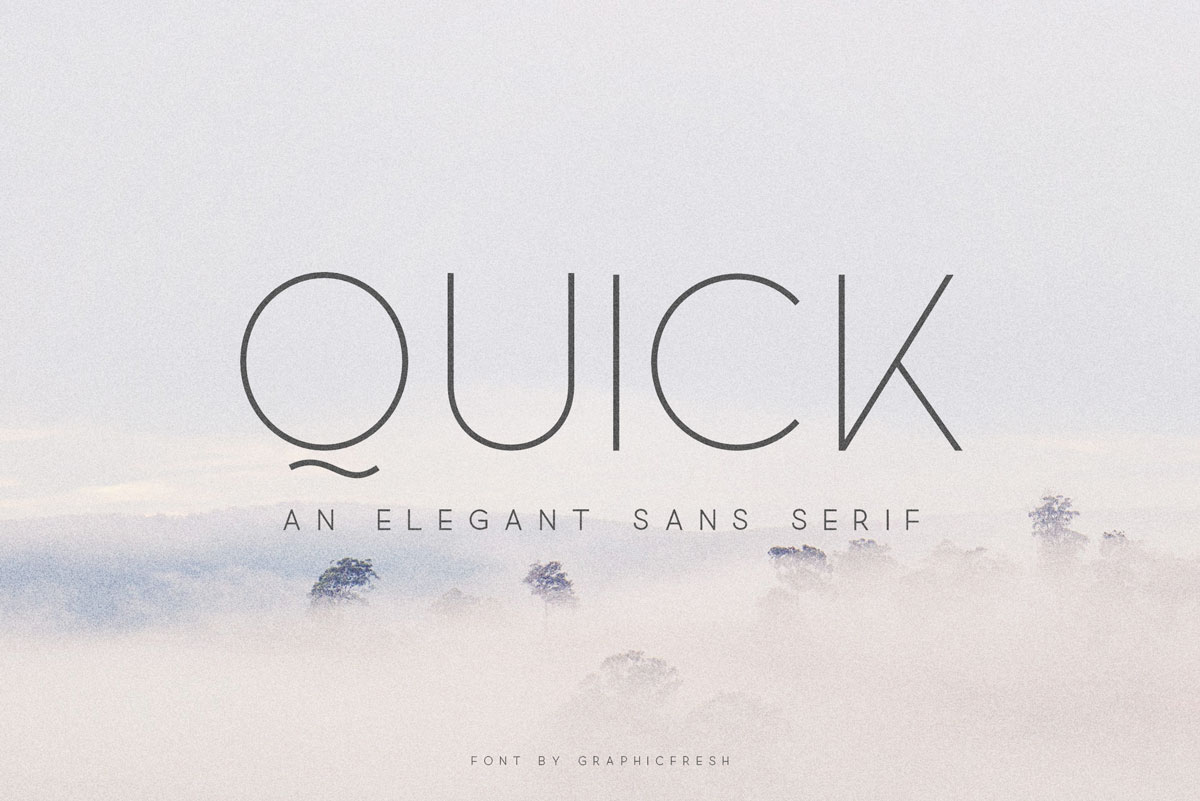 Quick is an elegant, thin-line sans serif. Used for oversized and display, this font can be quite impactful. This font includes multilingual support and includes a full character set. Download it from GraphicFresh.
Mosk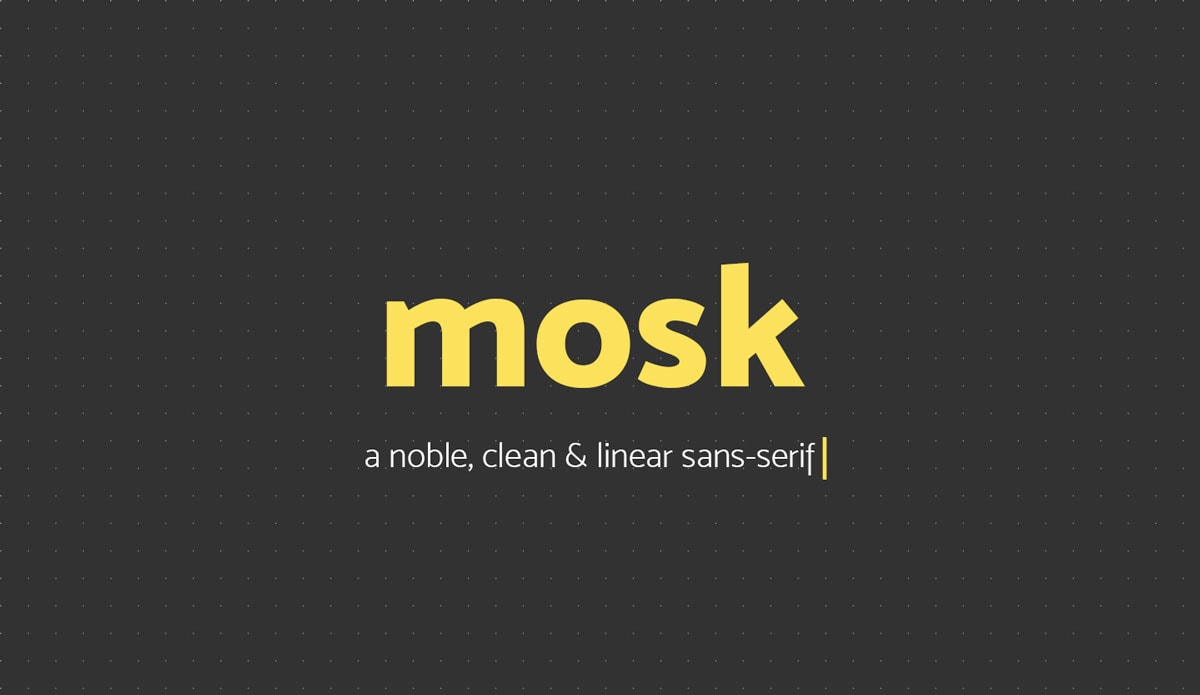 Mosk is a powerful sans serif font with nine styles and plenty of weights so that it can be an all-in-one font solution. The angled letterforms and clean lines make It great for stacking, body text and display. Download it from the designer on Behance.
Burgess


Burgess is a highly readable serif with plenty of options in the full font family. The bold and semibold variations look great in display while regular is ideal for smaller text elements. The premium font is available from the Colophon Foundry.
GT Super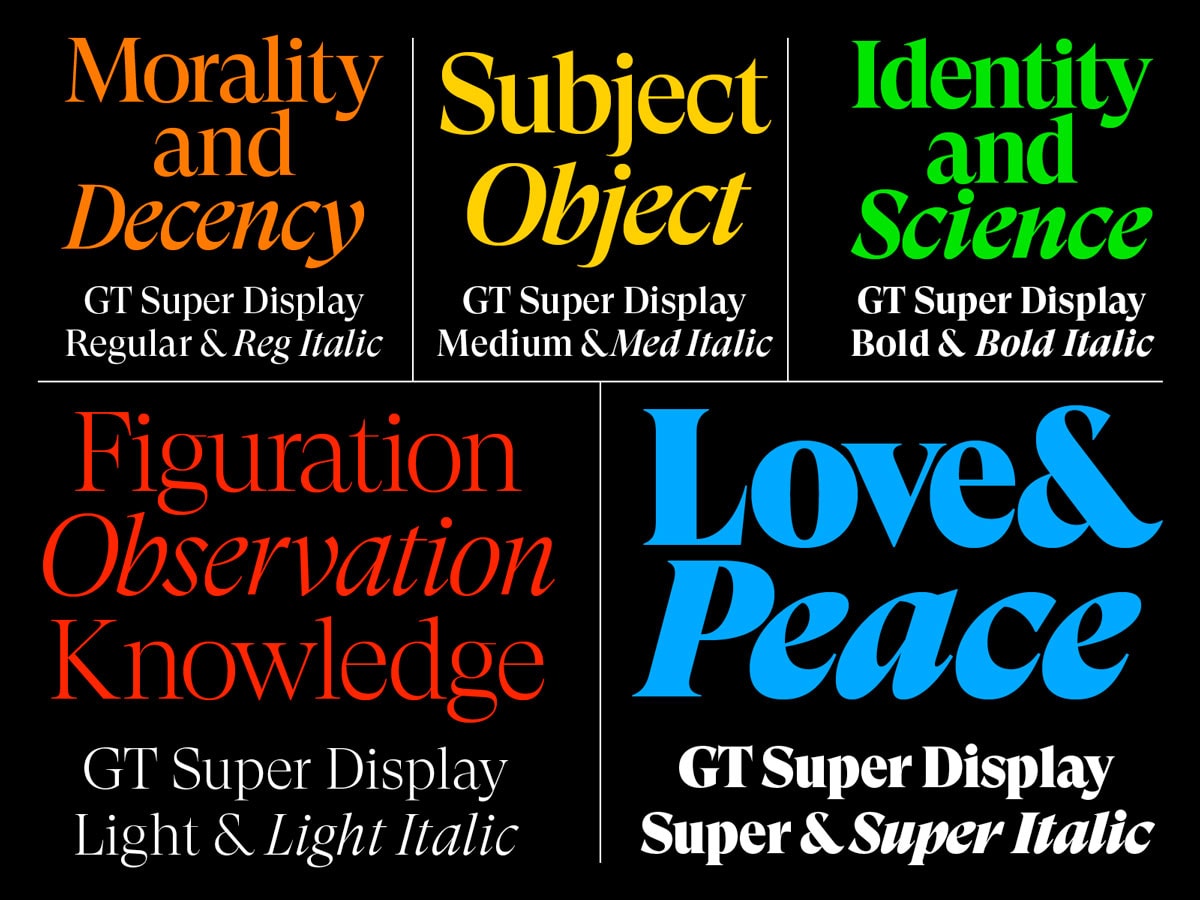 GT Super is a modern-style serif with plenty of versatility. It's readable and airy with multiple weights, making it an ideal all-purpose solution. (Plus, it looks great on screens and in print.)
From the designers: "GT Super is the result of an extensive investigation into display serif typefaces from the 1970s and 80s. It focuses on the expressive and idiosyncratic nature of calligraphic motions, compelled into stable, typographic shapes." This premium font is available from Grillitype.
Playfair Display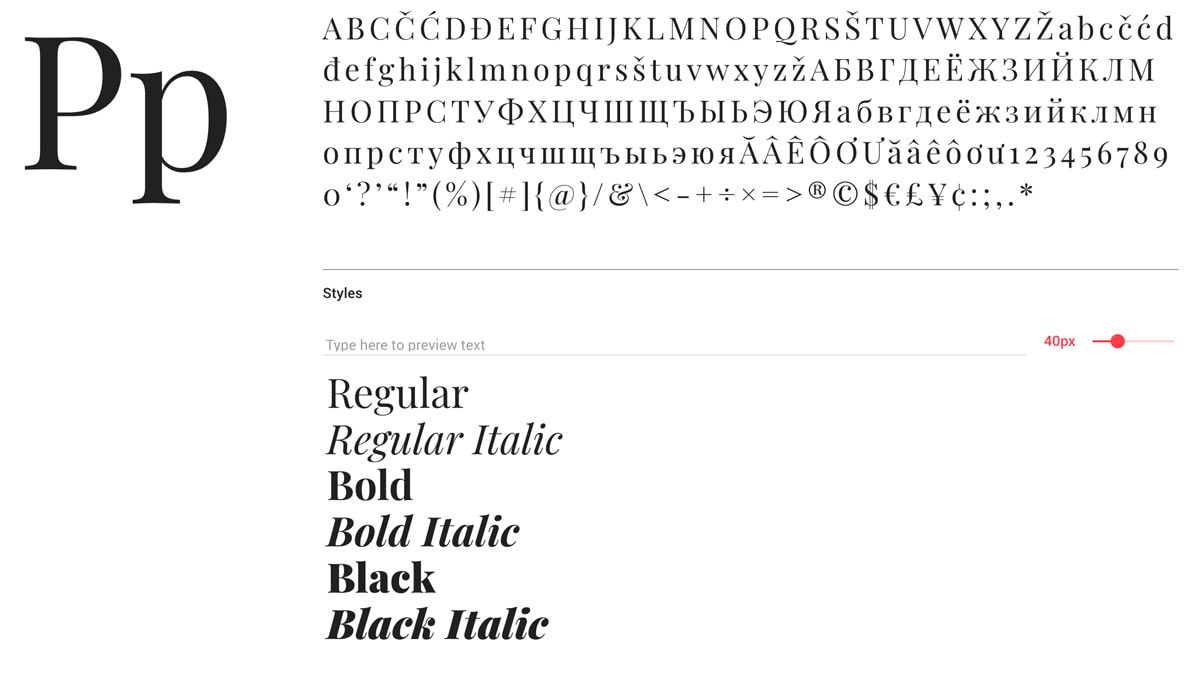 Playfair Display is a versatile serif typeface with thick and thin styles. While it is best-suited for larger lettering, it maintains readability even at smaller sizes. Get it free from Google Fonts.
Giveny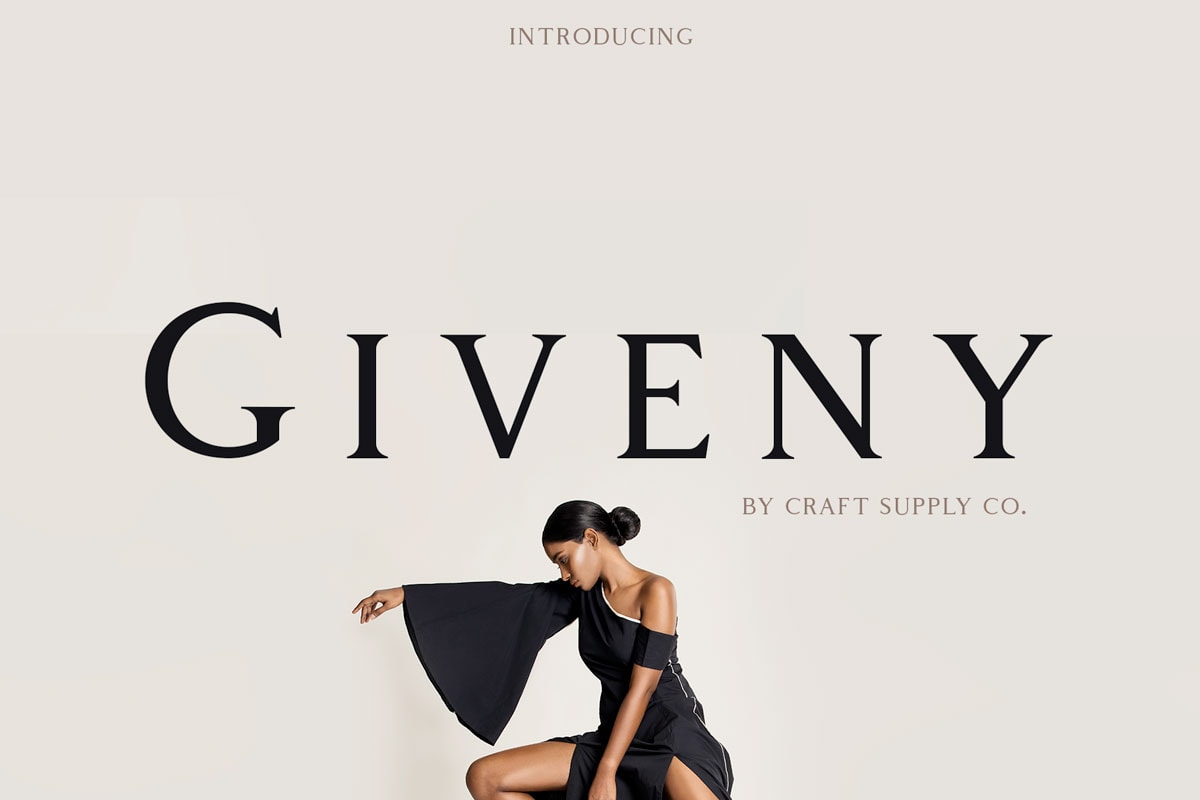 Giveny is a classically-style serif in an all uppercase style. Use it for display to add the right feel to projects that need a special something. Download it from the designers on Behance.
Monkstead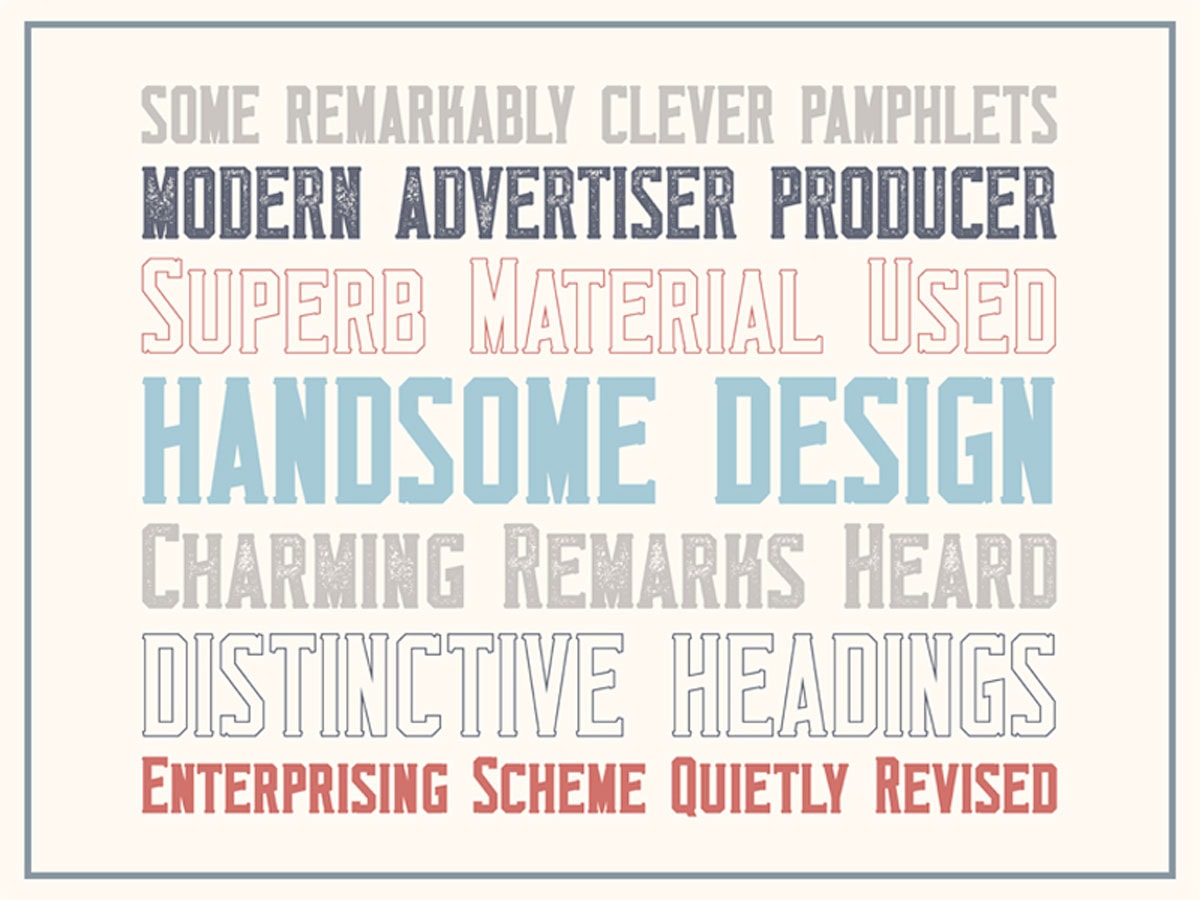 Monkstead is a fun retro style that can be used filled or as an outline. It has five styles and is made in the vein of vintage logos and posters. Get the free version (round style) from the designer on Dribbble. https://dribbble.com/shots/4808005-Monkstead-Font-round-style-for-free
Circus Display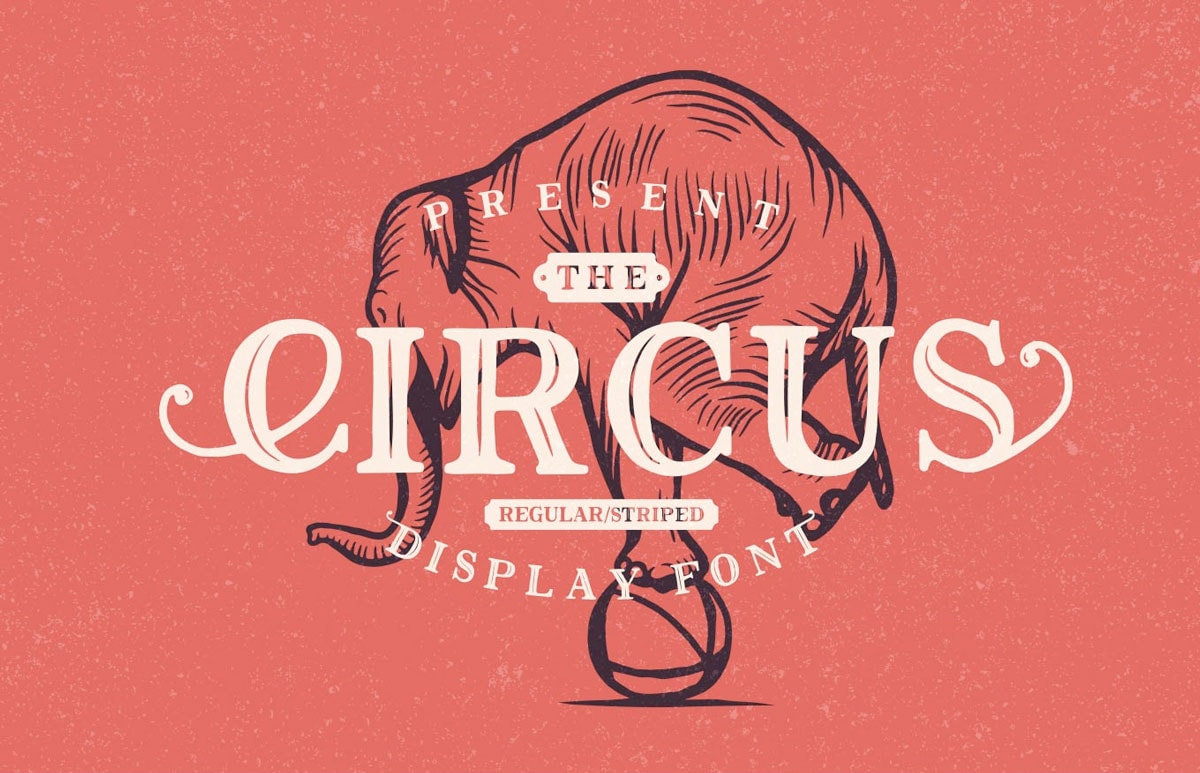 The Circus Display font is a versatile font with a retro style and fun swashes and tails. If you need an interesting display option, this might be it. From the designer: "This rough typeface has a strong charisma, appealing to the audience.
Coming in two different styles (regular and striped one), it gives a chance to freely edit the degree of its 'vintageness.'" Download this free front from PixelBuddha.
Bobby Jones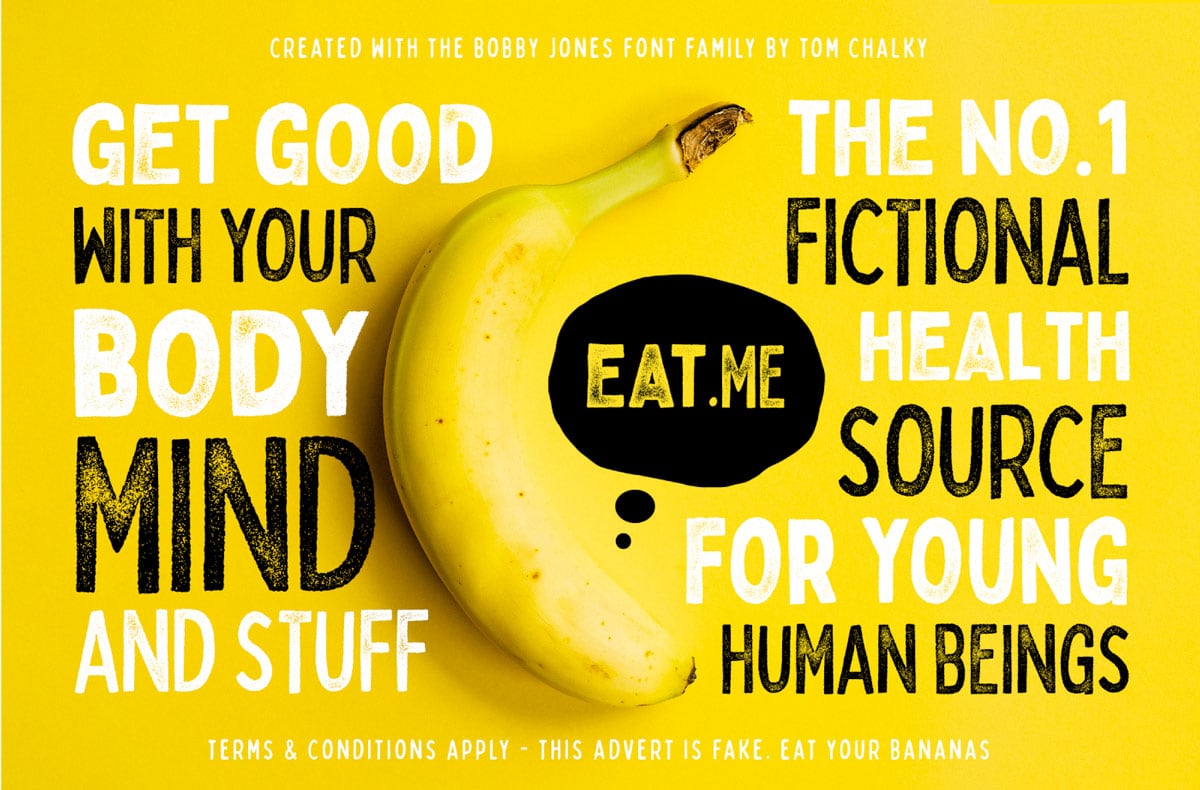 Bobby Jones is a fun – and funky – font with a rounded style, rough and soft options and an outline style. While this typeface has a quirky nature, it also has a cool retro feel. Download it free (personal use only) from PixelSurplus.
Elephant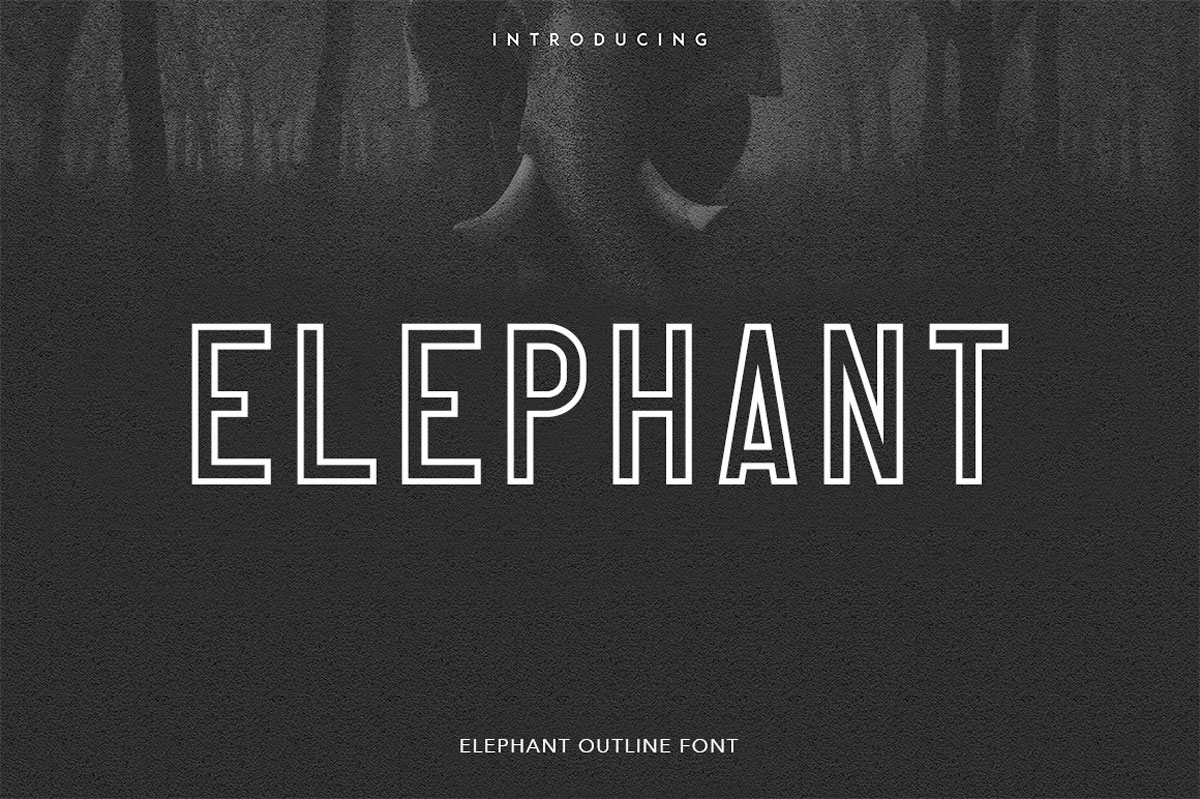 Elephant is an elegant outline style sans serif that's made to pair with images and other creative materials. The lines are thick and crisp, and the design is simple and engaging with just the right angles and weight. Download it from the designer on Behance for free.
Puzzled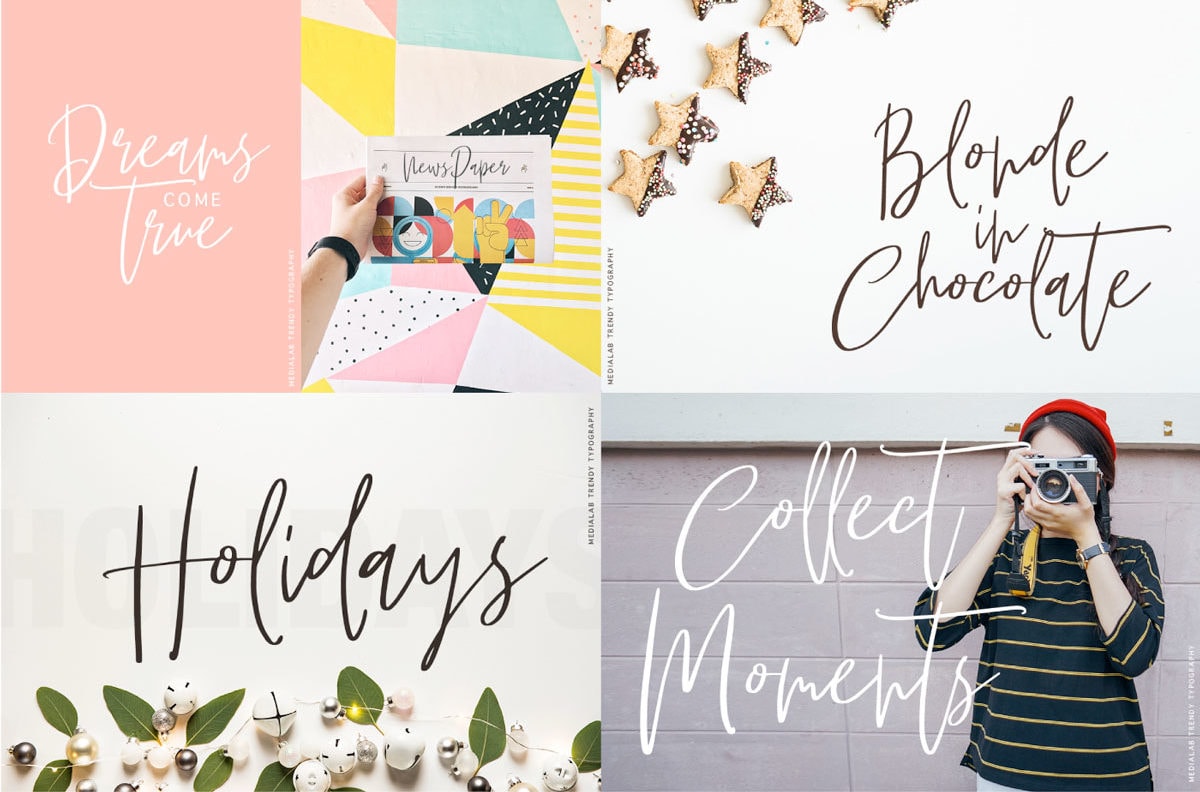 Puzzled is a trendy script with long tails and elaborate lines. While the font has a more feminine feel, it can work in a number of applications. Most effective uses would include simple text elements with a few characters to best make use of elaborate stylings. Download it free from PixelSurplus.
Peace Sans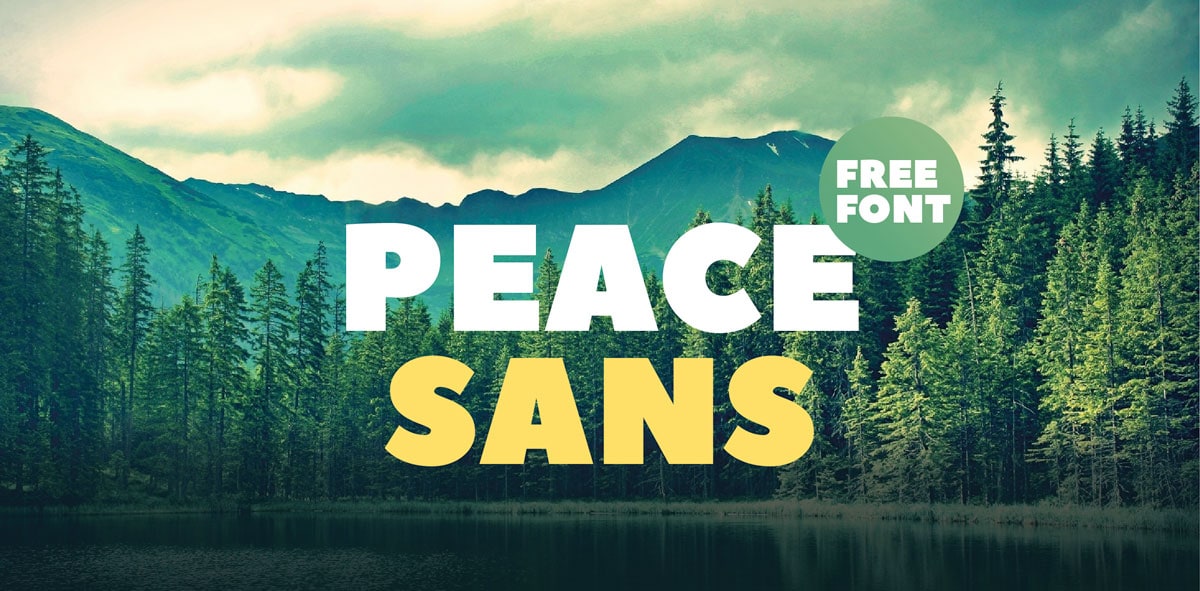 Peace Sans is bold and easy on the eyes. The free font is quite versatile and has a design that looks like a much more premium option. It comes with glyphs support as well. Download it free on Behance.
Wanderlust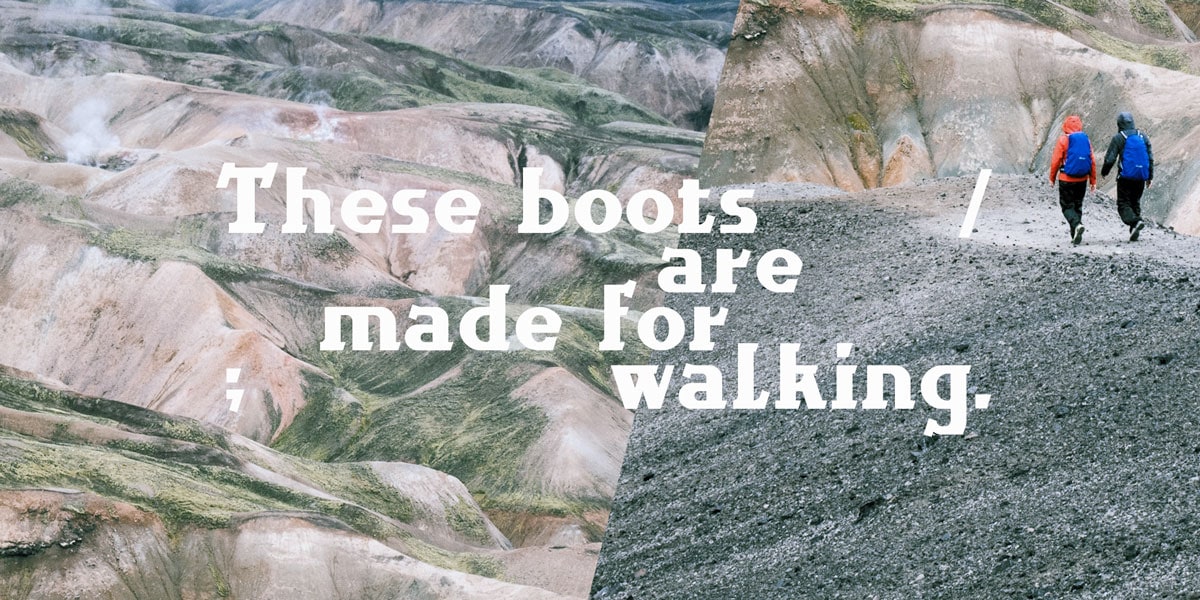 Wanderlust is bold and unusual and will add an element of intrigue to display text.
From the designer:
"Due to a round and edged slab serif combination, Wanderlust has a quite unique style that draws inspiration from landscape and mountain characteristics as well as rural wooden architecture hikes could come across."
Download it free on Behance.
Adelle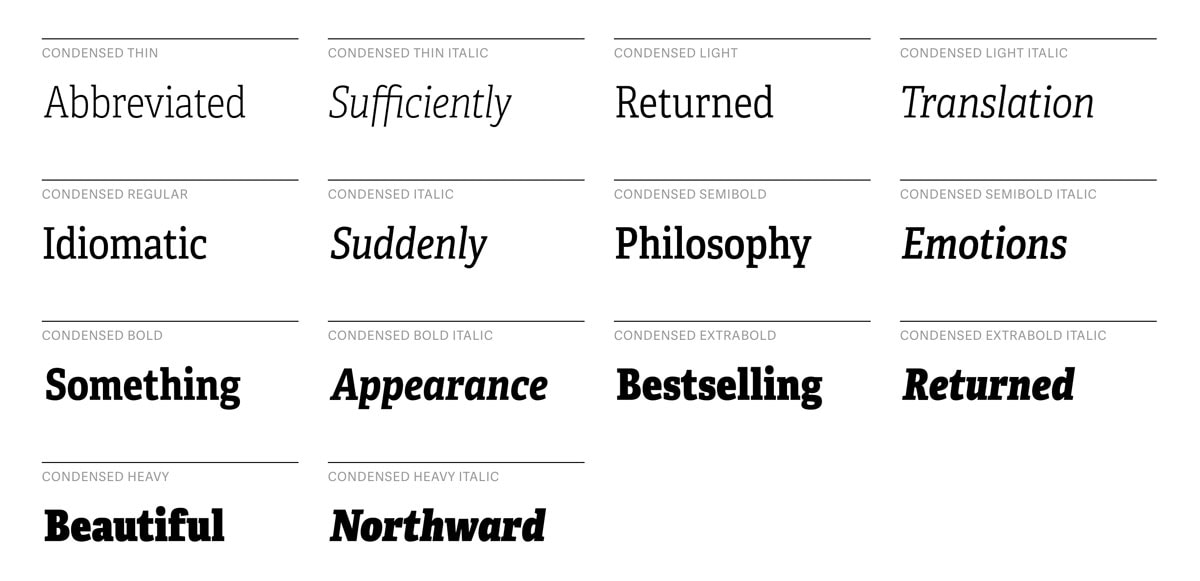 Adelle might be one of the most versatile fonts on this list. (Maybe we saved the best for last?)
The typeface includes bold lines and has a lot of personality.
Here's more from the creator:
"The unobtrusive appearance, excellent texture, and slightly dark color allow it to behave flawlessly in continuous text, even in the most unforgiving applications. As it becomes larger in print, the Adelle fonts show personality through a series of measured particularities which make it easy to remember and identify."
The full premium family is available from TypeTogether.
Conclusion
Now you can convey your message in a more elegant way. This can be achieved through the use of proper typography. The accuracy, precision and balance of geometric forms can give letters the style and sharpness they deserve. Typography is an essential part of the professional designers and for those who want to make it big in the promotion market. Among other things, effective fonts manage to achieve three necessary objectives of web designing.
They are Look, Appearance and Outcome which keeps them apart from the normal wave. An effective logo demands simplicity, distinctiveness, versatility and appropriateness. Some information about the most popular free fonts used by professional designers might help you in the long run of graphic design. Fonts like Helvetica are used by the professionals as well as by the non-professionals. The characters are spaced too tightly and depend on the situation to be used.
Trajan finds its way into many Hollywood movie posters and anything remotely to do with religion, law, marriage, class, or the past. Garamond, a great font for magazines, textbooks, websites and long bodies of text and was recently named the second-best font after Helvetica. Futura is based on geometric shapes and comes up often in large displays, logos, corporate typefaces and in books where the small text is needed. Bickham Script Pro is a font used mainly for formal occasions.
Bodoni has a narrow underlying structure with flat, unbracketed serifs. This free font gets its importance for headlines, decorative text and logos. The Frutiger font is designed so that each individual character is quickly and easily recognized. Such distinctness makes it good for signage and display work. Fonts being the most important part of every web Project need a watchful selection before applying it on your design as with many selective collection font posts around, it often leads to big confusions like which typefaces is really useful for your project or how to choose your font from the list of hundred fonts.
Here is our list with free fonts for this year, what is your preferred fonts and font families this year?
Like what you're reading? Subscribe to our top stories.