25+ Free and Sought-After jQuery Plugins
With a quite promising slogan "Write Less, Do More," jQuery has become the first choice among web developers, and is probably one of the most popular JavaScript libraries. It is not surprising since it fully justifies the motto and has an enormous potential that can be easily unlocked by any tech-savvy person. Here are a few free jQuery plugins that are considered to be the most popular, the most sought-after and the most effective.
There are tons of fast, versatile and feature-rich solutions that are powered by it on the wild. High-value plugins are universal and can bring benefits to different projects and layouts. As a rule, we seek code snippets that were neatly and professionally converted into plugins that have documentation and intuitive manual.
These tiny and lightweight enhancements refine projects in terms of design, interactivity, user experience, readability and other significant and integral aspects.
List of Free jQuery Plugins
Datedropper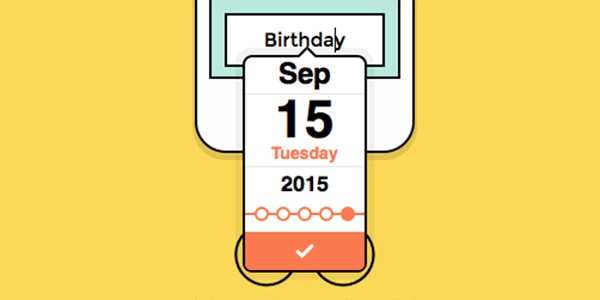 Datedropper is a lightweight jQuery plugin for working with dates that populate forms. It presupposes settings for customizing color, animation effect, language, format, background, border color and some others. The official website includes demos and all the necessary documentation.
PhotoSwipe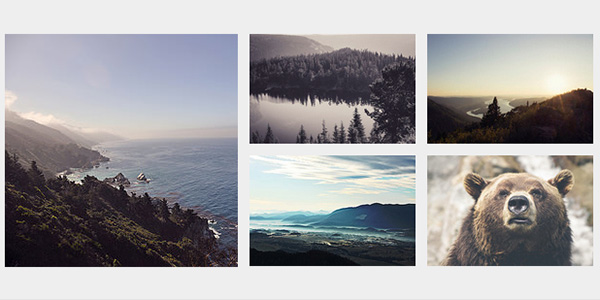 Online Email Template Builder
With Postcards you can create and edit email templates online without any coding skills! Includes more than 100 components to help you create custom emails templates faster than ever before.
Try Free
Other Products
With two traditional gallery styles, full and minimal, PhotoSwipe is aimed to showcase a series of images in the best possible light. It is a perfect match for modern responsive websites that should provide an optimal experience for different devices. The plugin supports all standard touch gestures. The navigation is also available through keyboard and intuitive interface with pixel-perfect graphics
Chartist
Chartist turns the display of boring statistics into a captivating, engaging and visually interesting spectacle. This small, responsive SVG-based library lets build vibrant and dynamic charts. The only drawback is that the plugin is supported by modern browsers such as IE9 and higher, Safari 7, Android 4.3, Firefox 3.1, Chrome 3.5.
Animsition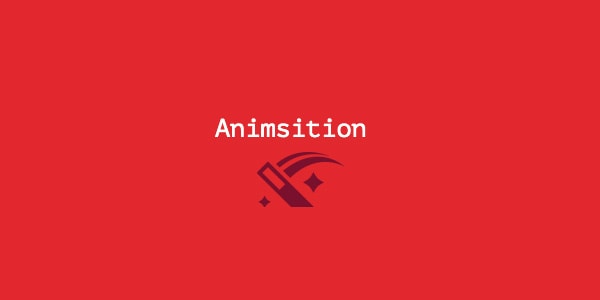 The main goal of Animsition is to enhance the user experience by making the transition between pages a pleasant event. This tiny jQuery plugin allows creating smooth and eye-pleasing CSS-powered animations that accompany shifting. It offers almost 60 different effects including standard fade series, fade-up series, fade-down series, rotate series, flip x/y, zoom series and overlay.
Strip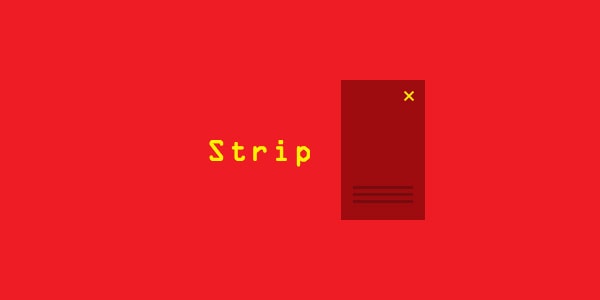 Strip is a modern solution to add an elegant lightbox to your website. It is smooth, sleek and smart. Since it takes up not the whole browser screen, users are left with free space and some other parts of the layout for better and less intrusive interaction. Moreover, it is driven by jQuery, so that all the modern browsers handle it.
Sweet Alert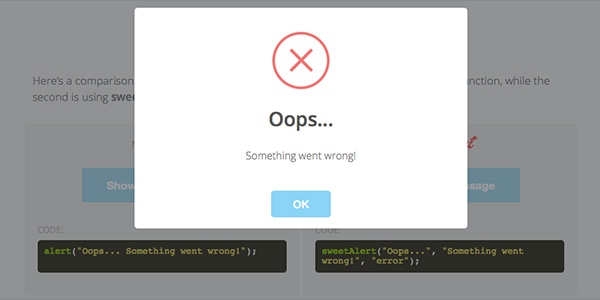 Sweet Alert enriches regular and dull pop-up windows that appear when something wrong happens or when you require some interaction from the visitors. The plugin automatically centers an alert box and provides a semi-transparent dark overlay accompanying screen thereby easily focusing the whole attention on the content. It is highly customizable in terms of design and complementary effects.
Midnight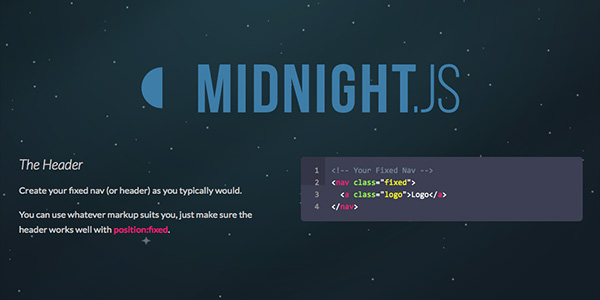 Midnight offers a simple yet viable solution for improving and enhancing fixed top bars that, as a rule, are used as primary navigation centers or advertisement/info panels in long or parallax-based websites. It lets switch between several variants while the user is moving down.
Block Scroll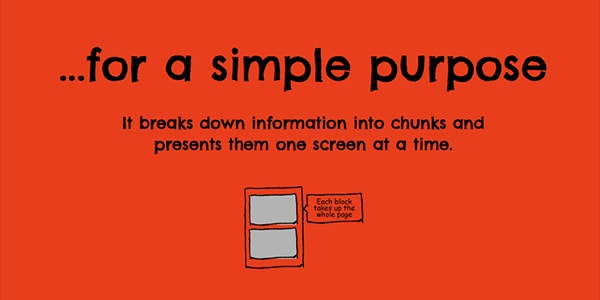 Block Scroll was created to improve readability and user experience. Content heavy and information overloaded projects will feel the whole potential of this product. It breaks the page into digestible portions that are displayed one at a time, giving readers freedom and time to enjoy data.
Paper Collapse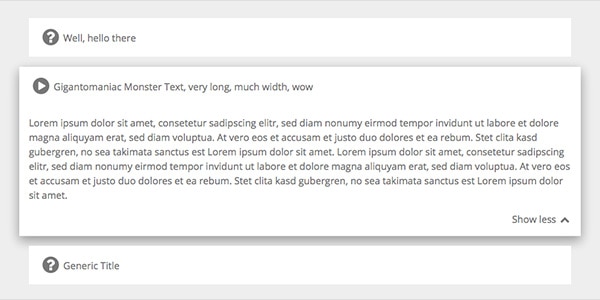 Paper Collapse is a regular accordion that has a beautiful, sleek appearance and a handful of features. Being inspired by Google's Material Design, the component employs Font Awesome icons to make the interface look more intuitive and more harmonious and stylish.
FocusPoint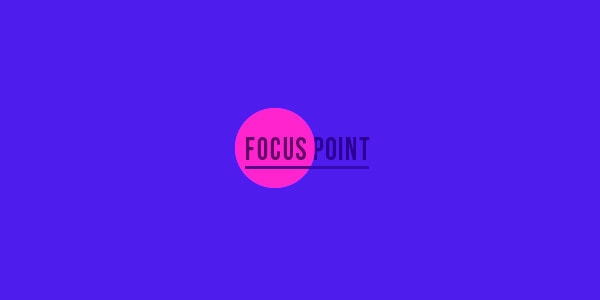 FocusPoint offers simple yet useful instruments for cropping of flexible image containers, making this process more intelligent and hassle-free. It is well-suited for full-screen images. It easily deals with different dimensions and two modes, such as portrait and landscape, in order to maintain consistency in style and provide better experience on smaller devices.
TextTailor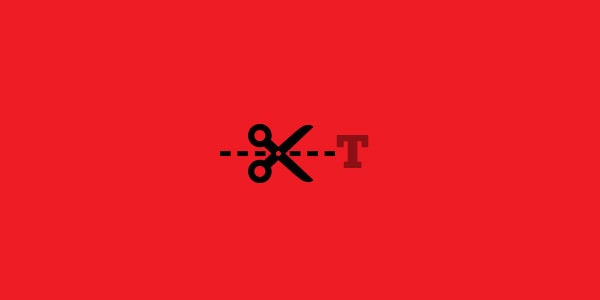 TextTailor is intended to work with text more efficiently. The plugin makes the content to be more responsive and mobile-friendly. Its primary function is to force the text to fill the height of the container thereby contributing to the general formatting and design aesthetics.
BootGrid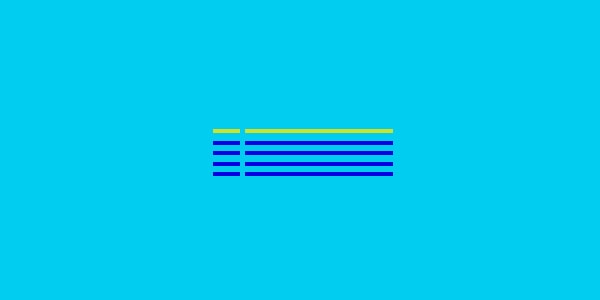 BootGrid is a small and powerful enhancement for Bootstrap-driven websites. It has an intuitive interface that improves work with one of the basic components. It easily transforms a primitive table into refined data table with extra controls and options.
PrettyEmbed PrettyEmbed allows populating projects with YouTube-hosted videos without delays and problems. It comes with such features as fetch the preview image that won't look distorted on a huge or vice versa small screens, extra customization options, and native support for FitVids.
Waves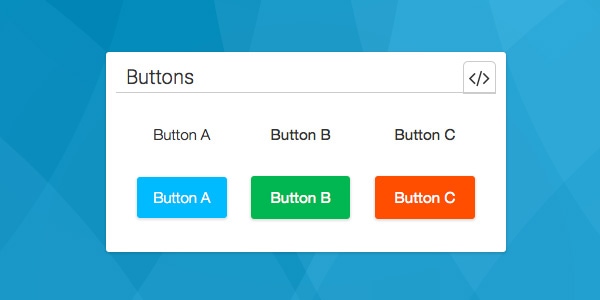 Waves was also inspired by the Google Material Design concept. It offers a tiny accompanying effect that enriches clicking. You can apply it to buttons, icons, DIVs and images. What's more, it perfectly works with event handlers inherent to jQuery and JavaScript.
jsPDF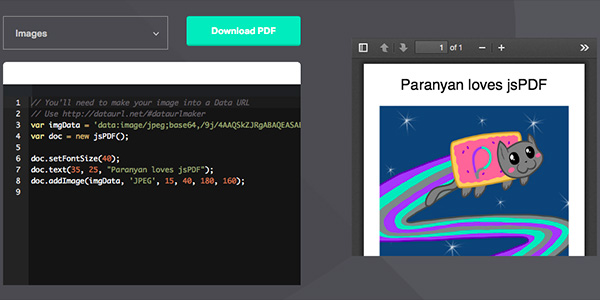 jsPDF is HTML5-based client-side solution for dynamically generating PDF files. The library is quite powerful in what it can do so that in order to feel its enormous potential you should visit the official website. It ships with numerous built-in functions and uses jQuery. As for browser compatibility, it works well in Firefox 3+, Chrome, Safari 3+, Opera and even IE 6 (with some tricks).
fontFlex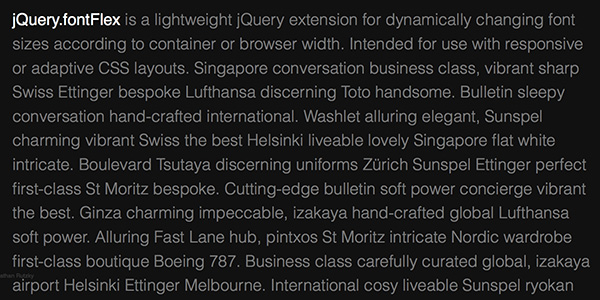 fontFlex is aimed to make the primary font of the website responsive and fully adaptive. The extension dynamically selects the right size that should make the content look more appropriate within a container or browser screen, improving readability.
Vide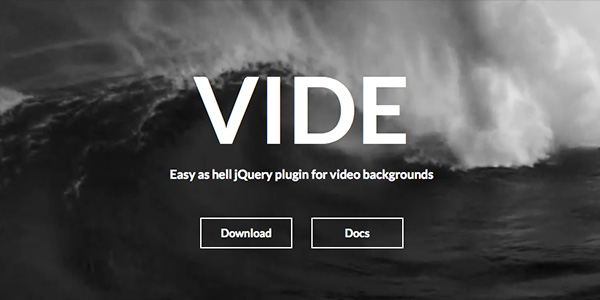 Video backgrounds made easy with this super lightweight and smart plugin. Vide helps to enrich the website with lavish and dynamic visuals. It is supported by the latest browser versions; with one exception, as usual, IE8 and lower are left behind. Some versions of Android and iOS can also experience problems. For the rest, everything is fine.
Trianglify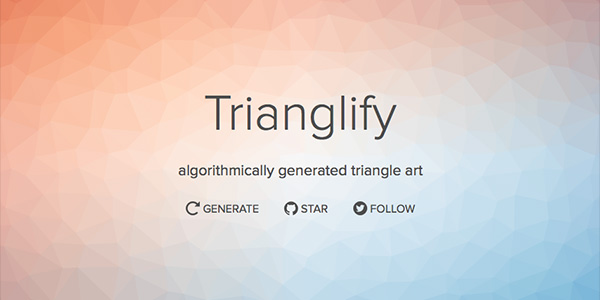 Trianglify is all about fascinating, eye-catching and stylish polygonal art that beautifies an appearance of any website giving the backdrop a cutting-edge feel. The online tool automatically generates the vibrant and geometric style SVG background images that are constructed from triangles. You can specify the amount of objects, their size, color and even set the output format.
TitleNotifier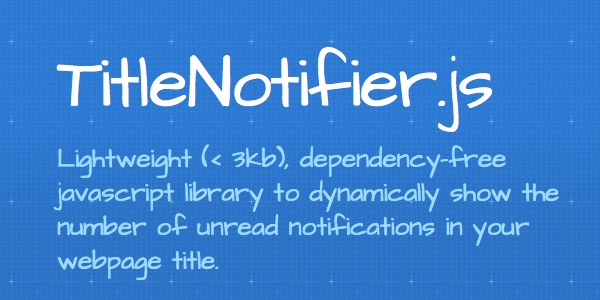 TitleNotifier is a miniature dependency-free JavaScript library with a set of instruments for thorough customization. It shows the number of unread notifications in your web page title, just as Gmail does it when it comes to unopened messages.
jBox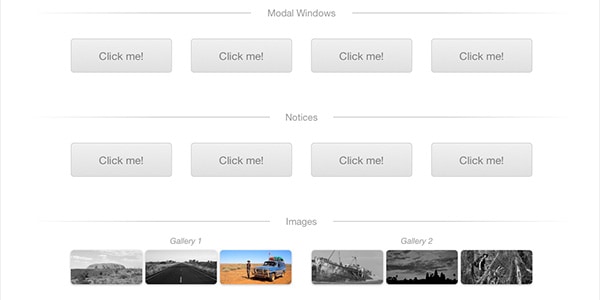 jBox is a small yet powerful and advanced plugin that deals with pop-up windows, tool tips, notices and images. Each one has its series of assigned effects that contribute to general aesthetics and user experience. It meets standards for retina screens and works great, even in IE8.
CrossFade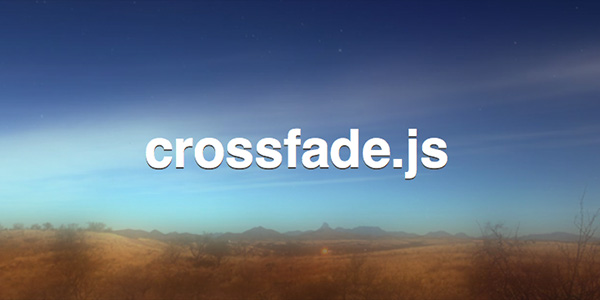 CrossFade is a minified jQuery plugin that weighs only 3kb. It is an excellent enhancement for long-page websites where images play the first fiddle. It preloads images as to not annoy users with a boring loading process.
Scrolling Progress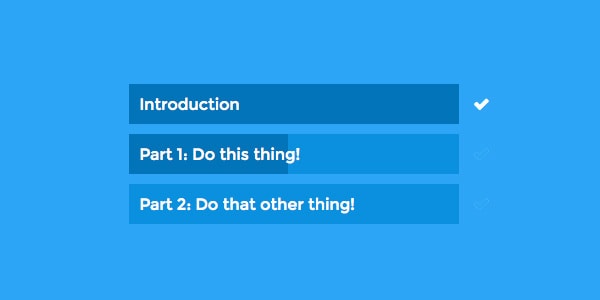 Scrolling Progress provides your online visitors with visual indicator while they are moving down and exploring your long-page website. Designed with the help of HTML and CSS and charged with extra dynamic feel by jQuery, this framed code snippet can contribute to general experience and benefit any project.
tableExport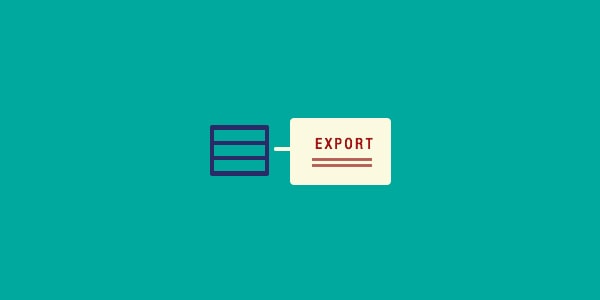 tableExport works with various sorts of tables. You can export HTML table into such popular file formats as JSON, XML, PNG, CSV, TXT, SQL, MS Word/Excel/PowerPoint and even PDFs in several clicks.
Scroll Up Bar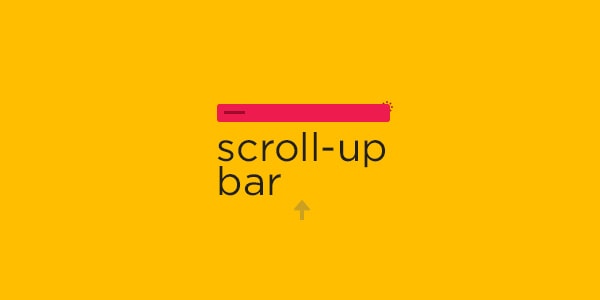 Scroll Up Bar is particularly useful for mobile and tablet user interfaces that are suffering from a lack of free space. The plugin hides the navigation bar that as a rule sits on the top when the user starts to scroll down and shows it when a user is ready to go up thereby providing an extra space and not distracting from the design.
CoverVid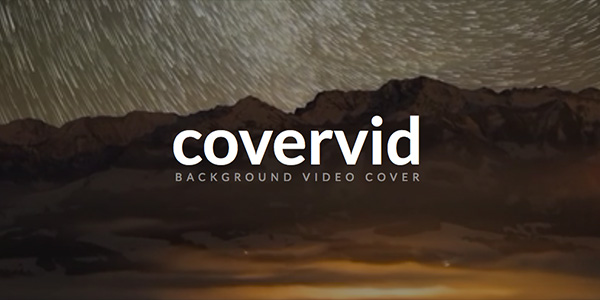 CoverVid is another viable and efficient solution to work videos into a project and set them as a basic background. It cooperates mainly with HTML5 videos. There are several settings that allow getting the most out of it.
Do we still need jQuery?
After nearly a decade of existence, jQuery is the most popular JavaScript library in use. Ten years ago, the browser ecosystem was populated with antagonist browsers built to minimize the complexity of manipulating the HTML DOM. Induced by cross-browser irregularities, jQuery saved a lot of developers from going haywire. The volunteers behind jQuery sought to consolidate what browsers could do and implement an agnostic interface that would work consistently across all of them. Basically, jQuery created new APIs for bad native APIs, implemented features not supported by native APIs and duplicated buggy native functionality with bug-free functionality. Other voices in the JavaScript community insist that jQuery's merits in addressing cross-browser irregularities are greatly exaggerated and, in fact, jQuery gain its popularity thanks to "querySelectors" implementation. The truth is out there…
The current browser ecosystem is less complicated than it was 10 years ago. While some browsers still fail to implement some HTML5 APIs, this is less of a problem than it was in the past. If something works fine in Chrome, then it will probably work as well in Firefox or Edge. Core elements of JavaScript are extensively documented and supported by all major browser vendors. querySelectors are also natively supported in most browsers. It may seem that the biggest problems jQuery was trying to solve are no longer an issue. So why should we use jQuery? Barebones JavaScript is always faster than calling a library to abstract the native call. Should we waste CPU cycles for something that may seem obsolete? CPU cycle is a commodity. Time is not. Will an economy of 30 kb be worth the hassle to write, test, and then test again for code that is already available? While we all like to pursue engineering perfection, it's no shame to use code snippets in our apps. JQuery spawned thousands of nicely packed, well-documented plugins that enhance our productivity and effectiveness. Innovation is great, innovating boilerplate code is not. Should you continue to use jQuery? It's all a matter of choice.
More jQuery Plugins
Bellow, you'll find a list of free awesome jQuery plugins. And because our readers are what makes Designmodo great, we've carefully selected plugins that are actively maintained or, at least, have been updated in the past year. While I've used most of them in projects, there are some terra-incognita plugins that I am excited to test and implement. You'll find some fancy galleries, awesome animations but also some functional components.
Freewall
Freewall is a gorgeous cross-browser jQuery plugin for building grid layouts with nice CSS3 animation effects and call back events. Whether you are looking to create flexible layouts, images layouts, nested grid layouts or Pinterest-like layouts, Freewall is an all-in-one solution for creating dynamic grids for desktop and mobile. Freewall supports almost any browser in use today, including the ancient IE 8, making the plugin a truly universal tool.
multiscroll.js
multiScroll.js is an excellent plugin that will help you add a multi-directional scroll on your site. This plugin facilitates the creation of multi-scrolling websites with two vertical layouts or panels. It aims to catch visitor attention with an original page, without stealing from the actual UX. It's fully functional on all modern browsers, and it even works fine on legacy browsers. Needless to say, the plugin is mobile friendly.
rowGrid.js
rowGrid.js is an extra-small plugin that places images or other items in straight rows. It's great to display images in a non-intrusive manner, just like Google does in its image search. rowGrid justifies items in straight rows so that they fit nicely in the parent element. To do that, it adjusts the margin between items and scales down the items to fit them harmoniously in your canvas. However, you should use same height items, otherwise, the plugin won't work as designed. Like any other modern plugin, it's responsive and browser compliant.
Slidebars
Slidebars is a jQuery plugin that helps to add off-canvas elements such as push menus or sidebars to your website. Version 2 was completely rewritten with clean and discreet markup and features an unlimited number of off-canvas elements.
pagePiling.js
One of the best plugins you could choose for your project, especially if you are looking to create a one-page site is pagePillings.js. The interface acts like a pile of pages that move up on scroll creating an unforgettable and user experience. The navigation direction, scroll speed, and animations can be easily customized so you can see what you want. Speaking of customizations, the possibilities that this plugin hides under the hood are immense. The plugin is fully responsive so it will look marvelous on all screens. The plugin is rendered in most browsers, including IE8.
Animsition
The primary goal of Animsition is to enhance transitions between pages to provide an enjoyable user experience. This light jQuery plugin allows creating smooth and beautiful CSS-powered animations that accompany page transitions. With more than 60 different effects including standard fade series, fade-up series, fade-down series, rotate series, flip x/y, zoom series, Animsition is a must have plugin.
Rippleria
Rippleria is a lightweight Material Design-inspired jQuery plugin. It offers a ripple effect on click/tap that enriches the visual experience for users. It can be applied to DOM elements like buttons, icons, DIVs or images. It's easy to implement and customize.
Flickity
I've never seen a jQuery with such a detailed documentation as Flickity. Precise, detailed and logically structured, the devs behind Flickity deserve a prize for the best documentation of the year. The product itself is eye candy. It's one of the best carousel plugins out there. It's touch friendly, responsive and flickable. Flickity also spots a full API which is pretty cool if you ask me. Flickity is free for personal use, however, you'll need a paid license if you intend to use the project commercially.
Unslider
Unslider is the quickest and easiest way set-up a slider on your website. Unslider is small, but it's flexible. It allows designers the freedom to alter anything they want through options or settings, methods or callback events.
Lightcase.js
Lightcase is a great lightbox plugin. While the plugin doesn't work yet with jQuery 3, the developer is planning a new release. Lightcase is a great tool to create a responsive, CSS3 animated lightbox. It uses CSS3 animations such as scrollTop, scrollRight, scrollLeft, scrollVertical, scrollHorizontal, scrollBottom, fade, fadeinline and elastic. It supports DIVs, images, text, flashes, iframes, videos, etc.
PhotoSwipe
Photoswipe is my favorite JavaScript gallery. It supports touch gestures such as spread to zoom, pinch to close, vertical swipe to close, horizontal swipe to switch. Also, the single tap and double-tap gestures can be customized. Unlike many gallery plugins, Photoswipe is browser navigation-friendly. It also has support for keyboard control. The gorgeous HTML5 full-screen image viewing mode will stun users with an immersive experience.
The plugin won't slow page loads as it can be configured to delay loading the gallery's JavaScript until the page is loaded. You can set to load only on the plugin is invoked by the open gallery button. Photoswipe also excels at preserving detail in responsive images. Images are displayed at their highest size and can be zoomed in if the viewport is smaller than the image. All these functionality weights around 14 kb, making it mandatory for your dev toolkit.
Strip
Strip is a flexible solution to add an elegant lightbox to your website. It is smooth, sleek and smart. On large screens it only partially covers the page leaving UI elements, text or some other parts of the layout uncovered for better and less intrusive interaction. On small screens, it acts a classic lightbox. The plugin is easy to use and offers a lot of settings to tweak.
Turntable.js
There are a lot of plugins who promise a great showcase for your product, some deliver, some are just snake oil. If you want to showcase your product in a dynamic and immersive experience, the Turntable.js is the plugin you need, especially if you are selling a physical product. When I initially tested the plugin, I couldn't believe that you can get such a streamlined 360 view. In fact, Turntable is revolutionary compared to the suite of web sliders, jQuery sliders and image viewers we are accustomed to. One of the main selling points of the plugin is that you can get rid of naughty navigation icons, and you can rotate or flip images with your mouse or finger on a touch-enabled display. Installation is simple, and the code is clean.
Vide.js
The easiest way to add a video background for your site is Vide. Supported on all modern browsers, Vide will help you get stunning visuals for your project. It has the setting you would expect from a video plugin so you can get the exact look you need.
Trianglify
Don't want a video playing in the background but you find the usual picture or color background boring then Trianglify is for you. It generates unique algorithmic triangle patterns. You can specify the variance, cell size, and color. If you are in a hurry, you can use the Triangle Generator. The pattern can be rendered as canvas, .svg and .png. You can even write your own rendering implementation.
If you prefer to keep your main menu simple, but you have a huge menu tree, then an additional sidebar menu should help you achieve a balance between usability and completeness. LazeeMenu turns nested unordered links into a multi-level navigation menu. With a little bit of tweaking, you can customize the plugin to suit your needs.
Web-ticker
You just launched a new version of your app. Feeling proud and accomplished? Then you probably should share the news with the world. Webticker is a great jQuery plugin to help you accomplish that. The author of this plugin has an excellent step-by-step guide that should help you to get started. Webticker has a lot of settings under the hood so you can fine tune the exact look you want. There are case scenarios for this plugin: news, announcements, sales, etc. You can even place images in your ticker, however, I strongly recommend avoiding this feature unless you want to induce motion sickness in your users.
Inputmask
The say UX is in the details. Remember the times you had to recomplete a form just because you entered an invalid date format? I do! And I hate when it happens. That's way, every time I implement a form, I use an input mask. It helps the user with the input by ensuring a predefined format. It is useful for dates, numerics, phone numbers and so on. jquery.inputmask is a lightweight jQuery plugin that does the trick. It's easy to use, flexible and has a lot of options. It also supports dynamic-masks, regex-masks, alternator-mask, etc. Give it a try, you'll love it.
jquery.email-autocomplete.js
If you need a simple plugin to autocomplete the domain part of an e-mail address, then jquery.email-autocomplete.js is the best choice. Based on a list of predefined e-mail domains, the plugin will suggest the corresponding domain. Your user will press either the tab key or the right arrow key, or click on the suggestion to automatically fill the rest of the domain. The plugin works for mobile users, too.
tinyDatePicker
If you are looking for a tiny, fast, scalable, flexible and pluggable date/time plugin, take a look at tinyDatePicker. There is a lot of functionality embedded in 5kb. Calendars, agendas, booking systems are a few scenarios where this plugin could be quite handy. It's as versatile as it gets. Did I mention that the plugin can easily be integrated with Bootstrap or any other framework you may wish?
ReadRemaining.js
Fugit irreparabile tempus. With 20 browser tabs opened, a dozen of notifications on your smartphone, and a constant flow of information, we have less and less time to read. ReadRemaining.js won't magically stop time, but it will tell your readers how long they'll need to read your article. The plugin is subtle, and it doesn't interfere with the actual reading.
Tooltipster
Tooltips are text labels that appear on user actions. As long as they are not abused, tooltips provide a nice way to enhance the UX on your app. Tooltipster is an extensible jQuery plugin that helps you achieve a rich functionality for your tooltips. Simple enough for everyone, powerful enough for everything.
TableExport.js
This is an easy-to-implement jQuery plugin that will quickly and dynamically convert HTML tables to Excel spreadsheets, comma separated values, and plain text .txt with only one line of code. Yes, it's that simple.
Addel
Addel is a lightweight jQuery plugin for powering UIs that implement dynamic addition and deletion of HTML elements, conceived with form elements in mind. The plugin is intuitive and flexible and will spare your time when building dynamic forms.
Chart.js
Chart.js is the best plugin for displaying statistics. Display data with eight chart presets. The charts are responsive and scalable. It also implements transition animations when changing data. The rendering performance is excellent across all modern browsers. It's an actively developed plugin with new features added regularly. No more boring charts.
jQuery Flip-Quote
This the best plugin to bring life to your texts. Literally. Flip-Quote creates a pull-quote from a text quote found in your document and flips to reveal the quote once it's scrolled into view. It also highlights the quote origin in the document. No more boring quotes.
If you want to increase traffic to your site, app or product exposure, maintaining a social media presence is essential. Sharetastic is my plugin of choice when it comes to displaying social share buttons. It's fully customizable, has three built-in themes and is very easy to use.
HideSeek
HideSeek is the search plugin you've always looked for. It's interactive as a search module can be. It can highlight the searched term, navigate between results, ignore elements, ignore accented characters and it even supports lists with headings.
Timedropper
An eye-candy time dropper plugin. It's quite customizable as it has four style options (primaryColor, textColor, background-color and borderColor) and six feature options (autoswitch, meridians, format, mousewheel, init_animation and setCurrentTime). There are other similar plugins, with more functionality, however Timedropper is sleek, intuitive, and gets the job done nicely. Also, take a look at datedropper, a similar plugin, created by the same developer. It has eight feature options and eight styles, so you can receive the exact look you need.
Conclusion
When it comes to enhancements and improvements, it is hard to find something better than a pack of tried-and-true and approved by dev community jQuery plugins. They are proved to be the most viable, easy, cost-effective and time-saving solutions.
You can solve a bunch of common problems with the help of them, starting from making more eye-catching calls to action to enriching user experience in long-page websites with extra informative indicators or captivating effects. Some of them have a great informative background, others should be perceived on an intuitive level, yet all of them deserve your attention.
Like what you're reading? Subscribe to our top stories.