Collection of Free Preloaders and Loading Animated Spinners
We have ceased to notice that majority of components that need a little time in order to fully load or perform can be a time-consuming action accompanied by small, pleasant indicators that visualize the process. You can stumble upon these tiny assistants everywhere — apps in cellphones or tablets, personal websites, online services are highly populated with such animated control elements that try to make the user experience more pleasant and more enjoyable.
Usually it is a simple throbber that for a long time was a gif animation, and only recently has become a code-based solution that involves utilization of either JS or/and CSS, thereby opening up almost endless possibilities to developers.
Though the form the spinner takes varies, they all have one thing in common: They do not show exactly how much time you need to wait, they are basic, wordless indicators. If you want to achieve the greatest output, you should do something with their appearance, namely, you need to give the loading animation an impressive, attention-grabbing and spellbinding look. And if you want to come up with something worthy and interesting that will seize users' attention for a while, we are here to help you by offering a collection of free loading animations and spinners created by skilled web developers. You can use them as an inspiration or as a starting point.
Preloaders and Loading Animated Spinners
Spin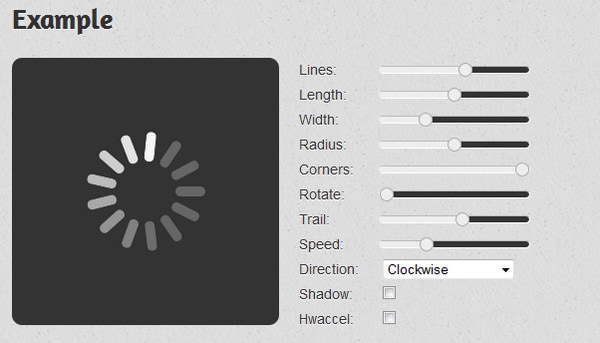 Spin is a simple, jQuery-based generator that is aimed to provide you with a basic spinner animation. The service lets you customize the throbber by setting such parameters as:
Speed
Direction
Radius
Length, width, corners
Single Element CSS Spinners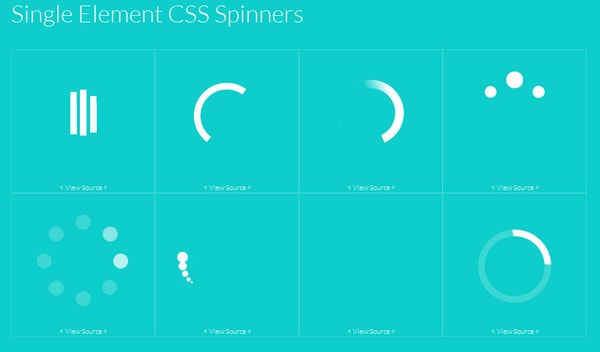 Online Email Template Builder
With Postcards you can create and edit email templates online without any coding skills! Includes more than 100 components to help you create custom emails templates faster than ever before.
Try Free
Other Products
The developer gets the most out of new CSS3 features, particularly animation features, and shares with online audience a whole range of elegant, properly-executed spinners that can be easily incorporated into your dynamic projects by simply inserting a piece of code.
Spinners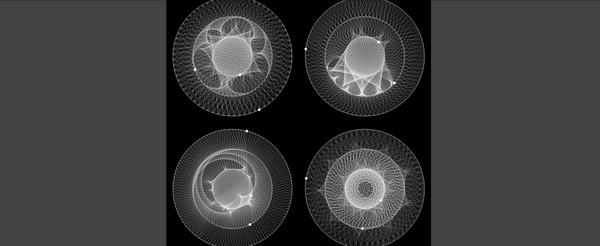 Based on a CoffeeScript and Saas, this mesmerizing and truly original animation will definitely become a centerpiece of your preloading page. It is well-suited for enigmatic projects, websites with maritime theme and military projects.
Spinner Spinner has a lovely boxy feeling that goes well with formal, grid style websites or those that feature an evident blocky layout. The effect is accomplished only through new possibilities of HTML and CSS, so be prepared for some troubles with old versions of browsers.
CSS Spinner An animation that features funny moving dots that eventually form one clear relatively huge circle will become an ideal match for any website with circular vibe. The author has created the spinner only using CSS and HTML, so you will be able to quickly set your color or change other parameters in styling file.
CSS Domino Loader The spinner is based on a set of vibrant green rectangular domino-style tiles that are falling and rising again and again till the page or any other dynamic or content-intensive element fully loads. Driven by a standard and pleasant ease effect, it unobtrusively grabs users' attention and entertains them for a while.
Bar/Ball Loader This bright dynamic effect is very similar to the previous one. It also consists of a range of rectangular tiles that are set in motion by a small rotating ball. So that if you need a more colorful and dynamic variation of the previous effect, you can exploit this loader.
Cube Fold


The web developer takes advantage of advanced 3D transform properties presented in CSS3. The animation begins with a one small square that gradually transforms into a perspective view of a cube that ultimately shapes a regular hexahedron. It will naturally complement various gift e-stores, geometry style projects and websites dedicated to high-tech.
CSS Loading Boxes Animation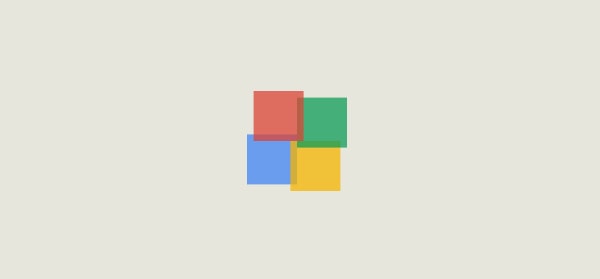 This set of four dynamic colorful boxes that circle will ideally fit into any vibrant flat website. By virtue of a single style sheet you will be able to change colors and set the speed for animation
Text Filling


This is an optimal solution for those who want to mark their preloading page with a title, text-based logotype, tagline or even catchy slogan. Your integral element of brand identity will be slowly but surely filled with a fancy water animation. As usual, effect is achieved through combination of HTML and CSS.
Yet Another Loading Animation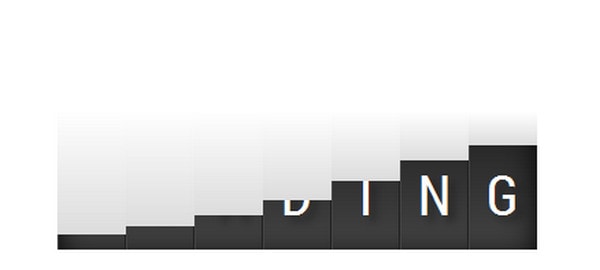 This is another loading animation that is aimed to prominently display text. However, you should take into account the fact that it won't work properly on every browser, for example on internet explorer it will crash, since the effect is accomplished via new CSS3 features that are not supported there
Google-Inspired CSS Preloaders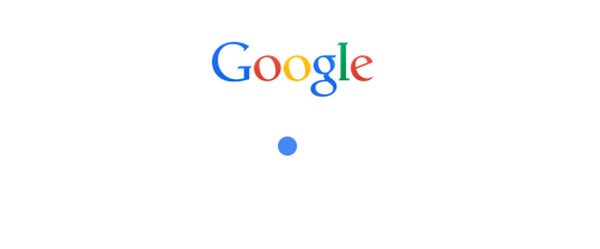 Google's official logotype has been a source for inspiration numerous times. Creatives exploit its neatness and brightness in various design purposes, yet it is time to use it in a web development. Matt Litherland has created a CSS-powered preloader based on vibrant Google coloring with a help of Mixin, basic ease animation and several transformations.
Reddit Loader Don't like Google-inspired loaders? How about animation that comes from Reddit? It certainly does not have such a vivid appearance, the animation is based on only two-tone scheme, yet it definitely has a high-tech, even a bit nuclear, charm that will be appropriate for various high-end projects.
Jellyfish Spinner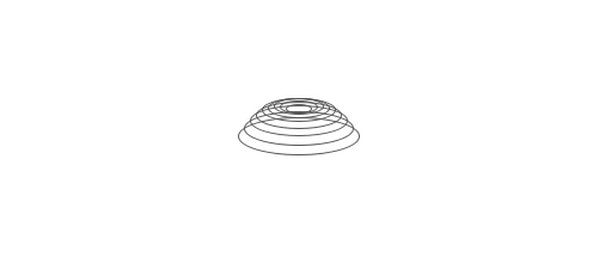 With just a little imagination and basic knowledge of new CSS3 features you can create really interesting and impressive loading animations. Mike Cobb presents a very peculiar solution that transforms a basic spinner into a bizarre jellyfish style animation.
Loader #7 Fabrizio Bianchi does not reinvent the wheel nor offers a unique solution; he only gives you an opportunity to populate your dynamic project with a basic circular spinner that has a truly refined and stylish appearance.
Another Simple CSS load animation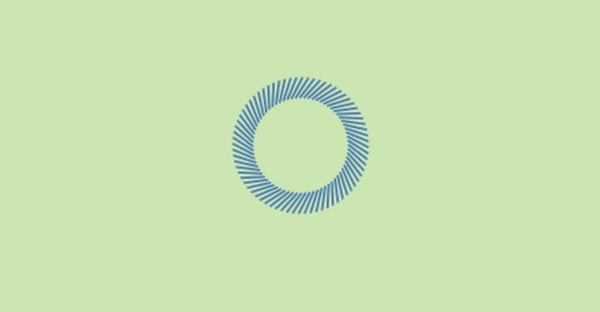 You can easily prettify a basic spinner by adding some extra effects with a help of CSS3 features thereby turning it into an eye-catching preloading animation, as Paul Sullivan has done. The animation is extremely beneficial in tandem with a circular logotype.
Loaders and Spinners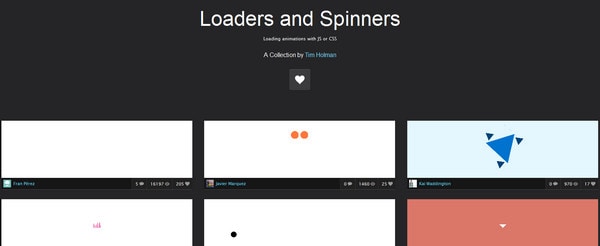 Tim Holman has a really rich collection of loaders and spinners. You will definitely find something special. There are amazing bright loaders, SVG loading images, purely CSS based preloaders and various rare and uncommon effects.
Conclusion
We have covered different solutions that are aimed at improving your projects, making a more comfortable place for users through the use of small, yet eye-catching and engaging, preloaders and loading animated spinners.
Like what you're reading? Subscribe to our top stories.