Free Photoshop Tutorials for Graphic Designers
Fantastic fantasy worlds, realistic 3D typefaces, mind-blowing line arts, and just photos with perfect bodies and flawless surroundings – all of these have become possible thanks to Photoshop. However, this special image-editing software is no longer a tool used only for artists, designers, and photographers.
According to stats, 68% of adults take to some kind of photo editing before they share any photo online, whereas almost 15% of women say they retouch every selfie. In a world where over a million selfies are taken every day, it is only a matter of time before these numbers reach the peak, making Photoshop a regular instrument in people's digital cosmetic bags.
More so, while some believe that only serious experts can successfully handle this advanced software, the Kardashians prove that anyone can enjoy its benefits, even those who have nothing to do with the designer's World.
Indeed, although Photoshop has an intricate core and provides advanced tools to work wonders, its environment is intuitive. With the right tutorials and guides, anyone can deal with it single-handedly. Let us go into more detail about Photoshop, learn its basics, and familiarize ourselves with some good tutorials that help unlock the power hidden in this beloved Adobe product.
What is Photoshop?
Adobe Photoshop is a powerful software application with numerous tools for image editing, adding type/text on photos, photo retouching, digital art composing, and even animating. Not only can you edit existing photos or artworks, but you can also create everything from scratch. It can also work with both individual images as well as large batches of photos.
No-Code Email Template Builder
With Postcards you can create and edit email templates online without any coding skills! Includes more than 100 components to help you create custom emails templates faster than ever before.
Try Free
Other Products
Available for both Windows and Mac and even mobile OS, it has a large fan base with brand evangelists from various niches and with different skill levels. Although initially, the software was created for representatives of the creative industry such as designers, photographers, art directors, today, it is a tool for everyone. Therefore, whether you are an expert who needs to create a mind-blowing poster or a housewife who wants to populate your Instagram with flawless selfies, Photoshop can meet your needs, requirements, and abilities.

Adobe Photoshop
What Can You Do with Photoshop?
Photoshop has so many features that it easily overwhelms users. However, all these instruments were created to give you freedom and power to bring any idea to life without extra help from third-party services.
Photoshop is widely used for
image editing,
photo retouching,
resizing and cropping images,
creating compositions,
creating highly-realistic mockups including mobile renderings,
creating graphics, artworks, and illustrations,
creating website layouts,
creating effects,
editing typefaces,
creating shapes, textures, patterns, and brushes,
creating 3D scenes,
creating animated Gifs.
Besides, Photoshop is a perfect instrument for photo restoration. Coming with numerous filters and such helpful assists as Clone Stamp Tool or Vanishing Point, it can do magic with old and shabby photos.
Versatile and multifunctional, Adobe Photoshop allows creatives to complete a wide variety of tasks, thereby coming in handy in such niches as:
Website design,
Mobile App design,
Interior design,
Product design,
Packaging design,
Graphic design,
Typography design,
Brand identity,
Photography,
Illustration,
Motion design.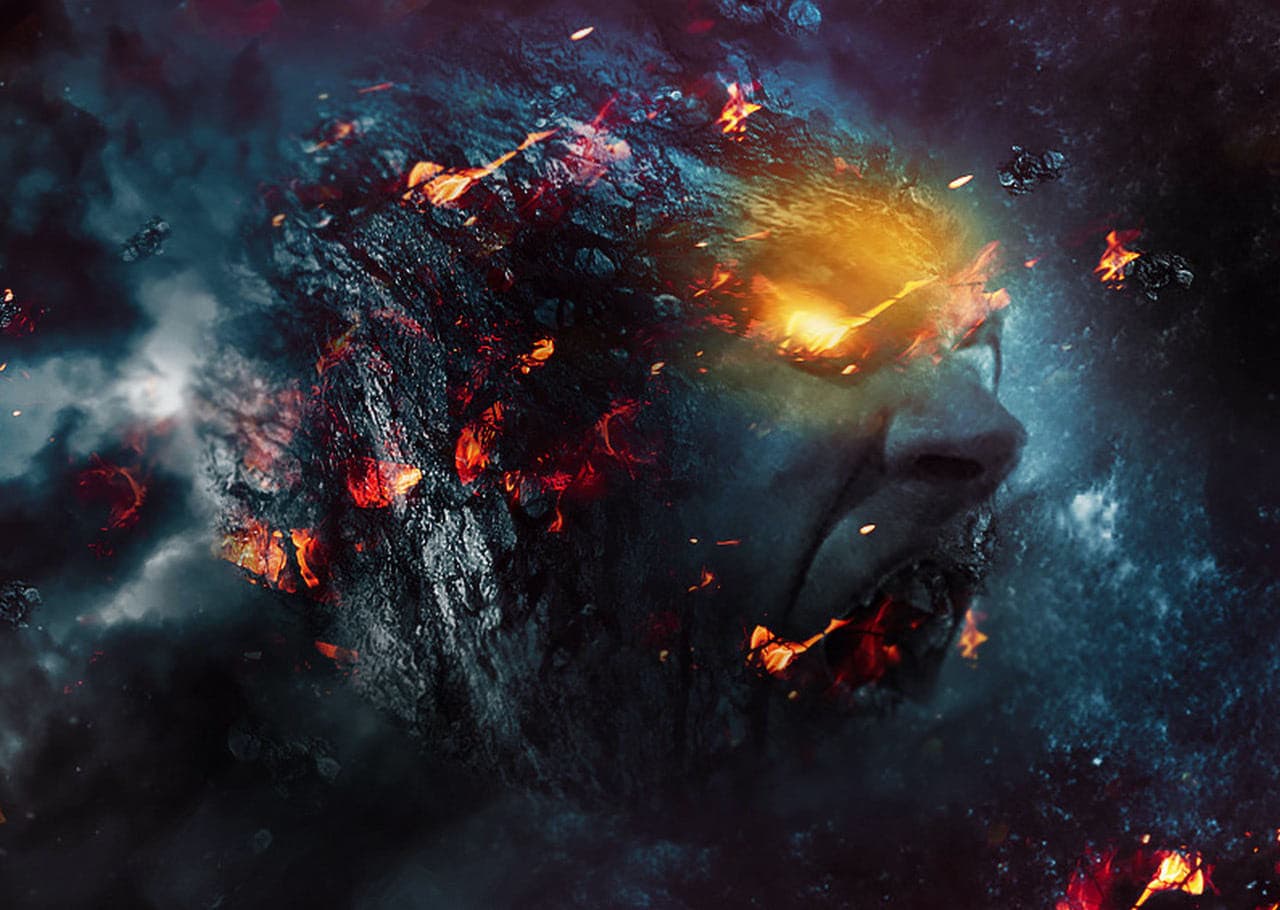 Pros and Cons of Using Photoshop
Apart from a range of tools, Photoshop has several substantial advantages over its competitors that vastly outweigh its primary cons.
The biggest advantage of Photoshop is that it gives you the ability to create multiple layers that can be altered independently of each other. Although some serious competitors offer the same functionality, still Photoshop was the first one that populated this feature, turning it into a standard and must-have.
Another significant advantage is that it is an all-purpose software. Although there are no one-size-fits-all solutions, but the team behind Photoshop has made an excellent try to achieve this. The program lets you do lots of stuff inside without leaving the working space.
Other major advantages are:
It has an extensive base of reusable components like brushes, patterns, textures, custom shapes, actions, and even scripts and plugins.
It offers unparalleled editing tools, including instruments for photo editing and video editing.
It has an integrated stock library where you can find numerous free images that can be put into work right away.
It supports typefaces. You can render them and play with them as a piece of art.
It has numerous filters and effects. This library is regularly updated. On top of that, you have access to premium options in various digital markets.
It supports numerous image formats and lets you easily edit any of them. You have different options for saving images where you can control quality and size.
The recent versions allow you to add and edit videos and animation layers.
The Photoshop team regularly gathers feedback from artists and regular users to improve software and fit the growing demands and requirements.
It has a mobile version. If you want to edit photos on the go or create a composition from scratch on your way home, you can use the lightweight mobile version of Photoshop. Of course, it can't boast of desktop version potential; nevertheless, it can be enough to catch the moment and channel your creative juices in the right direction.
Last but not least, being with us for more than 30 years, it has a huge base of free stocks in the wild: templates, icons, mockups, and other graphics. Thanks to cross-version support, you may benefit from old PSD files as well.
This list can go on and on. However, what about the cons? Let us consider the three most distinct disadvantages of using Photoshop.
Photoshop is expensive software. While organizations and professional artists who use it for a living may easily afford it, it can be a real roadblock for small-time users. To make matters worse, you cannot purchase the program; you need to pay a monthly subscription fee for Adobe Creative Cloud. However, several different options might fit your budget and goal.
Poor support for the vector graphic. Initially, Photoshop does not intend to work with vector graphics (you have Adobe Illustrator for that). Therefore, there are no specific tools. However, you can still open vector graphics and do minor designing.
It consumes a lot of space on your system's hard disk. It may also force your system to work to the limit, especially when it comes to rendering high-quality graphics. To use Photoshop on Windows, the computer should have at least more than 2 GB of RAM, more than 2.6 GB of available hard-disk space, and a 1024 x 768 display with 16-bit color. The same requirements go for Mac.
Despite these disadvantages, Photoshop is growing in popularity and continues to dominate the market. With its intuitive interface and powerful and contemporary tools that easily meet current demands and requirements, it stands above the competition in numerous scenarios and situations.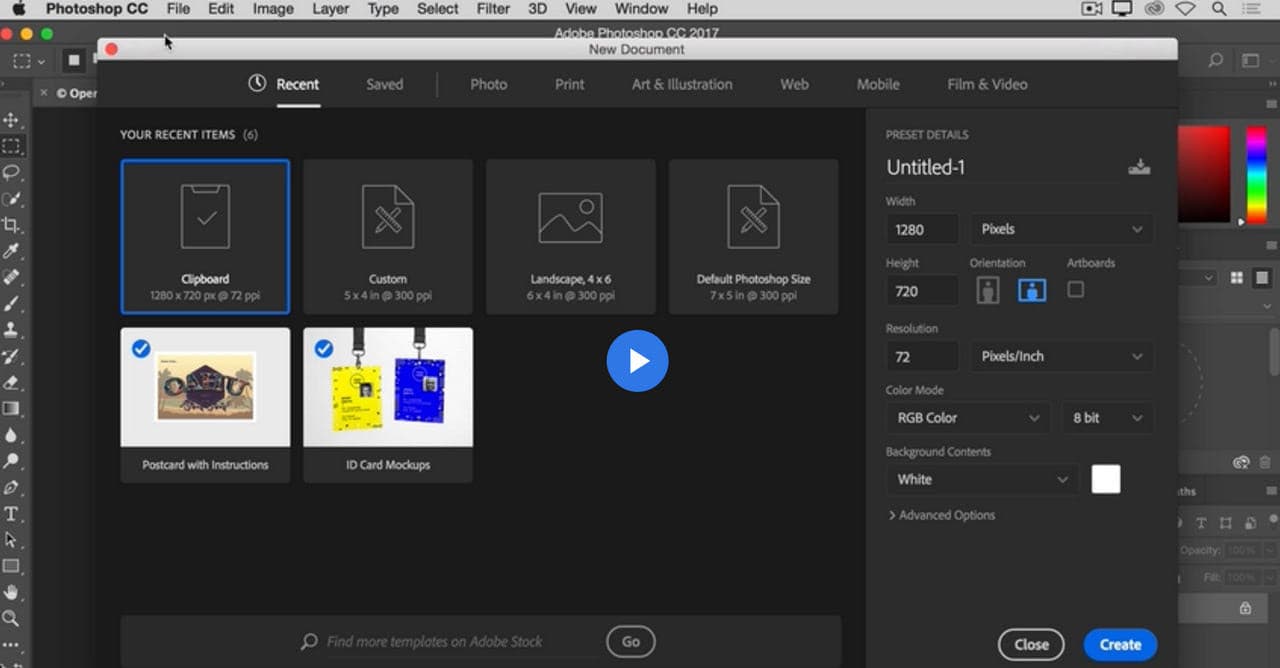 Photoshop interface
How to Get Started with Photoshop?
Once regarded as a complicated software for graphic designers only, now nearly anyone can master Photoshop. However, merely opening the program and trying to figure things out on your own may require lots of time and effort; more so, this may not work for some people at all. It is here where you need to seize learning opportunities that are awaiting Photoshop users on the web.
You can take in-person or group live online Photoshop classes, read books, and simply learn new stuff from free Photoshop tutorials. Each way has its own merits; however, the last one is the best practice.
The deal is, it is the perfect solution for people with busy schedules, people who learn at a different pace, beginners who want to test the grounds, and even mature artists who want to know new techniques or quickly get the grips of new features to be on top of the things. More so, it comes without strings attached and free. Therefore, it is the perfect way to get started with Photoshop.
So what should you do? Decide on a technique that you want to master. If you want to get acquainted with essentials, then you need to seek tutorials for newbies. If you want to fill your arsenal with some new or advanced solutions, you may benefit from tutorials made for artists with intermediate or advanced levels. Though the great thing is, regardless of your skill level, you can easily try any tutorial, just stick to a routine and try to do your best.
To help you in this matter, we have built up a collection of free Photoshop tutorials
However, first things first – dive into our short yet helpful list of educational websites where you can learn Photoshop in case our collection of free Photoshop tutorials is not enough.
Websites to Learn Photoshop for Free with Tutorials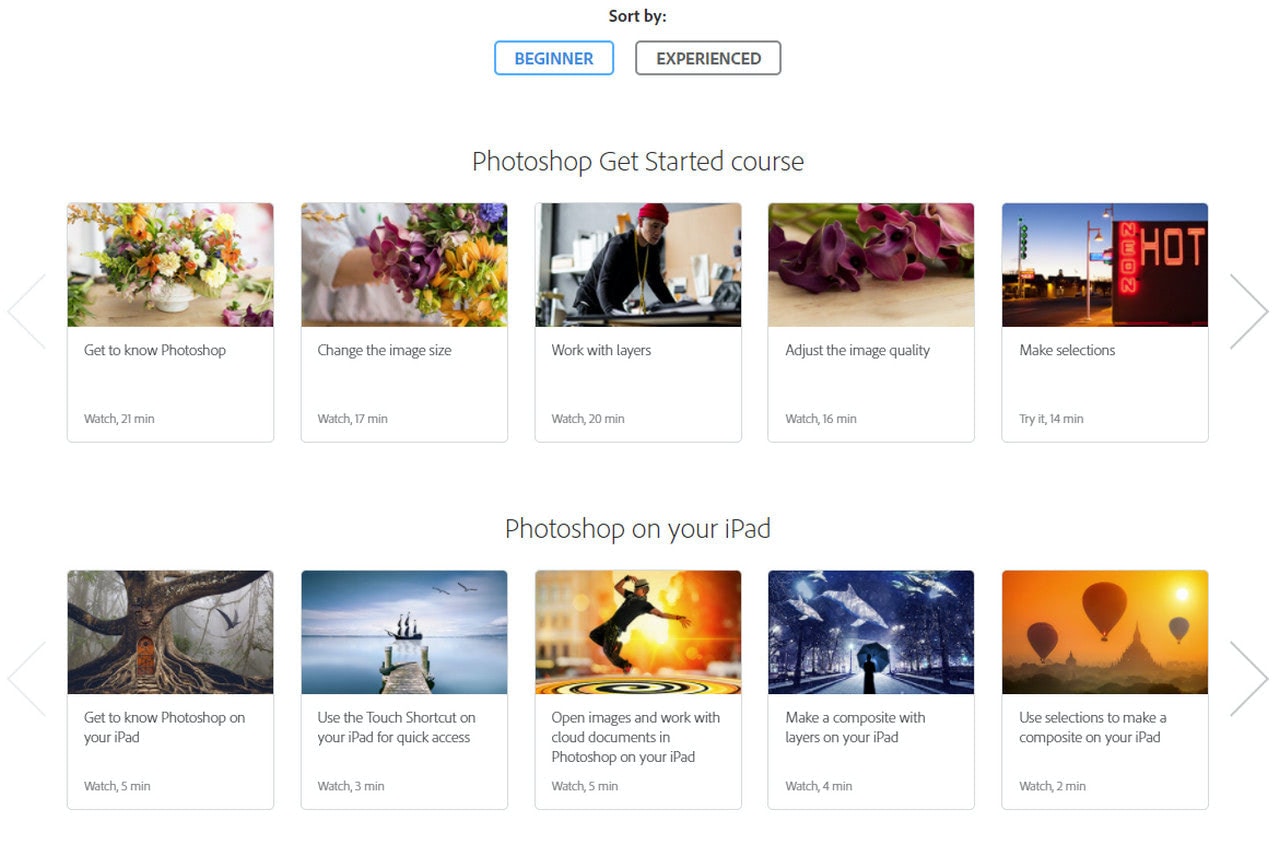 Free Photoshop Tutorials in Adobe
The first place to start your search for free Photoshop tutorials is Adobe. As the manufacturer, it provides a whole collection of valuable materials, guides, and how-tos to advocate its product and onboard as many customers as possible.
The directory is broken into several sections. There are Get Started courses, Quick Start tutorials, Beginner photo editing courses, Beginner selection courses, and even several courses for those who want to use iPad in their creative process. Each tutorial includes sample files and accompanying videos.
Another good thing is that you can filter the free Photoshop tutorials by skill level. This way, you will find how-tos for beginners who are up to learning some essentials and tutorials for experienced artists and graphic designers who want to refine their skills.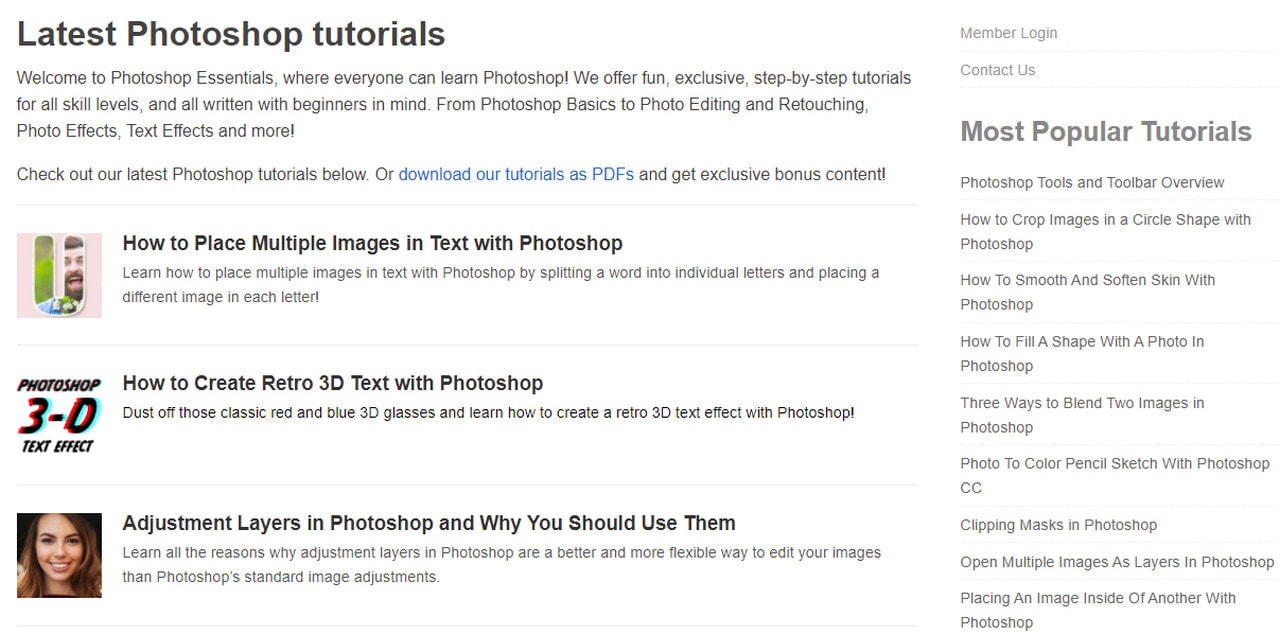 Although Photoshop Essentials cannot boast of a massive community of artists who constantly share their expertise and techniques, still this platform has been with us for ages. Its team knows a thing or two about educating users; that is for sure. Offering fun, exclusive, step-by-step free Photoshop tutorials for more than a decade, it is a perfect place to find a lesson to polish your skills. Believe us; there are some real gems.
The library is broken into several sections: Basics, Photo Editing, Photo Effects, Text Effects, Digital Photo Essentials. Each tutorial features the skill level so that you can find a lesson to follow the routine comfortably.
Last but not least, each tutorial is available as a PDF file so that you can download and examine it offline.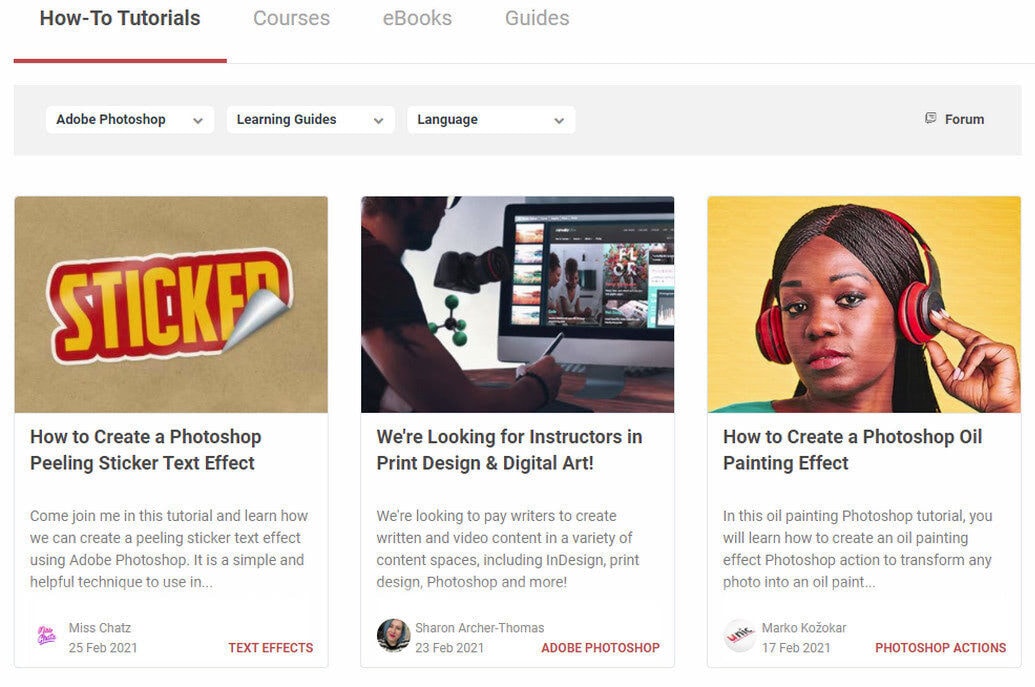 Design Tuts+
Much like the previous library, Tuts+ is one of the oldest educational websites on the web. It is one of those platforms that populated online education and took written tutorials to the next level, successfully meeting the community's growing demands.
Tuts+ covers various fields of study; however, we are interested in design or, more precisely, free Photoshop tutorials. The Design subdirectory includes hundreds of helpful step by step guides created by professionals and amateurs. There are quick and long tutorials. There are tutorials for beginners, artists with intermediate level, and, of course, experts.
The great thing is each step is thoroughly documented and accompanied by a screenshot not to get lost.
As for variety, starting with using essential tools like brushes or Layer styles and ending with using ultra-modern effects, there is a sheer diversity of learning opportunities to boost your skills.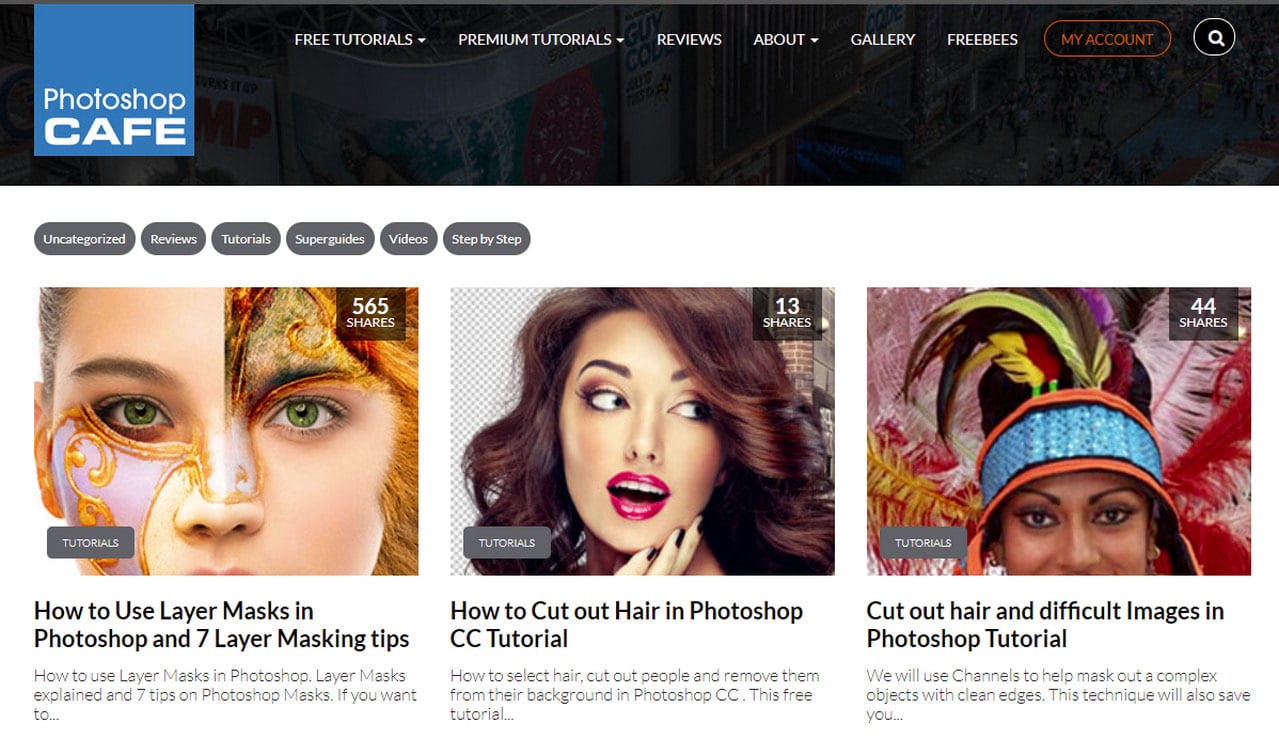 Photoshop Cafe
Providing high-quality free Photoshop tutorials for more than two decades, Photoshop Café is widely known in artists' circles. It has a vast library of how-tos. Whatever skills level you have, you will certainly find in here some useful educational material. Unlike Tuts+ that includes tutorials from amateurs and eager writers, Photoshop Café works only with gifted instructors who are professional photographers or graphic designers.
The library has two general sections: free Photoshop tutorials and premium Photoshop tutorials. This way, the team allows you to expand your knowledge through some unique online lessons that cannot be found anywhere else.
As for the free section, apart from tutorials, you can enjoy live streams, books, super guides, and a collection of time-tested Photoshop tips for beginners and experts.

Free Photoshop Tutorials in Udemy
Udemy is an open online course provider. Although it focuses on paid courses and online lessons, very few people know that it is an excellent source of free educational material. And, you do not have to wait for some bargains or special offers; Photoshop tutorials are available free of charge all the time.
The library includes more than 700 instructional videos, where you can learn essentials and get the grips of some advanced techniques and solutions. As a rule, each lesson takes up no more than 2 hours and includes sample material so that you can repeat the routine at home.
Collection of Free Photoshop Tutorials
Before jumping into free Photoshop tutorials, do bear in mind these tips on following the tutorial effectively and getting the most out of them.
Check out these helpful guides:
Prepare your place, get rid of all distractions, and open Photoshop.
Get your supporting materials ready. All stocks and necessary assets such as fonts, brushes, or textures should be at your fingertips. If the tutorial offers sample files, download them beforehand so that nothing distracts your attention from the process.
Focus on your goal.
Do not just read the tutorial — create stuff. However, do not rush. Every artwork requires meticulous attention and time. If you want to learn everything as quickly as possible, there is a real danger of exhausting yourself and ending up quitting. Learning Photoshop, much like learning to code, is a marathon, not a sprint.
Make a habit of fitting new techniques into your future projects.
Remember Photoshop is an advanced software. Even though it is created to be handled by any person, it still requires effort, time, and devotion. These six tips will help you ease anxiety and get more excited about following free Photoshop tutorials and learning new stuff.
Typeface Effects

Make a 3D Tube Text Effect
Diego Sanchez has shared with the community one of those free Photoshop tutorials that encourage people to create incredible stuff from nothing. This 3D Tube text effect is brilliant. More so, it goes perfectly well with a range of interfaces and styles. It blends in disco-inspired interfaces, retro-inspired interfaces, bright and neon interfaces, and even tech ones since it has that adorable 3D feel.
The great thing is this marvelous typography manipulation is achieved with a native Photoshop instrument called the 3D tube effect. So, you do not have to reinvent the wheel or push your skills to the limits. Everything is on the surface: just follow the simple step-by-step how-to, and at the end, you will have this outstanding typography artwork.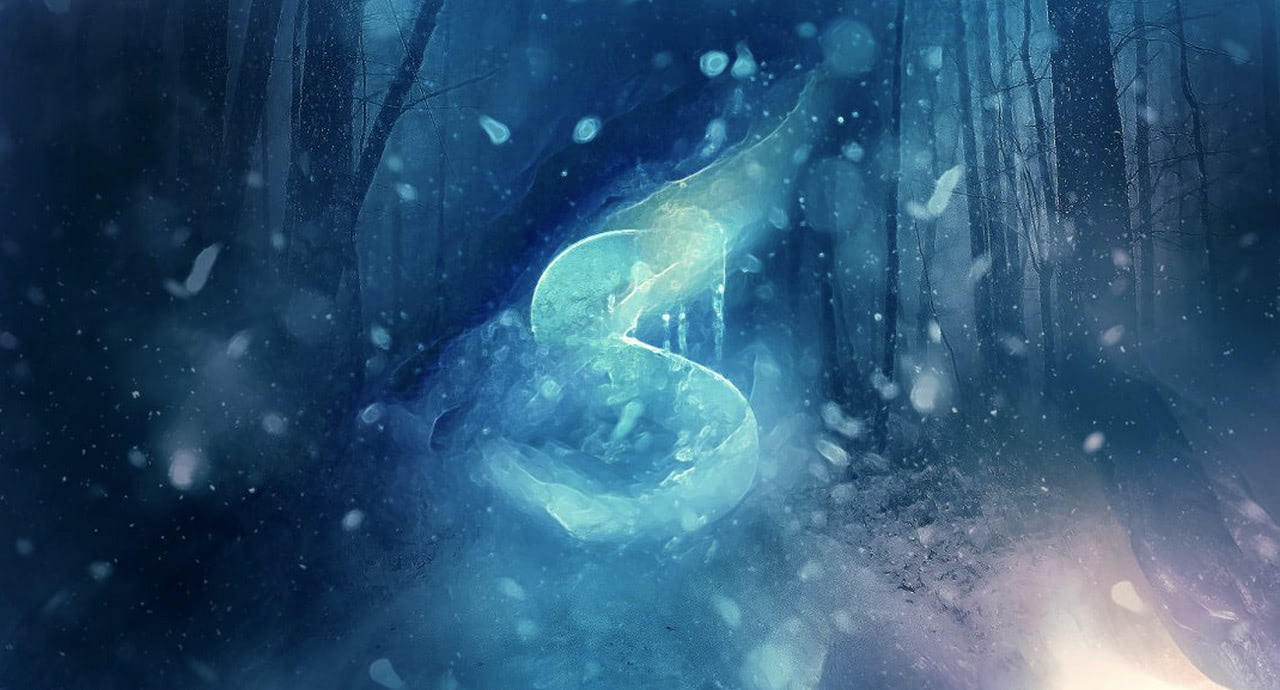 Create Unique Snow & Frost Text Effect in Photoshop
Feel a little bit Frozen? This is because this fantastic text effect is freaking cold.
Indeed, this unique typeface artwork will give any design a magnificent winter vibe. Although there is just one letter, you can still easily extrapolate the new skills on other objects creating a whole headline.
Using stone and frost textures along with a stock background image that can be found in the wild or can be easily replaced by your own choice, James Qu will guide you through the simple routine of creating icy letters.
However, although the routine includes just five steps, still do not get too cozy. Keep an eye on screenshots since they reveal options and settings for Blending levels and Layer styles that make the real difference.
By the way, if you want to replicate the Frozen text effect, you should check out the free Photoshop tutorial – Create Realistic Frozen Text Effect in Photoshop.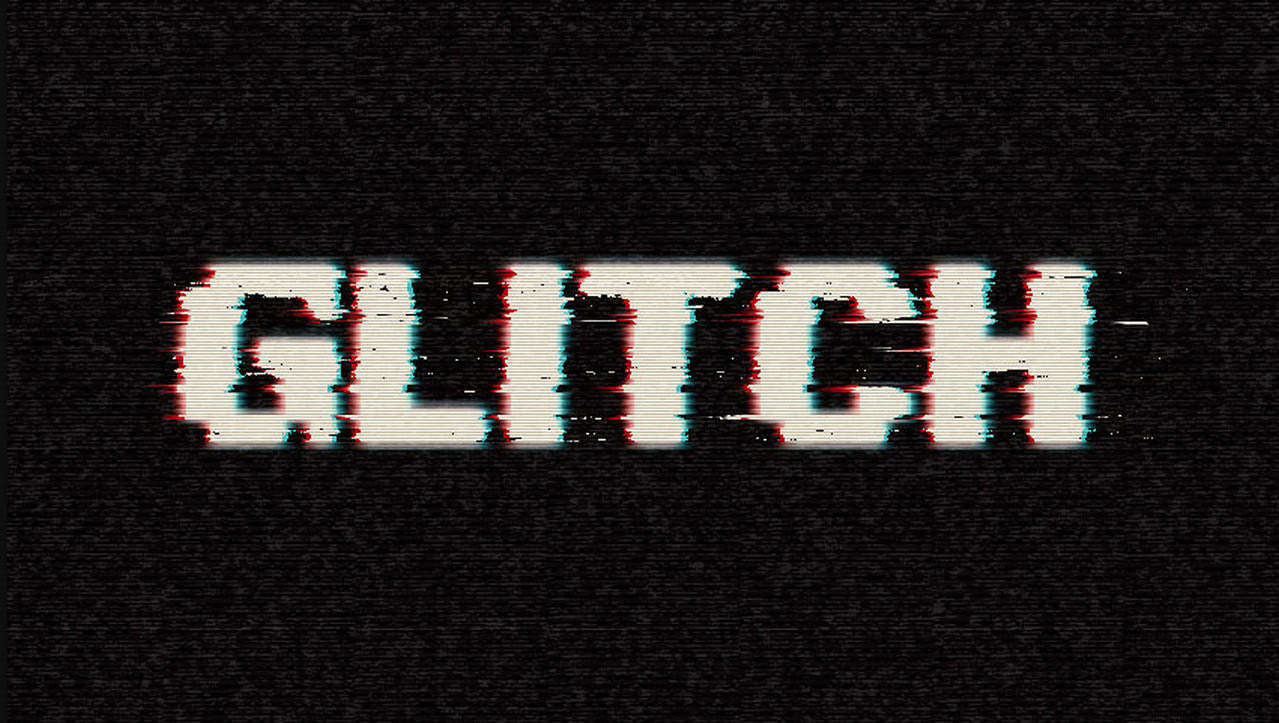 Create a Digital Glitch Text Effect
Although this digital glitch text effect looks sophisticated and intricate, it is elementary to reproduce at home without any extra help. All you need to do is to stick to this free Photoshop tutorial.
Created for beginners, it shows skillful play with such basic instruments as layer styles, filters, and layer masks. Along with the text-based tutorial, there is a video lesson so that you can get the most out of this learning experience.
Finally, yet importantly, this free Photoshop tutorial is a part of series called "How to Make Glitch Art." If you want to take this artwork to the next level by setting it in motion or even create a set of reusable glitch effects, you should give it a shot.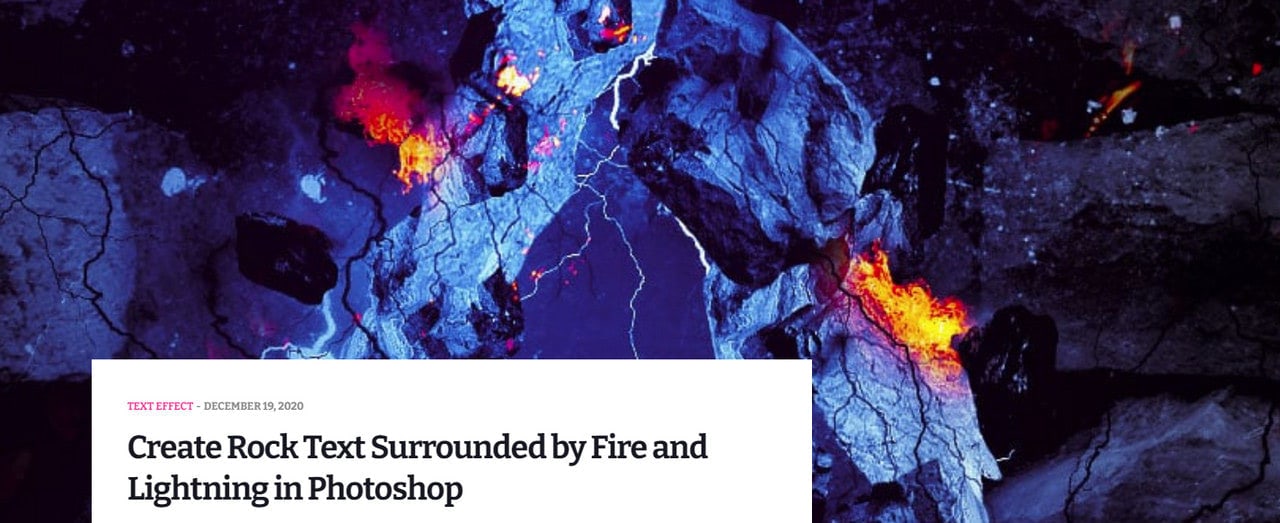 Create Rock Text Surrounded by Fire and Lightning
This is another masterpiece from the gifted James Qu. It looks exceptional, does not it? The artwork is made of intricate combinations of layer styles, image adjustments, and layer masks. This is quite difficult to reproduce on your own. The great thing is that James Qu will teach us how to replicate it without losing our nerve.
As expected, this free Photoshop tutorial is for artists with an intermediate level. However, if you have basic knowledge of Photoshop and are eager to do your best, it may work for you as well.
Effects/Art Compositions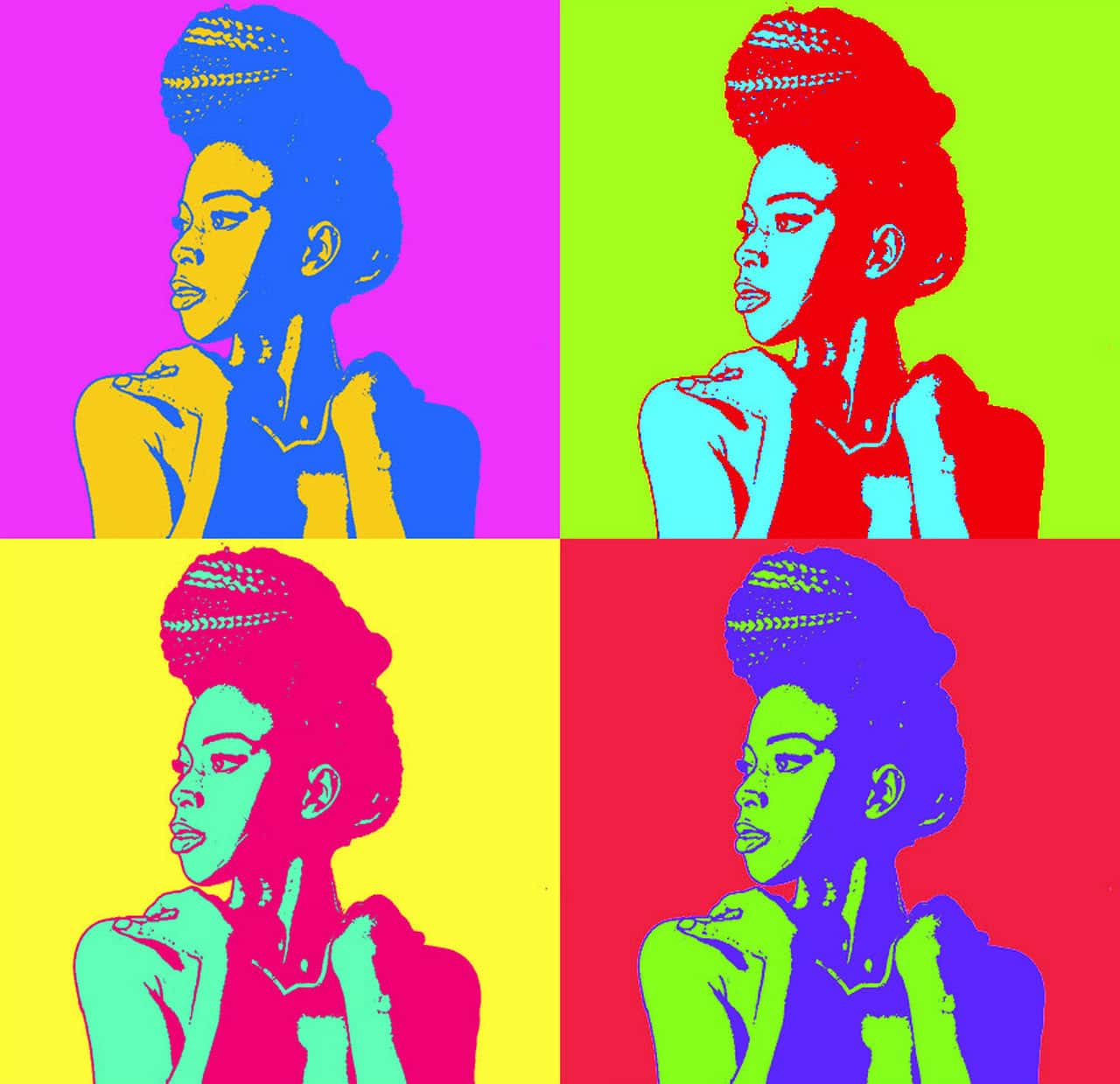 Create Pop Art Photo Effects
Andy Warhol has left quite an imprint in art history with his paintings of Marilyn Monroe standing as a symbol of the American cultural history of the time. To become a part of this amazing subculture, follow this fantastic free Photoshop tutorial created by John Negoita.
Here you will learn how to use different filters to make pop art and replicate Andy Warhol's unique style.
Note, although the tutorial does not take much time, it requires good knowledge and previous experience with Photoshop. Beginners may feel a bit anxious, but everyone is welcome to try.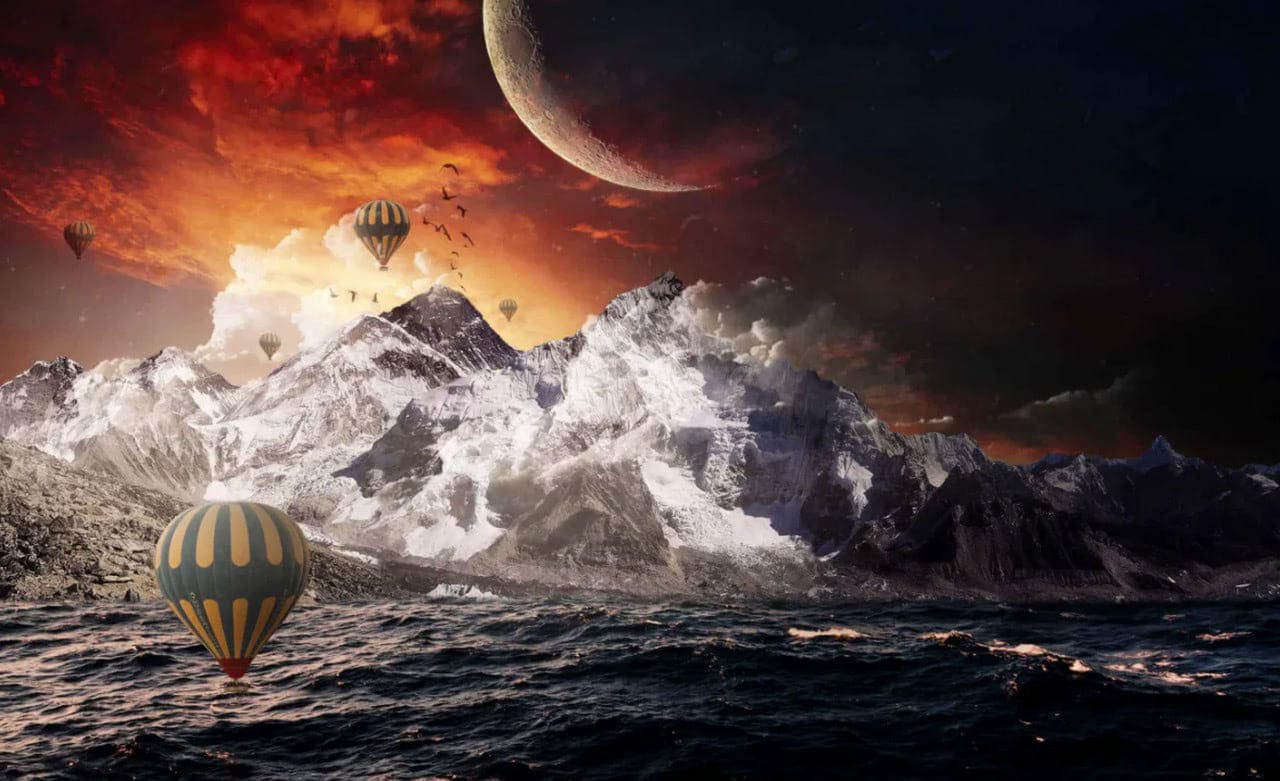 How to Create Magic Atmosphere in the Sky
This is another inspiring free Photoshop tutorial that features a mind-blowing scene.
Milos Karanovic will walk you through the routine of creating the entire scenery from scratch using both basic and advanced techniques. Step-by-step, you will assemble the composition from different stocks, polish everything with Adjustment Layers, and of course, apply some textures to achieve an authentic feel.
Note the tutorial includes almost 50 steps; therefore, pay attention to every detail.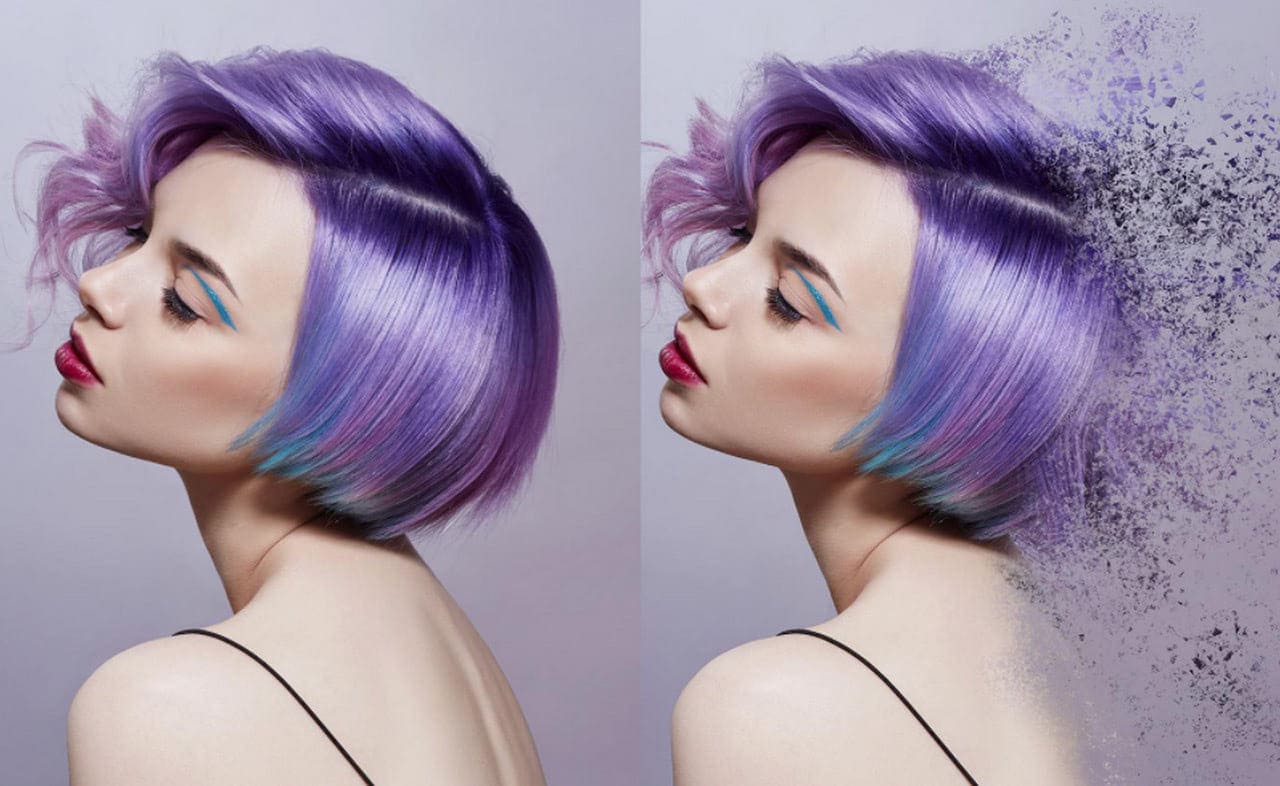 How to Create a Dispersion Effect
Making a subject or object looks like it is disintegrating, the dispersion effect adds a certain zest to the composition. Somrata Sarkar is going to teach you how to achieve it at home simply by using few brushes.
Unlike the free Photoshop tutorial for creating a magic atmosphere that takes the entire evening or maybe two to be completed, this one requires just one hour. Although there are 30 steps to undertake, nevertheless they are pretty simple and easy to implement. Short instructions along with descriptive screenshots – anyone can follow the lead.
Photo Manipulations and Retouching Techniques

Create a Surreal, Emotional Underground Scene Photo Manipulation
Created by gifted artist Que Thu, who is not afraid of challenges, this spectacular scenery will knock your socks off. As expected, such artwork requires your full devotion and eagerness to complete some tricky tasks. However, it is worth it.
This free Photoshop tutorial is broken into six pages. Each one includes a dozen steps, so be ready to spend several evenings mastering it.
The great thing is newbies can easily reproduce it since the artist has made every step as clear as a bell. More so, the path instruction for a model is very teachable. You will get some new stuff as well as polish some of your basic skills.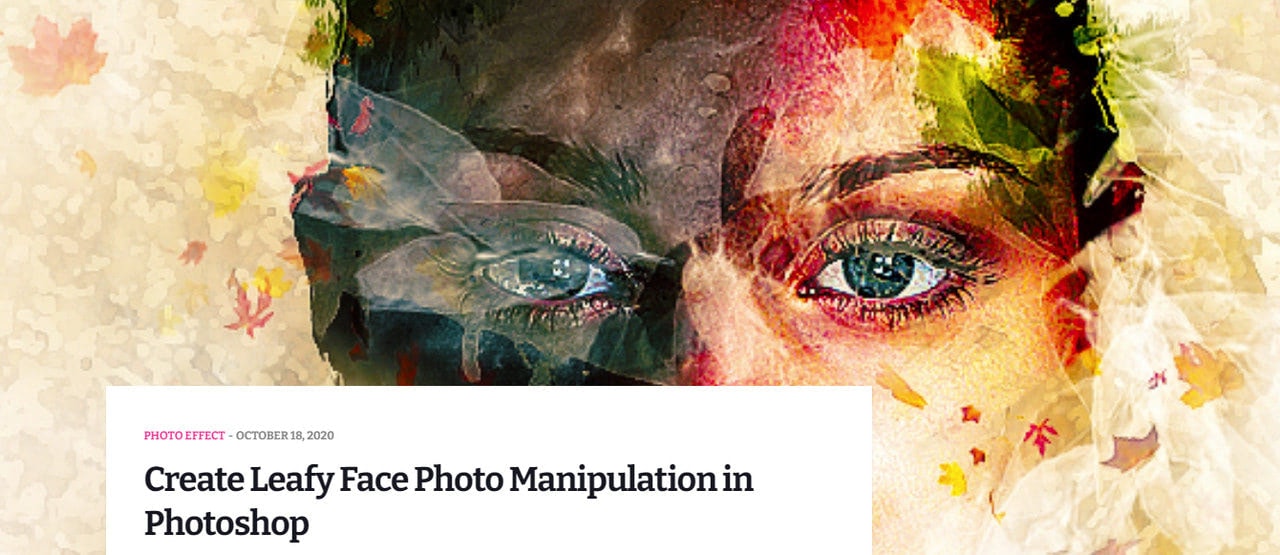 Create Leafy Face Photo Manipulation
James Qu is eager to prove that his detailed free Photoshop tutorial is a great way to get your head around the software, polish the basics and master some new skills.
In this particular tutorial, you will work with such basic techniques as layer blending and layer masks and use filter effects and adjustment layers to polish the result. As you may have guessed, such an intricate and multilevel art piece requires an intermediate level and some experience with the program since some steps can be tricky. However, no obstacle is insurmountable: stick to the routine and do not miss a thing.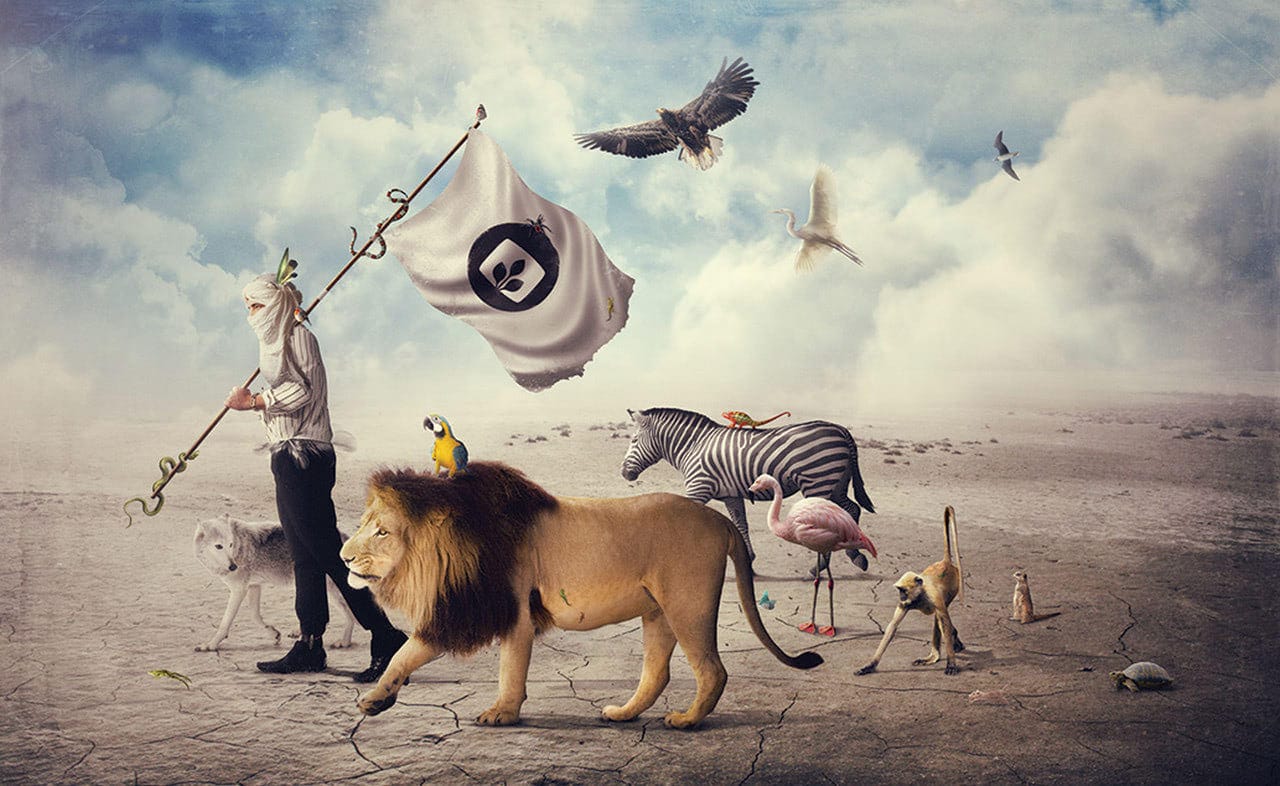 Even though all sorts of text effects and grandiose photo manipulated compositions are in high demand these days, photomontage still occupies its niche.
Mike Harrison provides you with a fantastic free Photoshop tutorial that walks you through the routine of compositing multiple photos in a realistic way. Using various blending techniques, he shows how to soothe the edges and erase differences between multiple layers to achieve harmony in the final composition. He also employs subtle effects like color treatment, texture, and adjustment layers and plays with lighting and shadows to make it look and feel real.
The time to complete is around 6 hours or even more: everything depends on your skills level and experience.
Portraits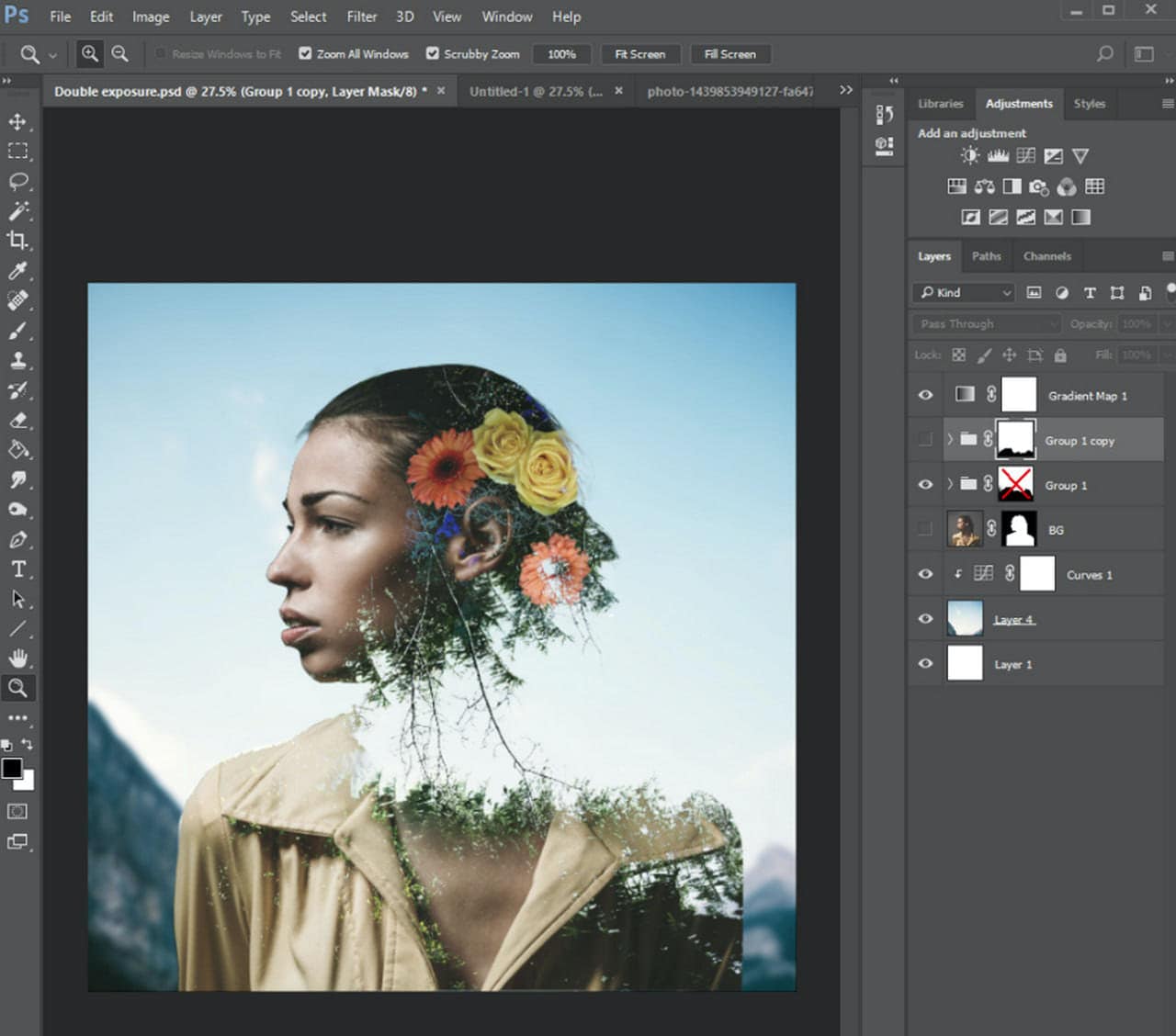 Create a Double Exposure Portrait
Double exposure has been with us for a while, and it is still a popular technique. Although the result looks mind-blowing and complicated due to the fragile balance of overlapping layers, it is easy to replicate.
The routine is simple and easy to follow, even for novices. It includes ten necessary steps; each one has an accompanying screenshot with all the crucial details revealed. Some steps are short videos so that you can get the idea well.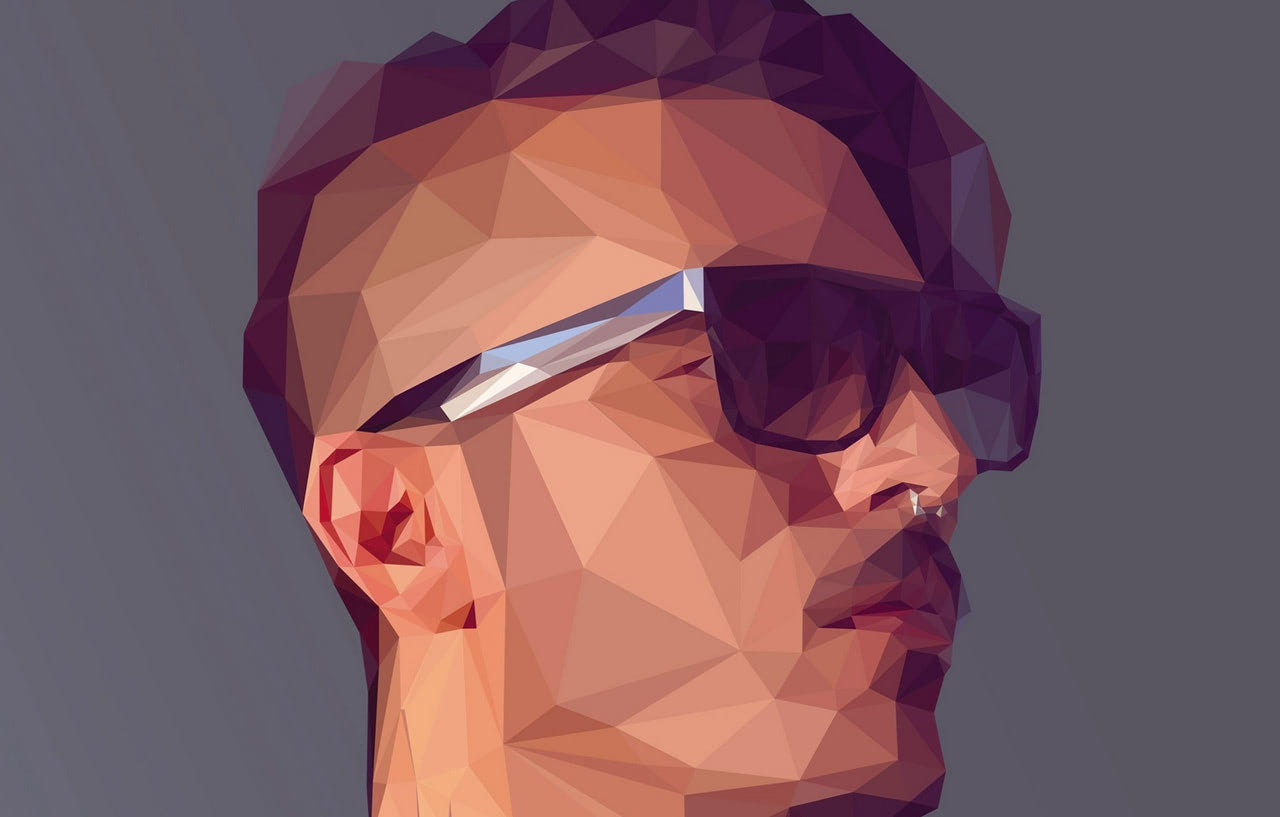 How to Create a Low-poly Portrait
Much like double exposure, low-poly portraits excite the minds of creatives these days. In this free Photoshop tutorial, talented Brazilian designer Breno Bitencourt reveals his step-by-step routine of creating a stylish low-poly portrait from a basic photo.
The lesson includes 16 steps taking more than 4 hours to complete. Each one requires your undivided attention since the artist does not go into much detail. He instructs you and gives some hints on how to achieve this inspiring effect.
Tip: explore screenshots closely.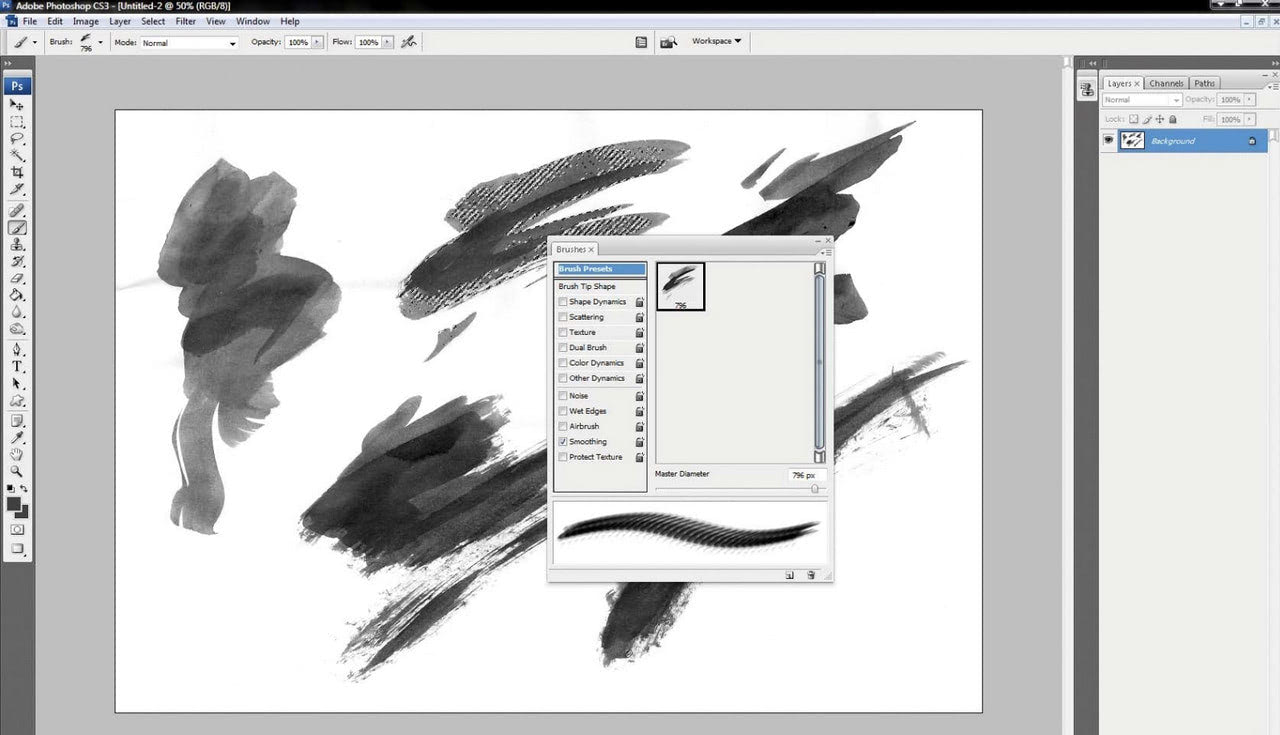 How to Create a Photoshop Brush
How about getting your hands dirty, stepping away from the computer but still remaining in your creative zone? This free Photoshop tutorial will encourage you to reveal your inner self by creating a custom Photoshop brush from scratch in an un-digital way.
The tutorial shows how to mix digital and traditional media, create your brush and apply it together with brilliant photomontage techniques to create a true masterpiece. There are 14 steps. Each one has short yet explicit instructions that can be followed by any person regardless of skills and experience.
3D Effects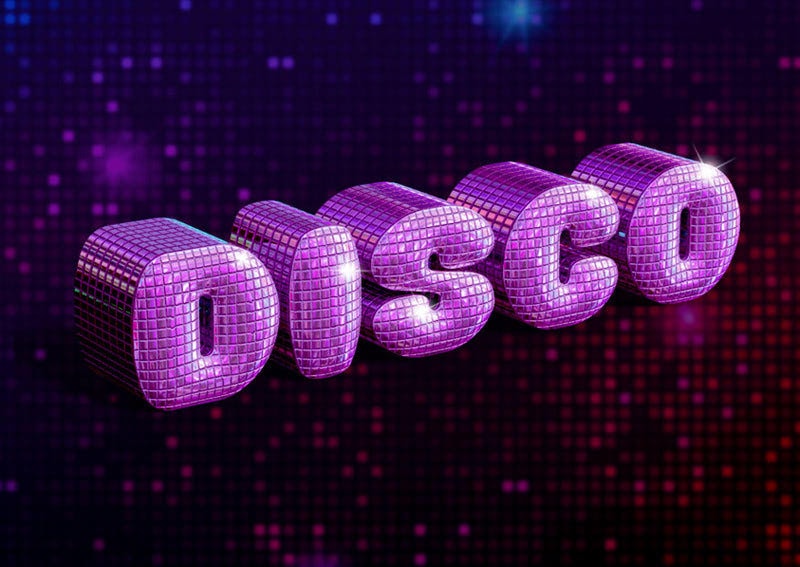 Fabulous Mirror-Ball-Inspired Text Effect – How-to
Although this 3D Text Effect looks sumptuous and intricate, again, it is not rocket science to replicate. In just 11 steps, Rose, the author of this masterpiece, will teach you some intermediate-level techniques, making you polish the software's essential tools.
She gives you a good idea of Photoshop's 3D tools and settings and demonstrates how to apply textures and adjustment layers to achieve this fantastic mirror-ball-inspired text effect.
Read the guide or watch the video tutorial or do both to get the hang of the approach.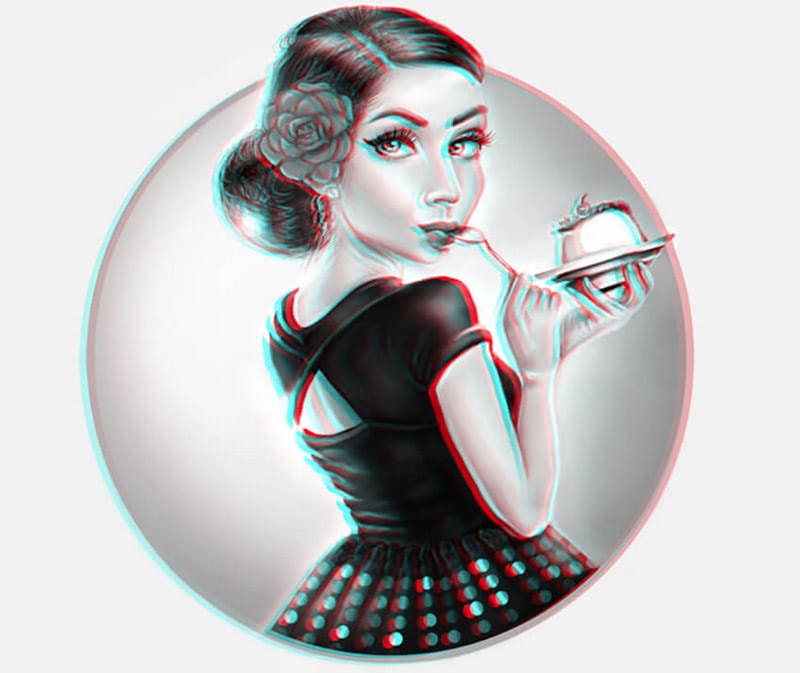 How to Create a 3D Anaglyph Effect
Even if you are a complete novice, it does not mean you cannot create something outstanding. There are many short and sweet free Photoshop tutorials for beginners out there. For instance, this one takes no more than 60 seconds and does not require any extra knowledge, skills, and experience. And what a result you will get! A fantastic 3D anaglyph image.
Melody Nieves guides you through the basic routine of achieving a pop-out stereoscopic photo effect. You are going to play with the Blending options, RGB channel, and Move tool. Nothing fancy, but the result is fantastic. It goes perfectly well with movie posters, websites, and videos.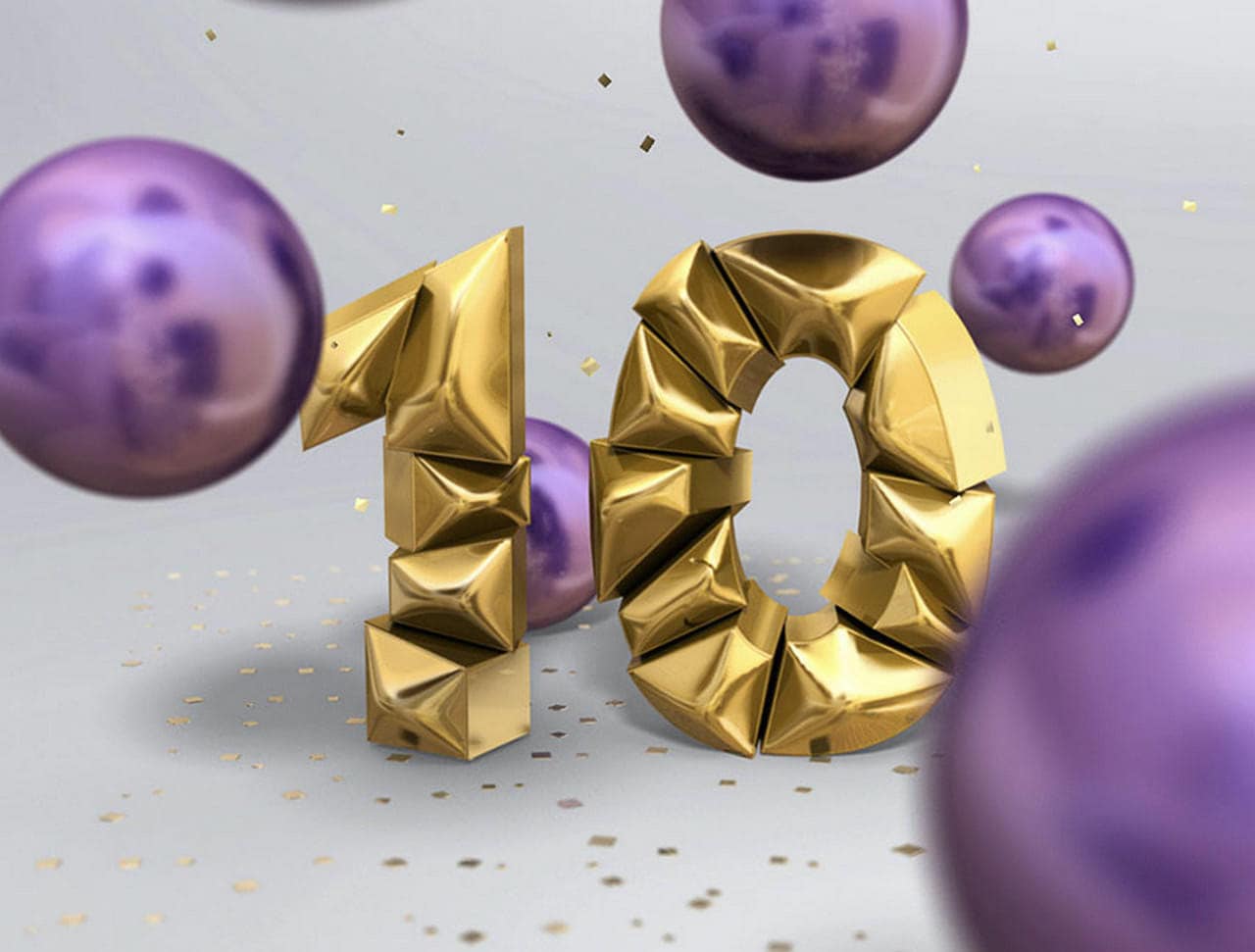 How to Create a 3D, Shiny, Inflated Text Effect
Probably everyone wants to know how to create 3D letters and make them shine and glow and feel a bit plastic. Here is one of the best free Photoshop tutorials to do this.
This medium-length how-to uncovers some exciting techniques and modern software instruments such as Photoshop's 3D tools and settings. Along with that, you are going to use traditional assets like brushes and adjustment layers. The routine consists of 15 large sections; nevertheless, it is still comfortable to follow since each section is broken into small steps.
With the increasing demand for these effects, there are lots of curious minds that are eager to learn these techniques. Since these techniques are very interesting with thrilling effects so the number of people who want to be a part of this process is enhancing day by day. That is why experts nowadays even teach these techniques online. There are lots of graphic design Photoshop tutorials on the internet through which one can easily learn about the techniques of graphic design or Photoshop.
We all know the fact that magical effects can be done in images with Photoshop. Graphic designing is another source of making amusing images. And when these two techniques are combined together, the effect becomes flawless. This effect can be used in a wide range of subjects starting from movies to poster designs. There are other zones like text effects, photo manipulation, abstract drawing, and special effects where the magic of Photoshop and Graphic design can be utilized.
While we are talking about Photoshop tutorials, there are lots of tools and options in them. So some may feel it very complicated to learn them. However, the fact is inspired by having lots of tools and options; Photoshop is not as complicated as it seems to be. So it can be easily learned from the net. In these tutorials, one can get the chance to get a general overview of several factors of graphic design Photoshop. Portions like how to digitally color an illustration or how to deal with spots and color effects are taught in these tutorials. Other than these the way to create complex photo-realistic items is also taught here. There are two types of graphic design Photoshop tutorials; one is for the novice with the basic idea of graphic designing and Photoshop and the other one is the advanced tutorial for the already established professional ones to make them aware of the latest trends of this field. Both these tutorials are helpful in knowing these techniques.
Along with other technical matters, the use of color and the fine techniques of painting are taught through these tutorials. These are really amazing to learn. This knowledge can be utilized in many different sectors such as creating and designing comic books, video games, films, posters, digital painting, and a lot more. Experts in this field always try to create something better and introduce something smarter for the next generation.
Other Photoshop Tutorials for Graphic Designers
Create a Mini Planet Using Photoshop's 3D Capabilities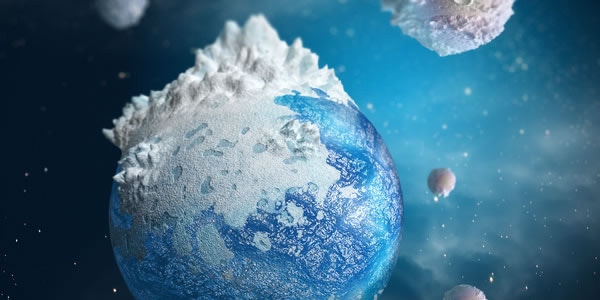 Alexandra Fomicheva sheds the light on hidden possibilities of Photoshop CS5, proving that one of the most popular photo editors has all the necessary tools for creating splendid and fantastic 3D artworks.
The process includes 41 steps. So that be ready to spend some time to get to the bottom of the technique. Also, you will be using several helpful assets and get acquainted with interesting tricks.
Create an Action-Packed Movie Poster in Photoshop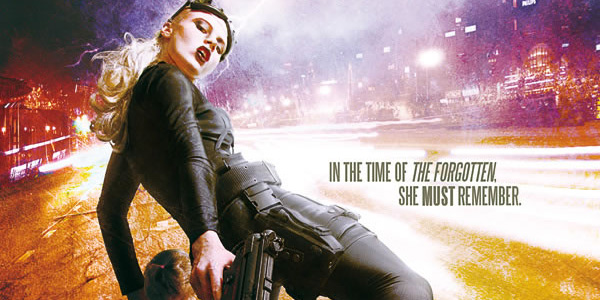 The author demonstrates how to charge a simple photo with dynamics, motion, and energy. Step by step you will be creating a sophisticated poster design filled with an adventurous mood. The key feature of this tutorial is that it is based on an international paper format, utilizes CMYK coloring, and the final result is ready to be printed.
Create a Studio Sports Portrait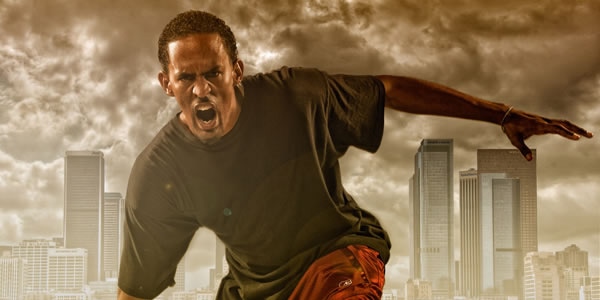 Matt Kloskowski reveals some basic techniques and clever tricks that are usually used in creating unrealistic compositions. Having at hand only three helpful assets, the artist is managed to turn a blank sheet of paper into mind-blowing artwork.
Follow his steps to master your skills and create something similar.
Flaming Car in Photoshop by Lincoln Soares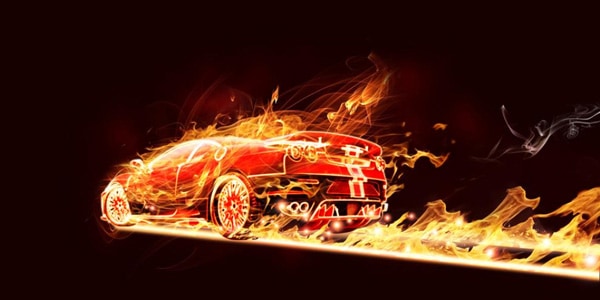 Although the author states that the effect is quite simple, yet it includes lots of tiny tricks and secrets that can be good practice for a newbie. Using various filters and tools, you will be transforming an image of a car into a fantastic scene. The whole process is broken into 11 main steps that can be easily reproduced at home or adapted to another project.
Create a Chaotic Disintegration Effect on a Face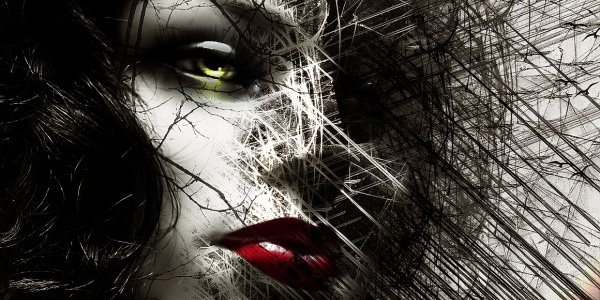 Need to add a cutting-edge to portrait then this practical tutorial is right for you. It shows how to get the most out of shatter glass brushes, basic filters and layer styles. Although the final result looks brutal and rough, yet it comes in handy in various spheres.
Create a Powerful Human Disintegration Effect in Photoshop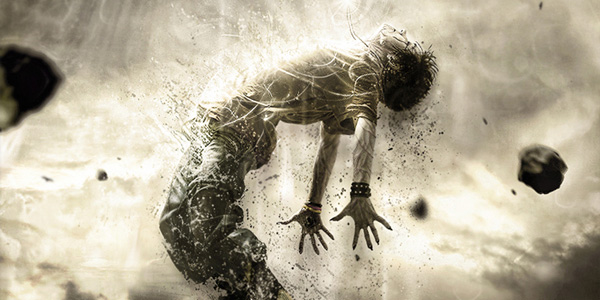 From a face to the whole body, much like in the previous walkthrough you are going to master the disintegration effect that in right hands produce an overwhelming impression. Being broken into 20 steps, the article does not take much of your time. Each part has an explanation and an accompanying image.
Create an Exploding Light Text Effect in Photoshop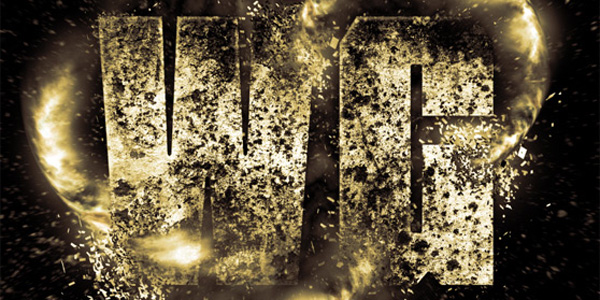 Nathan Brown takes an engrossing and massive typeface and adds to it even more weight and attraction, turning it into a perfect candidate for flyers and promotional posters. To achieve such a powerful effect, you will use a couple of time-proven techniques, grunge textures, and a brush set. The tutorial unobtrusively leads you through the whole routine.
Create a Stitched Text Effect for an iPad Wallpaper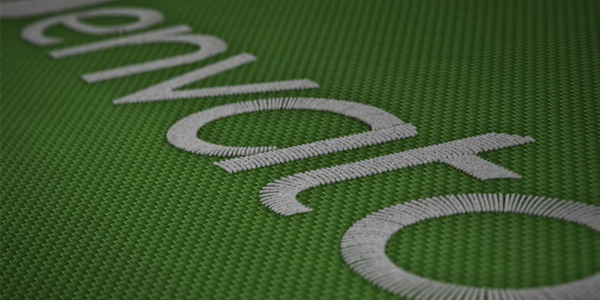 Although you are going to create wallpaper for iPad, yet the solution is able to benefit other projects, illustrations or even website designs. The tutorial is very detailed and engaging. Being broken into digestible portions, it won't cause confusions or misunderstandings. It is ideal for novice designers that want to improve their basic skills.
How to Paint a Candlelight Composition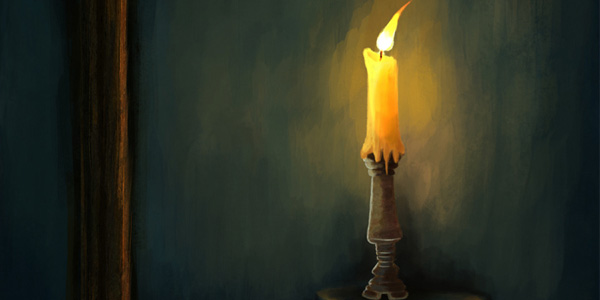 This advanced tutorial is going to unlock your creative potential. Concentrated on a still life painting, it shows how to reproduce one with the help of Photoshop CS3 and Wacom Tablet. The technique is universal so that you can easily change Photoshop to Illustrator or CorelDraw and use your preferable graphic tablet. It is suitable for experienced designers and takes up from one to five hours of precious time.
Making Of 'Soul Hunting'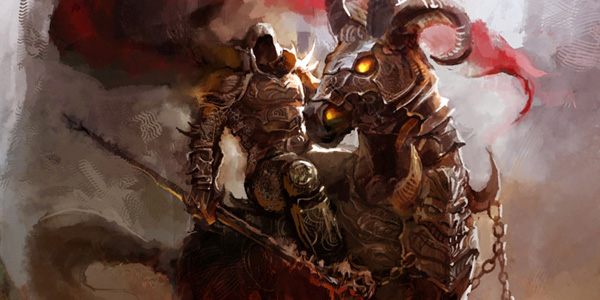 This is another advanced and quite difficult tutorial that requires not only good Photoshop skills but also artistic ones. Using a pre-made draft you going to bring it to life and finish it off with some extra effects and styles.
How to Create a Dramatic Fisheye Spartan Scene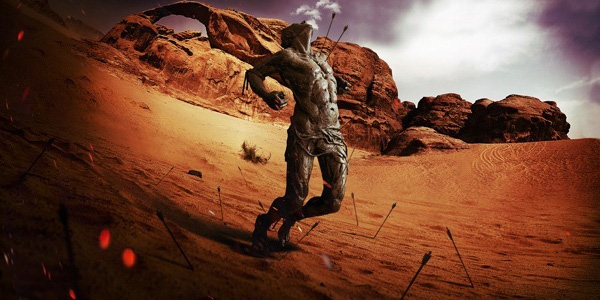 The walkthrough is divided into 12 complex parts, each of which includes techniques and tricks supported by images with visual clues. The final result is built on the basis of several images and manipulations with adjustment layers, blend modes, coloring, and shadows. By blending and distorting different landscapes, you are going to achieve a fisheye-like perspective.
Create a "Real Steel" Film Poster Inspired Text Effect in Photoshop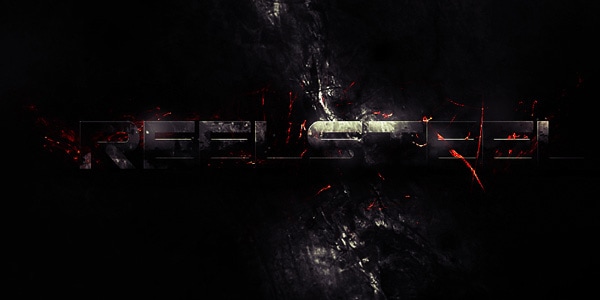 This is another tutorial in our collection that demonstrates how to transform a simple boring lettering into a top-notch headline with spirit and proper mood. Since it was created with professionals in mind, some steps can be tricky and challenging to newbies. However, it is always a good practice to push your boundaries. The more so, in general, you are going to use familiar instruments.
Create a Magical Photo Manipulation with Flowery Effect in Photoshop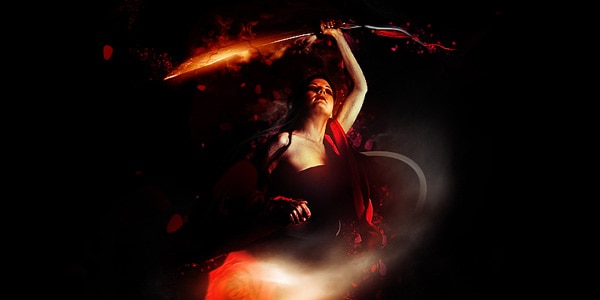 The article shows you how to properly use photo retouch tools and make the most out of brushes. There are two versions of the artwork: one made in a warm coloring and another in a cold coloring.
To reproduce it at home, all you need is a photo of the woman and a rose.
Easily Apply Texture with Clipping Mask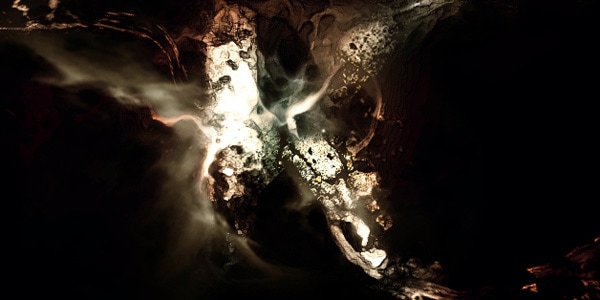 The post is centered around a skillful use of fundamental instruments: textures, brushes and masks. If you experience some troubles of putting them into practice, this relatively small tutorial will help you to overcome this hurdle. The author carefully explains and demonstrates its usage. In the end, you will be able to adorn any symbol making it look outstanding.
Create an abstract liquid effect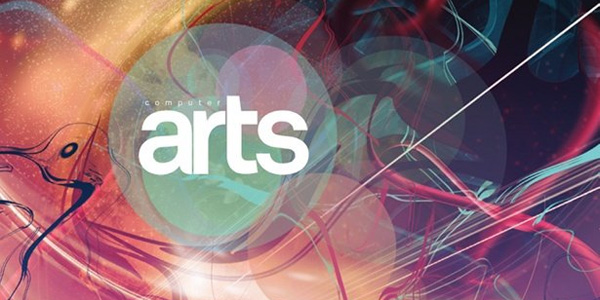 Per Gustafson is eager to show you how to mix 2D elements, 3D renders, and photography to achieve an impressive result. The article guides you through the basic routine of creating an abstract liquid effect energized with some motion. It is based on experiments with standard instruments available in Photoshop.
Create an Emotional Post War Scene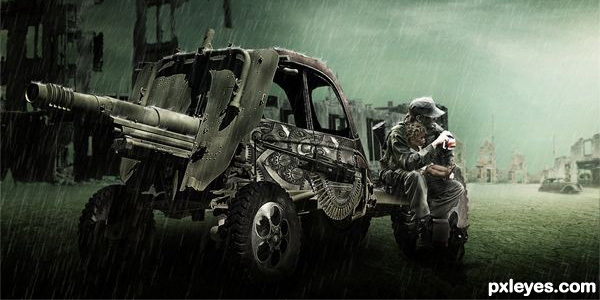 You are going to learn how to create a professional photo manipulation enriched with emotions. The method involves a dozen of stock images. The author demonstrates how to treat them well, work them into the environment and put the composition together piece by piece.
How to Create a Steampunk Type Treatment in Photoshop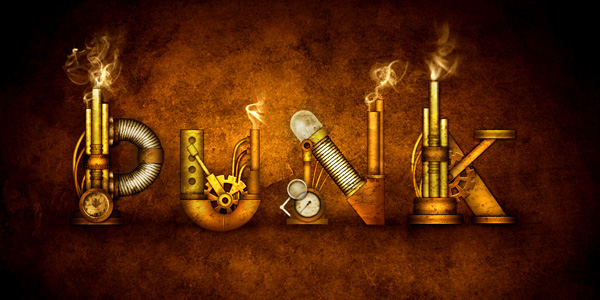 The author shows step by step how to apply an old-timey vibe and distressed grunge touches to ordinary lettering in order to meet a steampunk style. You are going to reproduce every detail of this artwork including even pipes, clamps, and rivets. The designer does not use any assets, everything is hand-made, from a background to tiny gear.
Create an Unique Surreal Photo Manipulation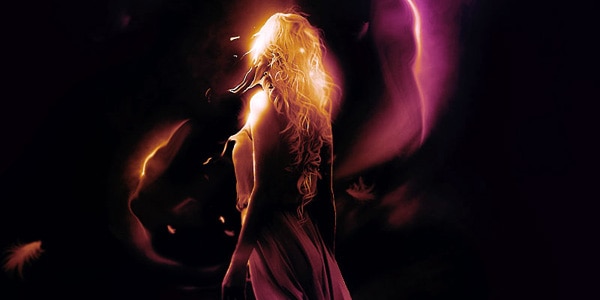 The solution leverages custom brushes, liquify filters and some retouch skills. Of course, there is also a photo shot of a woman that serves as a foundation and some complementary textures. In the rest, everything is conventional and predictable: the author explains how to assemble the artwork and make it look natural.
How to Create a Photo Manipulation of a Flooded City Scene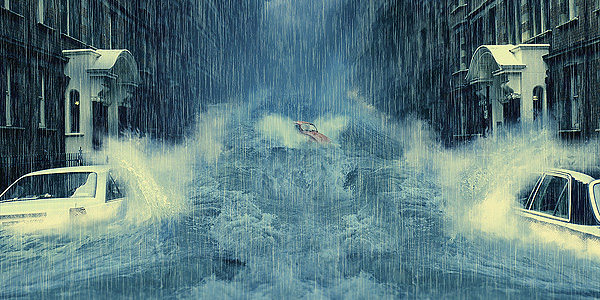 Andrew Gardner takes a simple street photo and turns it into a scene from an action movie. Opting in favor of basic instruments and relatively simple techniques, the author is managed to achieve such a dramatic outcome.
The tutorial includes 15 key steps that can be easily reproduced. However, if you do not have much time, you can always watch an additional video tutorial.
Give a portrait a cosmic makeover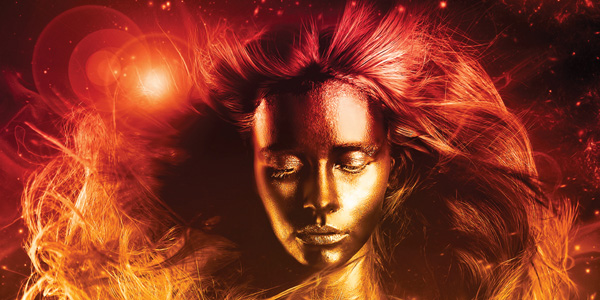 This Photoshop tutorial is far of being called simple and straightforward. There are lots of tricky techniques and clever solutions that not every artist can catch and repeat. However, if you have four hours of free time, patience, and a huge zeal, then you should try it out.  Not only does it help to improve your skills but also add to your experience.
Night Light Photoshop Tutorial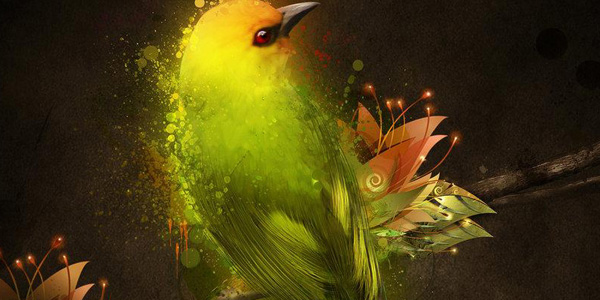 The designer does a great job of utilizing images, textures, brushes, gradients and light effects. Although there is no thorough explanations and step by step guide, since the author goes into specifics only when it is necessary; however, it is more than enough to understand the solution and derive benefits from it.
Create a glowing superhero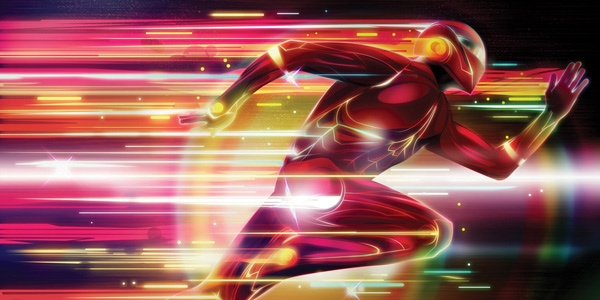 Kervin Brisseaux has created a walkthrough of designing a retro-futuristic artwork from a plain illustration. At first, there is only a sketch of a running man. You are going to learn how to add zest to this drawing, put basic Photoshop instruments such as marquee tool and pen tool to good use, and finish it off with the help of a vibrant coloring.
Stunning Dragons Attack in Photoshop with 3D Features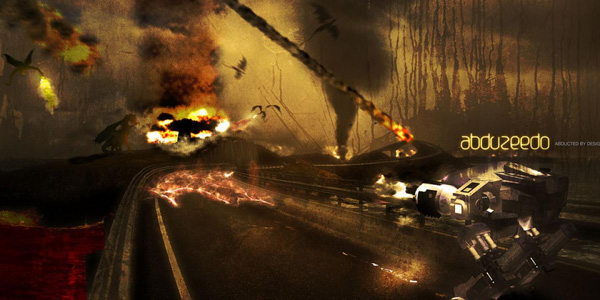 The final result owes its beauty to professionally recreated 3D features, a mixture of vector elements and skillful photo manipulations. The composition includes dragons, fire, smoke, robots, highway, explosions and other cool stuff, so be ready to delve into a creative and a bit challenging routine.
Making of Knight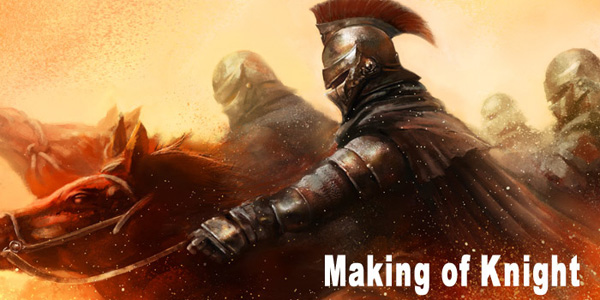 Created by the talented Japanese digital artist, this article features a complex and advanced solution that involves not only manipulations with Photoshop but also interaction with a graphic tablet. This is not a classic tutorial where the technique is broken into pieces supported by thorough explanations. Here, you need to test your limits and follow your instincts. There are only brief descriptions, subtle hints, and visual cues.
Create a Glowing Light Painting Effect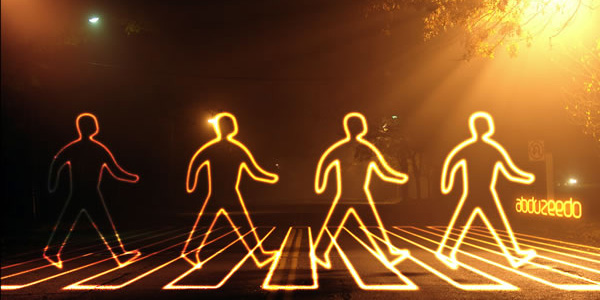 Inspired by famous Beatles album cover, Fabio Sasso has created this fantastic poster where glowing light effect steals the show. With just two photos and a masterful use of Photoshop instruments such as pen tool, brush tool, layer styles and blend modes, you are going to craft this artwork. There are only eight main steps so that you won't get lost.
How to Color Inked Line Art in Photoshop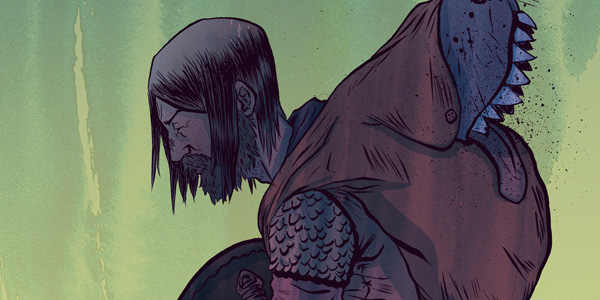 The walkthrough reveals common techniques that are used for working with illustrations in Photoshop such as
scanning;
cleaning;
flatting;
coloring;
rendering;
and, texturing.
Matt Fox uses his raw drawing as a basis to demonstrate all the listed above stages in practice. As a result, you are going to learn how to refine and finish off your draft and make it look refined.
How to Make a Funky Retro Music Poster in Photoshop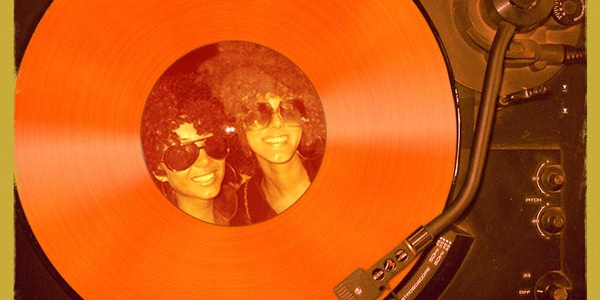 If you need some hints how to create a retro music poster, then you should explore this article. Nikola Lazarevic explains a process of creation vinyl record that is improved with textures, brushes, patterns and some extra stock images from the very beginning.
He employs prime instruments from Photoshop's arsenal to neaten the appearance and add a required gamut of emotions to the scene. He pays particular attention to every detail so that the walkthrough consists of numerous steps.
How to Illustrate a Realistic Guitar Using Photoshop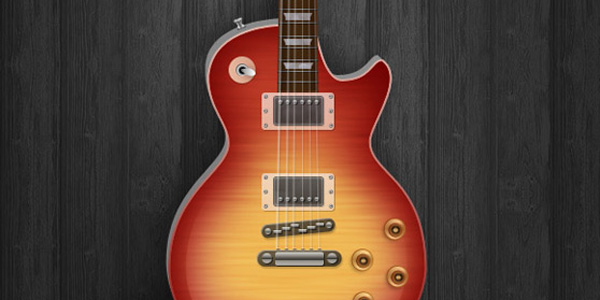 Nathan Brown is a master of creating semi-realistic illustrations from scratch using just simple tools such as shapes, gradients, and shadows. His tutorial dedicated to drawing a guitar in Photoshop is a quite informative, straightforward and intuitive. It features 15 essential steps and includes lots of details and accompanying images.
Conclusion
Photoshop has been with us for more than 30 years. Much like Google, it is so integrated into our digital lives that it has become a verb.
Coming with a wealth of tools, assets, and third-party graphic materials like stocks, mockups, brushes, etc. Photoshop is not an easy toy to handle. It is a professional solution that has become the industry standard for many creatives. Sometimes it is the only program that a creative individual will need. Therefore, even though it has a pretty intuitive environment, it still requires knowledge and skills to be tamed.
To unlock the potential of Photoshop, follow free Photoshop tutorials. They will help you grasp the basics, polish your skills, master new techniques, and simply keep up with the community because there is always something new to explore and use in your future works to look modern and stylish.
Although, as a rule, graphic designers prefer Illustrator, however, when it comes to creating artworks on the basis of photos, finishing off and sprucing up sketches there is no better tool than Photoshop. It has a range of tools that are capable of reproducing various sorts of effects.
You can revamp an old image, add zest to freshly-made photo, transform regular sans serif into an exclusive typeface, breathe life into a sketch or create a fantastic poster.
Our collection includes tutorials that show you how to do all this at home.
Like what you're reading? Subscribe to our top stories.