Getting new vector icons is like unwrapping a great gift, and today you can download a new freebie with 36 beautifully designed icons and illustrations just for you.
Illustricons is an icon pack like no other. It is a mix of icons and illustrations that can be used for a variety of design applications and customized to meet your every need. Every icon is rendered in pixel-perfect design and aligned to a grid to ensure that you get the best possible look for your projects.
Illustricons come in a variety of styles as well so there is something for almost every type of website design: technology, furniture, clothes and accessories, food and appliances, design and handmade items, web design and files.
And today, you can download this great set of tools for free. The hope is that Illustricons can be your first glimpse into the new site, Sliceberry, where you can find plenty of great icons and design parts for your projects.
You can find Sliceberry on social media.
Download Vector Icons and Illustrations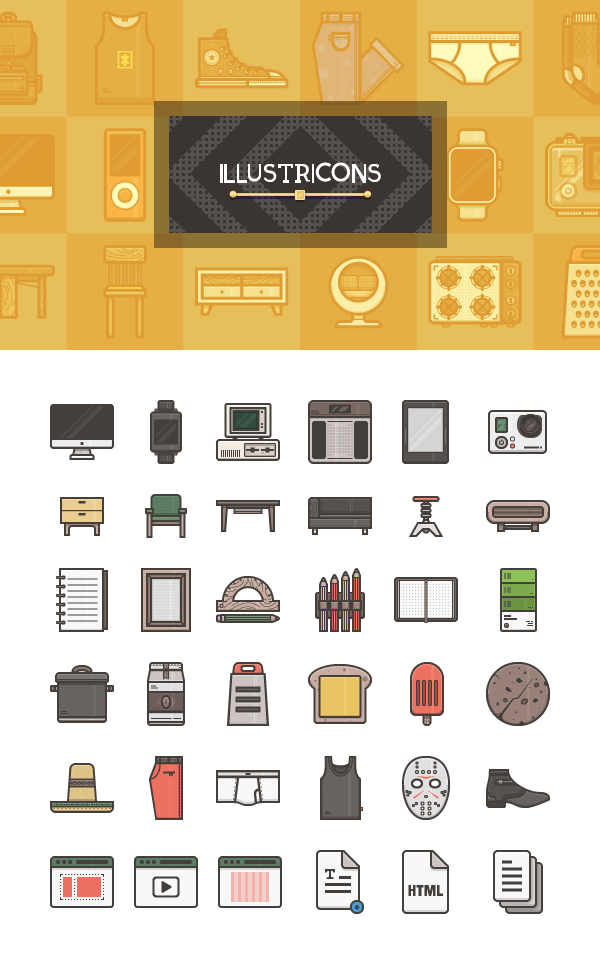 Take it for a spin. Download Illustricons today and let us know what you think.
Impress your audience with animated websites and web presentations.
With Slides, we don't make you start from an empty slate. All you have to do is to pick the elements you like best and combine them. Each slide has been carefully crafted to satisfy three key criteria: aesthetic, function and usability. That way you know every element works together seamlessly while enhancing the impact of your content.
Learn More
Other Products
Like what you're reading? Subscribe to our top stories.