Ink UI Kit: Free iOS App Screens
Although Google Play has passed Apple's market in the number of apps featured in the store and number of developers and designers involved, the IOS marketplace is still filled with top-quality items. iOS-powered apps take the leading position since no one can argue with the fact that iOS designers have an excellent eye for detail and are obsessed with creating UIs without flaws.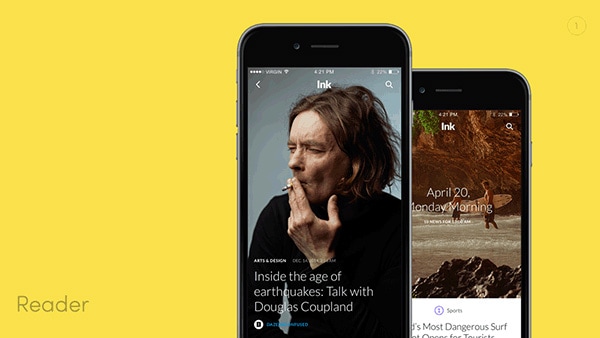 While such a scrupulous attention to prototyping lets creatives provide users with top-notch, carefully-crafted interfaces with great UX, it also sets a high bar for standards, which not every designer is able to handle. So that building up app interfaces for iOS market can be tricky and challenging. However, this should not stop you from pursuing your goal.
There are numerous solutions that are aimed to help novice designers and experienced ones take their projects from the ground, meet high Apple standards and supplement the web with true masterpieces. For example, ready-to-use feature-rich and elaborate UI packs. They already have everything you may need to not just outline your concept on the fly but also visually frame it and use as a finished version.
What is Ink UI Kit?
Ready to jump into iOS design? Then check out our latest freebie that is a handful of instruments. Being a part of a huge premium pack called Ink that is centered around iOS platform, it will give you a huge boost in this direction.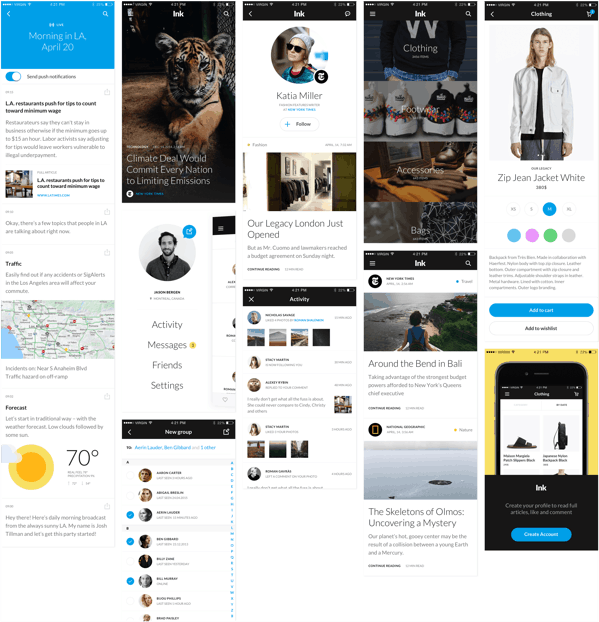 No-Code Email Template Builder
With Postcards Email Builder you can create and edit email templates online without any coding skills! Includes more than 100 components to help you create custom emails templates faster than ever before.
Start Free
Ink UI Kit Premium includes more than 100 retina-ready neatly-performed screens (yep, screens not just individual components, you heard me correctly, a ton of stylish, excellent pixel-perfect functional screens that let you assemble your future app through a series of logical divisions).
There are sign in/up forms with/without a keyboard, statistics/analytics widgets, weather forecast, e-commerce layouts, menu solutions, profiles, social widgets, reader options, image sliders and much more. Whether you are a Photoshop fan or a SketchApp enthusiast, you will be able to get a full advantage of it. What's more, add to this Google fonts and a series of animated walkthroughs and you will get a complete tool set for bringing your idea into life and winning over potential customers.
Free Ink UI Kit
Let's go back to the freebie. At your disposal are 10 well-organized PSD and SKETCH files. These include an activity screen, feed, live stream, 2 main screens, new group, product category, reader profile, social menu and walkthrough.
Everything is made in a flat style, features splendid and well-thought-out color scheme and complies with iOS 8. Each screen can be easily disassembled into pieces in order to reconstruct any other layout or functional block.

Like what you're reading? Subscribe to our top stories.