Linecons – Free Vector Icons Pack
Linecons is a set of remarkable free vector icons. The set contains 48 fully scalable vector icons with outline styles. You can use these icons when creating web and mobile interfaces. They will suit any site themes and any design.
Each icon is thoroughly pressed in its specific and new style. If you need professional pixel perfect icons, use Linecons – for free, even for commercial projects. Download our vector icons absolutely free and give your project a professional look.
Learn How to Export Figma Designs to Live Websites
Here's how to utilize it:
Begin by installing the plugin.
Then, in Figma, select the art-board that contains your website.
Navigate to "Plugins" and opt for Export Design to Siter.io.
Establish a connection between Siter.io and Figma.
Lastly, export your designs!
Linecons – Free Icons

Each icon is available in the following formats:
No-Code Email Template Builder
With Postcards you can create and edit email templates online without any coding skills! Includes more than 100 components to help you create custom emails templates faster than ever before.
Try Free
Other Products
Webfont (HTML/CSS)
PDF
AI (Adobe Illustrator)
PSD (Adobe Photoshop)
PNG (Original size and 512×512 px)
SVG (Universal Vector File)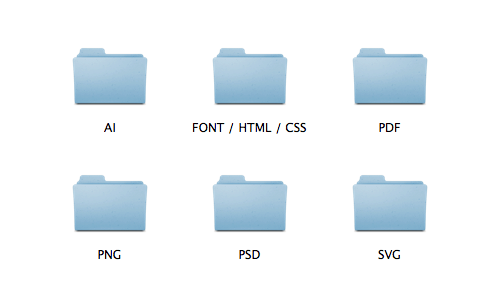 Icons include: Cloud, Heart, Star, TV, Sound, Video, Trash, User, Key, Search, Settings, Camera, Tag, Lock, Bulb, Pen, Diamond, Display, Location, Eye, Bubble, Cup, Phone, News, Mail, Like, Stack, Photo, Note, Clock, Paper plane, Params, Banknote, Data, Music, Megaphone, Study, Food, Lab, T-shirt, Fire, Clip, Shop, Calendar, Wallet, Vinyl, Truck, World.
To install and use icons in Figma, you can follow these steps:
Download/Install the Icon Set or Plugin: If you have an SVG icon set, download the set onto your device. If you're using a plugin, you can install it by going to the Figma Community, searching for the plugin, and clicking the "Install" button.
Import the Icon Set: If you're using an SVG set, open your Figma project, go to the hamburger menu in the top left, and select "Import". Then, navigate to where your SVG files are stored on your computer and import them. If you're using a plugin, go to the right side menu in Figma and click on the puzzle piece icon to open your plugins. Click on the plugin you want to use and search for the icon you need.
Use the Icon: Once your icons are in Figma, you can use them just like any other vector shape. Simply click and drag to move them or use the handles to resize them. You can also change their color by selecting them and choosing a new fill color.
Organize your Icons: If you imported a lot of icons, it might be helpful to organize them into frames or components. This will make it easier to find and use the icons later on.
Remember that when you're using icons from an online source, you should always check the license to make sure you're allowed to use them in your project.
Download Linecons Free
Like what you're reading? Subscribe to our top stories.