Plain Text vs. HTML Email Templates: What's Best for Marketing?
Plain text or HTML email template? Which performs better? Which generates more leads and provides higher conversion rates? This has been the subject of much debate. Even though email marketing has a long history, professionals cannot reach a consensus. Each approach has pros and cons. Each has fans and haters. Let's find out which fits your next project.
Plain Text Email
As the name implies, plain text emails are just portions of text that you get in your email box. There is no formatting, media, images, CTA buttons, links or tracking. Plain means plain, nothing else.
HTML Email
HTML emails are rich in decorative, interactive and media elements. You can find almost everything from animated gifs to beautiful call-to-action buttons. These emails include HTML mark-up and CSS styles that look like a standard web page or digital flyer.
Tip: Try Postcards and create HTML emails in minutes without coding knowledge.
We won't provide you with images to demonstrate each but if you wonder how they look, open your email box. First, find a message from a relative. Open it, and you will see a plain text email. It probably has only text without formatting. Then open something from a well-known company. Generally, it will be carefully organized into a one or two-column structure. It will have links, images, a footer with legal information and some other visually-appealing elements — that is an HTML email.
Which is better?
Surprisingly, there is no answer. There's no consensus on this matter. Here's why.
No-Code Email Template Builder
With Postcards you can create and edit email templates online without any coding skills! Includes more than 100 components to help you create custom emails templates faster than ever before.
Try Free
Other Products
Reasons Why Plain Text Email Is Better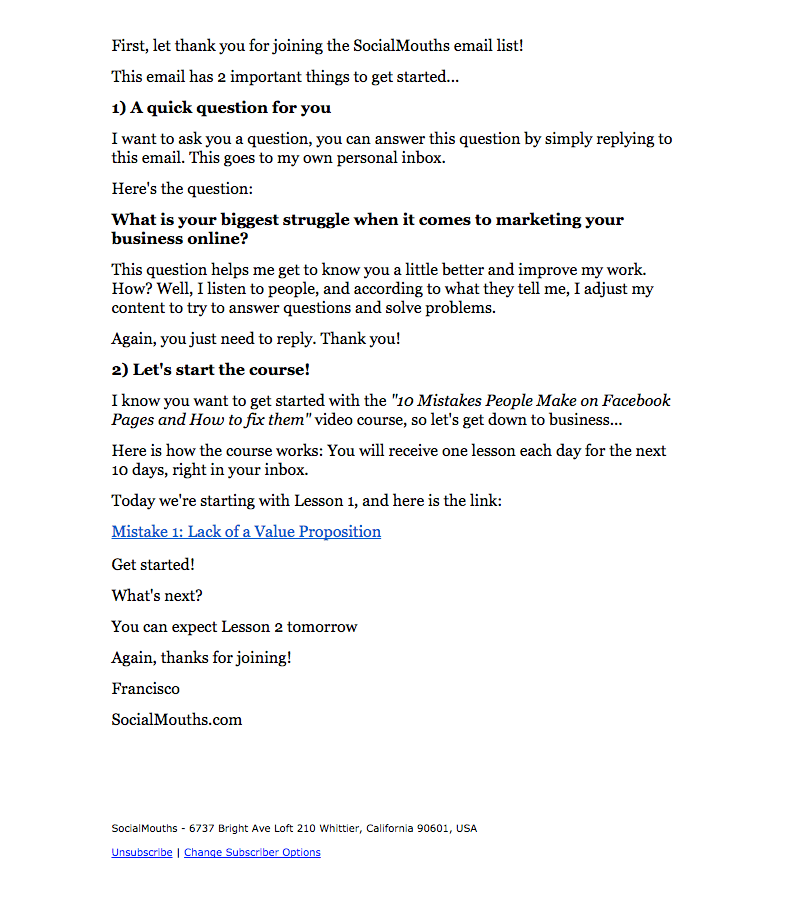 There are several reasons why marketers believe that plain text works better.
First, deliverability of plain text email is increasingly high. You can write the whole boring poem inside your message that will annoy all your recipients to death, but still, the deliverability rate will be high. The reason is simple – without images, links and other HTML subsets it is unlikely to be recognized as spam. Subscribers will get it no matter what. Many tests were conducted on this matter, and deliverability rate, as well as open rate, are always higher for plain text emails.
The second reason is that only plain text emails are able to display on smart watches. Even though the marketing share of smartwatches in comparison to cell phones is low, some marketers stick to the fact that this is a strong point.
Finally, plain text emails establish the feeling of a one-on-one conversation. At some point it is true, plain text messages remind us of letters from friends or family. However, people are not naive. Users are perfectly aware of the fact that if this email comes from Amazon, for example, there won't be any personal communication, even if it is a plain text.
Plain text emails are great when you need your message to be delivered. Of course, you can write compelling content or an exciting story with an intriguing plot that will engage subscribers and push them to visit your landing page. However, are you willing to do this each time you have a special offer, blog update, new product, etc.? I bet you have other important things to do.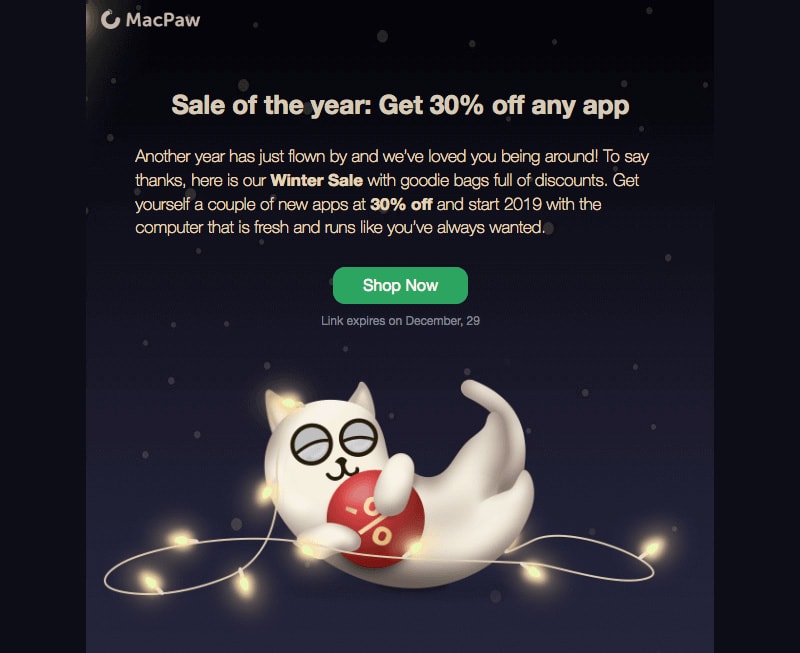 Plain text emails do not give you the freedom of bringing to life everything you may need.
We all know that people scan rather than read unfamiliar correspondence. Subscribers are too busy to give a lot of attention to a regular email blast. The more visually-appealing email newsletter, the more chances you have to win the attention of readers. With plain text, you can't create that same first impression.
If you study marketing strategy, you are aware of various marketing and psychological techniques that can lead users. Without proper formatting, styles, and multimedia it can be nearly impossible to benefit from them.
And you can't ignore tracking codes. Analysis is a crucial stage of marketing strategy. But if you are unable to add tracking codes, improvement of a campaign turns into a guessing game.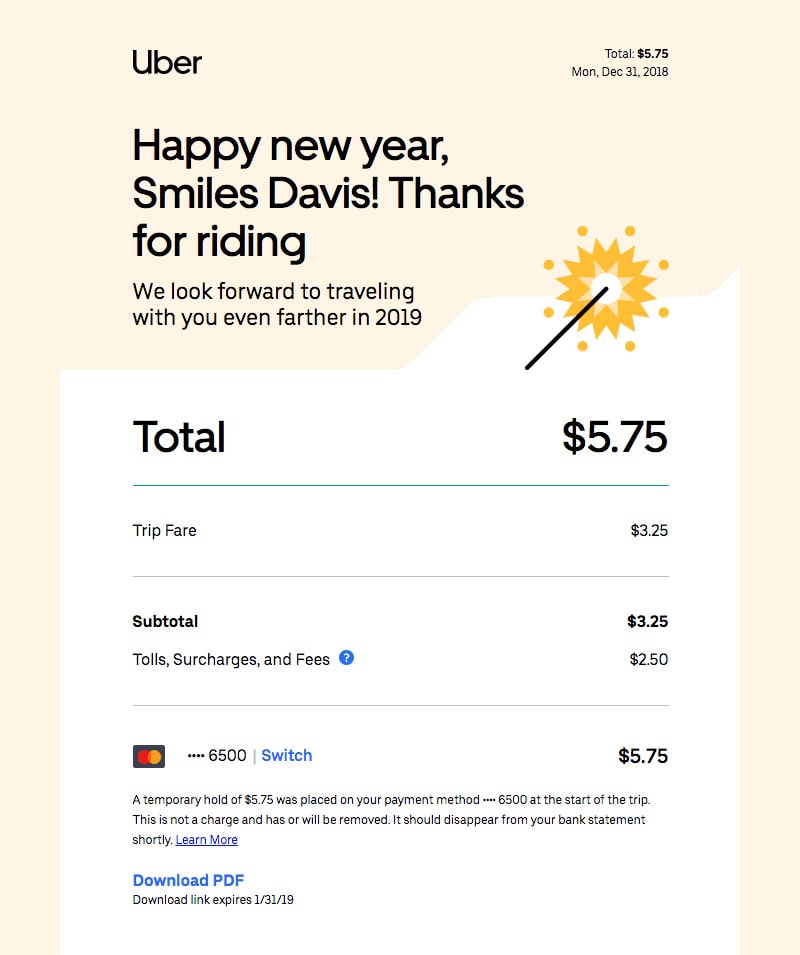 There are many advantages to using an HTML email newsletter.
Formatted content: There won't be just a boring chunk of text. Everything can be arranged in blocks, sections, and columns so that readers can easily scan content and quickly find what they need.
Rich media: Images, animated gifs and even videos and audio (for Apple Mail) can be included. A picture is worth a thousand words – remember that.
Eye-popping CTAs: Clickable buttons with links are one of the essential things in a newsletter. If they are enticing, there is a big chance you will get a good click-through.
Personalized content: You can use smart content and other marketing automation tools to talk directly to subscribers. Marketers believe that highly personalized emails are our future. An HTML email newsletter is the only option … unless you want to create a unique message for every subscriber in your list.
Modern look: People like trends. No one wants to see an email newsletter that looks like a blast from the 90s unless it comes from a vintage store. Beautiful layouts, eye-pleasing color schemes, modern graphics and multimedia will help users visit your website right away.
Tracking code: At the heart of good analysis is understanding improvements for next time. Without tracking, you move toward success in darkness.
Legal information and unsubscribe option: Although these elements can be added to your signature in plain text, it is a good practice to make them a part of every email newsletter. It's a legal rule in some places and shows the audience that you respect their rights to opt out from subscription whenever they want.
Templates: With HTML email newsletters you can use templates. It is a big relief for many people and a strategic advantage over plain text email.
Benefits of HTML Email Builders and Templates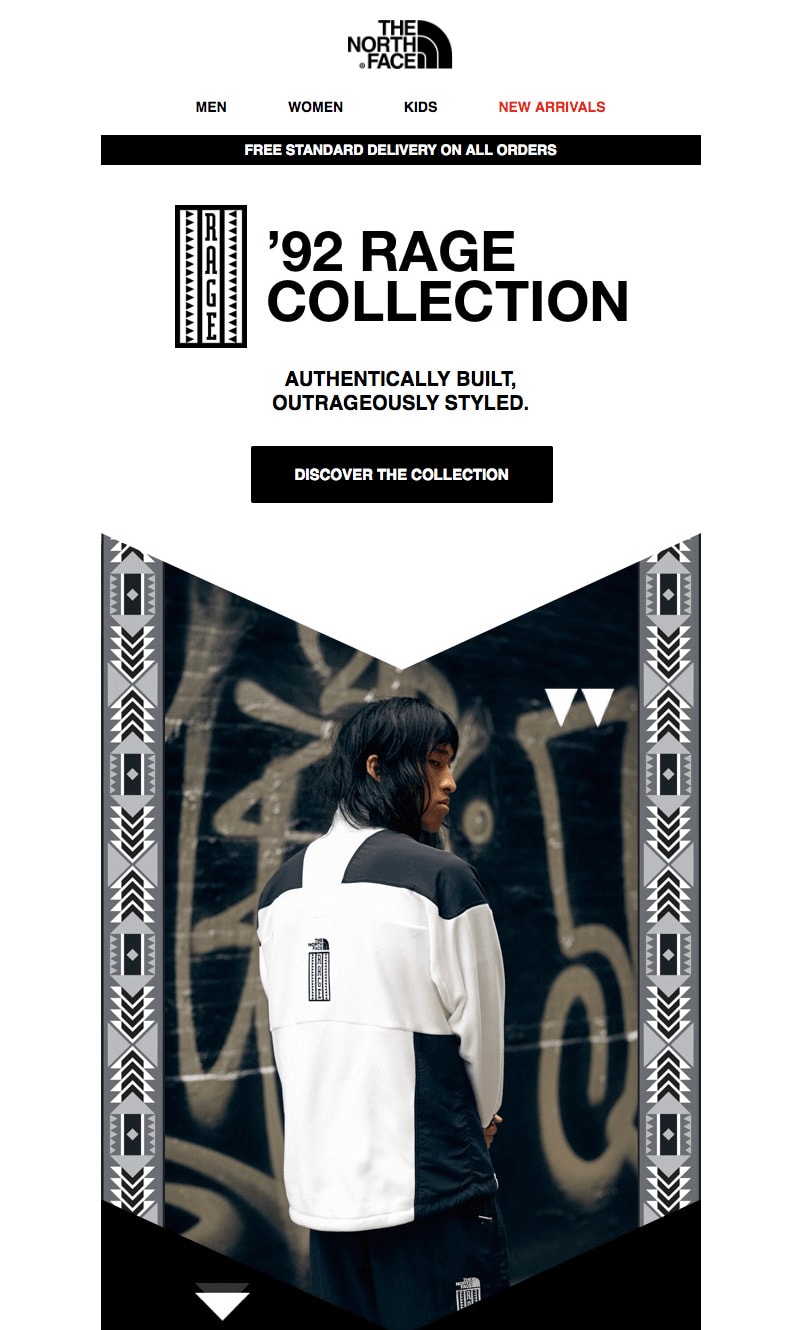 HTML markup and CSS styles let you create valid email design where your content will shine. It is here where you can get assistance from email design gurus to make your next newsletter look outstanding. Consider Postcards as an example.
Postcards is one of the most popular email template builders on the web. It is a life saver for non-tech-savvy people who want to send beautiful emails. You do not need coding skills to make your newsletter look sophisticated, modern and professional. With Postcards, creation of email newsletters boils down to simple drag and drop. Pick the necessary blocks, arrange and edit the content. Voila, subscribers enjoy an email newsletter with custom Google Fonts, beautiful graphics, neat structure, exciting media and an eye-pleasing design.
Most importantly, they can enjoy this email newsletter in every email client since it works consistently in all popular readers, as well as small and big retina screens. With email templates, you will have time to:
Collect the best content for your audience
Make a thorough analysis
Target your audience according to preferences and behavior
Take care of a landing page
Perform A/B testing to figure out what content works better, and so on
HTML email templates let you wrap the content in an alluring manner while providing you with extra time for other things.
Related: Try free the Postcards email builder – Create beautiful emails online.
Conclusion
Even though the HTML email newsletter is a more flexible and powerful tool than plain text email, it is not the answer to everything. There are still some situations when it is better to send a plain text message. That's why experienced marketers prefer a combination of approaches. While they might put heart and soul into an HTML email newsletter, they always remember to create a compelling plain text version as a backup.
Like what you're reading? Subscribe to our top stories.