Dynamic and Vivid Sport-related Website Designs
Sports websites definitely fall into a special category. They aren't frequent participants of famous online website designs galleries and they certainly won't fascinate you with eye-popping illustrations, shocking adornments or complicated animations.
As a rule, having to content heavy layouts they prefer to leverage all the power of visual impact, conveying positive and cheerful feelings. They can easily take your breath away by means of large eye-catching photos full of energy and health, dynamic intricate videos, ambitious ideas and exceptional execution. And all as one prefer to utilize their official colors and recognized logotypes, which serve as the primary identifiers that instantly set them apart from others.
Today we have highlighted different sport websites that divided into various categories, such as sporting goods manufacturers, a website dedicated to famous athletes and other sport-related websites. Although they fulfill various purposes, they still have a lot in common. Let's take a look at them.
Sport Websites
Rubis showcases bright and flat style design that actively promotes sport-oriented iOS application. Slightly blurred huge photo in a header looks smooth and truly motivational.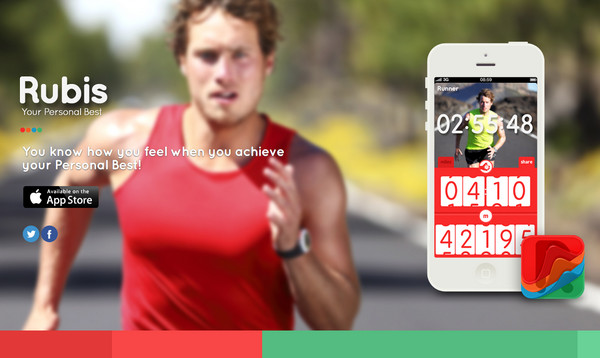 Super Sync Sports displays vibrant vector illustrations and flat graphics. It is quite innovational website that provides users with an opportunity to shift between mobile and desktop browsers during a game.
No-Code Email Template Builder
With Postcards you can create and edit email templates online without any coding skills! Includes more than 100 components to help you create custom emails templates faster than ever before.
Try Free
Other Products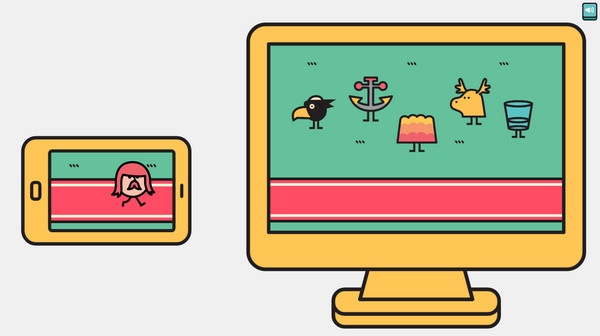 Protect the Football includes marvelous, enthralling illustration-driven mini game that aimed to raise awareness of American Football.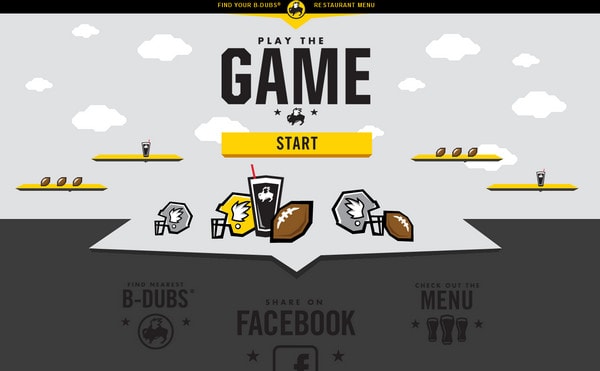 UFC Social is an advanced and fully interactive website with a lovely circular vibe. Clean black background firmly focuses on onlookers' attention on dynamic foreground elements.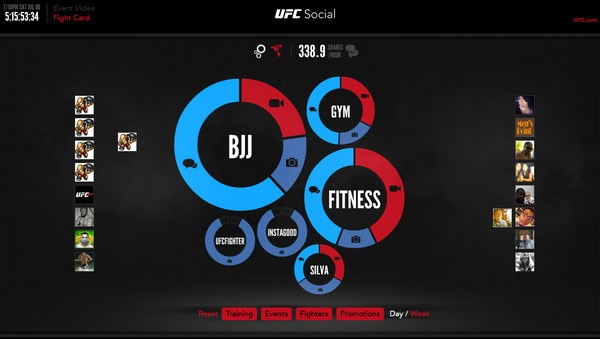 Website of Grega Zemlja also employs monochromatic dark background in order to naturally highlight massive and energetic photo-based navigation and charismatic photo of an owner.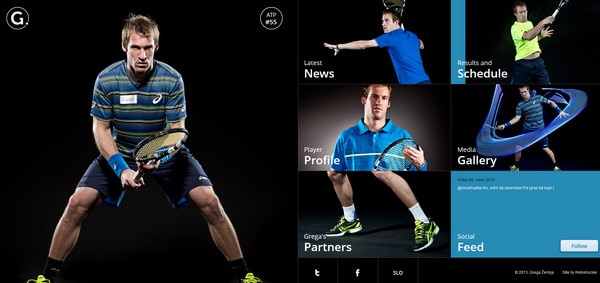 Puma ACTV leverages the whole power of thrilling vertical parallax. The designer skillfully divides website into 2 separate parts, which move in opposite directions, and, time to time, form a sterling page with useful content.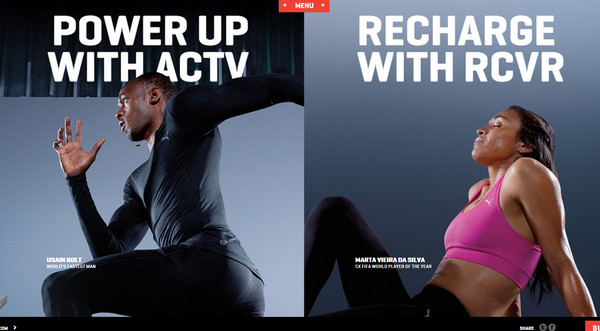 NBA Takeaway ably portrays various famous basketball players, utilizing muted colors palette and vivid illustrations. Each page is provided with the compactly-arranged statistic that is spiced up with bold typography, and, of course, the militant image of a famous athlete.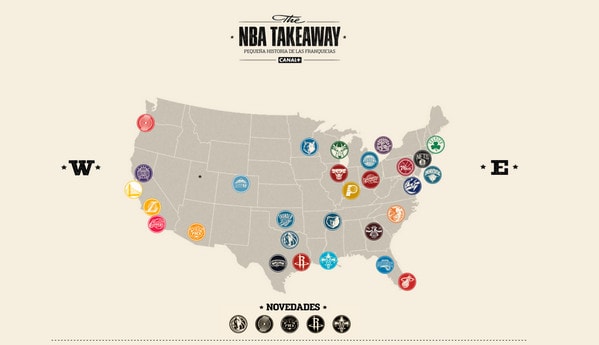 Works Medical goes for stylish and elegant flat style to their design. Grid-based layout, tiny font and smooth icons make landing page look neat and roomy.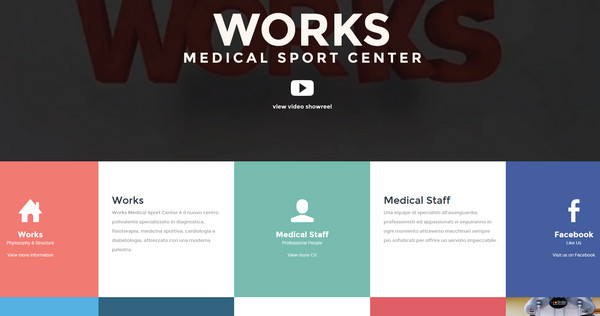 Boks Quiz is a fully illustrated website that offers to take part in a small quiz. Website instantly fascinates users with its bright coloring, relatively huge and sharp typography and lovely grunge touch.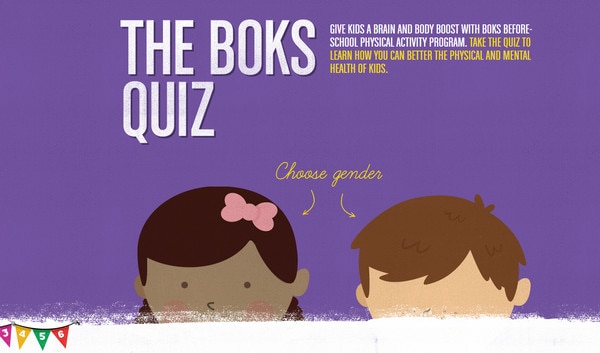 Le Coq Sportif has a photo-based main page that mainly consists of various sliders. Ultra-narrow, slightly extended white type beautifully stands out on sport themed images.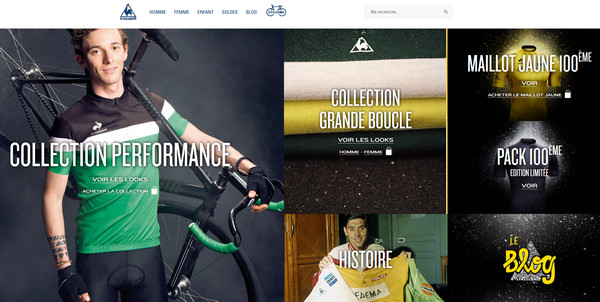 Pitango Bikes is a modern take on a minimal style. Clean light grey background in conjunction with sharp digital typography gives website clear and modest appearance.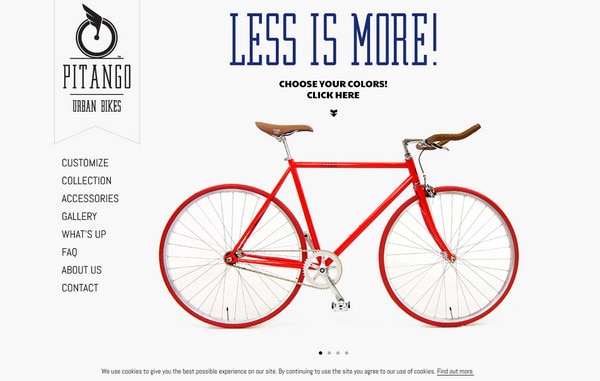 James Anderson 613 features a demonstrative animation in a header. Website also includes a bunch of information nicely presented by means of animated charts and graphs.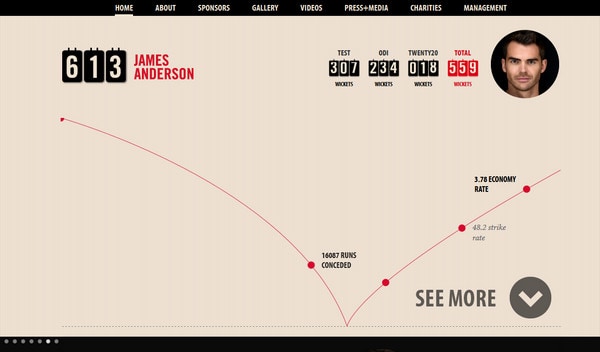 My Own Bike is another clean and subtle website dedicated to bike industry. It also keeps things clear and rather simple, more relying on functionality rather than on decorations.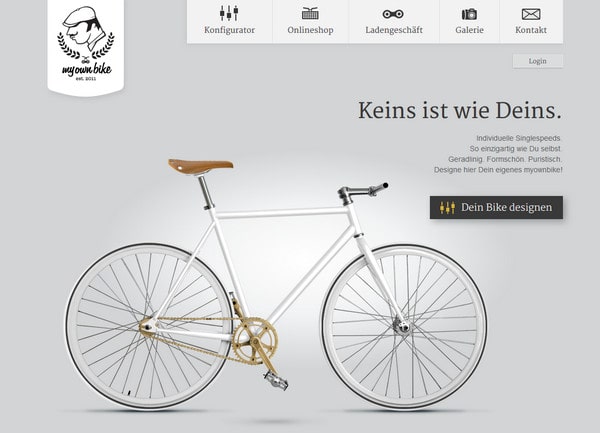 Bicikli fumic leverages set of spectacular professional photos that are used as backgrounds for various inner pages.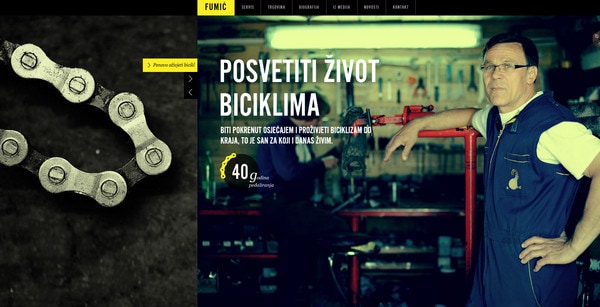 Puma is known for its incredible offbeat websites with exceptional ideas and advanced approaches. Puma Mobium is not an exception – it is also full of dynamics, real-life and uniqueness.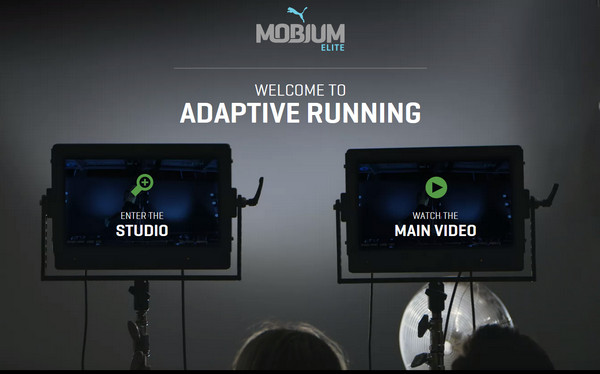 Plus Footwear looks absolutely ambiguous and quite interesting to explore. The front page depicts intricate vivid background with an obvious 3-dimensional feeling that goes perfectly well with advertized goods.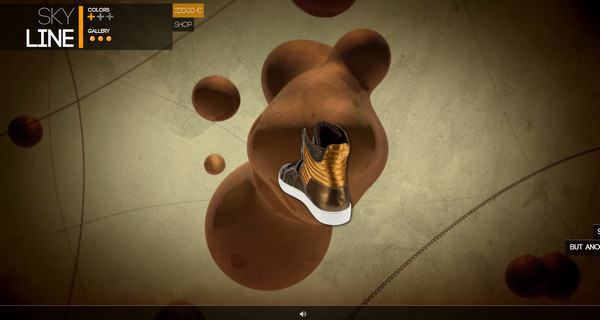 Adidas Snowboarding website capably recreates winter atmosphere, demonstrating picturesque snowy scenes devoid of bright colors and filled with various entertainments.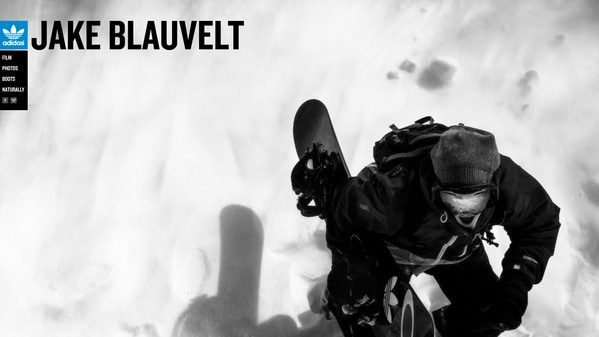 Website of Kirschner Brasil includes the full screen and deliberately obfuscated image slider that is wonderfully bolstered by casual bold white typography.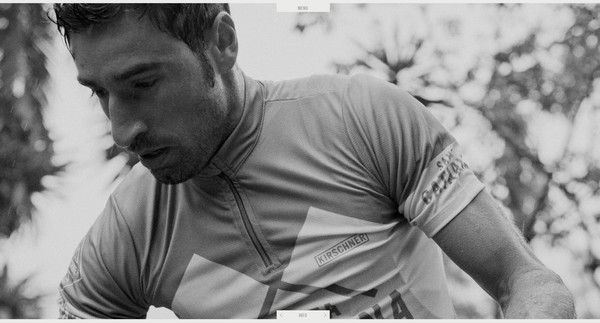 Adidas Group's website also uses a full-screen image slider in order to concentrate users' attention on brisk, full of life pictures. Slightly darkened images work well with huge regular white font.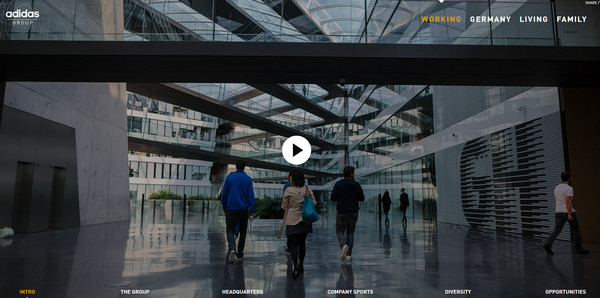 Asics – Stop at Never. Website features marvelous set of truly inspirational and spirited videos that actively advertises various products.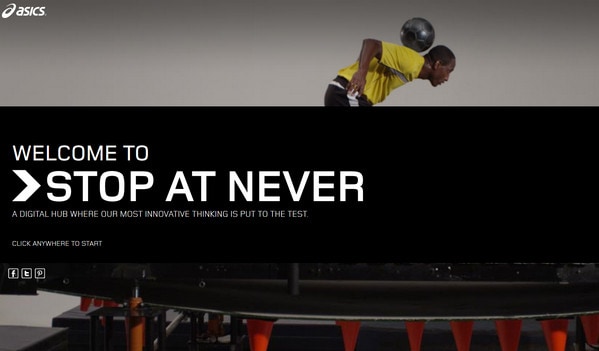 TeamGB Free Ski. Website nicely exudes freshness and liveliness. Bluish photo background, irregular blocks and a lot of white color add to website cool winter touch.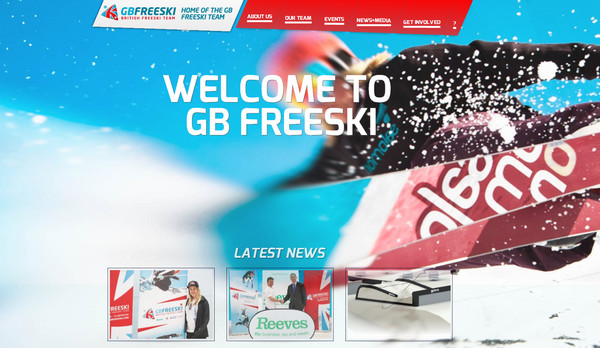 Kawasaki website looks vigorous and powerful. Dark coloring in collaboration with juicy green color and polished light type adds to website brutality.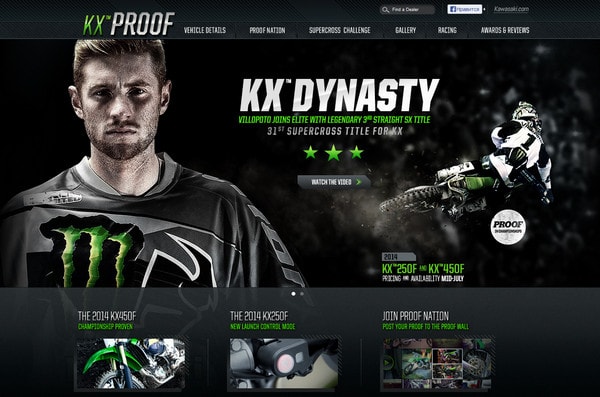 Chosen Series exhibits a spectacular landing page with offbeat human themed navigation. Solid color black background beautifully sets numerous videos, images and content apart, adding to website a touch of sophistication.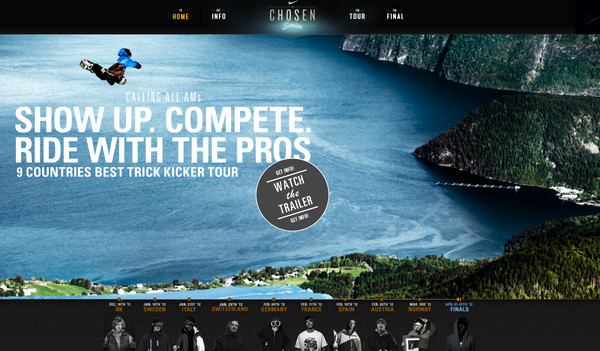 MIO Global skillfully utilizes vertical parallax effect to shed proper light on products. The website demonstrates various advantages of goods by means of vibrant energetic images.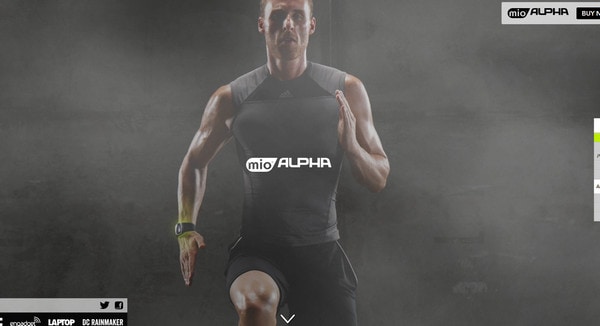 Podfandit ably leverages hockey-themed background that recreates a proper sport-related mood on a website.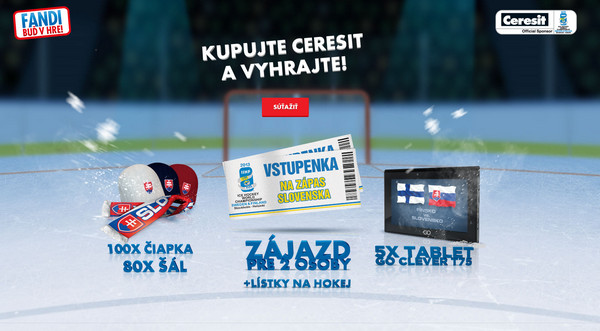 Move Dance Convention is a one-page website that evokes positive feelings. Energetic dance-themed images, huge taglines, clean backgrounds give the website a unique optimistic appearance.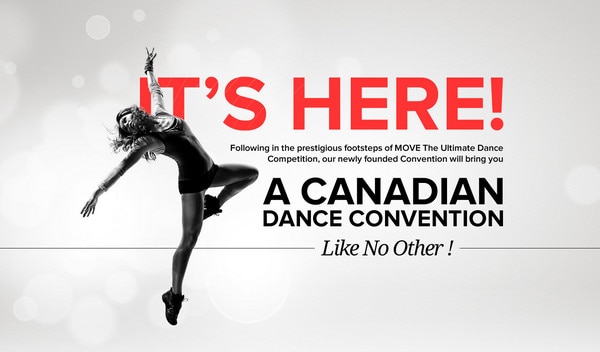 Oakley is also a promotional website that is dedicated to showing off goggles. Eye-catching photo manipulated background of the main page is aimed to give a product a strong feeling of invincibility.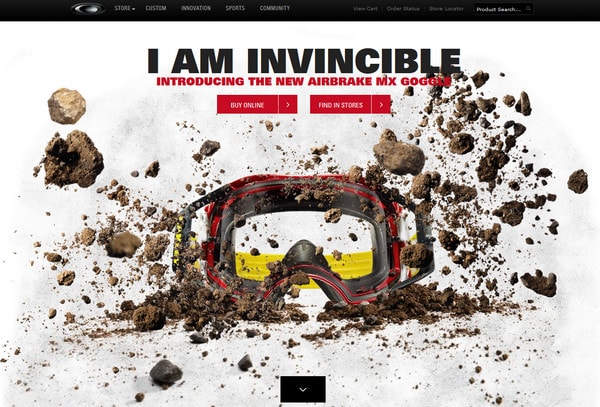 Reflection
Generally, sport-related website designs look truly energetic and dynamic. They showcase spectacular vigorous images and bright offbeat videos, trying to convey a real-life experience that ably adds to website design bright and spirited feeling.
Which website design was your favorite? Do you find sport-oriented websites eye-catching? What does it take to make such websites look energetic?
Feel free to share your thoughts with us.
Like what you're reading? Subscribe to our top stories.