The Right Web Tools & Services That Generate The Right Results
Web developers, graphic designers and finally any company or freelancer, have at their disposal a great list of web tools and services that help them in their projects. How can they find the right web tools and services that generate the right results? Easy. They need to read this article in which we are reviewing the best tools available on the market.
We've reviewed and tested tools like website builders, bug and time tracking web apps, WordPress themes like BeTheme, one of the most appreciated WP theme and also other cool things like invoicing platforms or WP plugins that convert your website into a functional table. Check below these excellent solutions!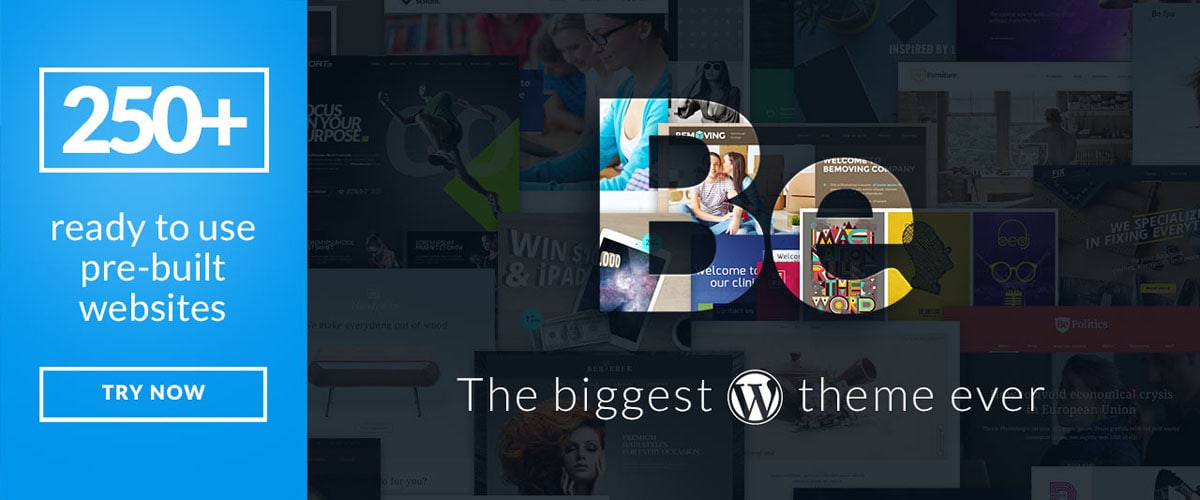 Be Theme is probably the biggest and the most powerful WordPress theme available. It's a all-in-one solution, super-simple to use and customize and it has the most intuitive installer we've ever seen. Be Theme has more than 250 pre-built gorgeous websites you can start with, so your life can be easier than you can think. If you want to build a website from scratch, it's again easy, you don't need any coding skills. Be Theme comes with two powerful builders: Muffin Builder 3 and the Visual Composer that is the 1st solution for building and customizing websites (it powered more than 500,000). Any of these two tools are super-simple to use, you just drag-and-drop things. Even more, they included a shortcode generator that can be used for more than 200 codes. Need to change something to your layout? They have a layout builder. Build custom layouts and assign them easily for different pages. The unlimited number of layouts gives you the possibility to create an unlimited amount of different looking pages on the same website. For your header, they've included 20 header styles to customize with your logos, colors and more. The price of the theme is only $59, future updates and 6 months free support are including. In this price you are getting also 3 plugins worth $71 – The Visual Composer, Slider Revolution and Layer Slider. Check their demo.

ApproveMe is one of the most trusted solutions for signing any type of online documents, especially when talking about apps powered by WordPress.  These guys have invested a lot into creating a powerful product with an awesome user experience, and it shows.  They let you use your own WordPress site to process any and all of your different contracts.  Every single contract that runs through their software is UETA/ESIGN compliant.  That means if your contracts ever came up in court, you'd be covered.  Not only does the plugin make sure your contracts are covered, they built in plenty of automation features that will save you time and the headache of dealing with the same task over and over.  As soon as you download the software, it's immediately compatible with some of the top apps like Contact Form 7, Ninja Forms, Gravity Forms, WP Forms, Formdiable, WooCommerce, Active Campaign, Dropbox…the list goes on.  All of your current funnels and campaigns will plug right into the ApproveMe plugin.  No down time.  Just straight to business.   Instead of a monthly fee like other apps, ApproveMe offers a few different options: a one-time cost or a yearly cost.  You can get started with the Professional Plan at $177/year.  That's already cheaper than almost every other contract automation software, but listen to this — you can buy a limited-time lifetime license for only $399!  Take control of your contracts.  Your clients will see the difference, and you'll have one less thing to worry about for your business.  Try their free demo and see if the ApproveME WP ESignature plugin is a good fit.
No-Code Email Template Builder
With Postcards you can create and edit email templates online without any coding skills! Includes more than 100 components to help you create custom emails templates faster than ever before.
Try Free
Other Products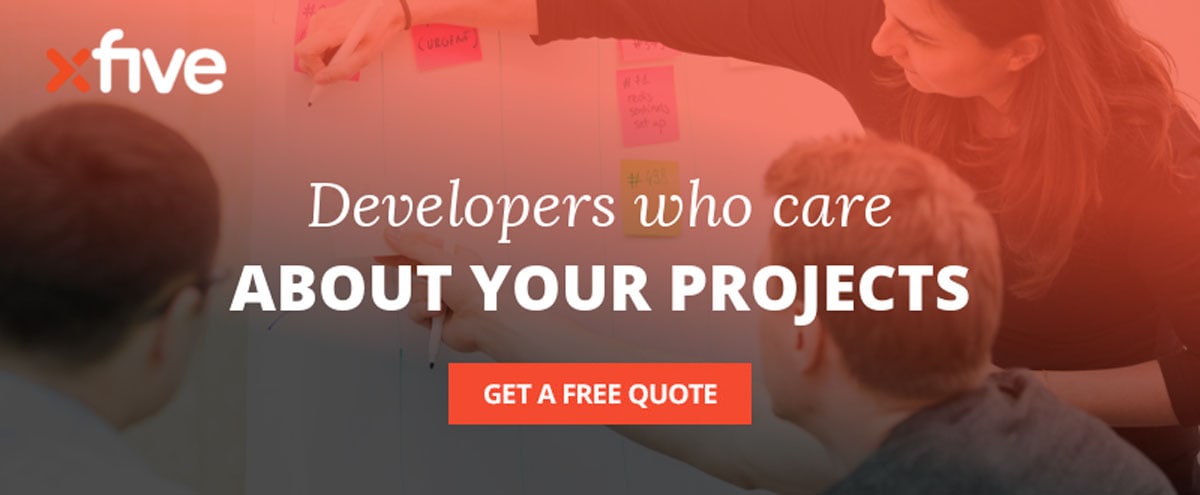 Xfive is much more than an experienced team of developers, working from 2006. They are like an extension of your team or company, providing professional and friendly advice, innovations and finally excellent results. These experts care about you, your company and projects and they always deliver on time, so you can forget about delays. Xfive is highly flexible, working with any type of companies, from small ones to large corporations like Microsoft, Twitter or eBay. Xfive can do anything for you, from front-end to back-end development, WordPress, PSD to HTML, eCommerce and everything you can think to. Whenever you are having a project, you should contact Xfive and discuss with them. The process is fast and enjoyable. Check the FAQ page if you have any questions, as the page is full of useful information, exactly as they are doing everything. Get a quote from them.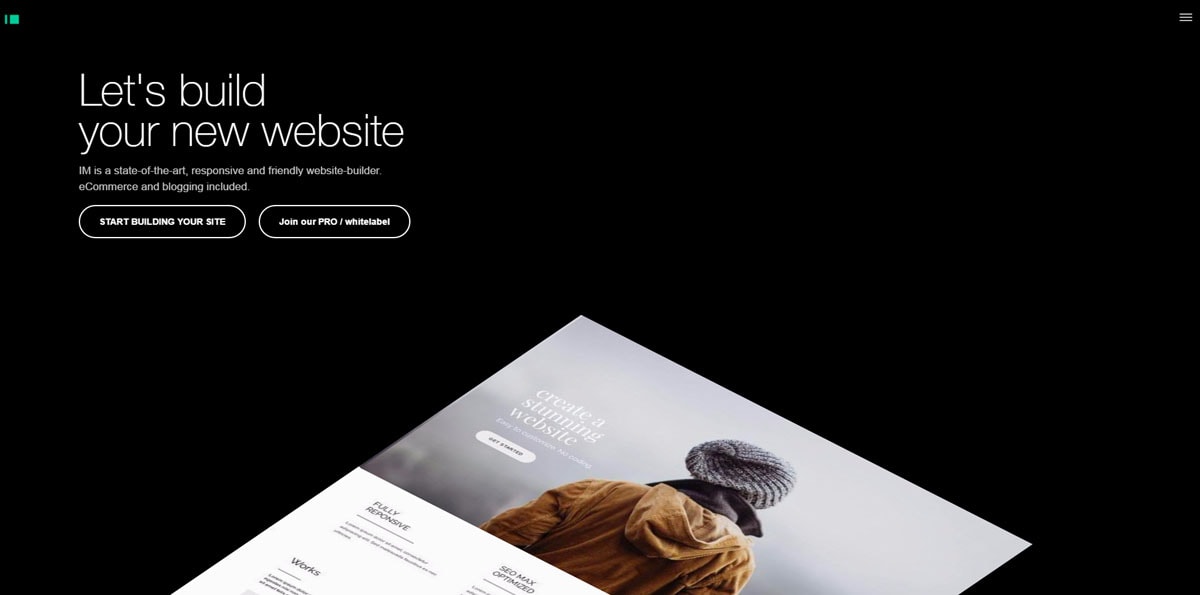 IM Creator is that free website builder based on a great technology named Polydoms, implemented in XPRS site builder, that is putting them way above all other website builders. It's an ultra-simple tool to use, you don't need coding skills or any experience. Building a wonderful website takes only a couple of minutes and the results will amaze you. Try it!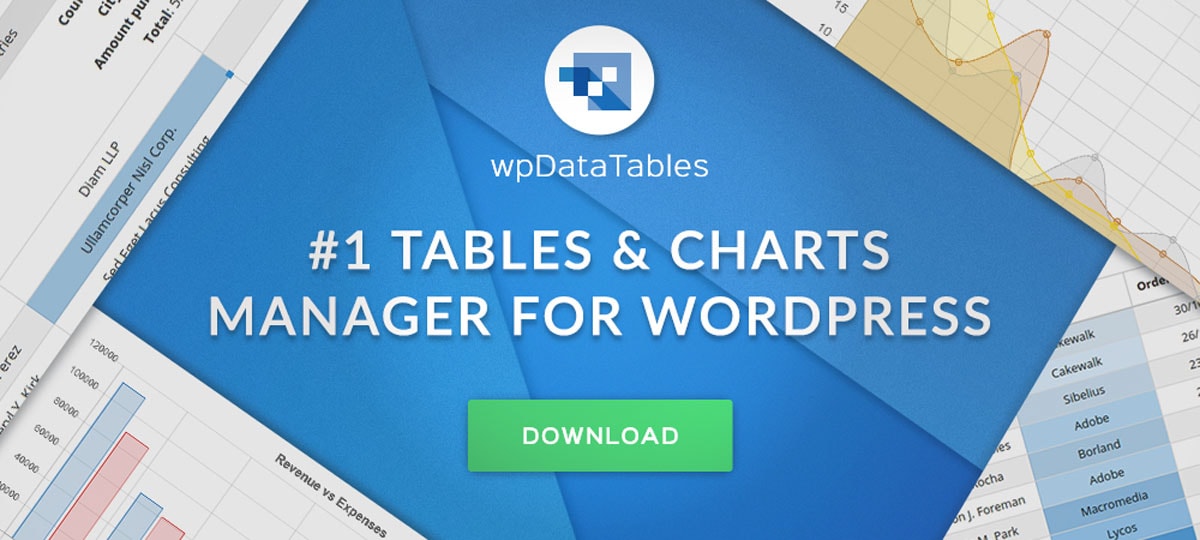 wpDataTables is the most used solution for converting your website into a functional table. With this WordPress plugin you can work with tables, charts and data management in a easy and enjoyable way. There are more than 11,000 companies and individuals that already trust wpDataTables. Give it a try, it's just $35.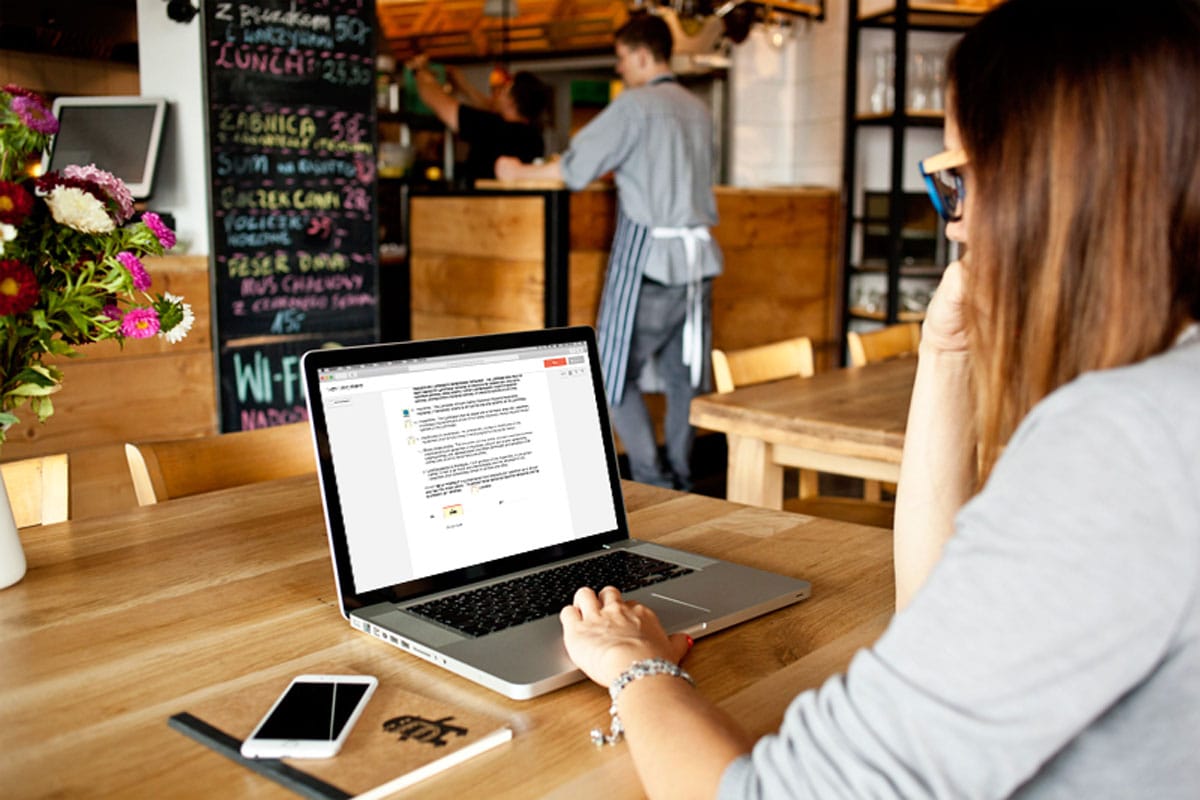 EverSign is a great and easy to use an electronic signature system that enables you to sign and approve digital documents, streamlining business processes with legally binding validation, whether at the office, at home, or on the field. They have a forever free plan that has basic features included (5 documents per month and 3 API requests) and the first premium plan starts from just $9.99/month. Give it a try.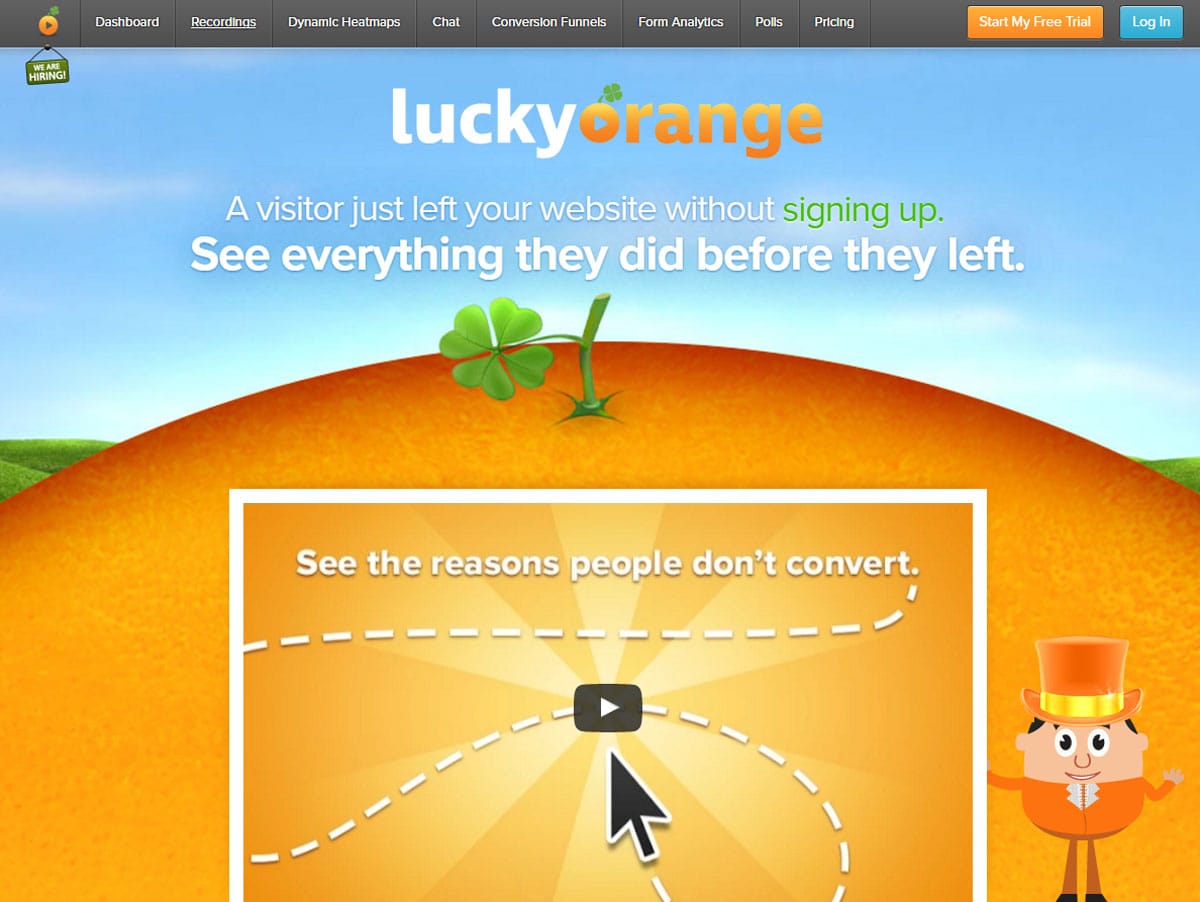 With LuckyOrange, you will know exactly why your website visitors are going away, without buying. It's an all-in-one suite of tools packed with useful features that will help you increase conversions. It starts from only $10/month and it is used by more than 70,000 websites. Start a free trial and test it.
WebbyMonks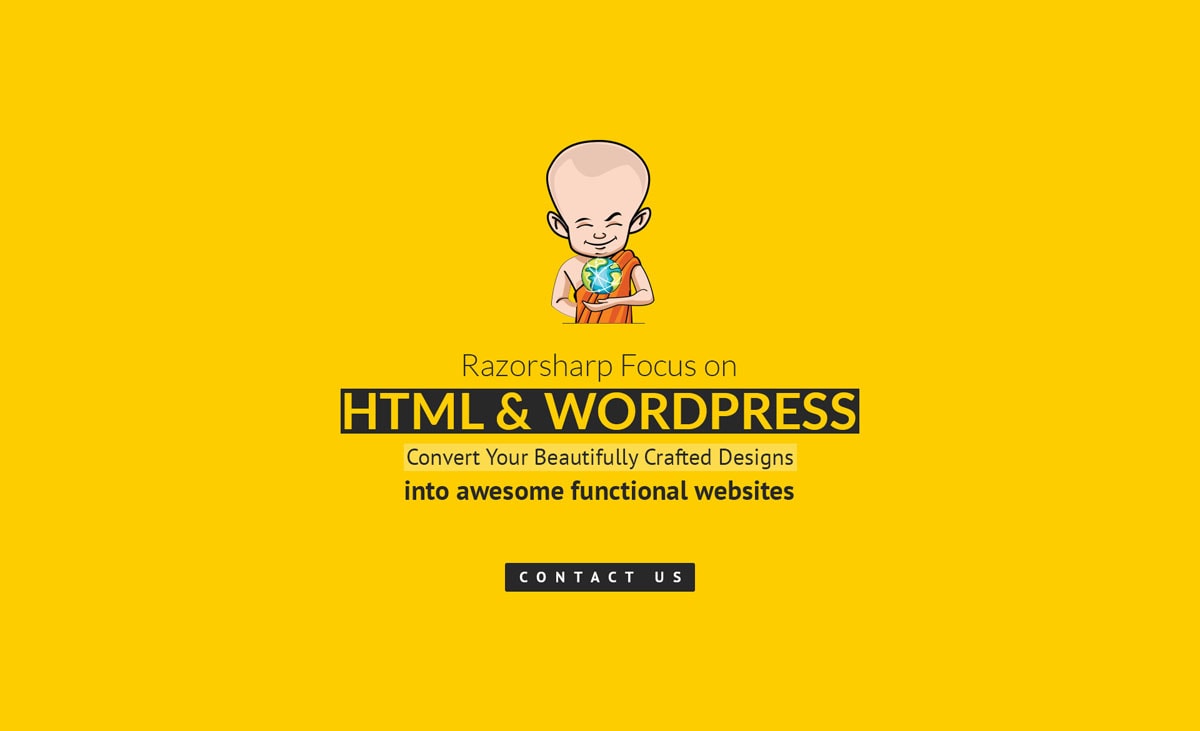 WebbyMonks provide Photoshop/PSD to HTML/CSS conversion services through its library of 100+ interactive components that can be easily integrated. These friendly guys love to deliver on time thus making their clients more than happy. Get a quote from them.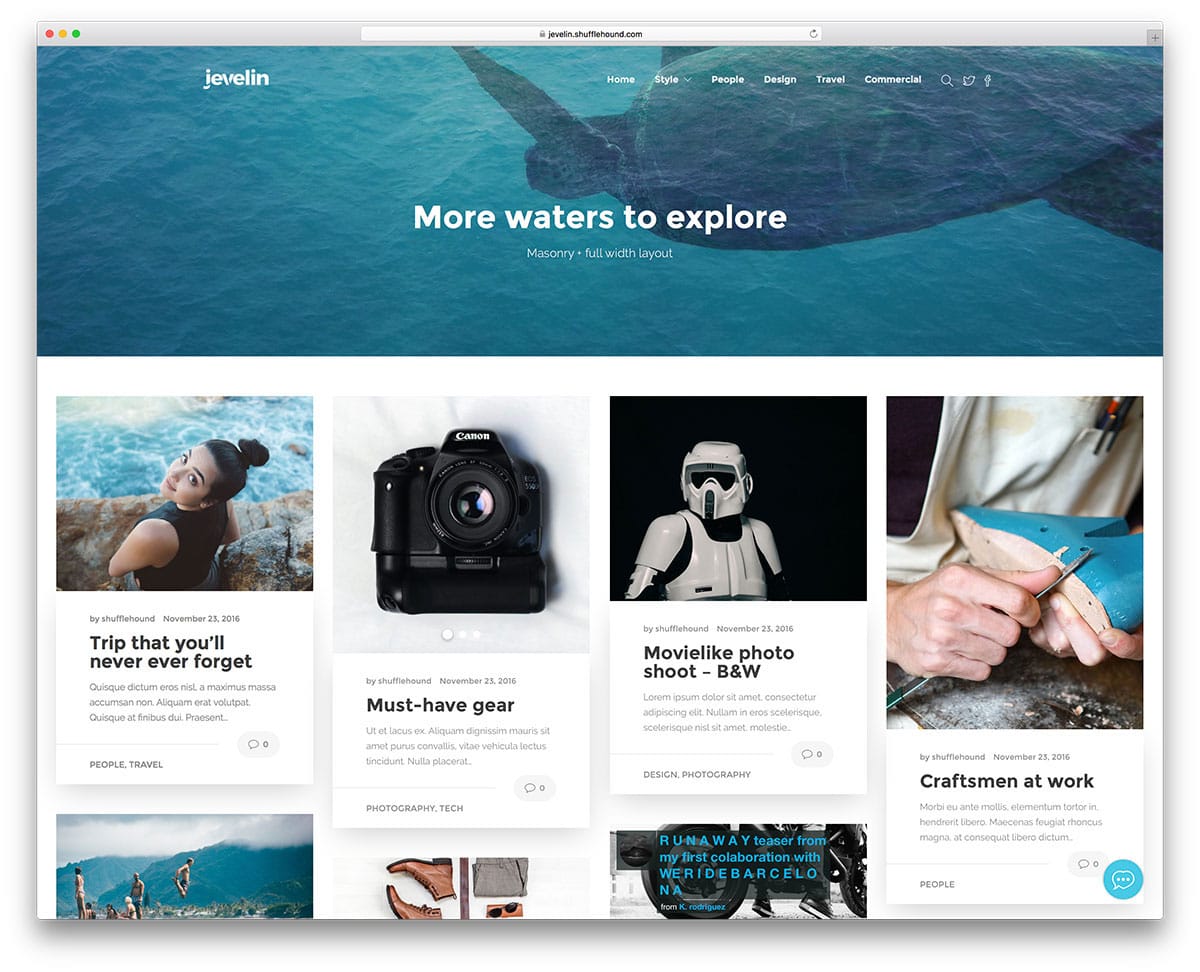 Jevelin is a newly released WordPress theme that works excellent for any type of project, for freelancers or businesses. Something really cool to Jevelin WP Theme is that it includes a library of updated pre-built demos that will show exactly what the theme can do and how your website can look like, in just a few clicks. Check the demo to see perfectly how it works.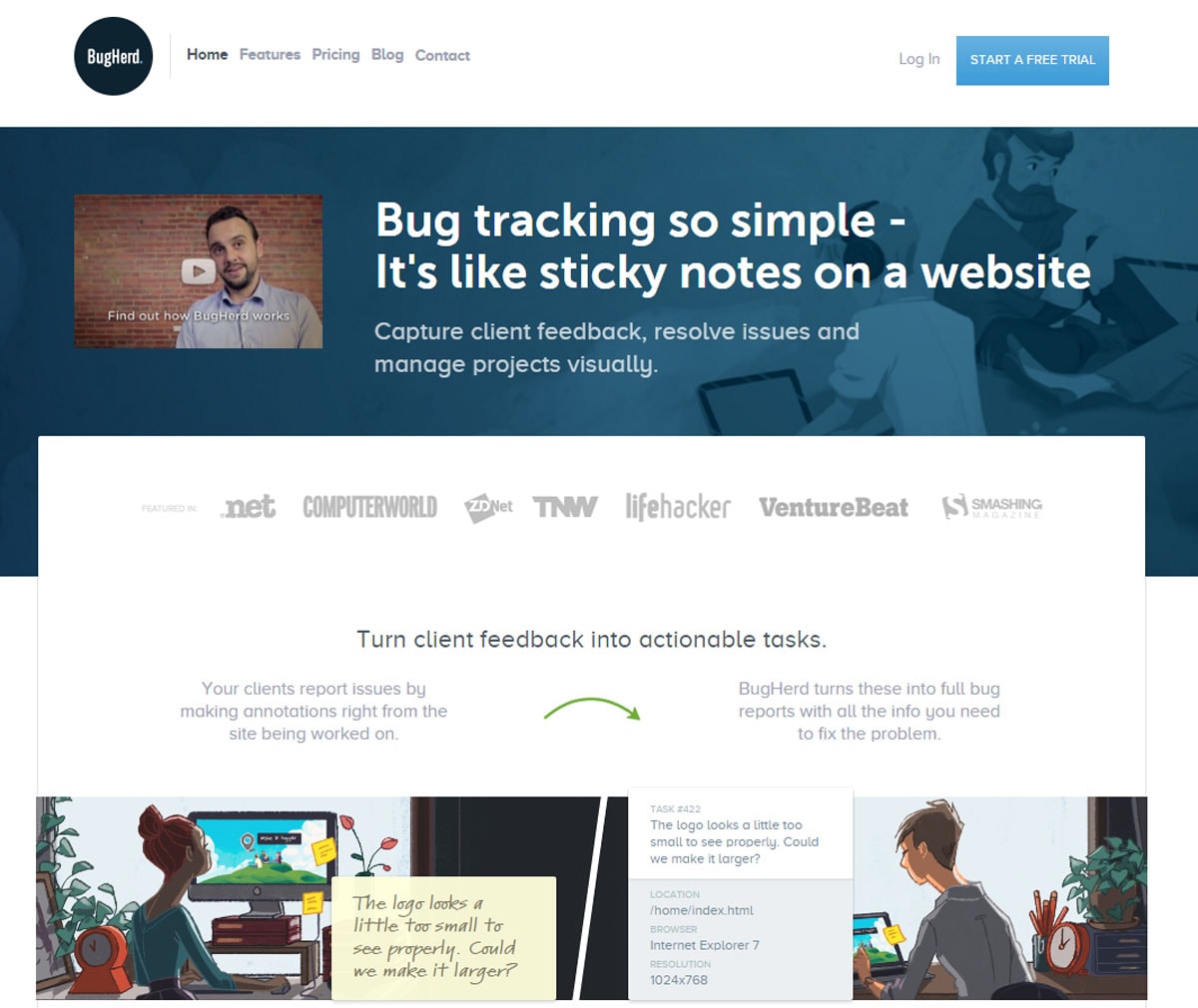 BugHerd is one of the favorite web-based issue tracking and project management software solution for most web developers and designers. This professional solution helps convert client feedback into tasks, which include all the needed changes and screenshots. Start 14 days free trial and after that, you can go for any of the premium plans, first one starts from just $29/month and it's packed with everything you need (unlimited projects and guests and 10 GB of file storage). Try it!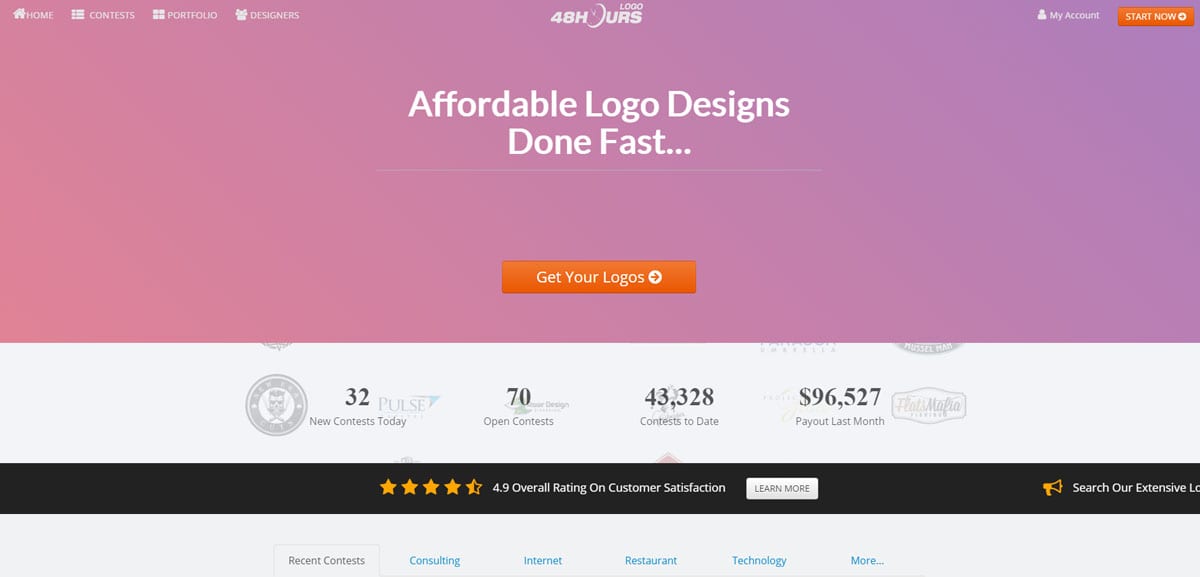 48hourslogo is a great place to get beautiful logo designs. You will pay $29 to start a logo design contest where expert graphic designers will send their best designs. The full price of $99 is paid only if you like something, so you don't risk to spend money for anything. Give it a try!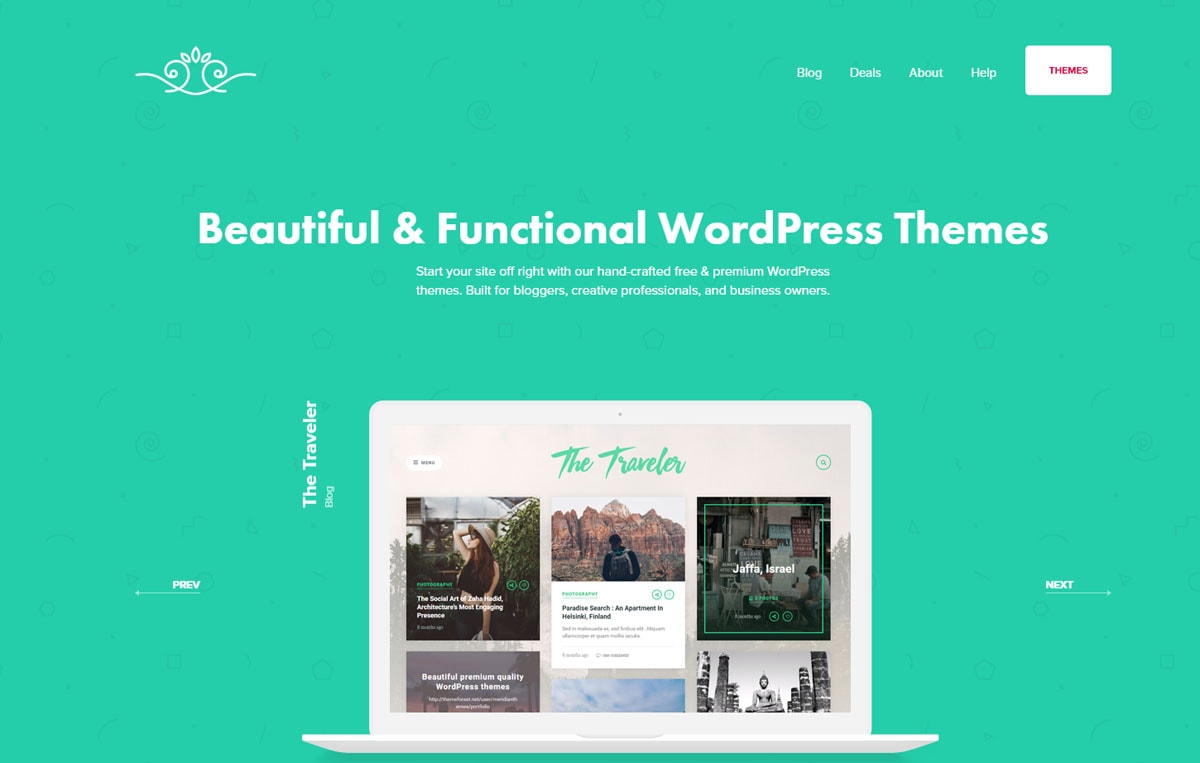 MeridianThemes is the place where you can find beautifully designed and functional WordPress themes that are easy to setup & customize, are built with performance in mind and the support team is friendly and fast in helping you with anything you need. Check their portfolio of themes and get what you like.
CSS Design House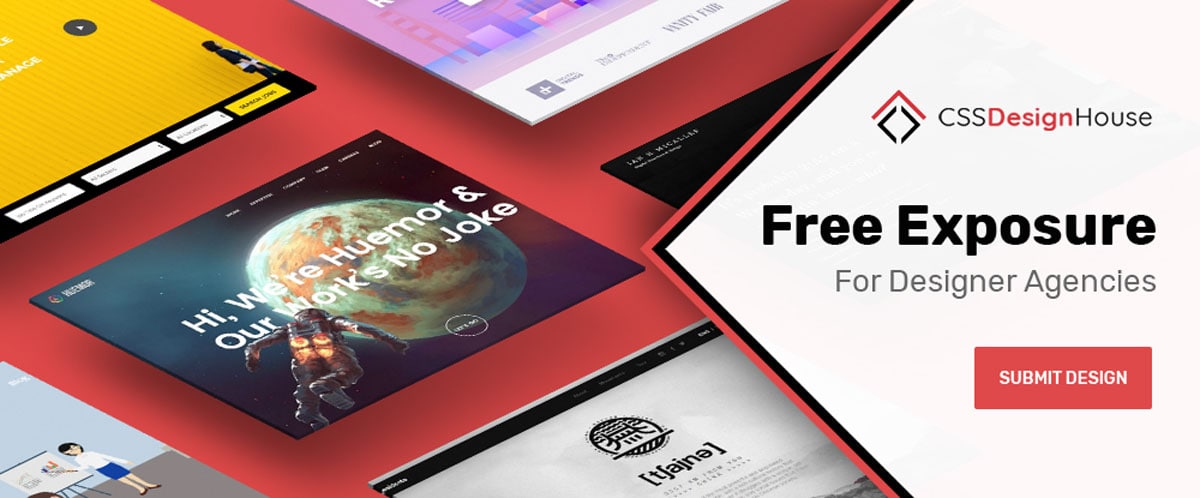 CSS Design House is a great place to spend time whenever you are looking for a great web design agency. There are many agencies on the market, but only some will provide the excellent results you are looking for. Check their showcase and after you see something that you like, contact directly the web design agency.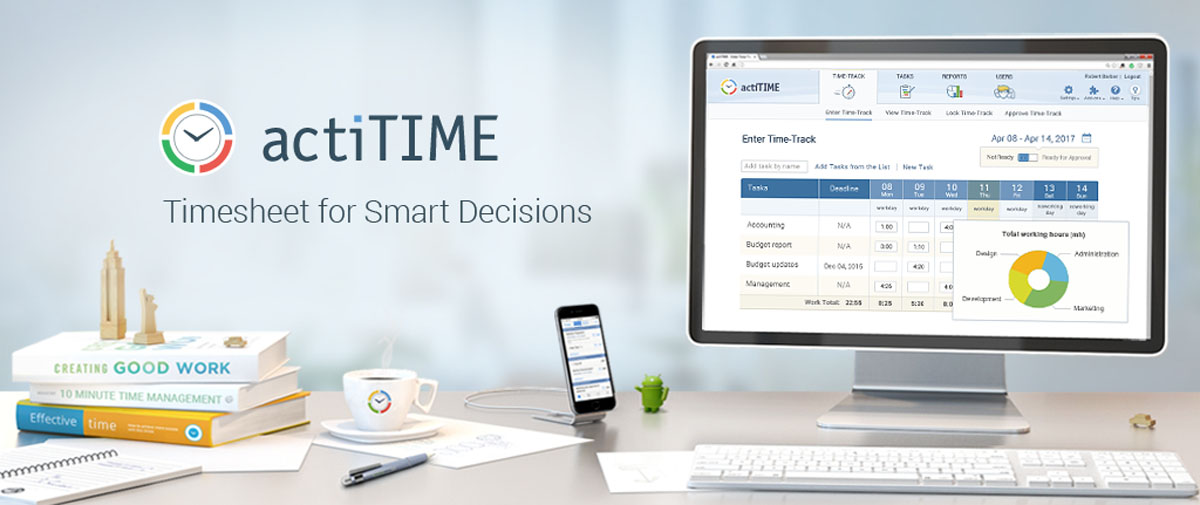 actiTIME is a brilliant web-based timesheet software for companies of any size and personal use. It  provides time tracking and project management functionality covering any accounting and management needs. With actiTIME you can keep track of time spent on various work assignments, manage time offs and sick leaves, and then create detailed reports for analyzing your staff performance, billing summaries and cost of work.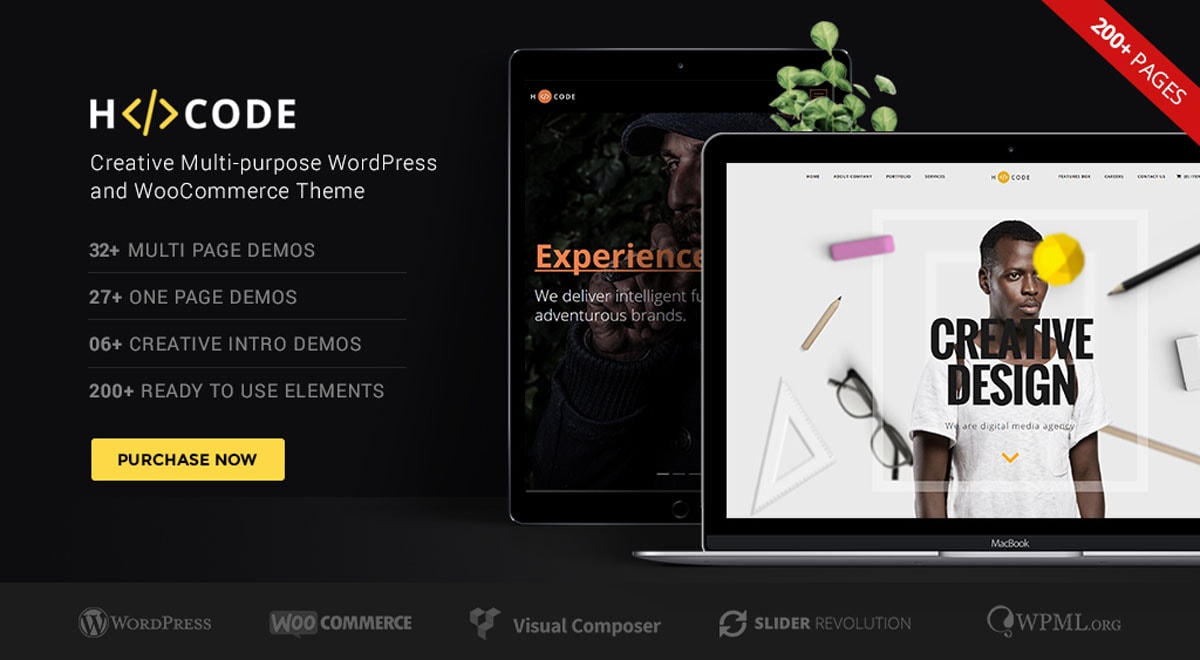 ThemeZaa built H-Code – A multi-purpose WordPress theme suitable for any type of website, a top appreciated WP Theme that is packed with more than 50 ready to use Homepage templates built specifically for a wide variety of businesses. It's a versatile WordPress template that has 6-month free support and costs just $60. Get your H-Code theme.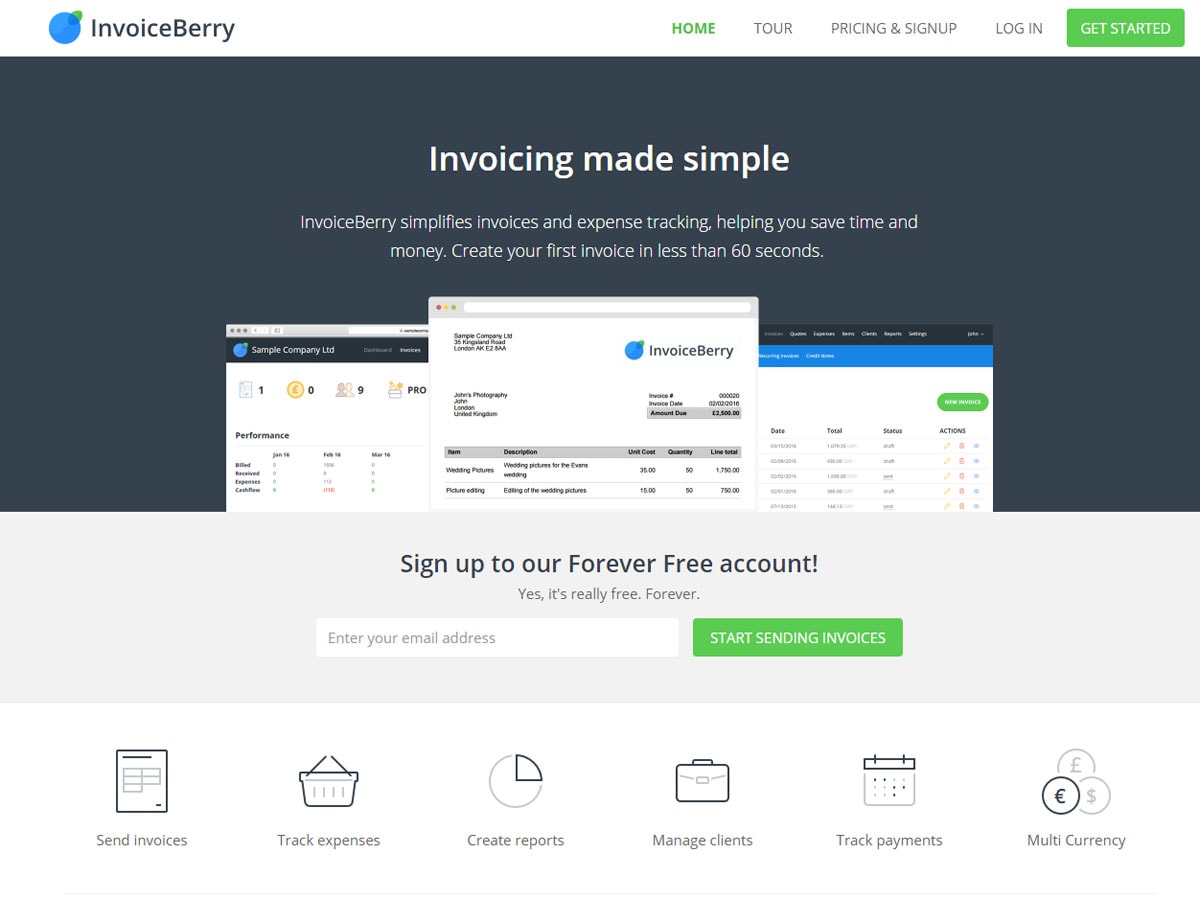 InvoiceBerry is a complete invoicing solution that works brilliantly. It greatly simplifies invoices and expense tracking, helping you save time and money. Create your first invoice in less than 60 seconds. They even have a forever free plan packed with basic features. Give it a try.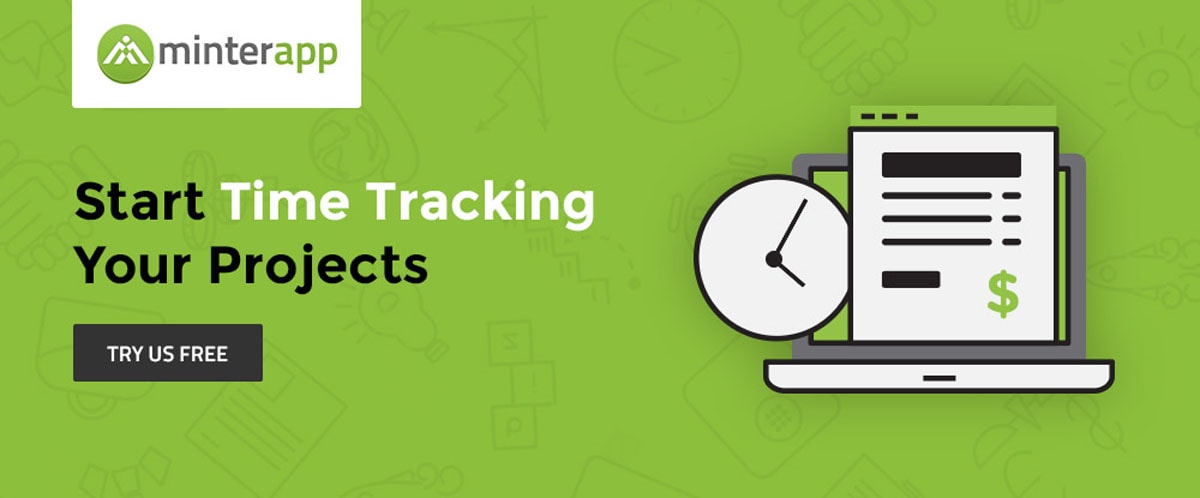 With Minterapp, you can track time and invoice anywhere, as it's hosted in the cloud. It's integrated with PayPal, MailChimp, and many others cool tools and it starts from just $9.95/month. Check it.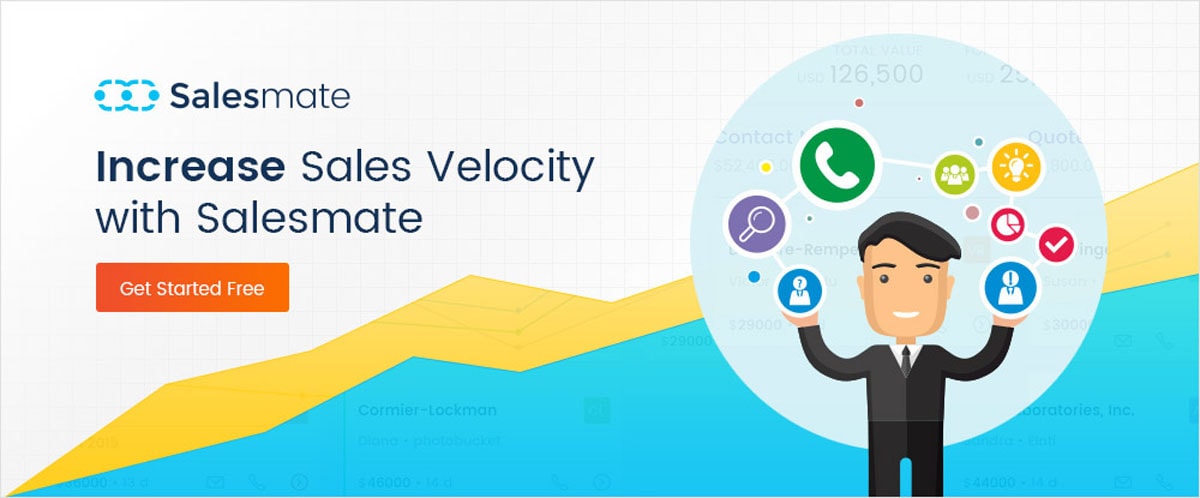 SalesMate is your CRM pal that will help you organize everything and improve your sales number. It's used by more than 1200 sales team with excellent results. You can take SalesMate for a free-trial spin of 30 days and after that, get your premium plan that is only $15 / month. Test it.
After you test these web tools and services, you should share your opinion here or with your friends. We are sure that you've found efficient tools that will help you save time and money.
Like what you're reading? Subscribe to our top stories.