Sans Serif Fonts: Most Popular Typefaces, Best for Webfonts
As San Serif typefaces have only been around for about 100 years, it is necessary for designers or enthusiasts to have an understanding how it all came about. Based on known historical accounts, officially, modern sans serif has been created on 1816 by William Caslon IV at the English Type foundry. The English Egyptian Typeface is designed only in capital letters in 28 points. Nevertheless, Caslon was not fully convinced on the success of the English Egyptian. Design-wise, the very first sans-serif type bears no value.
Then came; Akzidenz Grotesk created in Berlin at the German Berthold type foundry. The history and overall design of Akzidenz Grotesk was far more interesting and became an instant hit. Soon enough, many other type foundries are designing sans serif typefaces similar to that of Akzidenz Grotesk. It was initially used as a display face but a lower case has been included to make it more suitable for text.
Why grotesk / grotesque?
When the first typefaces of this sort came about in the 1830, people first considered them as blatantly grotesque and due to their controversial appeal; they are a rarity in texts and other printed forms with an exception of advertising. The typeface remained till new art and industrial trends appeared especially with the blossoming of the German Bauhaus. A unique typographic expression became essential to firmly establish this new revolution in art and industrial design.
Why sans Serif?
The main appeal of Sans Serif would not be understood until the early 20th century. The idea of things being beautiful only if it bears significance or purpose has become the reason why a simplistic typeface would become a preferred type during these periods since there is no reason to artificially embellish the type.
German influences
It seems the prevalence of sans serif, from the Akzidenz Grotesk would not push through without the Bauhaus ideology which began and evolved in Germany. One of the more popular sans serif styles to have come up on 1928 was Futura. It bears a strict, geometric form and carries no embellishing and lightly conforms to the shapes of historical forms. It was disputed by some, but nevertheless, Futura was definitely refreshing and new.
Even if Futura was a revolution on its own, its influence and usage in the world of typography and design wasn't as resonating as with Helvetica who took the reins as the standard to the masses on what sans serif should look like. Helvetica bears the same essential features of a sans serif typeface- simple, lack of embellishment, and no-nonsense. This 1957 typeface creation, along with other iterations of Akzidenz Grotesk such as Univers have become reactions to the geometry offered by Futura.
The Humanist (d) evolution
For some, the history of sans serif was a mere history of copying, plagiarism and watering down of true innovative sans serifs, particularly of Akzidenz Grotesk. Nevertheless, it is important to give credit to these unique changes as they have big influence to how people perceive text, read advertising and how the represented the design condition during the decades when they were created.
The serif typeface has seen incredible development from the classical fonts to the more modern typefaces that we see today. With the artificiality of Futura to the more neutral appeal of Helvetica, the sans serif has become more liberal and the humanist trend has become a popular derivative.
The movement of humanistic Sans serif can be traced from the 1976 typeface called Frutiger that carries similar Helvetica forms but with anti-geometric forms. The changes were subtle but are necessary to remove the severity common in old sans serif styles. The result of the humanist sans serif was friendlier and warmer, distinct from Futura and Helvetica.
From Frutiger, the seeds of more humanistic forms have sprouted such as the Meta in 1984 with narrower strokes and elongated shapes. The purpose of creating these elongates shapes was purely practical in nature. Erick Spiekermann who created Meta wanted to economize the font while keeping them readable even in smaller sizes or type conditions.
Most Usable Sans Serif Fonts
Supria Sans
Supria Sans Condensed
Graublau Sans Pro
Proxima Nova
Brandon Grotesque
Museo Sans
Futura
Halis Grotesque
Intro
Neue Helvetica
Swiss 721
Avenir
Geogrotesque
News Gothic
Centrale Sans Condensed
Nexa
Univers
Neo Sans
Pluto
PF Din Text Pro
ITC Avant Garde Gothic
Museo Sans Rounded
Centrale Sans
Interval Sans Pro
Gill Sans
Uni Sans
Code Pro
Soin Sans
Gram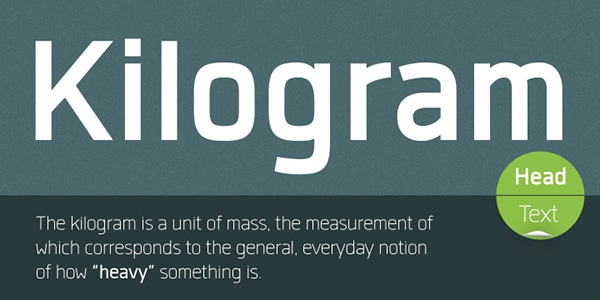 Establishing categories for Sans Serif Fonts
From the 1800 till today, the sans serif typefaces have seen changes radical, subtle or purely utilitarian in nature. Nowadays, standards to classify the typeface are used to effectively describe their form.
Grotesque carries contrasting strokes and thickness with a square, horizontal curve.
Transitional sans serif is a modern iteration where Helvetica belongs. It is the most common type of sans serif and has a straight look and fewer lines.
Humanist sans serif is more calligraphic in nature such as Verdana and Calibri and appears to have more legibility in form.
Sans Serif continues to grow, and probably, new value will be found in creating and transforming existing forms to create new ones.