Free Illustrations: Trendy and Artistic Graphics that Tell Stories
The new trend in graphic design and illustration for web, finally, is art meets illustrations.
People love illustrations. Whether it is a designer, developer or regular user, hand-drawn pictures always please the eye. They bring authenticity and personality to digital projects that lack the warmth that can be found in the real world. Their artistic nature helps communicate a message efficiently and show the spirit of an idea. They enrich user experience without ruining the content.
Looking for free illustrations?
👉 Download illustrations on Absurd.Design for free.
This collection contains free illustrations that can tell a story, and each story can be created by your visitor.
What's more, there is a tendency to use illustrations in the web and mobile design spheres. We see them literally everywhere. Consider these outstanding real-life examples: Static Pages, Airtable and MailChimp.
No-Code Email Template Builder
With Postcards you can create and edit email templates online without any coding skills! Includes more than 100 components to help you create custom emails templates faster than ever before.
Try Free
Other Products
These website illustrations are pretty conventional. Each has a basic structure with clean design and regular arrangement of blocks. The latter is even a simple post-like page that has a trivial layout.
However, small illustrations that are scattered throughout the page to accompany content save the day. Not only do they add to the aesthetics, but they also make a point by enhancing the message. Even though they are bright, they do not overwhelm readers because they have been balanced by a vast amount of white space for the business-like nature of the project and of course, the content.
Artistic Illustration Examples
Static Pages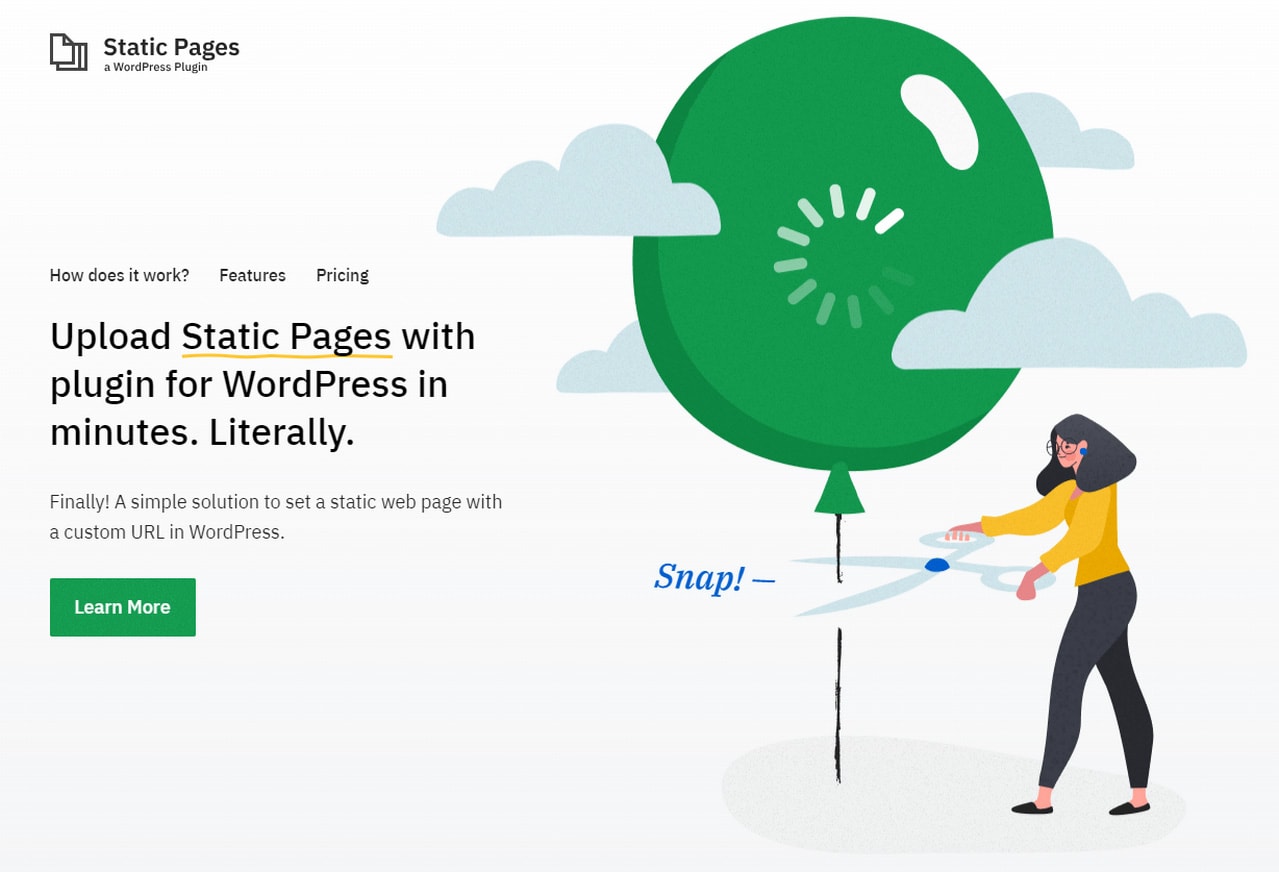 Airtable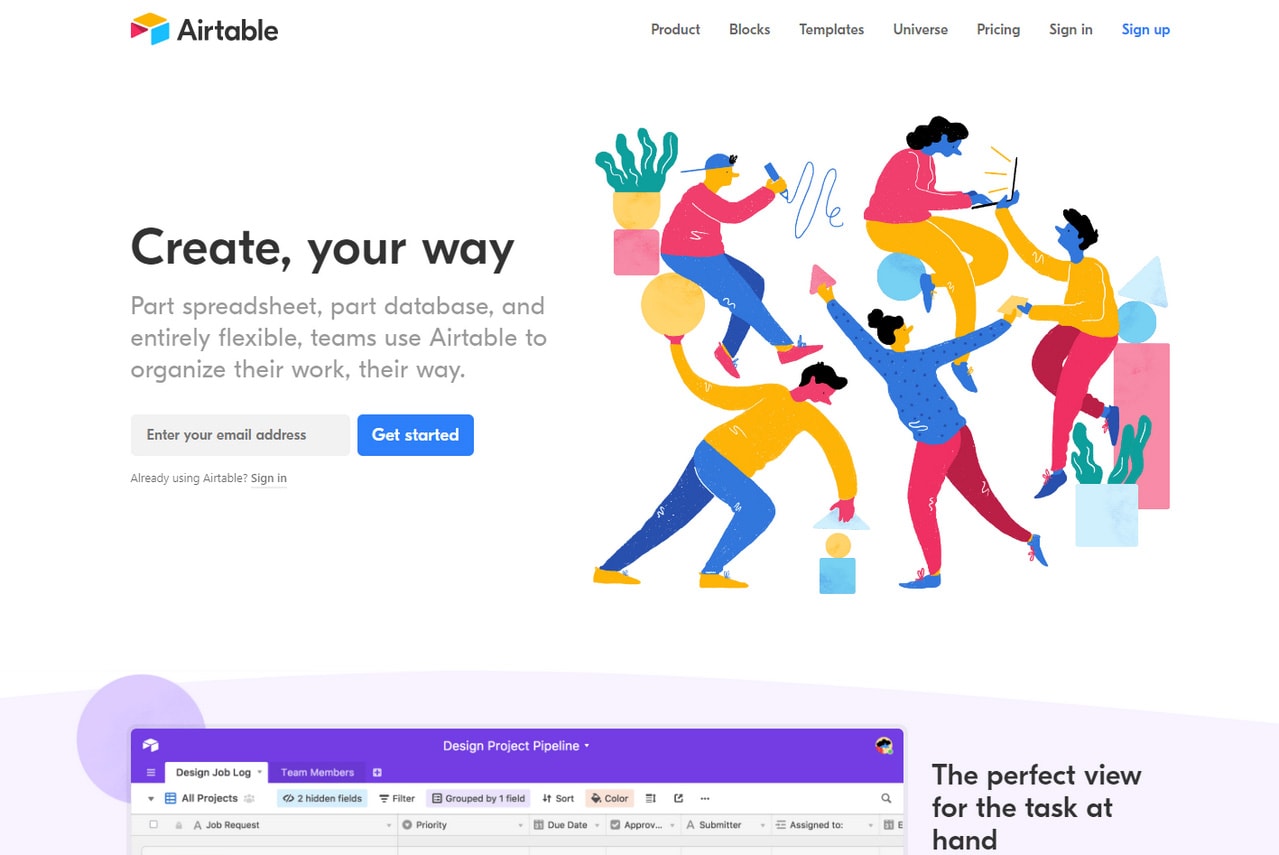 Mailchimp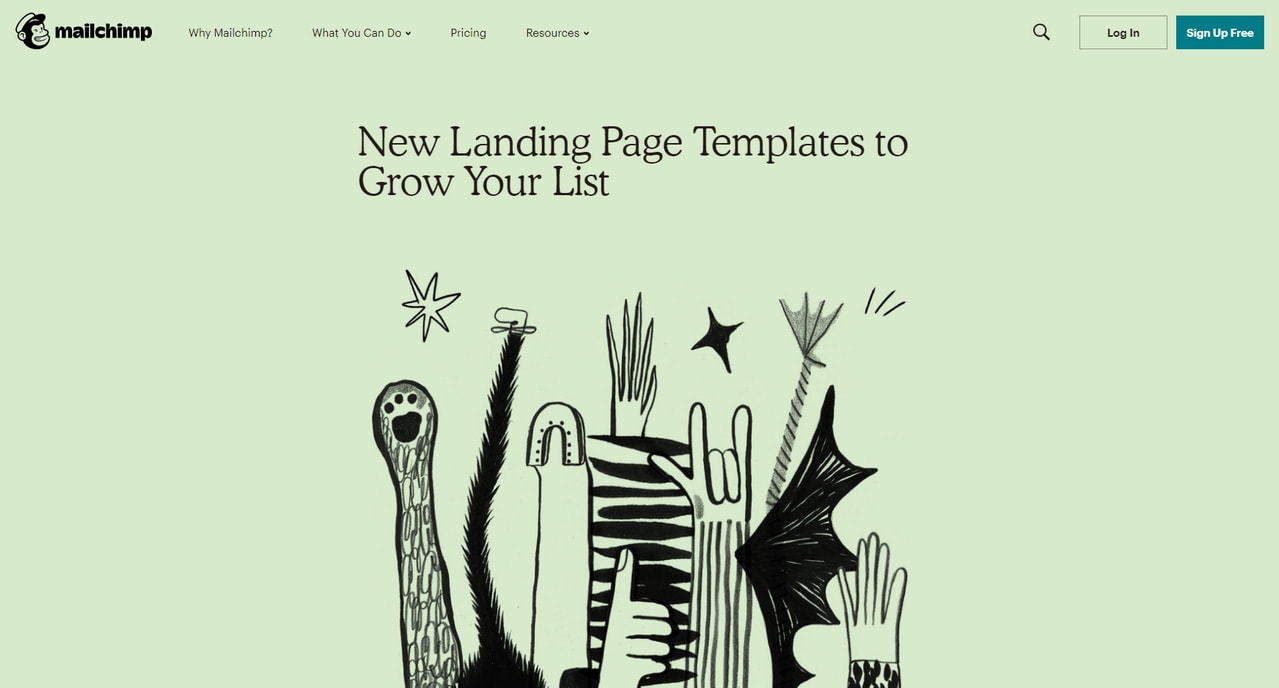 Mobile design is filled with examples of illustration use. Graphical assets are not accompanying but integral elements without which some applications will bore us to death.
Consider Mobile Examples by Arnas Jonikas. The project features a standard onboarding process that is skillfully explained by a set of descriptive illustrations. Mi Smart Home by Stan Yakusevich is another excellent example. Illustration is set in motion to make things more exciting and playful.
Mobile Examples by Arnas Jonikas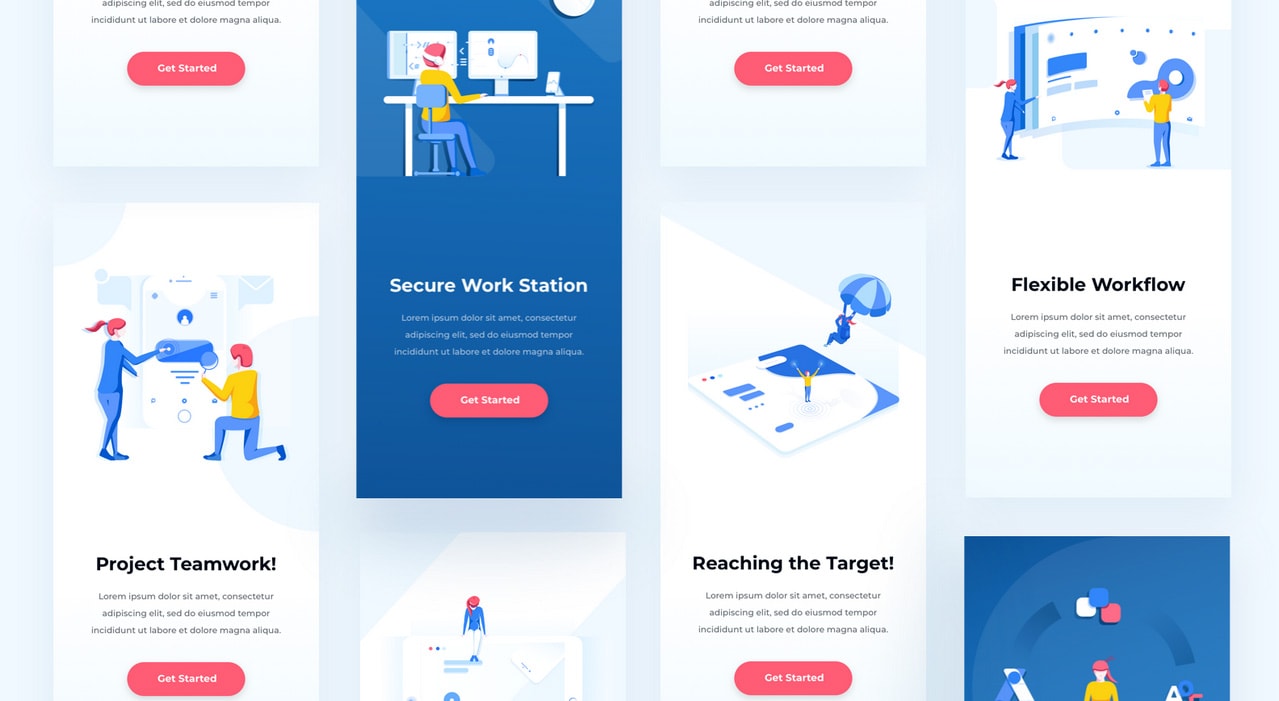 Mi Smart Home by Stan Yakusevich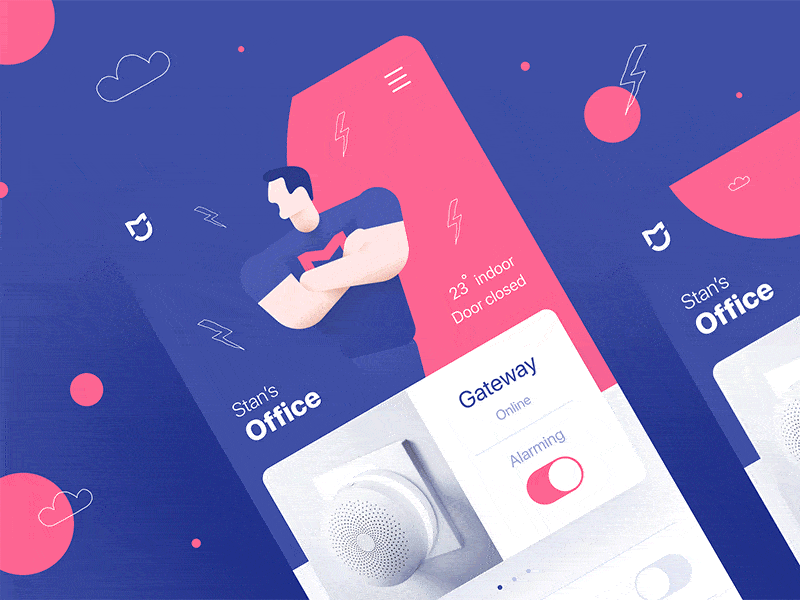 Illustrations do their job perfectly well. If you want them to work in your next project, equip yourself with one or two artworks. To help, we have built a collection of free resources where you can get some excellent illustrations.
We have covered various types and styles so that you can find a perfect match for whatever project you have in mind.
Free Sets of Artistic Illustrations
Free Surrealist Illustrations and Vector Art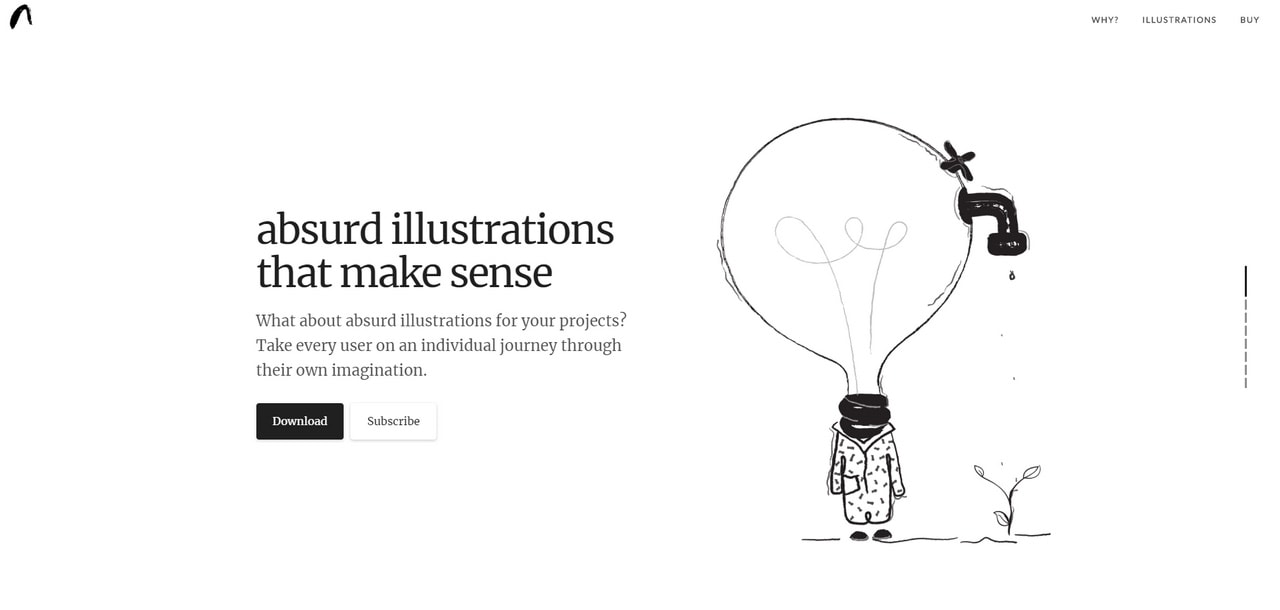 Do not fall for its bold name "Absurd Illustrations," each and every piece here hides an inner meaning and important concepts skillfully interconnected providing onlookers with food for thought.
If you want to break away from the crowd, this set of surrealist drawings is certainly a way to go.
Icons 8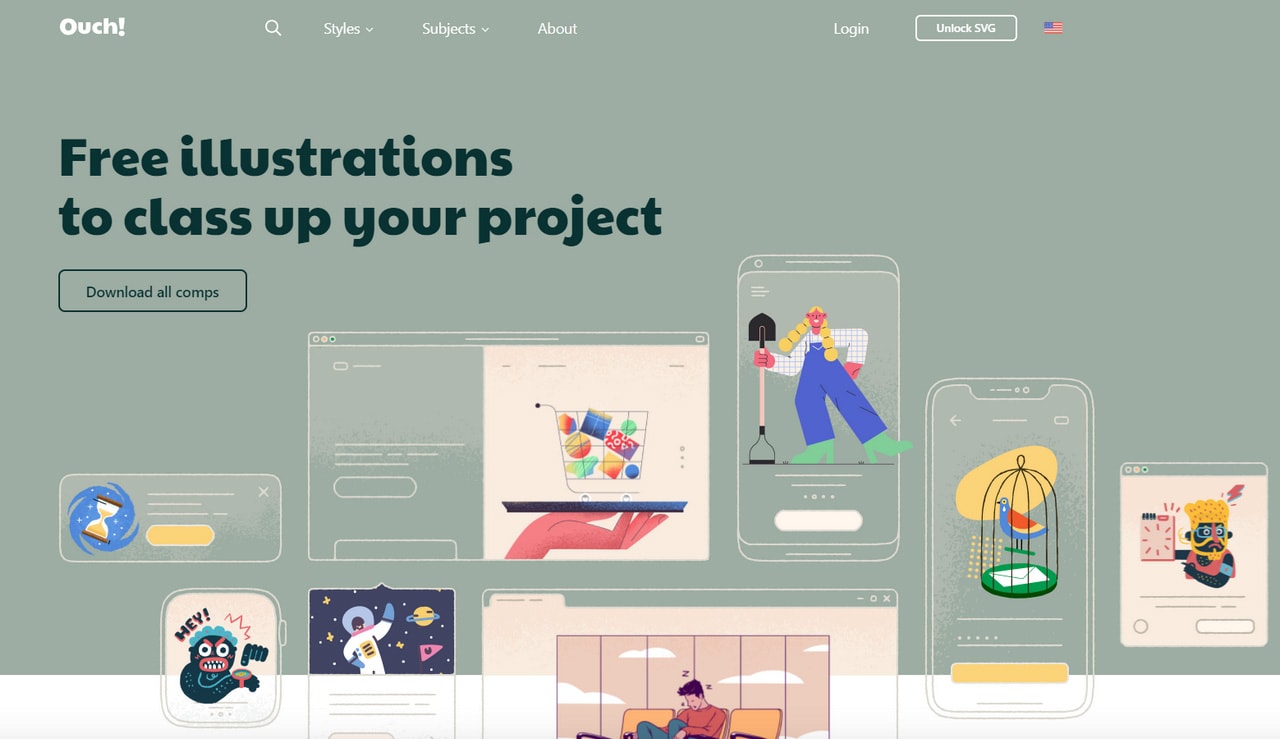 From surreal to real, if the previous collection is too much for you, and your inner genius seeks a way of being clear and direct about something, try illustrations created by Ouch! Team. There are a bunch of fantastic drawings made in various styles and divided into subcategories. From contemporary and artistic to odd and furry UX artwork, the gallery has something to offer everyone.
Other Free Illustrations
Humaaans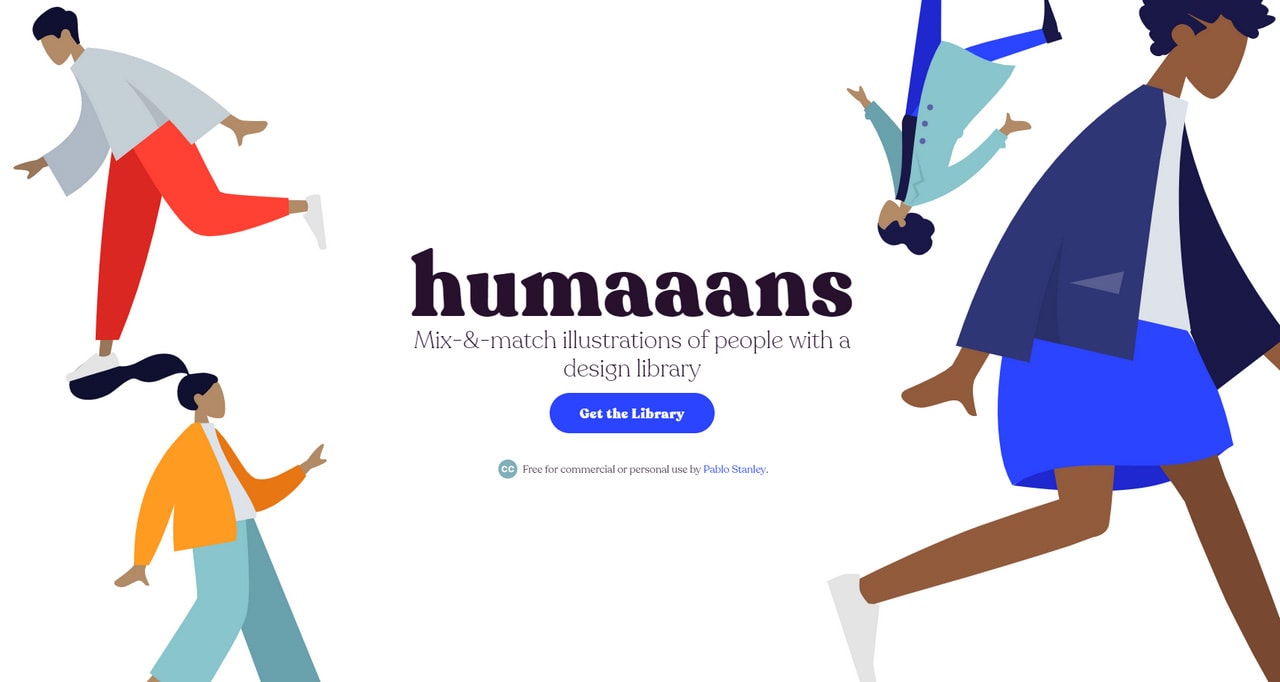 Given away by the gifted Pablo Stanley, this fanciful compilation of vector people lets you write your own story with a lead actor. Mix and match hairdos and clothes to build unique characters. What's more, Pablo has also shared several background scenes, so that you can create a sterling artwork without much hassle.
Illustrations Gallery by Manypixels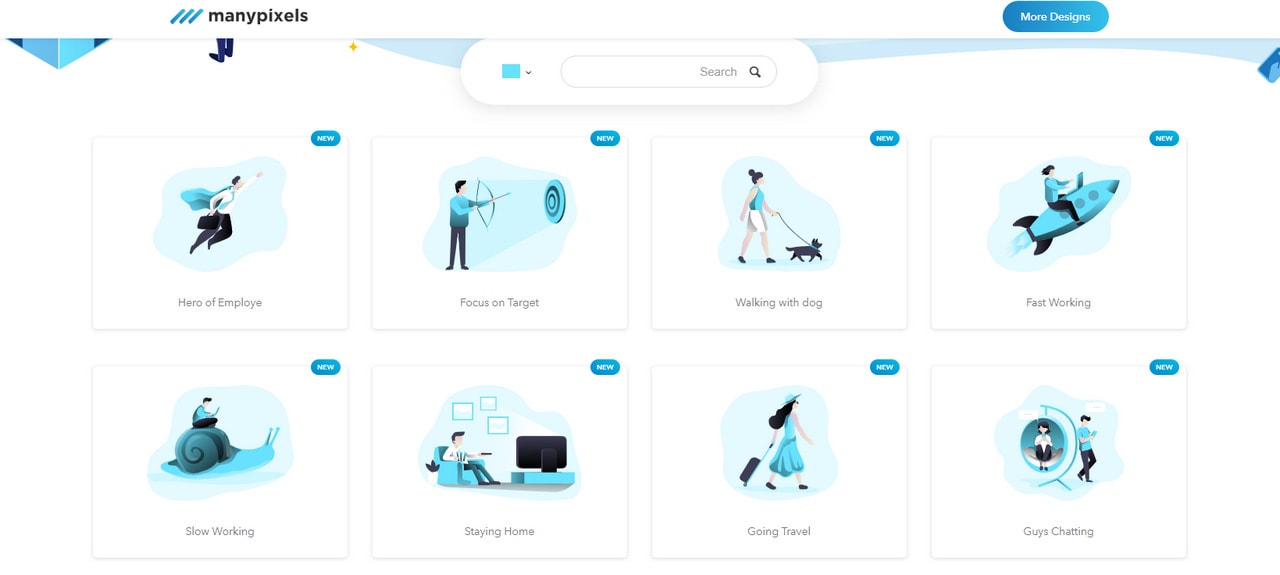 The team behind Manypixels has shared an extensive collection of illustrations that depict different life situations. Change the coloring by clicking on the color picker in the header. Download and use them in any personal or commercial project.
Undraw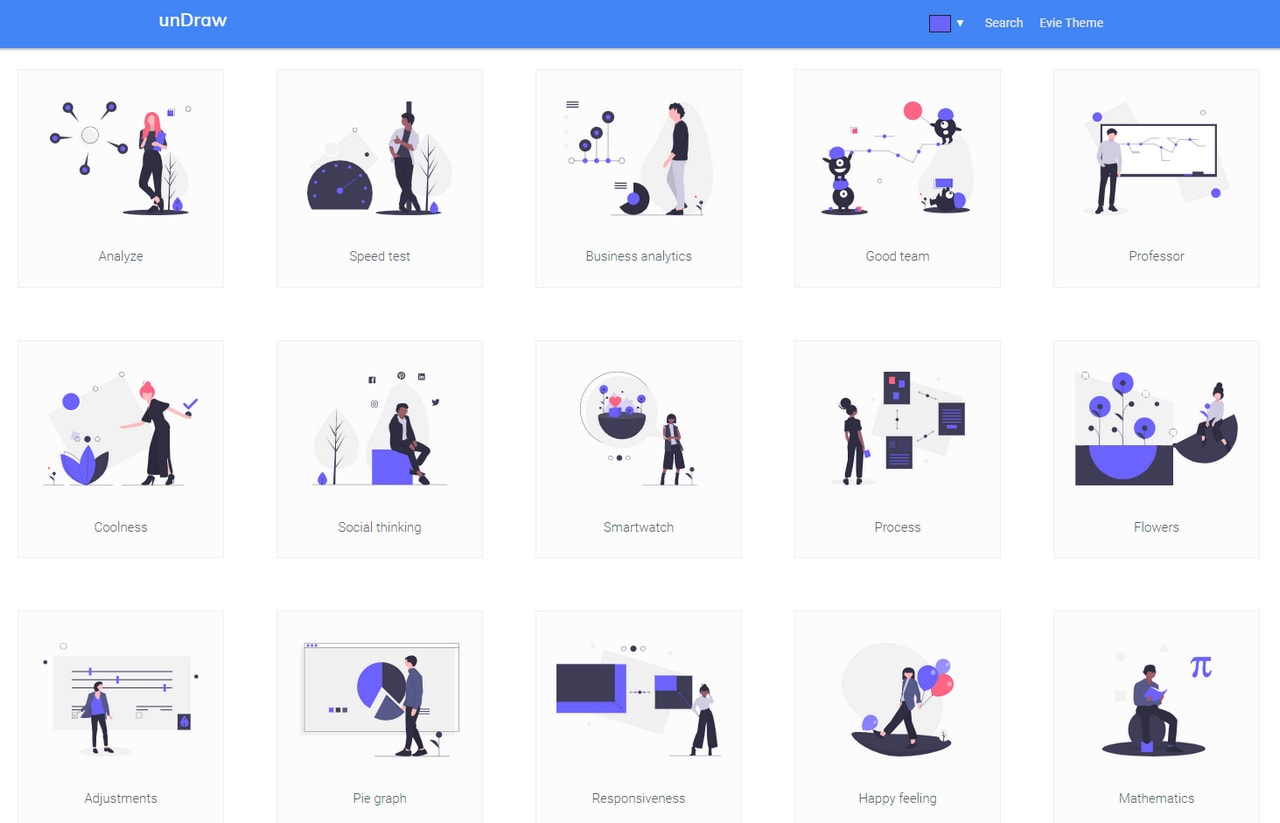 While the previous illustrations are monotone, the Undraw roundup includes colorful drawings. You can also change the primary tone dynamically with on-the-fly image generation. There are a hundred tiny artworks that convey various concepts.
Assorted Illustrations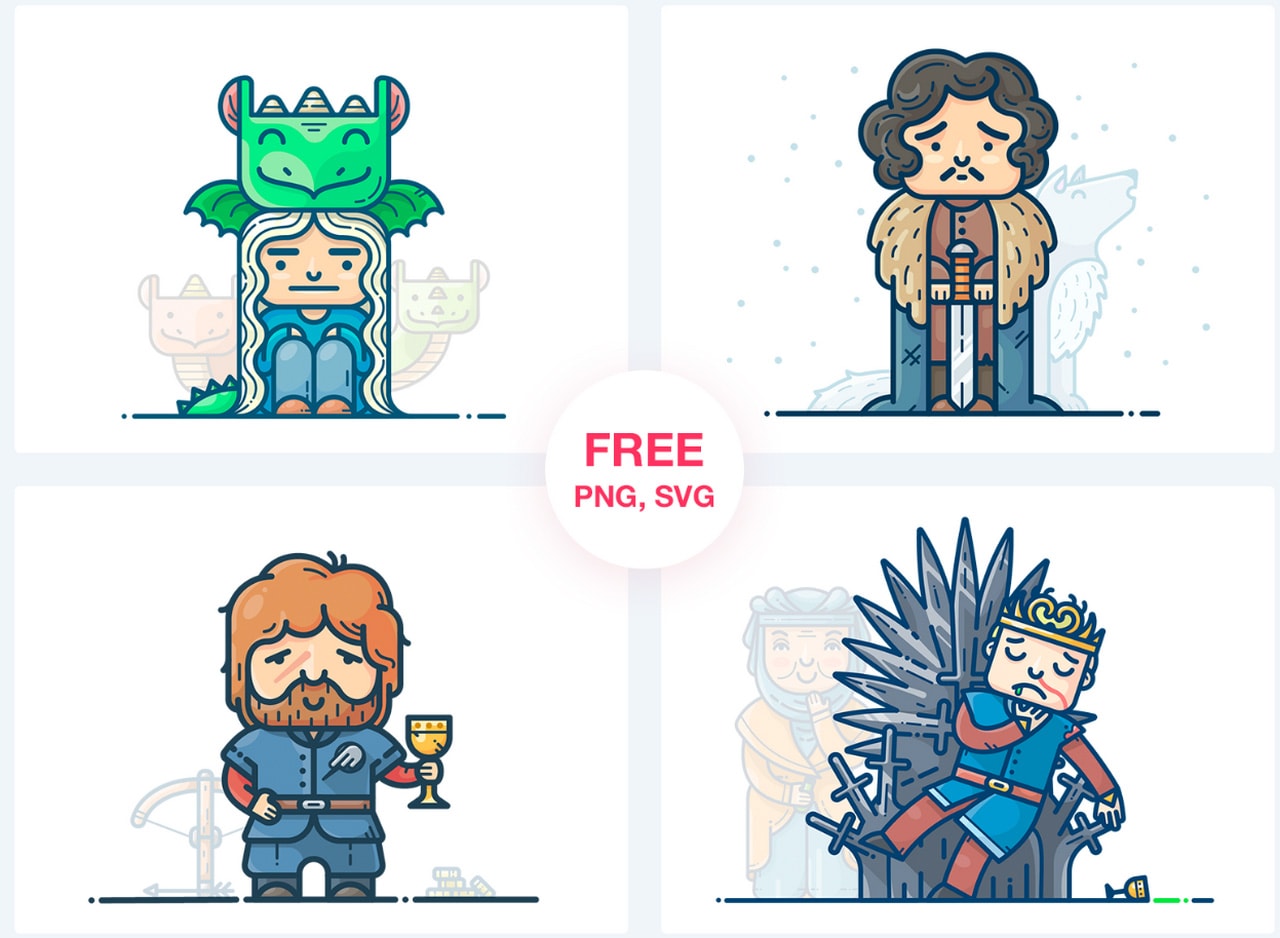 As we all know "Winter is no longer coming. It is already here, and the end is near." This fantastic pack will undoubtedly please the eye of every "Game of Thrones" fan. The Outlane team has also prepared outstanding packages dedicated to various spheres, including workspaces, chemistry, Christmas stuff, etc.
Error Illustration Screens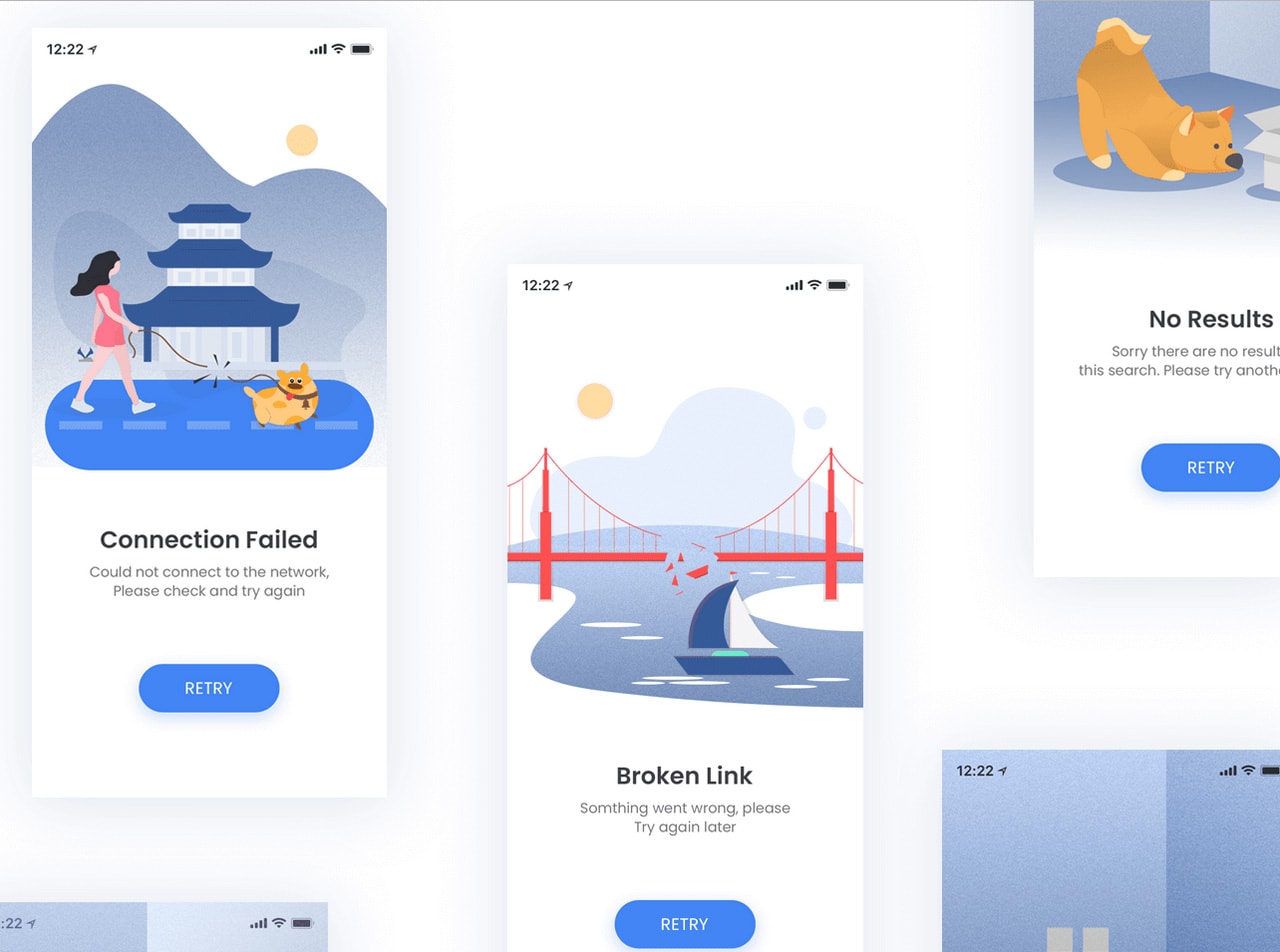 Teks Mobile is behind this marvelous set of illustrated mobile screens. They were designed to make error pages look friendly and playful, thereby keeping audience interest even in awkward situations. Each is made to communicate a problem such as a failed connection or broken link. You will find something special for your next project without a doubt.
Free Illustrations by Streamline Icons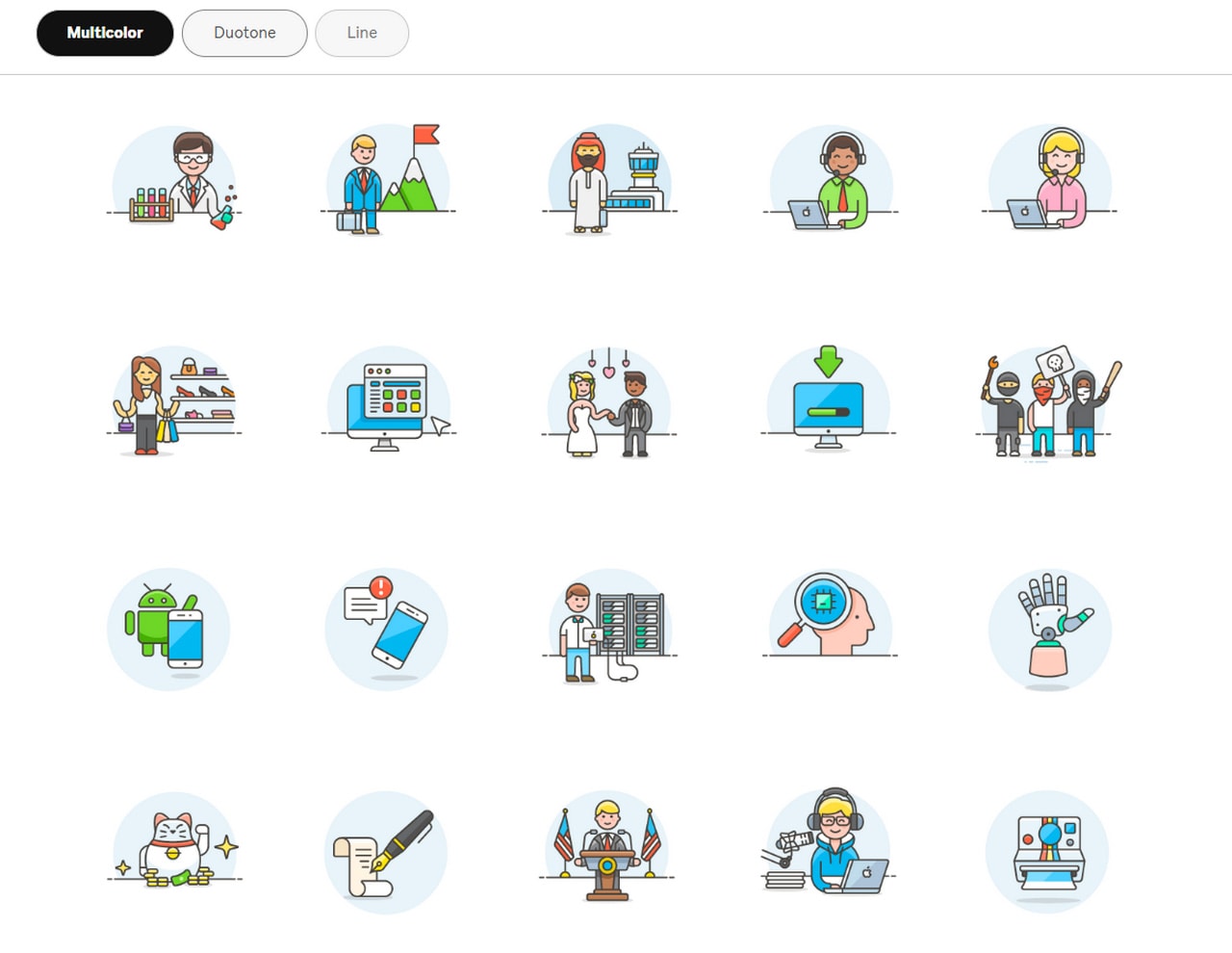 Streamline is famous for high-quality icons; it is no wonder that their pack of illustrations boasts of detailed pixel-perfect realization. Fifty tiny drawings efficiently cover different daily situations are available in three styles (multicolor, duotone and line) and a bunch of formats, from PNG to PDF.
Summer Graphics Set

Helter Skelter designed the Summer Graphics set for conveying the positive atmosphere of beach life. There are 20 hot watercolor illustrations and seven lovely backgrounds to build fantastic summer scenes.
New Year Illustrations Viktoriya Semenova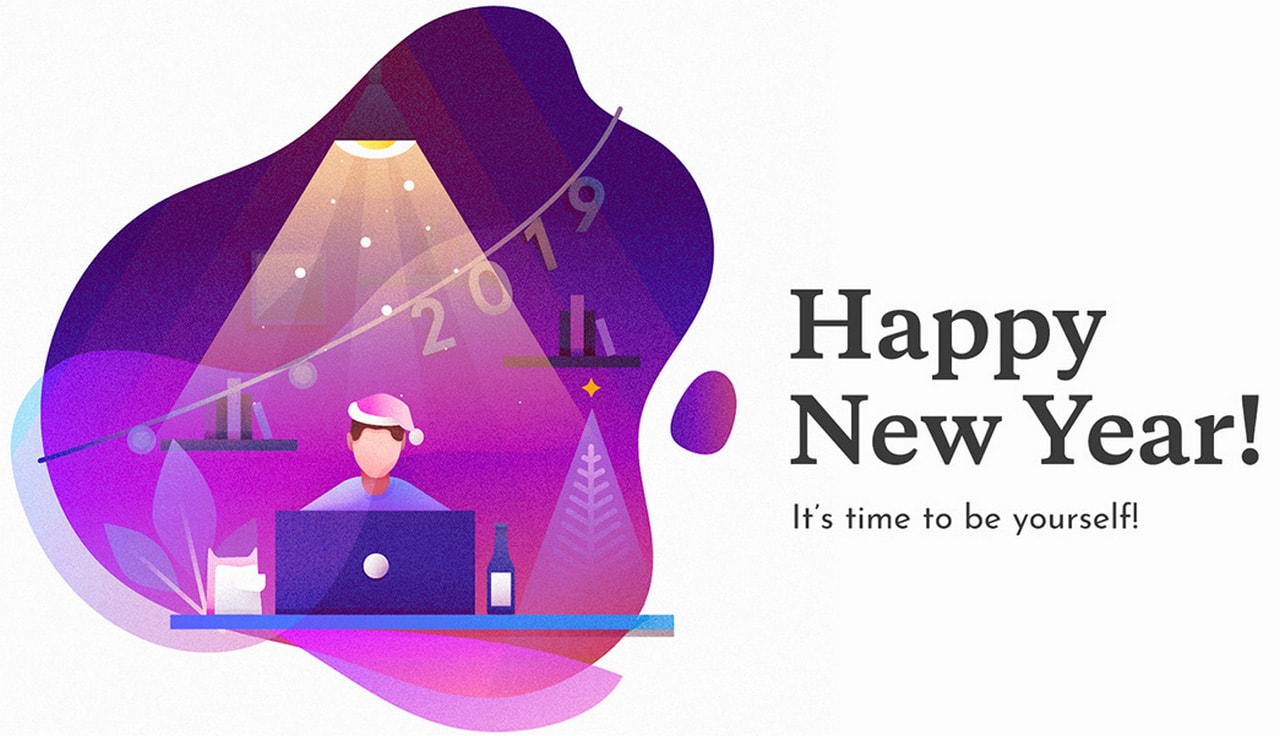 Viktoriya Semenova created a beautiful set of New Year illustrations. It only includes four drawings, yet they are truly festive and unique. Each is available in AI and PSD format.
Free LGBT Illustrations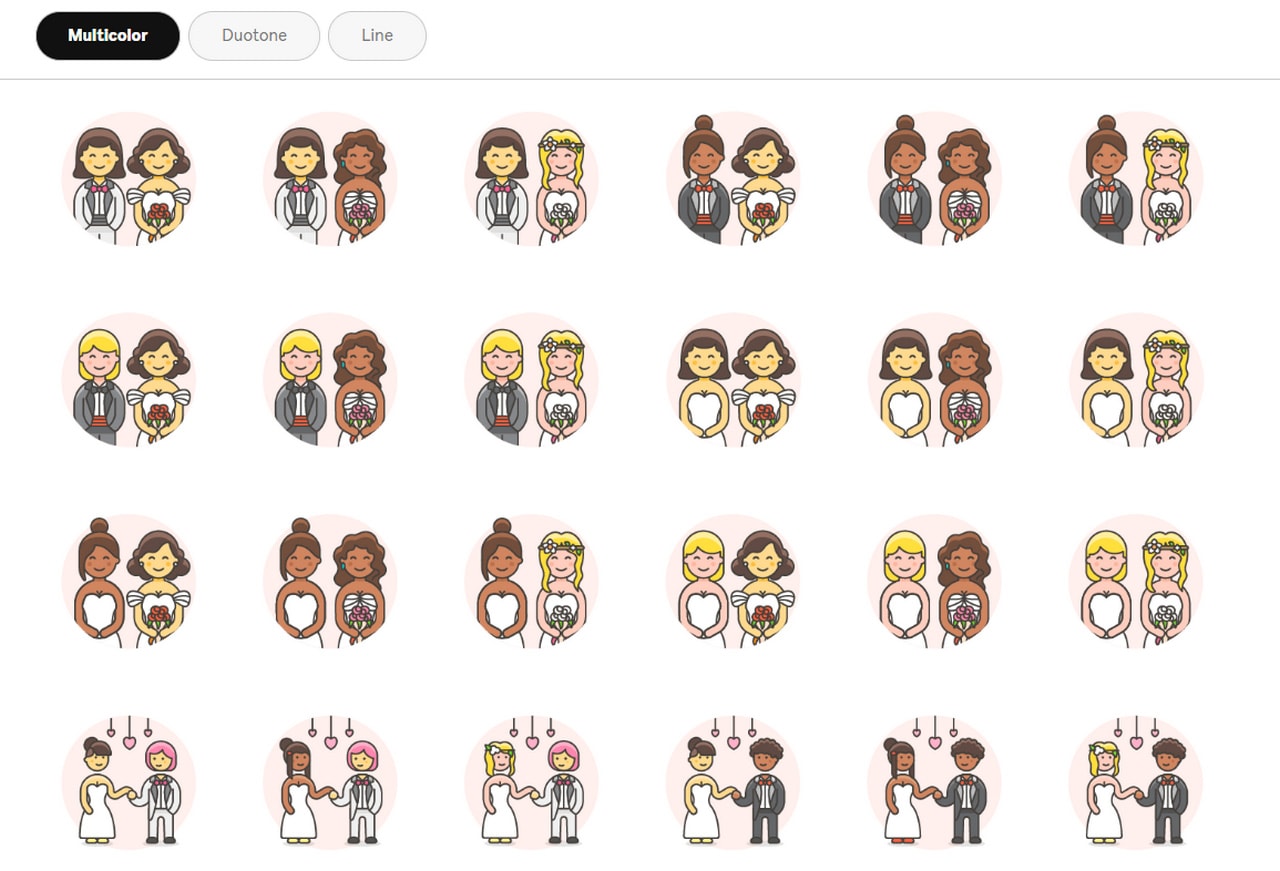 This is another pack created by Streamline. This one sticks to a theme. LGBT lies at the heart of this project that includes 240 small, vibrant, high-quality illustrations. They are ideal for advocating gender and sexual diversity.
Designmodo Market Art Illustrations
Unruly Illustrations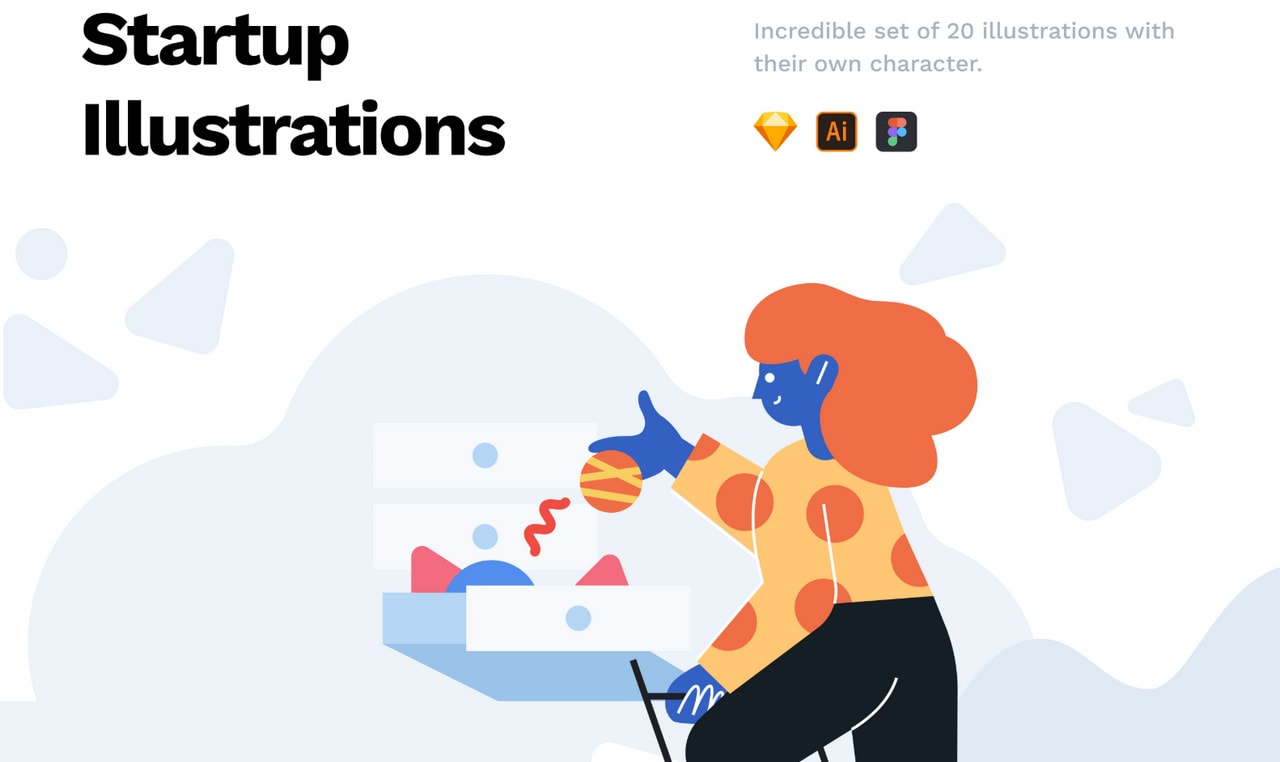 Twenty exquisitely refined illustrations are waiting for you in the set created by the Craftwork Design team. Each was made with information technology in mind. And each one is an ideal candidate for depicting or supporting various trivial situations inherent to Startup concepts. Whether you need to create an e-commerce project or inform a user that something goes wrong, the bundle has it all.
Candy Shop Illustrations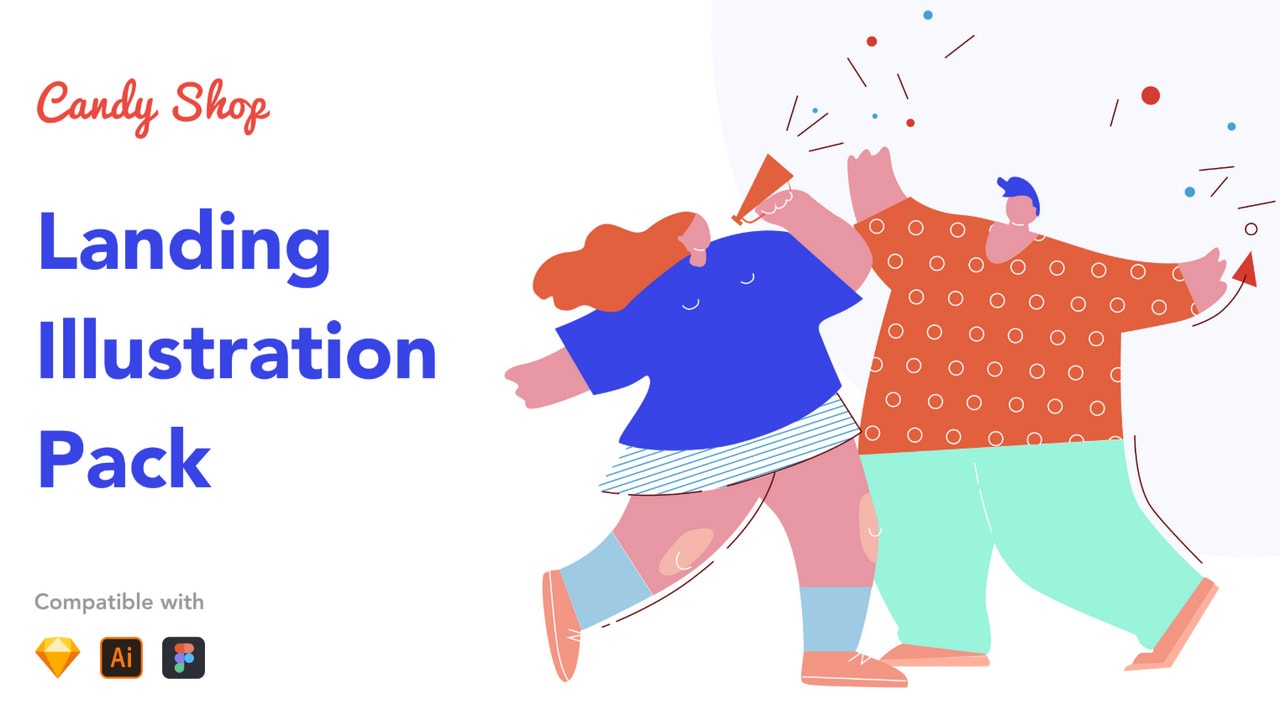 This sweet pack of illustrations fosters positive emotions and elicits a good mood in any project from the get-go. Much like the previous set, it also meets the needs of designers who create web applications. Here, each artwork can be adapted to display basic concepts such as subscribing or logging-out. Inside you will find 20 exceptional, and a bit hilarious artworks that will become the driving force of your next project.
While packages created by standalone artists or teams are undoubtedly great, there are some other places where you can find high-quality illustrations in different categories.
Conclusion
Illustrations establish a special mode of communication with an audience, going beyond just telling a story. They set the tone and make the user experience enjoyable. They add personality and character to digital projects. And they work perfectly in various environments, serving as a reliable tool that can save the day when you need it.
Like what you're reading? Subscribe to our top stories.