5 Strategies for Increasing Customer Retention
Businesses go to great lengths to earn customers' loyalty, especially in this digital age. If you want your business to stand out from the competition, it's crucial to take the necessary measures to ensure customers remain loyal.
When you make customer retention a key performance indicator (KPI) for your business, you can set priorities to avoid losing customers.
What is customer retention?
Customer retention is generally represented as a series of activities used by companies and organizations to boost the number of repeat customers and generate more profit from each current client. Along with implementing the right engagement client strategies, which aim at cultivating a positive relationship, utilizing the appropriate tactics to boost customer retention will take your business to greater heights. With this in mind, you must ensure that your customers stay with you, have a positive experience, and continue to benefit from your offers.
The strategies
Some of the best customer retention strategies focus on your business objectives and insights. If you want to increase customer loyalty, you should use strategies that focus on it, such as raising brand awareness or figuring out how to develop a personal relationship with your current customers. It's important to note that your customer retention strategy should be based on whatever niche your company is in.
Check out some customer retention tactics that may work for your business:
1. Provide a smooth and pleasant onboarding experience
No-Code Email Template Builder
With Postcards Email Builder you can create and edit email templates online without any coding skills! Includes more than 100 components to help you create custom emails templates faster than ever before.
Start Free
Nowadays, making a good first impression is important. Most customers will reflect on their first experience with your brand after the initial excitement of receiving a new product or service; they're more likely to stay if the experience is positive.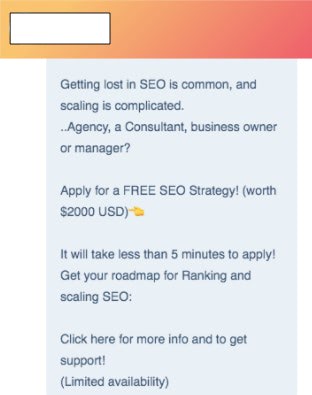 Providing a good onboarding process for your customers is a sure-fire way to establish a solid standing and success in the coming years. You can do this by keeping processes simple and easy for your customers and by constantly communicating with them.
2. Use customer accounts to your advantage
Customer accounts will simplify the repurchasing process by allowing easy access to previous orders and pre-filled shipping information. Unfortunately, most new customers view customer accounts as a commitment they're unwilling to make. As a result, most people prefer to checkout as a guest if the option is available.

When it comes to implementing and encouraging customer accounts without hindering first-time customer conversions, the key is to give them the option to create one after they place their first order.
3. Surprise your customers
Most people will always look forward to surprises. With that said, one customer retention strategy you should implement is to provide your customers with something valuable without their knowledge.
You don't have to be lavish with your surprise offers or packages. Even a handwritten note can come as a surprise to most customers. Because you take the time writing to customers by hand, they may feel that you value them.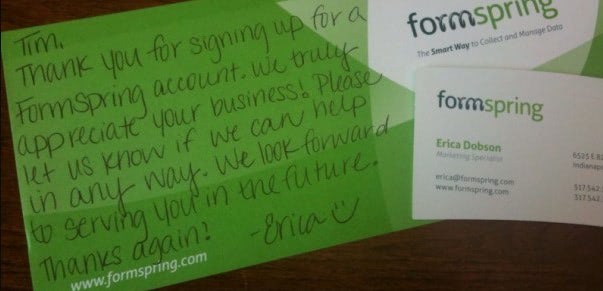 If you want your client base to stay and continue to trust your brand, you should strive to go beyond the normal service or product you're offering. Remember, receiving surprises is a motivational factor among customers. Generally, it can come in the form of appreciation, even sending out attractive emails with the help of this email builder can help. Additionally, surprising your customers with gifts and discounts when they least expect it will encourage them to provide honest feedback about your company, which will benefit you in the long run.
4. Provide exceptional customer service
Make an effort to deliver the best customer service. Doing so will help you effectively reach out to your customers and provide them with the right level of support. Support can help the pre-sales and post-sales processes by addressing customer concerns.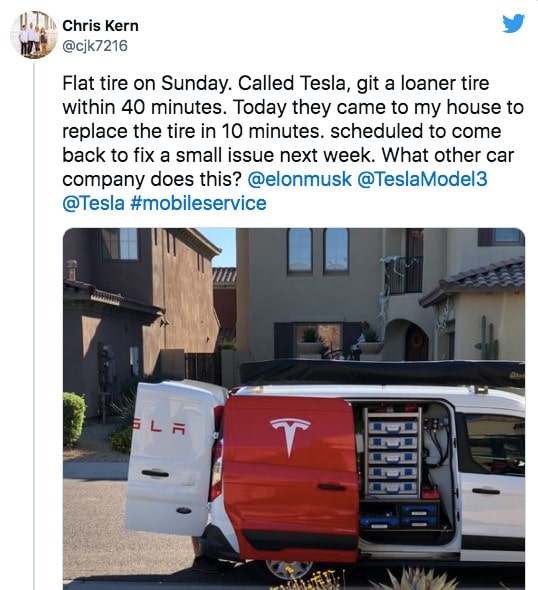 Up to 89% of companies claim that superior customer service plays a significant role in ensuring customer retention. A live chat or help desk tool will come in handy in converting a customer concern into a sale or a complaint into a resolution, whether via the website, social media, or email. If you want to make the most of email, you can make an engaging one by using Mailpost.io. Most often, any complaint you can effectively resolve may turn an unhappy client into a loyal, repeat customer. Once you've gathered customer feedback and insights, you can use them to improve your products or services.
Most customers consider timely, friendly, and constant customer service standards. If you have seamless customer service catering to your clients' needs, it'll benefit both the clients and you.
5. Make use of unbiased testimonials and reviews
In reality, most customers will always check the reviews first. Consumers will always be cautious with online products, especially digital goods.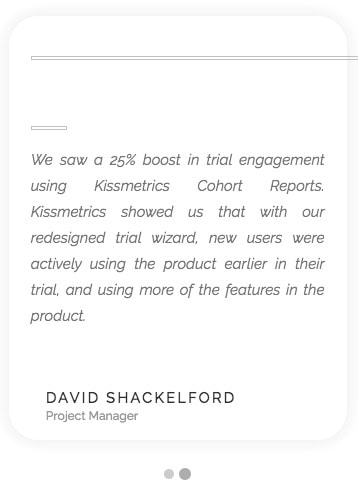 Customer reviews and testimonials are powerful tools you should use to retain your customers. When new customers read real client testimonials, they'll get a sense of the product or service and see themselves using it. Thus, you need to integrate these crucial metrics into your customer retention strategy.
Final thoughts
Because consumers know your brand as well as the products and services your company offers, they're your most valuable asset. Make an effort to prioritize your current customer base. With the help of these effective customer retention strategies, you know have a guide in keeping your customers happy, boosting your brand's image.
Like what you're reading? Subscribe to our top stories.