A Guide to the Effective Coming Soon Page
Every startup wants their website or product be unique, eye-catching and really memorable! The first step to the implementation of your ideas into reality is a sketch of the future website. The second and most important step is the right way of its promotion. Undoubtedly, we all understand that this stair is the most difficult, but the most effective one.
The main questions are: how could we spread a word about an upcoming site, let the whole Internet society knows about a future project and how is it possible to prepare the potential audience for the forthcoming of a new creative affair? There is one method that by far stands out against others, perhaps, you've already guessed about what we are talking about. Remarkable coming soon page is the best choice and surely the winning way to let the online community knows about your plans to change the world!
Coming soon page is more than simply common sheet with the under construction signs, it's a unique chance to show your inventive creativity and boundless fantasy. With the help of this essential element, you have an opportunity to get more readers, visitors and what is the most important more subscribers! By using such magic phrases as "Notify me when launch", "Leave your mail to be the first one to see" you can highly increase the level of anticipation and sharing. Utilize readers' curiosity, write something they don't expect, make them smile or just surprise with some crazy fact. You may ask, how can you achieve success with only a single coming soon page? Good news! We know the secret and will gladly share it with you.
Take a look and see what you have to do to make your coming soon page outstanding and viral!
Be Stylish
People pay attention only to just really beautiful things or vice versa to horrible and repulsive things. As the face of your future website can't be unattractive, you have to do your best and make it really cool. Beware, "cool" doesn't mean overcrowded with weird effects and inappropriate pictures. If you want to stand out, just bring personality to your unique page, add some memorable icon, an amusing graphic element or an eye-catching illustration. Remember, every detail on the page has to work in concern toward the same goal. Use visual hints to highlight the main component of the page (We've already known that it's the subscription form).
Be Laconic
Viewers may be lost in your long sentences and conviction why your page is the best and why they have to leave an email. Be short, the simpler and clearer your message is, the better effect you'll get. Ask only for one specific action and drive everything on your page to it. While creating your amazing coming soon page always keep in mind that simplicity and creativity are the main keys to success.
No-Code Email Template Builder
With Postcards you can create and edit email templates online without any coding skills! Includes more than 100 components to help you create custom emails templates faster than ever before.
Try Free
Other Products
Sometimes designers have so carried away by drawing an astonishing look of the page that absolutely forget about contact data and social buttons. Allow people to send your stunning creation to friends and colleagues, add social networks which are in vogue at the current time. Share buttons will be a good traffic driver for you and can easily increase the number of subscriptions!
Be Friendly
Don't leave your future readers alone after the subscribe. Now you responsible for them and from the moment they've got into your mailing list you have to treat them like royal persons. Let's start from a friendly and informative auto-responder, where you can inform them about your upcoming project, your plans and ideas. You can also offer your visitors a chance to choose what they would like to receive via the mail: new articles, information about giveaways, sales, notification about promo-codes or all these updates. Give your readers an opportunity to share their thoughts, ask them for feedback.
Who knows, maybe some of them become your colleagues in future and change the whole Internet with you.
But don't be boring, keep in mind that followers of your blog should not be tired of reading your frequent letters.
Be Timely
If you know the exact date of the launching, it'll be really cool to install a counter on the coming soon page to keep your readers informed, while you work on your blog. In a such easy way you can get a lot of visits on an opening day!
If you don't know the approximate date of your blog launch, give your users an estimated time of the start. Using this tiny trick you'll keep them interested.
What kind of counters to utilize depends only on you, your imagination and design of the page.
We've collected really stunning and cool examples of coming soon pages which by far you haven't seen yet. Just look through the showcase and, we are sure you'll get a great dose of inspirational ideas and thoughts for your upcoming creations! Enjoy!
Effective Coming Soon Page Examples
Mind Blowing Things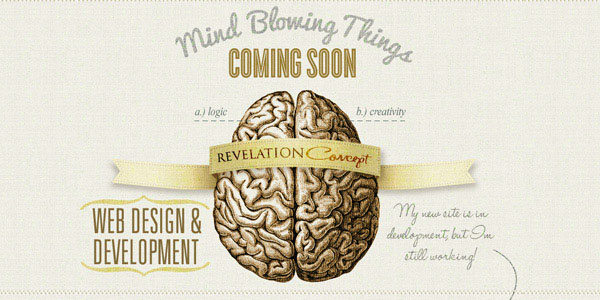 The author of the website tells visitors everything about an upcoming website and gives all necessary contact data to connect with him. In such easy and smart way he won't lose his potential clients and customers, while his site is in development.
JDstamps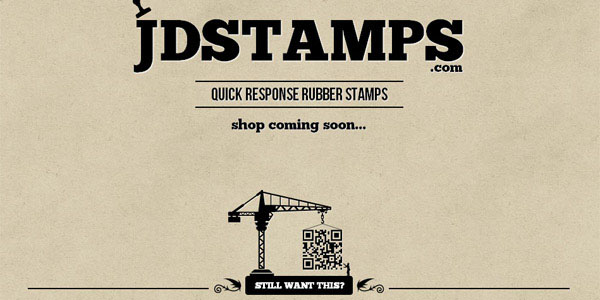 This coming soon page shows visitors what they can expect when the site will be launched. If you scan QR code featured on the page it leads you to the same under-construction page, I think it'll be better to hide some additional data, ads or commercial text behind this black module on a light background. It'll help readers to know more about the company. Social buttons are below the fold, so if you don't scroll down the page, it's hard to notice them. But JDStamps team has prepared a present for the most curious viewers, so just look at the footer and find out what.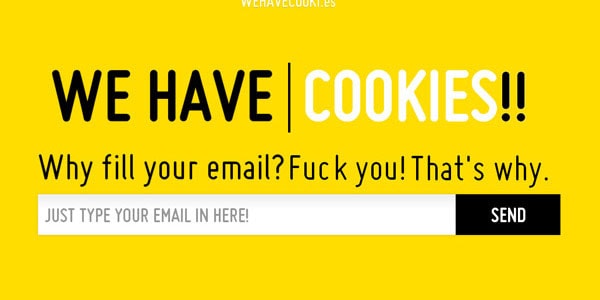 Big subscription form on the bright yellow background can't be missed even if you don't want to look at it :) Yellow color radiates happiness, energy and rises your mood at a glance.
DesignWebKit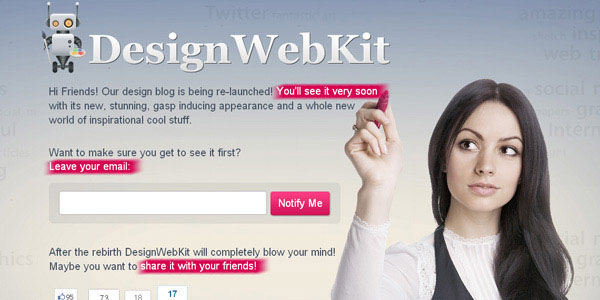 DesignWebKit coming soon page features the photo of the blog's chief editor and a cute robot logotype, but the main accent is made on a subscription box, which allows visitors to sign up for the future updates. Coming soon page gives a detailed explanation of the stuff it will provide when the blog launches.
Pure Aroma Tea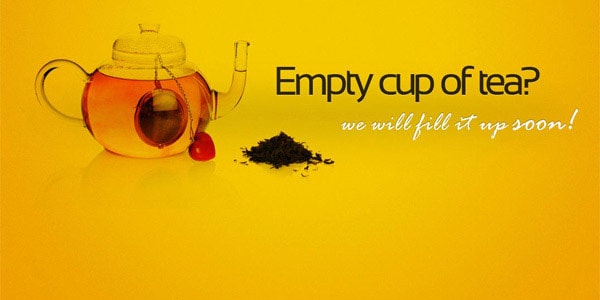 Pure Aroma Tea coming soon page uses an eye-catching picture of a teapot with some aroma tea. Beautiful and simple design. The page includes a stylish subscription form and gives users an opportunity to share it with their friends on Twitter and Facebook.
Evellerox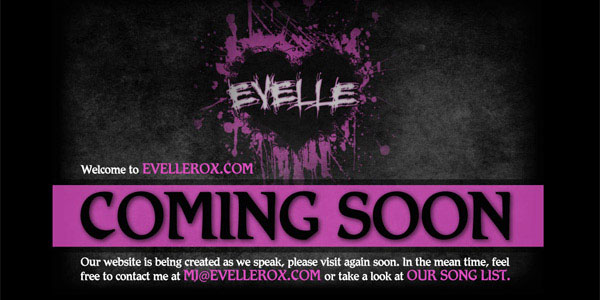 Evellerox page features a big "coming soon" phrase in the centre of under-construction sheet and lets people know that the site is being re-launched at the current moment, but it doesn't give any other data than that. If you have some questions you can write a letter to the owner using the email.
Papillonskincare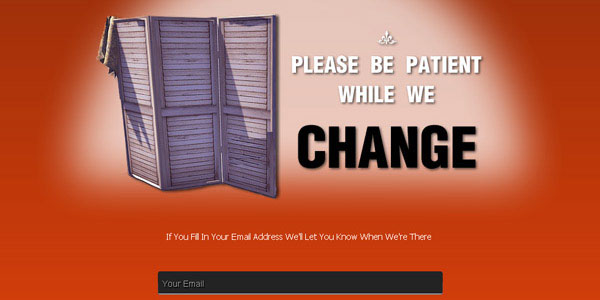 The page sparks our curiosity about the upcoming website from first glance. It has really creative design, so people will surely come back to see it again and share with the Internet society. Do you want to be the first one to see it, just leave your mail.
Ideal hut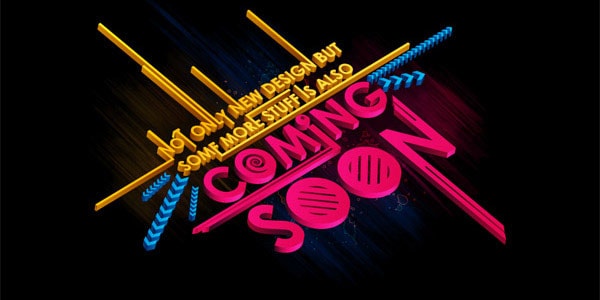 Ideal hut under construction page presents bright letters on the deep black field. It gives no information about the future project and about what the page might be. The only sentence suggests that the website will be related to design.
Four Scripts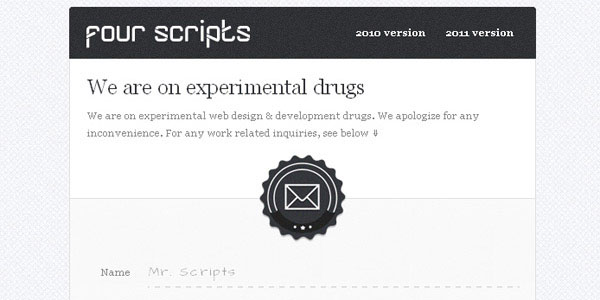 Simple, but effective coming soon page. It has clear design that gives viewers a sign what is under the wrap. Fill in your name, email and send your personal message to the owner of the page, of course, if you have some important questions.
Cglelo
Coming soon page of first India's online shop showcases the counter which features time before opening. The page also includes the slider in the footer, just click on arrows and read the information about the upcoming shop, click one more time and fill in the subscription box to receive news.
Quick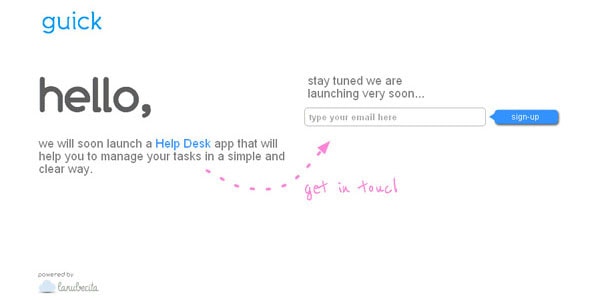 Really nice and serene design that gives plenty of useful data on what the website will eventually hold! With the help of the dotted arrow designer shows where to leave the email. If you need help to manage your task, this app is perfect for you, so don't hesitate and click "sign up".
Dead Celeb Joke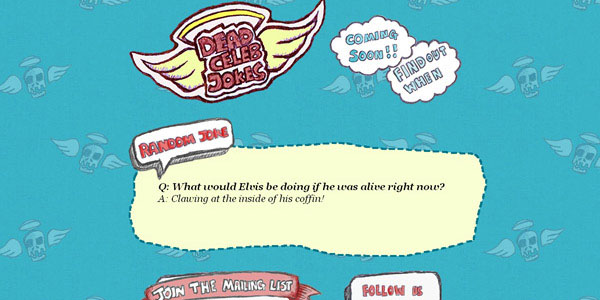 The page has cartoon styled design and attracts attention with flying amusing skulls. The gold of the Dead Celeb Joke coming soon creation is a random joke which refreshes every time you update the page, so you may get stuck here for several minutes (as I did).
Expectation3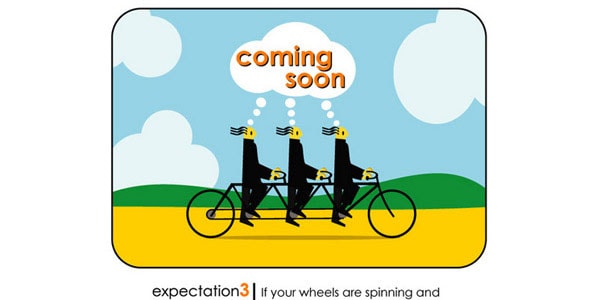 Expectation3 team has used a limited space to present their coming soon page, but include all necessary data. If you need a new wheel just contact expectation3.
Dizozavr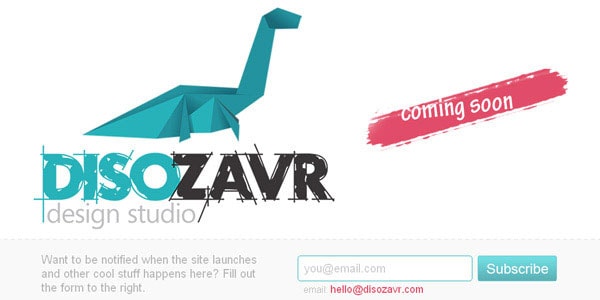 Dizozavr teaser page doesn't use only plain text, it catches visitors' attention with the fun origami illustration. If you still don't know what to represent on your coming soon page, here is the answer: a powerful message and a cute picture is always a winning combination.
14WP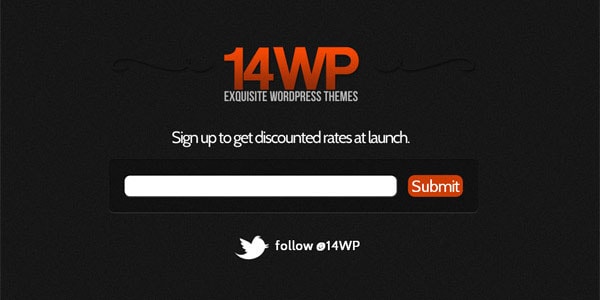 14Wp company offers discounted rates at launch to convince users to give their information. It's a very skillful trick to propose something in return to the email, it gives the readers one more reason to sign up :)
Peeppol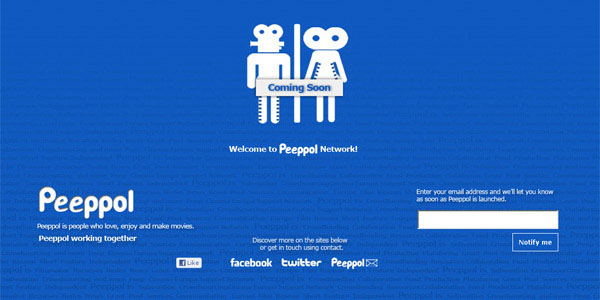 Unique Peeppol logotype against stylish blue design and the brief description of the upcoming project on the coming soon page is a good method to give the readers something before the site launch.
Madly creative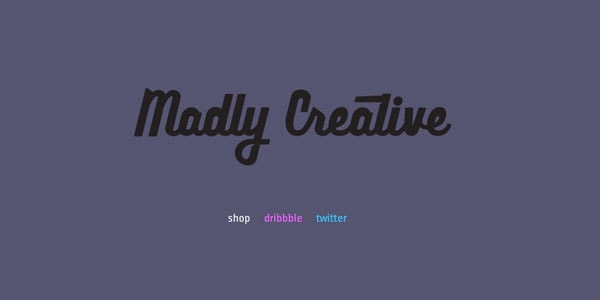 I think this page has no chances of being remembered, there isn't any contact data except Twitter account, which is also lack of information about the project. Now you know-how should not look your page.
BlueBird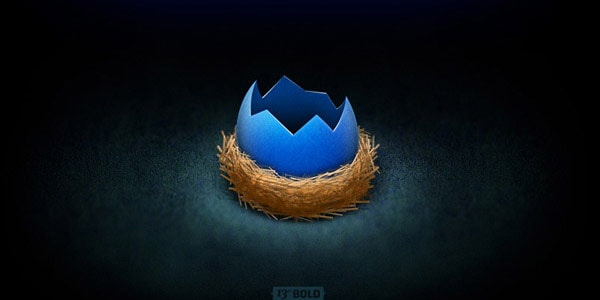 An egg in the nest looks very symbolically. Blue Bird App coming soon page tells us about the birth of a new project.
Moocup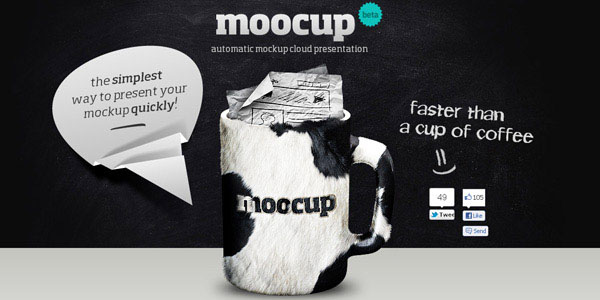 When I look at this zebra black and white cup I just want to touch and hold it and as an outcome, share the page with my friends! In a few short sentences, the mockup coming soon page lets us now its main aim, so it's easy to remember it and then come back when we'll need some help with a mockup.
Brown souls music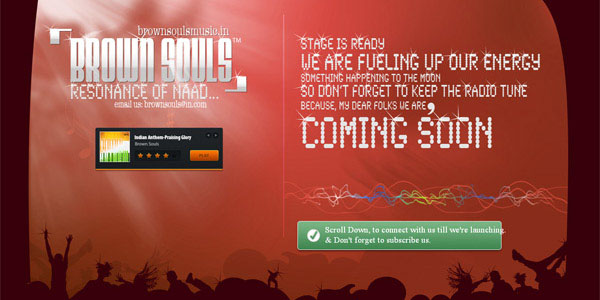 The first thing that draws our attention is the color of the background. Full of boundless energy and power red color motivates us to leave our email to receive the launching signal!
Like what you're reading? Subscribe to our top stories.