The web is teeming with highly realistic iPhone X, XS, XR mockups with outstanding quality. We've handpicked some of the best in this roundup that includes 15 freebies that are ideal for app exhibitions, to make presentations in different styles (realistic or sketchy) and in different programs (Photoshop, Sketch, Illustrator, PowerPoint, and Keynote).
For multiple generations, devices in the iPhone lineup did not undergo drastic appearance changes. Until now.
This year, Apple struck its fans with an incredible makeover. It took Apple 10 years to ditch the beloved general-purpose home button and come up with a smartphone that has a front side that's entirely displayed. Of course, this is not something groundbreaking, yet still, we take the wow factor. Will it be the success or the failure is for the future to decide; meanwhile, we are preparing ourselves to enjoy the new experience heavily advertised by the industry Goliath.
While we are all waiting for our pre-orders to be fulfilled, we can already use mockups for design presentation purposes.
Before starting with free iPhone X, XS, XR mockups we recommend you take a look at these two useful packs related to iPhone X, XS, XR, HERO iPhone X Mockups and Charlotte iOS UI Kit for iPhone X.
HERO iPhone X Mockups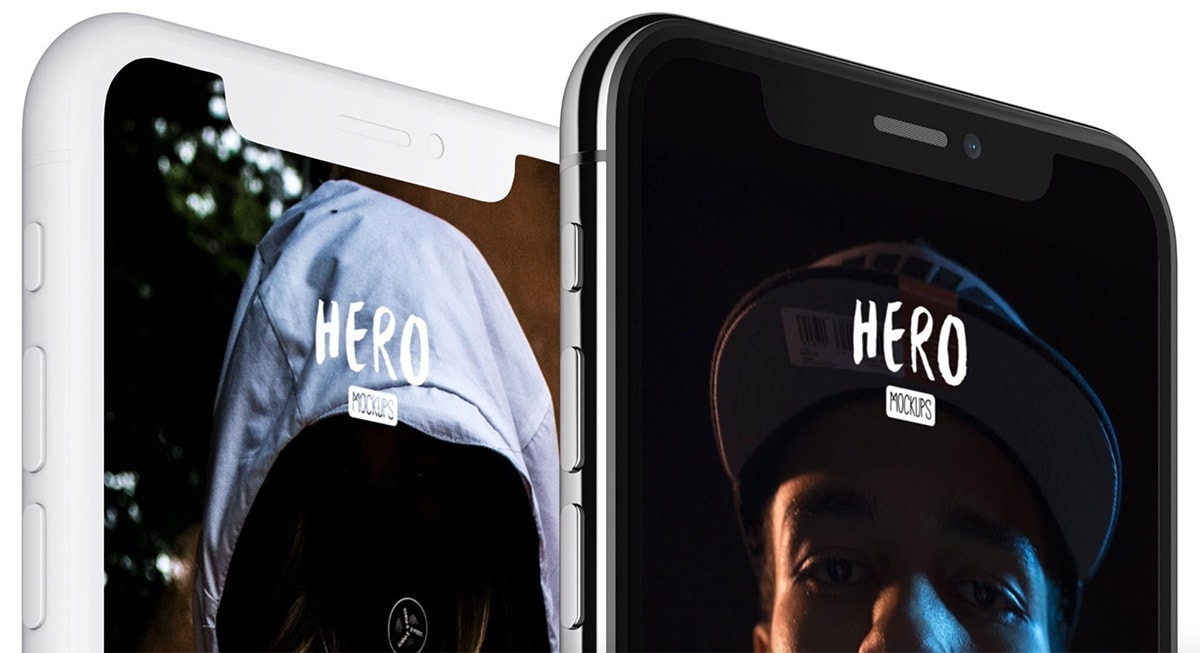 Charlotte iOS UI Kit for iPhone X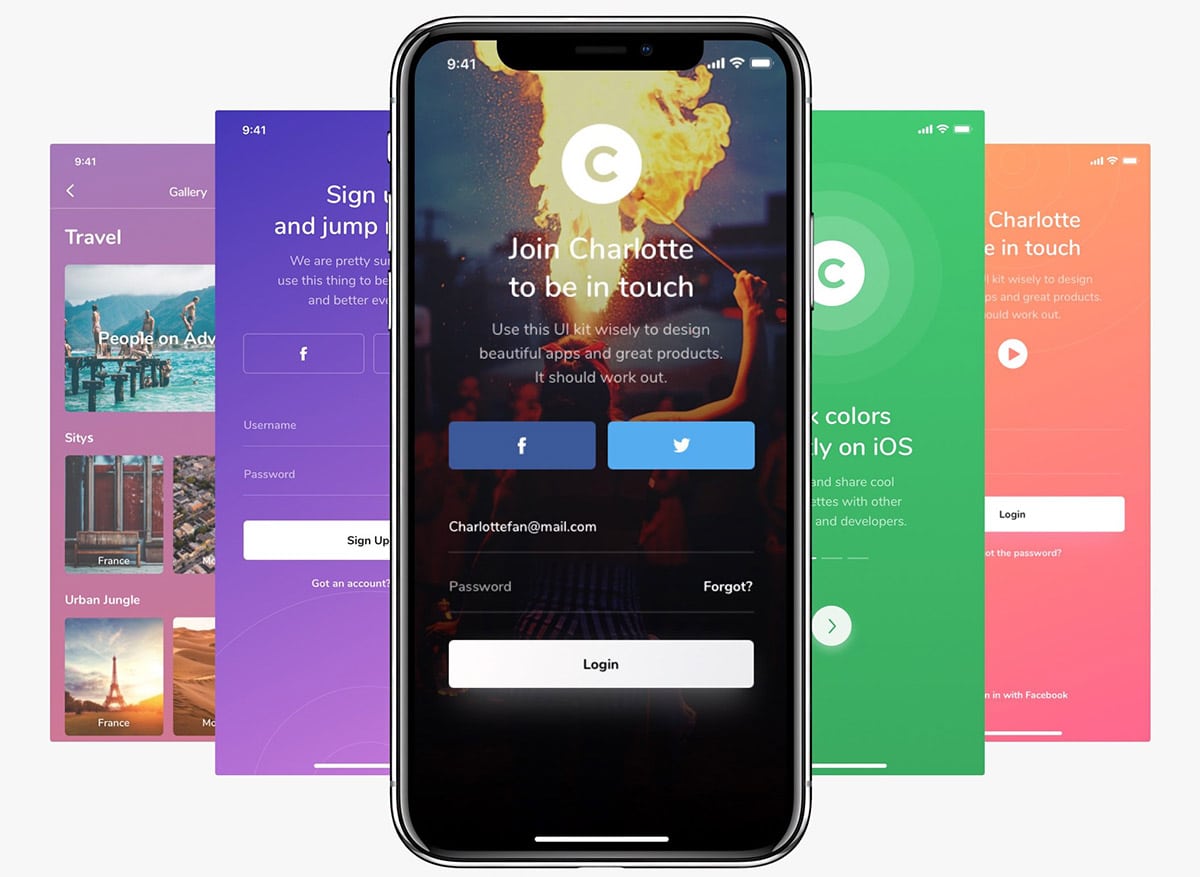 Online HTML Email Template Builder
With Postcards you can create and edit email templates online without any coding skills! Includes more than 100 components to help you create custom emails templates faster than ever before. Try now for free!
Learn More
Other Products
Free iPhone X Mockups
Glossy, Vibrant and White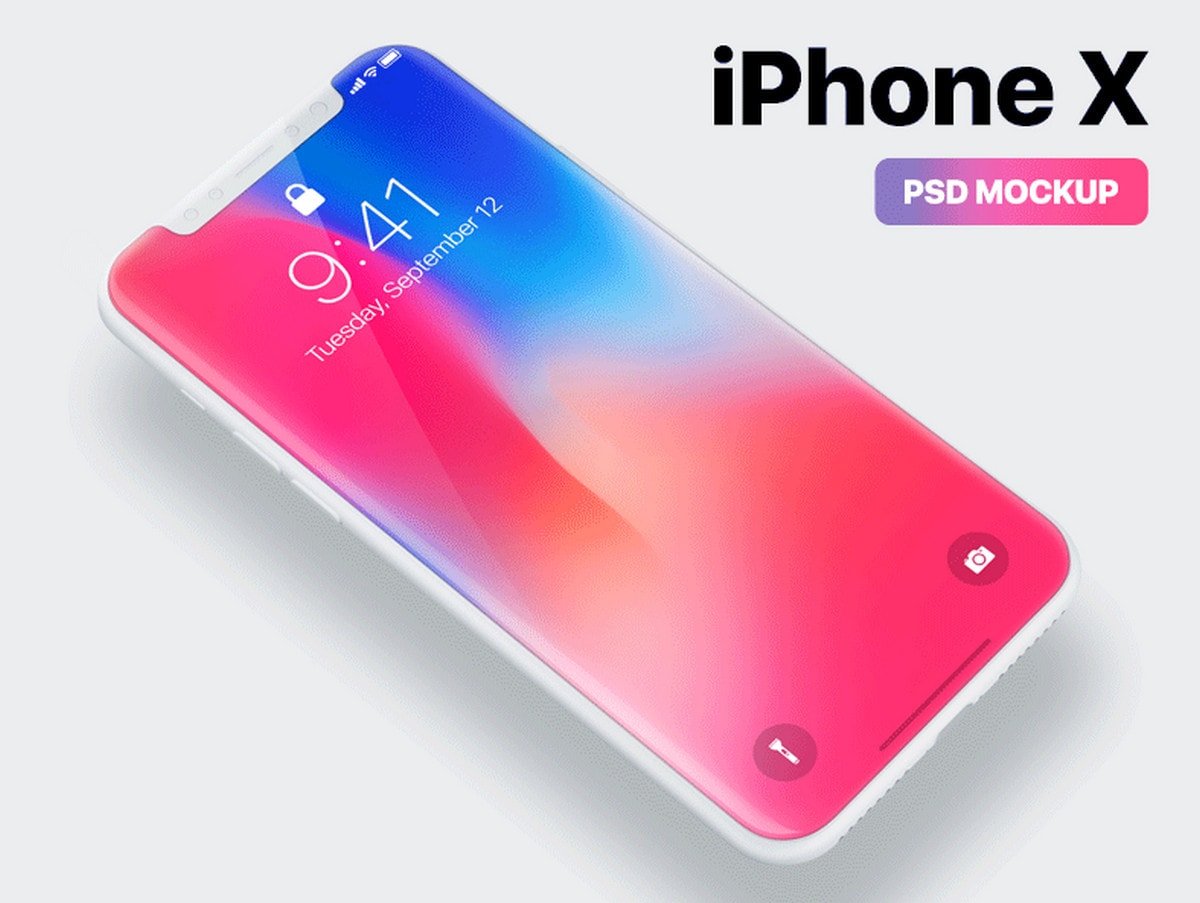 Although the Apple has excluded the white version from the set of color variations, Virgil Pana gives it a shot. Grab the PSD mockup of iPhone X with a beautiful white bevel that looks extremely electrifying and enticing. 
It is available in PSD format.
Clean and Vector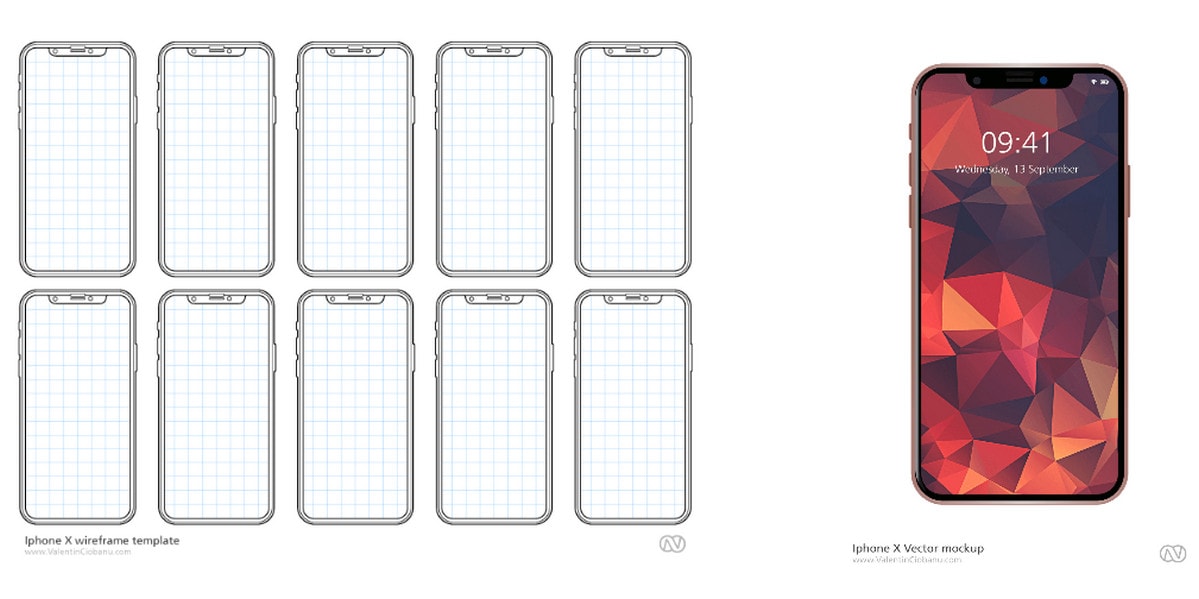 iPhone X UX Wireframes is a pack of clean and tidy printable A4 templates. This is a solution for those who prefer to begin UI projects with hand sketching flows and layouts. There is also a skeuomorphic iPhone mockup that comes as a pleasant bonus.
There is also a skeuomorphic iPhone X mockup that comes as a pleasant bonus.
It is available in PSD and PDF formats.
Dark, Elegant and Nifty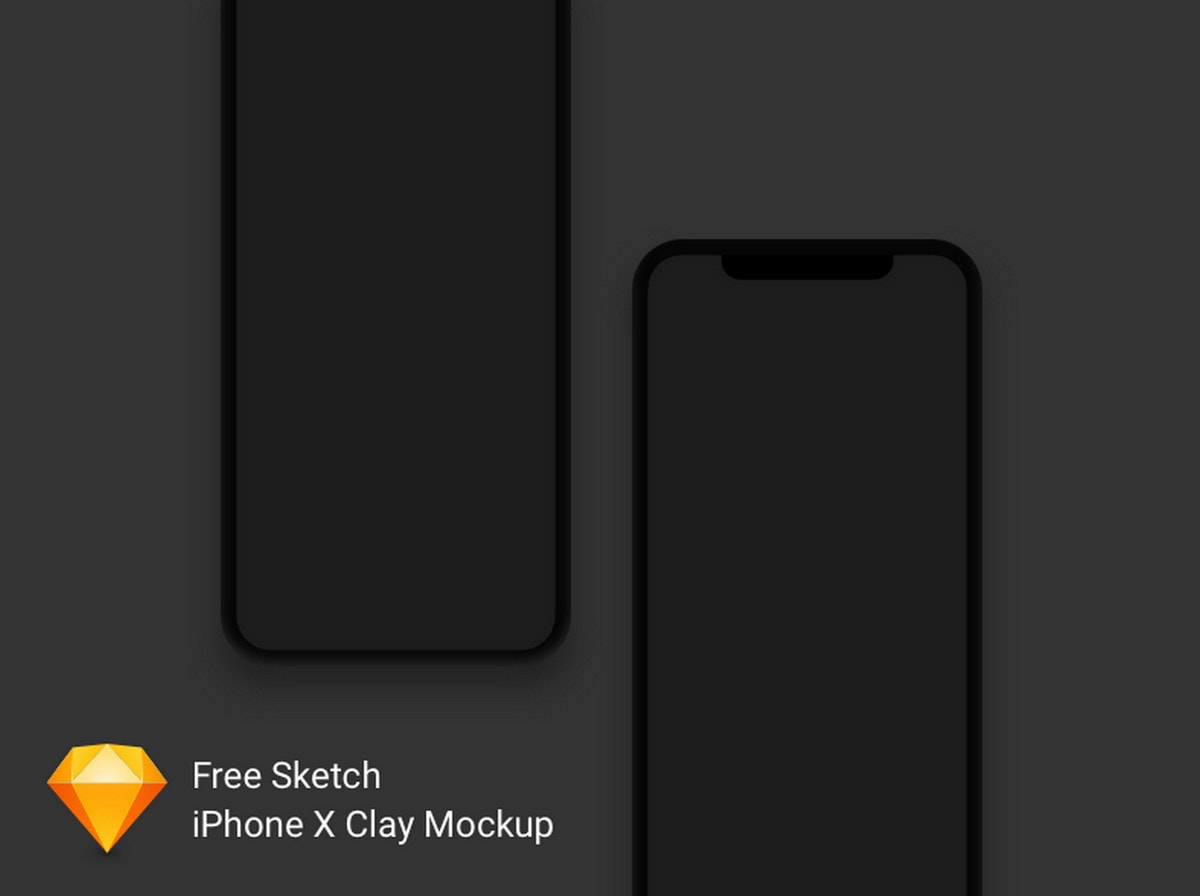 For Sketch aficionados, there is a perfect way to create application screens and presentations without leaving the beloved vector graphics editor. iPhone X Clay Mockup Freebie by Greg Dlubacz is available in Sketch format.
The device is presented in two colors: black and white.
It is available in Sketch App format.
Professional and Stylish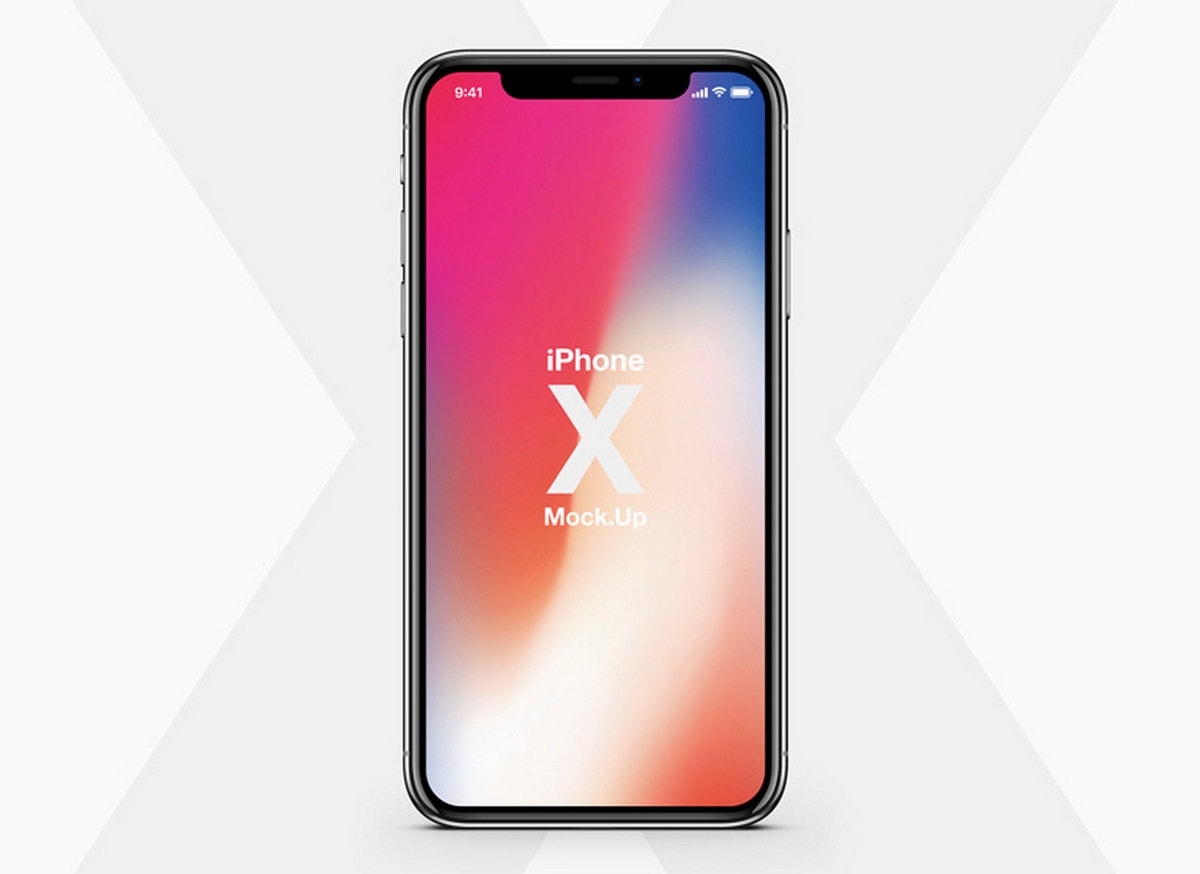 Knowing their stuff very well, the team at Pixeden is famous for freebies with outstanding quality. The release of iPhone X has not gone unnoticed; so, if you want to get hold of a mockup that is almost a replica of the real thing then you should certainly give Free iPhone X by Pixeden a try.
It is available in PSD format.
Fancy and Exceptional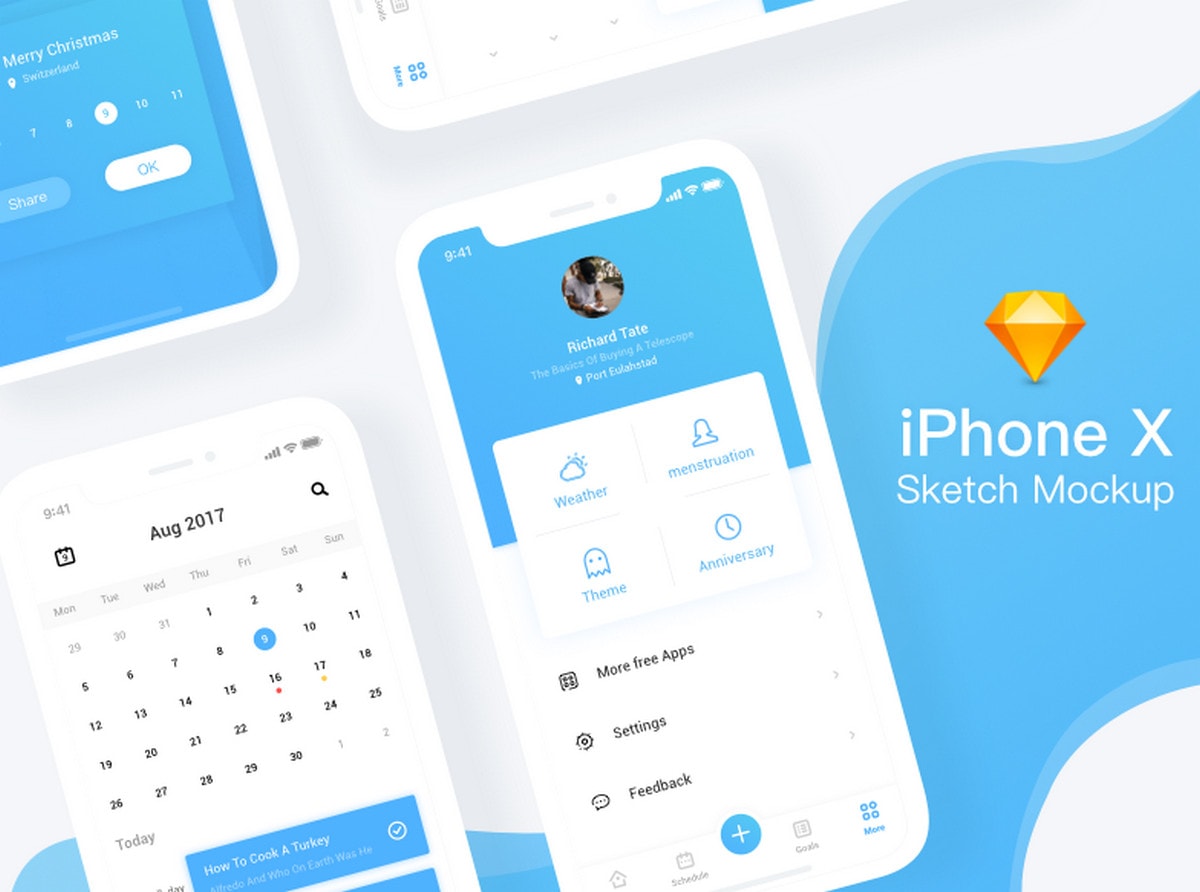 iPhone X by viggoz has a fancy and purely decorative design that is ideal for building UI screens with a vector vibe. Made with minimalism in mind, it looks incredibly simple but still exceptional.
It is available in Sketch App format.
Presentation Made Easy
Sick and tired of mockups with front views? Consider this free pack crafted by Kreativgebiet. The team offers the latest and the biggest iPhone in two colors (silver and space gray) displayed under different angles.
It is available in PSD format.
Realistic Feel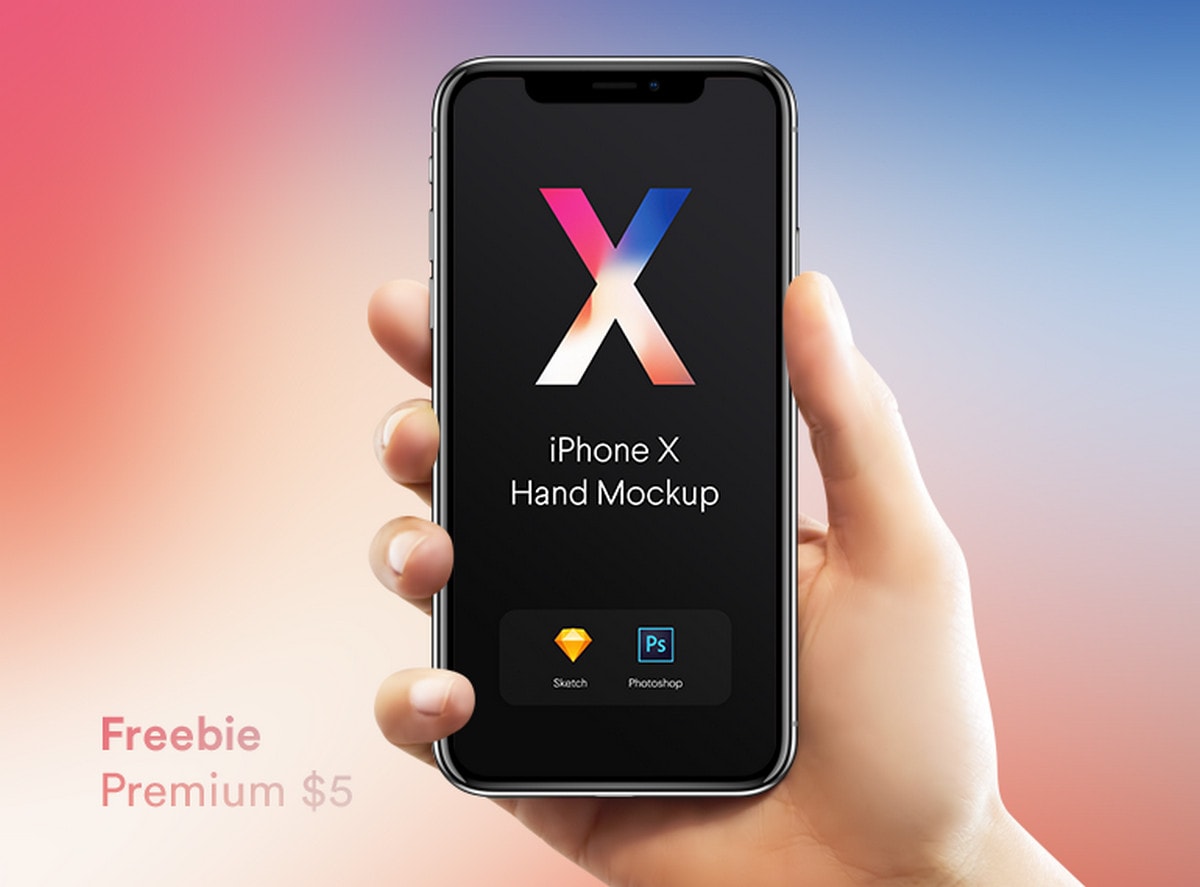 If you still find yourself missing a real-life touch in your presentations, then you can use New iPhone X Mockups by Pierre Borodin. The smartphone is inserted into the hand of a user, making the promoted app look practical and businesslike.
It is available in Sketch App and PSD formats.
Minimalistic and Vector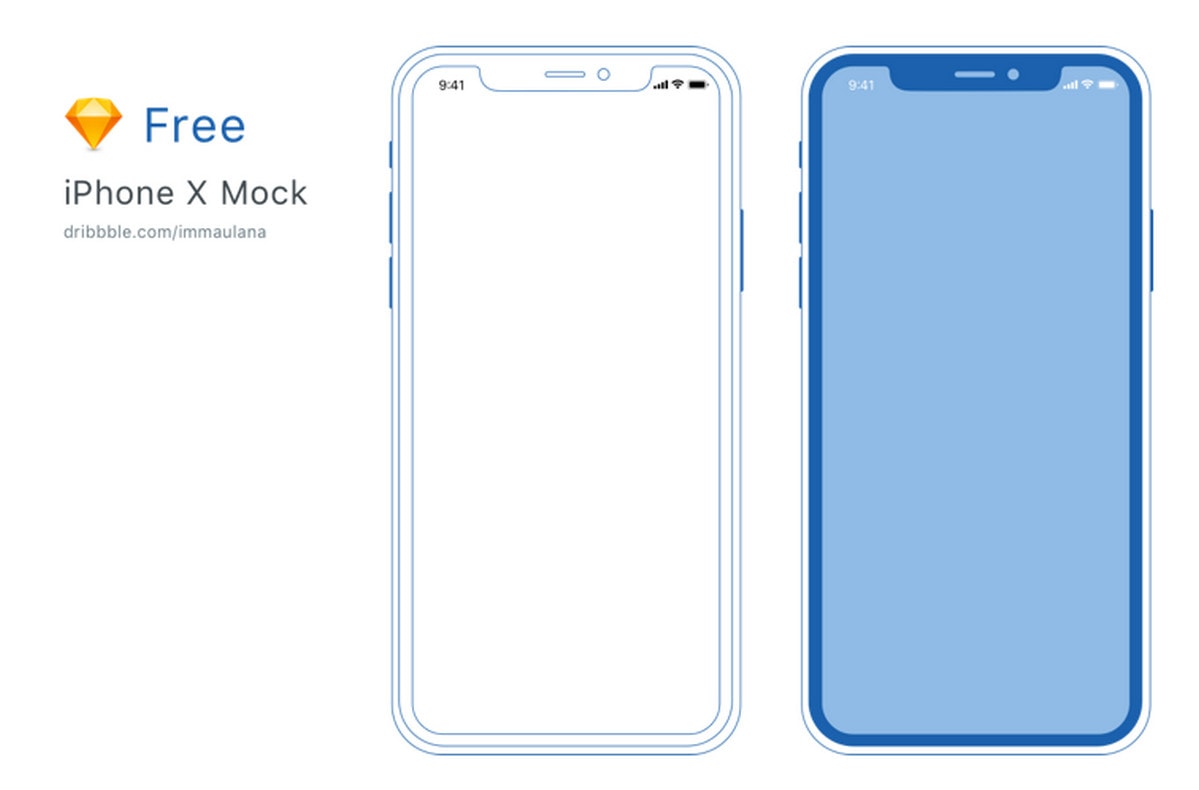 Imam Maulana showcases Apple's gadget in two purely decorative variants. The first has a subtle and neat outline design that can be used for demonstrating flow process and sketches; whereas the second render is infused with colors and remains the product of vector graphics.
It is available in Sketch App format.
Download Sketch.
Deep Inside iPhone X
If you are up to not only using mockups for presentation purposes but also getting the grasp of the new iOS, then the bundle by Jason was created specifically for you. It includes the device and all major details inherent to iOS 11. The GUI lets you enjoy the whole experience of the iPhone X and even put it into practice.
It is available in Sketch App, Photoshop and Adobe XD formats.
Download here.
Isometric Vibe
Anthony Boyd has dedicated a whole series to the September Apple marvels. The smartphone is showcased in an isometric view to make your virtual app exhibitions feel interesting and engaging.
Here you will find scenes for iPhone X, iPhone 8, Apple Watch 3 and MacBook Pro.
It is available in PSD format.
Download here.
The Most-Talked About Pair of September 2017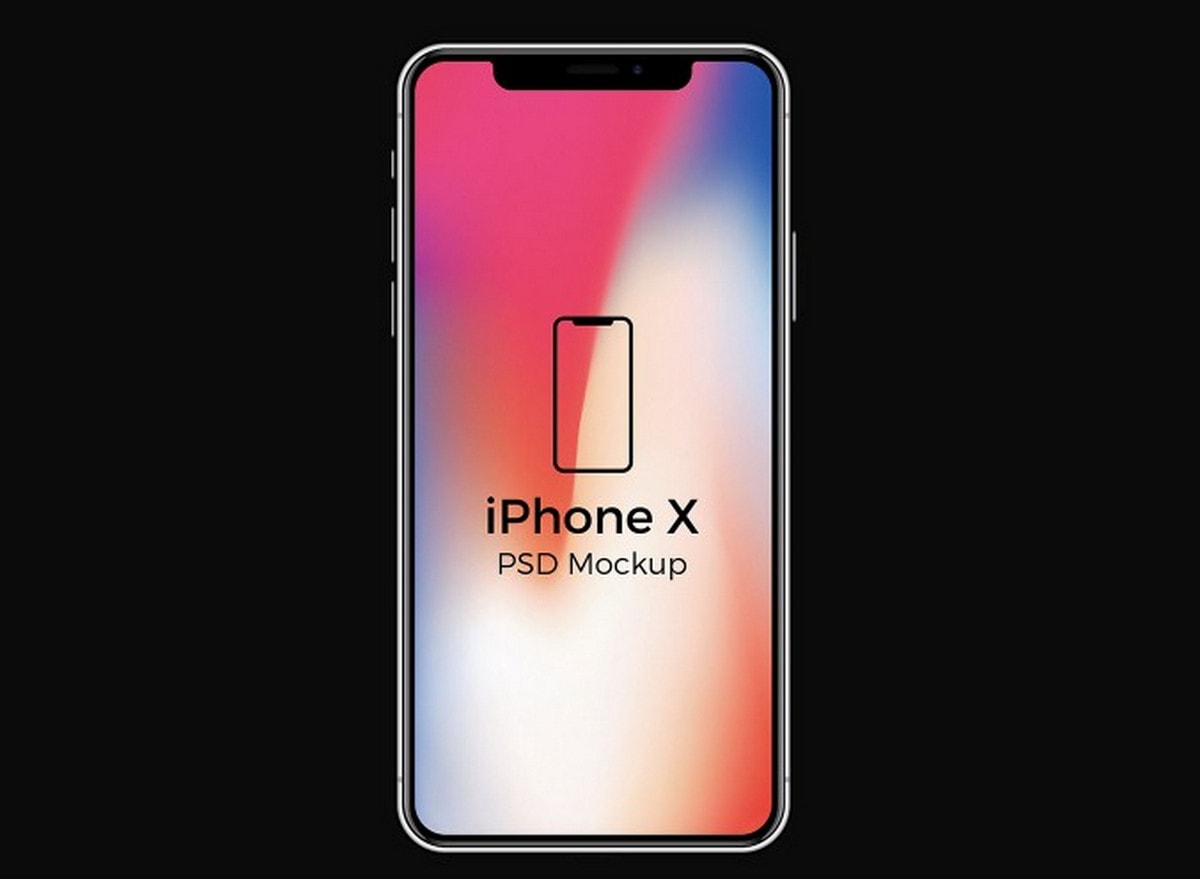 The medialoot guys share with us the most-awaited pair of devices of this autumn: iPhone X and iPhone 8. The small pack, which includes just two mockups, features realistic 3D and refined graphic designs.
It is available in PSD format.
Be Ready for PowerPoint & Keynote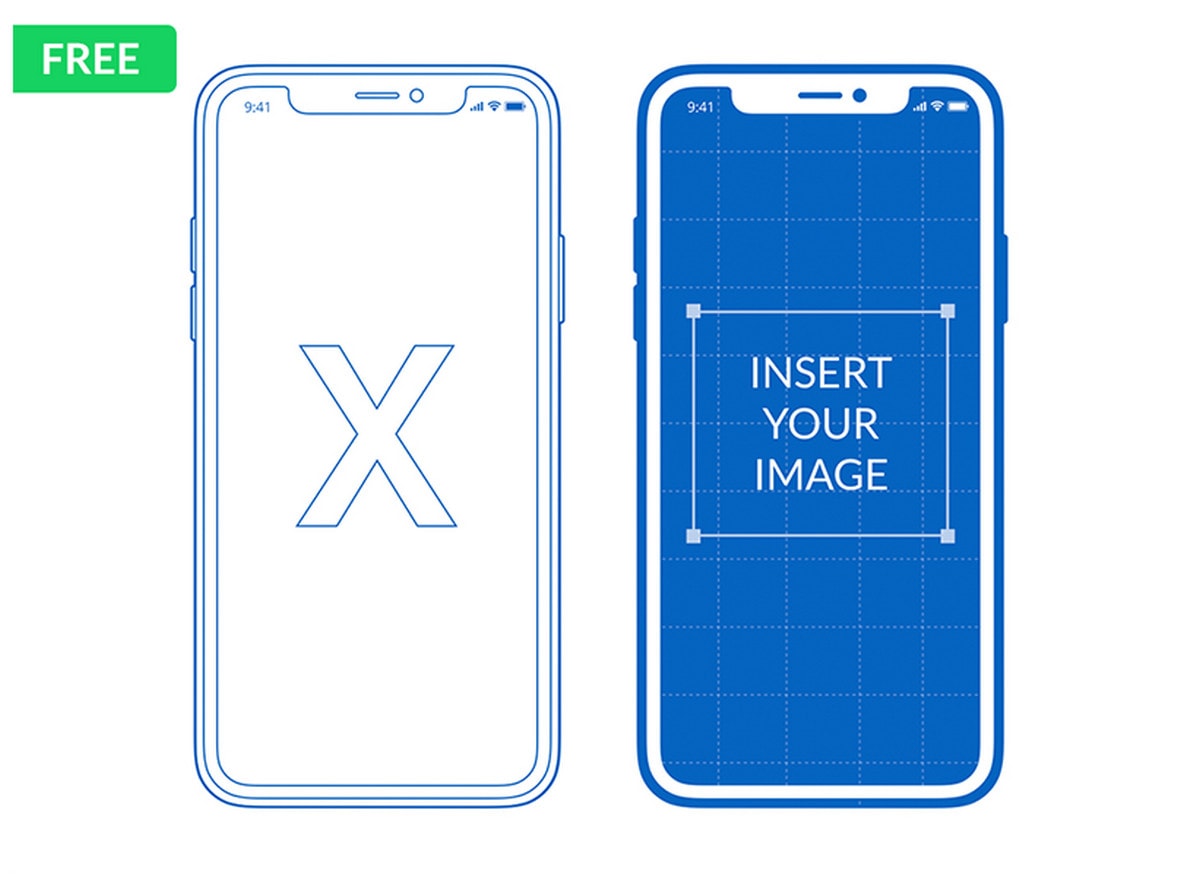 While our collection is primarily focused on the mockups that can be used and customized in image editing software like Photoshop or Sketch, the bundle by hislide.io takes care of those of you that require stuff for traditional presentation programs.
It is available in PowerPoint and Keynote formats.
Download for PowerPoint or Keynote.
Mockup + Perspective View
The team in Graphicpear did not miss an opportunity to please users with a pack of high-quality iPhone X renders. They released not only a standard version of a gadget, but also provided a mockup in an eye-catching perspective view.
It is available in PSD format.
Enormous Resolution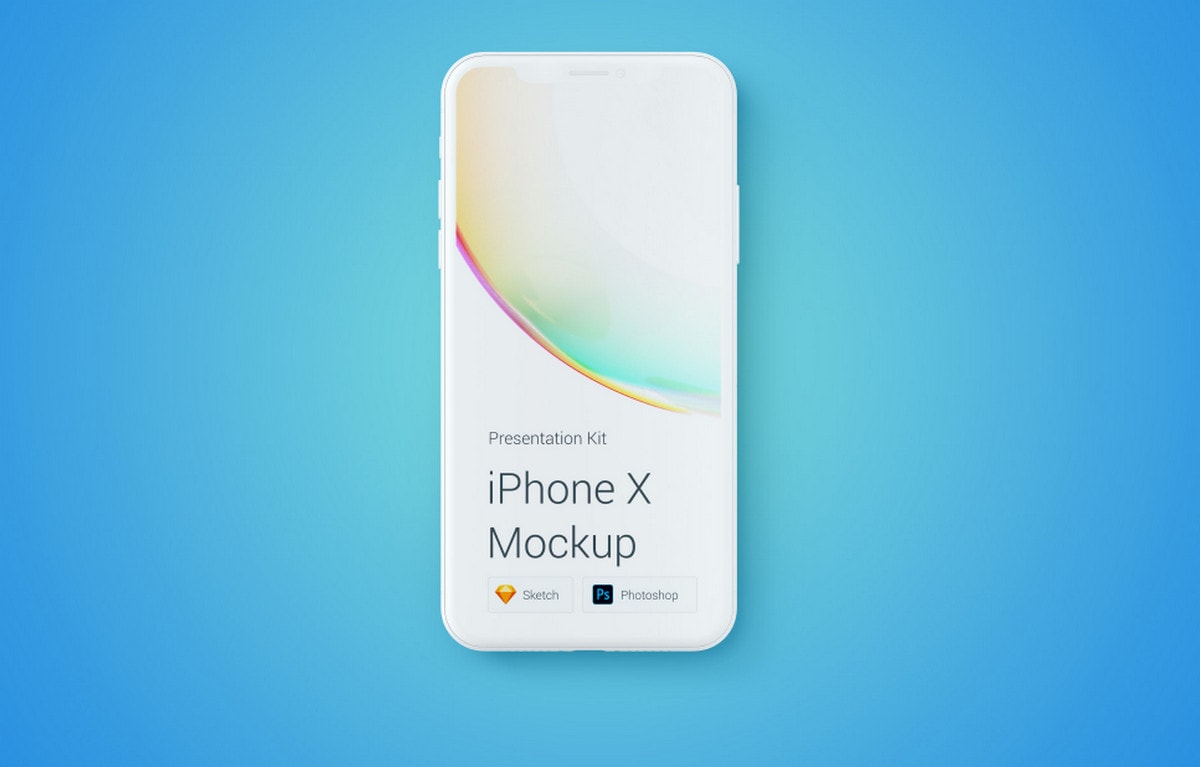 How about a mockup with a colossal 8496 x 5880 resolution? It certainly meets the needs of sophisticated users. The iPhone X built by the team in Lstore has a nifty design and vigilant organization that can be quickly customized.
It is available in Sketch App and PSD formats.
Bonus for Fans of Illustrator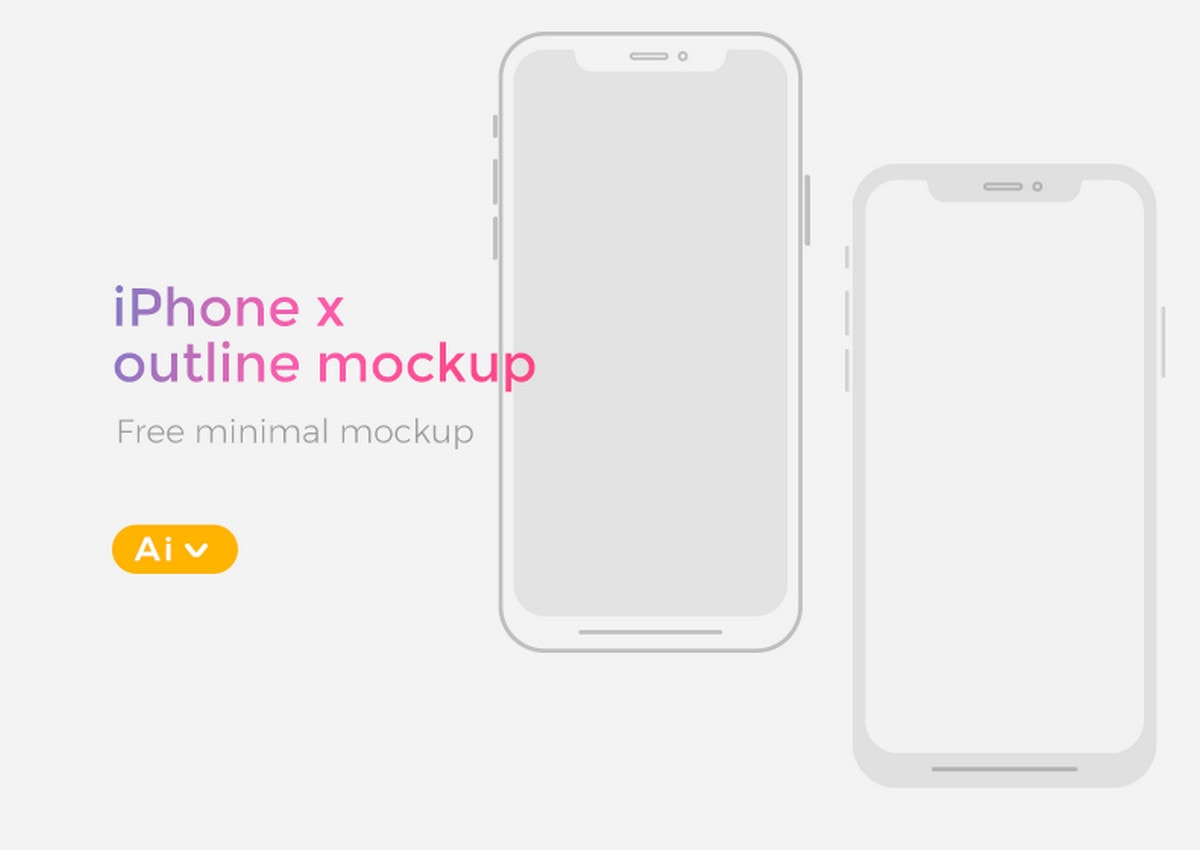 We could not help but take into account all the fans of Adobe Illustrator. FREE iPhone X Wireframe Mockup by Mostafa Hisham was crafted specifically for this program. The template is not inferior in quality to its rivals whatsoever. It features elegant outline shapes with a minimal décor looking pretty much tasteful and stylish.
It is available in an AI format.
Conclusion
Thanks to loyal Apple admirers, application makers have already taken advantage of the opportunity to stay up-to-date. Mockups can be found in different colors and formats. What's more, designers have taken care of not only providing iPhone X, XS, XR mockups and templates but also with iPhone 8 and iWatch Series 3 designs to make presentations feel absolutely complete.
What do you think about the new Apple models? Do you find it inspiring? Have you already put it into action?
Like what you're reading? Subscribe to our top stories.