Collection of Free iPhone 6 and 6 Plus Mockups
"The first bite is with the eye." Although this originally applied to cookery, it is hard not to agree that the same goes for any presentation, and UI designs are no exception. If you want your product not only come to the market but also sell well then you should put it forward through an eye-catching and lavish presentation. And for mobile applications, especially iOS based ones; there is nothing better than a couple of highly realistic shiny iPhone mockups.
Staying up-to-date is vital, so when the product range is replenished with the new goods (like it was in early September when the Apple announced iPhone 6 and 6 Plus), it became time to stock up with the fresh stuff that will make your graphics, screens and interface designs look appropriate, modern, sophisticated and visually-appealing.
In our list you will find some brand-new pixel-perfect iPhone 6 and 6 Plus mockups presented in various color options, file formats and views.
iPhone 6 by Pavel Borisevich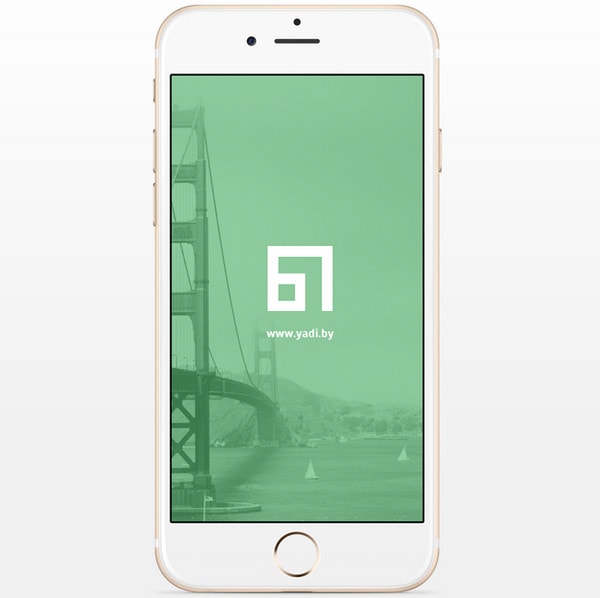 The artist gives away two iPhone 6 psd mockups created in light and dark coloring. While the first template features a standard front view of the device, the second has an angled view that is more preferable for presentations.
iPhone 6 Plus Mock Up by Serhat Ozirik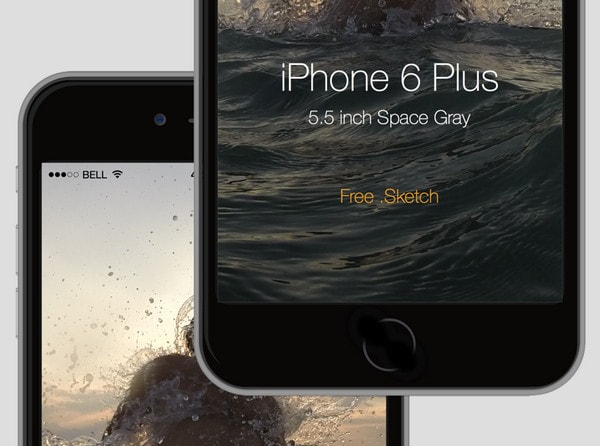 Online Email Template Builder
With Postcards you can create and edit email templates online without any coding skills! Includes more than 100 components to help you create custom emails templates faster than ever before.
Try Free
Other Products
For those who prefer the Sketch app over Adobe software, we have included a well-crafted mockup created specifically for this program. This 5.5 inch template includes an iPhone 6 Plus in dark coloring with some realistic shiny effects.
iPhone 6 Mockups by Zee Que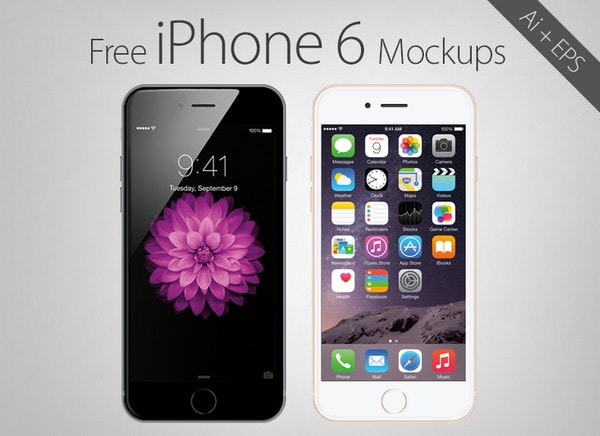 The designer shares a package that consists of three vector Apple iPhone 6 templates presented in ai and eps formats. Though they are available only for personal use, this is quite sufficient for vividly demonstrating wallpapers, future mobile app concepts and other iOS-targeted graphics.
iPhone 6 Mockup by GraphBerry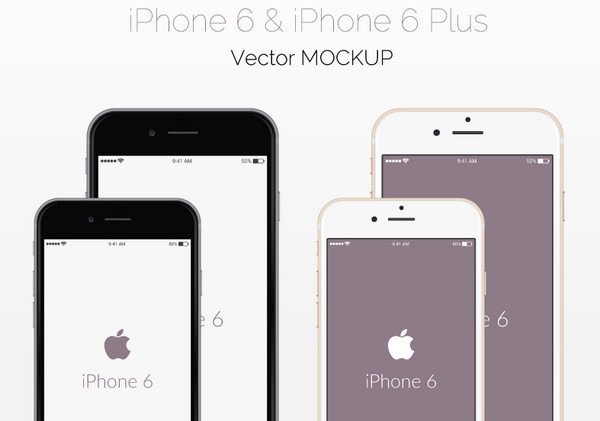 Here you can grab highly realistic mockups of iPhone 6 and iPhone 6 Plus free in ai and psd files. Templates are fully layered and properly grouped so that you will feel comfortable to make your own adjustments. They are also based on smart objects, so you can easily change size of devices without loss of quality and sharpness.
iPhone 6, 4.7-inch Template by Ramotion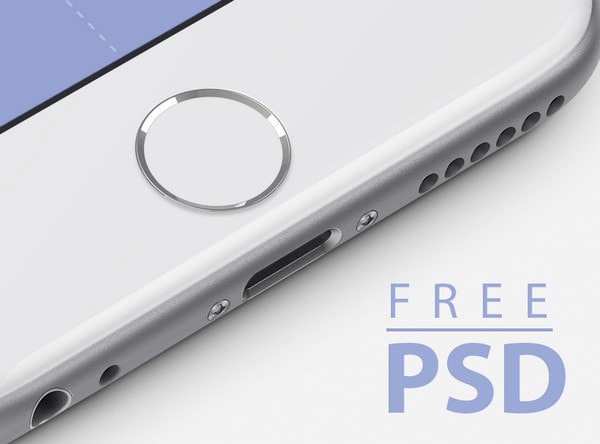 The designer has done really great work. This magnificent highly-detailed template features an ultra-realistic three-dimensional rendering of iPhone 6 (smaller version) that is available in black, white and gold. You will get a relatively huge 3600×2700 px file that has been constructed mainly from smart objects.
iPhone 6 & 6 Plus by Michael Stache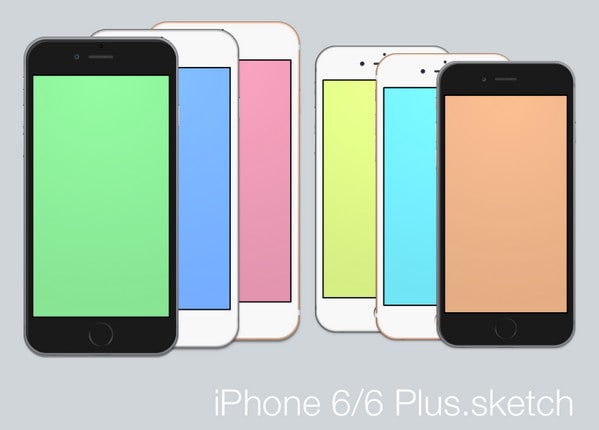 Want to have a bit of fun with iPhone 6 and 6 Plus, then grab this package that includes six vector style mockups, as usual presented in black and white color. They are well-suited for flat style website templates or vibrant graphic designs.
iPhone 6 and 6 Plus by Murat Mutlu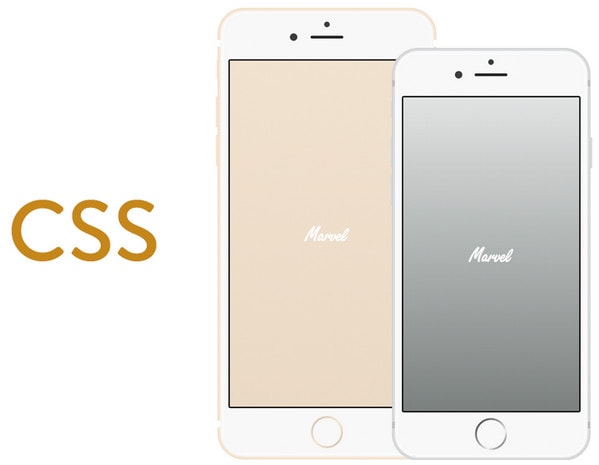 You can't miss this valuable package. It consists of 10 pure CSS mobile devices (including iPhone 6 and iPhone 6 Plus) that are mostly performed in flat style. The snippet includes also coded versions of minimal Android, Lumia and iPad tablets.
iPhone 6 & 6 Plus by Hudson-Peralta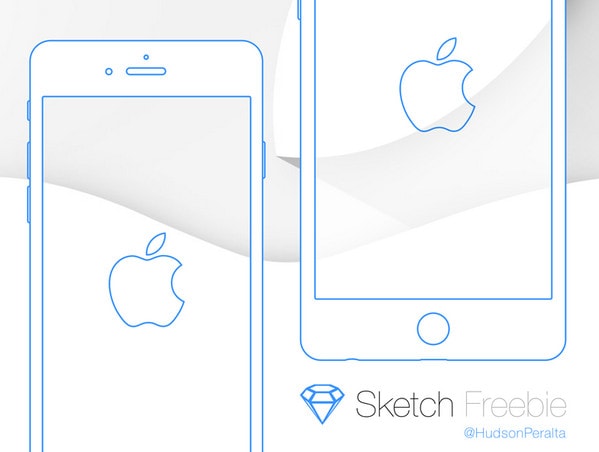 Sketch and wireframe are in the same boat, this is definitely worth your attention. Want to create clean designs for iPhone devices then this sort of prototyping tools will make your workflow a really pleasant and enjoyable pastime.
iPhone 6 by JustD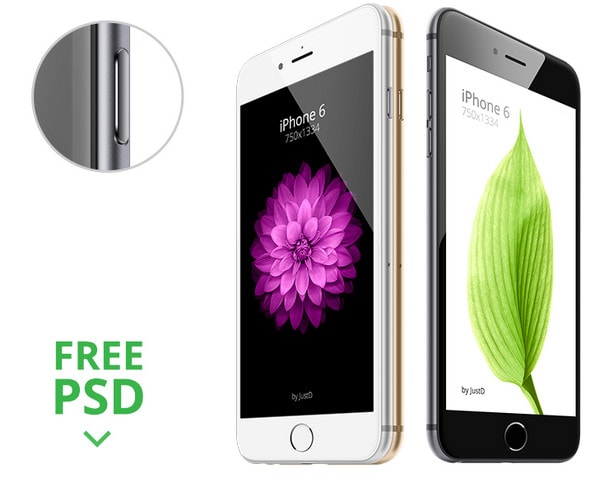 This is a great toolkit for those who feel a need of displaying its mobile application UI in the best possible light. The author shares a pixel-perfect mockup presented in a 3/4 view, that make your demo a realistic masterpiece. It is a fully scalable template that has three color options.
iPhone 6 & 6 Plus by Hudson-Peralta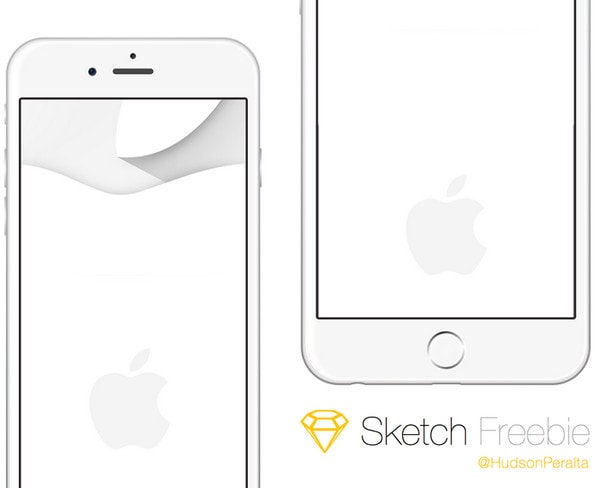 This cutting-edge template features an iPhone 6 and 6 Plus in silver. It will definitely become a centerpiece of your upcoming project.
iPhone 6 by Pietro Schirano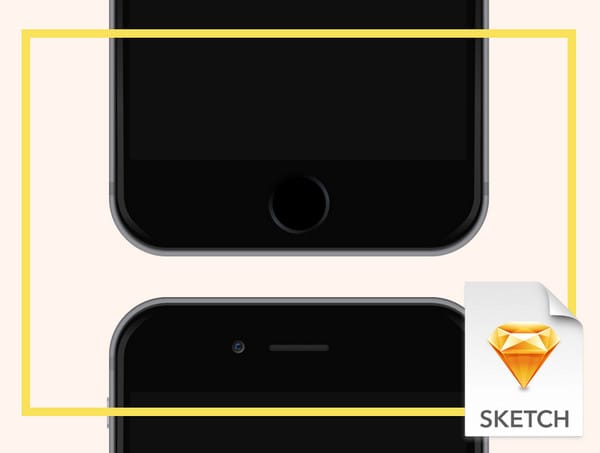 This is another sketch file in our list that includes a realistic illustration of black iPhone 6. The template has an actual size that is 750x1334px, and is prepared for providing you with a solid and eye-catching frame.
iPhone 6 – Scalable Mockups by JustD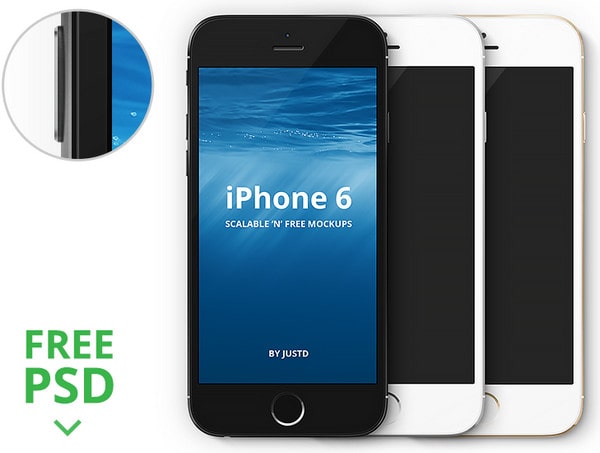 The designer created a high-end pack of fully scalable iPhone 6 (4.7-inch) psd templates presented in a front view and made in three color options: black, gold and white. It is an ideal solution for presenting graphics and functional screens of upcoming concepts.
iPhone 6 by Medialoot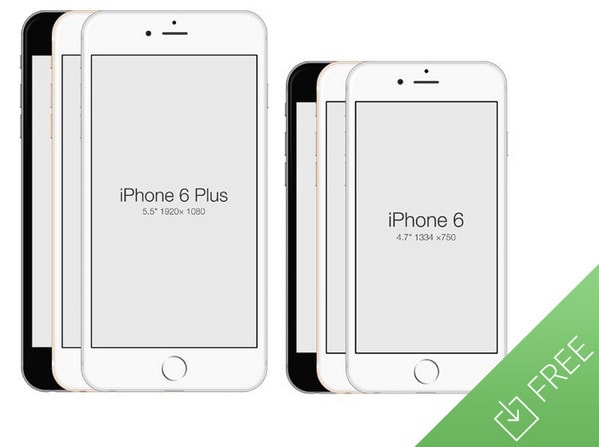 The professional team is famous for its huge collection of helpful templates. So it is not surprising that with a release of new version of iPhone, they have decided to put their 2 cents in. The package includes six vector mockups including iPhone 6 and 6 Plus in silver, gray and gold.
iPhone 6 by Georgian-Sorin Maxim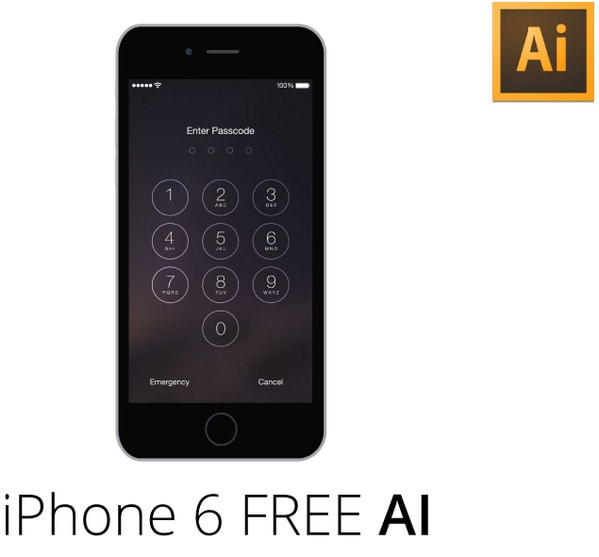 Want to expose user interface design and draw some publicity to it? Showcase your template with this refined flat style dark iPhone 6 template. You can use either ai or Sketch file.
iPhone 6 by Vladislav Litvin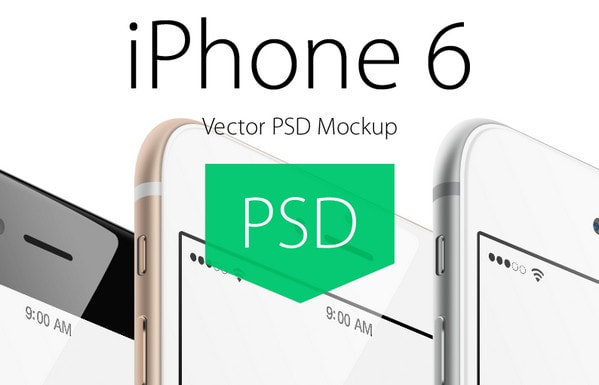 Being properly organized for unlimited rotation and scale as well as being constructed only from shapes and smart objects this advanced vector iPhone 6 psd mockup will become a perfect tool for showcasing your upcoming UI design. The author provides three color options.
iPhone 6 Mock Up by Perțe Raul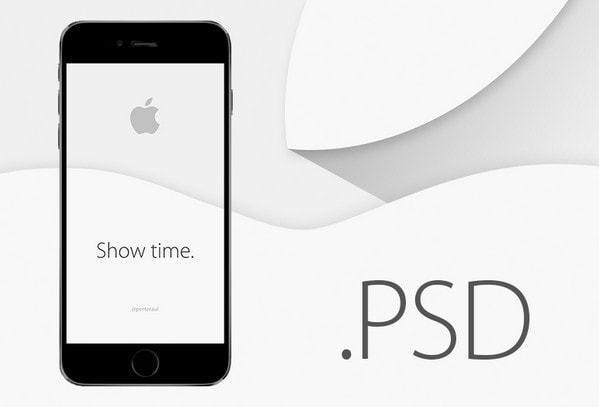 This black refined iPhone 6 mockup comes with elegant and subtle wallpaper that is an exact replica of the background that Apple introduced in its September event.
Though this is not a habitual iPhone 6 mockup, it is a cute flat style icon that is ideal for iOS8 powered interfaces. It will perfectly reflect new iPhone device yet in a much smaller format.
Conclusion
Showing your UI concept design in its natural surroundings, such as enclosing it in a highly-realistic professionally-created iPhone device, is a great way to make custom designs look more presentable and desirable.
Like what you're reading? Subscribe to our top stories.