72 Best Black Friday Email Subject Lines and Rules [Updated]
The busiest season for emails is looming, and to market your product, writing effective Black Friday Email subject lines becomes a must.
While customers will be full of eager anticipation over the best deals ever, business owners will hastily put things in order, lay the groundwork, map out, and certainly get psyched up since it is going to be a crazy weekend with plenty going on in both the real and digital world.
With the right tools and a well-thought-out plan, your path to success may be less intimidating. We have already covered several helpful guides to lead you through sending efficient Black Friday and Cyber Monday email newsletters; now it is time to guide you through creating the best Black Friday email subject lines, sending them to your email list, and increasing the open rate.
General Rules of Good Subject Lines for Black Friday Emails
To get excellent open rates, there are several important rules to follow while creating a subject line for a BFCM email newsletter.
#1. Get straight to the point
Getting down to business is a technique that works everywhere, and a BFCM email campaign is no exception. With all those incredible deals flying around, people will not have much time to procrastinate and read all their emails. Get straight to the point. Give the crowd what they want right here, right now. For instance:
Black Friday is ON!
SALE is HERE
70% OFF Everything!
The best deal of the year!
#2. Make it Simple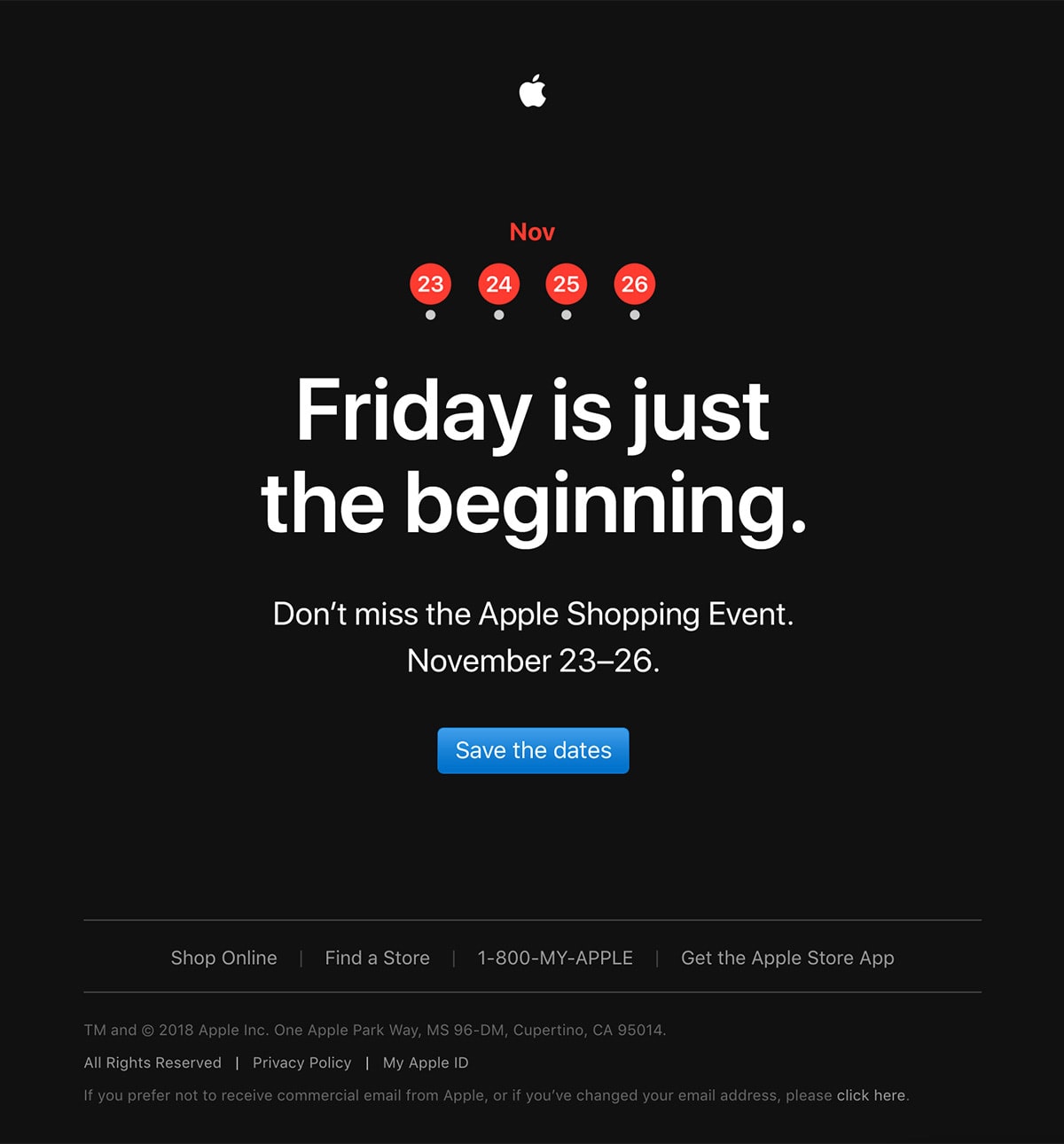 Subject: The Apple Shopping Event is almost here
No-Code Email Template Builder
With Postcards you can create and edit email templates online without any coding skills! Includes more than 100 components to help you create custom emails templates faster than ever before.
Try Free
Other Products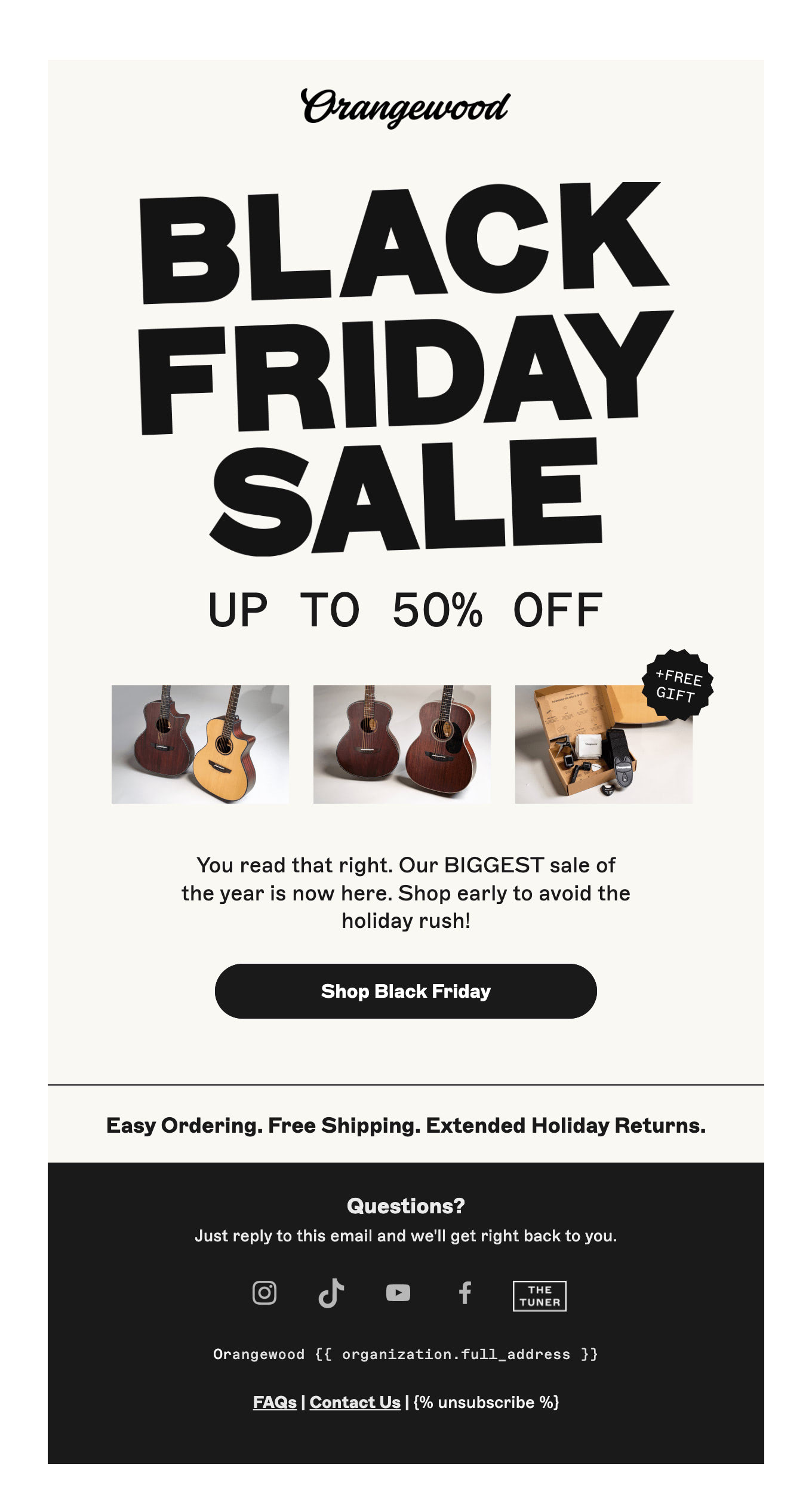 Subject: The Black Friday Sale Starts Now

Subject: Early Access to Black Friday is Here!
There's no need to wow subscribers with flowery language. Make it simple. If it is a sale, then say it is a sale. Show it. A best practice is to put critical information right at the beginning of the subject line in the most understandable words.
3-Day Black Friday!
Starts now: 40% Off site-wide!
35% Off. Free Shipping
#3. Make it Short
Although a regular subject line may comfortably accommodate 50-60 characters, this is not the case with BFCM email marketing campaigns. The shorter, the better. Remember, we are talking about deals, so lay them on the table. Aim for 10-12 characters to convey your message efficiently.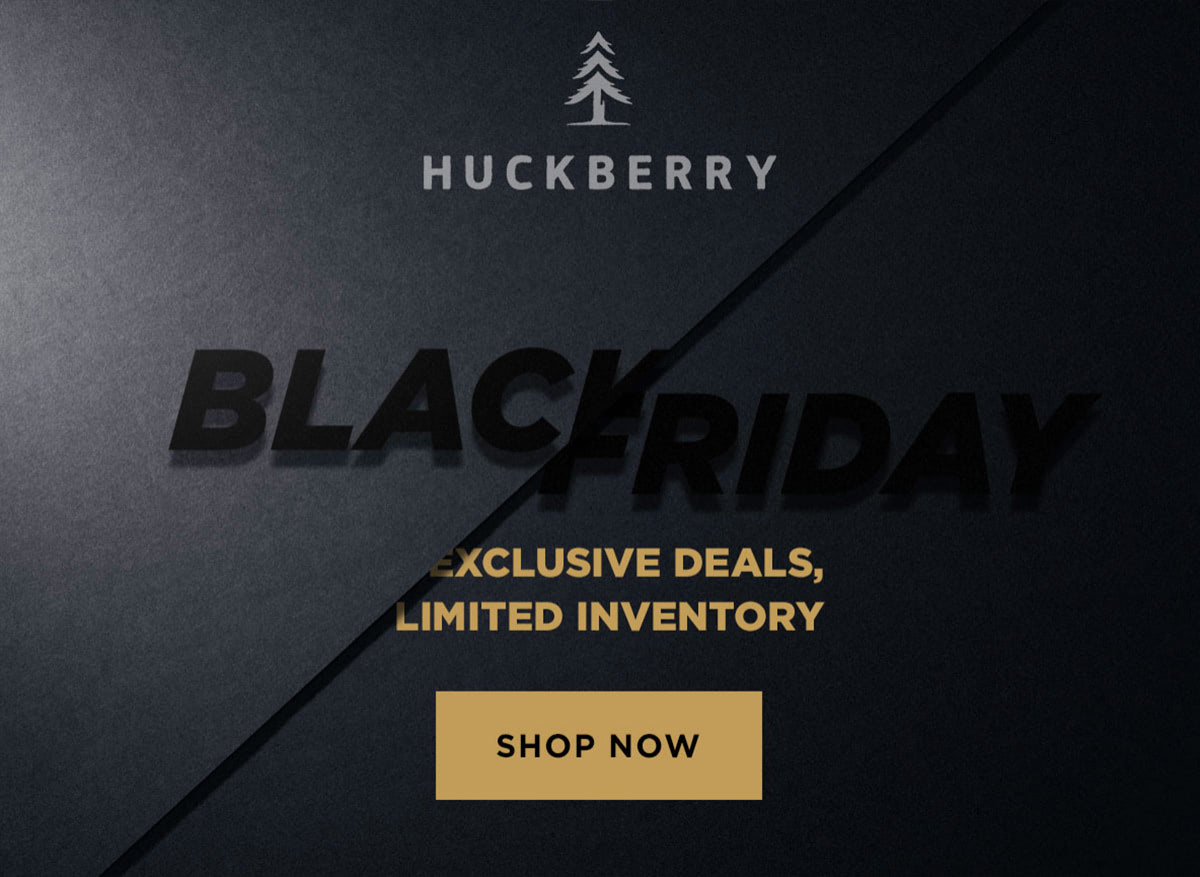 Subject: No Filler, No BS
Another argument in favor of this approach is that long subject lines may be cut off on smaller screens. You run the risk of losing subscribers who prefer to read on the phone, and this is a vast audience. Create short subject lines to convey a message regardless of the device.
Last Chance Email!
50% Off!
SALE Starts Now!
Huge Discount!
#4. Make it Pushy
When it comes to sales in the real world, there is no better way to motivate customers to buy something than to apply action words. Use the same trick in BFCM subject lines. Strong words always work. Try not to sound bossy: no one likes that. You need to be just a little pushy. Use such command words as"
They are strong without being domineering or dictatorial. Moreover, customers are used to seeing them all the time and even following those commands. Use them without feeling bad.
#5. Make it Numerical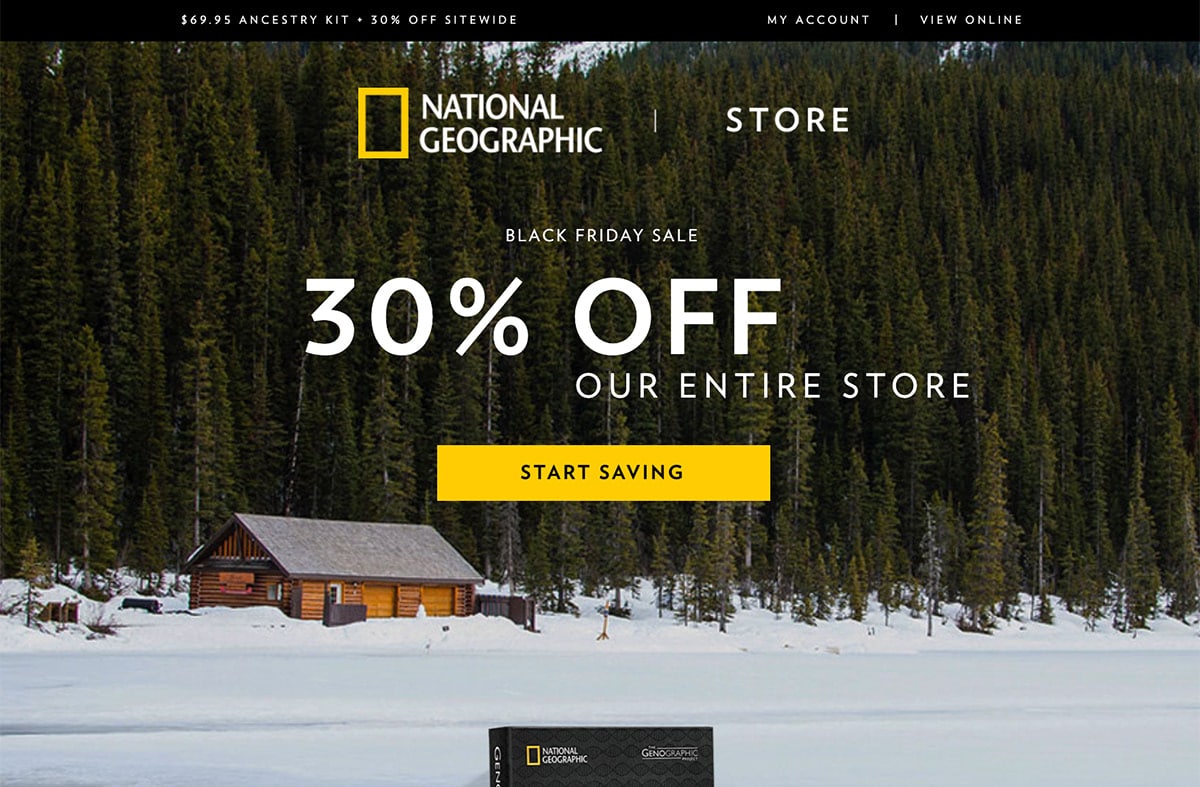 Subject: Black Friday Preview: $69.95 Ancestry Kit + 30% off Sitewide
Everyone loves big numbers. The bigger, the better. If you have impressive numbers to brag about, then do it. Be specific about sales; do not hint at discounts. Lure subscribers in by showing exactly what they get.
Get 50% Discount!
70% OFF!
24 Hour Sale!
#6. Make it Personal
Personalization is a powerful tool. Subscribers will be bombarded with a ton of deals right after Thanksgiving; using their name in the subject line may help you to stand out. The trick may create a feeling that you recognize and treat a person.
Not everyone will fall for this. Some may consider it an inappropriate familiarity. So test this before putting it into action.
#7. Make it Relevant to the Copy
Let's make it clear: your subject line describes the text inside. It initiates dialogue while the content conducts it and leads to the desired action. If the two are not coordinated, subscribers may be disappointed. Align the subject line with the copy to make a smooth transition between the two.
Since users scan rather than read, the best practice is to use an appropriate design to support the subject line. For instance, use the Free Black Friday HTML Email Newsletter Template. From the first glance, it becomes evident that the subject line that announces BFCM weekend and the copy are in sync. 
Every detail exudes a vibe of the biggest shopping day of the year. With a catchy subject line and this outstanding BFCM-related email newsletter design, you will create a consistent experience and motivate subscribers to click the "Buy Now" button.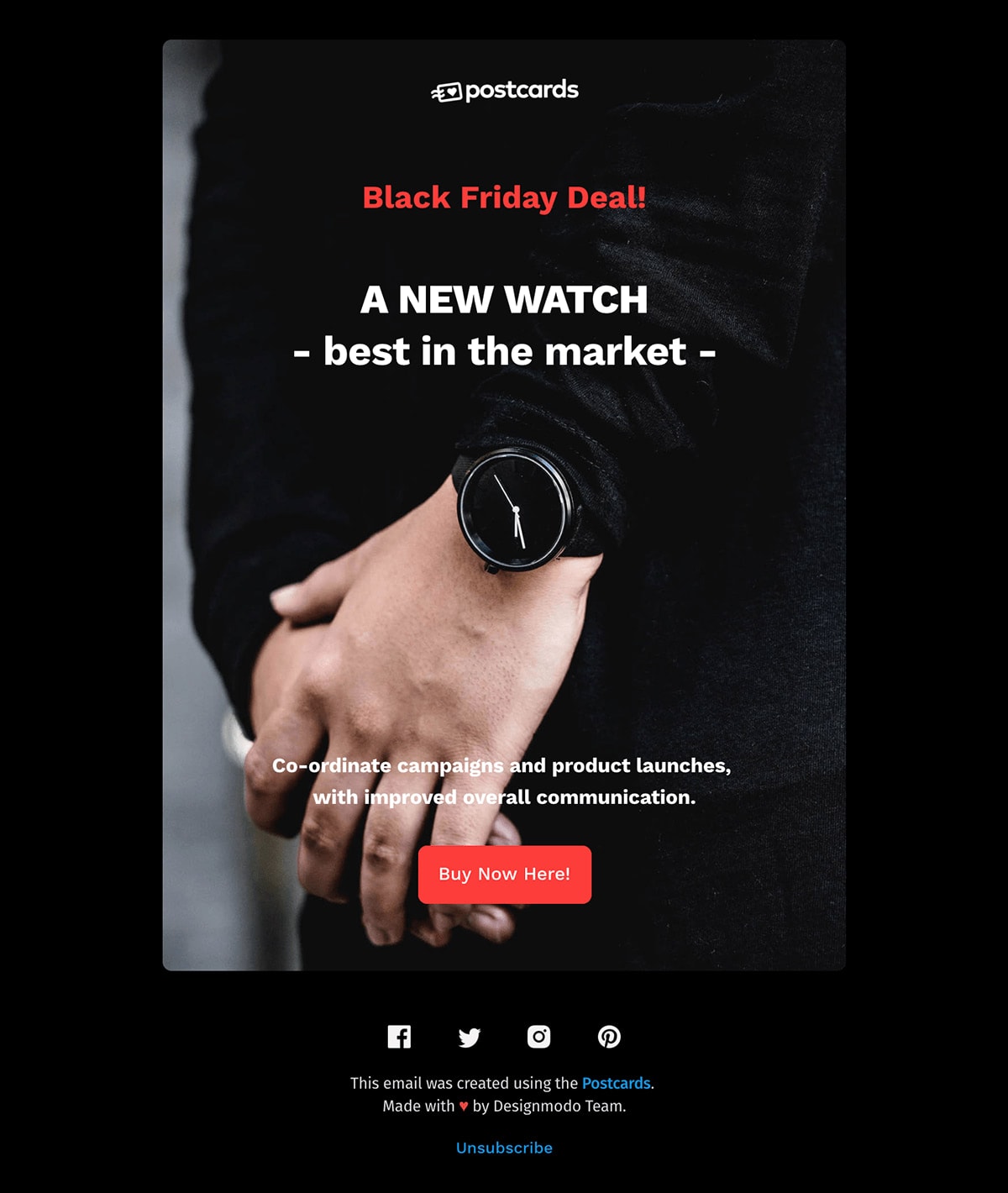 If this free template does not match your subject line, you can quickly create another using Postcards. Inside this free online HTML email template builder, you will find a vast collection of numerous handcrafted blocks. Mix and match to pull off an appropriate design, as well as customize each section without coding skills.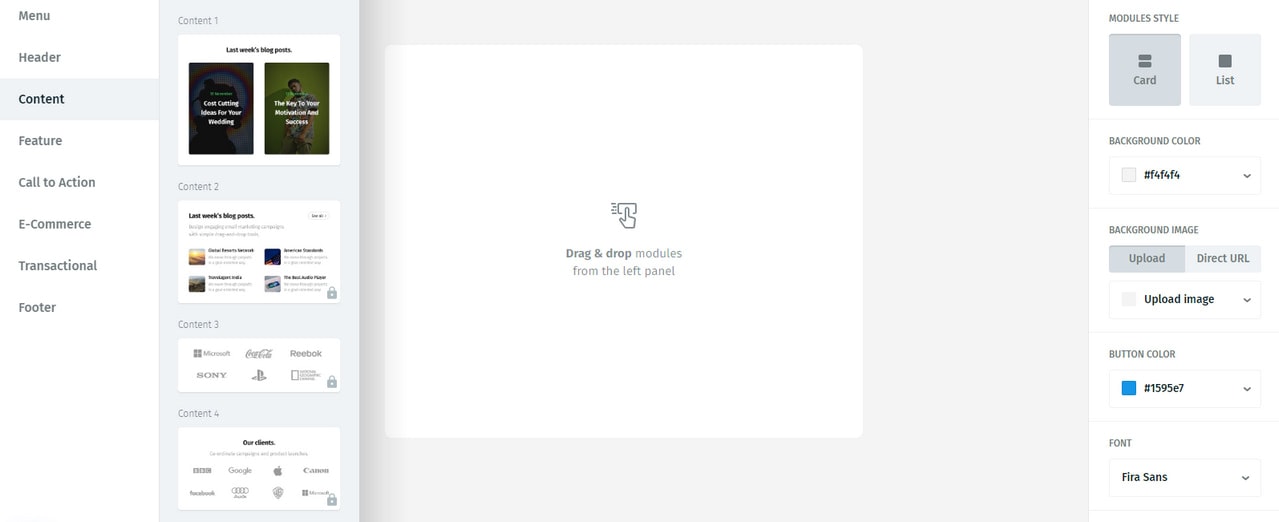 The resulting email newsletter will work across various email readers and devices flawlessly so that the message will be displayed to subscribers, no matter what.
72 Best Black Friday Sale Email Subject Lines
Here is the compilation of all the subject lines you can use in your email subject lines before and during Black Friday and Cyber Monday. 👇
Overall Best Email Subject Lines for Black Friday
Black Friday Blowout: Deals You Can't Resist!
Unlock Black Friday: Your VIP Access Awaits
The Ultimate Black Friday Event Starts NOW!
Crush Your Wishlist: Black Friday Specials
Unbeatable Black Friday: Deals of the Year
The Main Event: Black Friday Is HERE!
Black Friday Bonanza: Your Ultimate Guide
The Black Friday Sale You've Been Waiting For
Black Friday Sneak Peek Email Subject Lines
Shhh…Early Black Friday Deals Inside!
Sneak Peek: Black Friday Exclusive Preview
Get Ready: A Special Preview Just For You
Exclusive Look: Our Black Friday Lineup
Be the First: VIP Black Friday Preview
Sneak Peek Alert: Black Friday's Coming
Early Access: Your Black Friday Sneak Peek
Top Secret: Early Black Friday Deals Inside
Email Subject Lines Offering Free Shipping
Free Shipping? Yes, Please! This Black Friday Only!
Black Friday Special: Free Shipping All Day!
Shop Now: Free Shipping Ends Tonight!
Don't Miss Out: Free Shipping This Black Friday
Fast & Free: Black Friday Shipping on Us!
Black Friday Just Got Better: Free Shipping Included!
Ship, Ship, Hooray! Free Shipping for Black Friday
Today Only: Free Shipping Extravaganza!
Email Subject Lines Mentioning Black Friday Deals
Hot Black Friday Deals Inside!
Doorbusters: The Best Black Friday Deals Await
Epic Savings: Black Friday Edition
Unlock the Best of Black Friday Deals
Score Big: Your Black Friday Deal Guide
The Hottest Deals of Black Friday Are Here
Your Black Friday Savings Start Here!
Black Friday Alert: New Deals Added
Huge Discount Email Subject Lines
Insane Discounts: 70% Off This Black Friday!
Major Price Drops for Black Friday!
Black Friday Mega Sale: Up to 80% Off!
Super Savings Alert: Black Friday Edition
Unlock 75% with Our Biggest Black Friday Yet!
Massive Discounts Await: Black Friday Exclusive
Black Friday = Big Savings
The Discount Event of the Year: Black Friday!
Last Chance: Black Friday Sale Ends Soon!
Don't Miss Out: Limited Black Friday Offers!
Hurry, These Black Friday Deals Won't Last!
Going, Going, Almost Gone: Black Friday Deals
Tick Tock: Black Friday Time-Sensitive Offers
Last Call: Black Friday Final Hours
These Black Friday Deals Won't Wait
Time's Running Out: Black Friday Countdown
The Countdown Begins: Pre-Black Friday Savings!
Why Wait? Pre-Black Friday Deals Inside!
Get Ahead: Pre-Black Friday Exclusives
Beat the Rush: Pre-Black Friday Sale!
Pre-Black Friday: Deals Too Good To Wait
Why Wait? Unlock Black Friday Savings Early
Early Bird Catches the Deal: Pre-Black Friday
Limited Time: Pre-Black Friday Flash Sale
VIP Sale Email Subject Lines
VIP Early Access: Shop Black Friday Now!
Exclusive VIP Black Friday Deals Unlocked!
VIP Alert: Your Black Friday Pass Awaits!
VIPs Only: The Black Friday Sale Starts Early For You
First Dibs: VIP Black Friday Access
VIP Exclusive: Black Friday Starts Now For You
Early VIP Access: Shop Before the Crowd
Welcome VIP: Your Exclusive Black Friday Preview
Cyber Monday Email Subject Lines
Cyber Monday Madness: Last Chance for Big Savings!
The Savings Continue: Cyber Monday Deals Are Here!
Round 2: Cyber Monday Frenzy Starts NOW!
Cyber Monday Reloaded: More Deals, More Savings!
Cyber Monday Exclusive: One Day, Huge Savings!
Act Fast: Cyber Monday Flash Sale!
The Cyber Monday Sale You Can't Miss
Don't Stop Now: Cyber Monday Deals Inside
The Power of Strong Email Subject Line
BFCM weekend sees one of the loudest email newsletters of the year. They are bold; they are strong; they are expressive, and they are undoubtedly attention-grabbing. To truly scream, they need to make subscribers open the email newsletter. It is here where the power hidden inside an appealing and strong subject line becomes clear.
A subject line stands between you and subscribers. The entire success of the mission depends on it, so be ready to put your heart and soul into creating an excellent headline. Follow our guide, and you will learn how to create high-converting subject lines for Black Friday and Cyber Monday email campaigns to reach subscribers instead of going to the spam folder.
A dose of creativity does not hurt anybody. What's more, it is a chance to be noticed since ingenious solutions are almost always eye-catching.
Ask Questions
This trick is drawn from psychology. It is in our nature to answer questions posed to us. Therefore, it will get subscribers' attention at least for a second. Questions will help ignite interest and provoke action. Remember that the question should be relevant to the event. Make it short and straight to the point. One popular option is to start the subject line with the verb "want" or "ready" like this:
Ready for a Black Friday Sale?
Want to Get the Best Discount Ever?
Be Funny
This one is tricky, and not everyone will be able to use it since it should not contradict the established tone and theme. However, it can be a powerful tool.
Funny remarks and witty puns lighten the mood and make people smile, creating a positive and inviting mood. When people are relaxed, it is easier to deliver a message. Use playful, droll subject lines to get subscribers on your side.
It's now or never…
Pssst! Get the 30% OFF this Black Friday
Better Than Their Deals
OMG, The biggest sale ever!
Be Emotional
This is another tricky but beneficial solution. Emotions are what separate you from others. Dry, dull, and impassive subject lines fade in comparison. The best way to express your feelings and make the subject line exciting is to use emojis. Not only do they convey information in an unobtrusive way, but they are also compact, giving you extra space to maneuver. You can do many things with these tiny graphical cues, from accentuating attention on discounts to stressing urgency.
Note, before using emojis in your subject line, make sure your subscribers will see them since not all email readers support them.
Create a Sense of Urgency
We could not do without stressing urgency in our subject lines during the hot sale season. Everyone is going to do this. It will work for you as well. People expect time limits, so use this technique shamelessly.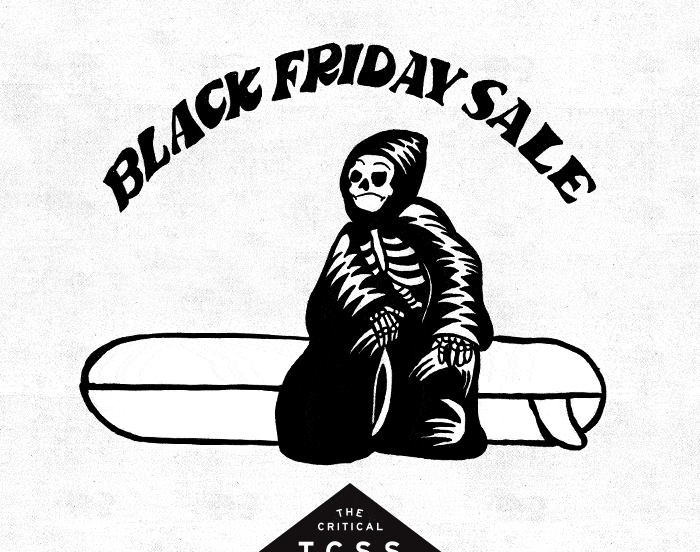 Subject: Last Hours – 30% Off Sitewide – Use Code '30OFF' at Checkout
A solid practice is to begin your subject line with a time limit. If you want to maximize the effect, you can also end with it. Typical examples of subject lines with stressed urgency include:
Last day! 40% Discount
ONE DAY
24 HOUR SALE
STARTS NOW
Discount starts Tonight
Discount ends Tonight
Play the Scarcity Card
Another beloved instrument of email marketers is establishing a sense of scarcity. Fear of missing out is a powerful thing that stimulates customers to make a decision faster. Play the scarcity card in your subject line using popular words and phrases such as:
Low stock
Only 1 day
Moving fast
Running out
Almost sold out
Use Preview Text for Higher Conversions
Immediately following the subject line, preview text (PREHEADER TEXT) plays a supportive role. Although you have no more than 50 characters, this will be enough to emphasize the subject line once again. Do not miss an opportunity to reinforce the first impression.
Terms to Use in Your Black Friday Email and Cyber Monday Subject Lines
From year to year, we see almost the same old words in the subject lines. Surprisingly, they do not lose their power and viability. Therefore, our all-time favorite subject line words and phrases for Black Friday and Cyber Monday are:
Black Friday
Cyber Monday
Sale
Free
Special Deals
Exclusive deals
Best Offer Ever
Free shipping
Now
Save
%
Special day
50% OFF Entire Store
Get a free gift
Save 40%
Shop
Best Offer
VIP Discount
Buy one get 50% off
BOGO
Get amazing deals now!
Take 30% OFF
Recent statistics prove that they are valid, so use them in your subject lines without a doubt.
A/B Test
It may seem that the magic word "Sale" will do all the heavy lifting and generate mega revenue. However, subscribers are unique, and their preferences are unique. The first thing to do after you come up with several clever pitches for a subject line is to conduct tests. A/B tests show you what works and what does not.
First, use other seasonal sales to figure out the best converting subject lines. Then do some on-the-spot tests before BFCM to polish the results.
Conclusion
Black Friday and Cyber Monday are coming. It is not a time to get comfortable, but you don't have to be nutty either. 
If you have a good plan, a well-thought-out strategy, and do your homework beforehand, you can enjoy this period as much as your buyers.
Use our guides to create a killer email design and campaign and save yourself from a nerve-racking weekend.
Like what you're reading? Subscribe to our top stories.