17 Must-Read Books for Product and UX Designers
There are plenty of design books out there, such as the classics Don't Make Me Think or Design of Everyday Things. And there are so many more books that are helpful and insightful for product designers and UX designers alike.
What kind of books can you find below? Good question! They are:
Business books
Psychology books
Marketing books
Economics books
And, of course, design books
This list is intended to help designers at all stages in their careers because these books are meant to focus on the broader things that can improve designers' thinking. Naturally, this list of 17 books is a must-read for driven designers looking to improve their craft.
Create a Deeper Meaning
These books can be categorized as trying to get designers to find a deeper meaning within their work and organization. They will help you ask better and bigger questions to create more significant, meaningful, and effective work. They are going to be especially helpful for self-employed designers or those with an entrepreneurial mindset.
Beyond Barriers by Nikki Barua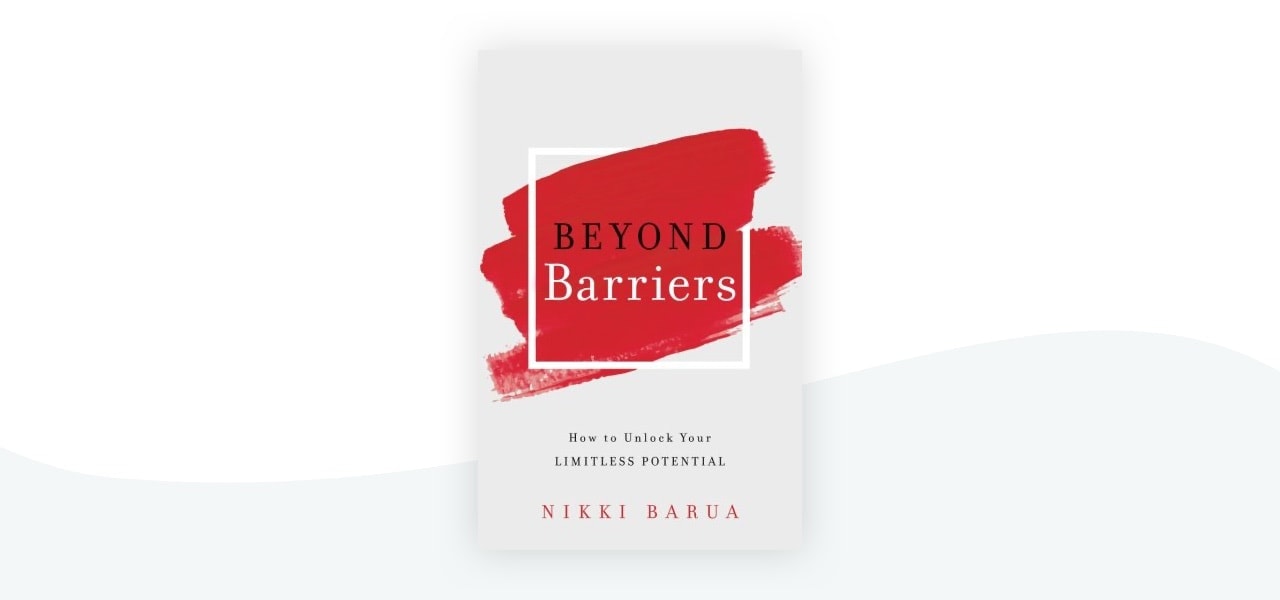 Although this is technically a self-help book, Barua asks fantastic, helpful, and throught-provoking questions for design, business, and marketing teams. Barua touches upon different lessons on leadership, risk-taking, and following through on one's values, which can be just as paramount in business as in our personal lives.
Story Driven by Bernadette Jiwa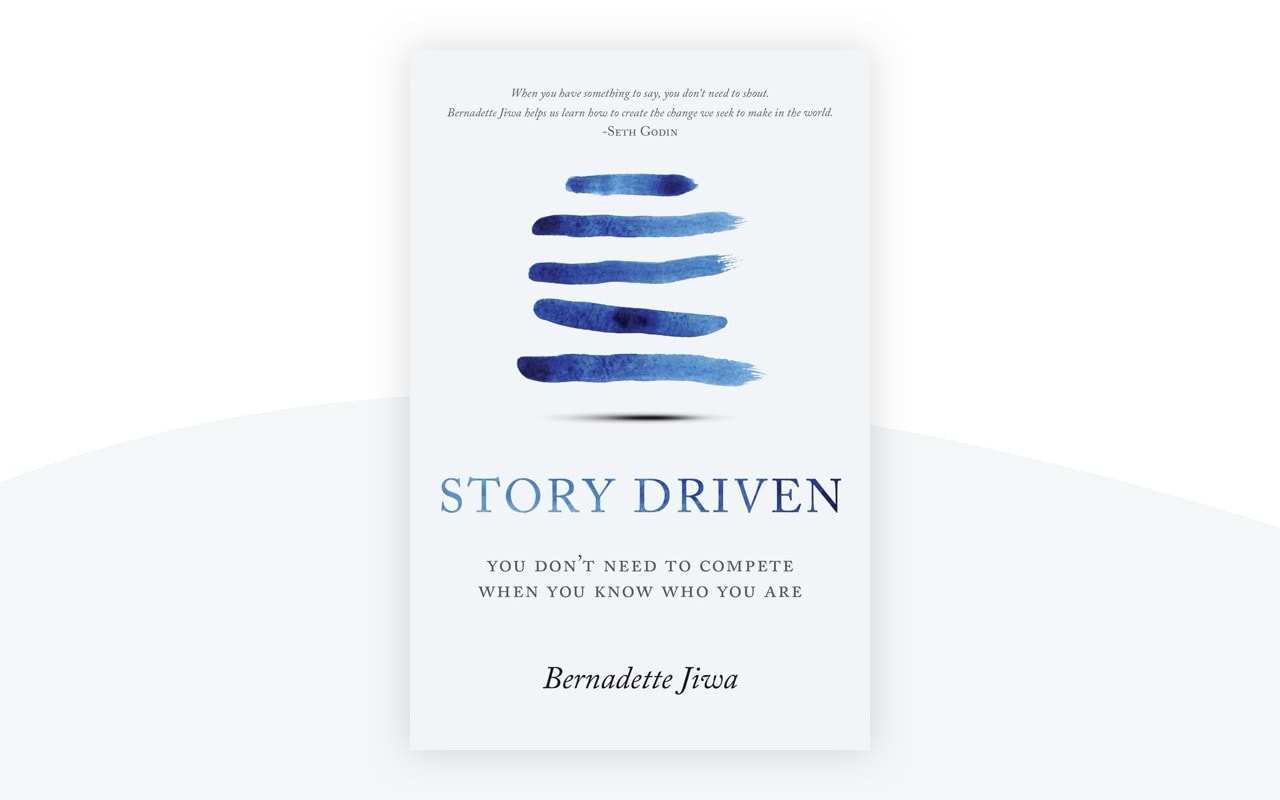 Jiwa's "Story Driven" is a simple book with a powerful message: How to stand out from the competition and gain loyal customers without going insane. The trick? It's all about knowing what the company stands for and integrating those values into everyday messages. It's an excellent read for designers looking to create even more impact within their work.
No-Code Email Template Builder
With Postcards you can create and edit email templates online without any coding skills! Includes more than 100 components to help you create custom emails templates faster than ever before.
Try Free
Other Products
Start with Why by Simon Sinek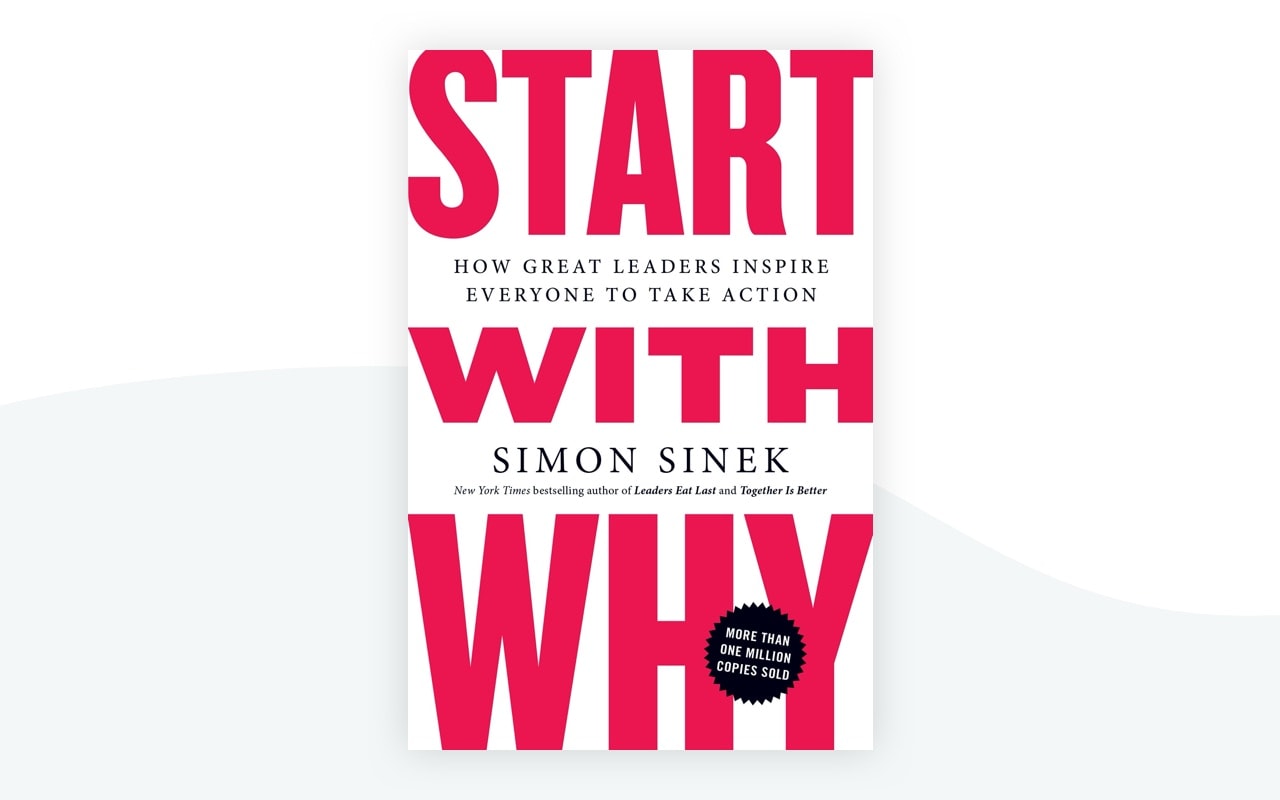 Sinek wanted to help people become more inspired and invested in their work, which eventually lead to his renounced TED Talk, and later this book. He breaks down what differentiates profitable companies with loyal customers (and employees) from everyone else. Hint, it's the WHY. It's an insightful read for any designer looking to create more impactful products with smaller customer churn and higher customer satisfaction as well as any design looking for more leadership opportunities.
Company of One by Paul Jarvis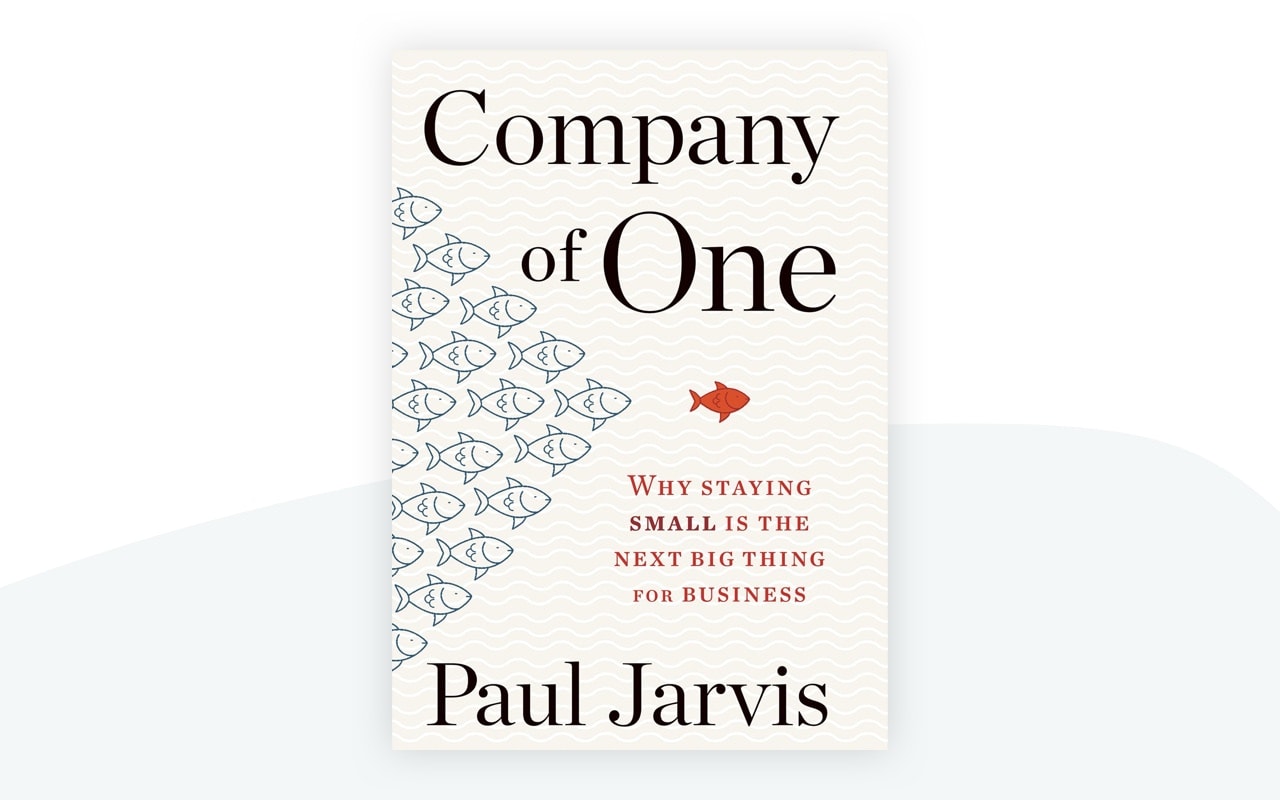 Jarvis dives into various ideas on providing and keeping up value as a smaller company. He does tie each one of his points to how they can be applied in larger corporations as well as smaller ones. You don't literally have to be a solopreneur to integrate lessons shared in this book to provide high-quality products for your customers.
Meaningful: The Story of Ideas That Fly by Bernadette Jiwa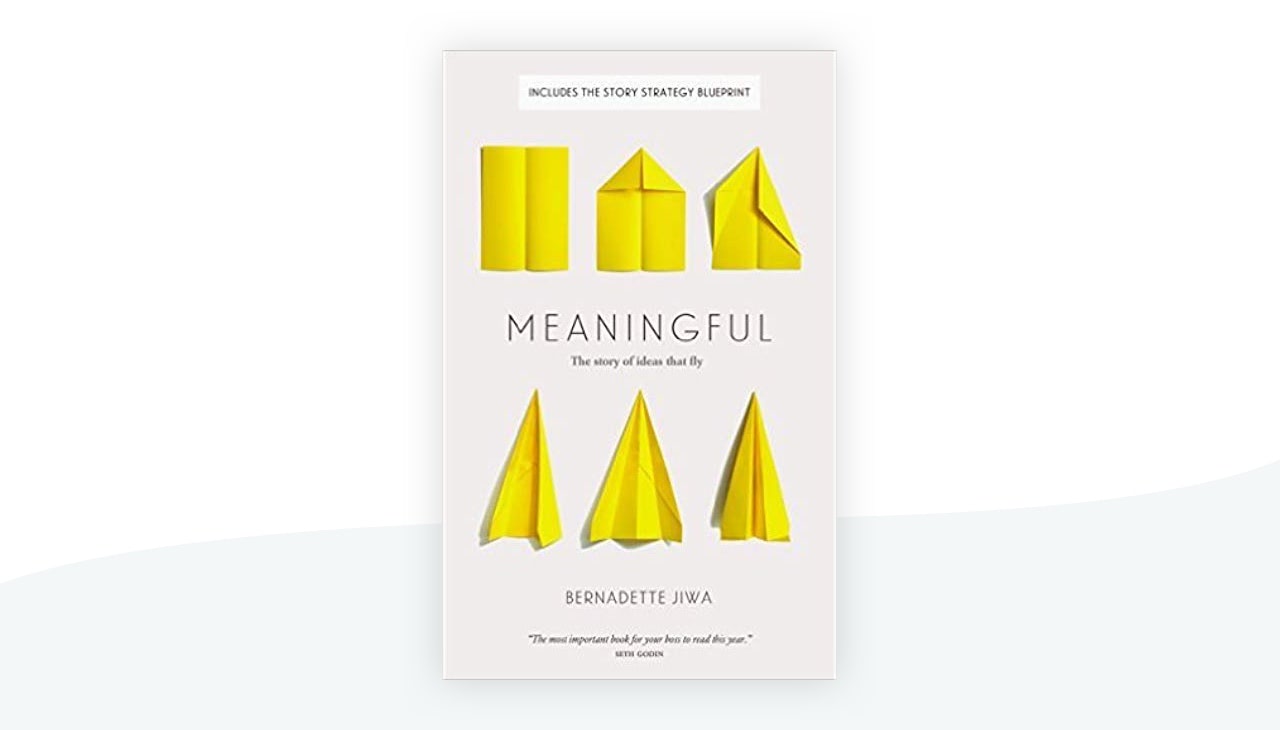 Meaningful details the importance of empathy and affinity for brands. Jiwa observed what distinguishes successful companies, those with lots of happy and loyal customers, and it turns out it's storytelling and communicating mutual values. She explores the discrepancies and explains how companies can implement them for better customer retention and brand recognition – no matter your company size or budget.
Improving the Design Process
Up next, I've gathered four fantastic books to help you think through your design process and help you (and your team) to optimize it further. Once again, it doesn't matter if you're a freelancer or in-house, having a reliable process will make working on various projects smoother. However, it will also ensure that the quality of the projects is significantly improved as well.
Never Lose a Customer Again by Joey Coleman
Coleman outlines eight different stages a customer goes through with a company as a buyer. Each stage has opportunities to wow, impress and delight customers that unfortunately become pitfalls when unaddressed. It puts the user journey in new perspective. Rethinking how you and your team approach user experience design can be extremely helpful for improving how you create and ship projects and their effect on your target audience.
Design is a Job by Mike Monteiro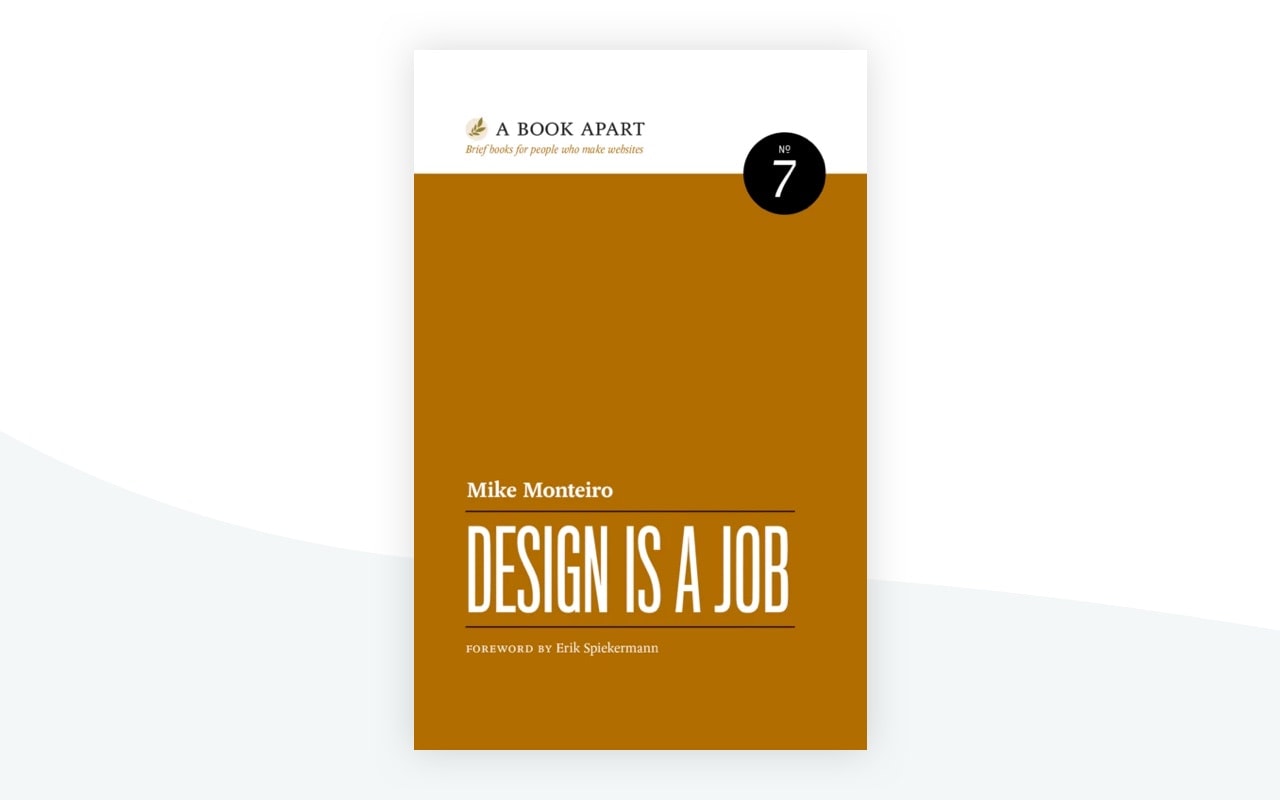 "Design is a Job" is an easy read that should be a requirement for all design professionals; it's filled to the brim with insightful information about working with clients and teammates more efficiently and effectively. It also tackles difficult conversations, such as money. It's an absolute godsend for those wanting to improve professional relationships and collaborations.
Building a Story Brand by Donald Miller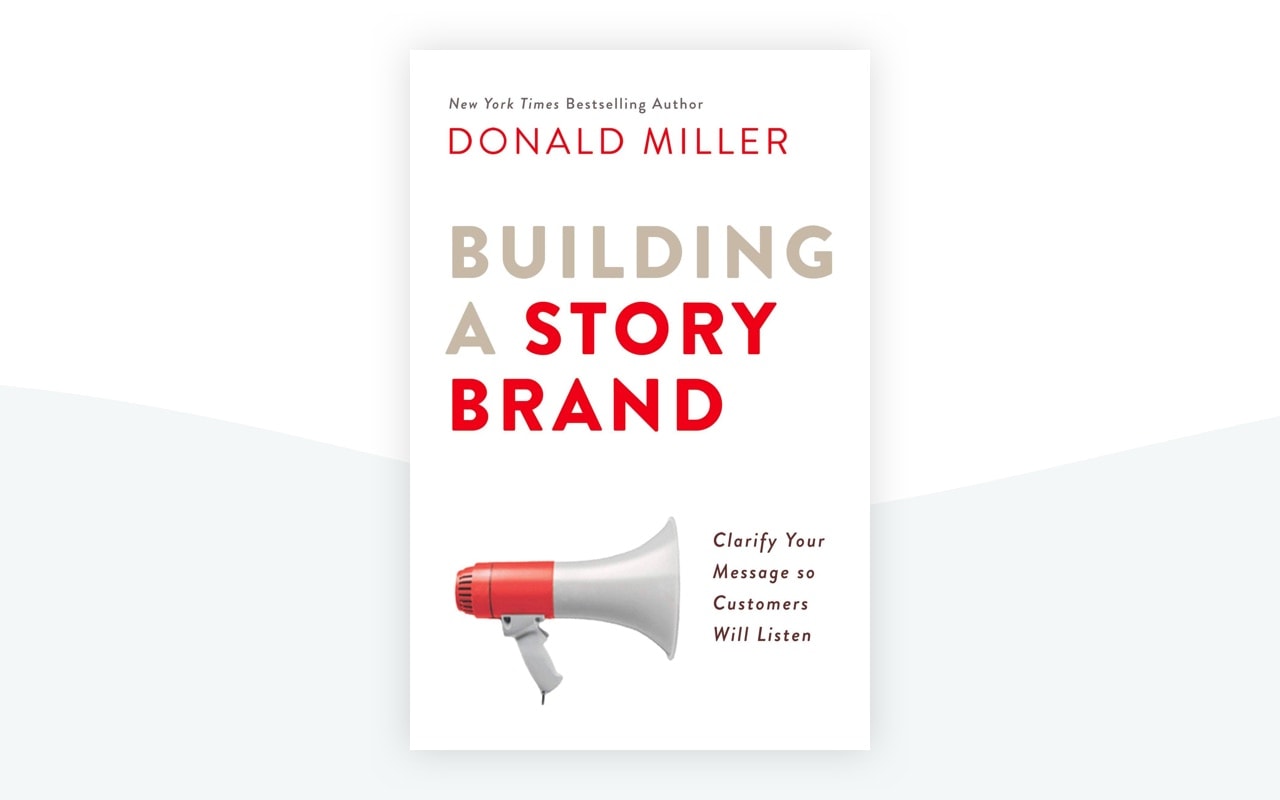 Connecting with a target audience can be hard, if not impossible, when your company's message doesn't directly touch on points relevant to your target audience's needs. Knowing how to craft a compelling message is easier than you might think – Miller tells us exactly how we can better communicate with our target audience in his excellent book, "Building a Story Brand."
The User's Journey by Donna Lichaw and Eva-Lotta Lamm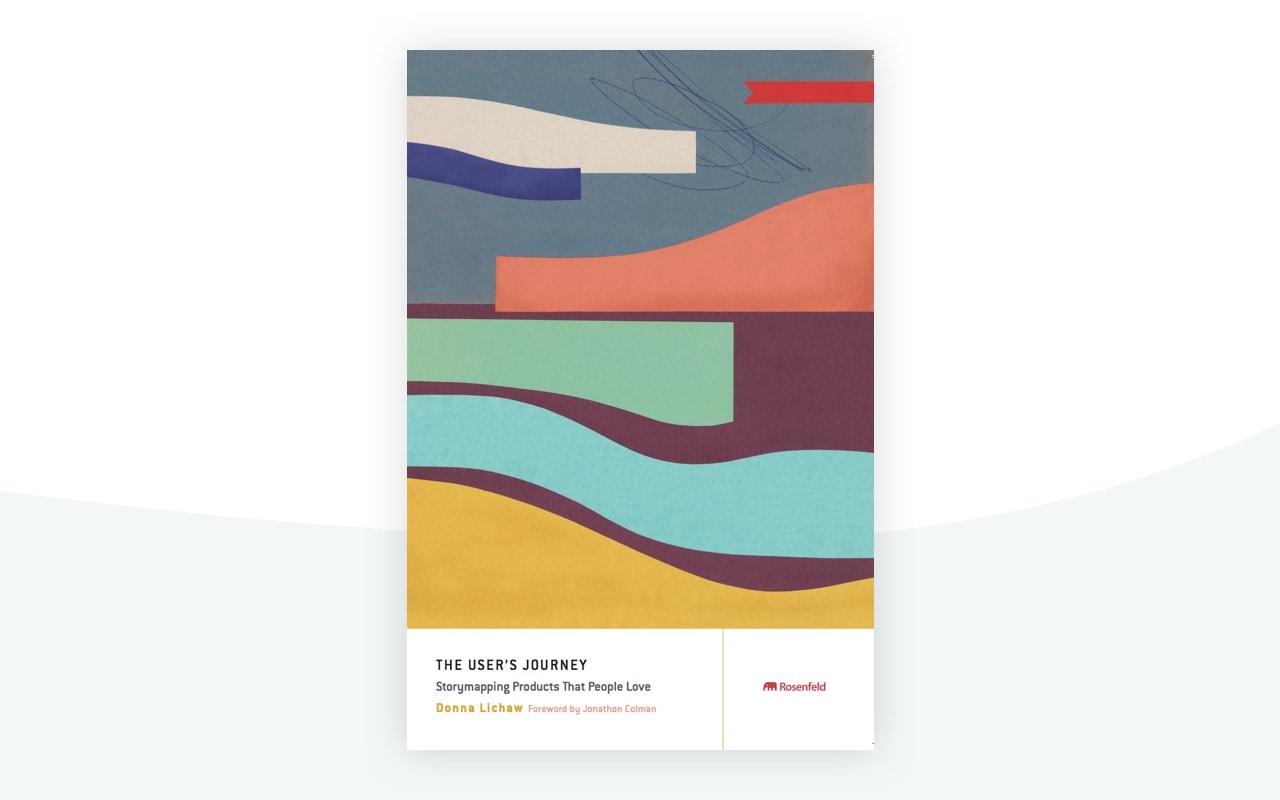 "The User's Journey" talks about the story-first approach, which is a great way to improve the product or feature development process (or anything else for that matter). The book focuses on how storytelling is a significant component in improving user journeys and creating more satisfactory experiences for the user and more profits for the business.
Improving Your Design Craft
Now, I'd like to present another four books, focusing on improving your design skills. They are fantastic reads that will enable you to be an even better communicator and problem solver.
A Web for Everyone by Sarah Horton, Whitney Quesenbery and Aaron Gustafson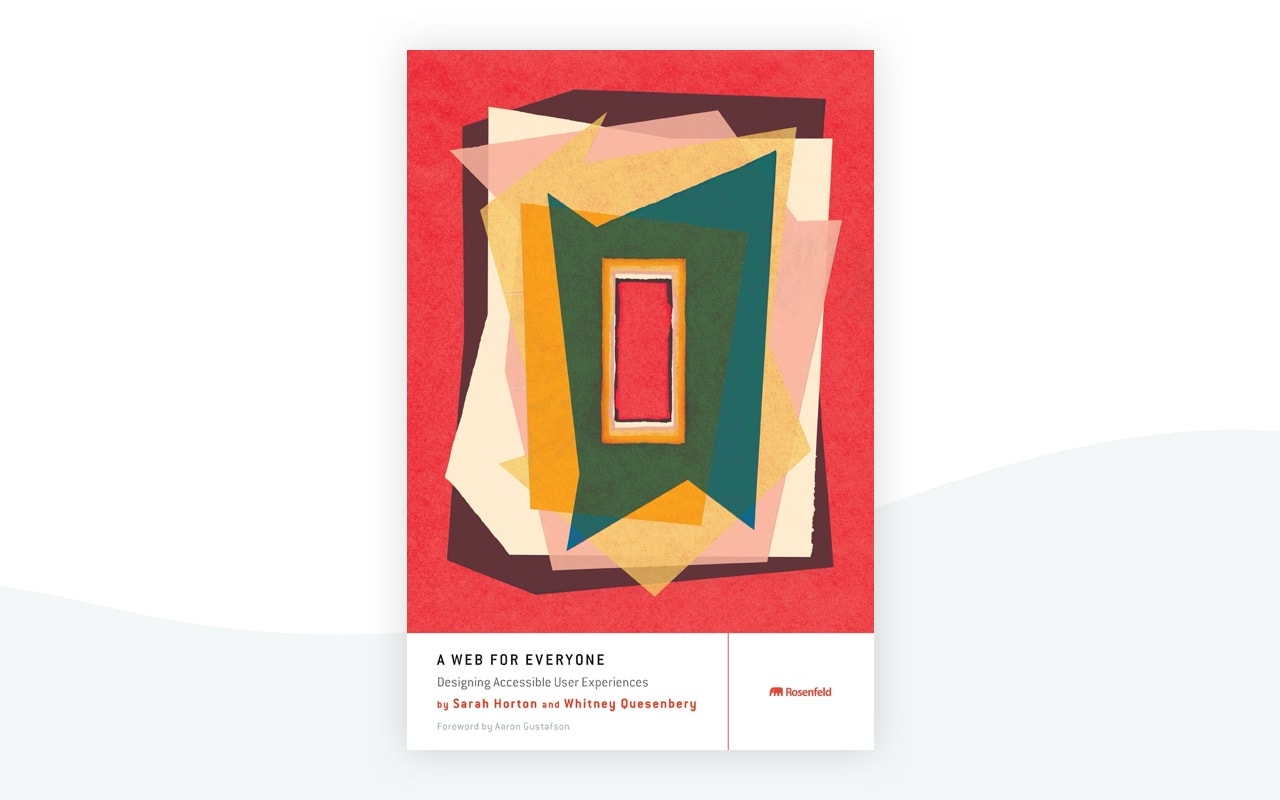 Unfortunately, accessibility in product design often has a back seat. In their book, Horton, Quesenbery, and Gustafson share their methods, techniques, and processes that ensure integration of accessible experiences without sacrificing creativity or innovation. In this book, you will find practical advice and real-world examples to turn accessibility into an asset that connects you further with your target audience and end-users, and improve the quality of your designed user experiences overall.
Writing for Designers by Scott Kubie
Although writing is not the primary job of most designers, it pays to be good at it. This short guide goes over best practices for writing that can help improve your communication and, in turn, also improve your mockups, wireframes, or initial design ideas while also helping you get better at giving feedback to the copywriters on your team.
Conversational Design by Erika Hall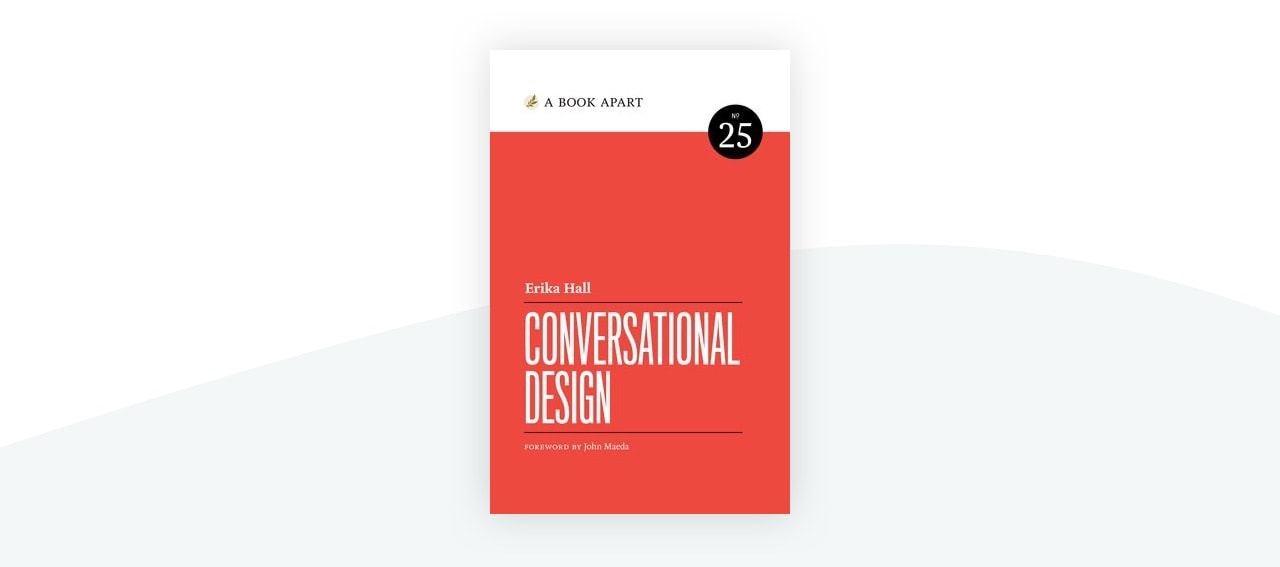 Digital systems, from landing pages to checkout form or any other everyday digital experience, are very technical and robotic by nature. Hall goes into detail on how we can design anything and everything in a more approachable and inviting way for end-users. Turns out, it's all about using language to create a connection to improve the user experience even further.
The Laws of Simplicity by John Maeda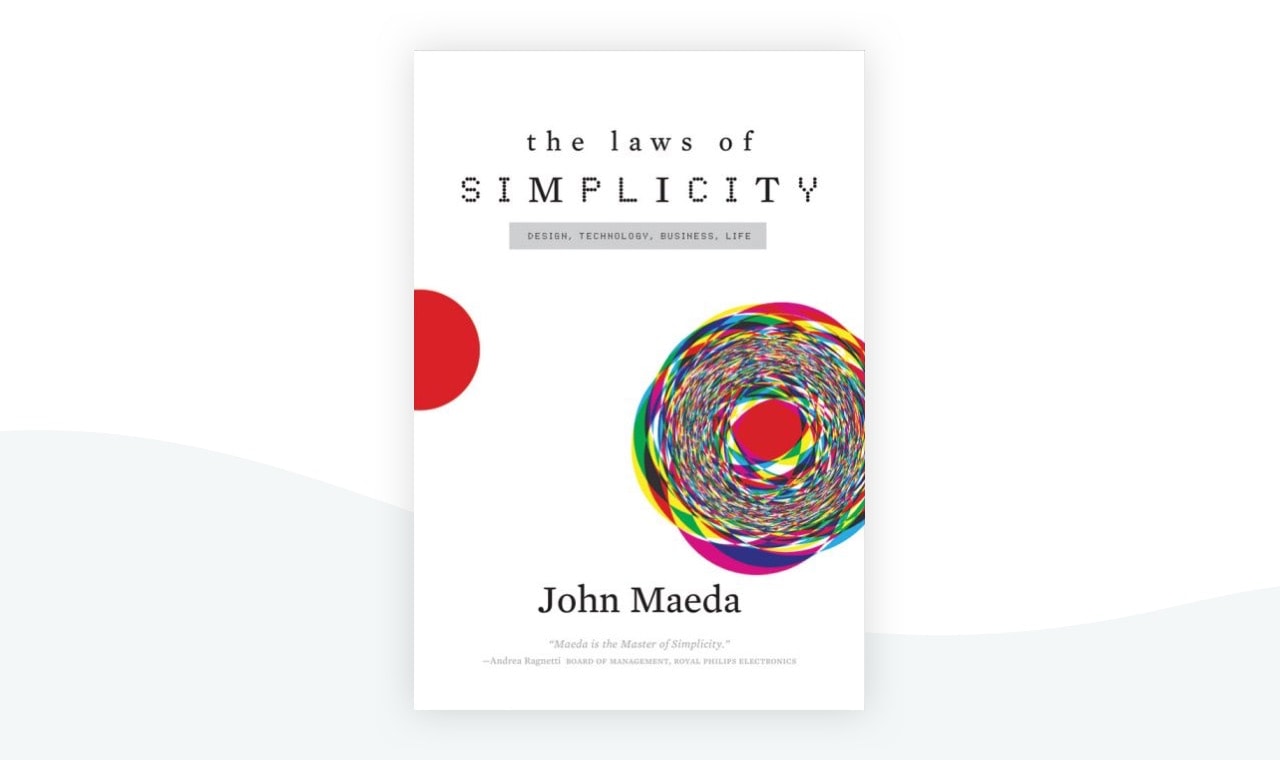 Maeda is a firm believer that less is truly more, especially when it comes to mixing business, design, and technology. He writes about 10 laws of simplicity, which he believes will help designers and decision-makers improve their ideas and produce higher quality deliverables by giving more focus to the overall quality of these ideas and less on the unnecessary fluff.
Thinking Outside the Box
Design is absolutely filled with psychological concepts at every turn. This last set of books encourages you to think differently for more creative, innovative, and effective design solutions.
Think Like a Freak by Steven D. Levitt and Stephen J Dubner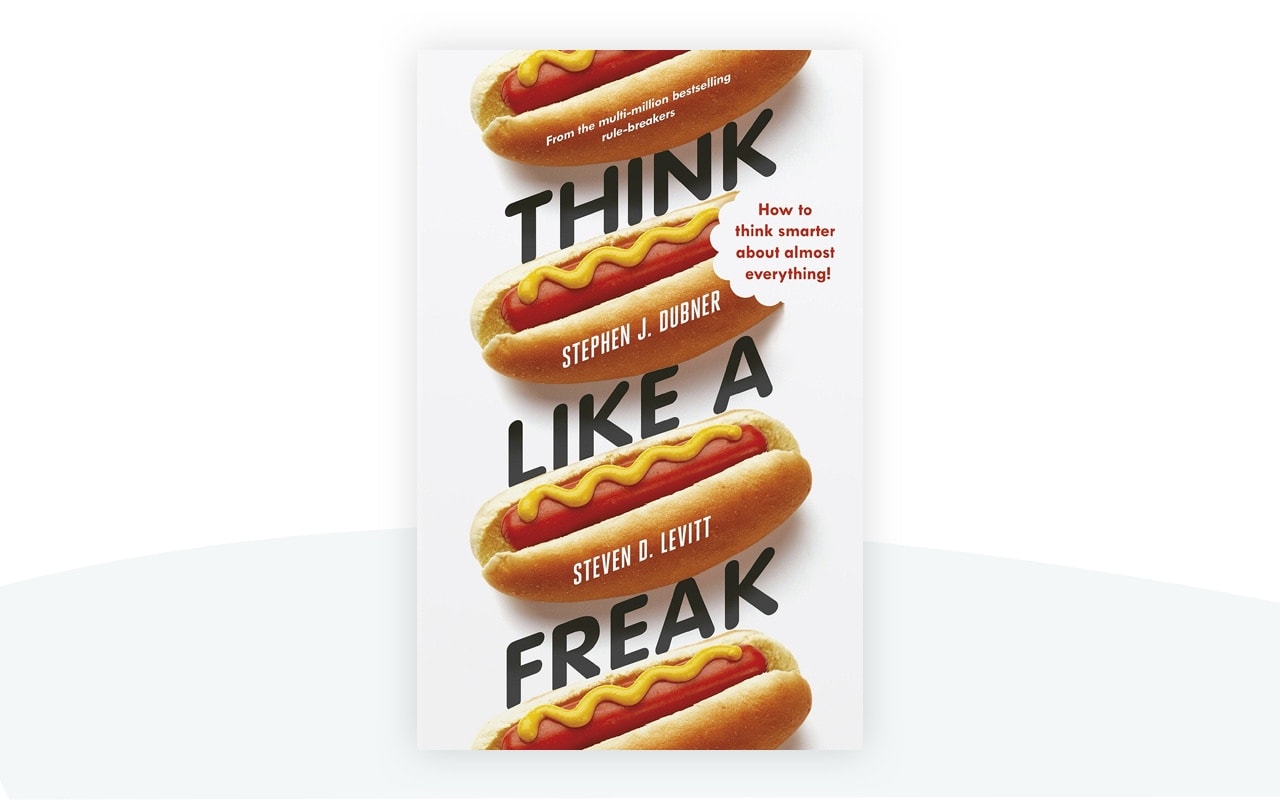 Levitt and Dubner go over a variety of fantastic ideas on how to think differently and creatively that can easily be used by product teams in getting higher quality leads and improved user experiences. The authors have a way of captivating storytelling and use it to share new and unusual ways to problem solve.
Made to Stick by Chip Heath and Dan Heath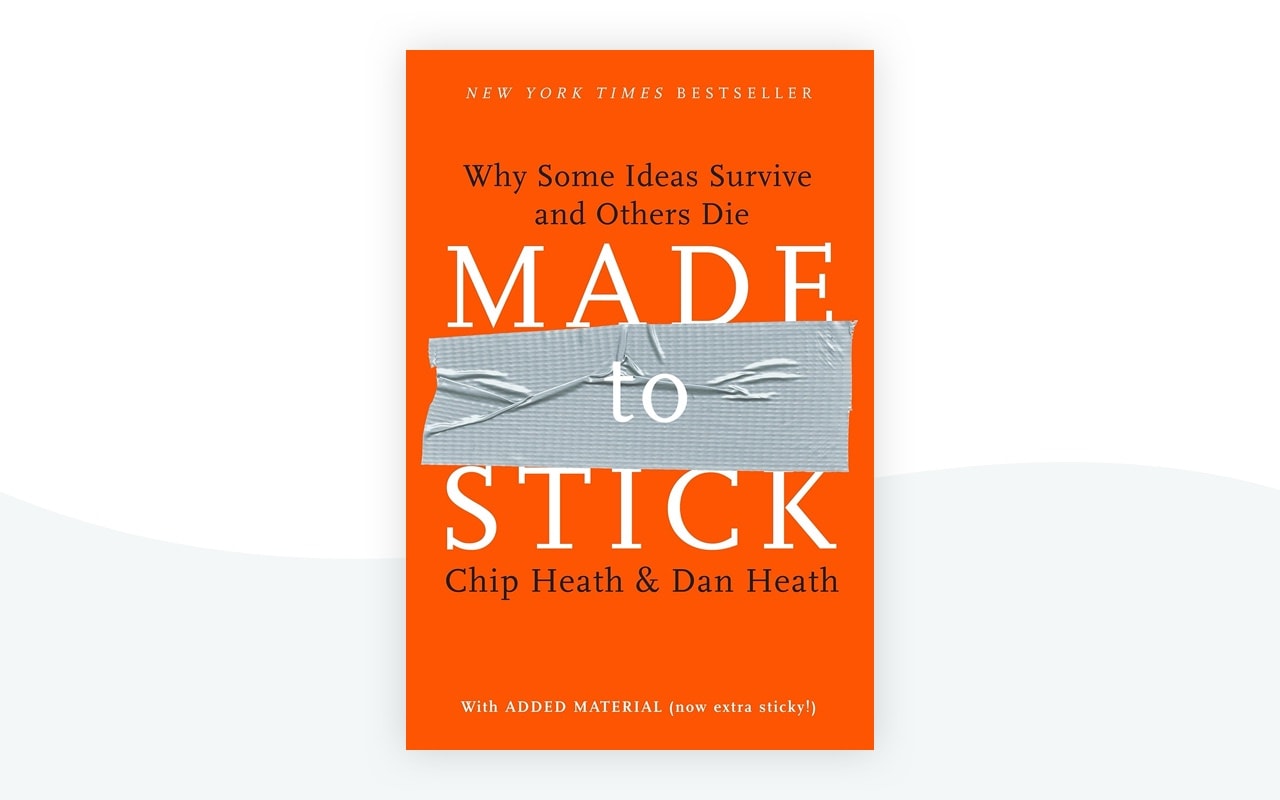 Ideas that are successful, versus ones that are not, differ in how they are communicated. "Made to Stick" breaks down the anatomy of successful communication. Use the premise established in this book to improve communication within your team (within your company or with clients). Use Heaths' ideas to better communicate with your target audience in how you go about designing their experiences, too.
The Paradox of Choice by Barry Schwartz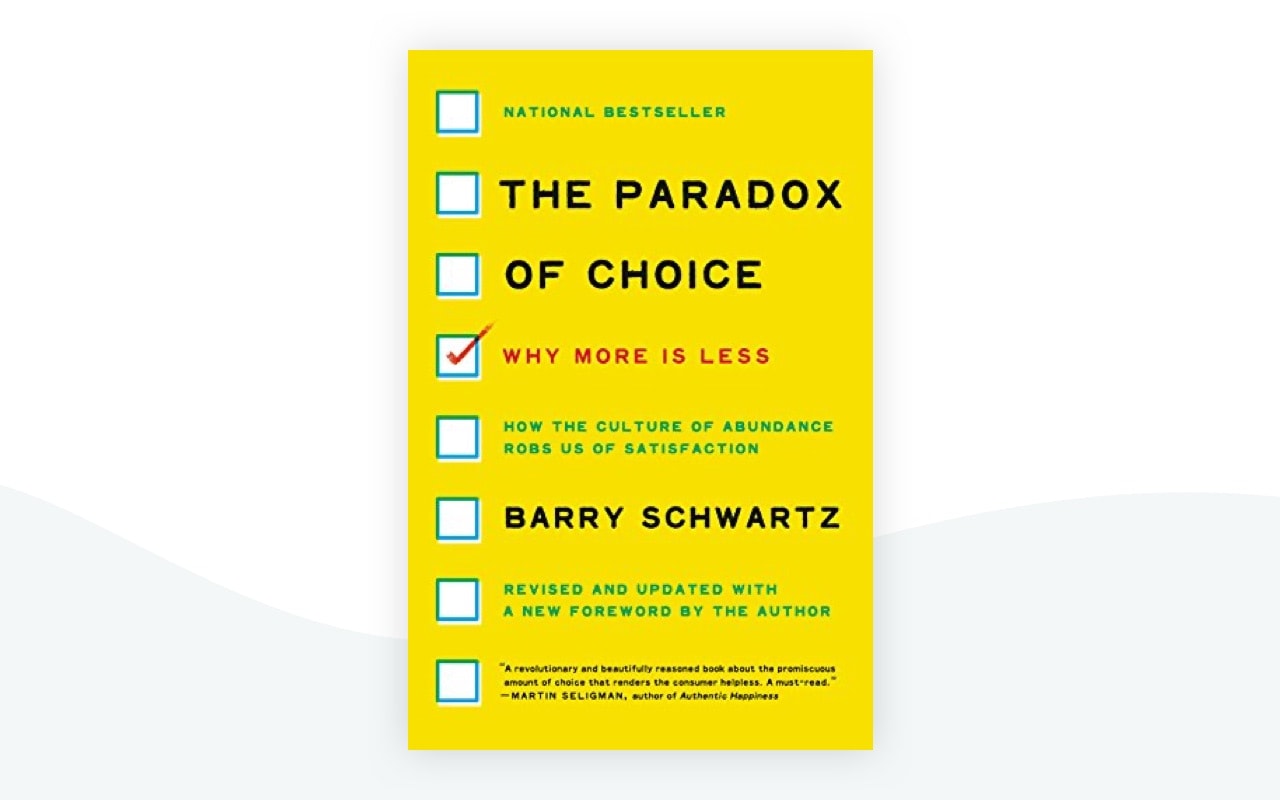 Buying has become exceptionally complicated by the number of choices available. Interestingly enough, the more choices we have, the less likely we are to commit to a purchase. Schwartz goes over the details of what makes shopping so complicated and how we can simplify it for higher conversions and retention rates, among other things. It's a great read for designers who work on marketing or landing pages but also product designers looking to improve in-app user experiences by eliminating nonessential elements.
Why We Buy by Paco Underhill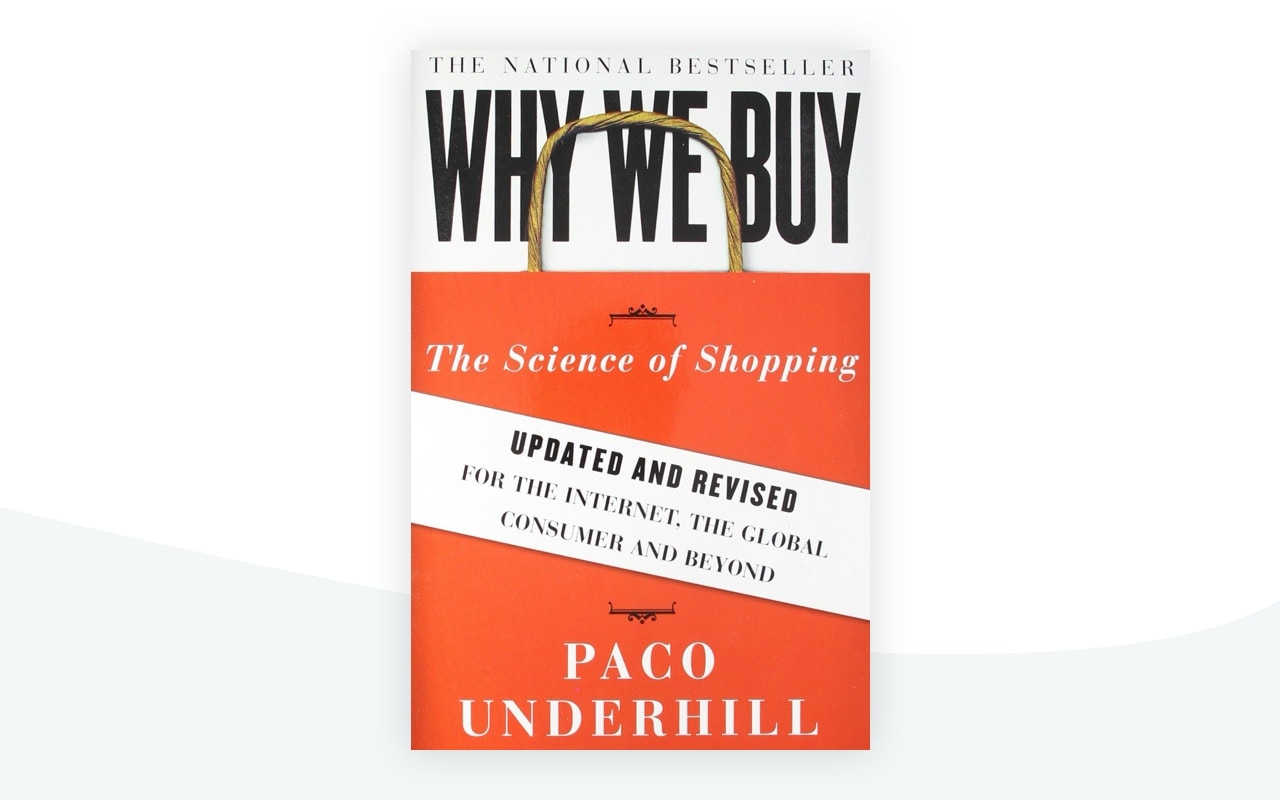 Last on our list is "Why We Buy," that goes into the psychology of shopping based on Underhill's phenomenal career in retail. The book explores various ideas on improving the shopping experience in both physical stores as well as online. It's filled with a lot of psychological insights on what gets people to buy and convert.
Conclusion
Of course, there are plenty of design books; many are more technical and certainly have their place. This list was specifically curated with books that are idea- and psychology-based to help you improve your craft outside of standard design reading lists.
Like what you're reading? Subscribe to our top stories.