Maintenance Mode for WordPress – Plugin Review
When upgrading a website to a new design, carrying out bug fixes at the backend and updating the website core CMS, themes and plugins works best when the site is placed in maintenance mode while you are working.
When a website is in maintenance mode, public access is blocked and a splash page (informing visitors that the site is down for maintenance) displayed.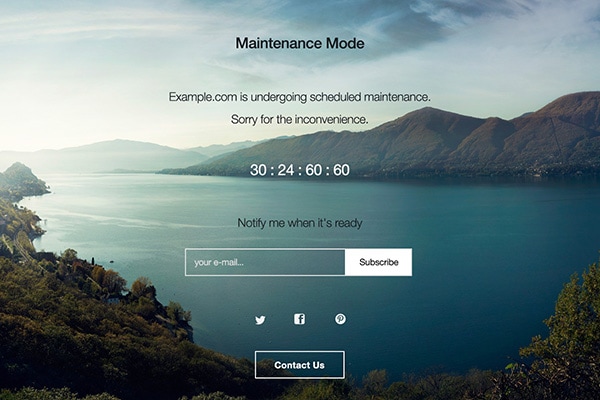 If your website is powered by WordPress, putting it into maintenance mode is as easy as installing and activating the WP Maintenance Mode plugin.
Introduction to WP Maintenance Mode
With WP Maintenance Mode, you can seamlessly add a maintenance page to your blog that lets visitors know when it is down for maintenance, or add a coming soon page for a new website. Only users with admin privileges are allowed full access to the blog including the front end.
Features of this plugin include:
No-Code Email Template Builder
With Postcards you can create and edit email templates online without any coding skills! Includes more than 100 components to help you create custom emails templates faster than ever before.
Try Free
Other Products
Fully customizable with options to change the background image, colors, font and text.
Subscription form to capture visitors email while in maintenance mode.
Countdown timer to the day website will be operational.
Full support for WordPress multi-site.
Social media icons.
Lots more…
Walk-through of "WP Maintenance Mode" Setup
Let's walk through the set up of WP Maintenance Mode plugin.
First off, install and activate the WP Maintenance Mode plugin.
At the plugin settings page under the maintenance tab, check the Activated radio button to activate maintenance mode.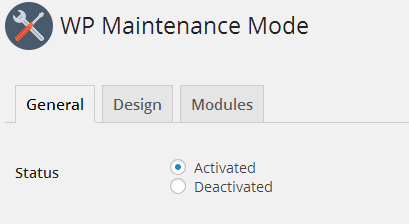 The General tab contains other configurable options such as: user role that is allowed to access the backend and front-end of the site, whether or not to make the site index-able by Google etc.
Navigate to the Design tab to customize the maintenance page such as changing the page title, heading and maintenance text; altering the font color; and an option to upload a custom background image or use a predefined background photo.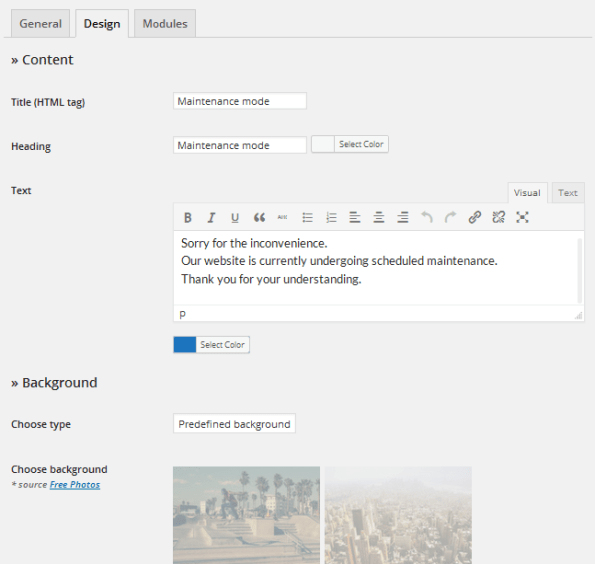 As previously mentioned, the plugin also comes with a countdown timer, subscription form and social icons.
These features and more are available for configuration at the Modules tab.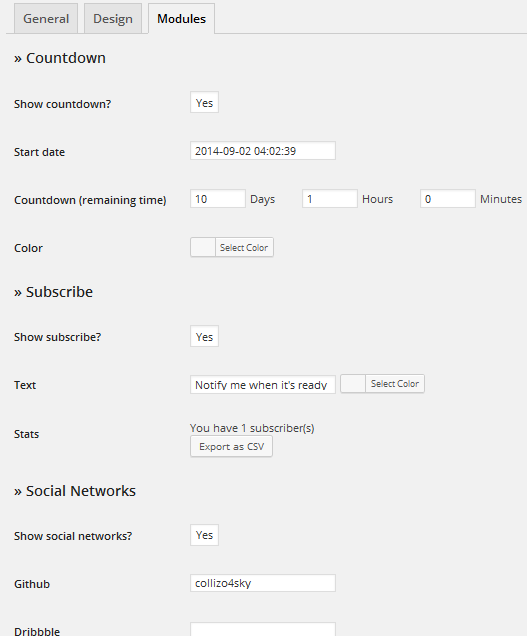 Wrap Up
We hope you find this tutorial helpful in setting up the WP Maintenance Mode plugin for your site.
Have any questions or contributions? Please let us know in the comments.
Like what you're reading? Subscribe to our top stories.