Free Custom Shapes for Adobe Photoshop
Although many of us are accustomed more with using brushes when designing something in Photoshop, we can still find many other useful instruments we can play with when there's some inspiration and free time at hand.
As brushes, custom shapes save you a lot of time and energy when you're in the middle of the creational process and don't want to make a pause to edit some details or elements from your design. When you don't have the right brush or need the effect with a higher resolution and qualityPhotoshop custom shapes can come in handy.
SEE ALSO: 9 Photoshop Alternatives For Big and Small Tasks
Moreover, they are really easy to apply and edit. In fact, you can try and create the shapes you need yourself, if you know how to use the pen tool. Shapes are constructed from vectors, which is not the case for brushes. That's why usually custom shapes can be obtained clean and at a high quality, fact that will let you enjoy a more qualitative design when working with these instruments in Photoshop.
How about us showing you today 50+ sets of free Photoshop custom shapes that will definitely catch your eye and make you want to use them? Here they are for your use and fun. Enjoy!
Free Photoshop Custom Shapes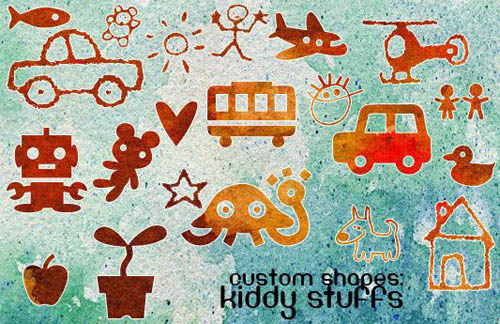 Are you looking for responsive website templates and online website builder?
Get Startup Design Framework now!
Use coupon code START50 for 50% off!