20 Insightful Podcasts for Web Designers and Developers
Podcasts are an excellent way to keep up with web design industry news, learn something new, or listen to something fun. With podcasts becoming more popular, there is quite a large selection that covers a lovely array of topics relevant to the web design industry.
Whether you're looking to listen to something insightful and inspiring on your daily commute or to binge some knowledge in your downtime, this list is a great starting point to find the right web design fueled podcast for you. The list below features 20 podcasts filled with excellent web design ideas and trends including:
Business and psychology insights
Discussion on current and up-and-coming web design trends and web technologies
Improving soft-skills for better career development
Concepts and ideas that will help you think differently and more creatively about design problems
Insight into the lives of creative people and successful designers
And, all sorts of creative inspirations.
So, put your headphones in, turn the volume up, and get listening! You're bound to find your next design podcast on this list.
Business and Psychology
I'm absolutely in love with the following three podcasts because I am a big psychology nerd! They cover a great deal of information about how people make choices, about entrepreneurship and the entrepreneurial journey, how design relates to business, and the fantastic impact design can have on businesses.
Freakonomics Radio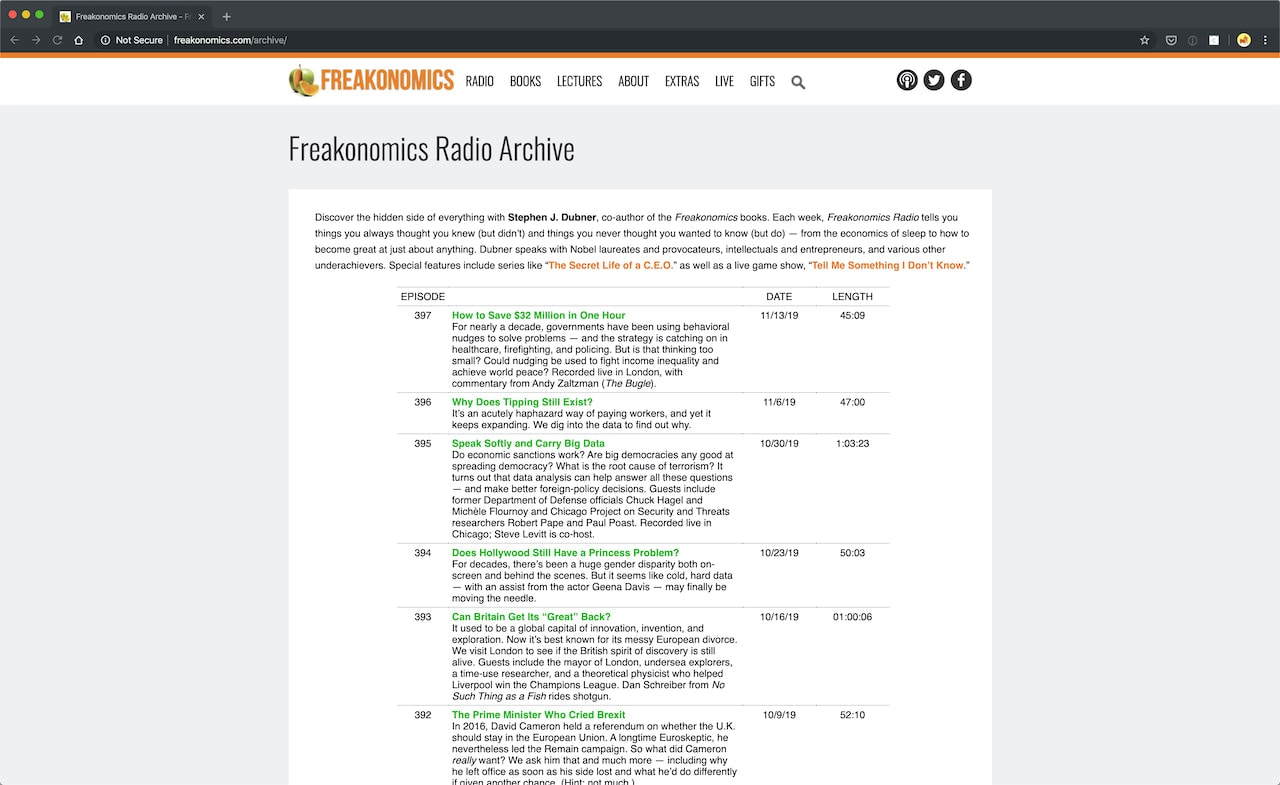 Freakonomics Radio is not a design podcast, but they talk a lot about human behavior, which can be seriously beneficial to both product and UX designers. Stephen Dubner interviews smart and insightful guests that give insight as to why people do what they do, when, or how. Designers can easily use the information from Freakonomics Radio for better customer satisfaction, higher customer conversions, or lower churn rates, to name a few.
The Businessology Show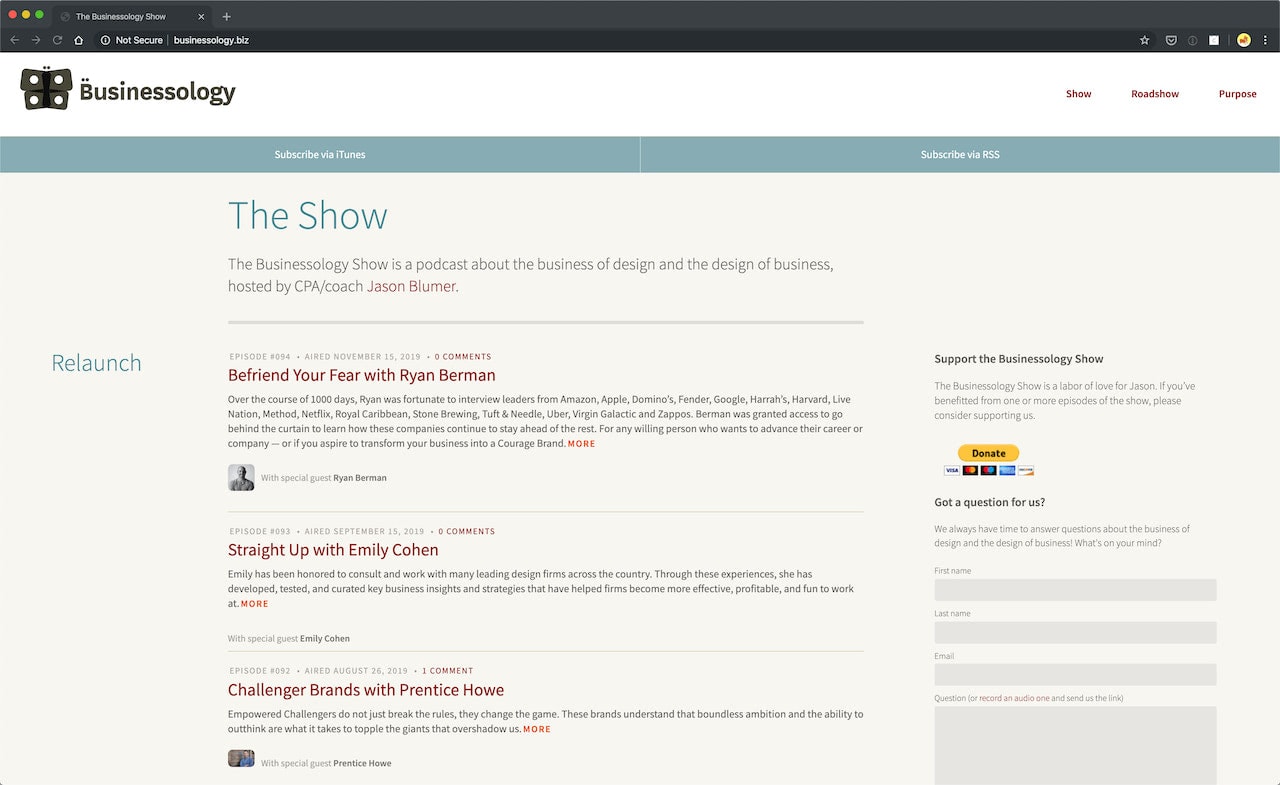 Jason Blumer hosts The Businessology Show, which is aimed at the business side of design. This monthly podcast provides incredible business and psychology insight and knowledge that's incredibly useful in creating better products, UX designs, or overall design decisions. Notable guests include David C. Baker, John Saunders, Chris Vogel, and Melinda Byerley.
No-Code Email Template Builder
With Postcards you can create and edit email templates online without any coding skills! Includes more than 100 components to help you create custom emails templates faster than ever before.
Try Free
Other Products
The Gently Mad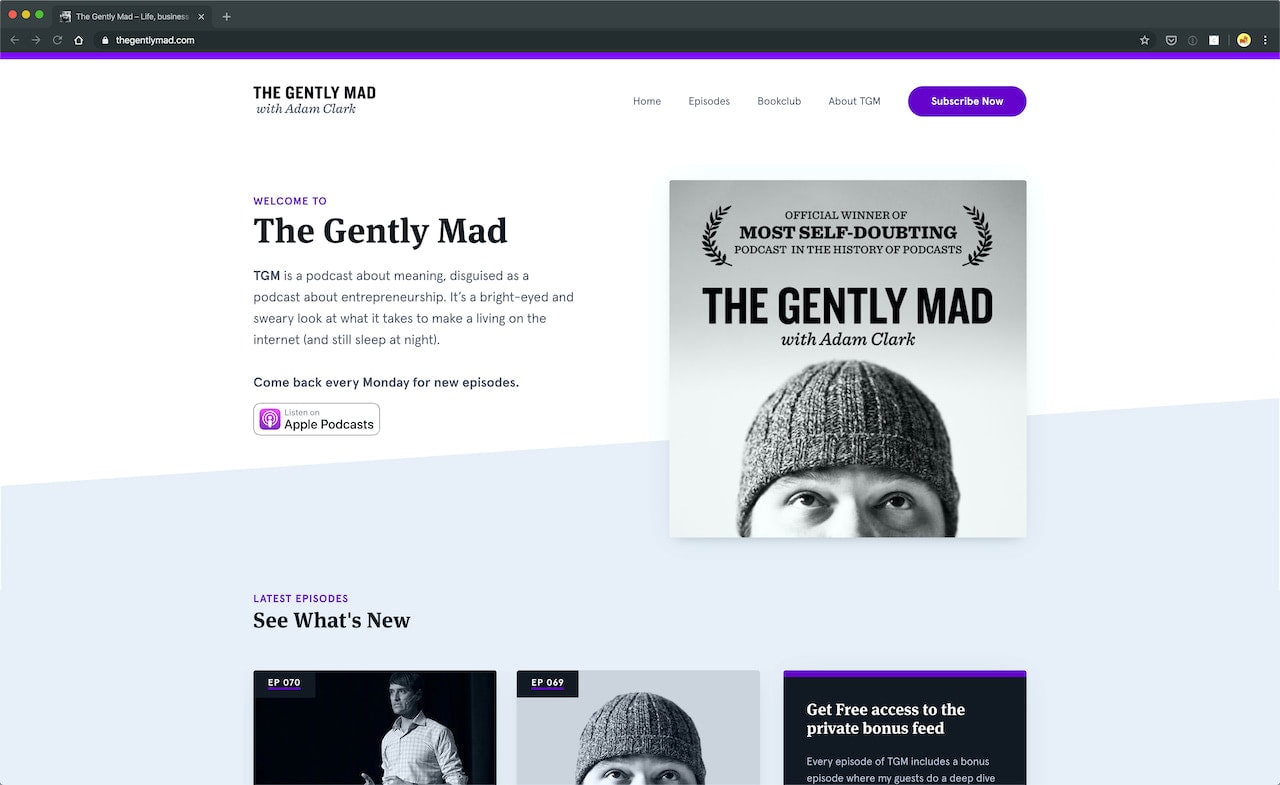 The Gently Mad with Adam Clark is a podcast about entrepreneurship, and the different journeys entrepreneurs take to find success. This podcast covers valuable topics such as how to find purpose with Rob Willing, learning and doing with Paul Jarvis, and designing your own entrepreneurial life with Amy Porterfield. It's an insightful podcast on what it takes to make money on the internet.
All Things Design
What makes the below category of design podcasts special is that they are dedicated to all things design. They cover in-depth topics ranging from how the physical and digital worlds influence each other's design to designing and using social proof for better conversions.
Design Details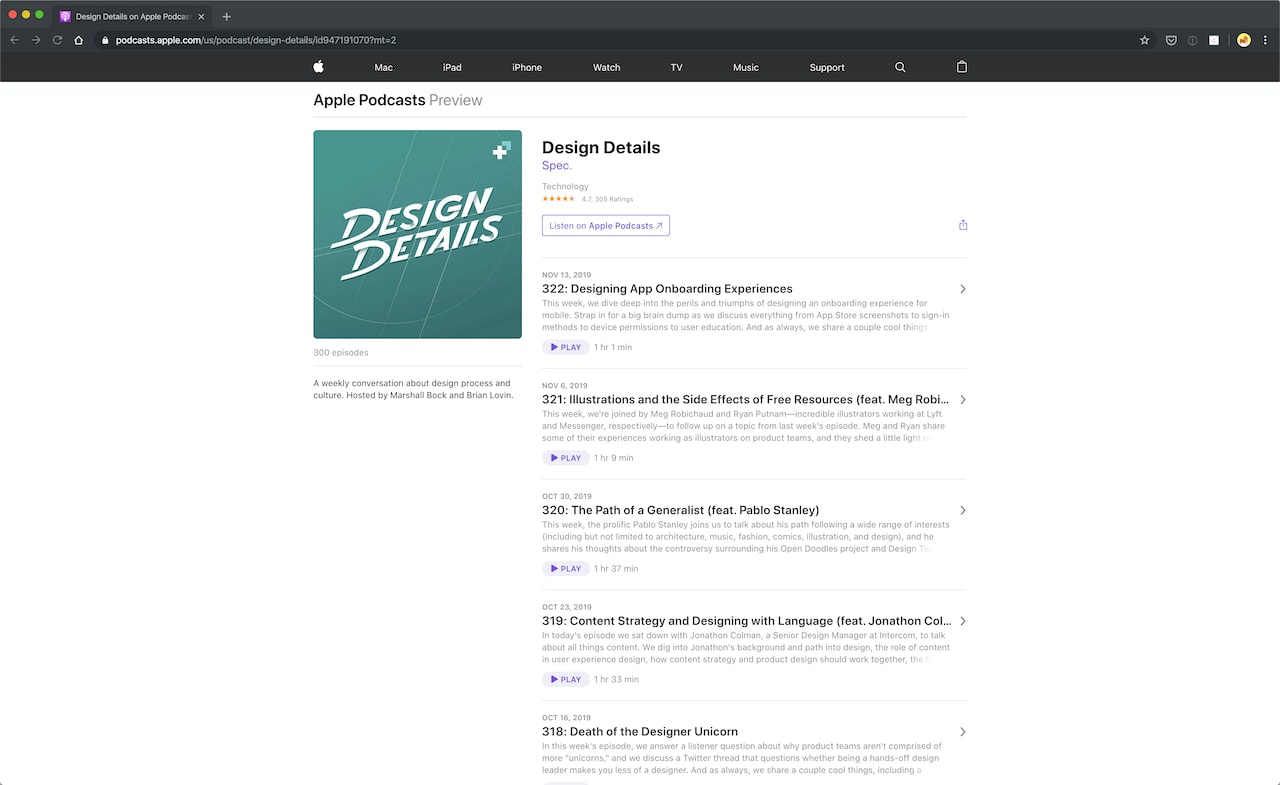 Design Details is a weekly design podcast that's more honed into the design side of things, as its title may suggest. Episodes cover what it means to be a generalist, what makes a good onboarding experience, and best design practices for dark mode. Get your weekly fix of fantastic advice, trends, and best practices with Marshall Bock and Brian Lovin.
User Defenders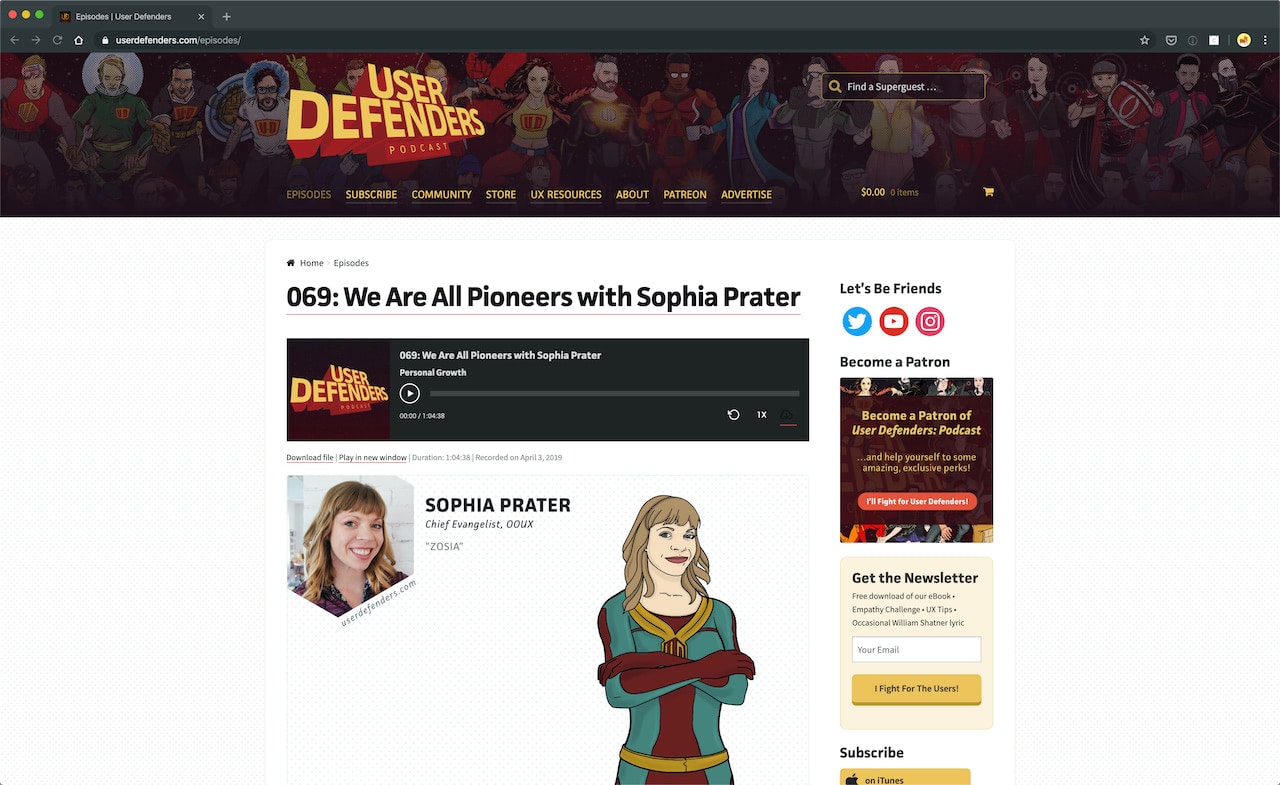 User Defenders is an exceptionally well-praised podcast! It covers an extensive range of topics that all, more or less, tie back to defending the user. Topics include the value of human-centered design, gathering insights through research, and growth mindsets.
Presentable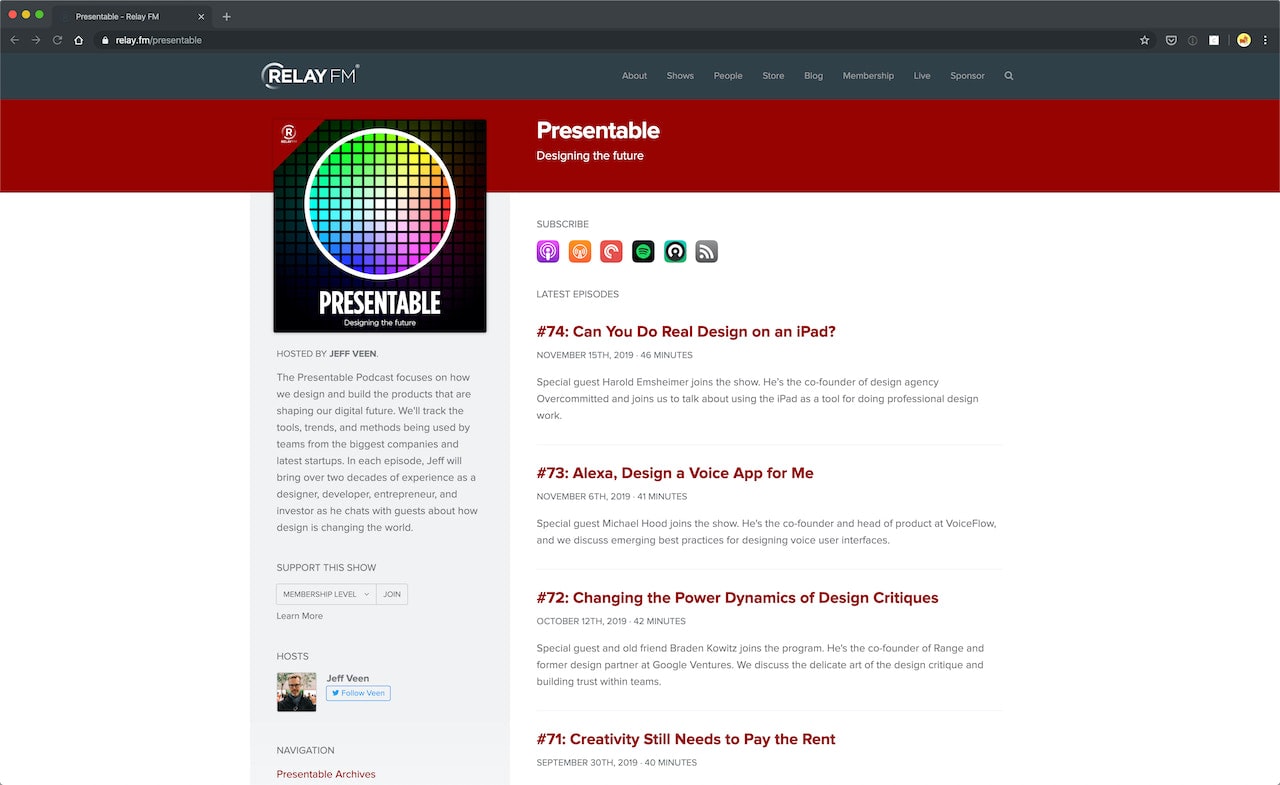 The Presentable Podcast is all about the different tools, trends, and methods that we, as designers, can use to build more effective products. Hosted by Jeff Veen, this podcast matches Jeff's fantastic two-decade career and features guests from all sorts of industries and companies (big or small).
What Is Wrong with UX?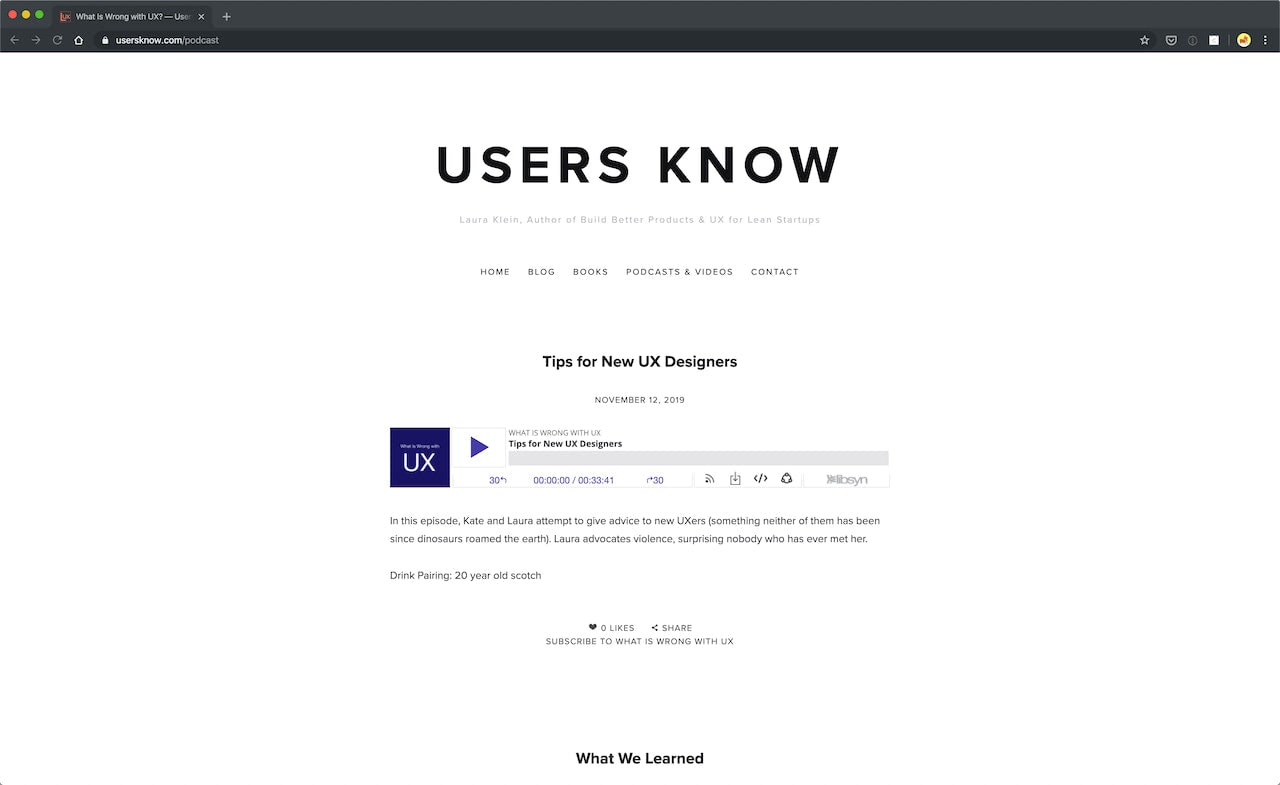 Laura Klein, the author of Build Better Products and UX for Lean Startups, brings us another excellent design podcast on all kinds of design topics. Her podcast aims to help other designs create products that "suck just a little less." The episodes range from conversations about motivation and leadership to best UX practices and everything in between.
Well-Rounded Topics
Up next, we have a few different shows that aren't exclusive design podcasts but are still highly-recommended – especially for those of you with a wide range of interests. Whether you're interested in the latest web technologies to the lives and careers of successful creatives such as Malcolm Gladwell, you're bound to find a fantastic episode or two in one of the below podcasts.
Developer Tea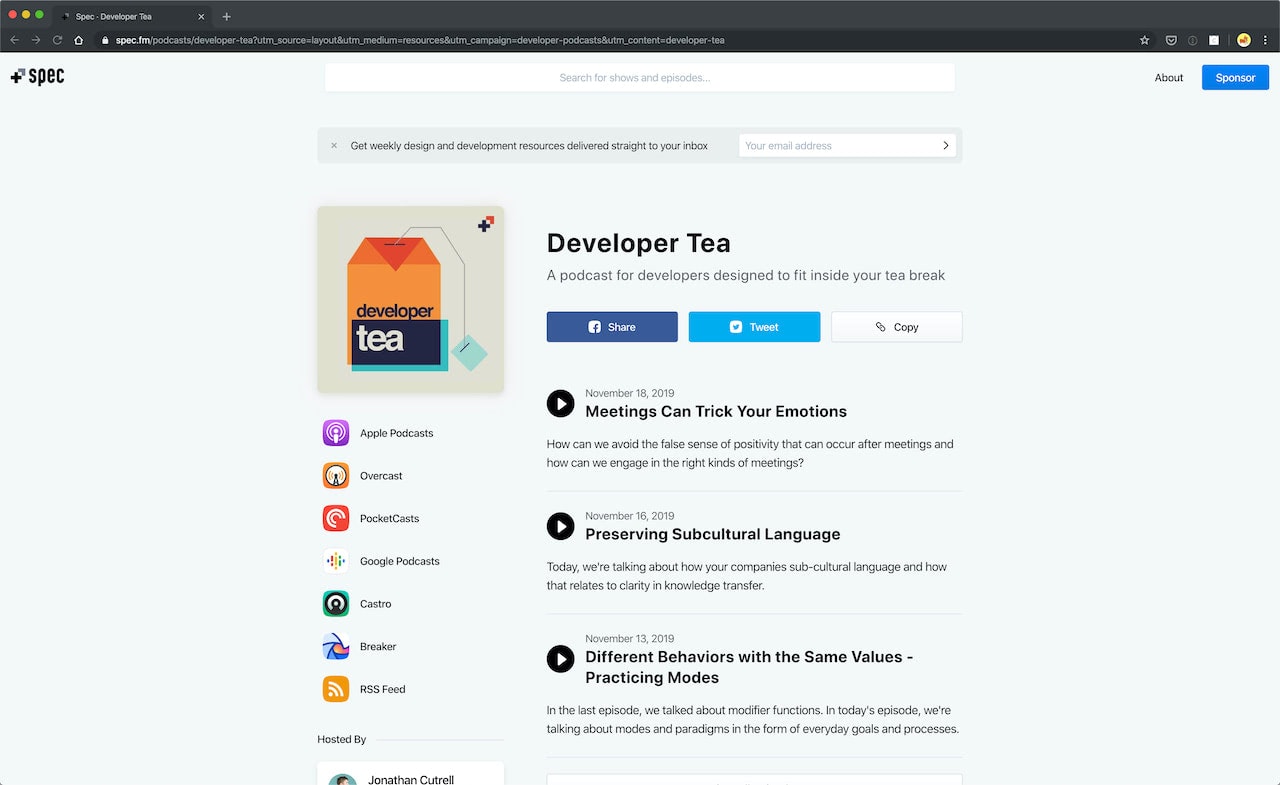 Don't let the name deter you – Developer Tea is a fantastic podcast for designers, too. Jonathan Cutrell often covers broader topics that happen to be relevant to designers and developers alike. To give you a taste, one of the more recent episodes provides advice on improving your focus instead of overthinking. All the Developer Tea episodes are short and come out every few days.
The Digital Life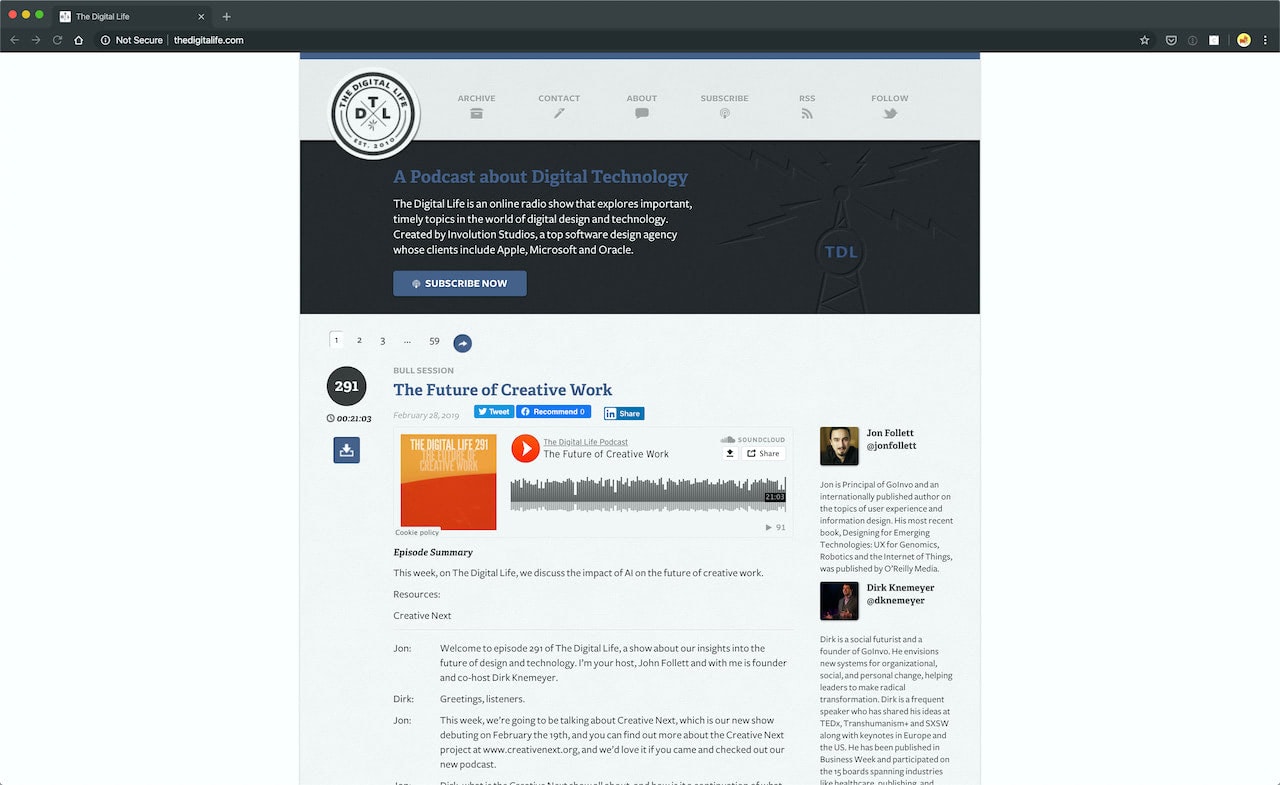 Last in this category, we have The Digital Life, which is an online radio show focusing on timely topics within technology and digital design. The show has been running since 2010 and has a large and impressive archive that covers issues from gene editing, AI, all the way to the future of creative work.
The Big Web Show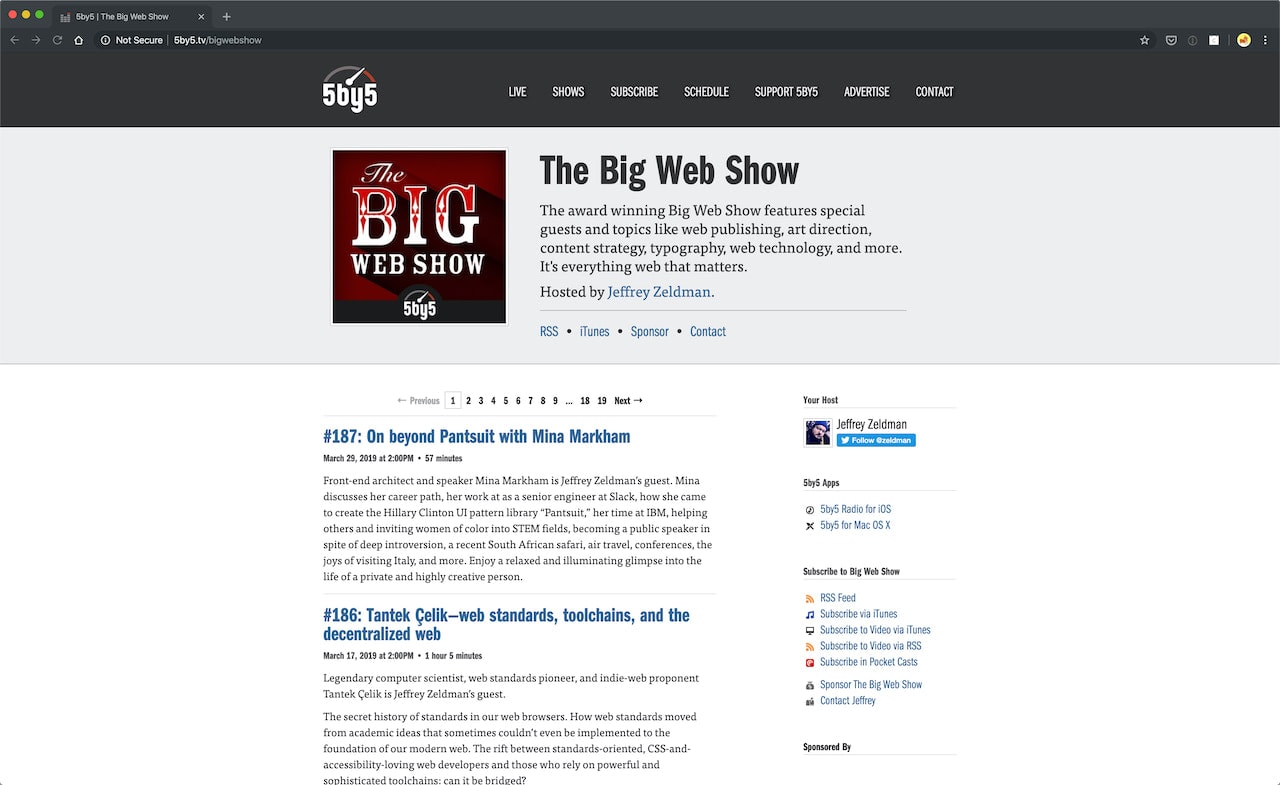 The Big Web Show is an award-winning podcast hosted by Jeffery Zeldman. Topics vary from web publishing, art direction, and typography to content strategy, accessibility, and so much more. After all, it's a true podcast about the web, and it's technologies and practices. It's a phenomenal podcast for designers looking to gain insight into the broader theme surrounding the web.
Design Matters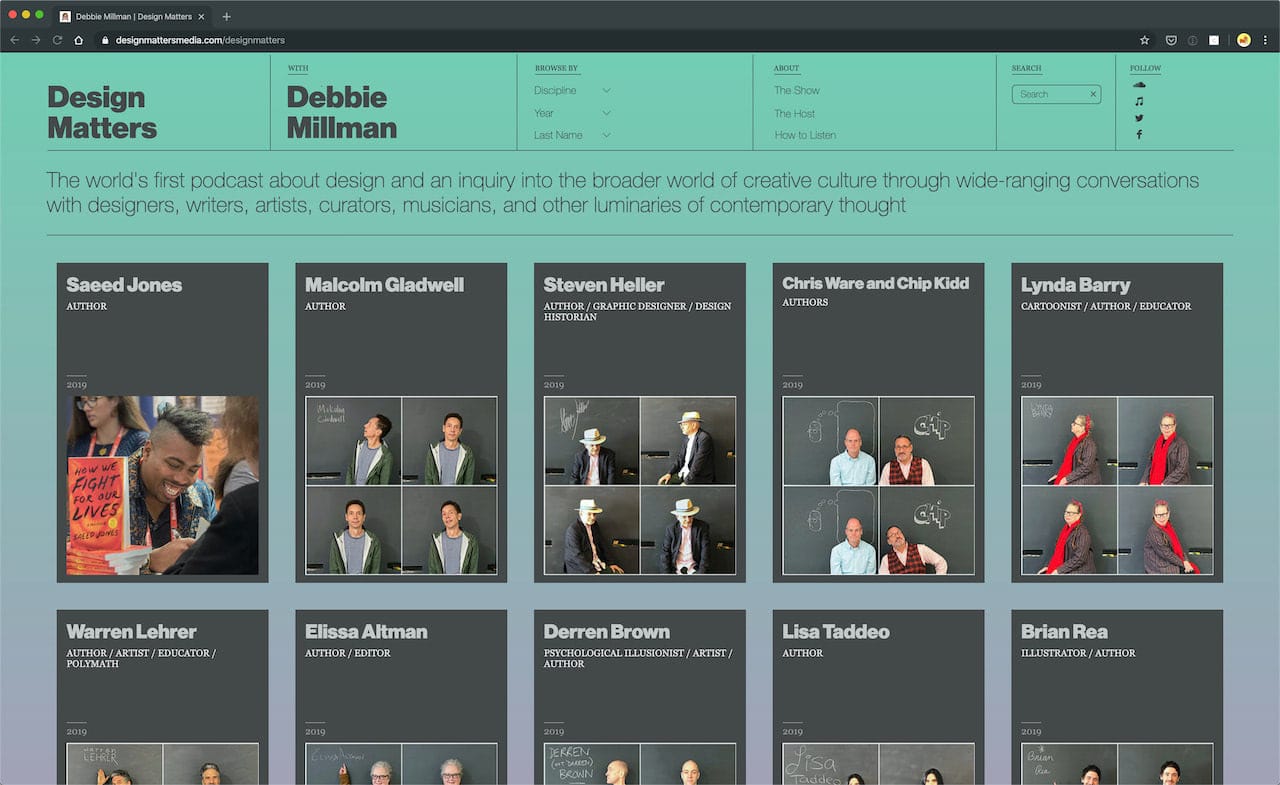 Debbie Millman's Design Matters podcast is the oldest running design podcasts; it's been running for over 14 years! Millman hosted some marvelous people over the years, which recently included Malcolm Gladwell, Austin Kleon, and even Bo Burnham and Elsie Fisher (to name drop a few). Design Matters focuses on creative people, especially on how they design and live their lives.
Sprint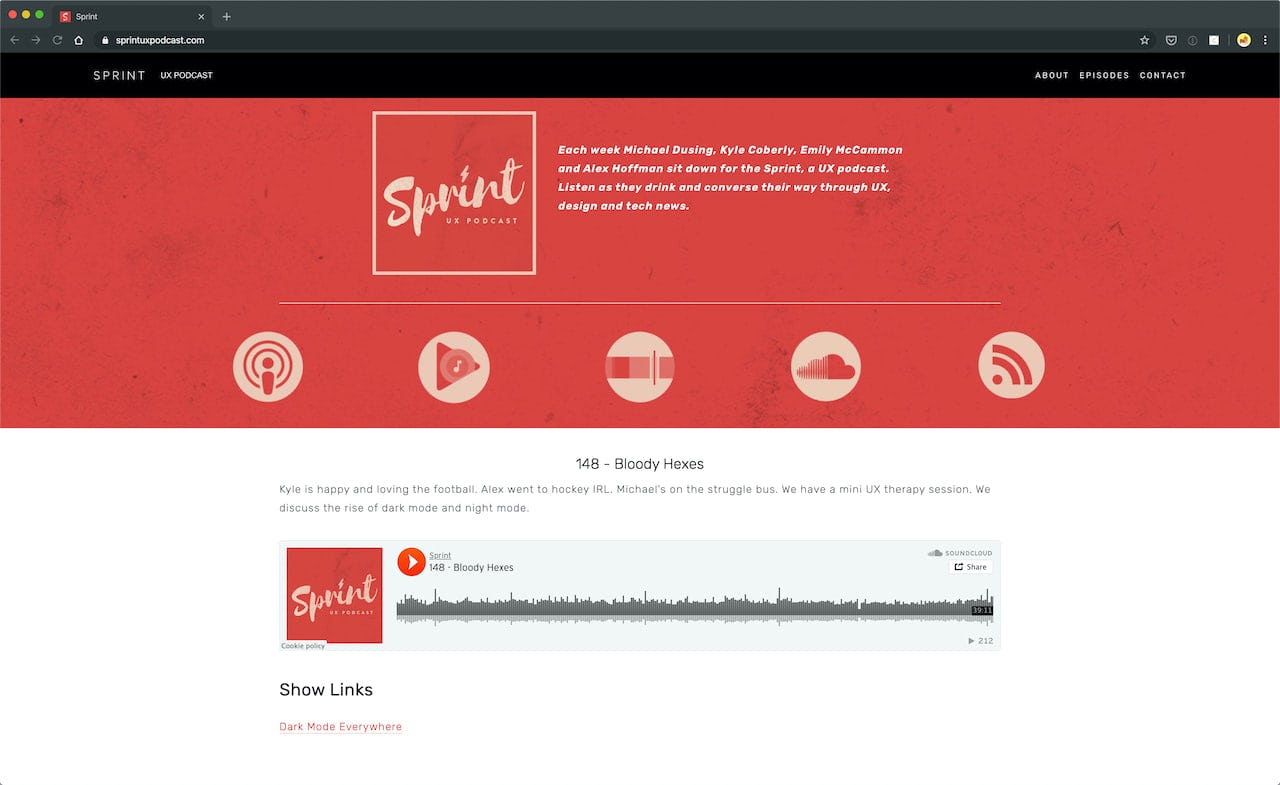 Hosted by Michael Dusing, Kyle Coberly, Emily McCammon, and Alex Hoffman, Sprint is a weekly UX design podcast that discusses a variety of UX issues such as UX of a dog leash or tools for enhanced video conferences. Although the topics differ from week to week significantly, it's much fun and quite insightful.
Career Growth
This next section of design podcasts is for those wanting to supercharge your design career growth. It's that simple.
Design Life Podcast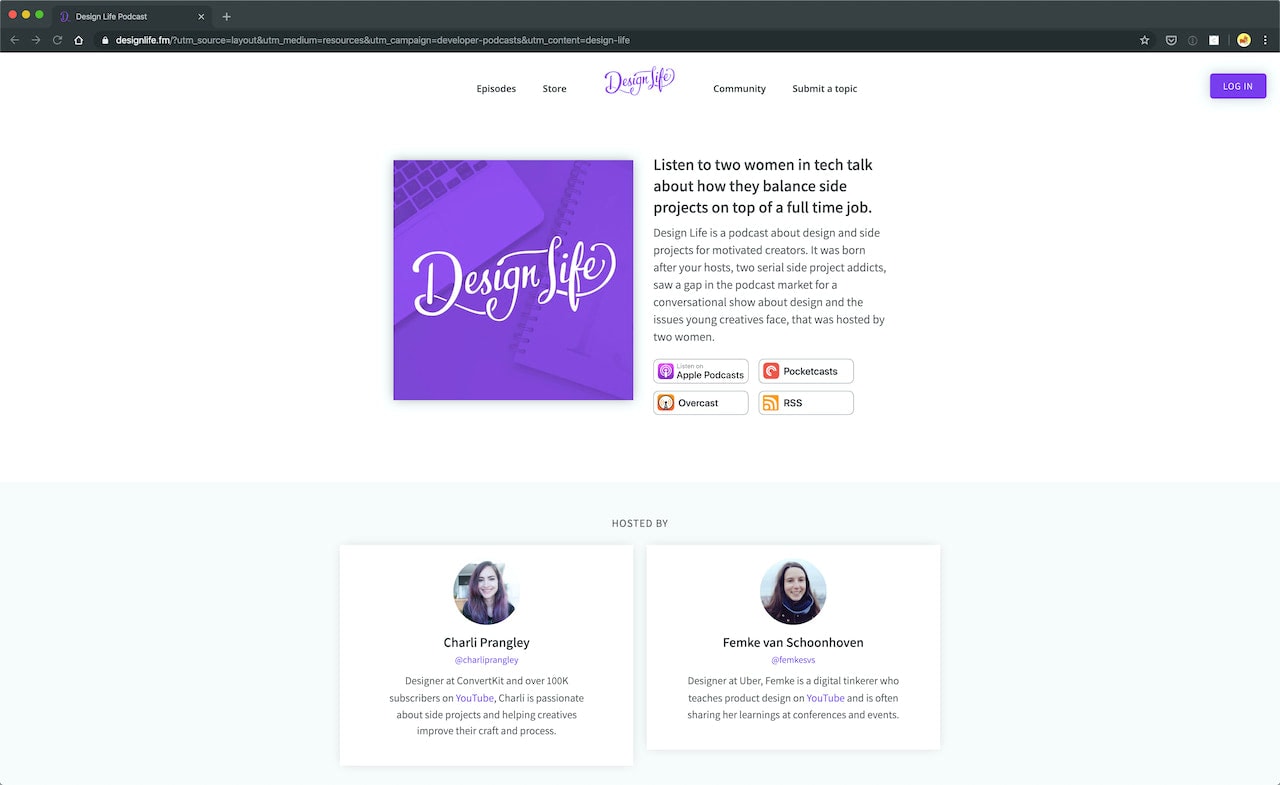 The wonderful Charli Prangley and Femke van Schoonhoven host the Designer Life. It's a podcast about design, of course, but also side projects, working in tech, issues faced by junior designers, and everything in between. The two hosts are incredibly insightful and enjoyable to listen to!
UX Cake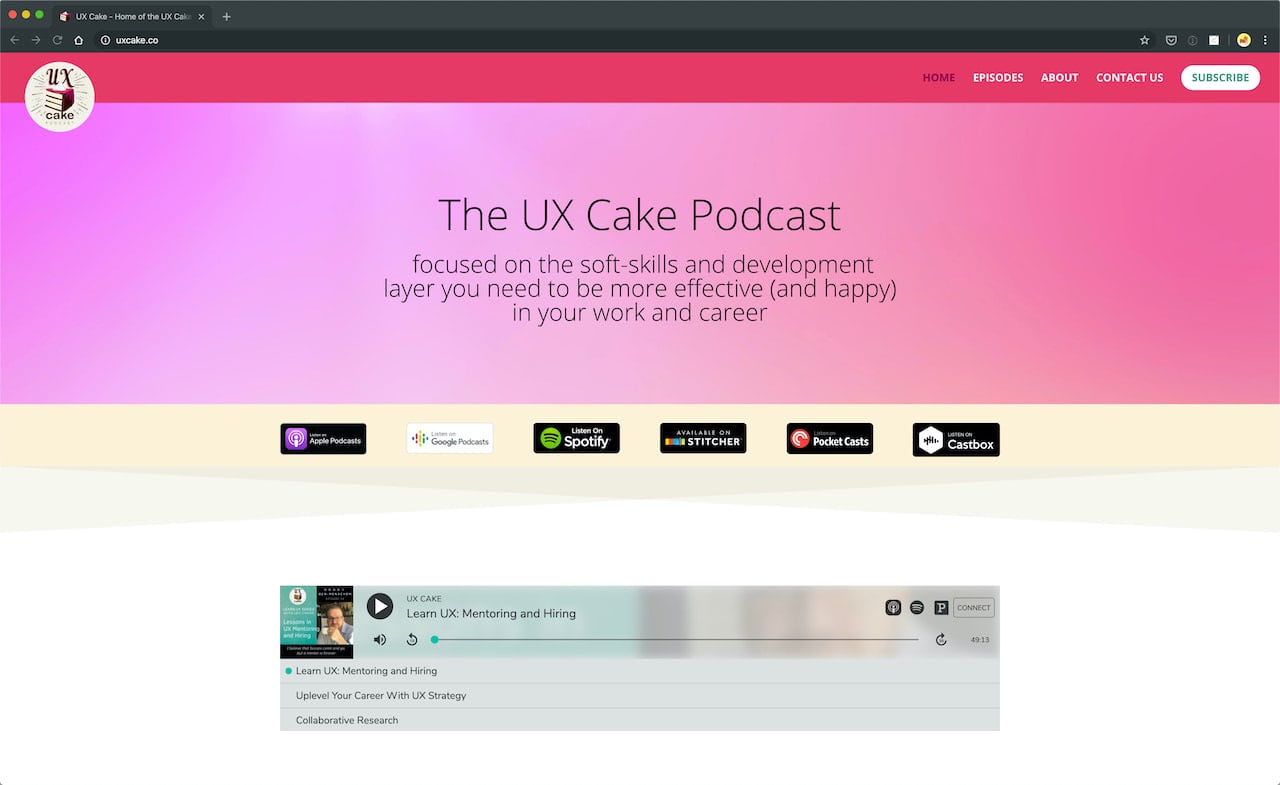 UX Cake focuses more on helping designers improve their soft-skills to have a better and more fulfilling career. The host, Leigh Allen-Arredondo, wants to amplify diversity within the design industry as well as share the knowledge of professionals in adjacent disciplines to provide well-rounded advice to designers at all stages in their careers.
Boagworld UX Show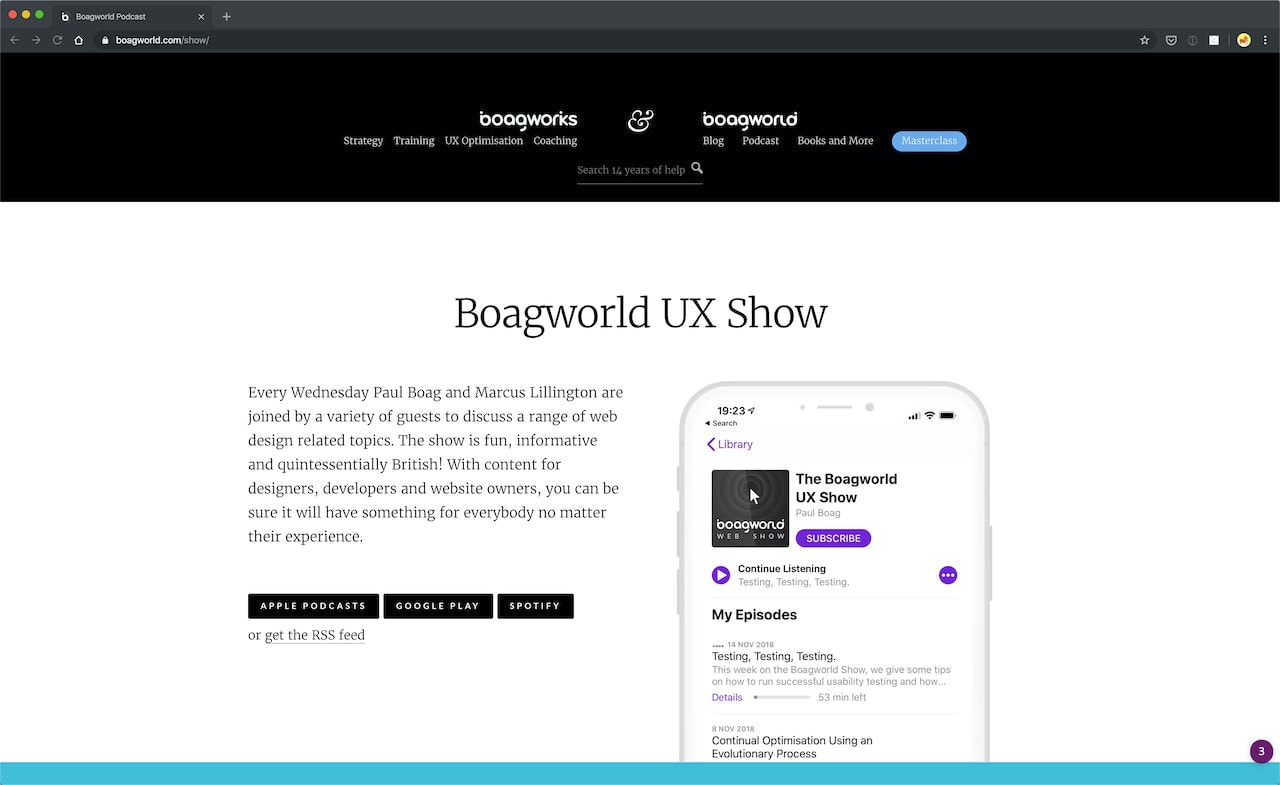 You can also join Paul Boag and Marcus Lillington every Wednesday as they talk with their guests about all things web design. The show can teach us a thing or two about online networking, organization, or working with marketers for more successful web design projects.
The SimpleBits Show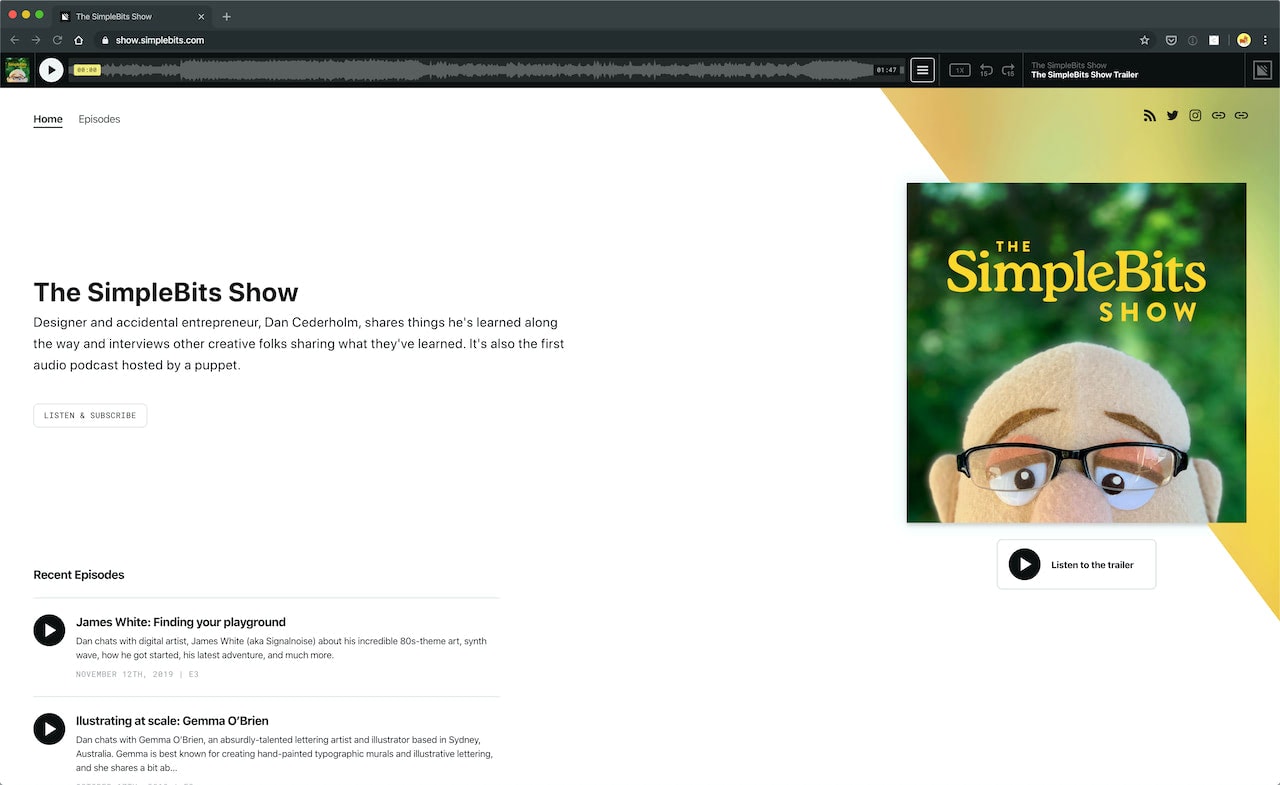 It's hard to beat a podcast that's hosted by a puppet, yet here we are! The SimpleBits Show is new but already features compelling interviews with Jake Nickell (the CEO of Threadless), Gemma O'Brien, and James White, all in hopes of sharing valuable lessons that Dan Cederholm and his guests have learned along their careers paths.
How to Get a Remote Job
7 Tips To Start a Web Design Career
Discontinued Podcasts with Amazing Archives
Unfortunately, this last list of podcasts is for discontinued or had limited-edition runs. Sadly, there are no new episodes, but at the very least, we get to enjoy the archives!
Company of One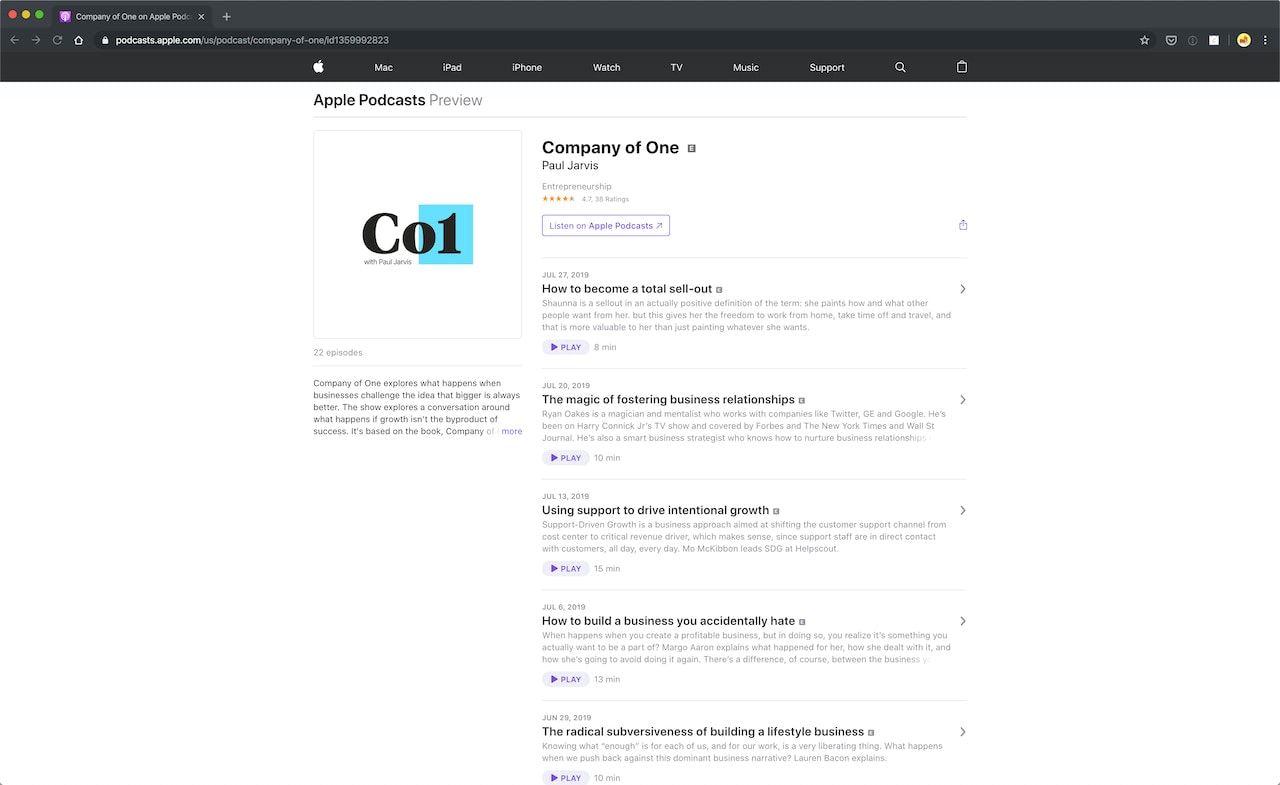 The Company of One is a limited run podcast by Paul Jarvis, which challenges the idea of focusing on fast-paced growth that compromises quality. Jarvis poses thought-provoking questions about improving the customer experience that can be quite useful for product and UX design.
The Web Ahead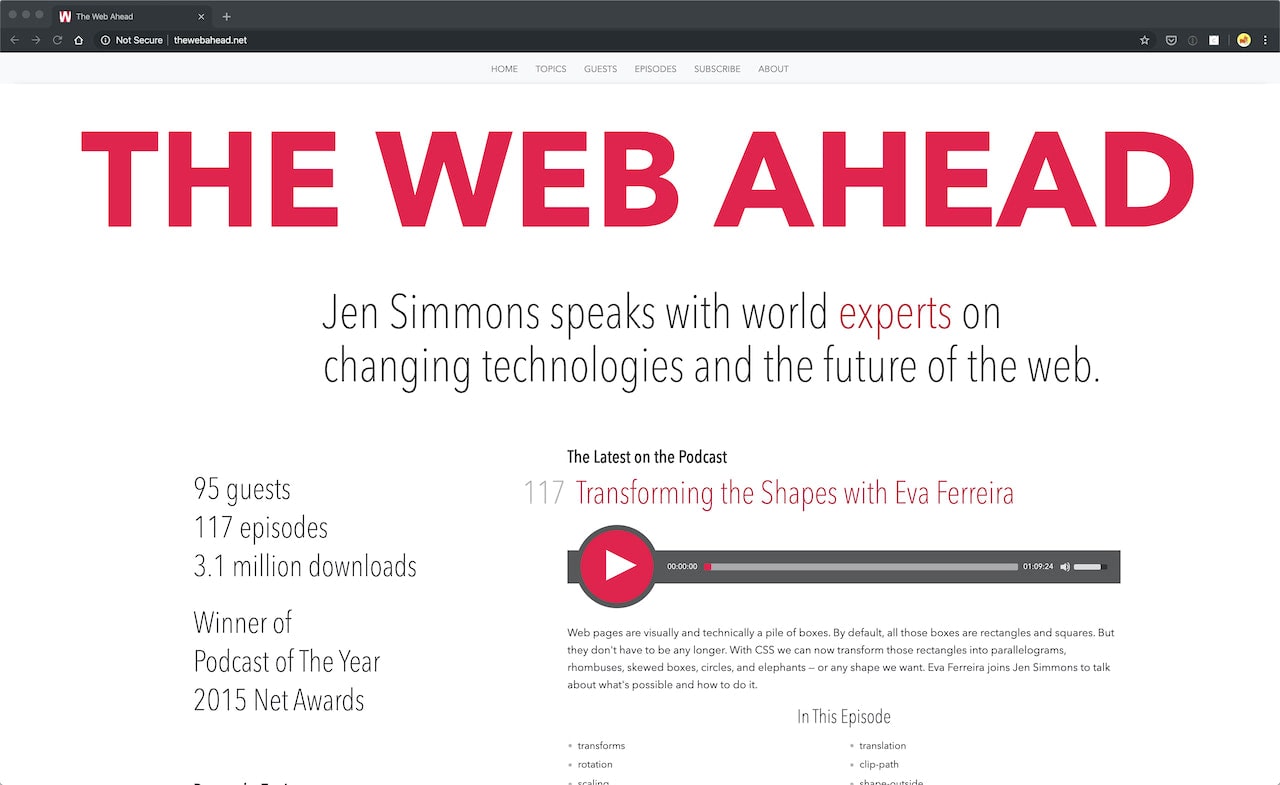 The Web Ahead as a fantastic archive of episodes. Although this podcast can get more technical, it's still a great listen as the host, Jen Simmon, chats with experts on the future of the web.
Happy Porch Radio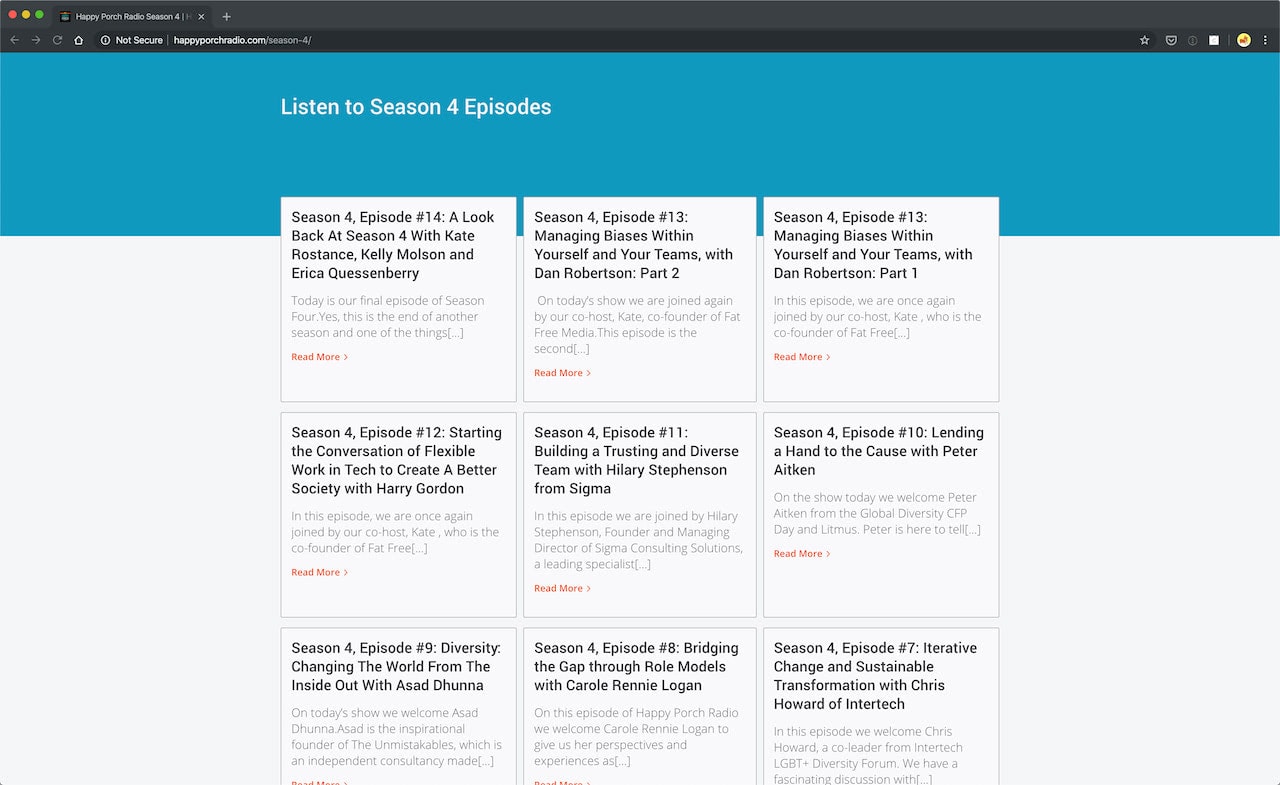 Currently on hiatus after a fourth season, Happy Porch Podcast is meant for ad agency owners and web professionals. Hosted by Barry O'Kane, this podcast features many different guests from CEOs and consultants to developers and designers. The primary focus of the Happy Porch is to help design agencies to deliver the most value to their clients and end-users.
Style Guide Podcast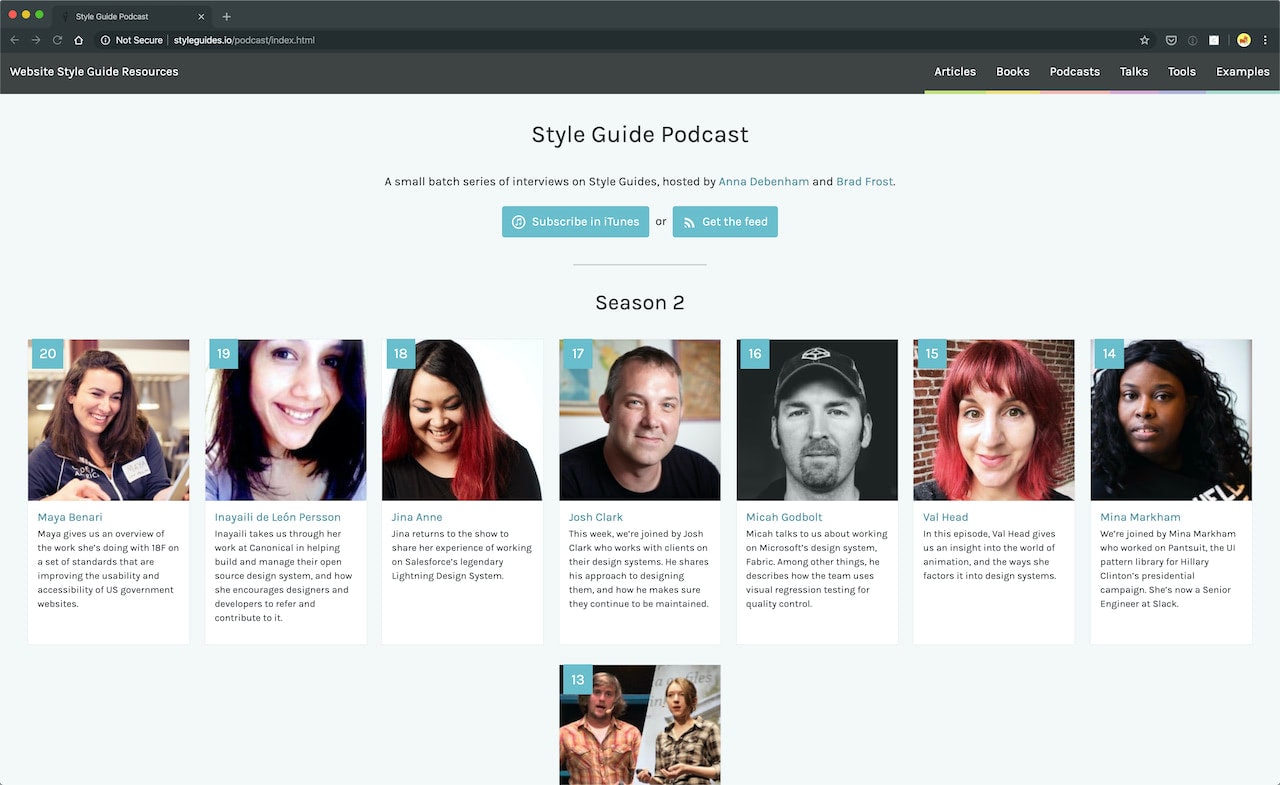 The Style Guide Podcast ended after two seasons, but its archive is still available. It's definitely worth listening to. Anna Debenham and Brad Frost interview marvelous and insightful designers about their thoughts and best practices around design systems. Notable guests include Josh Clark, Jina Ann, Dan Mall, and Mina Markham.
Conclusion
As you can see, this list of podcasts is quite diverse. You can listen to more general technological topics on The Digital Life, get into all things web on The Big Web Show, listen to the different lives and careers of creatives with Debbie Millman's Design Matters. Or, listen to a puppet host The SimpleBits Show – whatever floats your boat.
This list was specifically selected to give you a broader selection of topics to help you be a more informed, educated, and creative designer.
Like what you're reading? Subscribe to our top stories.