Advice for Developers and Designers: Stop Chasing After Innovation – Now!
If you're a web designer or developer, it's always smart to keep up with the latest website building trends. That doesn't mean that you have to be caught up in the "innovation" rat race.  Even though innovative work, ideas, and technologies are what many clients are asking for.
There's no need to chase after the newest and shiniest innovative technics. They can be a never-ending waste of your time and money. A simpler solution is to take advantage of innovative concepts and designs offered by others. You will find 10 examples of that described below.
All the Innovation You'll Need is But a Single Click Away
Be Theme is the largest WordPress theme ever, and a Top Five ThemeForest best seller. Be's 260+ pre-built websites make it easy for you to do quality work, and do it fast.
So, where does the innovative part come in? It's build right into each of these professionally-designed pre-built websites. They come with a 1-click installer, so these innovative designs are yours at a touch of a button. This cool 40 second video shows you how easy it all is.
It's a win-win situation for every type of client you're likely to encounter.
Here, For Example, are the Most Common Types of Clients You'll Easily Win Over with Be Theme
For Clients Who Sell Online Courses: Be eLearning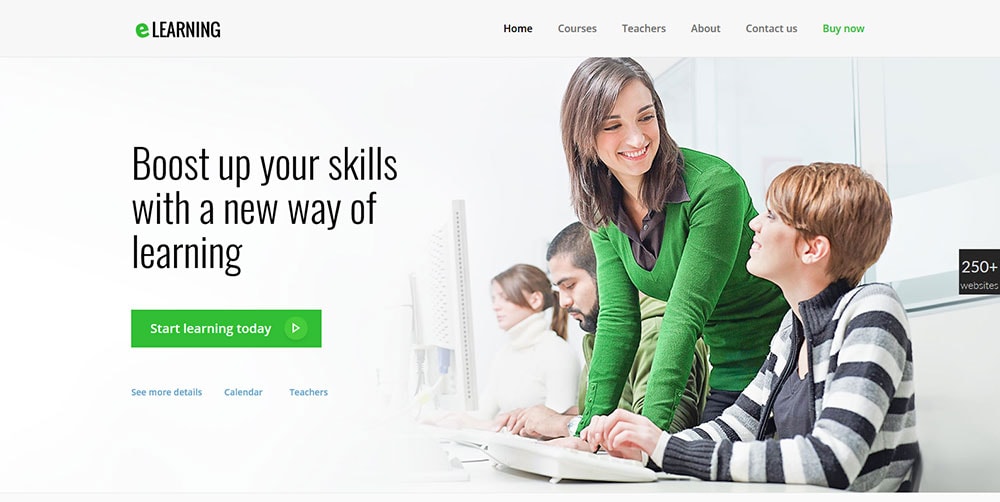 No-Code Email Template Builder
With Postcards you can create and edit email templates online without any coding skills! Includes more than 100 components to help you create custom emails templates faster than ever before.
Try Free
Other Products
Your eLearning clients will be delighted with your ability to produce such an innovative and easy to work with website for their eLearning platform, in such a short period of time. It's responsive as well, which should make your client's students happy and always eager to come back for more. It's responsive as well, which should make your client's students happy and always eager to come back for more online courses.
For Clients Who Own Small Businesses: Be Craftbeer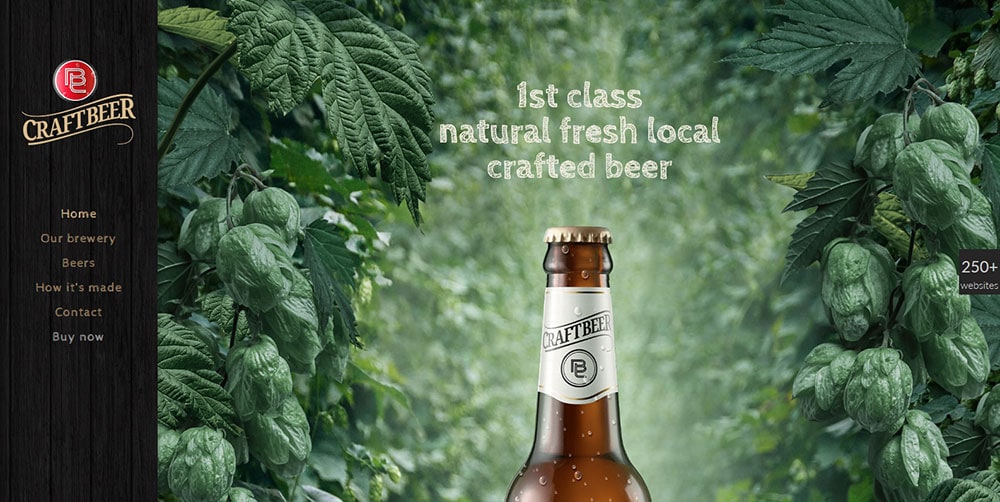 Here's a theme that provides an excellent solution for a client who sells a handcrafted product. Be Craftbeer's large image and neat JavaScript effects focus on the product, while the overall design structure and attention-getting buy buttons make this an ideal choice for many different small businesses.
For Clients in the Interior Design & Architecture Business: Be Tiles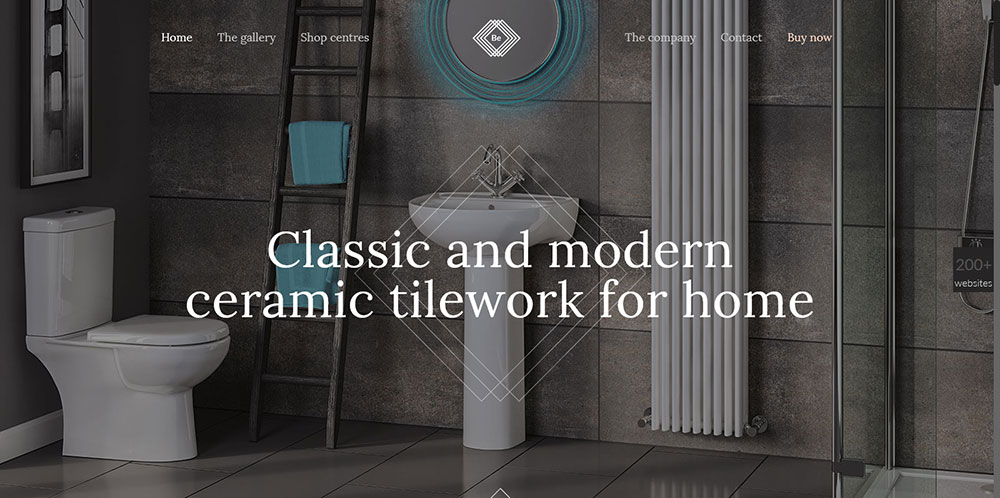 Interior design or architecture clients often have trouble finding website designers/developers who truly understand their businesses. That won't be the case if you use this pre-built website to show them a prototype of what you can do for them.
For Clients Working in Creative Industries: Be Artist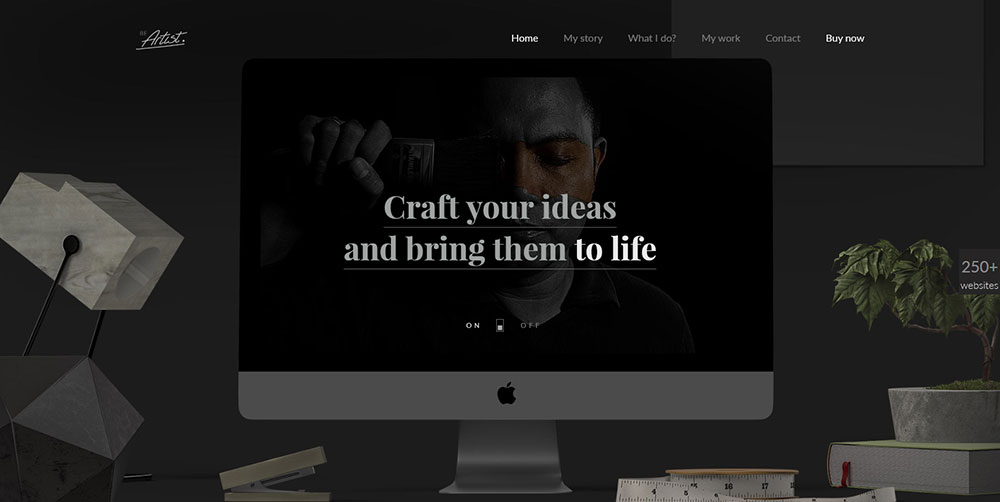 Creatives can be fussy. Designing a website for any craftsman or artist can have its own set of challenges; especially when it relates to producing an innovative design for a website. Be Artist's customizability, use of parallax scrolling and JS portfolio filtering combine to present creative's work in a unique, pleasing way.
For Clients Working in the Catering Industry:  Be Burger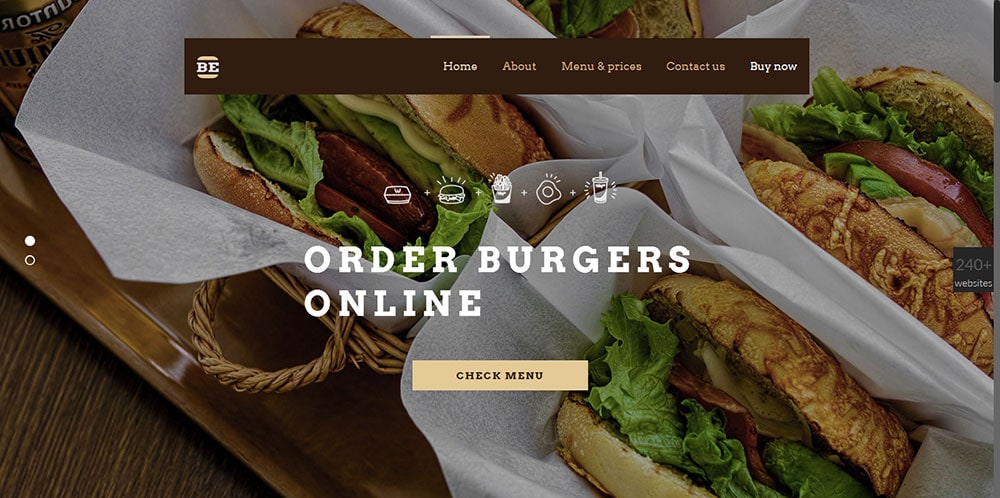 In today's food-oriented culture, your catering industry clients are going to look to YOU to set them apart from the competition. That's hardly a problem when you have Be Burger to work with. The large mouth-watering images, easy-to-order forms, and the overall structure of this pre-built website combine to make conversions happen.
For Clients in the Fitness and Wellness Industry: Be Sports Club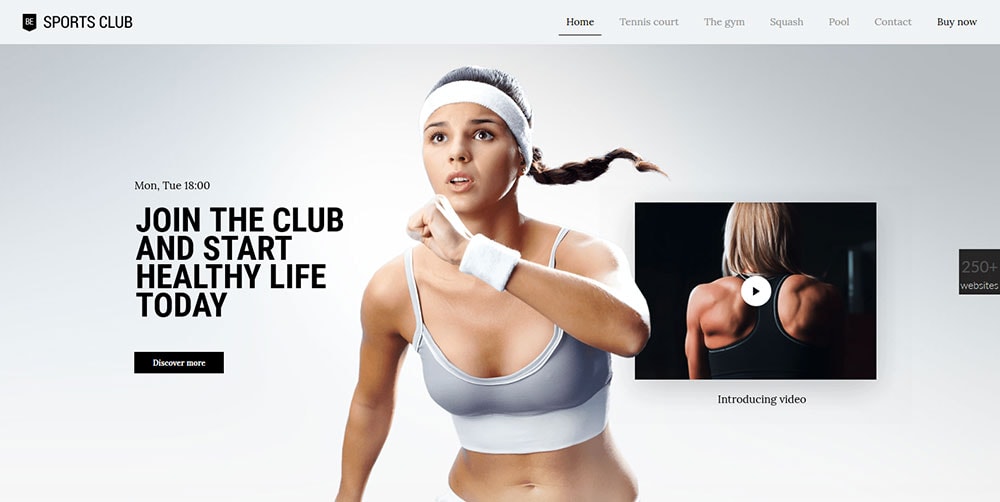 The clean, crisp images, eye-catching animations, and cool parallax effects that are interwoven in the various pages makes Be Sports Club the ideal vehicle for you to produce a website that health and fitness club clients will gladly stand in line for.
For Clients in the Travel and Lodging Industry: Be Hotel2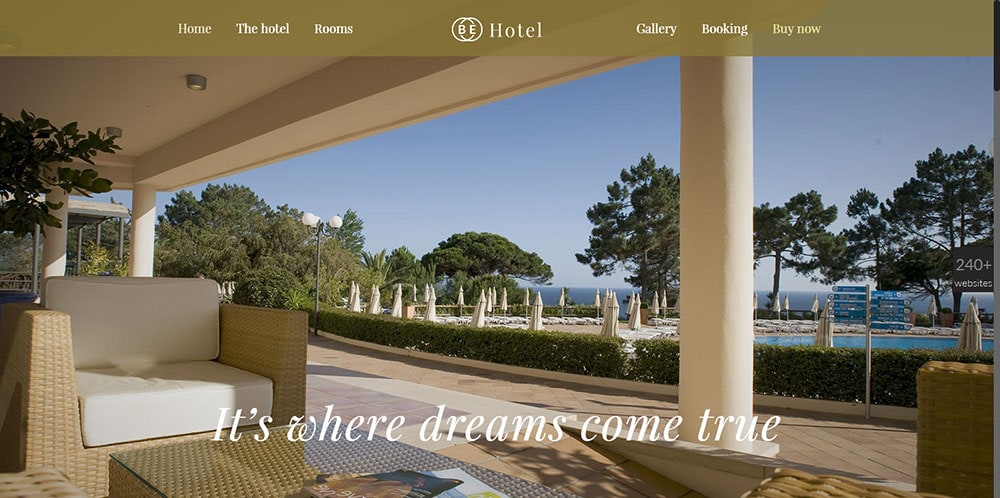 Be Hotel2 is designed to impress your clients in the travel and lodging industry. These are clients who expect a great deal, and this is THE pre-built website that allows you to make that happen. Perfectly structured, and with the focus on images, you can easily command a premium fee with this pre-built website.
For Clients Who Own a Restaurant or Bistro: Be Restaurant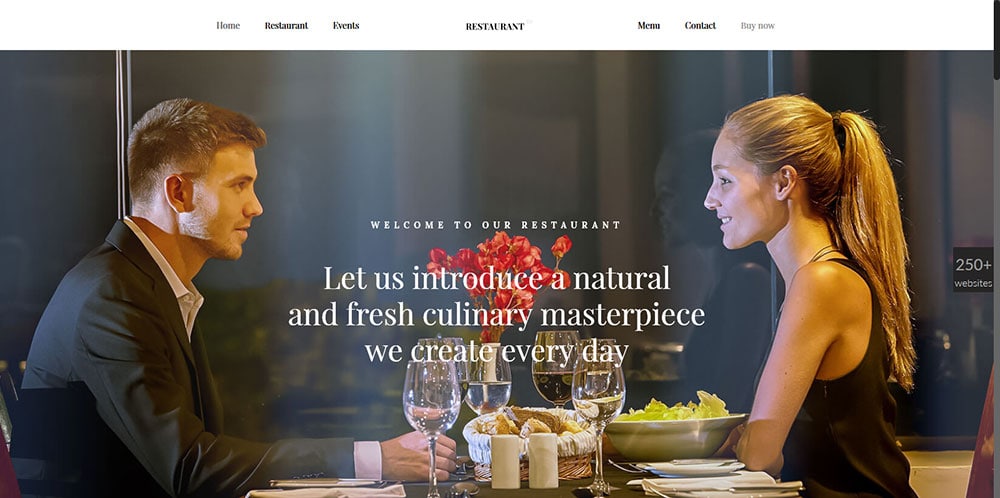 Be Restaurant gives you the capability of building a 5-star website for a 3 Michelin star restaurant or for the cozy bistro down the street. Producing an unusual website like this one with its special slider effect will make any client in this competitive industry a satisfied client indeed.
For Your IT Clients: Be VPN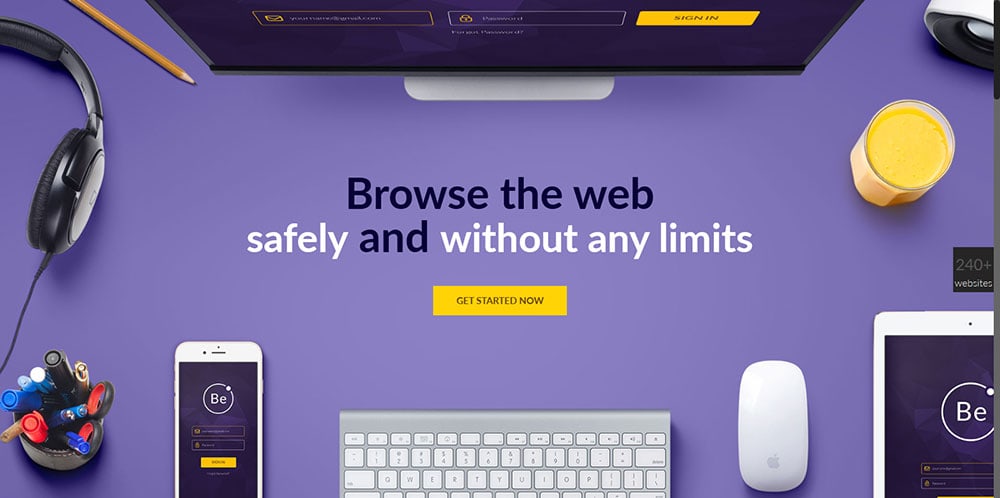 Tech startup owners thrive on innovation, and they will expect nothing less from you. With Be VPN at your fingertips, you won't have to go on a lengthy search for cool, new ideas. This is the go-to website for this often somewhat fussy and demanding clientele. It's clean, structured, corporate, and friendly.
For Clients Who Sell Luxury Cars: Be Car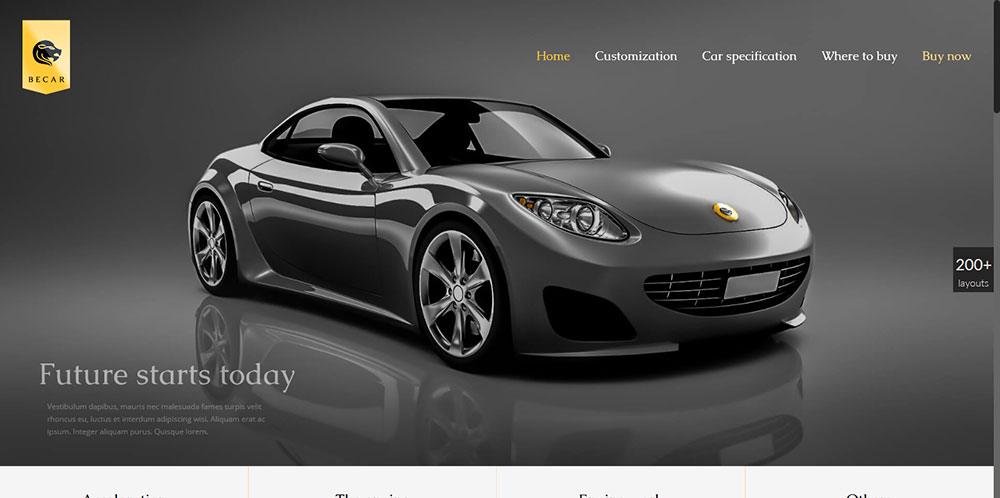 Be Car is the go-to elegantly designed pre-built website when your client is in the business of selling luxury cars with their clean lines and elegant interiors. The clever use of white space and stunning hero image will make you the toast of the town among this ofttimes pretentious clientele.
Ultimate Benefits of Jumping Off the So-Called "Innovation" Track
So, you've made a leap of faith, and jumped off the innovation track.
Now what?
For one thing, you can spend more time and effort focusing on your client's real needs.
No more time spent scrolling through hundreds of themes. With Be Theme, you can deliver top-quality, innovative websites. This will lead to thrilled clients, repeat clients, and greater financial security.
You'll leave the competition in the dust by delivering a custom website in less than 4 hours for your client. And you will do that no matter what industry or niche your client is in.
As the word of your expertise gets around, clients will seek you out. No more having to work with difficult clients to pay your bills.
You'll find yourself creating amazing websites for two of the best types of clients – repeat clients, and referred clients.
And there you have it. 10 diverse client types with 10 innovative websites would seem to be a difficult challenge without Be. If you let Be Theme provide the innovative concepts to get you started, it could hardly be easier.
Be's 260+ pre-built websites cover most of the niches you're apt to be working with.  You can still look forward to new and different ones showing up each month.
Like what you're reading? Subscribe to our top stories.